Butterfly - YEAR 1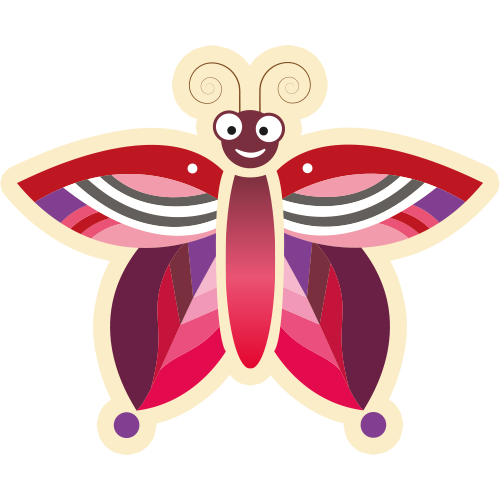 WELCOME TO BUTTERFLY CLASS PAGE!
FIND OUT WHAT WE HAVE BEEN LEARNING...
13.3.18 Cricket!
Today we were very excited because we had a visit from a cricket coach. We went up to the muga and practised lots of different skills. Then in small groups we each had a turn at bowling and batting. The session was very energetic and lots of us said we would like to play cricket again!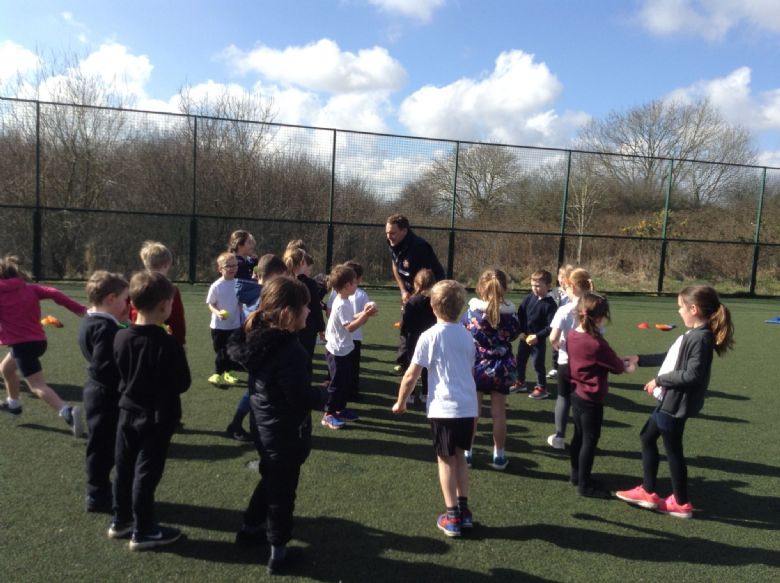 Healthy Me Week! 5th-9th March
We have all had a fantastic week in Butterfly class learning all about how to be healthy. Each day this week we have focused on a different theme; fitness, friendship, art/mindfulness, fairtrade food and sports stars. We have explored different stories that linked to each theme such as Elmer, Five Minutes Peace and The Very Hungry Caterpillar! The children had a visit from the dentist and a lesson in The Life Van too. They loved our wake and shake dance in the mornings, enjoyed playing with new friends and found relaxation through our yoga session and mindfulness colouring.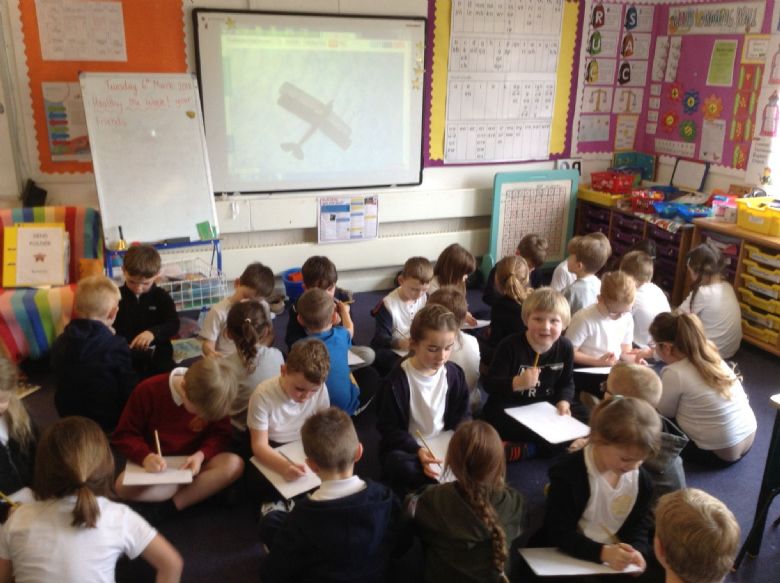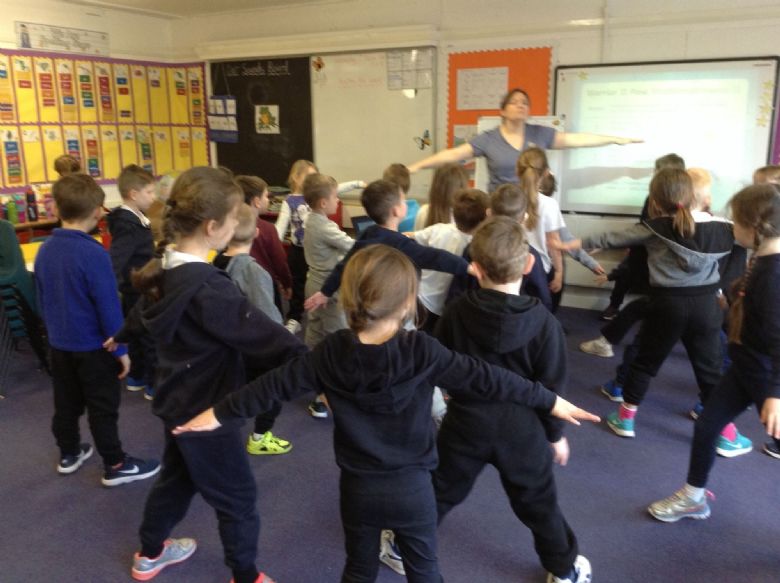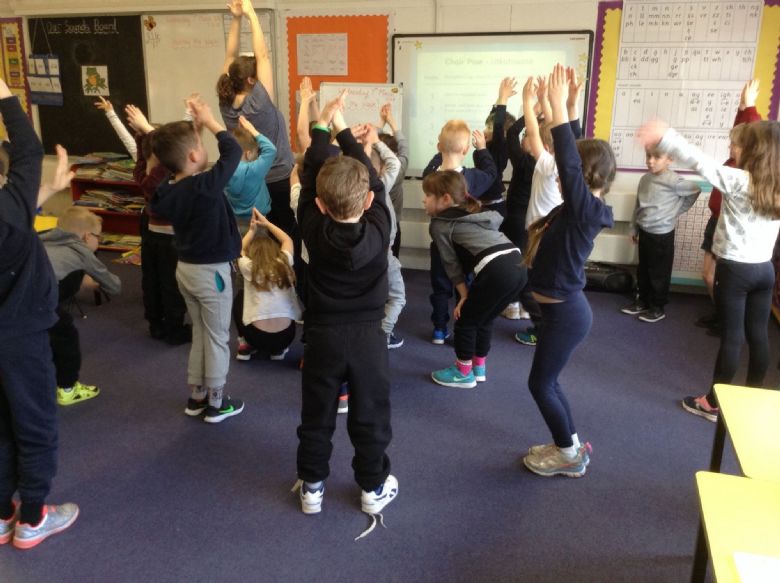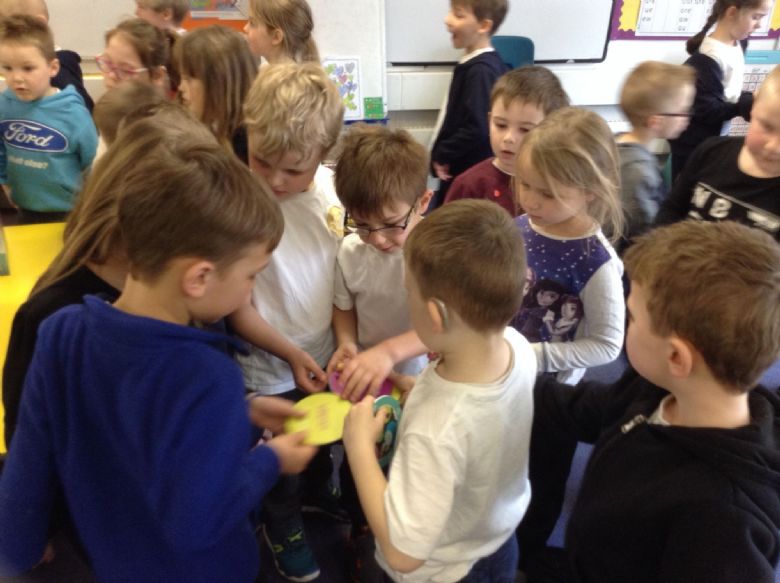 Healthy Me! Secret agent Miss Waring catches Mrs Stokes in the act!
TOYS, TOYS and more TOYS!!!
To bring our Toys topic to an end this term, Year 1 enjoyed a fantastic afternoon with Gillian from Scaplins Toy Museum. We all had a brilliant day exploring and learning about toys from the past and the present. The children were able to practise their spinning skills with a spinning top, jump a toy monkey from one bar to another and even create dolls clothes from paper. A big hit for the boys was the spinning helicopter, which whizzed through the air from a pull cord. For the girls, the wooden dolls and mini village really got their imaginations going with their fantastic storytelling of the characters. We also got very crafty and made our very own pop-up puppets, which will be arriving home shortly for you to see.
The children had a wonderful time and learnt lots of things, particularly about toys from the past by actually playing with them, to really feel what it would be like to be a child in the Victorian era.
Take a look at our great topic day of Toys...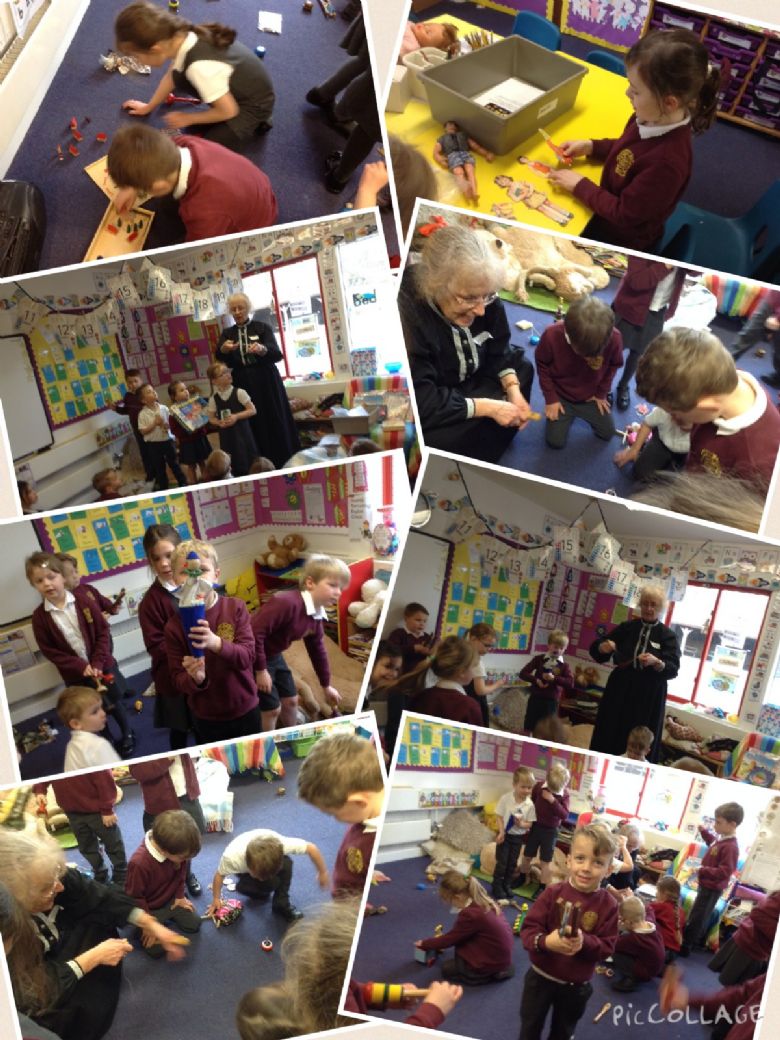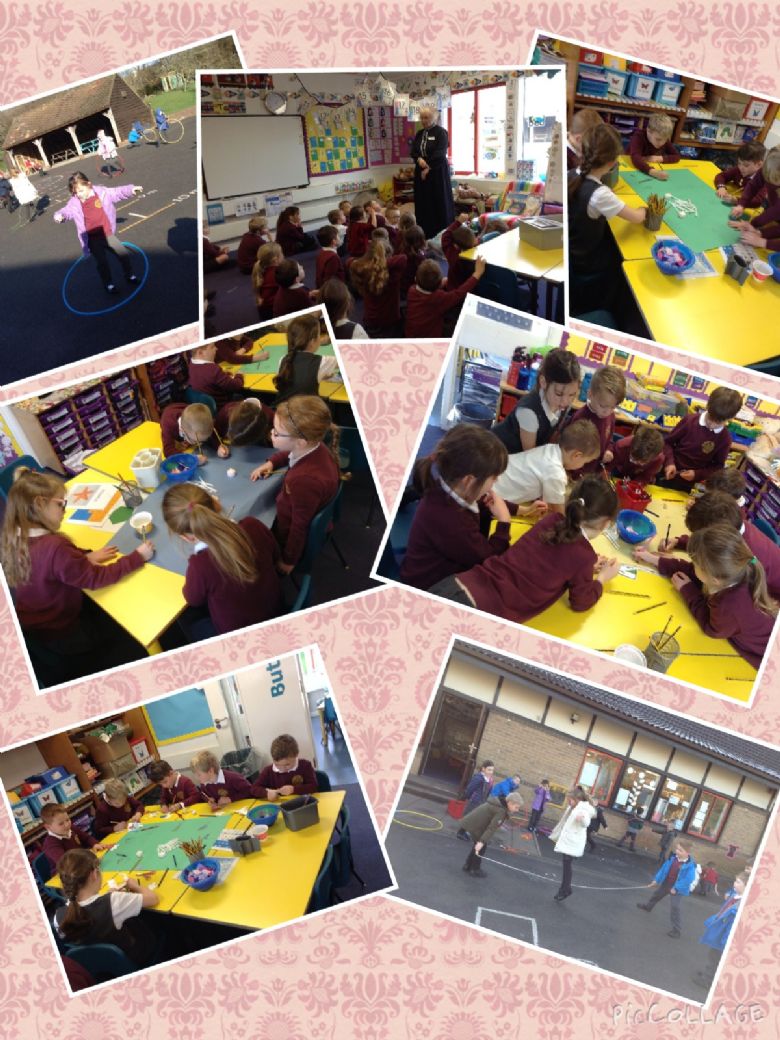 Christmas is here...
WOW! What a performance!
A huge congratulation to all of Year 1 and Reception children for their superb nativity performances this week. Our nativity this year was 'Donkey For sale' and the children absolutely excelled in both their singing and acting abilities. The children worked very hard to learn their lines and to remember their acting positions. We are so proud of them as it is not an easy task to stand up in front of so many people.
A big thank you to parents who supplied such lovely costumes which added brilliantly to the atmosphere of the play. The children loved getting dressed up and becoming their character, they really got into their parts, watch out Britains Got Talent... here come LMPS!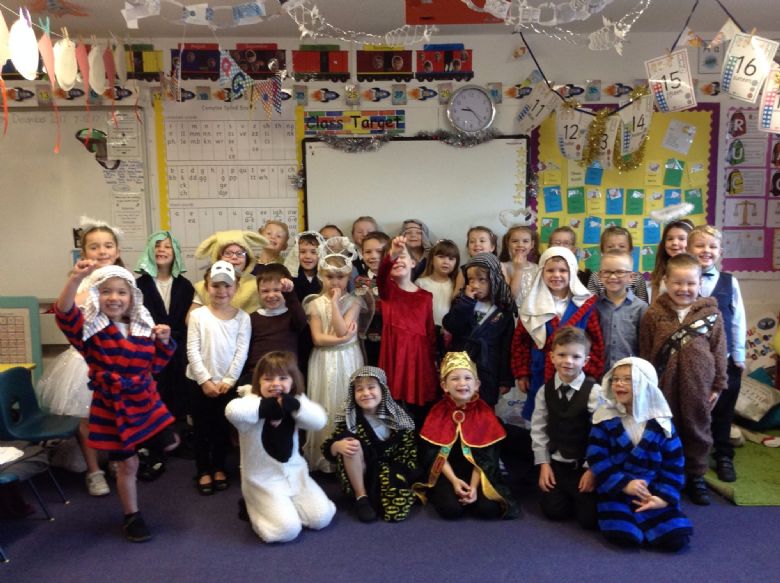 Black History Month
Wow! What fun we are having celebrating Black History month.
Butterfly class have been finding out about the famous singer Bob Marley. We have discovered where he was born, where he went to school and how he became a famous singer.
We started our learning journey finding Jamaica on the map and painting the Jamaican flag. We then had great fun making a microphone and 'jammin' to Bob Marley's greatest hits, we particularly loved Three Little Birds.
Take a look.......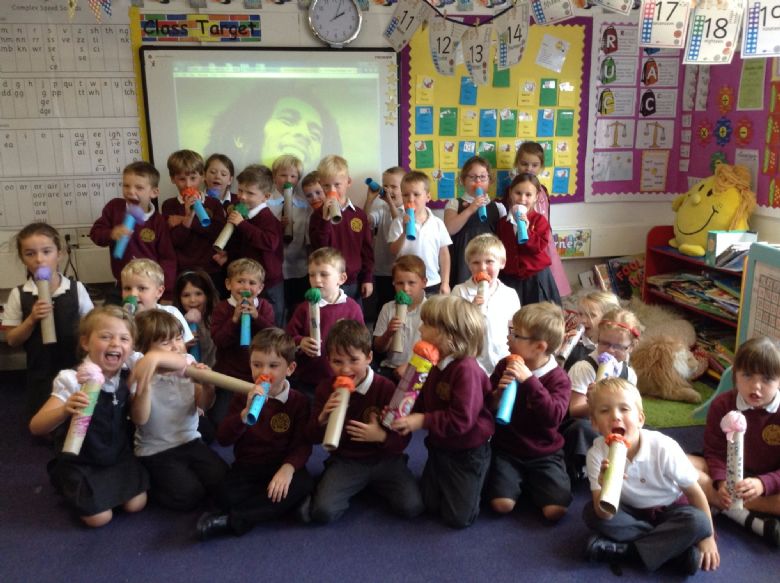 Welcome to Year 1
What a lot of exciting challenges and fun-filled learning we have in store for our new Year 1 children.
After a super transition, the children have started Year 1 brilliantly, we are so proud of them all.
Thank you for attending our 'Meet the Teacher' morning, it was so lovely to meet you all.
Just take a look at the artistic talent from the morning activity!
It was a great start to our Autumn topic 'Ourselves'.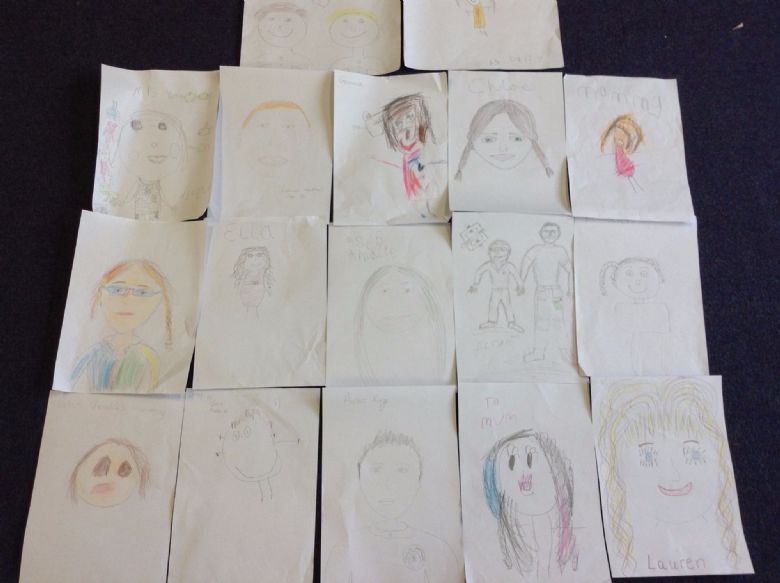 Ready and eager to learn.
Welcome to Butterfly Class.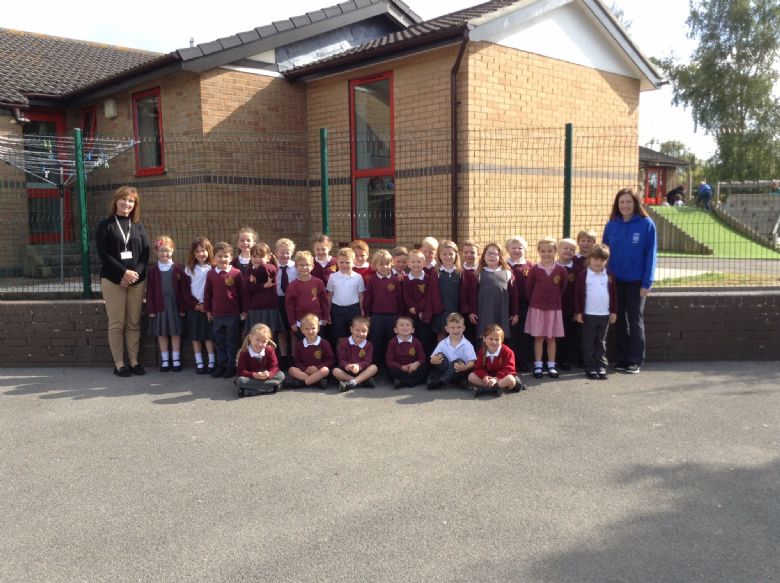 Meet The Team