Buzzard - YEAR 5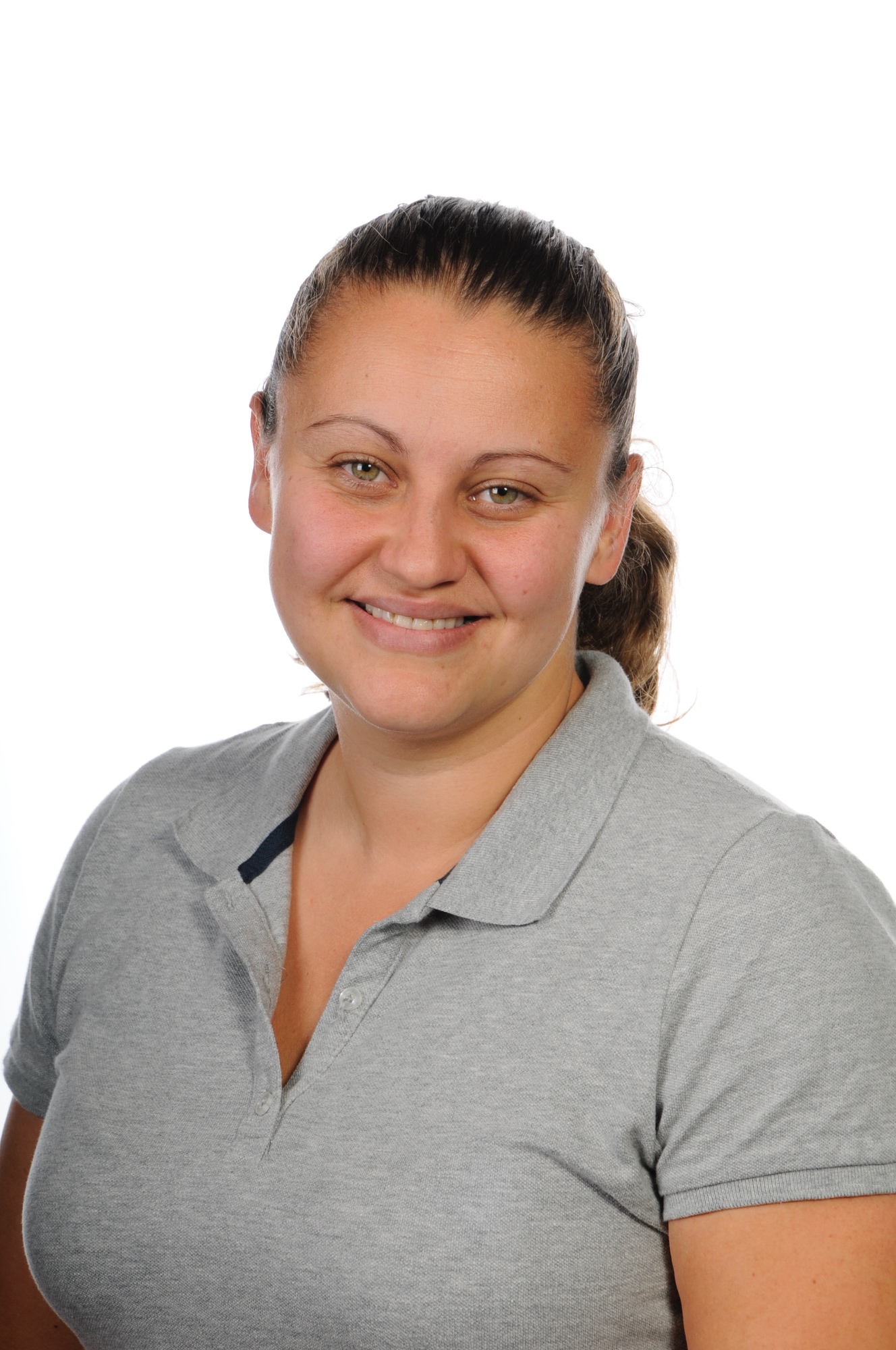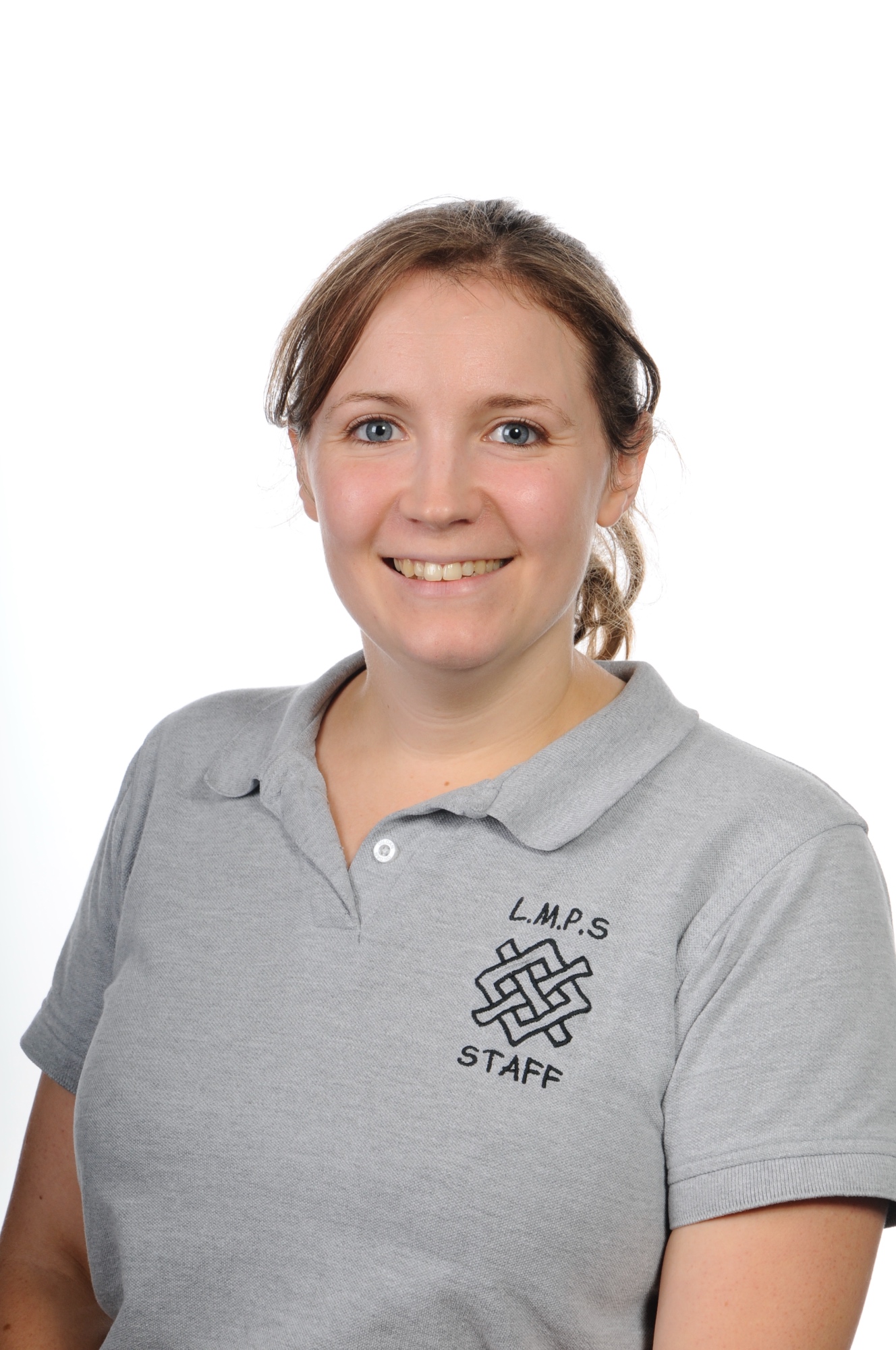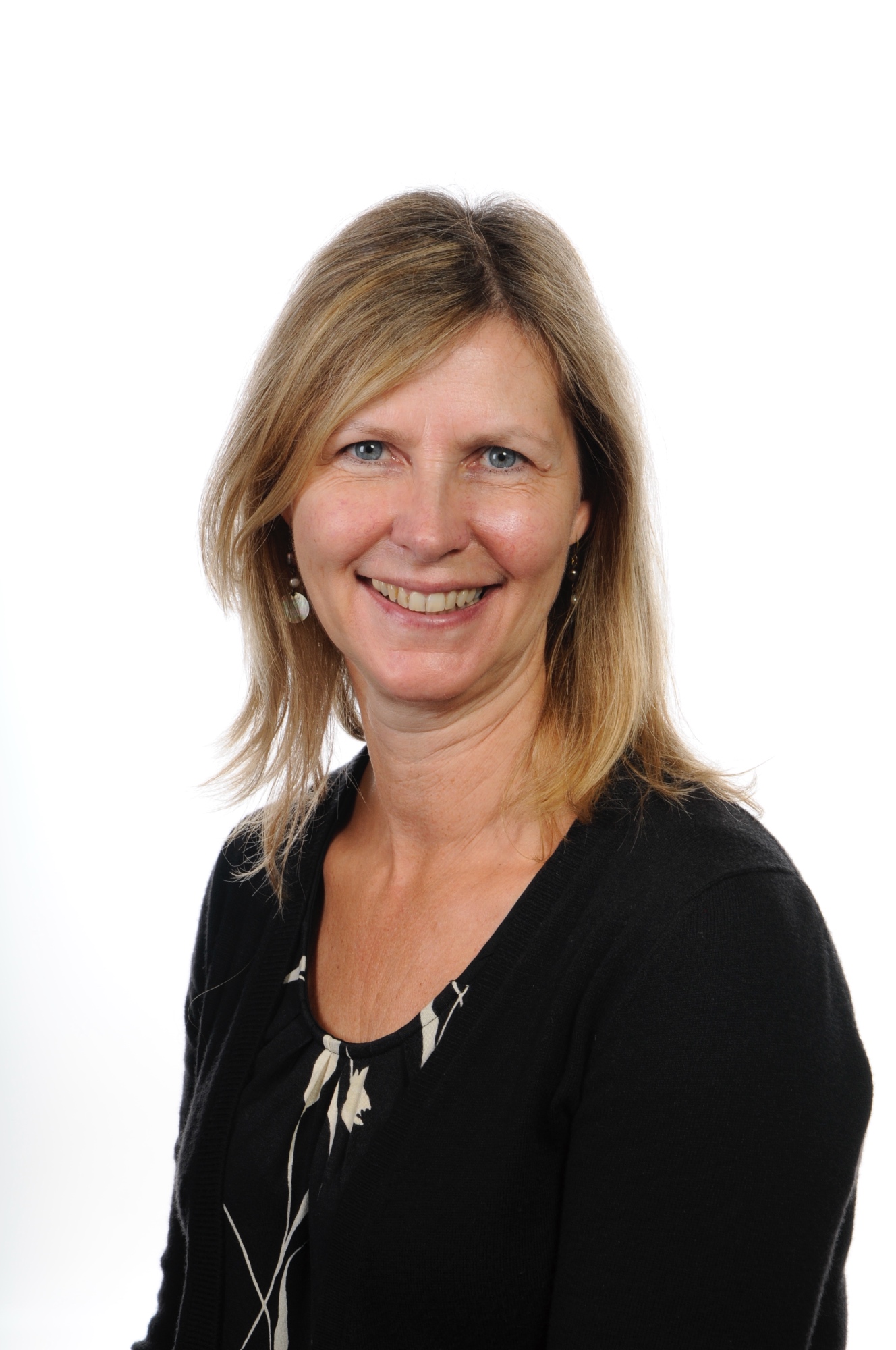 Meet the Team!
Year 5 Go Golfing!
Mike Dodd, who is golf coach, from Sturnminster Marshall Golf Club came to do a taster golf session with us. We had a great time!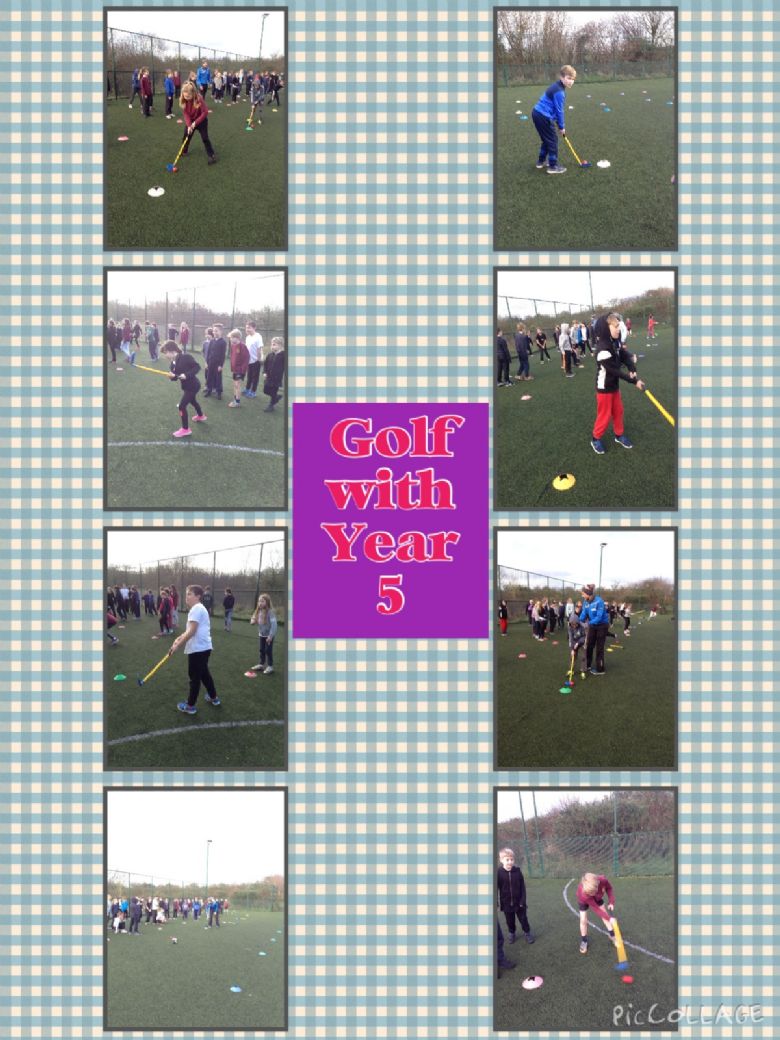 and the winners are........

Welcome Back!
Happy New Year to you all! We hope that you all had a lovely Christmas and had a good rest.
Our topic this term is......??
Here are some clues.....
---
Year 5 Christmas Parties
We had a great time at the Christmas disco and party.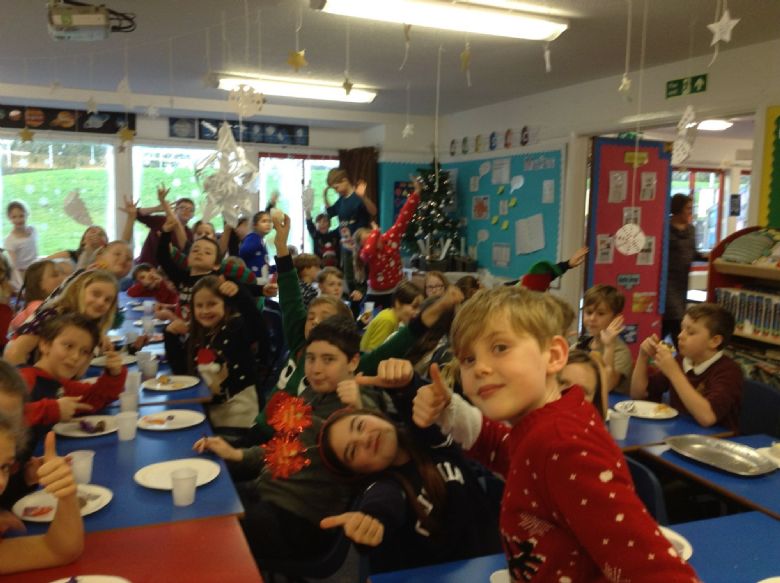 Silly Sentences in French
We wrote our own silly sentence books in French. We then shared these books with Kingfisher class, which they enjoyed and found funny.
Silkscreen Painting
Mrs. King came in to do some silkscreen painting with us. We had to draw an outline of what we wanted to include in our solar system inspired painting. We then placed the silk over the outline and used various colours to produce an abstract image.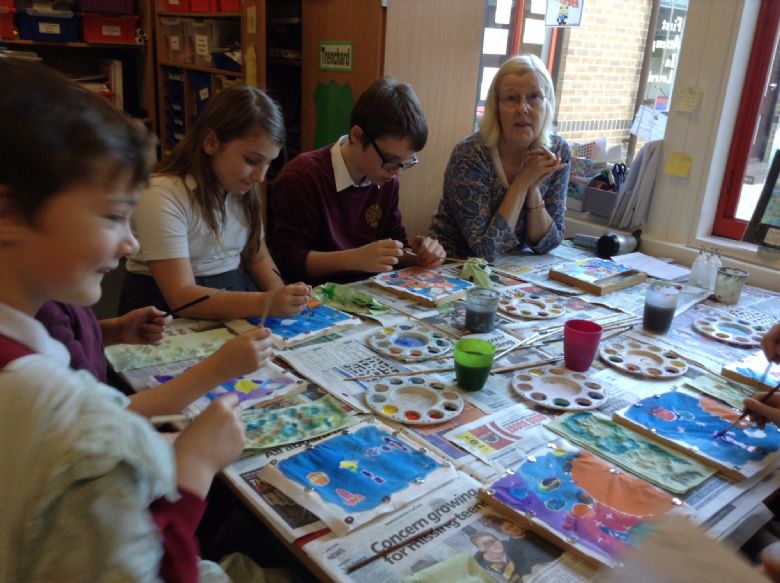 Handball
We have been learning how to play handball during our games sessions with Mr. Noyce. We had a tournament today and the green team won! It was great fun!!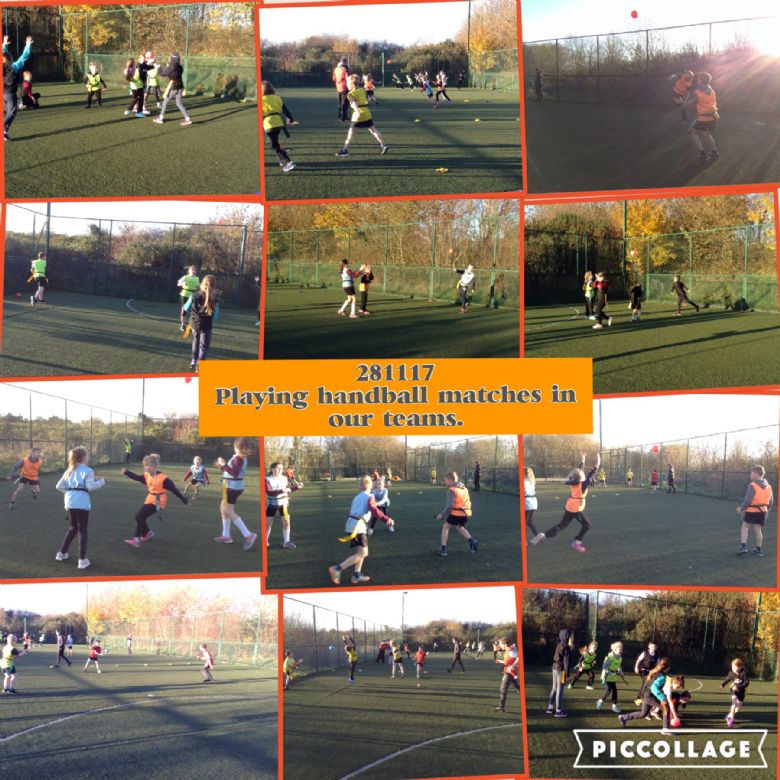 Solar System to Scale
We worked out the diameter of the planets and drew them to scale.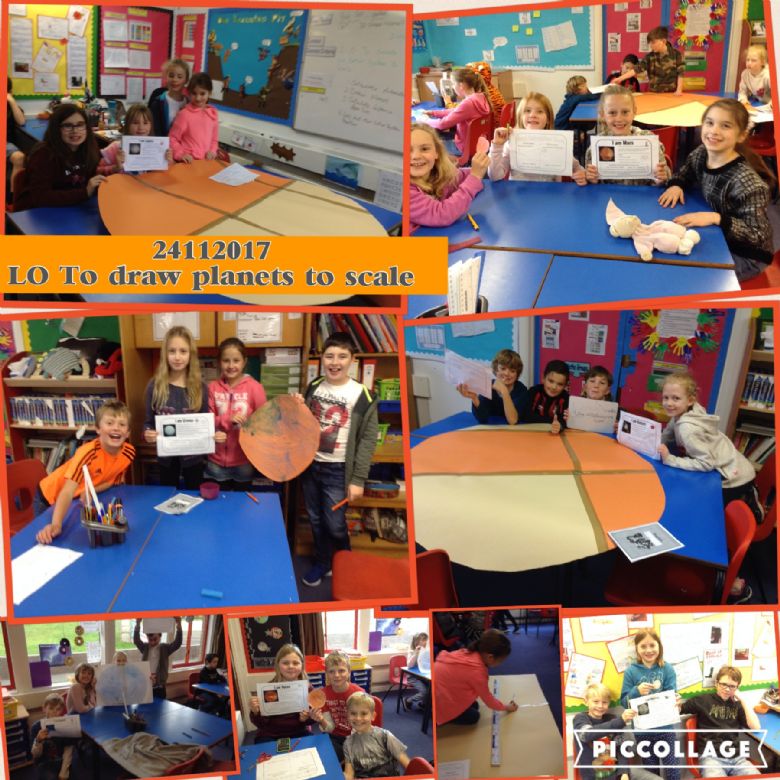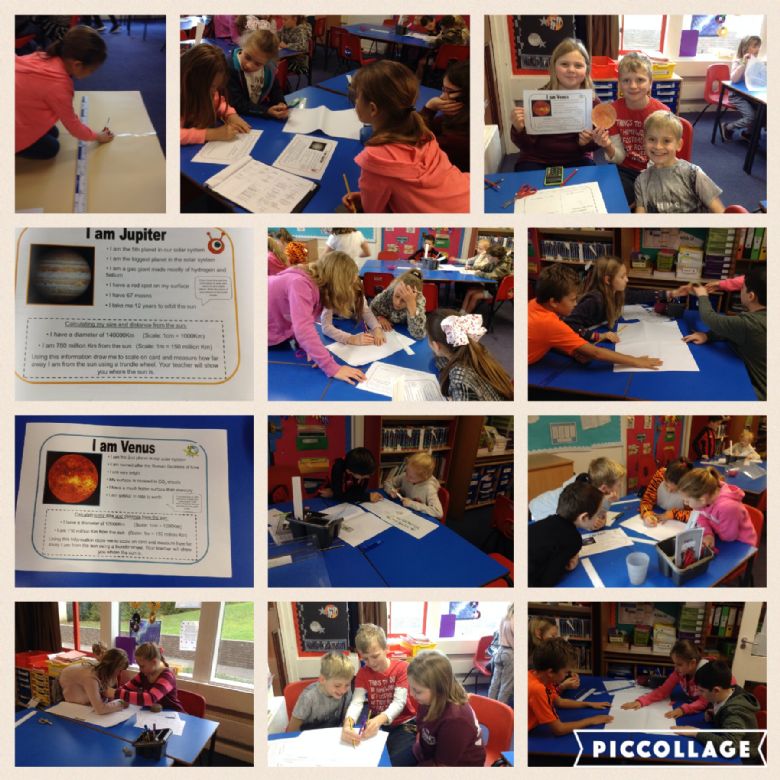 Star Gazing Evening
Year 5 had a star gazing evening where we shared our work we have done about space. We also admired all the projects completed about the phases of the moon. There were no stars out that night- however, we used a star gazing APP (Skyview) to look for planets and constelllations. Warming hot chocolate and Oreo cookies were enjoyed by all.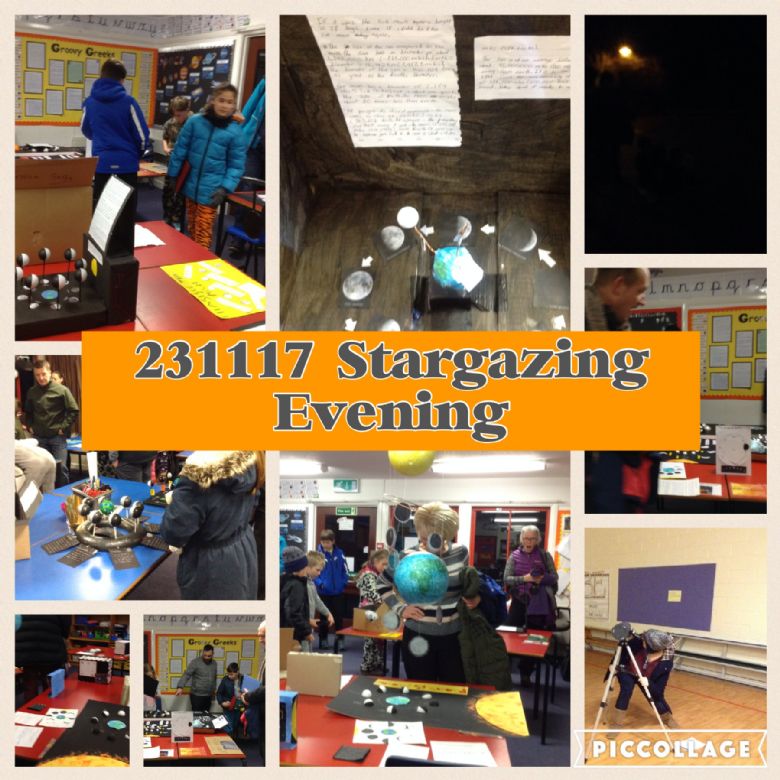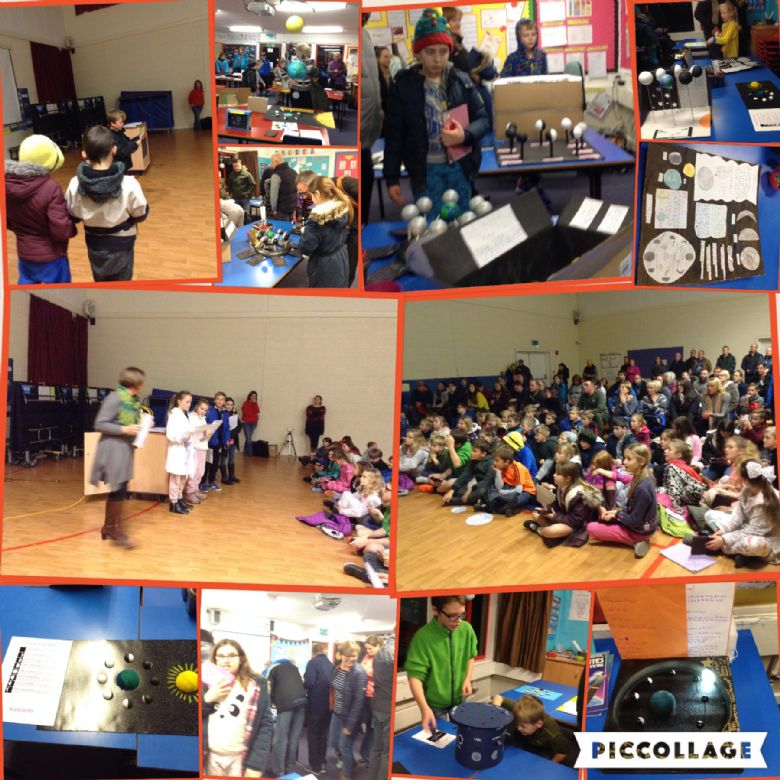 Phases of the Moon Projects
The year 5 teachers set a science homework to illustrate the phases of the moon. The children had to create a 3D model, as well as including some information about the different phases of the moon. The teachers were amazed with the projects and were so proud of the children working so hard at home!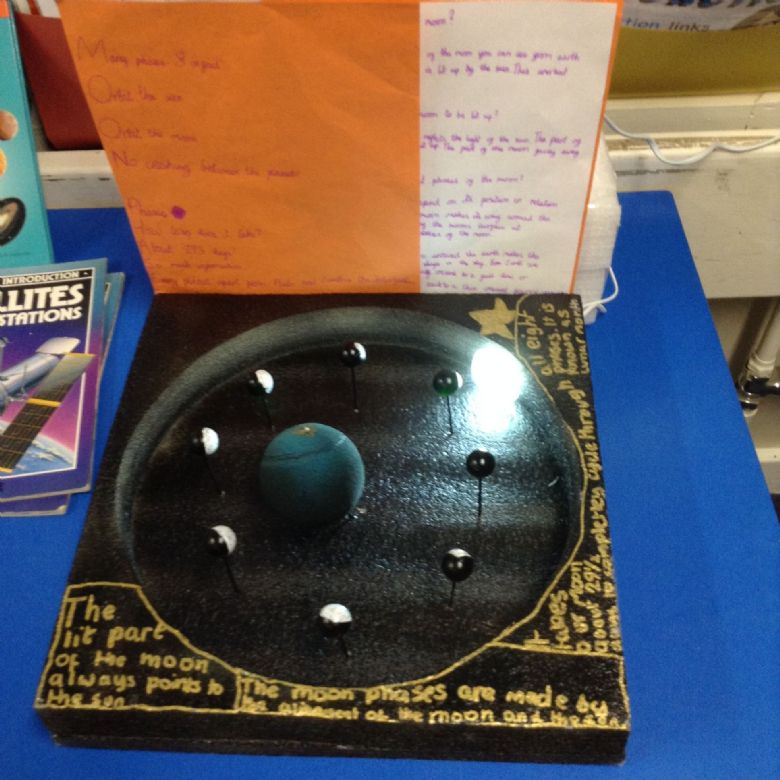 Peter Thorpe
We looked at an artist who was inspired by the solar system. He created abstract paintings of rockets in spcae. Which one do you like best?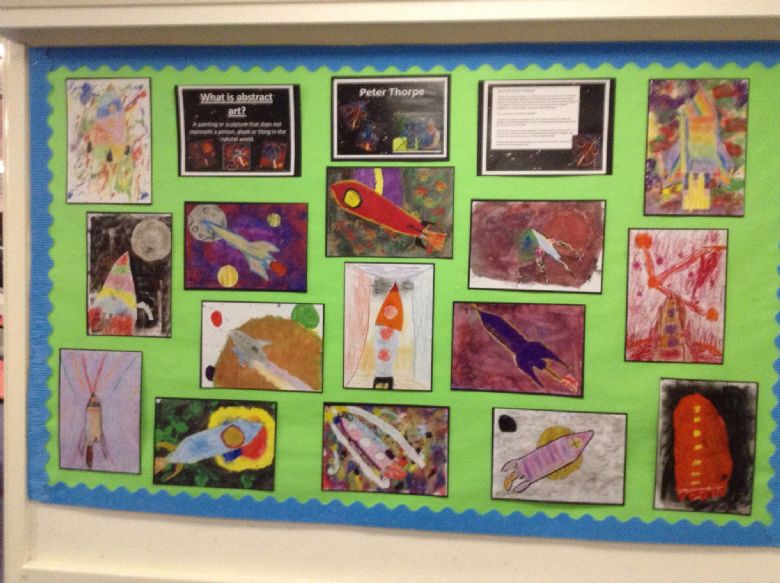 Jimmy Choo- Watch out!
Year 5 became shoe designers for the week. We designed a shoe in DT then tried to re-create it using an old shoe and various materials. We had a blast! We then wrote a report about them during English, explaining their features. Our shoes were very creative, so watch out famous shoe designers!!
Which shoe tickles your fancy?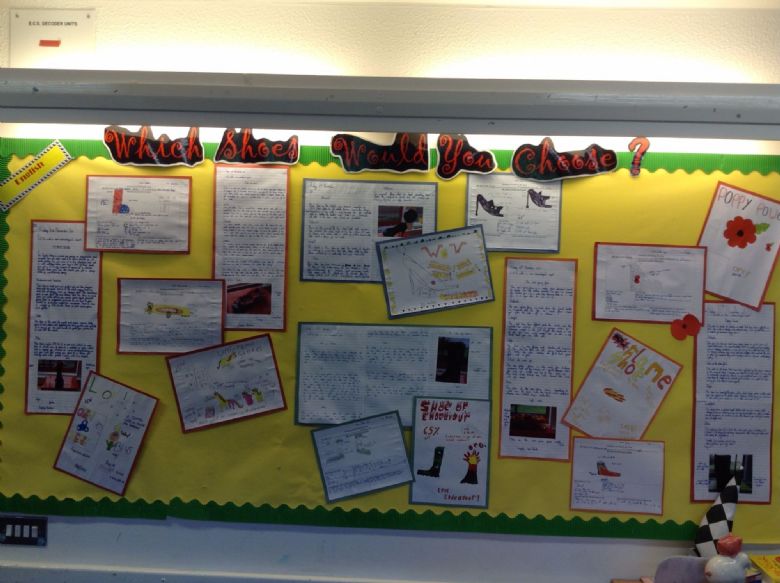 Greek Drama Day
Ben from the Tree-house theatre came to visit year 5. We had a Greek Drama Day- War and Peace in Ancient Greece. We all dressed up as Greeks in Chitons and were given specific roles to play. We had a great day and learnt lots about key events that took place in Ancient Greece.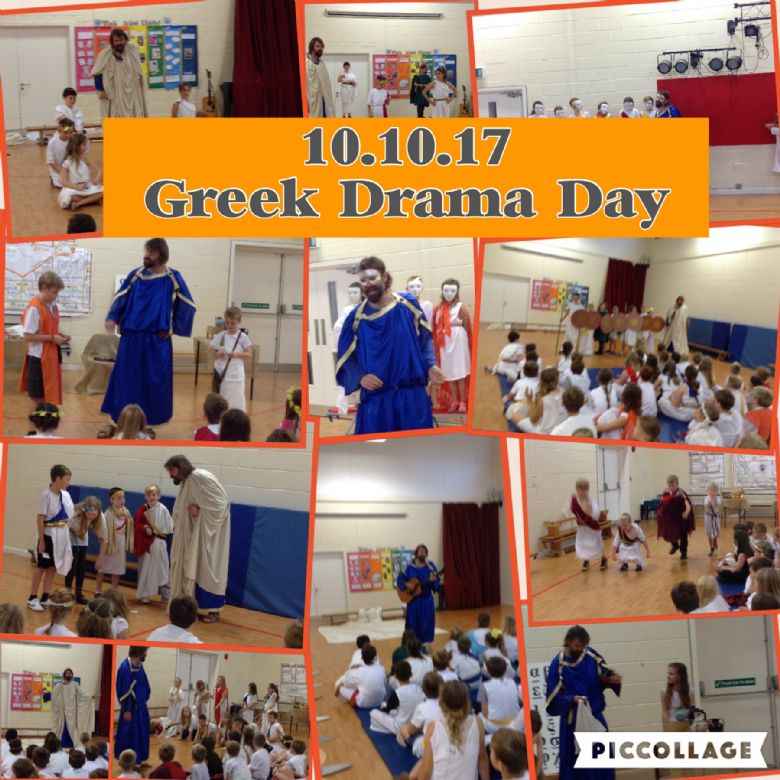 Parents Come Back to School!
Buzzard parents came into school to meet our new teachers and to find out about Year 5. Mrs Shotliff set them a task to draw a detailed drawing of Chimera (a mythical creature from Ancient Greek Mythology). The parents had lots of fun and were rather competitive. We had a vote to choose the most creative drawing of Chimera. Which drawing do you like best? Here are some of the winners!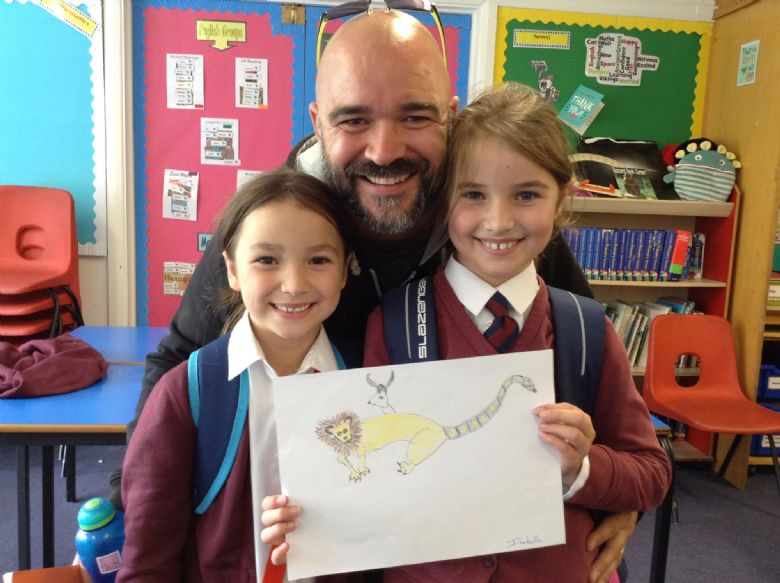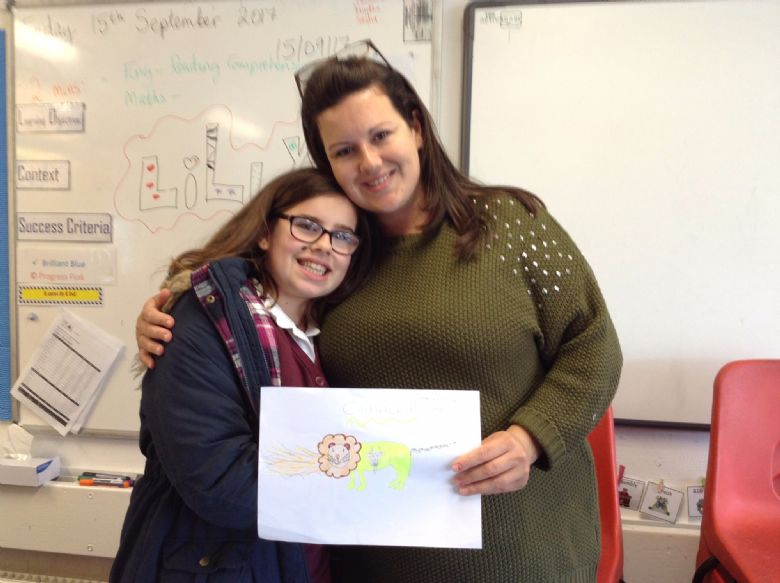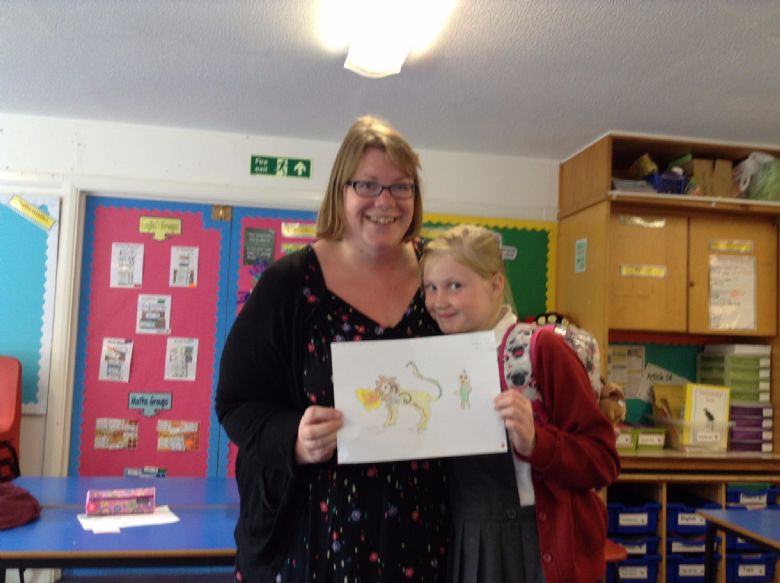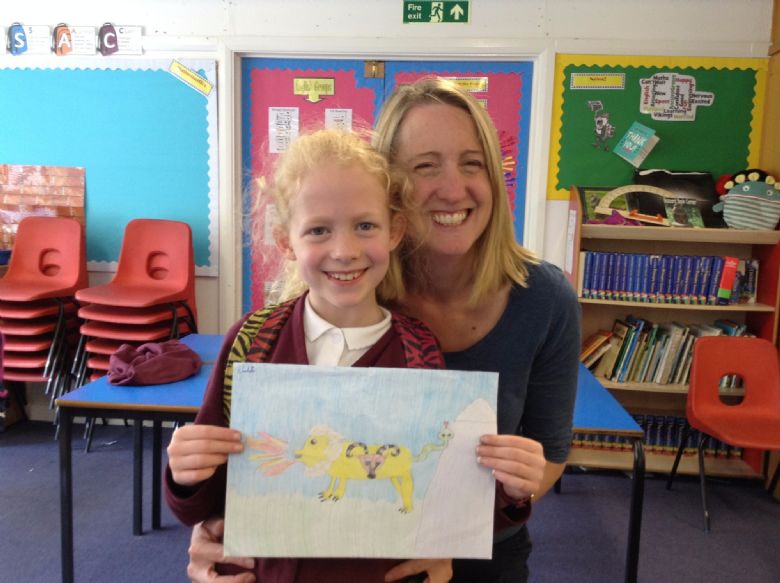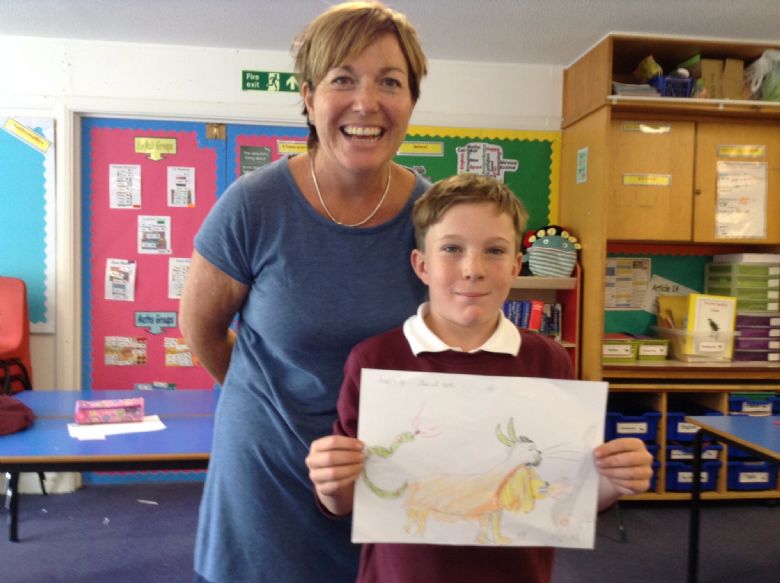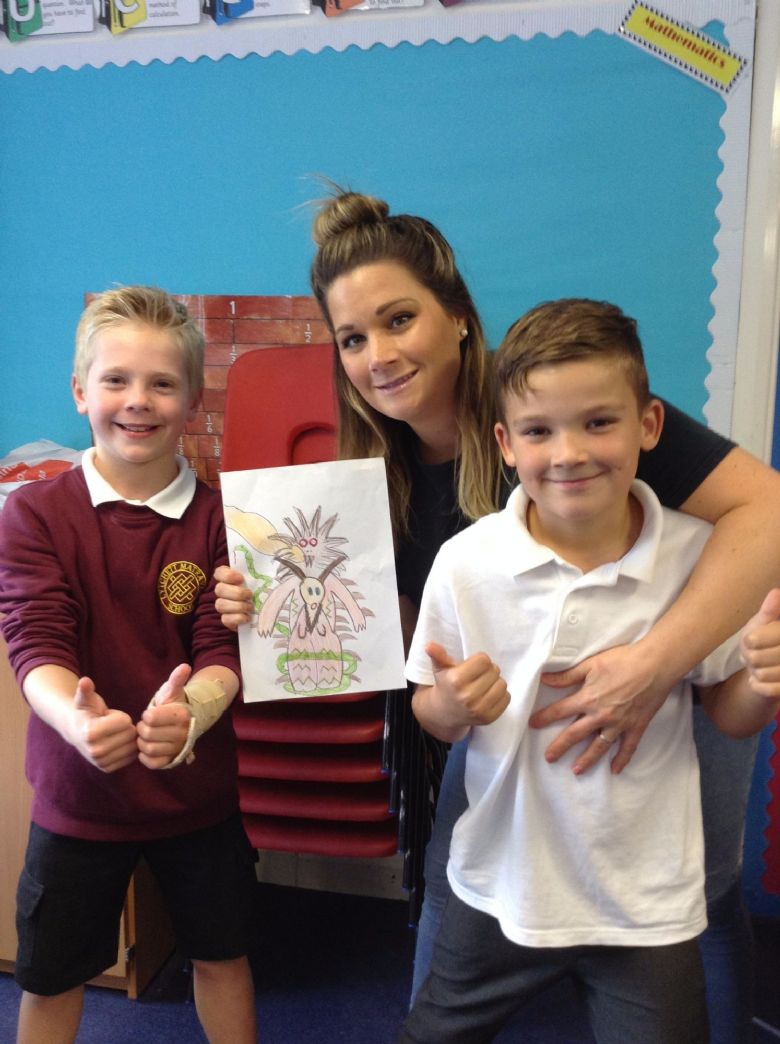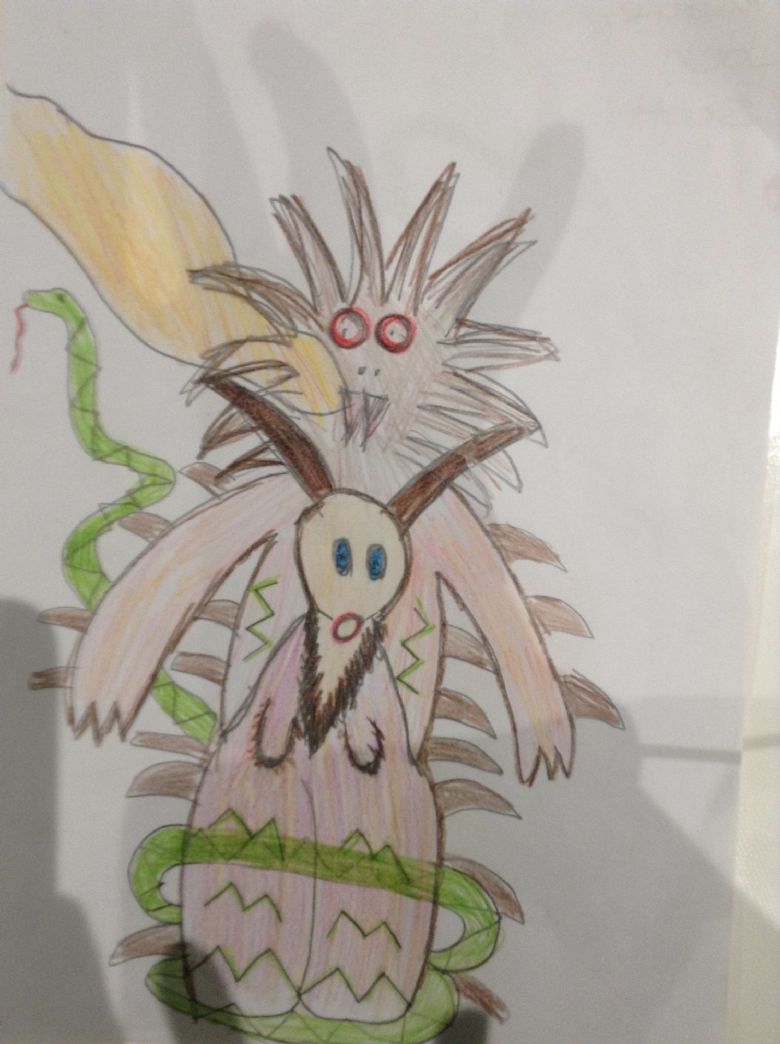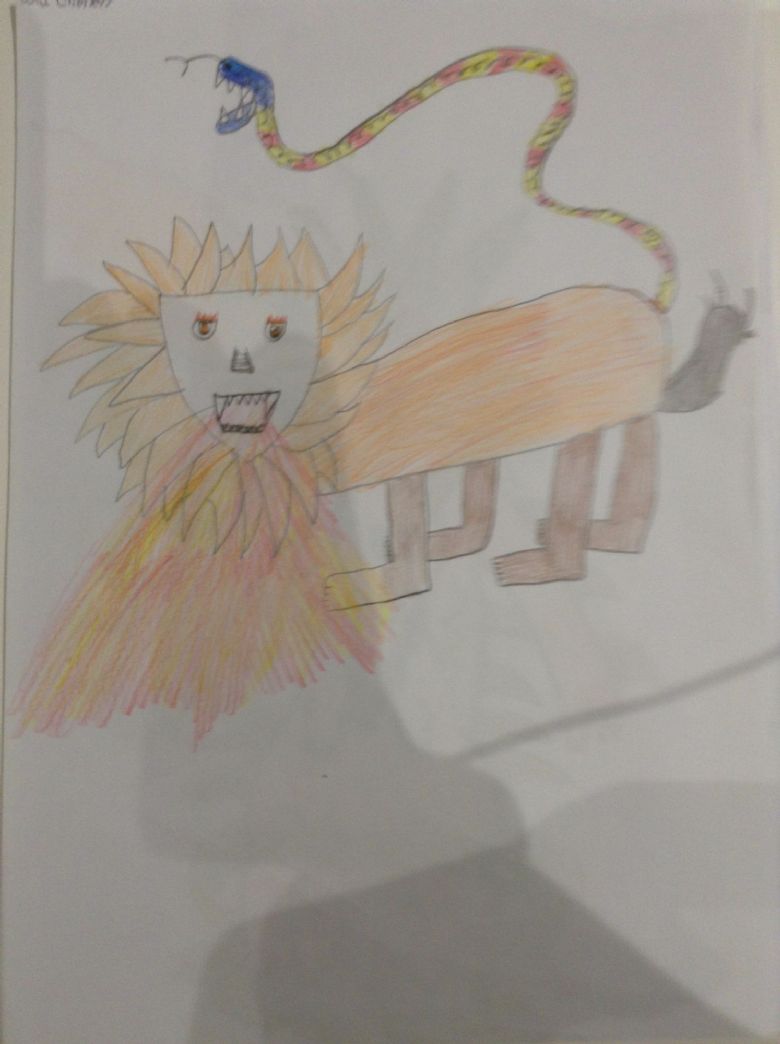 Harvest Assembly
Buzzard class helped Mrs Foster in the Harvest assembly. We harvested apples from the school orchard for all the children in school. We have so many different varieties of apples in our orchard- what type of apples do you like? We are ever so thankful to have such great produce in our school. The children enjoyed their crispy, sweet juicy apples at first play.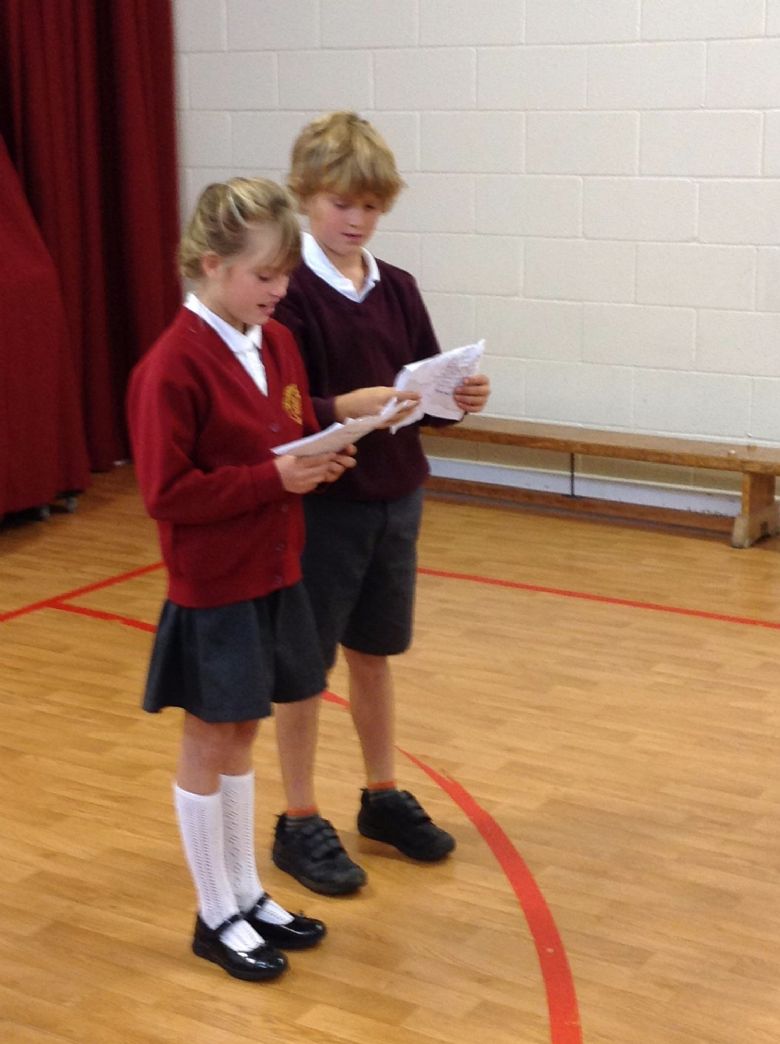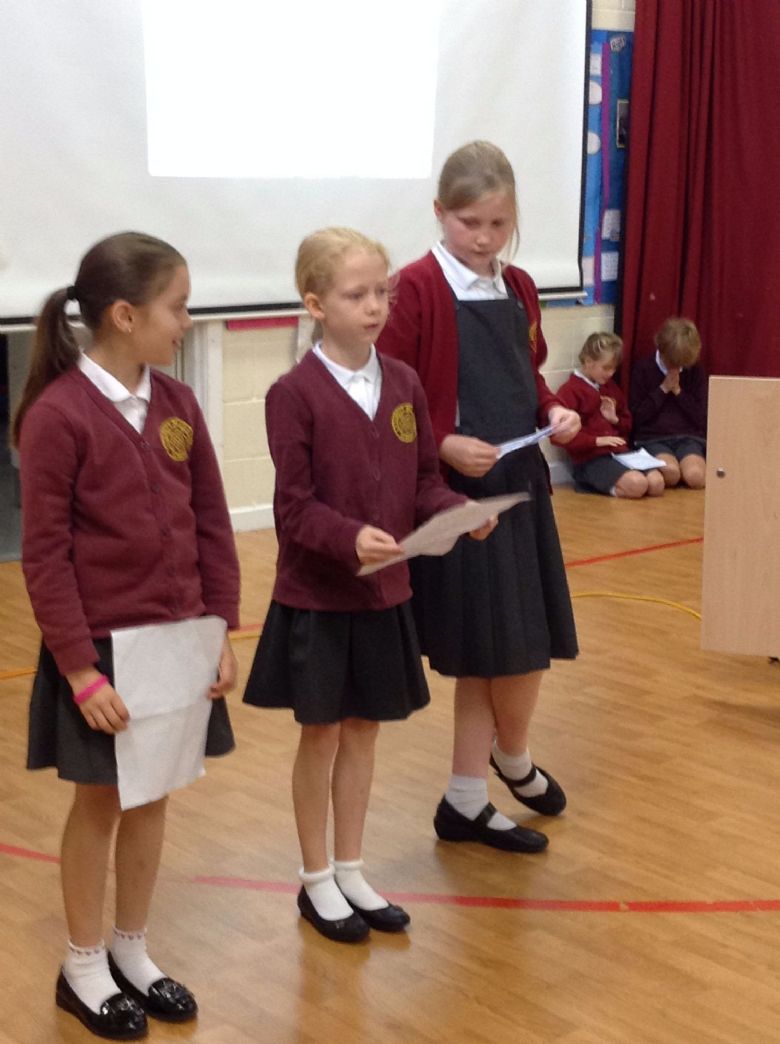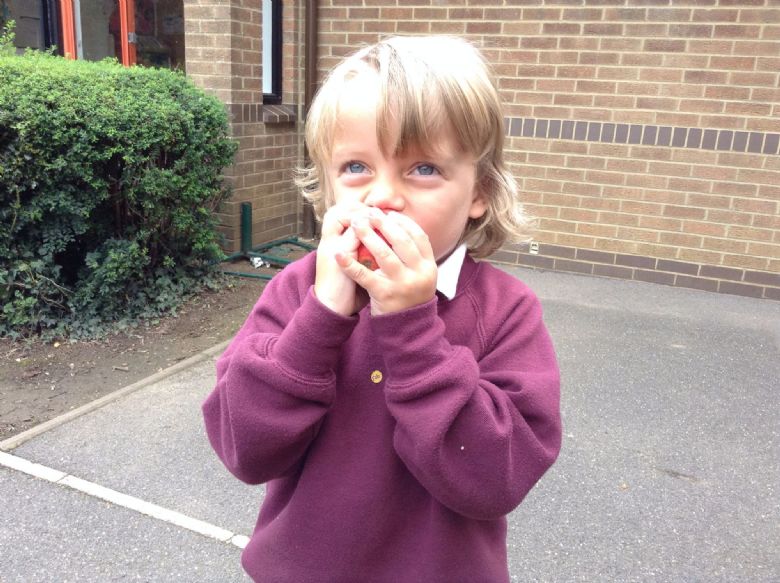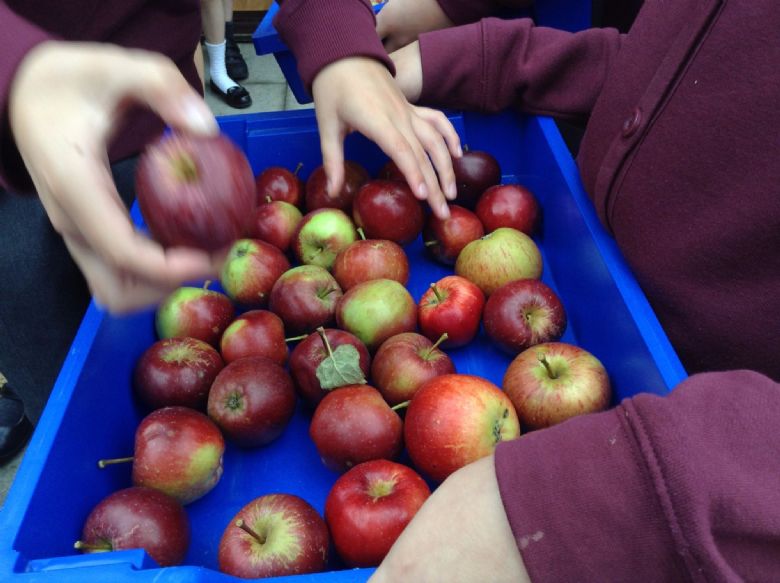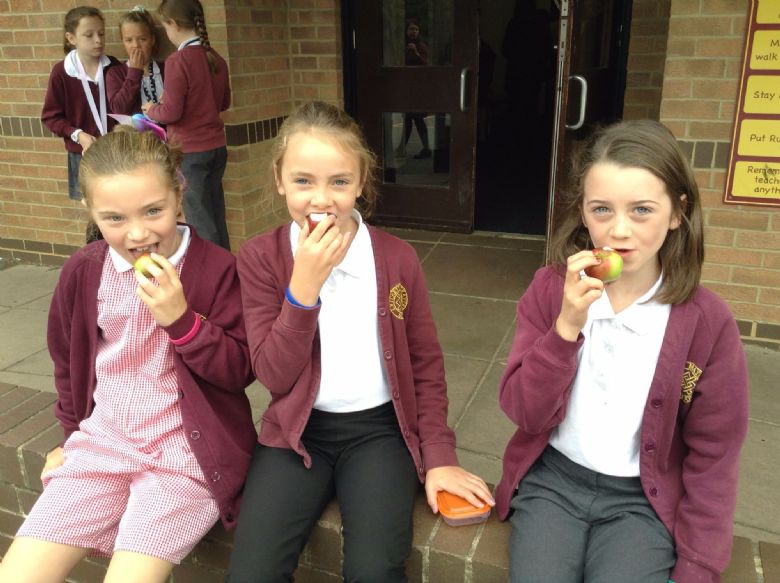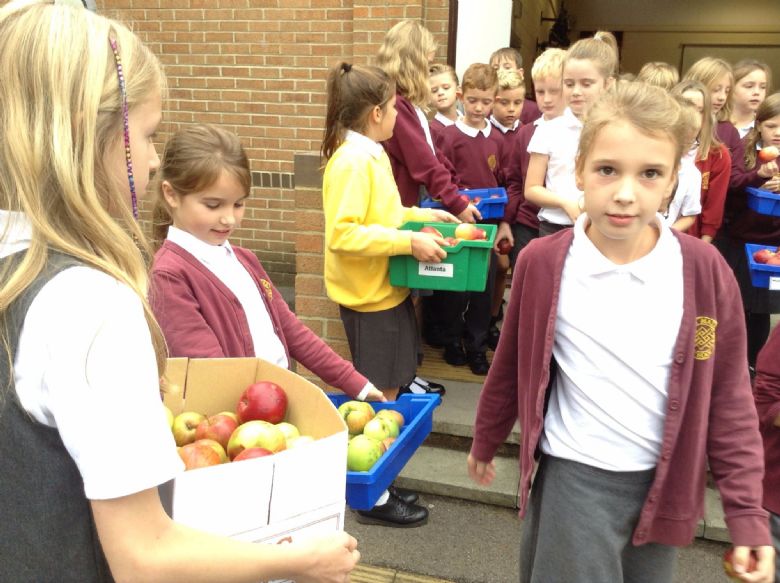 RE Lesson about Harvest
Stephen Partridge- the vicar from St Mary's church in the village, came to talk to us about the Harvest celebrations done in his church. He brought the Harvest loaf to show us. Can you guess what the loaf is meant to be?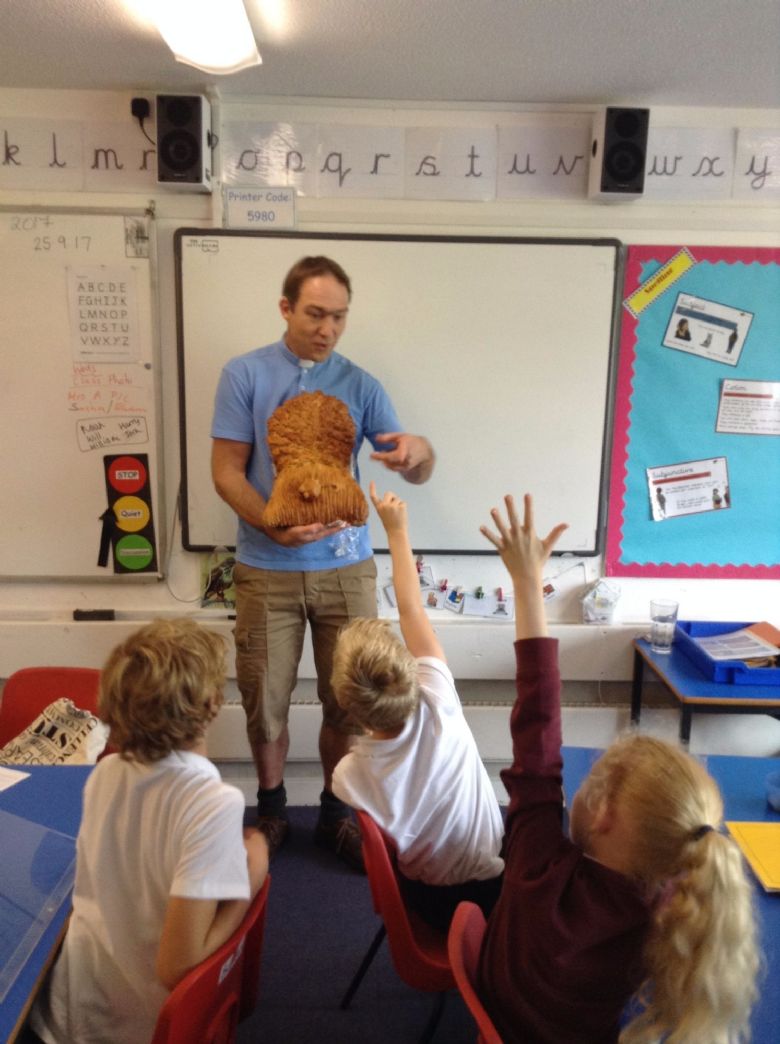 Welcome to Buzzard Class
We hope you all had a fantastic summer holiday. The Buzzard team are so excited to meet their new children. We look forward to having a fantastic year with you all!