Buzzard - YEAR 5
Happy growing!
Buzzards have taken home a pot with a seed of their choice growing inside linked to the work we have been doing in Science. We are excited to see the results after a week!
Don't forget to bring them back in and write a diary about any progress made over the week!
Happy half-term and happy growing!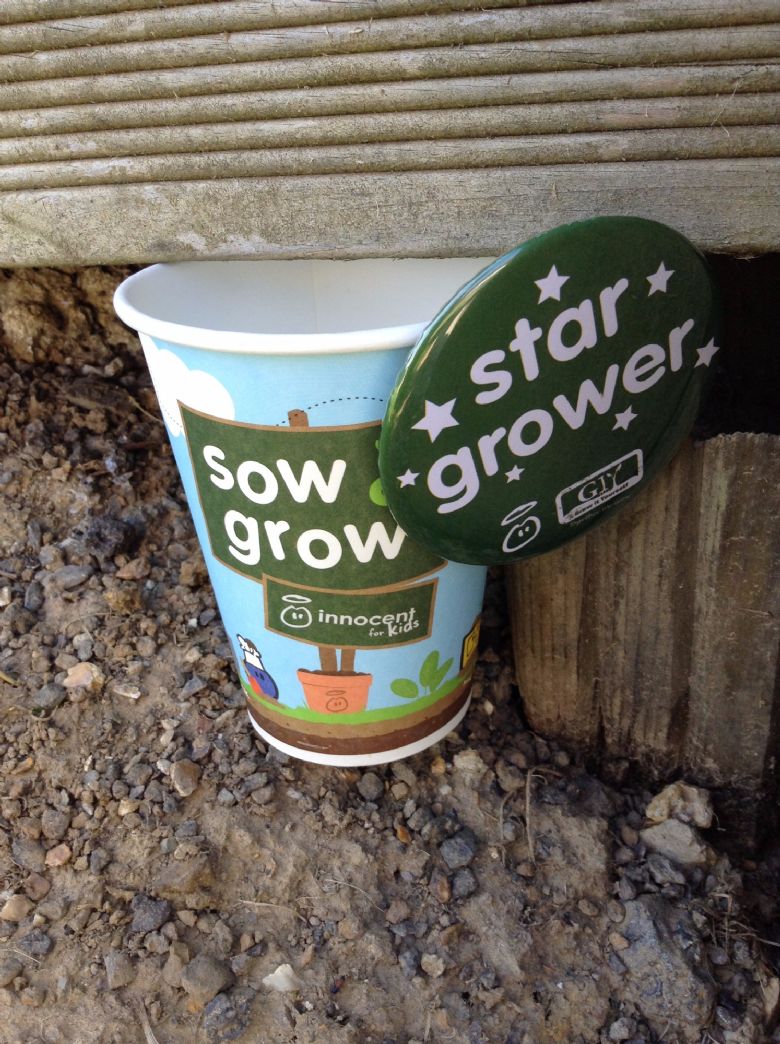 New topic…Where is this?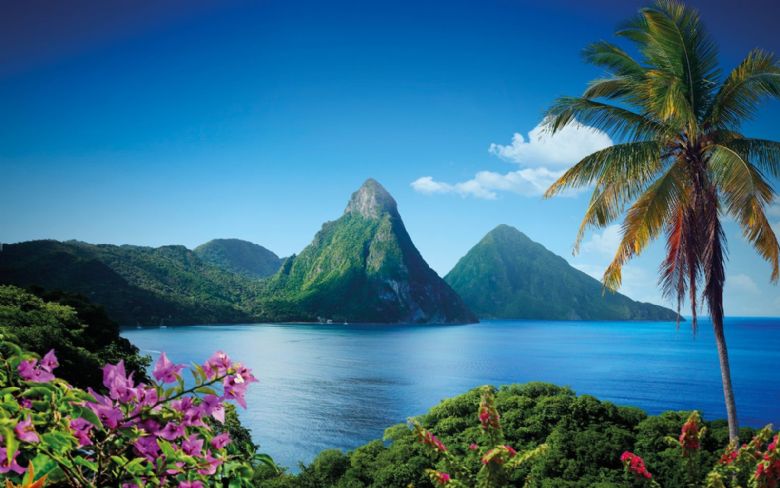 Here's a clue…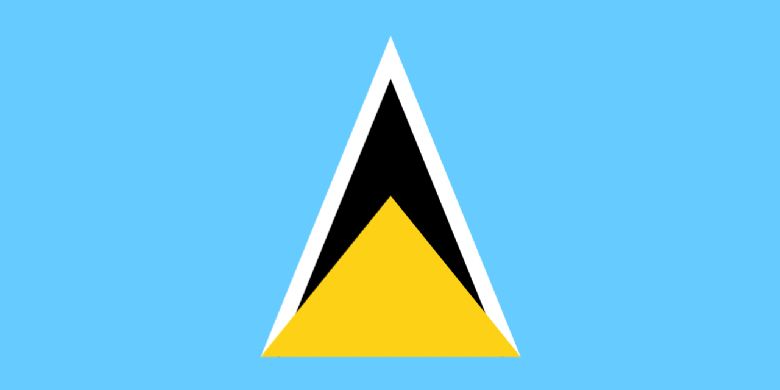 Our topic title is ...
R_____ R_____ & C_____ C____
Fill in the blanks with these clues.
R= When I get cross some people say I'm...
R= I am bigger than a stream
C=Another word for saying how big I am
C=We live really close to it where there is sand and sea.
Things to come… Stop animation!
The children have created their own stop animation of a Viking story to end the topic.
We will be uploading their creations very soon!
Hoppy Easter!
Wow we have reached Easter with a hop and a jump!
Buzzard's have worked really hard this term so a massive well done!
We had some excellent costumes today for celebrity day so a big thank you for all the effort from parents and children. We decided that our overall winner was Chloe who dressed up as Adele! Congratulations Chloe!
I'd just like to take this opportunity to say from me and all of Buzzards that I hope you have a wonderful relaxing holiday!
Mr Leighton Day!
The children have been exploring the learning line with Mr Leighton after the launch this term. Mr Leighton will be working with the whole school and in particular year 5 over the coming months. We are really excited to be learning with him.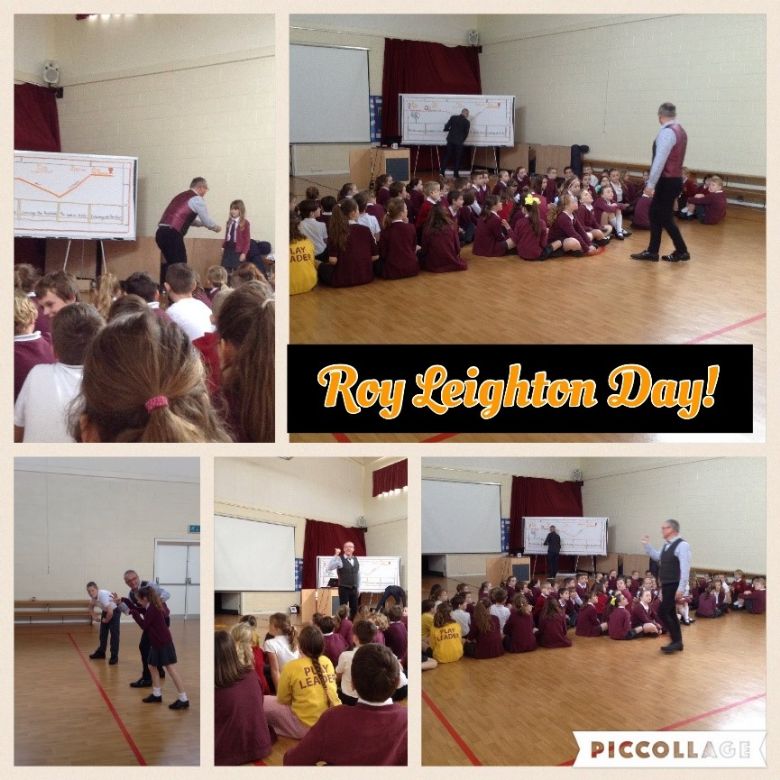 The children have been using the learning line and have at times found themselves in 'the pit' during the lessons. They have been using new strategies to get themselves out of 'the pit' and we have had lots of successes!
Congratulations Buzzards for taking on the challenge!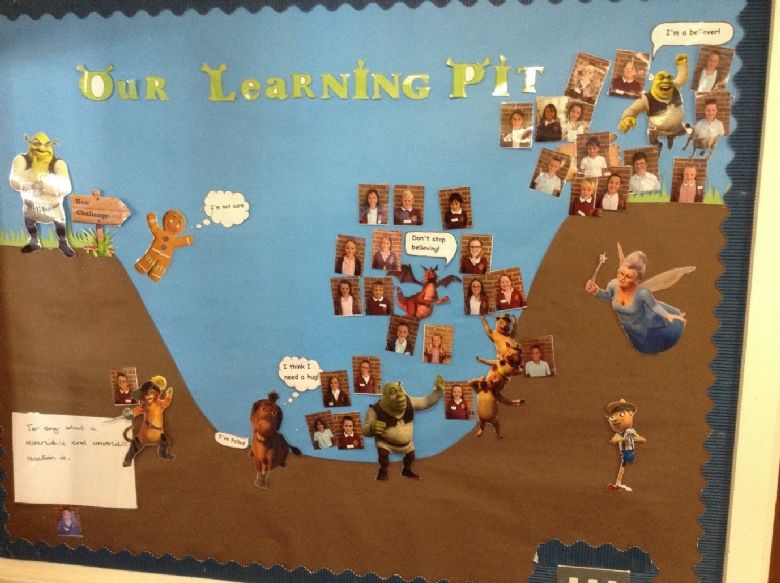 Buzzard's Kennings
Well done to Katie, Ella R, Isobel and George for writing some brilliant Kennings in class today!
A floor sleeper
A food eater
A water licker
A dog hater
A toy chaser
A fast runner
A biscuit eater
A lounge sleeper
(Katie –Cat)
A child lover
A squeaky cleaner
A pain taker
An amazing hugger
A homework helper
(Ella R – Mum)
A black prowler
A tree sitter
A flexible climber
A rainforest dweller
A beautiful creature
(Isobel – Panther)
A scaly swimmer
A seaweed eater
A bear hater
A tiny creature
(George- Fish)
A Kenning by Miss King
It's starting to feel a lot more like spring and we've more adventures ahead!
Here is a little Kenning to introduce our new topic:
I'm a sword swinging,
Boat sailing,
Axe throwing,
Odin believing,
Monastery destroying,
Longhouse Living,
Britain invading... Vicious Viking!
It's your turn! Why not try your own Kenning? We'd love to have some Kennings from friends and family for us to guess during our English lessons and we will post some of our own too!
The big question we are considering this week is:
What do you think of the Vikings?
Were they just vicious, destructive people or were they very clever tradesmen?
A Happy New Year to you all!
We are all super excited about 2017 as we begin our new topic! We are embarking on an exciting new adventure studying… the Anglo-Saxons!
We started off our adventure by designing boats suitable for our Anglo-Saxon friends.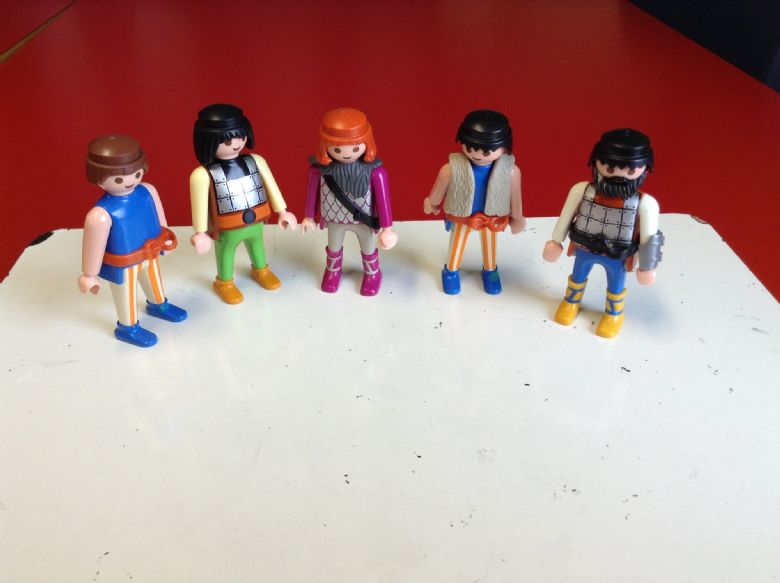 We then made our boats and tried them out for our sea weathered friends here are some of our successes.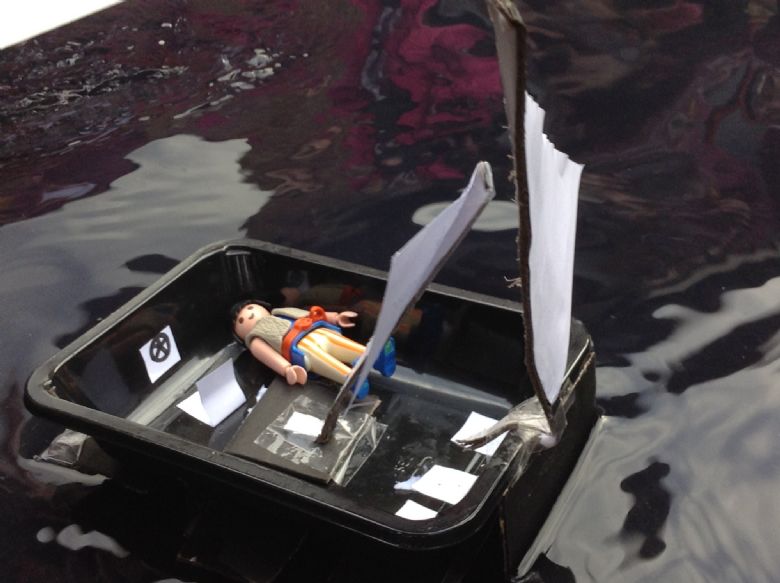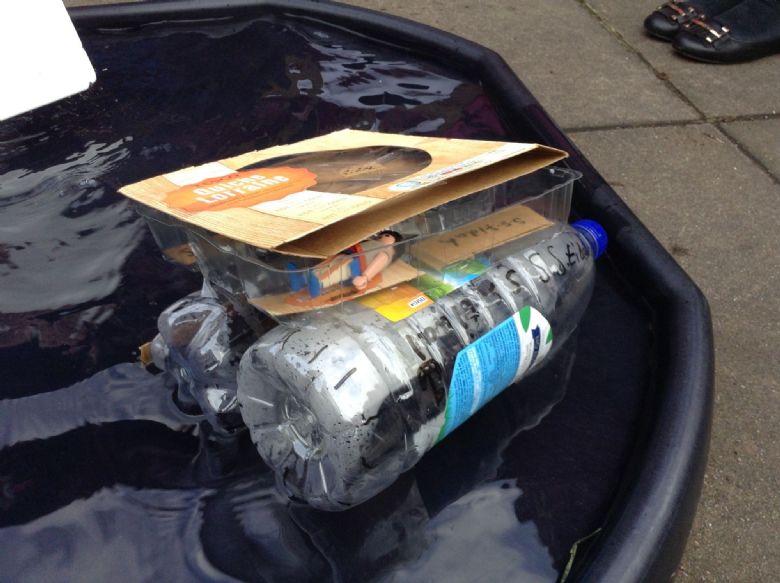 Year 5 Star Gazing Evening
Year 5 children, parents and staff all gathered on the evening of Thursday 17th November to gaze at our fascinating solar system. The was not too clear but a few stars made a faint appearance. This didn't spoil our evening though, as we used a superb star gazing app called- SkyView, assisted by Mrs Blake!
Some children shared some of the great work they had done about Space. We heard: Neil Armstrong's diary entry after he landed on the moon; interesting constellation facts and we also explained the solar system planets to scale.
The children's fantastic moon phases projects created an exciting buzz as everyone was blown away by the amazing work done by parents and children.
The evening came to a warming end whilst a cup of hot chocolate and a biscuit was enjoyed by all!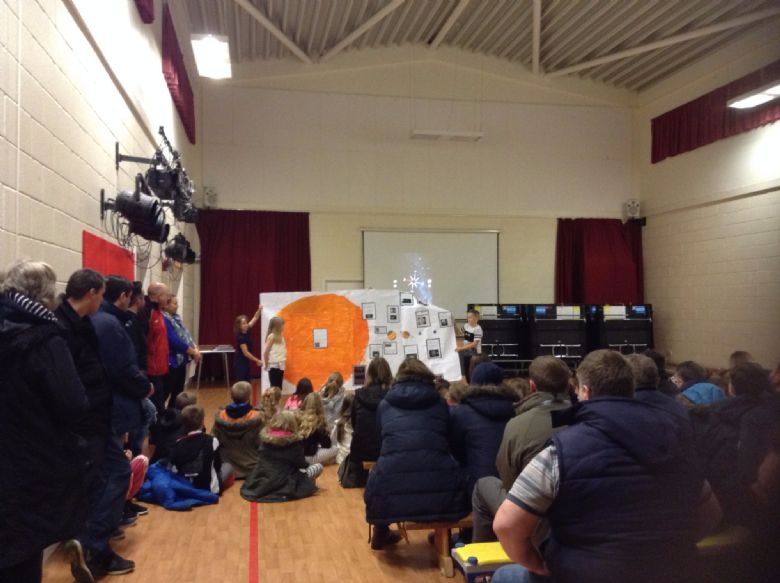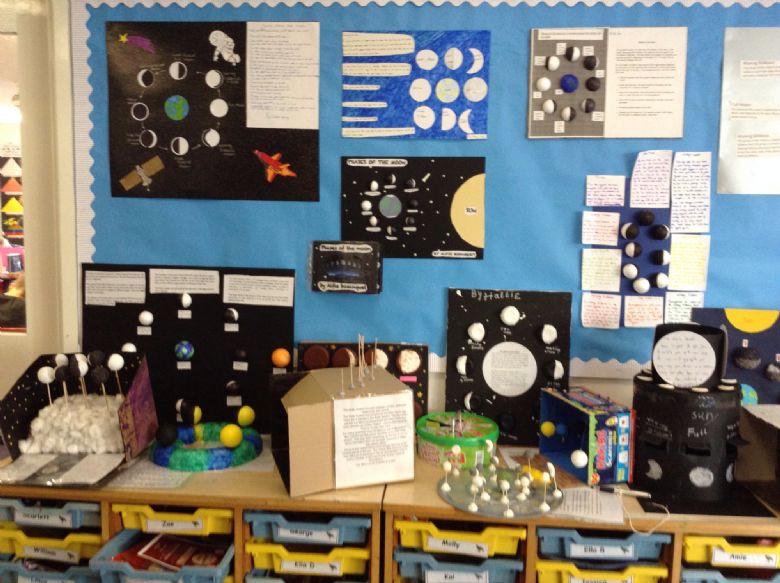 Year 5 Drama Day:
The Treehouse theatre company came in to do a drama workshop with Buzzard and Osprey Class. During the day the children will too part in drama and other activities based around the theme of 'War and Peace in Ancient Greece'. A lively and humorous journey through 100 years of Greek history.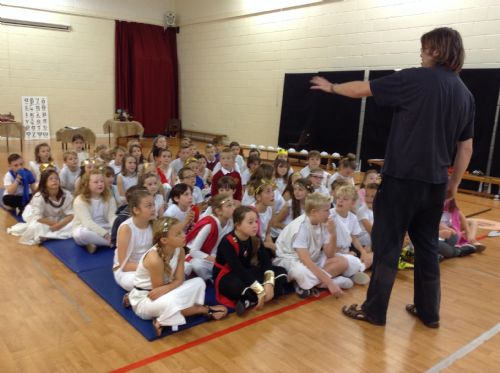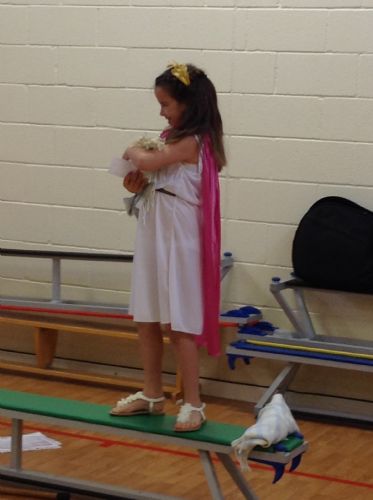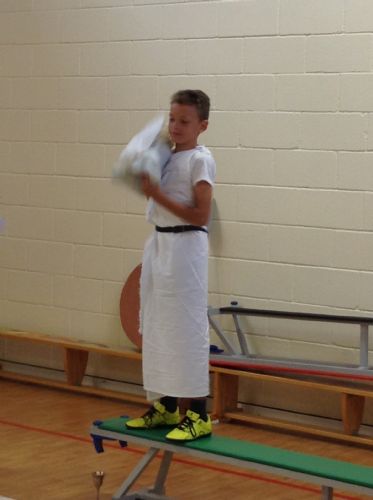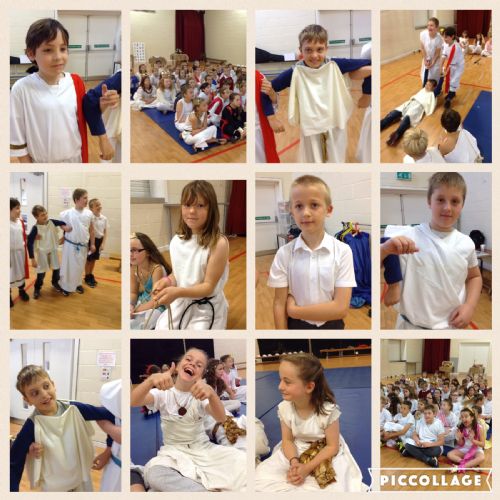 Greek Pots:
We have been looking at Greek pottery and we designed some of our own.
Which pot do you like best?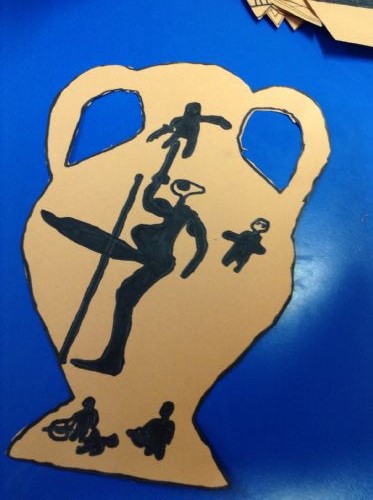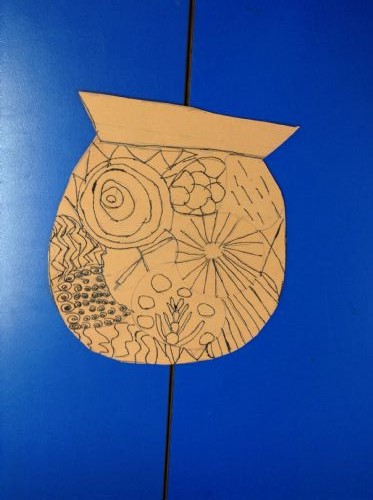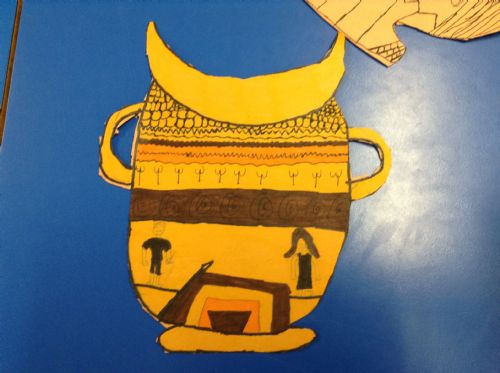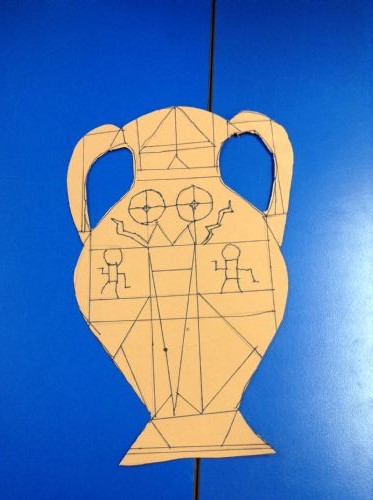 Harvesting Apples
We went out to harvest apples from the apple orchard.
We were really excited about all the different varieties we have. We remembered all the people who may not have enough food during this harvest festival.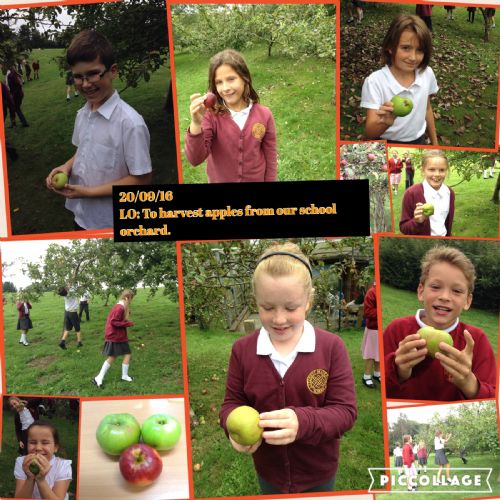 Our Parents Came Back To School!
Our parents came into school to meet our new teachers. They then came into our classroom and did a creative task. They had to draw a Sphinx from Ancient Greek Mythology.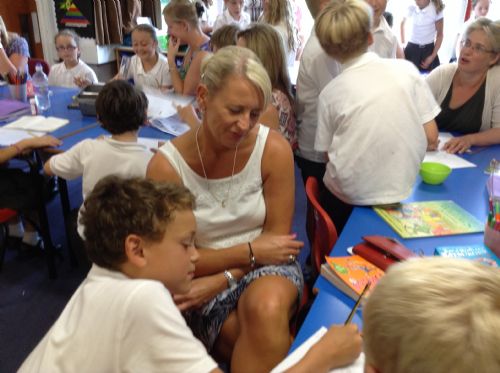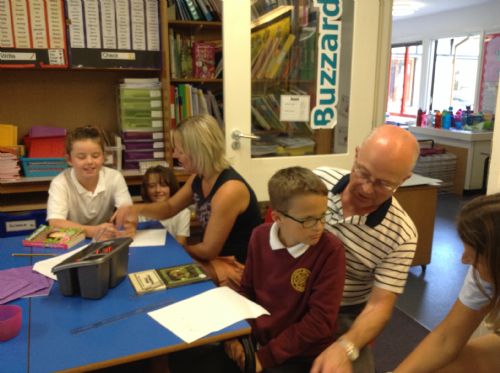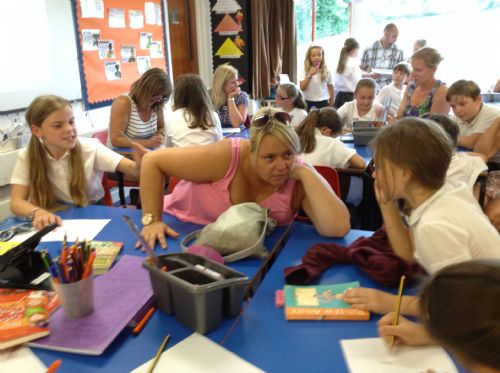 Our Winning Sphinxes
Our parents had to read a description about a Sphinx and they had to draw it in detail. The children then voted for the best three Sphinxes.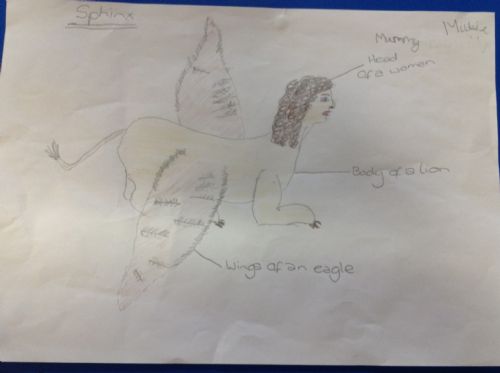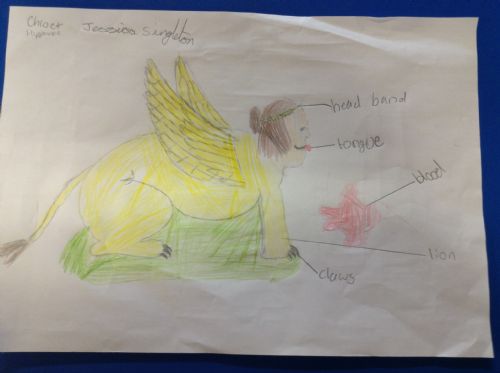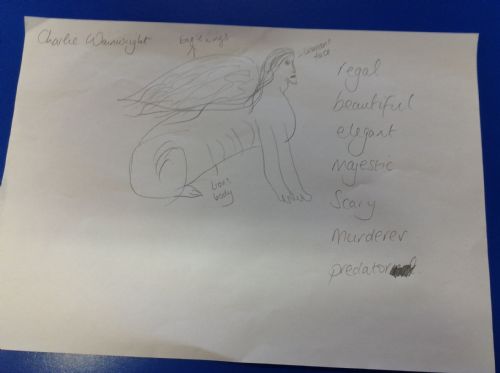 and the winners are.....Millie's mummy, Chloe's daddy and Charlie's mummy.

Welcome Back!
Welcome to the new Buzzard Class! We hope you all had a fantastic Summer holiday!

Meet the Team!