Buzzard - YEAR 5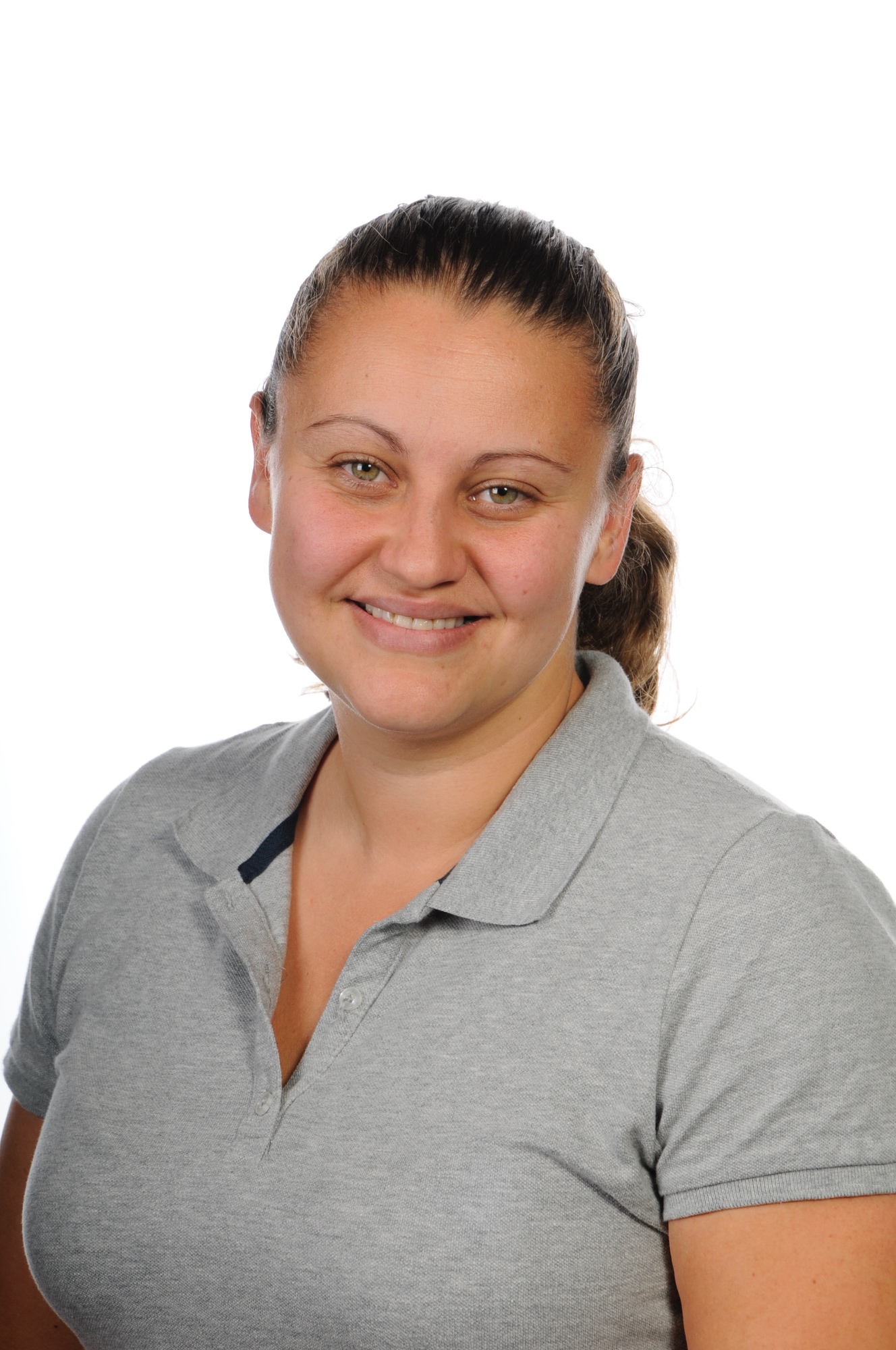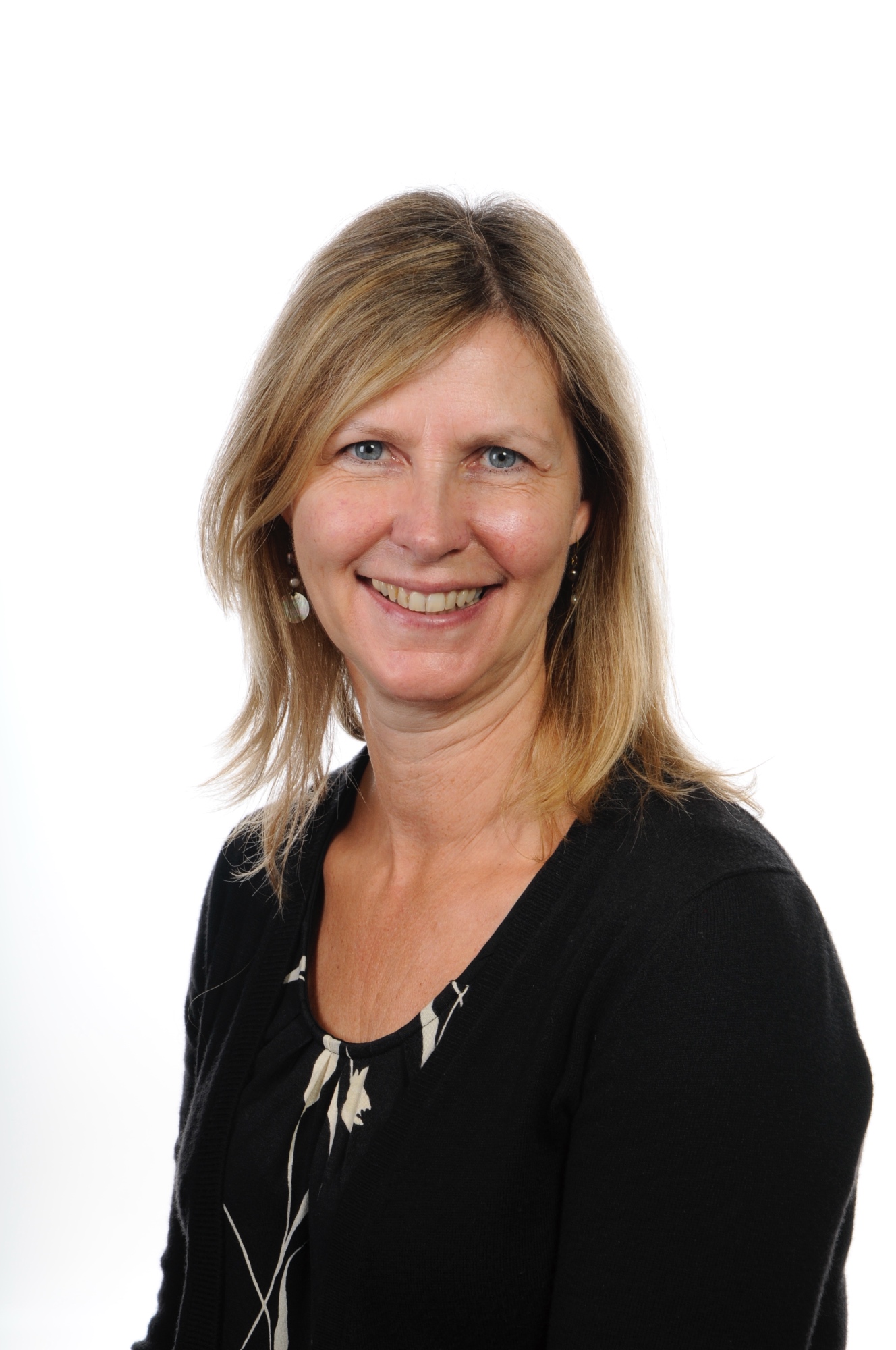 Meet
the
Team!
Buzzard Class
Watch out CHRISTIAN LOUBOUTIN
Buzzard Class have been busy designing shoes and are threatening the famous designers with their new products. Which show would you choose to wear?
Final designs - Take your pick!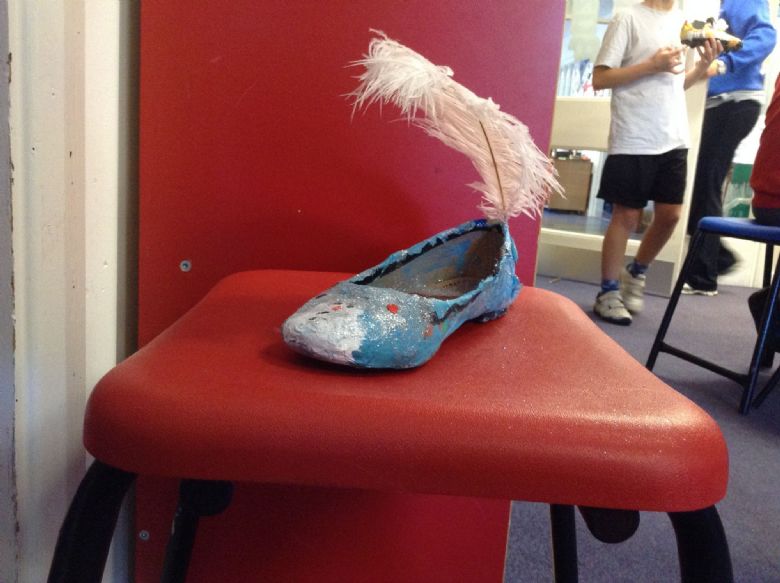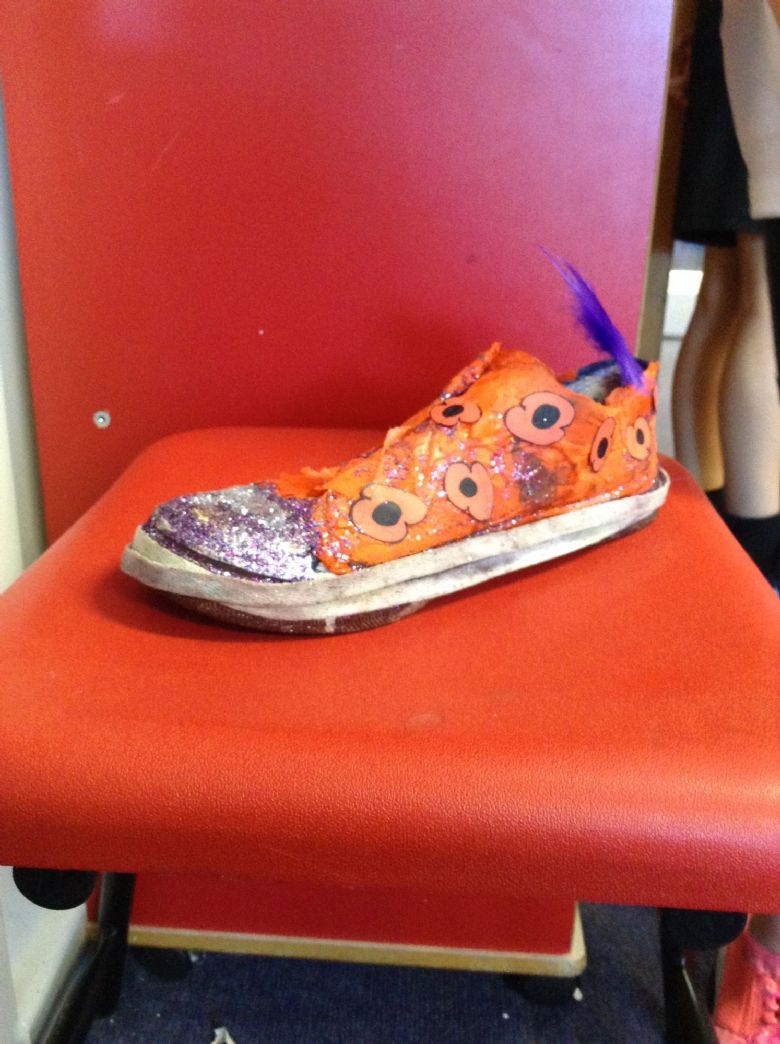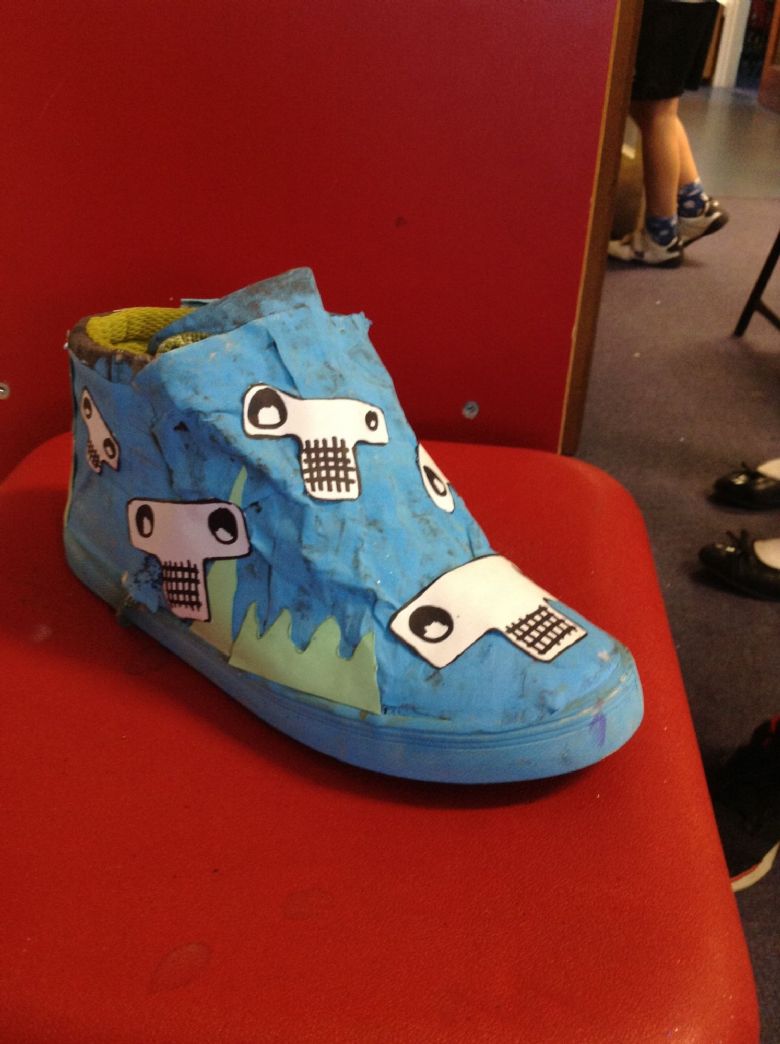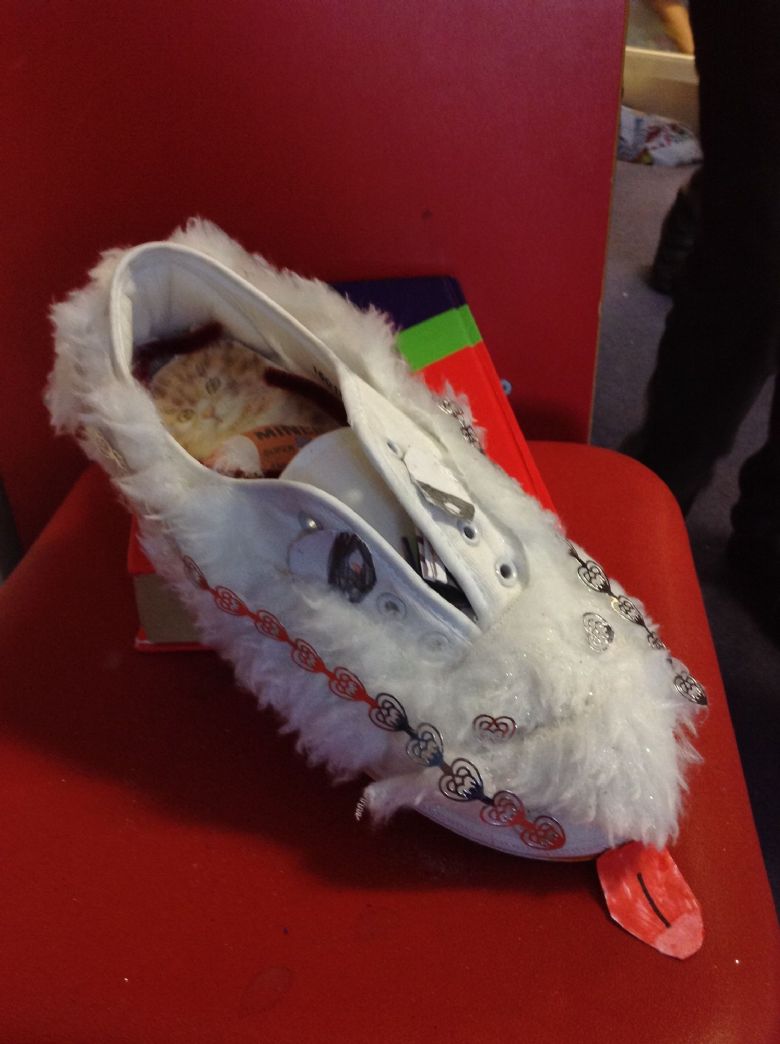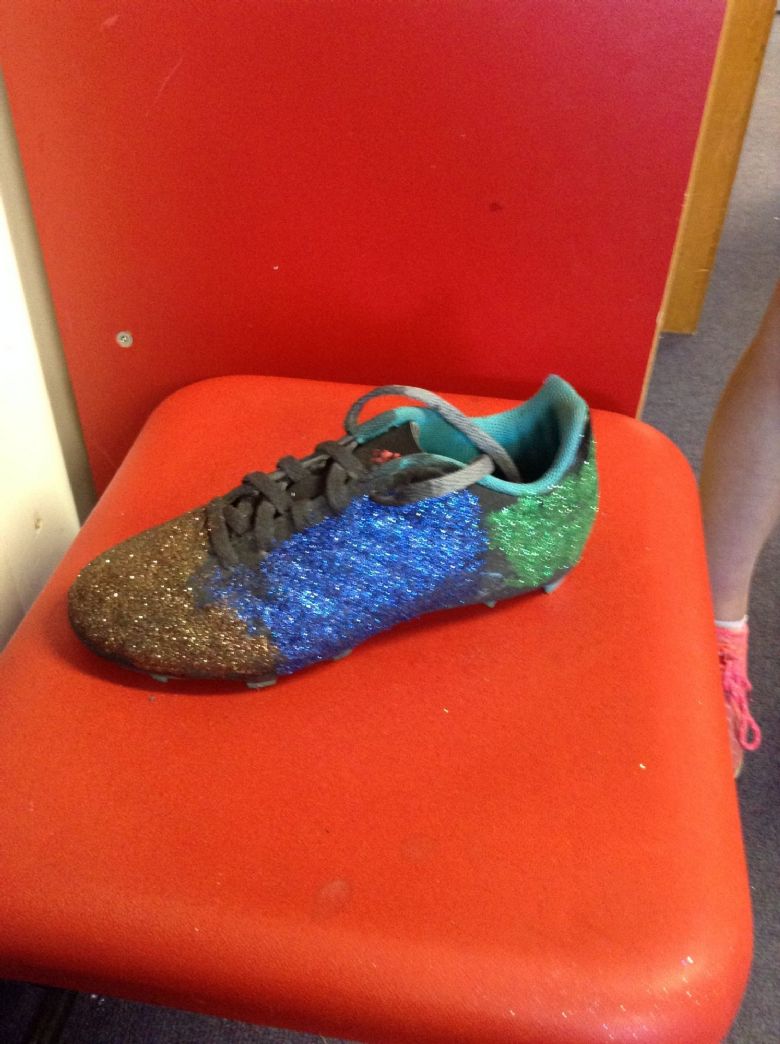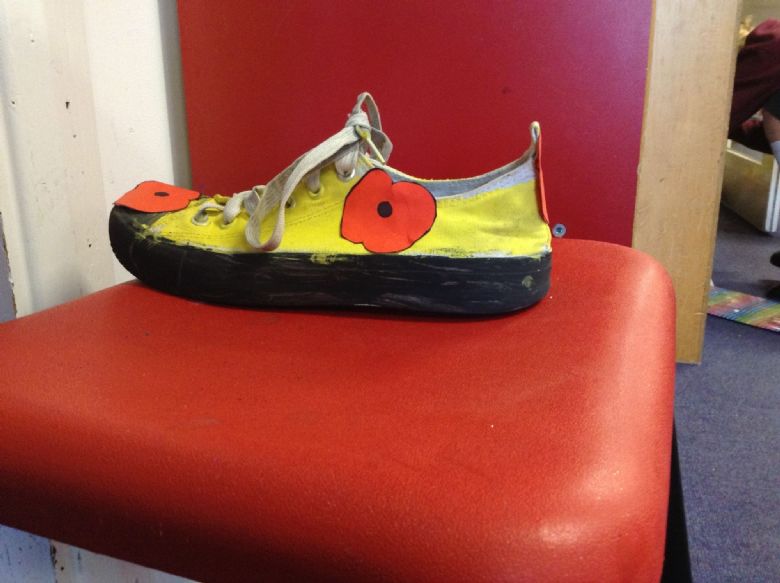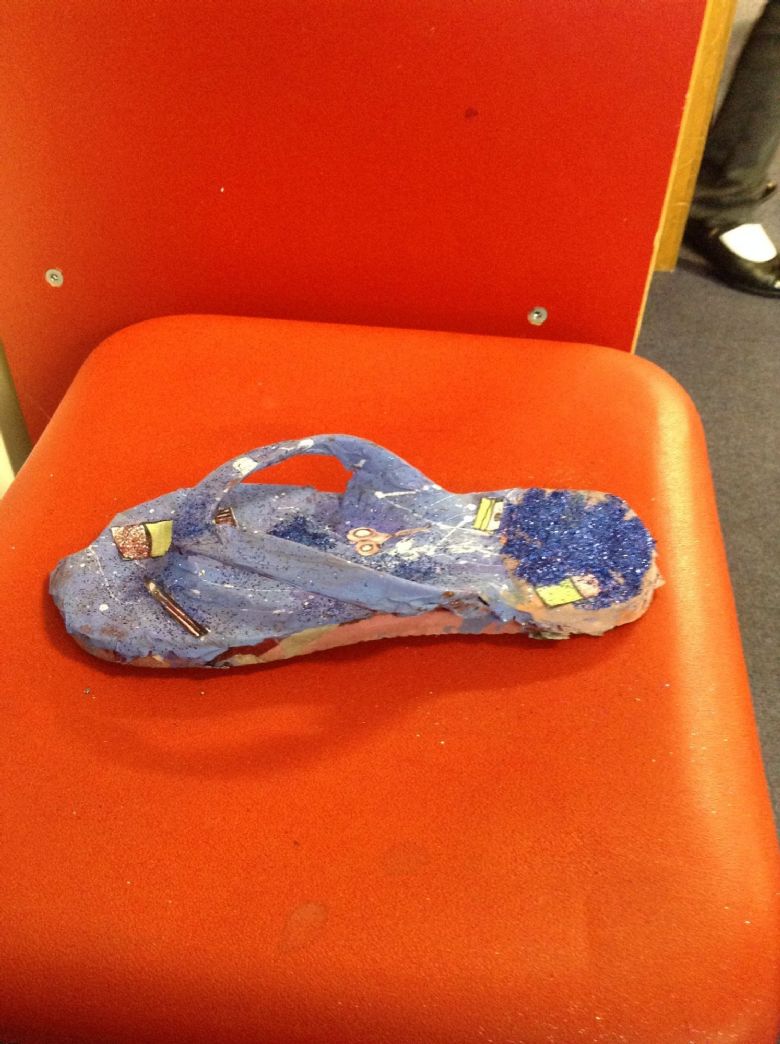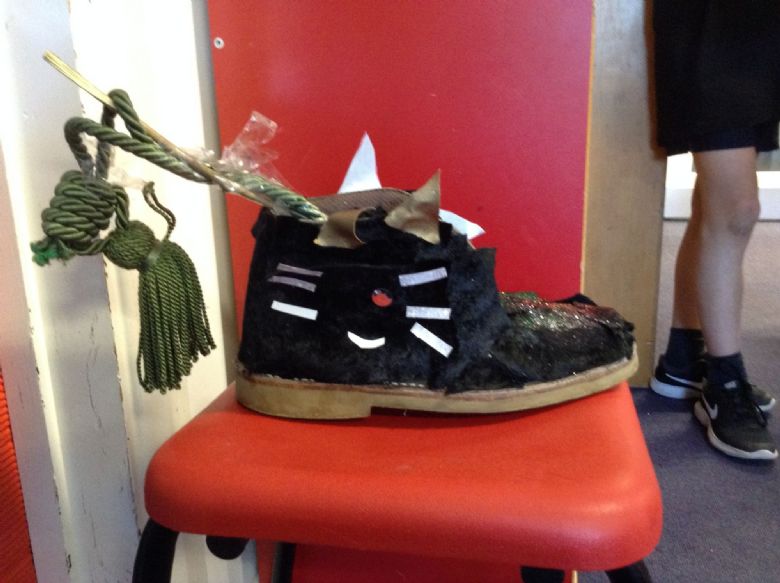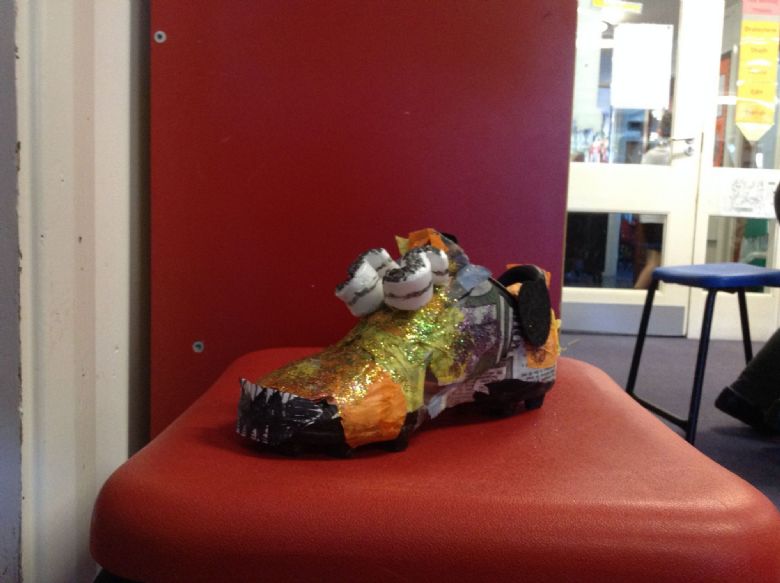 Busy at work.....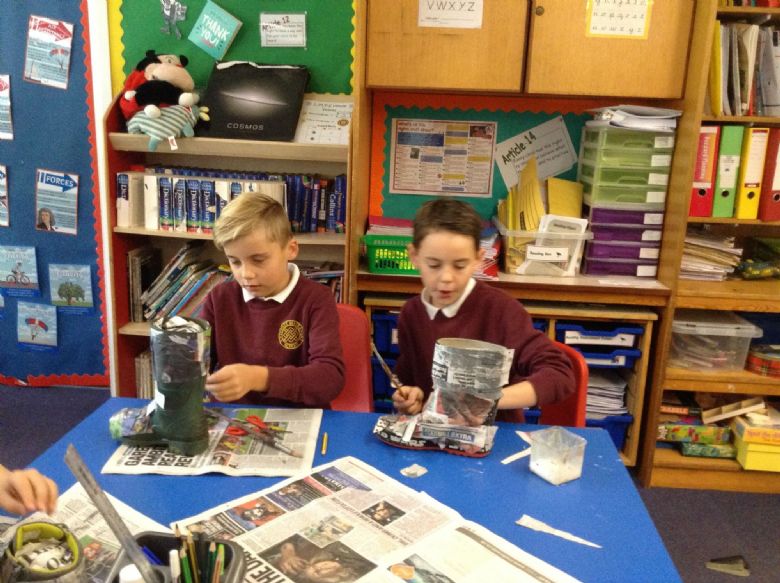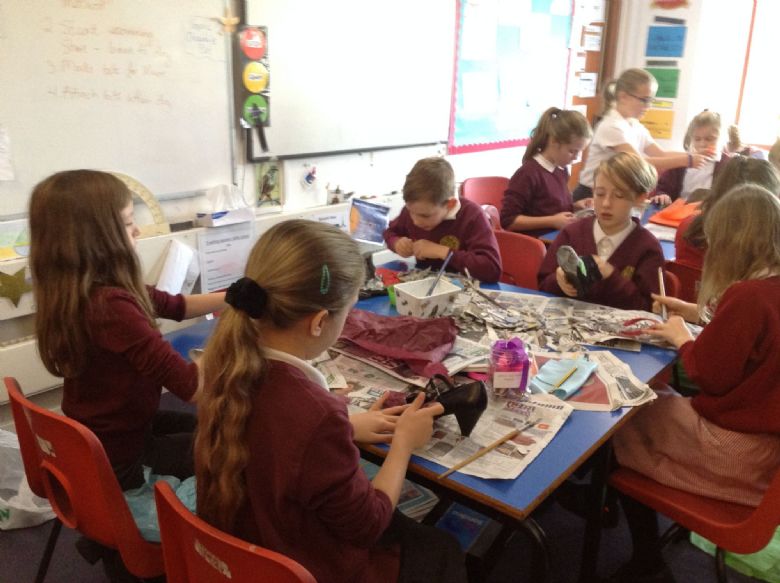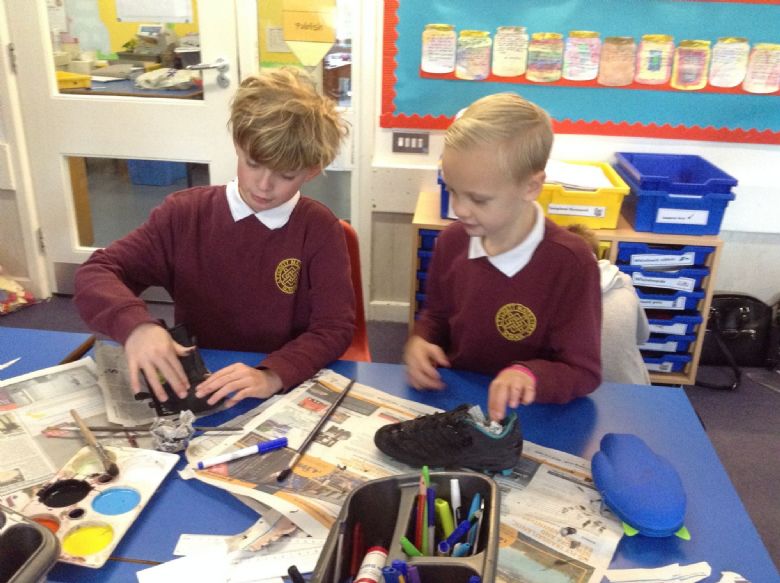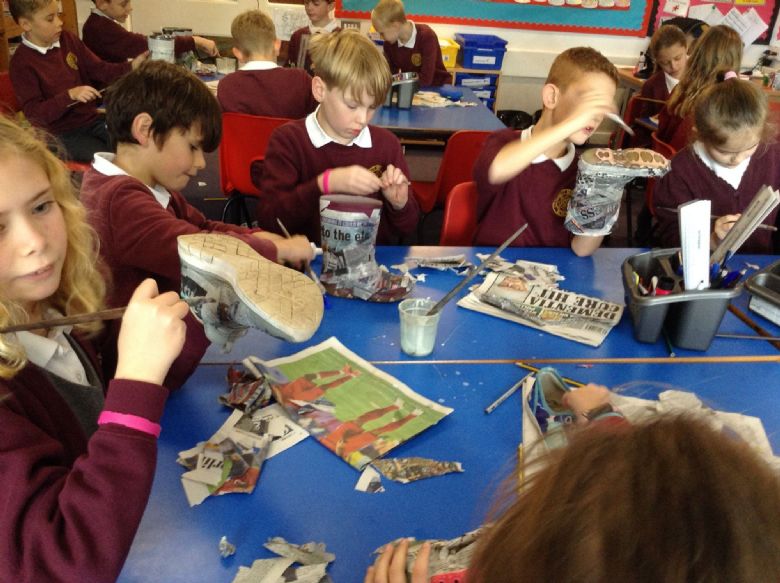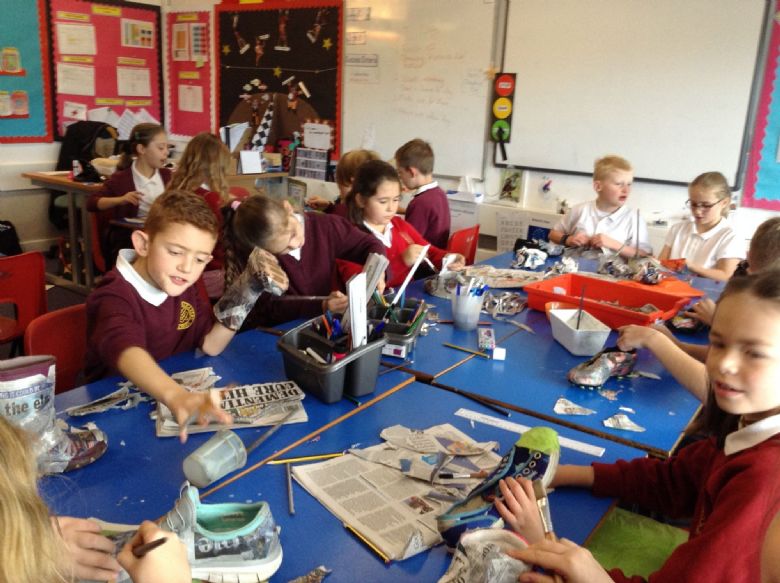 Greek Drama Day
Ben from the Treehouse Theatre, came to do A-Play-In-A-Day with us called 'War and Peace in Ancient Greece'. We had a fantastic day and learned about important events in the Ancient Greek timeline. We all dressed up, which added greatly to the day.
Mrs Shotliff loved the song Ben sang about Zeus (Mr. Loverman), because it reminded her of her school discos (many years ago). She said the parents would appreciate it.
Here's the link to Ben singing it.
https://www.bing.com/videos/search?q=+treehouse+theatre+zeus&&view=detail&mid=06111906CC0C588AE39D06111906CC0C588AE39D&&FORM=VRDGAR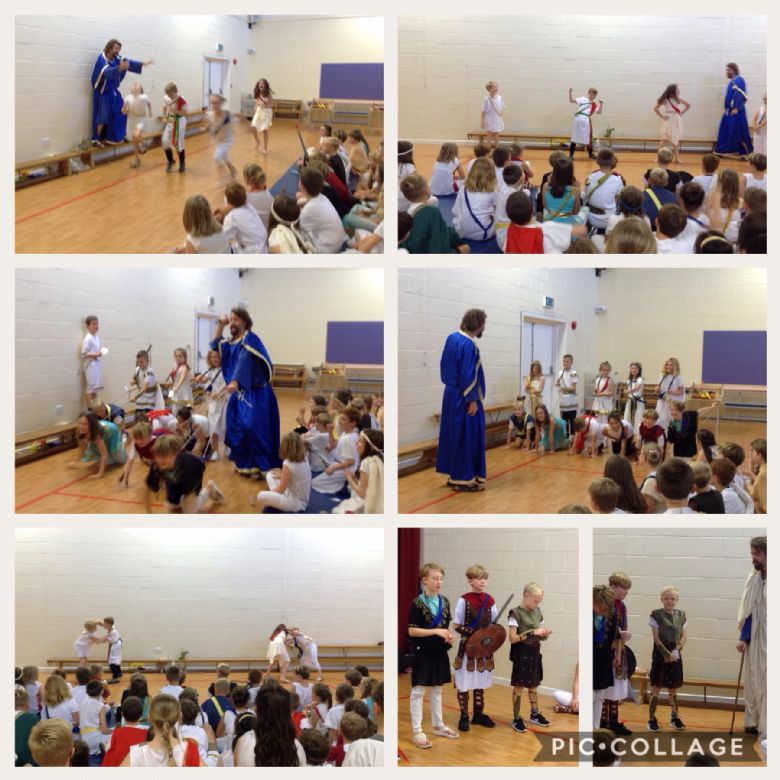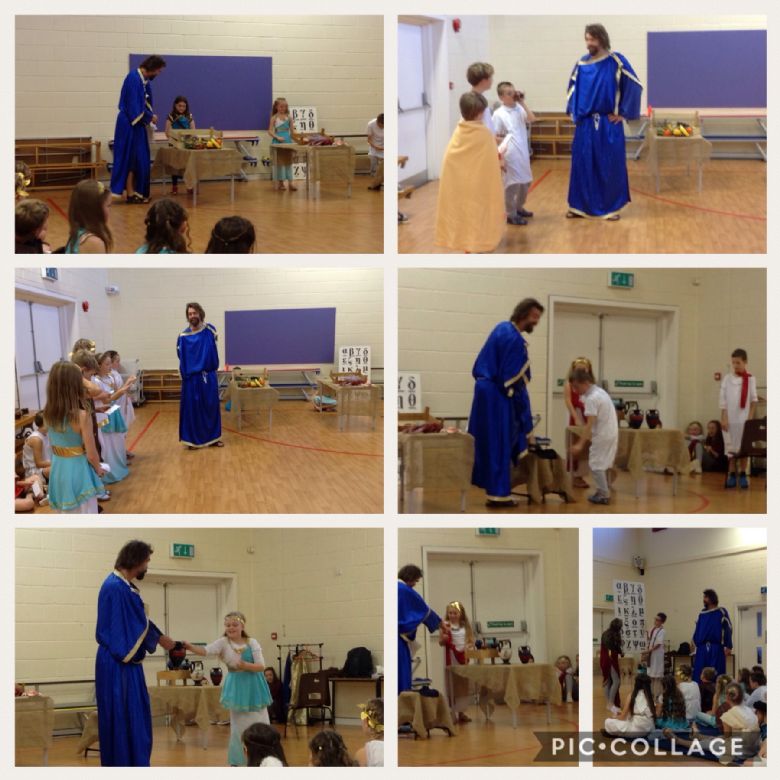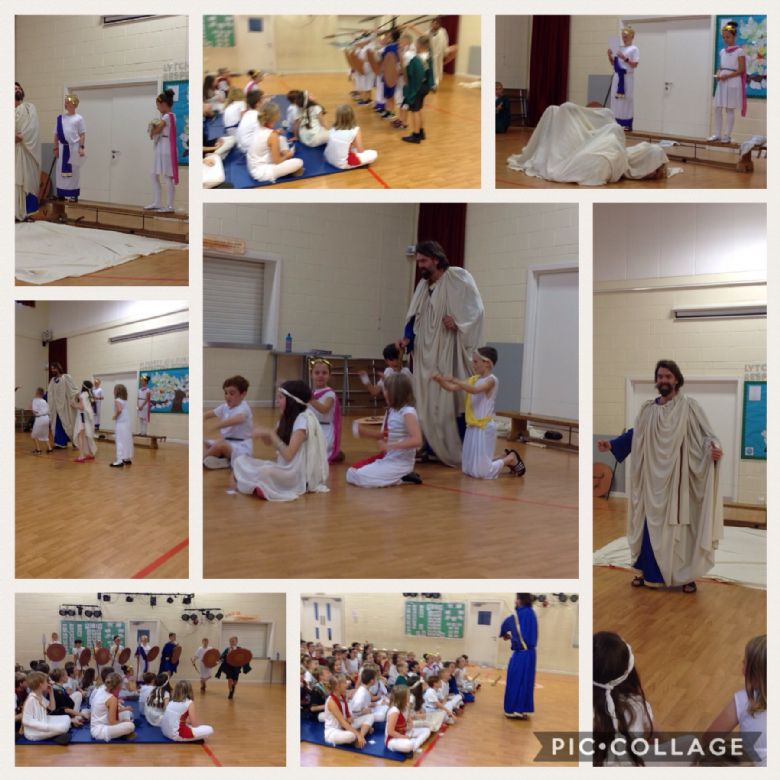 Greek Pots
We have been designing our own Greek pots. We tried to make them look like the actual clay pottery- including Olympic athletes and patterns on them. The pots were used to hold various things, like wine, water and perfume. Which pot do you like best?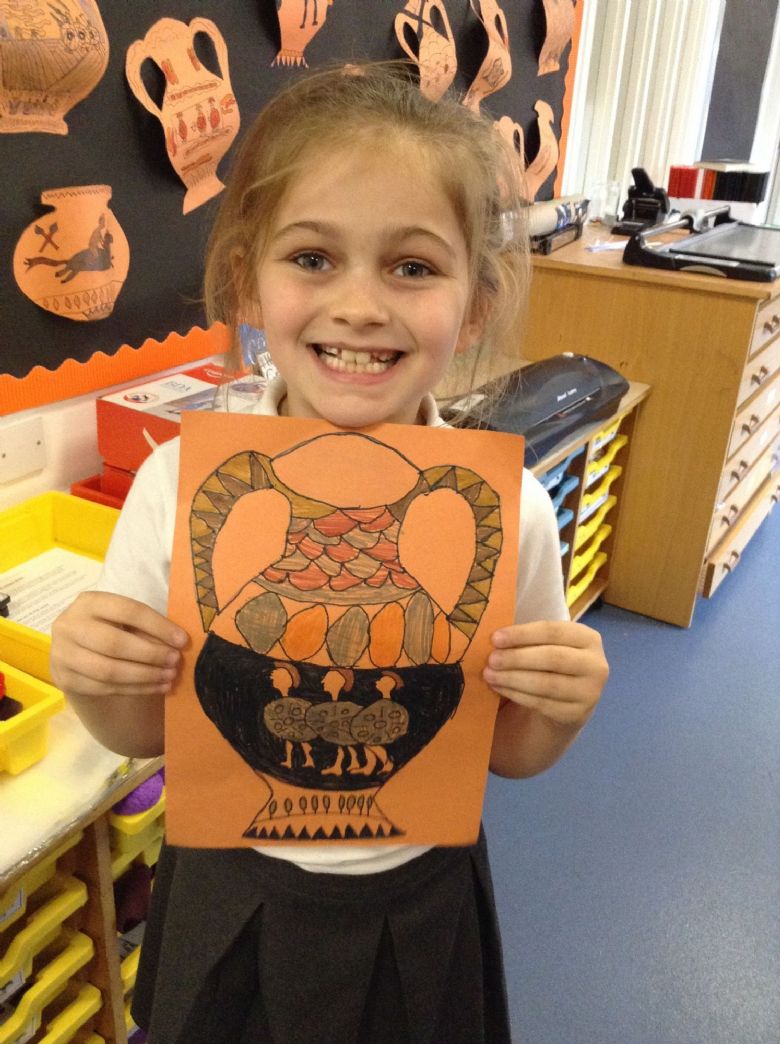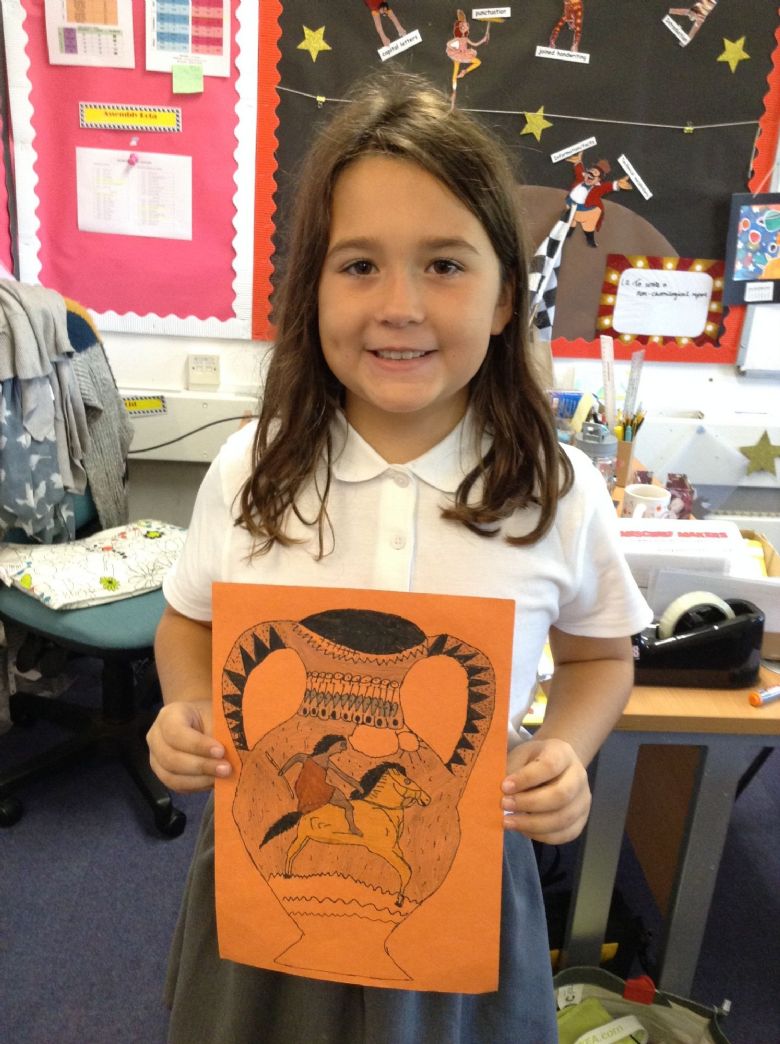 Parents Come Back to School
Our parents came to meet our new teacher and to find out all about Year 5. Mrs Shotliff gave us a challenge to draw a detailed picture of the Chimera from Ancient Greek Mythology. This was the description given:
A fire-breathing beast with a lion's head and body, a serpent for a tail, and a goat's head in the midsection. The chimaera may have represented fiery volcanic mountains where goats and lions dwelt and snakes inundated the foothills. It ravaged Mount Chimaera and was eventually killed by the hero Bellerophon, who shot lead in its mouth. The lead melted in its fiery breath and burnt its insides.
Our parents were very competitive and they all tried their best with their drawing and colouring. We had a vote- where we had to vote for the best pictures of the Chimera. Here are the winning ones.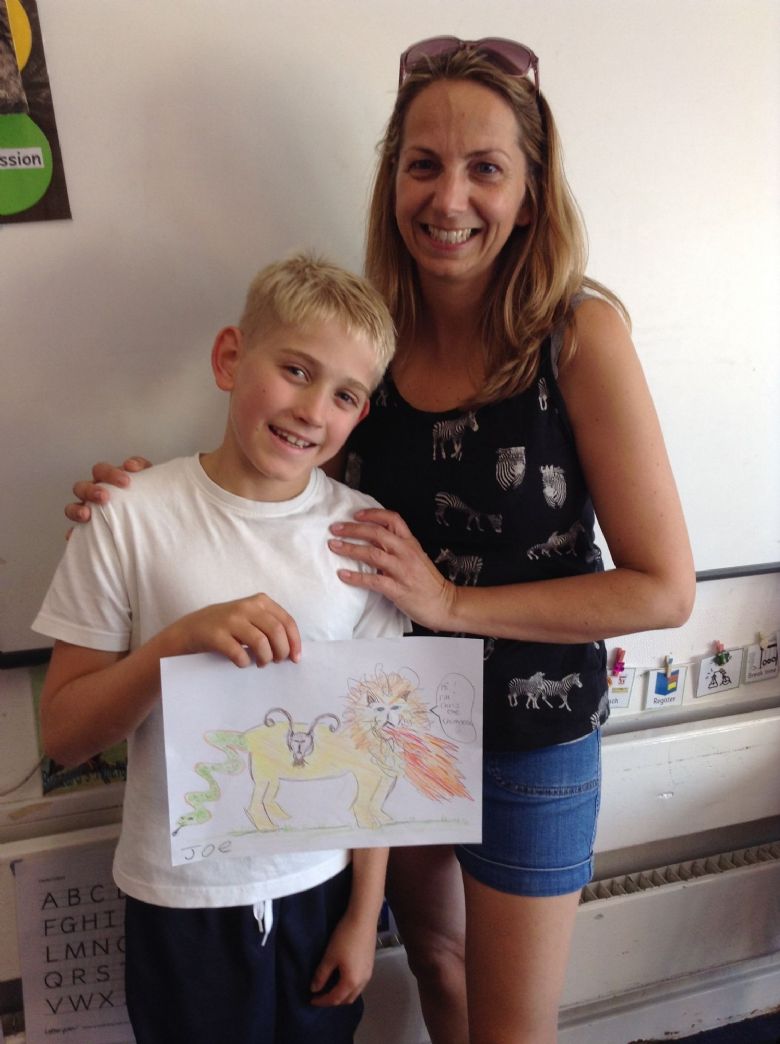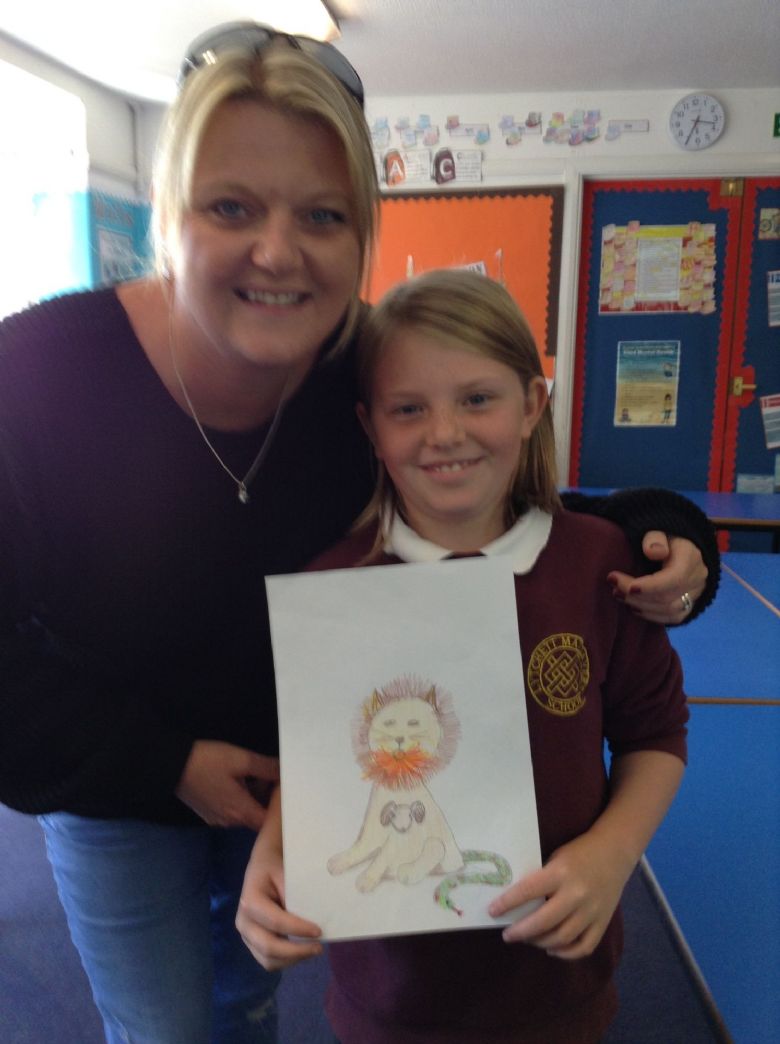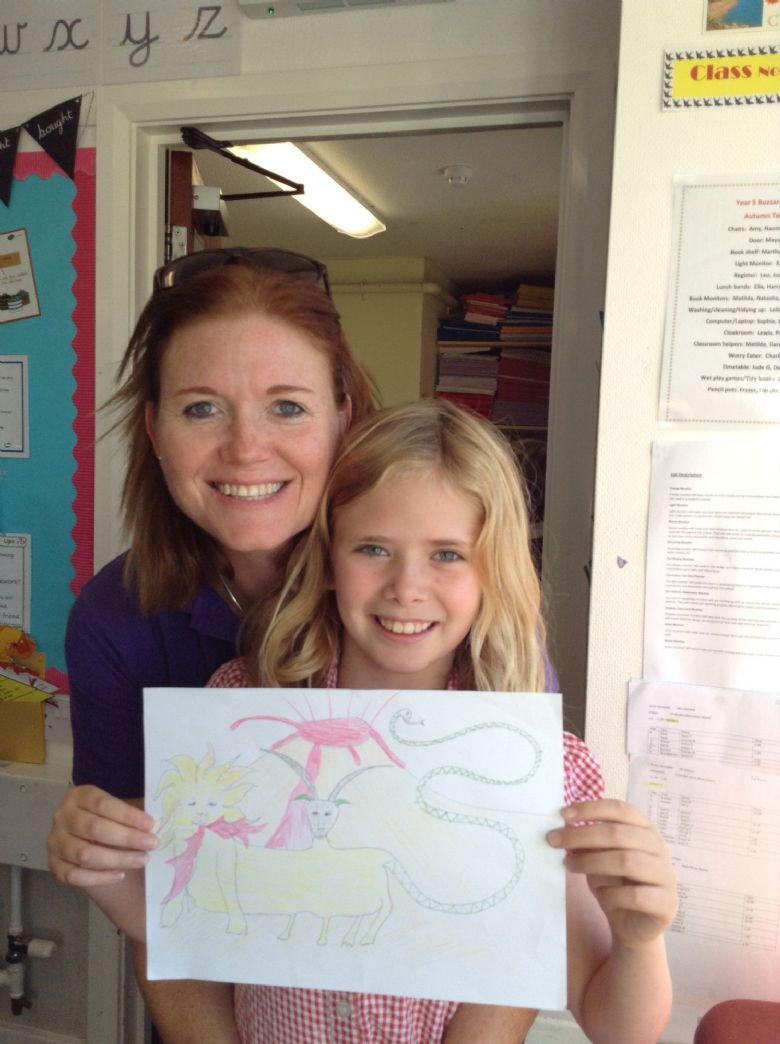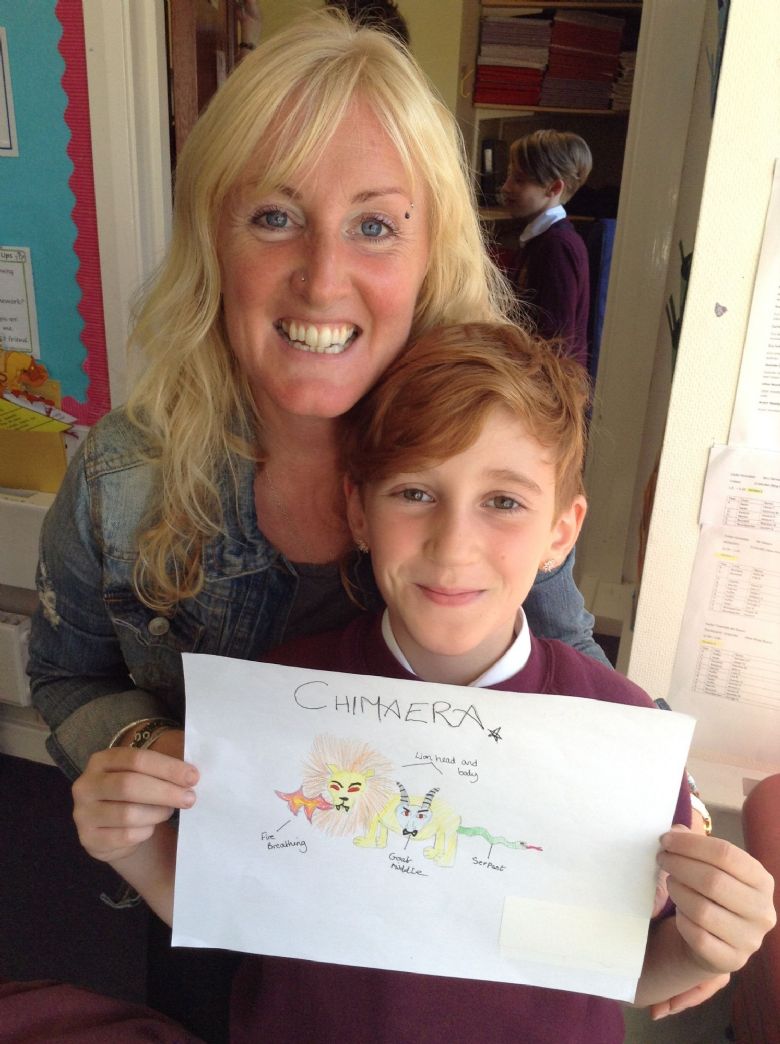 Olympic Games (Part of our Ancient Greece Topic)
We had a debate about whether Olympic games are a positive event, due to their competitive nature. At the end of the debate, despite there being some negative points about the Olympics, we felt that they are a positive event, and deserve to be celebrated worldwide.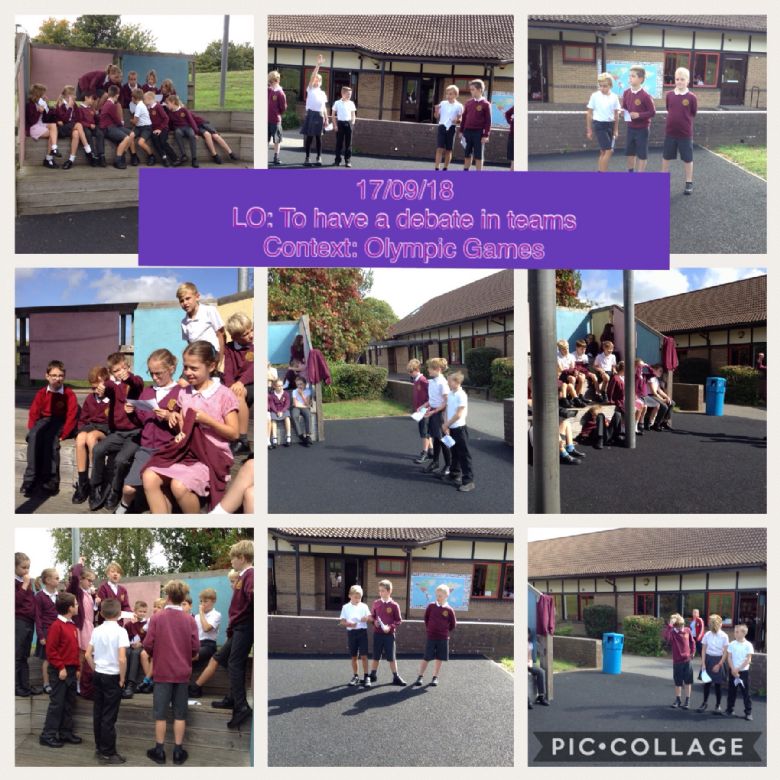 RE-Harvest
We went to harvest the apples from the apple orchard, and we discussed the importance of harvest.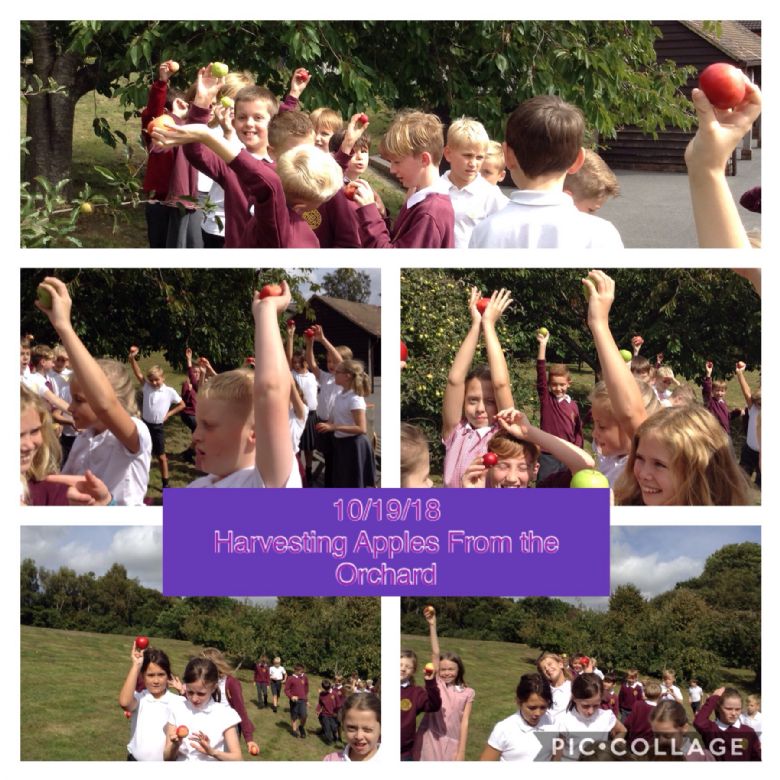 Welcome To Buzzard Class
We hope you all had a lovely Summer! We want to warmly welcome you to Buzzard Class! We hope that you will all have a fantastic year with us.