Dragonfly - YEAR 1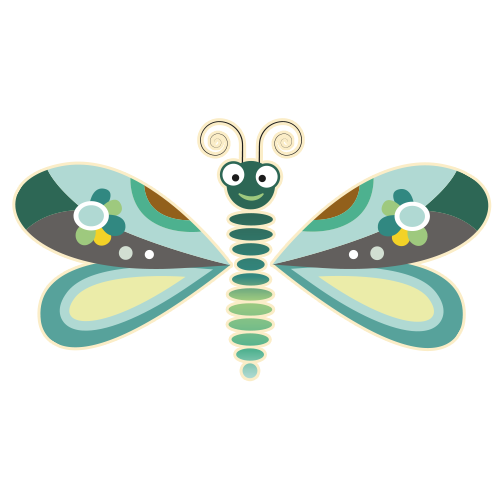 Welcome to Dragonfly Class!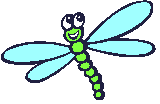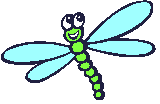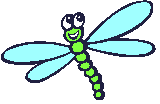 May update
To finish our fantastic topic on India, we were very lucky to have a group of students in from Canford School who ran a range of activities for the children. The students from Canford School have been selected to take part in a school exchange to India in July and they offered to come to school and teach us all about Indian ways of life through some fun activities. Our children thoroughly enjoyed the afternoon - here are some pictures of the children enjoying themselves!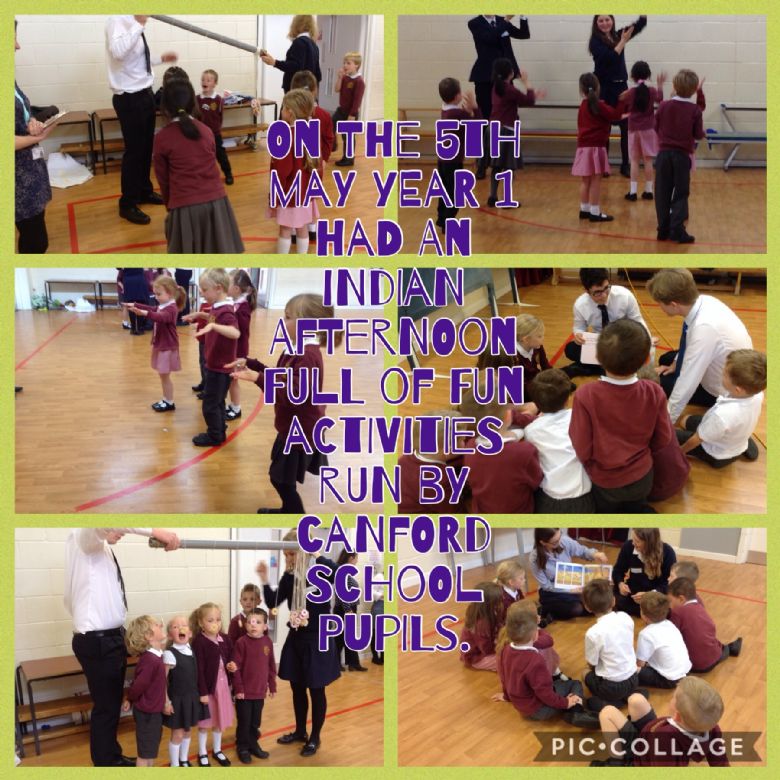 March Update!
We have been so busy in Year 1. Last Thursday it was World Book Day, where we all chose a character to dress up as, there were some fantastic outfits and a lot of effort had clearly been made. We spent the day sharing our favourite books and talking about the characters, we even took a trip to the local library where we played a game and looked at the range of books they had. Take a look at our fabulous costumes! :)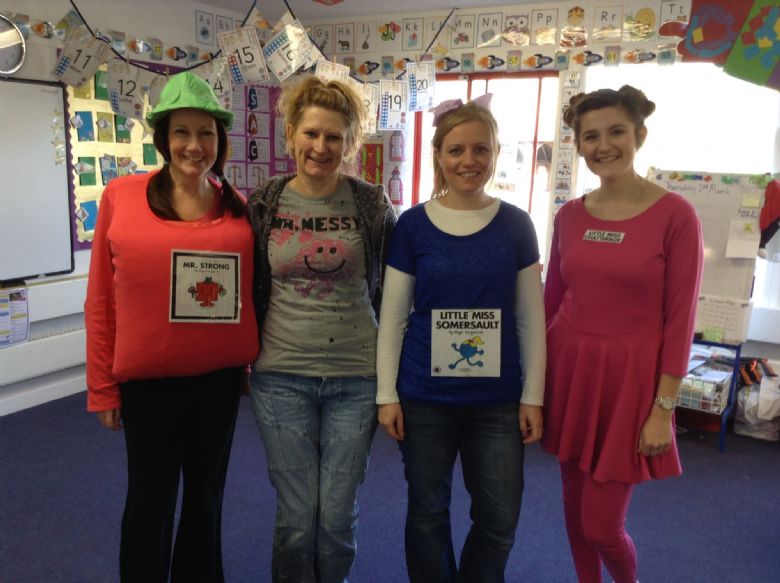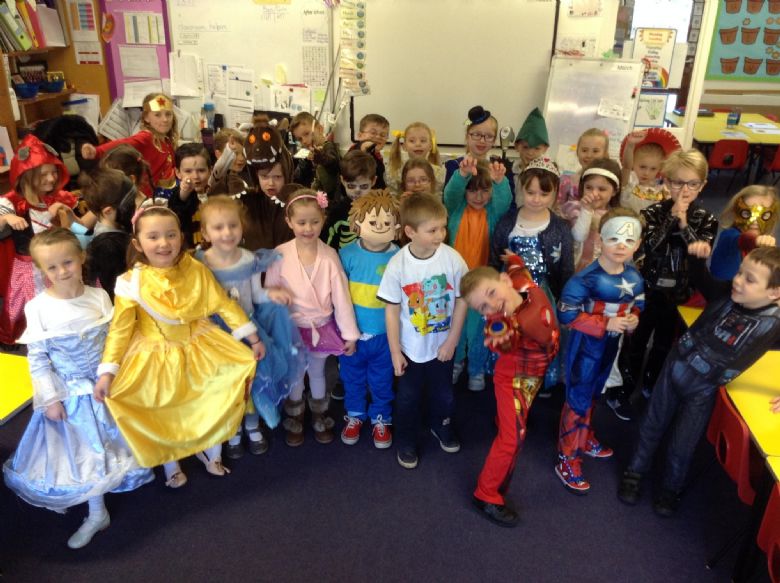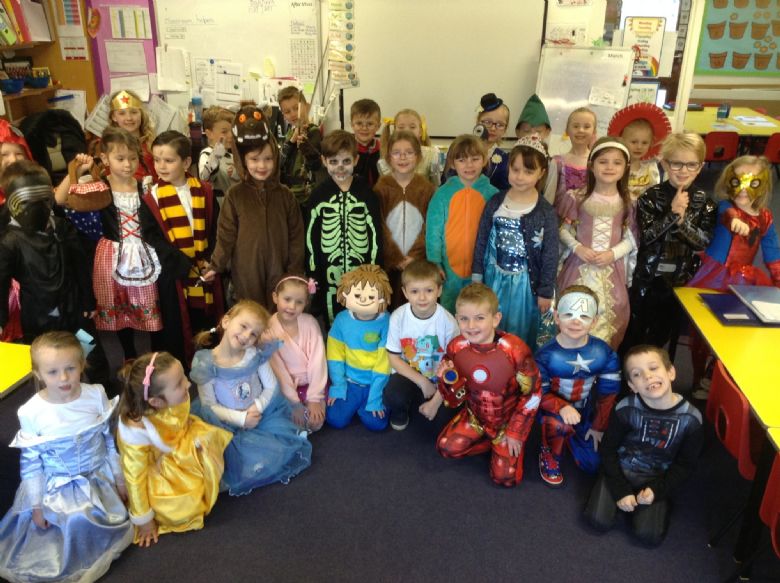 It was World Maths Day today - Friday 10th March and we spent the day playing a range of fun Maths games based around the 4 operations +, -, multiplication and division. The children worked in teams and scored up points to put in their couldron to make a Maths potion. We had a very busy but fun day, here are some of the pictures.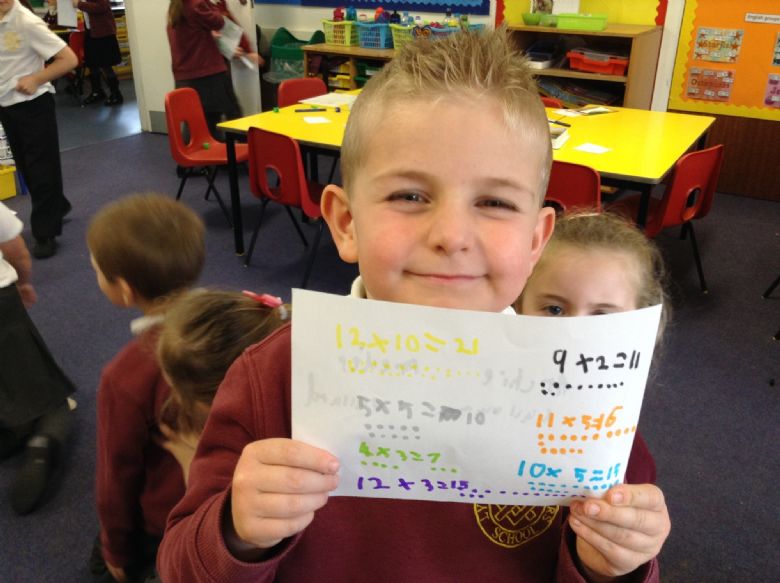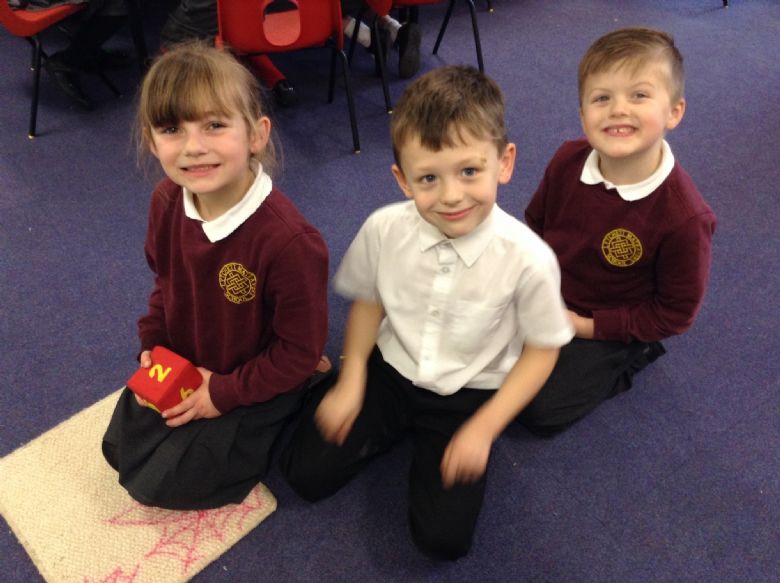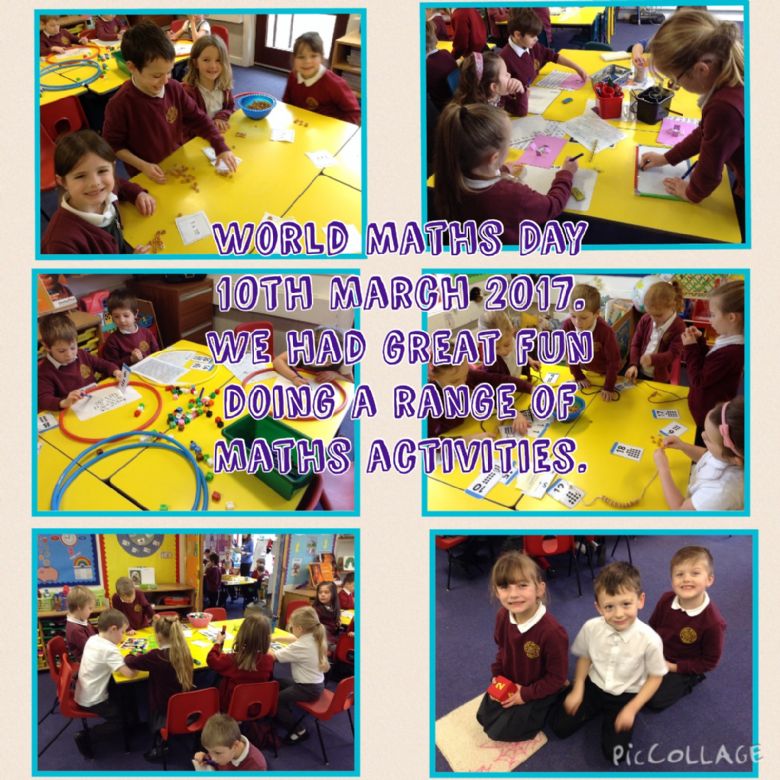 It is currently Fair Trade Fortnight where we have been discussing what 'fair trade' means for people around the globe. We have also linked this work with our school ethos on Rights Respecting and how important it is for people to have the right to a fair deal. The children designed a poster to identify some of the foods we could buy that are fair trade, here is a picture of some they designed.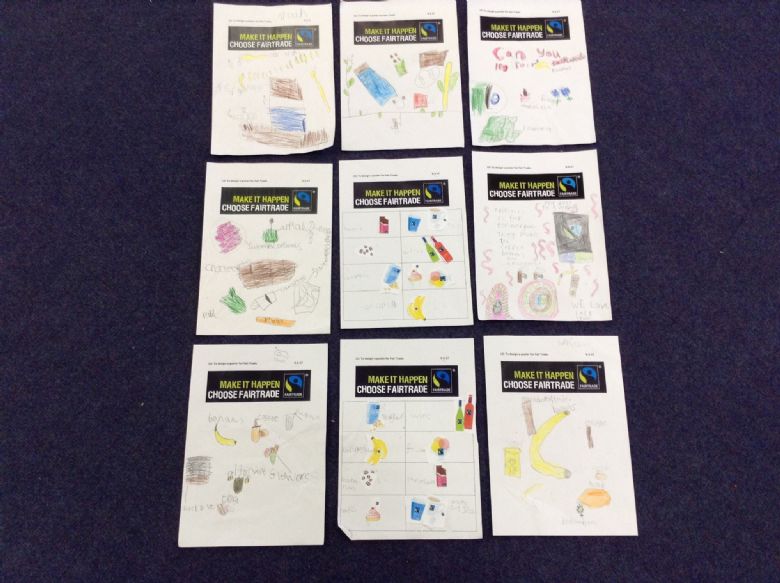 Spring term - February Update
This term our topic is Toys from the Past and Present. We were lucky enough to have Gillian in from Scaplin's Toy Museum last week. She was dressed as a Victorian lady and brought the children a range of toys from Victorian times to play with. The children thoroughly enjoyed the afternoon and learnt a lot about toys from the past, what they were made from and how they were used.
Have a look at some of the pictures of the afternoon :)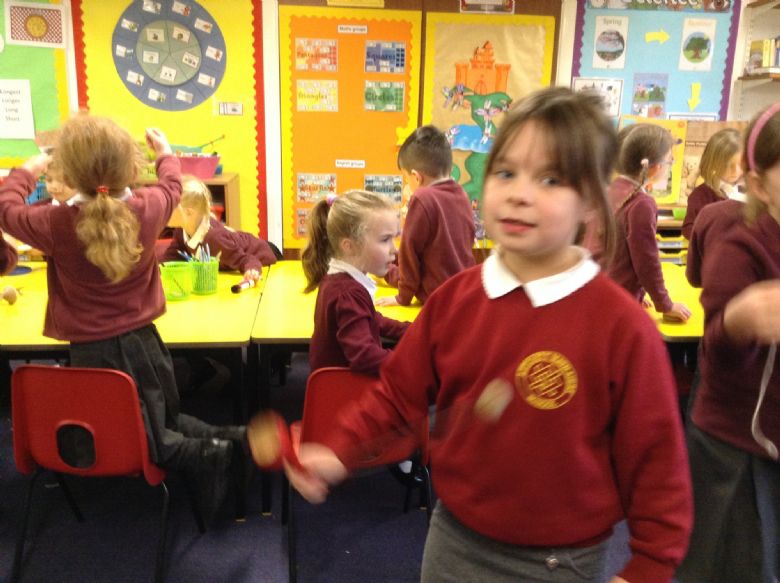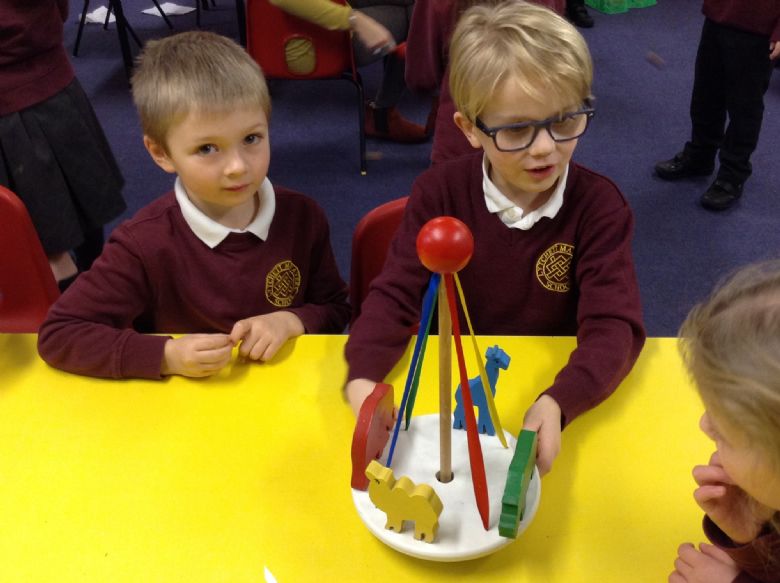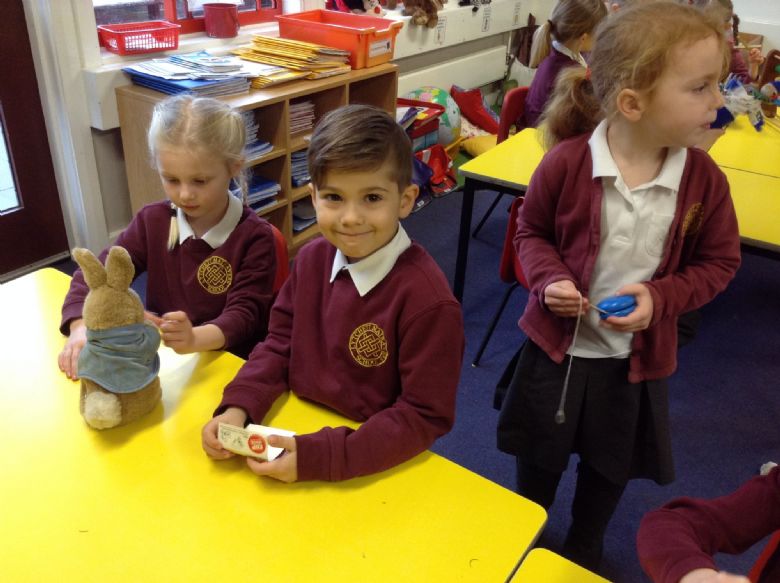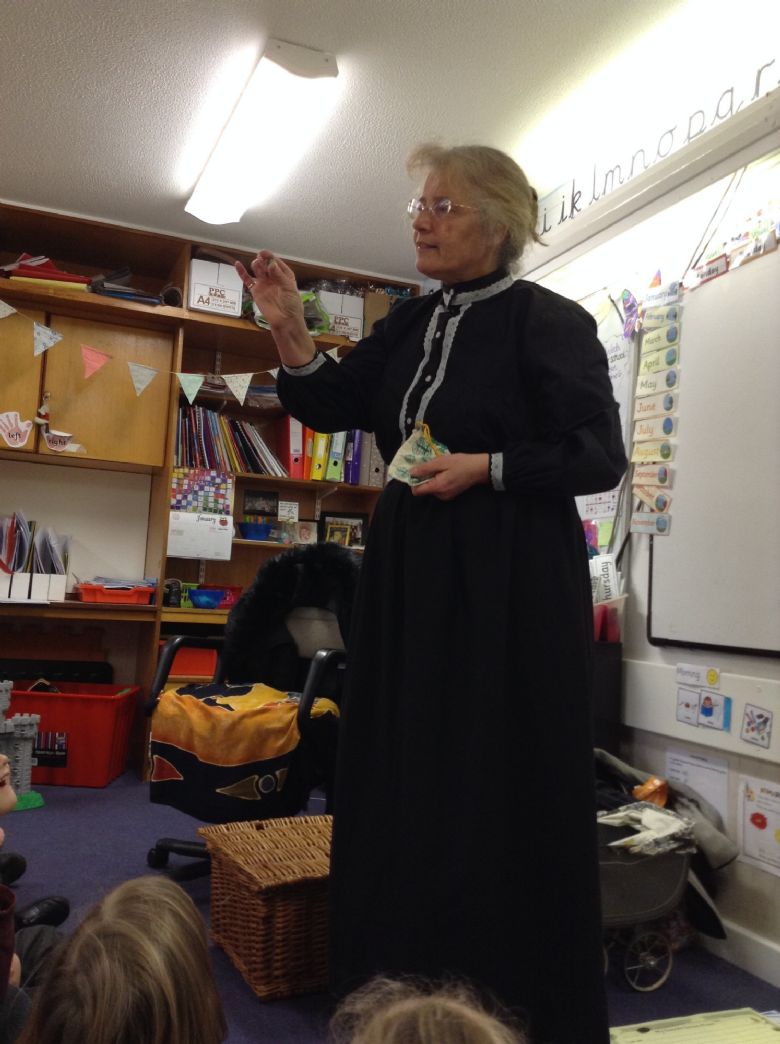 January 2017 - Happy New Year!
This term we will be learning how to multiply and divide numbers in Maths, number skills, counting up and back from 100, adding and subtracting.
In English we are learning how to write fantasy stories, information texts and poetry.
Our topic this term is Toys, we will be looking at toys from the past and present and how they differ.
Another exciting term ahead!
September 2016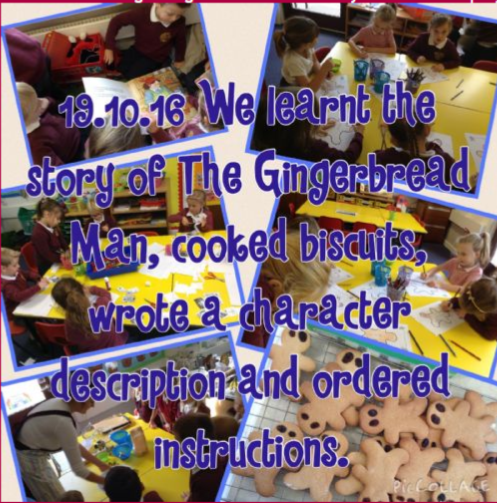 WOW! What a half term. We have been very busy in Dragonfly class learning all about familiar stories such as The Very Hungry Caterpillar, Owl Babies and The Gingerbread Man and we even went on our very own bear hunt. We have had our own 'bake off' versus Butterfly Class where we were learning how to read and write instructions to make a gingerbread man (and we won!).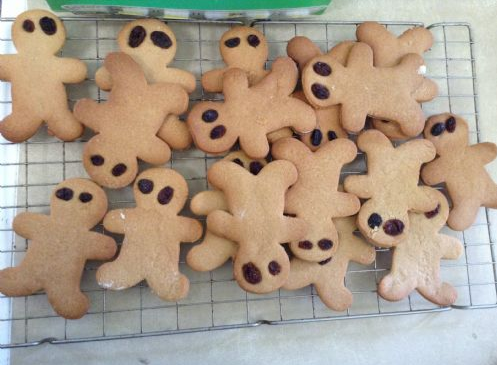 We learnt all about Bob Marley for Black History Month and even made some microphones along with his biography!
We did a measuring investigation, explored 2D and 3D shapes and we have been learning how to use a number line to complete addition and subtraction number sentences.

What a busy term we've had! This half term, we will be preparing for our Christmas Nativity play... so watch this space for letters regarding this and what role your child will play.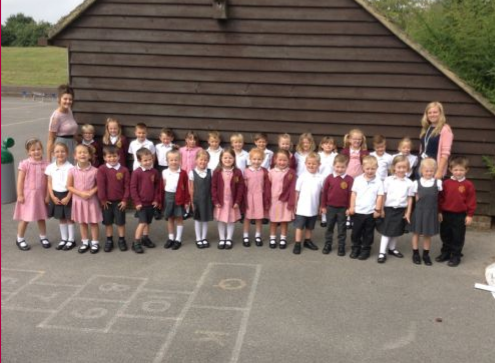 In PE we have been learning throwing and catching skills in order to use this skill within different games. PE Days:
Monday - Outdoor PE, normal kits and trainers must be worn.
Friday - Indoor, normal kits with plimsolls.
BUG CLUB and MATHLETICS HOME LEARNING

This year we are very lucky to be able to offer Year 1 children the following home learning opportunities;
These are on-line resources which follow the National Curriculum. You will find your child's log-in details and password for Bug Club and Mathletics in the front cover of your child's Reading Record. These will enable your children to access these facilities at home and for you and your child to increase their learning in a very fun way.

Mathletics and Bug Club are also implemented into our Phonics/Maths/ICT and English lessons and so your child will always have access to these resources.

Many thanks for your continued support.
Year 1 Team
Meet the Team! We're looking forward to an exciting year! :)