Honeybee - RECEPTION
Welcome to Honeybee Class Page!
Dress as a Celebrity Day!
We had lots of fun dressing up as a celebrity for the day on Friday 7th April in order to raise money for Marie Curie and Cystic Fibrosis Trust! Thank you so much to all parents for taking the time to put together an outfit!!
We looked fantastic!!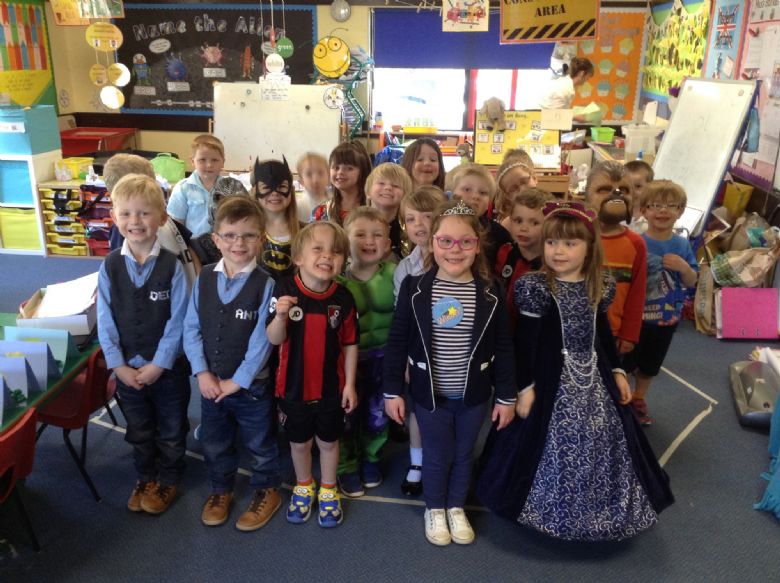 Our First School Disco
On Thursday 6th April lots of us went to our first LMPS disco!! We had so much fun putting on our party clothes, dancing and singing along to the music!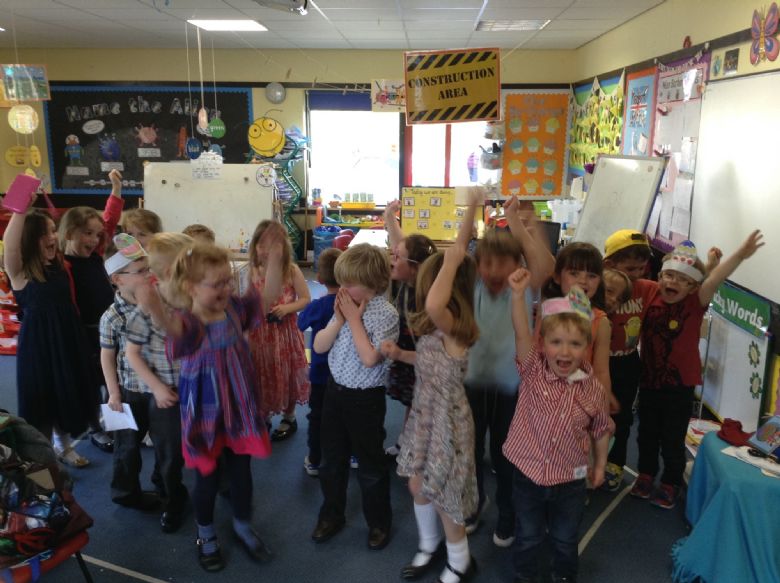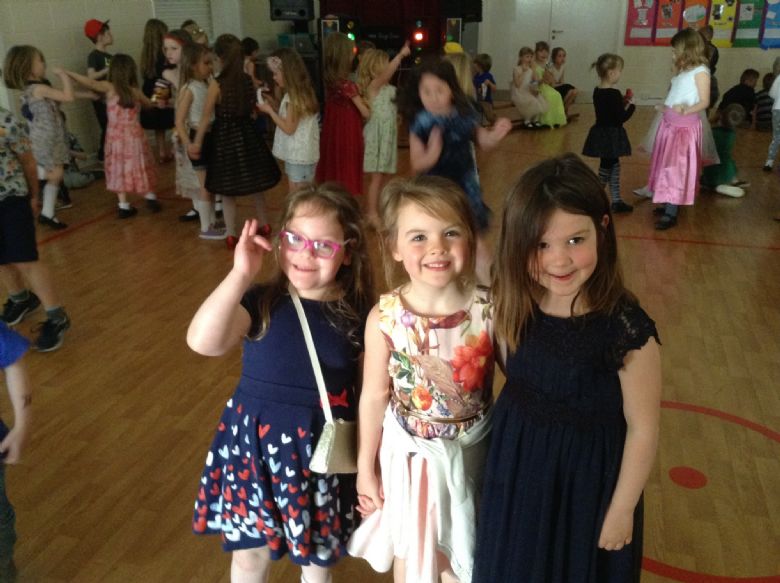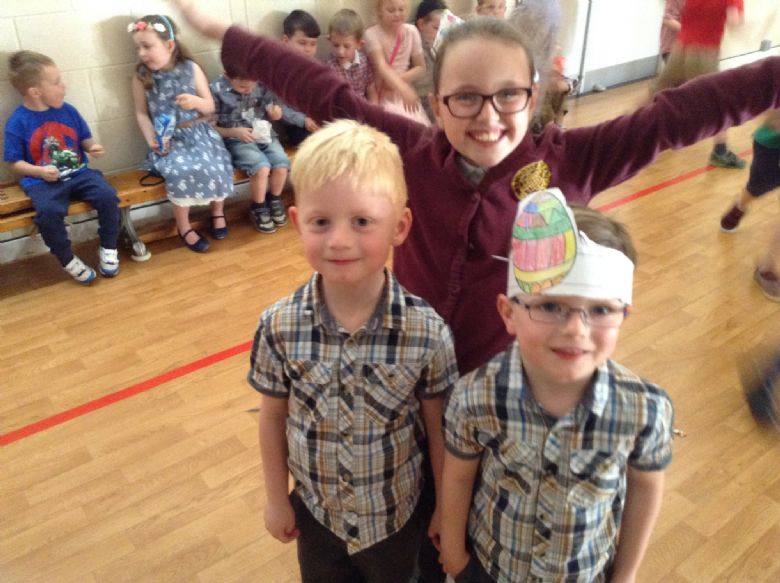 Outdoor Learning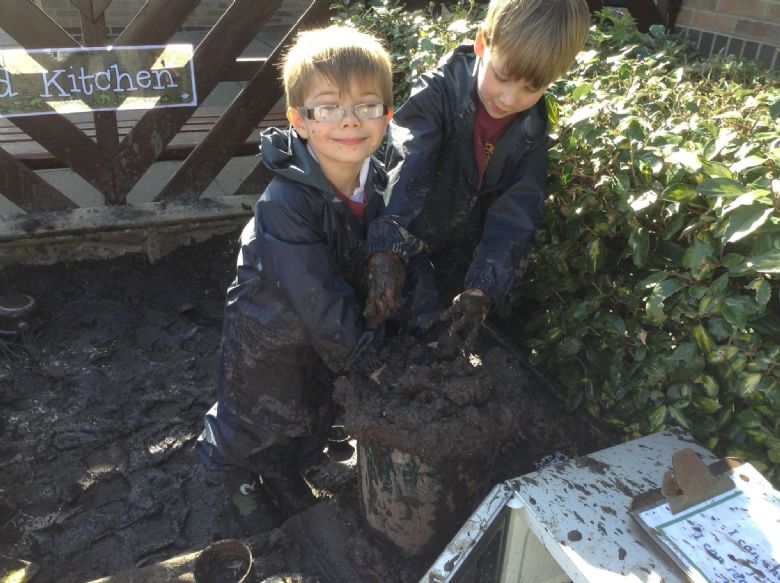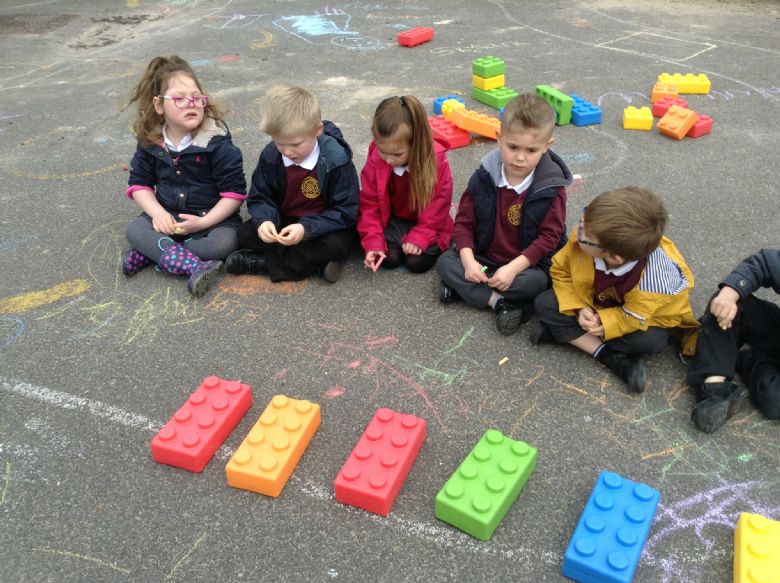 Red Nose Day - Friday 24th March
Today we wore our red noses to school to support Comic Relief! We found out why we actually buy red noses and where the money goes to from buying them. We all realised how lucky we are to have enough money to even buy a red nose compared with other people less fortunate than us.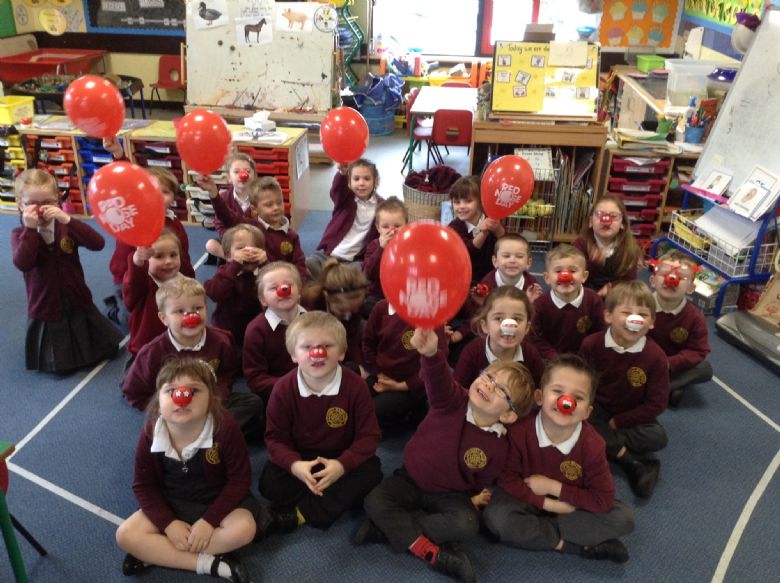 Fairtrade Fortnight
As part of Fairtrade Fortnight we learnt about what Fairtrade actually means and why it is important that we try to buy things that have the Fairtrade symbol on - ensuring the farmers who help produce the products recieve a fair wage. We spent a day making badges, playing in a Fairtrade shop and making chocolate crispie cakes using Fairtrade chocolate.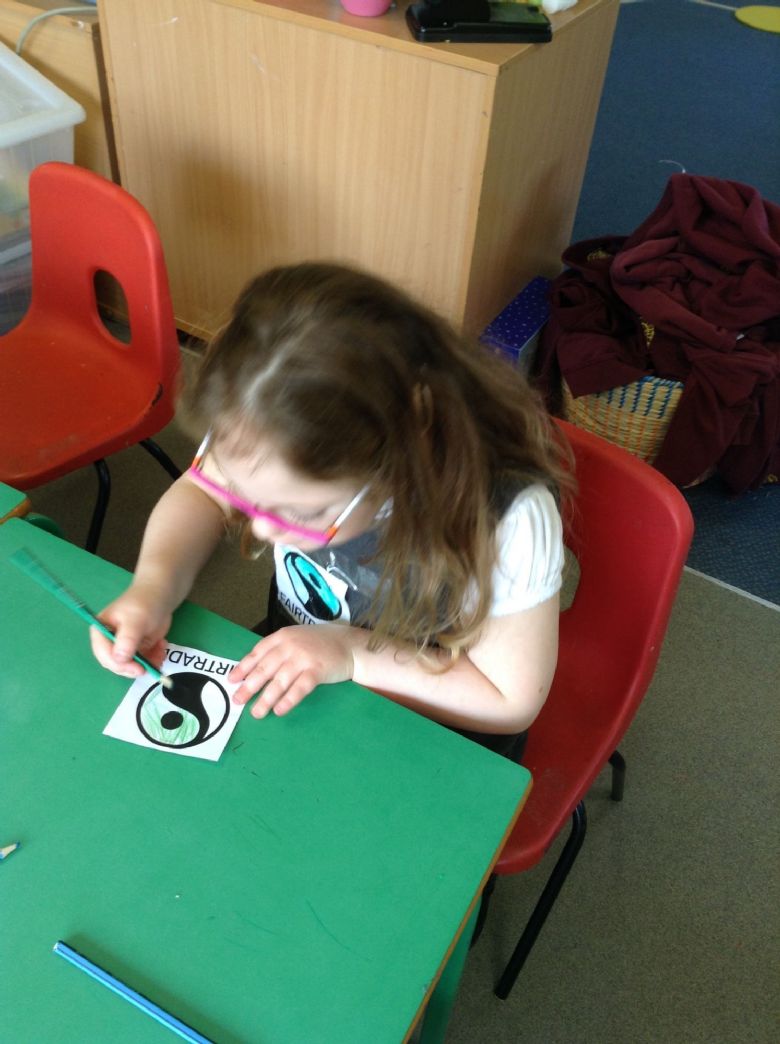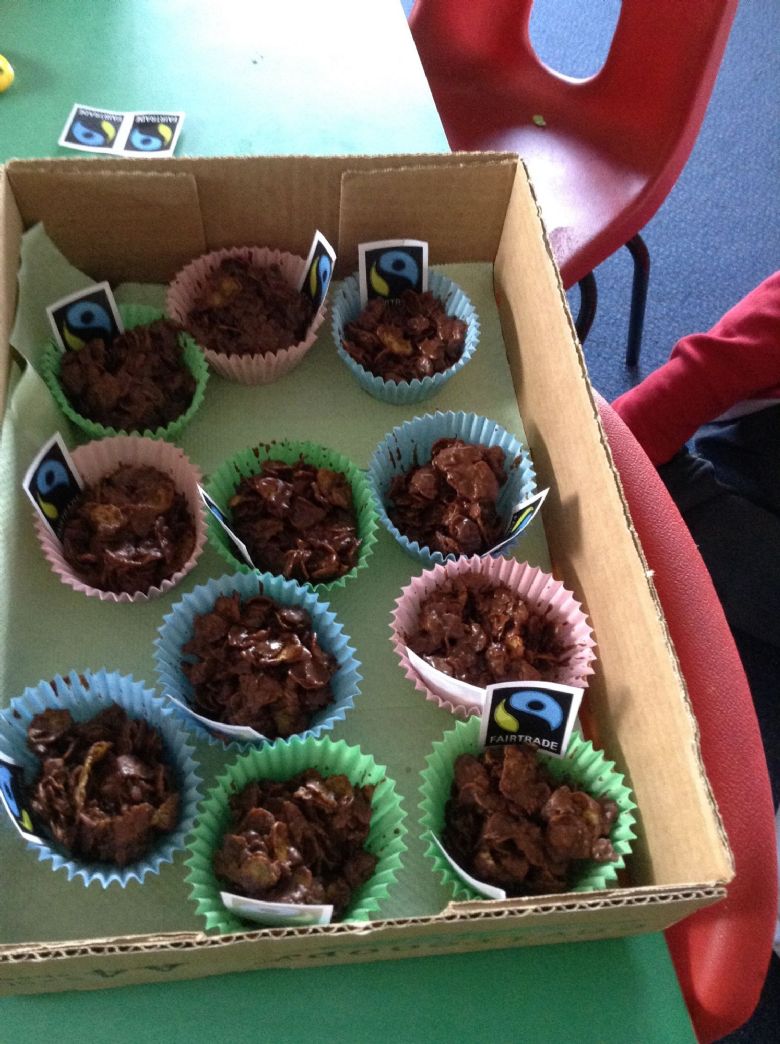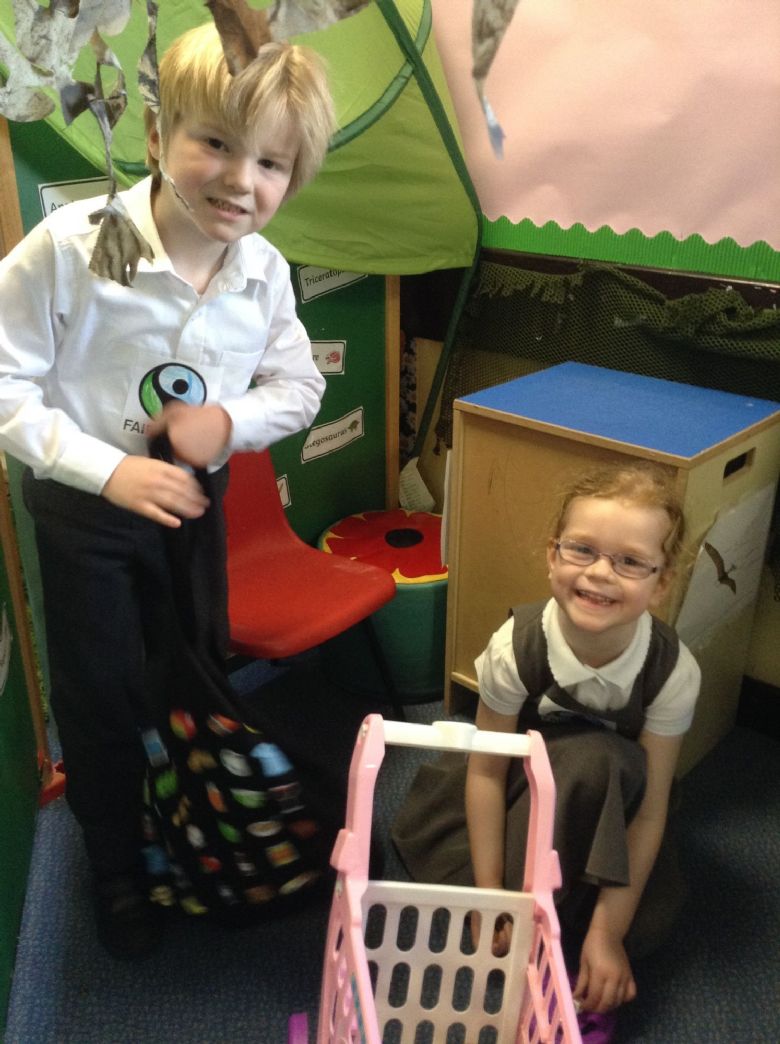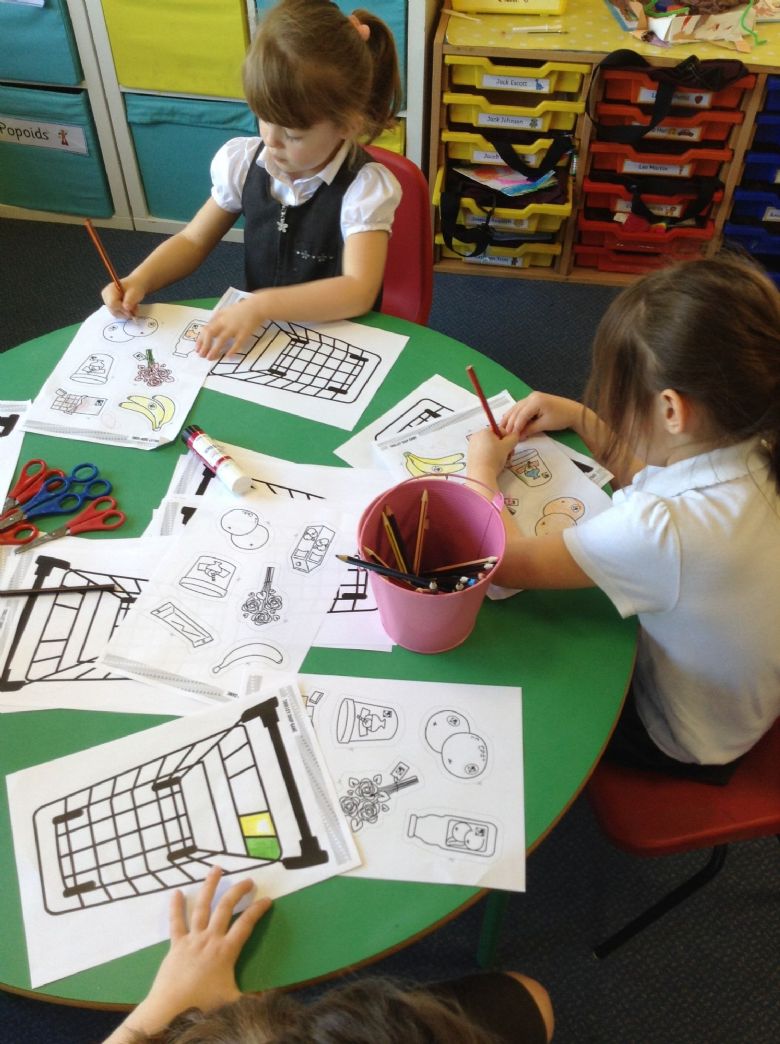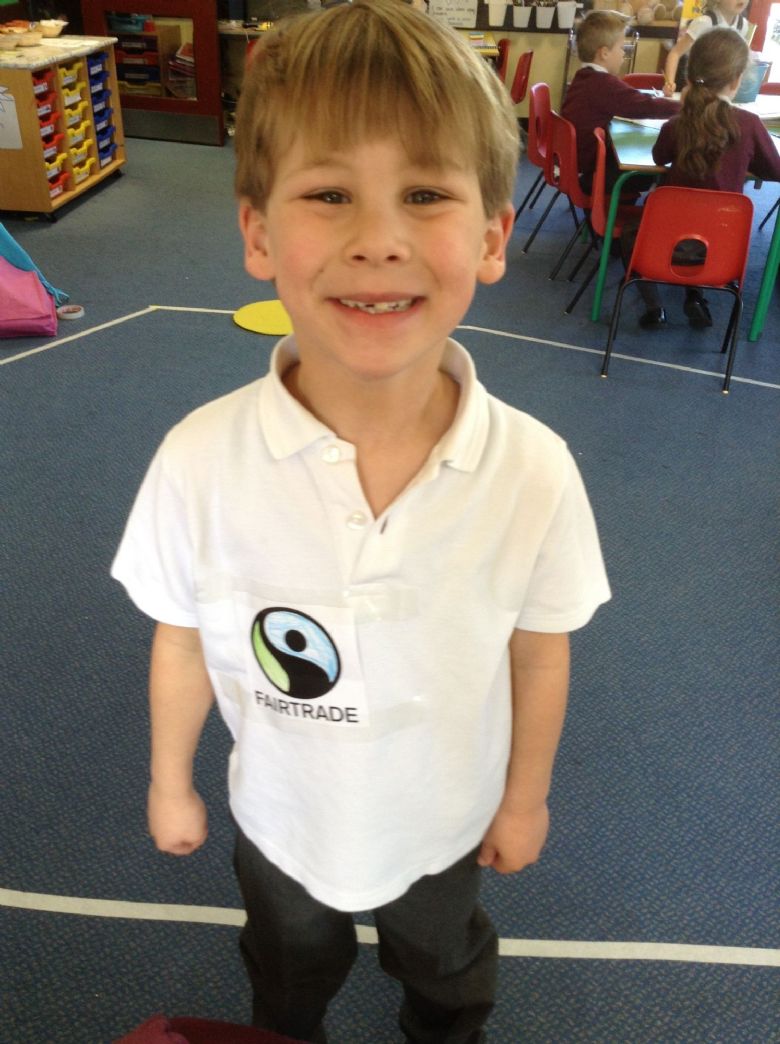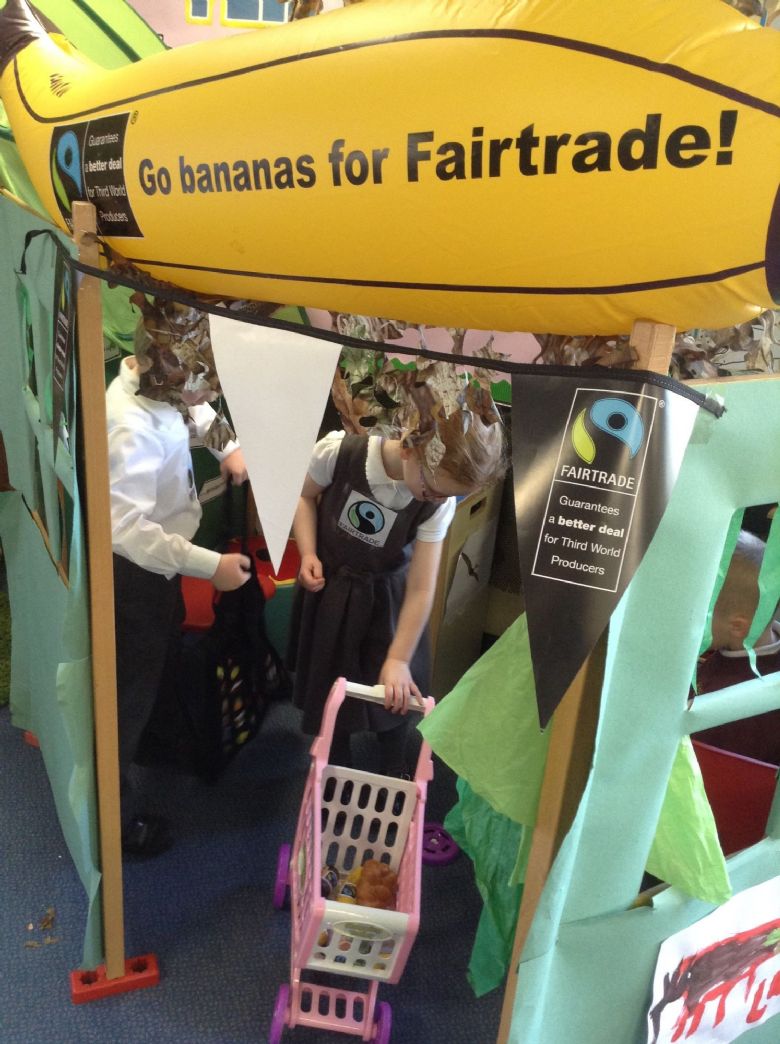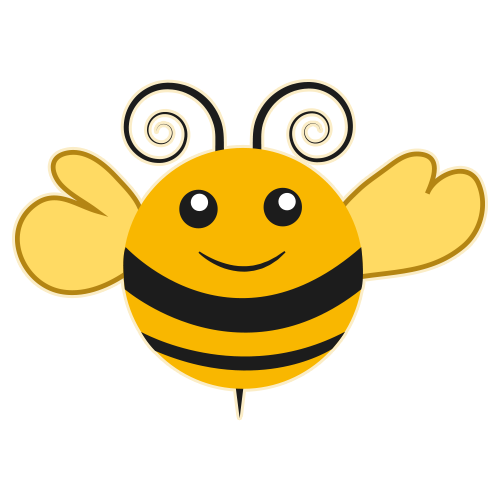 Spring Term!
Thank you to all Parents and Carers for your support over the last term. The children have already learnt so much and are very eager to learn more and more each day. This term our topic is Animals - we will be learning about many types of animal from household pets to dinosaurs!
We have also been busy re-designing the Outdoor Play Area in order to further stimulate the children's learning and provide them with an engaging learning environment!
E-Safety Talk - February 2017
We had a visit from Dorset Police to tell us all about how to keep safe when playing on our laptops, ipads and tablets. We learnt a new moto when using this type of equiptment called Zip it, Block it, Flag it! We all enjoy playing on our games online but now we realise how important it is to keep safe whilst doing so!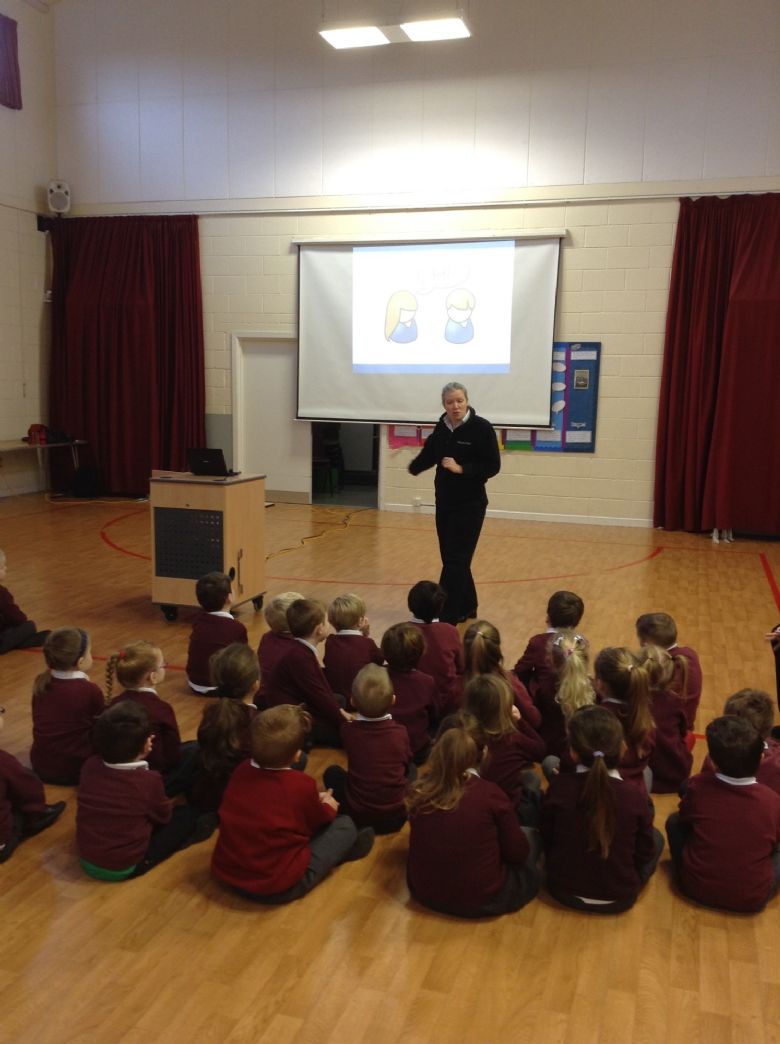 Children in Need 2016 - Friday 18th November
Today we dressed up in spots to raise money for Children in Need. We talked about how some children in the world are not as lucky as we are and learnt how important it is to help others!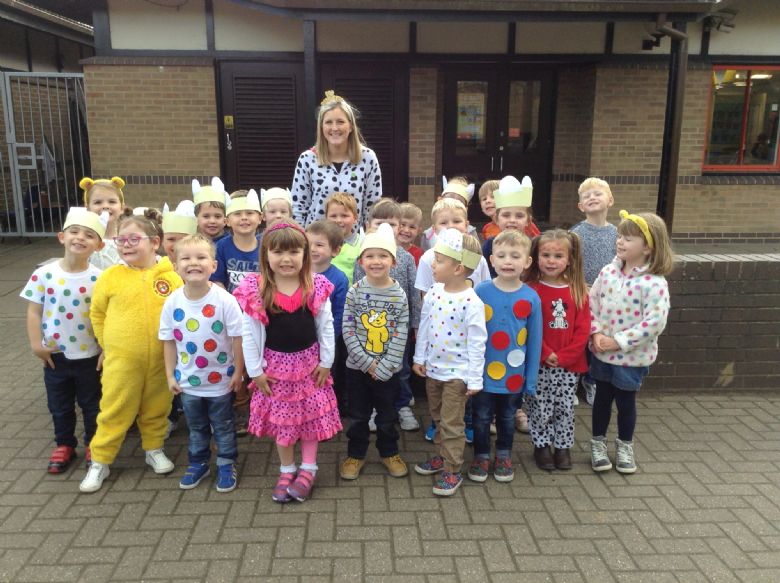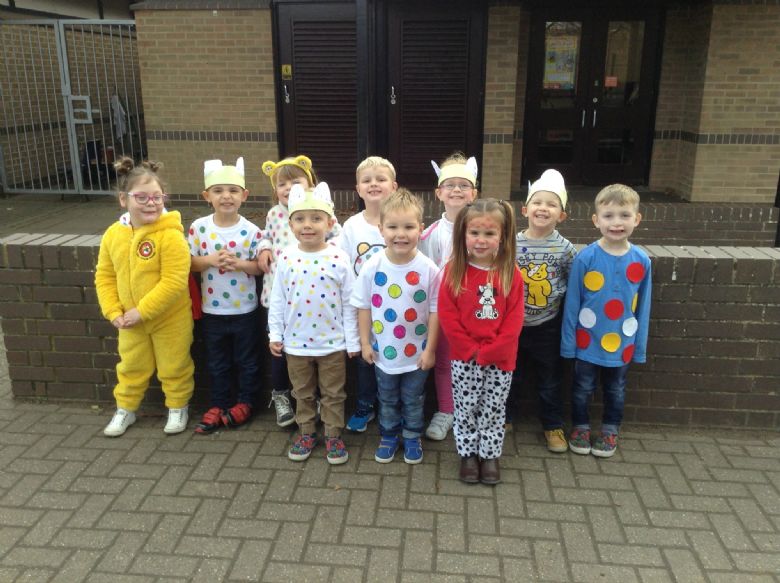 Our Autumn Walk - Friday 14th October
Today we put on our wellies and coats and went for a walk around the school grounds to spot signs of Autumn! We found lots of exciting things!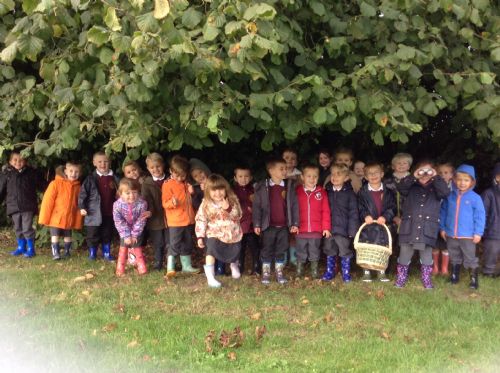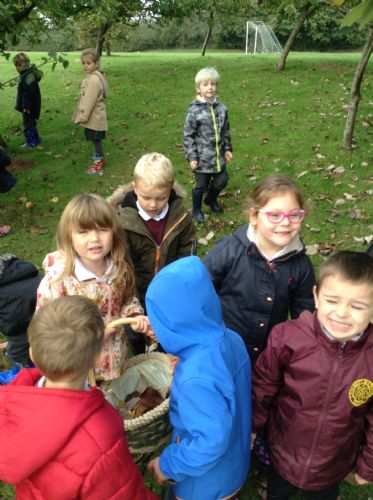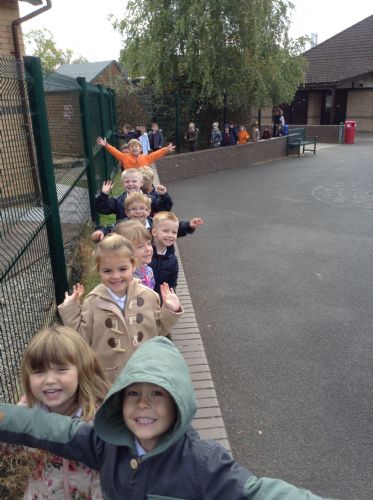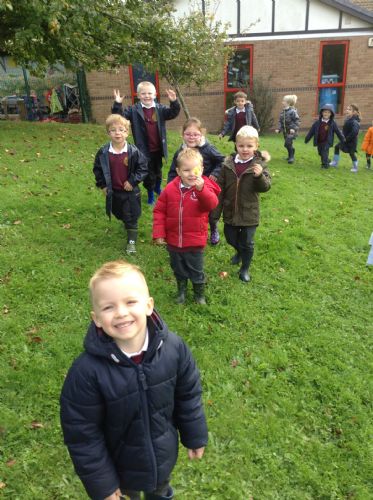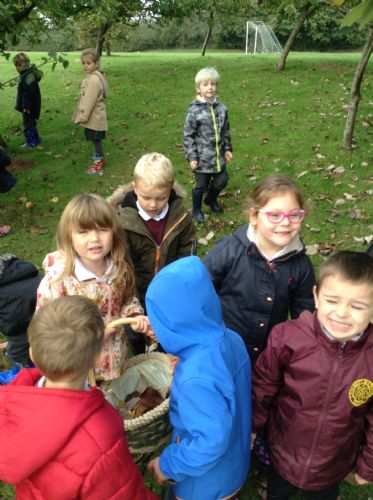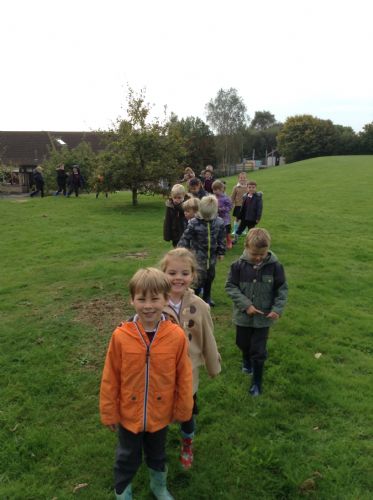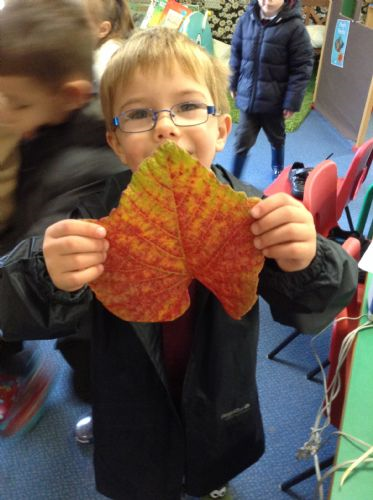 We even found a rabbit hole...but we couldn't spot any furry friends.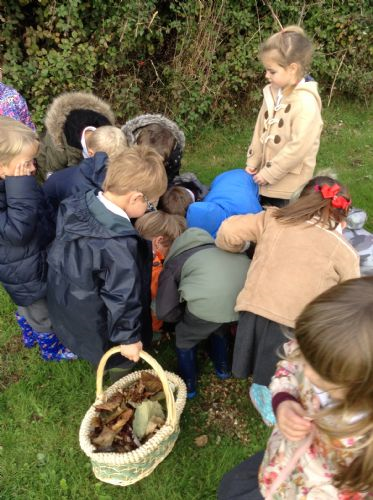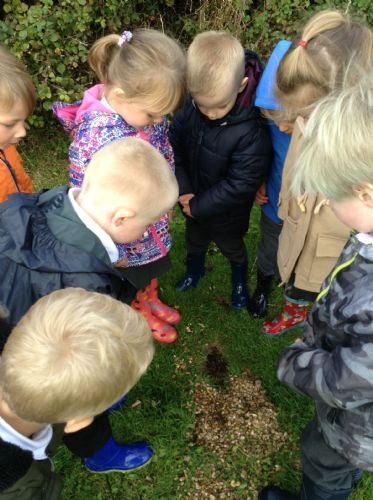 Our First Week at Big School!
What a fantastic first week we have all had at big school! We have all settled in really well and have been very busy making friends with one another. We are looking forward to staying and eating lunch together next week!

Miss Barker and Mrs Davis are very proud of you all for being such superstars this week, well done!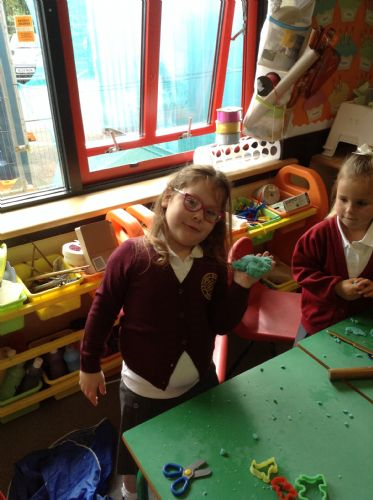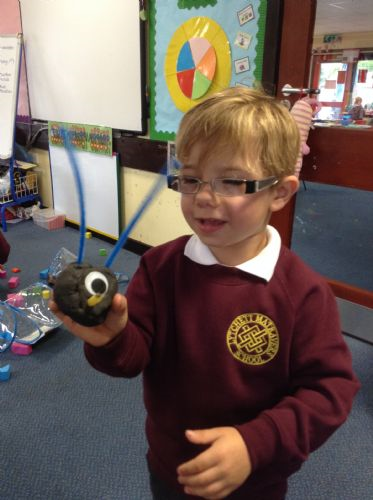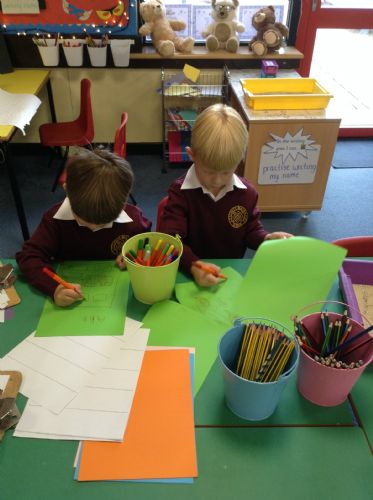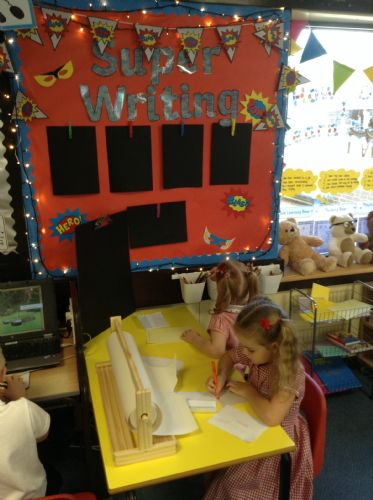 Meet The Team