Kestrel​ - YEAR 6
Welcome to Kestrel 2016-2017 - it's going to be a great year!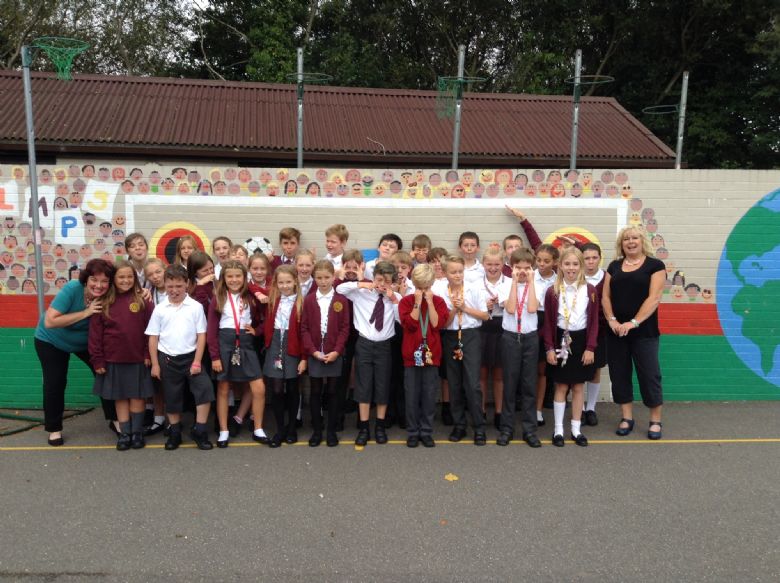 PGL Information Meeting
Thank you so much to everyone who braved the heat and joined me at the PGL meeting after school today. Please find attached to the bottom of this page a copy of the PowerPoint used (with added notes) and copies of the PGL and LMPS kit lists for your reference.
Any questions about PGL please feel free to contact us in the usual ways.
KS2 SATs Skills Buster - Maths via YouTube!
Below is the weblink for the KS2 SATs buster revision tool we discussed earlier today:
See the 'KS2 Ultimate 3 in 1 Organiser 2017 Maths SATs' document at the bottom of this page
OR
http://www.sandfordprimary.dorset.sch.uk/wp-content/uploads/2015/08/KS2-Ultimate-3-in-1-Organiser-2017-Maths-SATs.pdf
Enjoy a safe and (hopefully) sunny Easter break.
SATs Information Meeting
Thank you to everyone who was able to come along to our SATs information meeting earlier this week and thank you for your ongoing support at this important time.
For your reference, please find a copy of the presentation discussed during the meeting (located at the bottom of this page).
World Maths Day - 10th March 2017!
Year 6 joined with the whole school as we celebrated world maths day; we went off timetable and spent an entire day engaged in maths activities. Y6 started the morning going shopping - we had five shops set up in the classroom from a dinosaur shop to a toy shop all run and managed by the children. Other children were then given money to go shopping. Addition, subtraction and place value were all being used as children had to add up purchases, subtract change and then work out any discounts or special offers. Shopkeepers and shoppers swapped roles so everyone had a chance to try both sides of the till. After break, Y6 moved into using mutliplication and division as they solved a 'Bake Off' challenge. The children then use their maths skills in a 'real life' activity as they worked out the ratio and proportion of a recipe for Fairtrade crispy cakes. In the afternoon, Y6 completed a 'Sweetie' Challenge - using midget gems to explore the relationships between fractions, decimals and percentages. The whole day proved that maths is great fun - especially when you get to eat your work!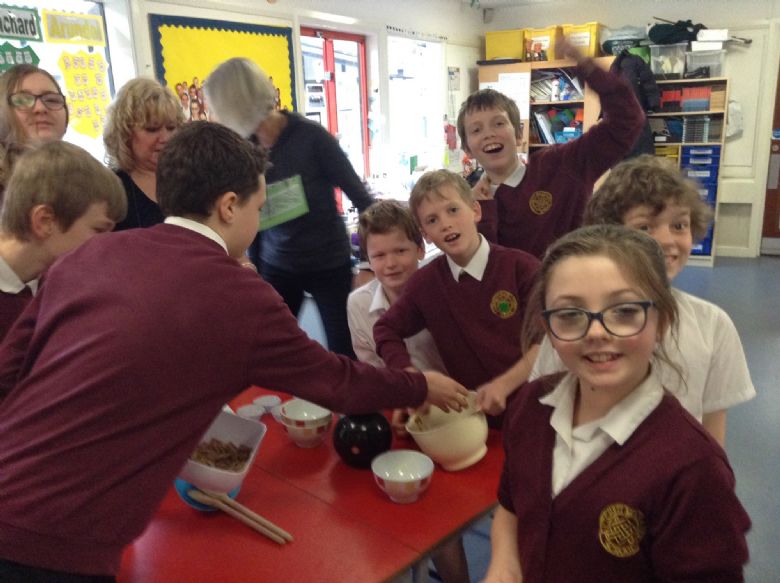 World Book Day 2017!
Wow! Kestrel class amazed and impressed with their incredible variety of costumes for World Book Day. We had Jedi Knights, James Bond, Violet Beauregarde from Charlie and The Chocolate Factory, Death from Terry Pratchett's Discworld, Tracey Beaker, the Queen of Hearts, the Big Bad Wolf, Harry Potter, a monster from Miss Peregrine's Peculiar Children: a fantastic display of memorable characters from a vast array of books! Enjoy our photos!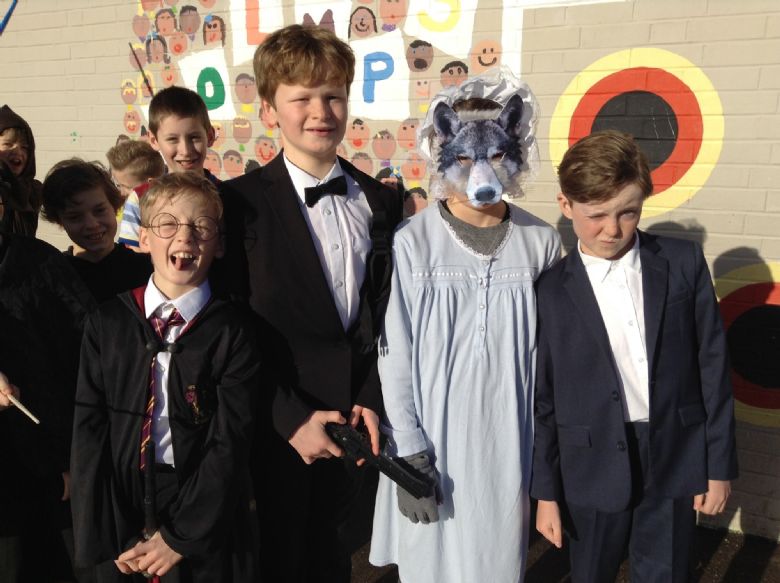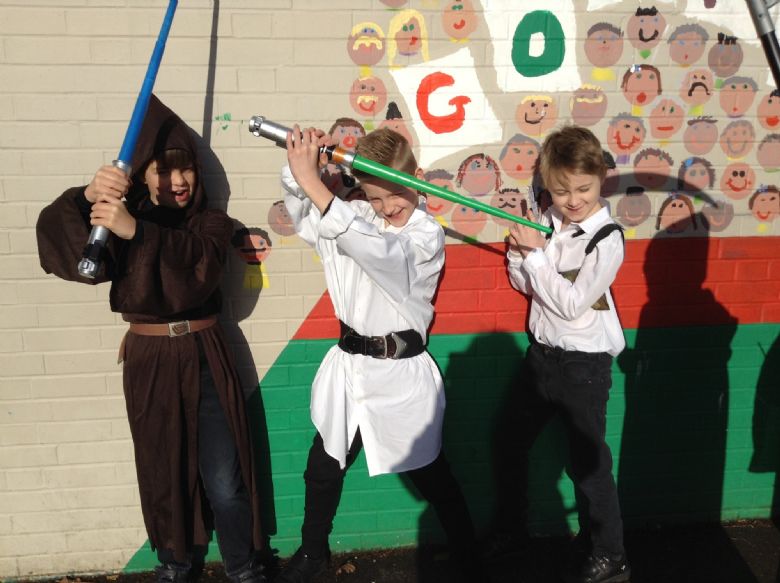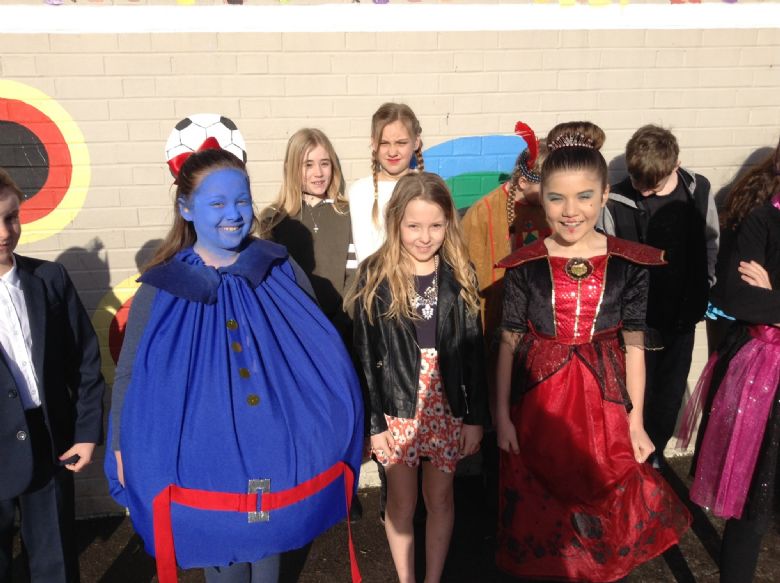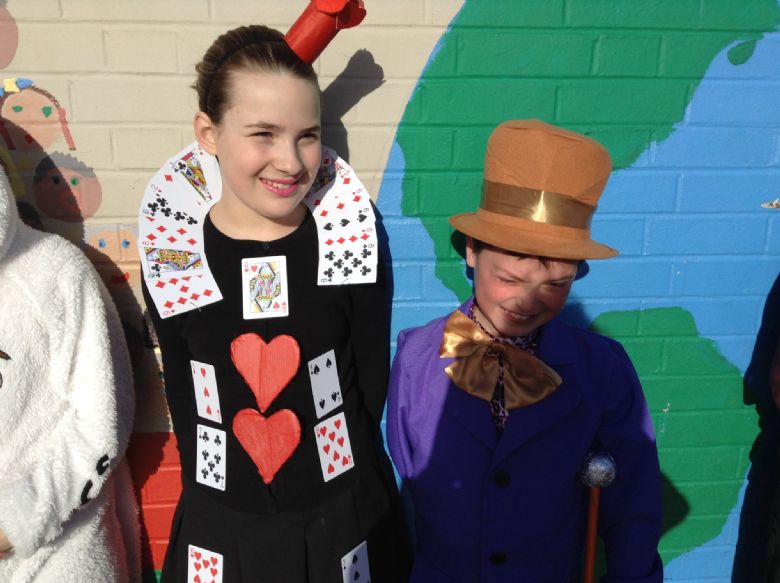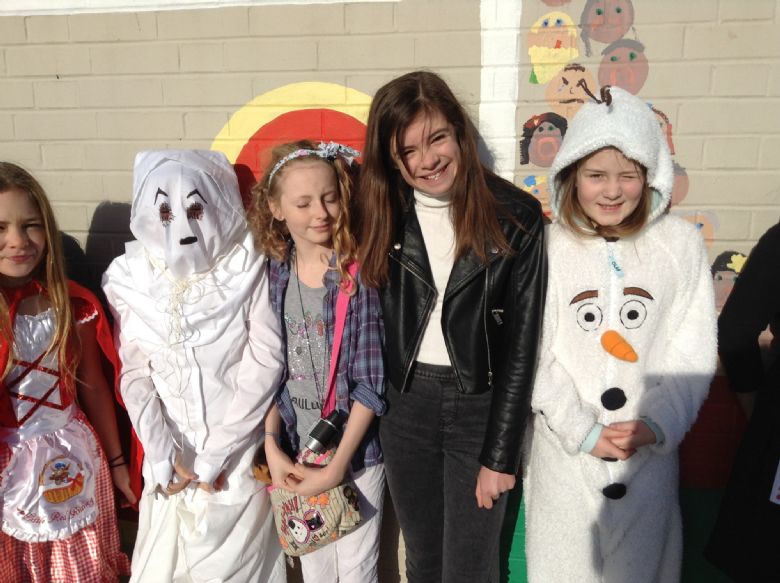 Not only did we celebrate book day by dressing up - we also have created our class book. Kestrel's Guide To Fantastic Beasts and Where To Find Them: based on the JK Rowling book and inspired by the poem 'The Hippocrump' by James Reeves. After reading the poem, which is about a fantastic animilie (a creature made up of more than one type of animal), we designed our own fantastic beasts. We drew them and then wrote an excerpt for a field guide; we described the creature, its habitat and any special powers or interesting facts. The children created brilliant animiles - some harmless, some harmful, some with magic powers, and all described using incredible language. Have a look at some of them: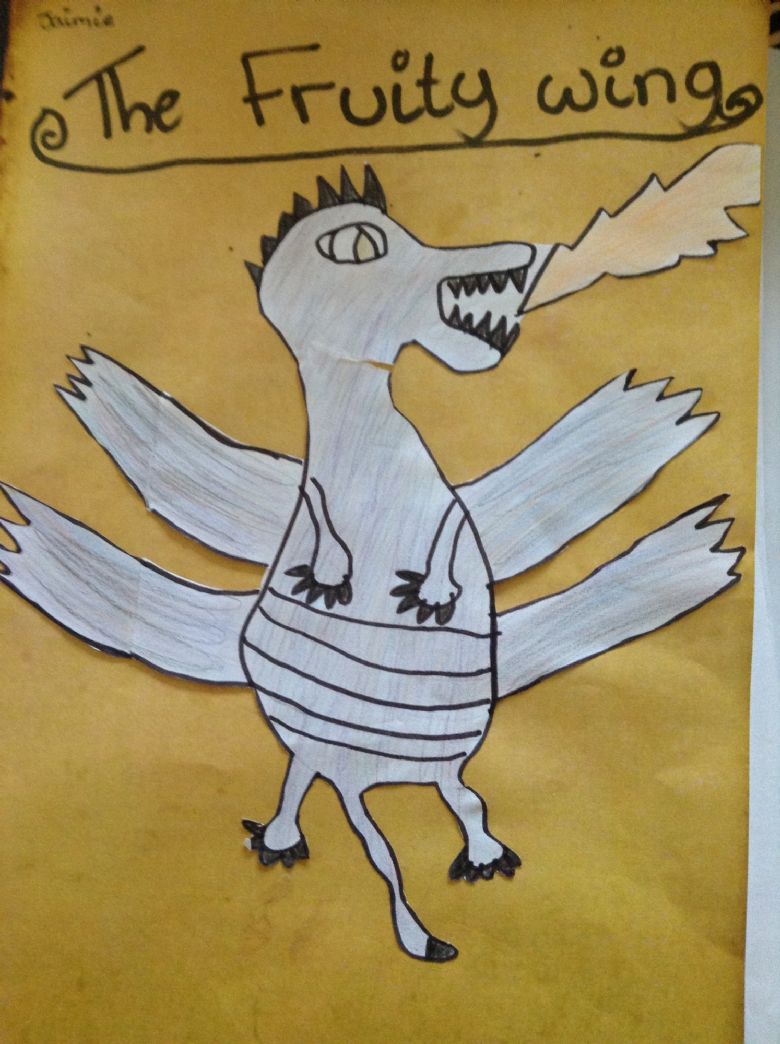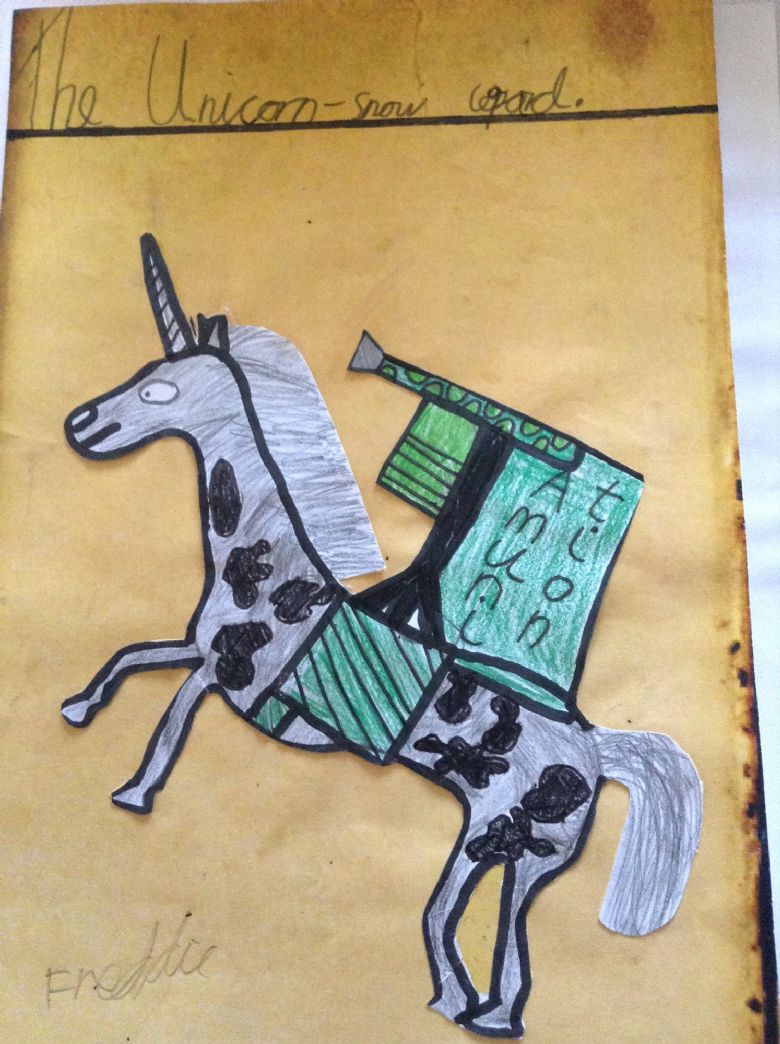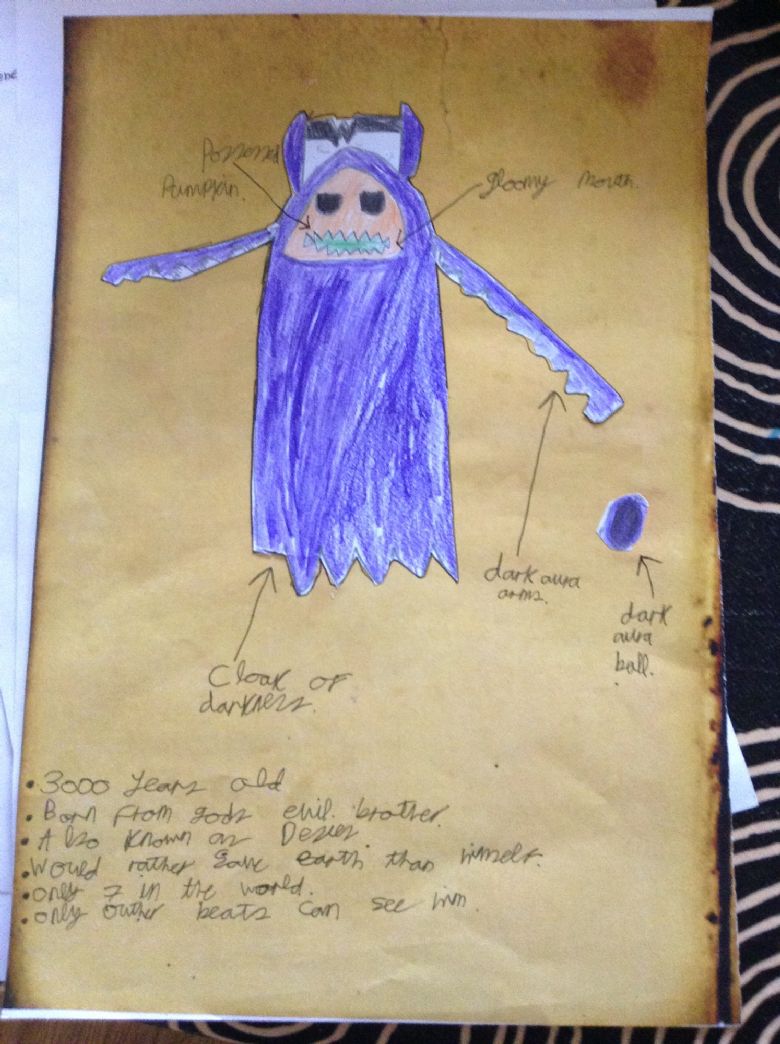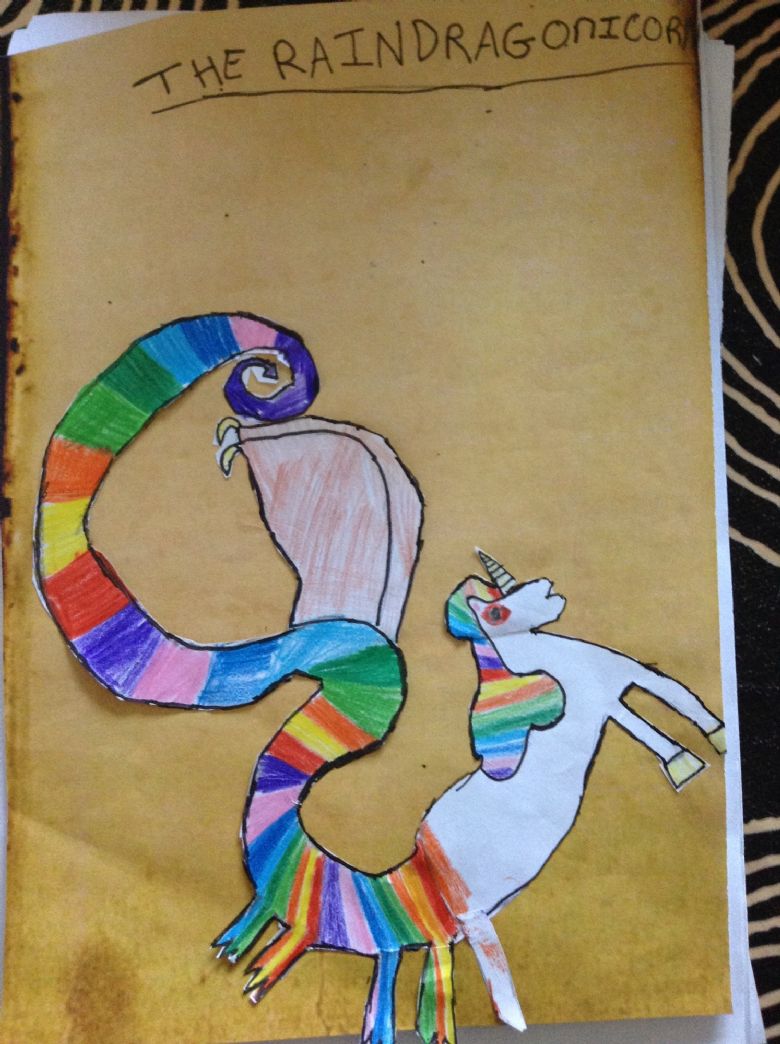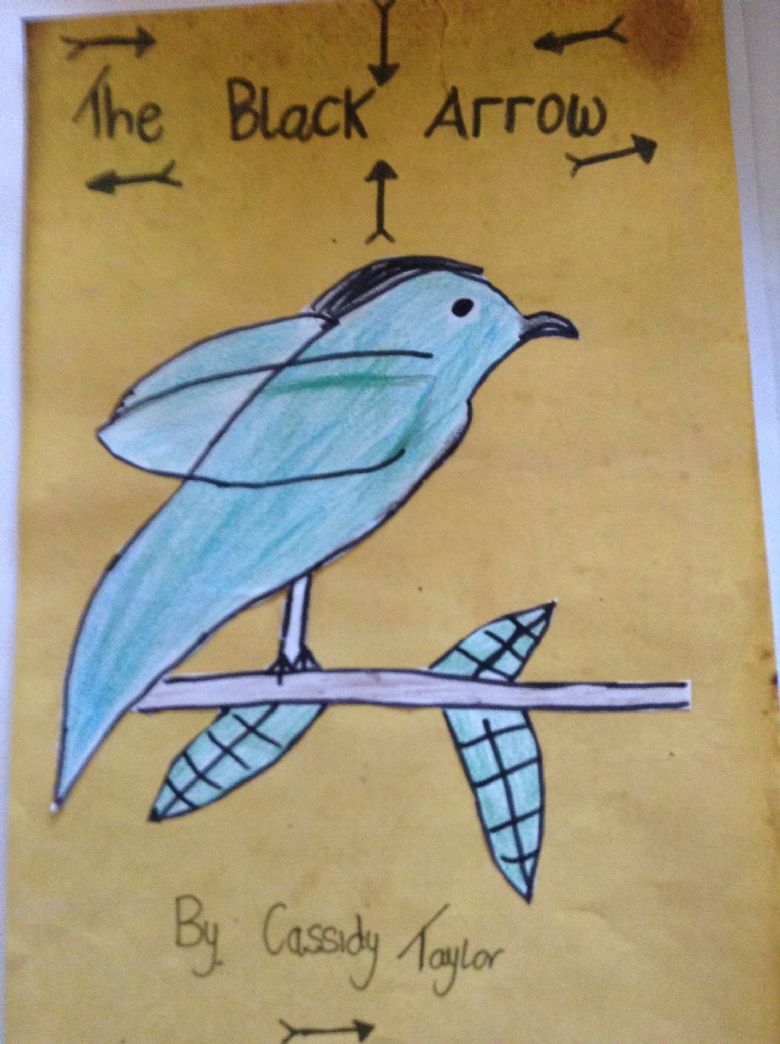 Y6 Spring Term Home Learning Project— Monarch Madness!
This term we will learning about the Tudors and comparing their monarchs with the modern monarchy of England. Over the Christmas holiday, Year 6 explored this topic very creatively! Some children looked at one of the Tudor monarchs such as Henry VIII and some examined an area in the Tudor times such as scientific discoveries, fashion, food, history or even architecture. Others compared Elizabeth I with Elizabeth II or investigated what is the current role and responsibilities of the modern monarchy. The results were amazing - we had powerpoints on the Mary Rose, Tudor houses, a model of the Tower of London, scratch programmes, a morphed portrait of both Elizabeths, 3d designs of coins, a shield featuring the Tudor Rose, Top Trumps with the Tudors, fact files, reports and power points! We are so proud of the children and have created another amazing display!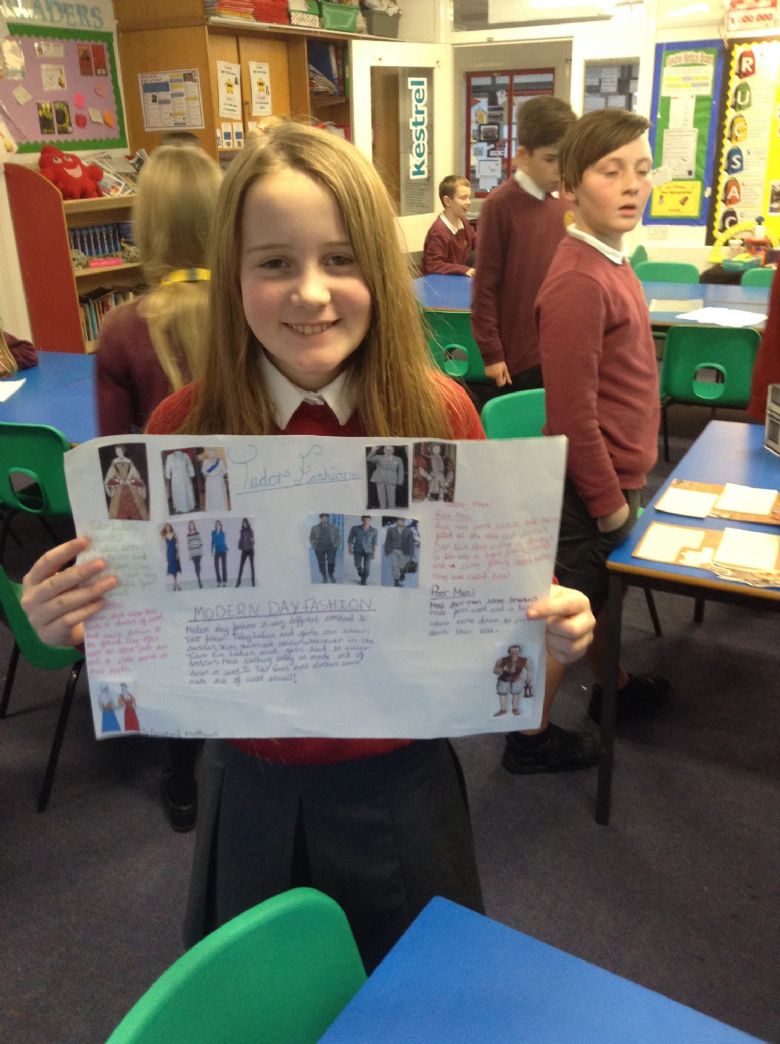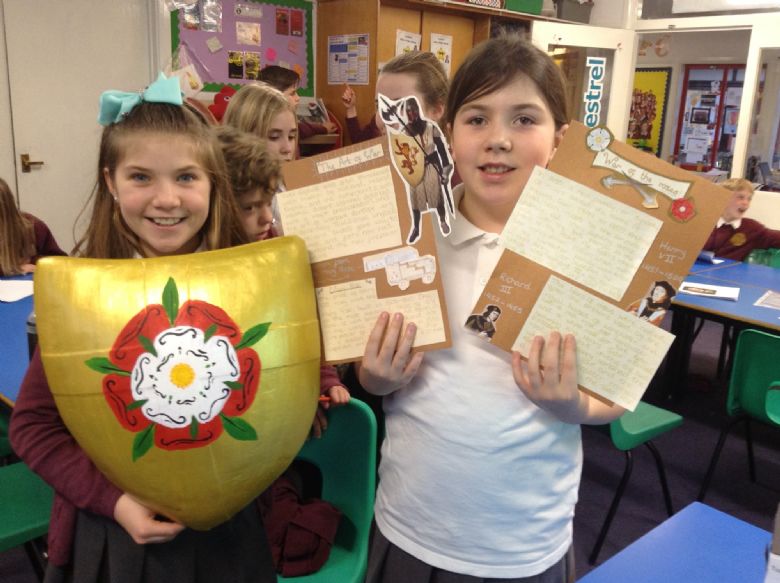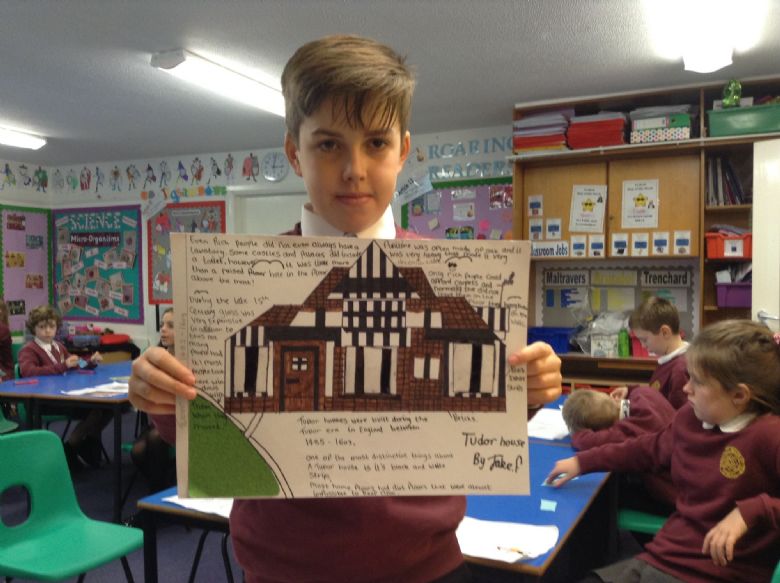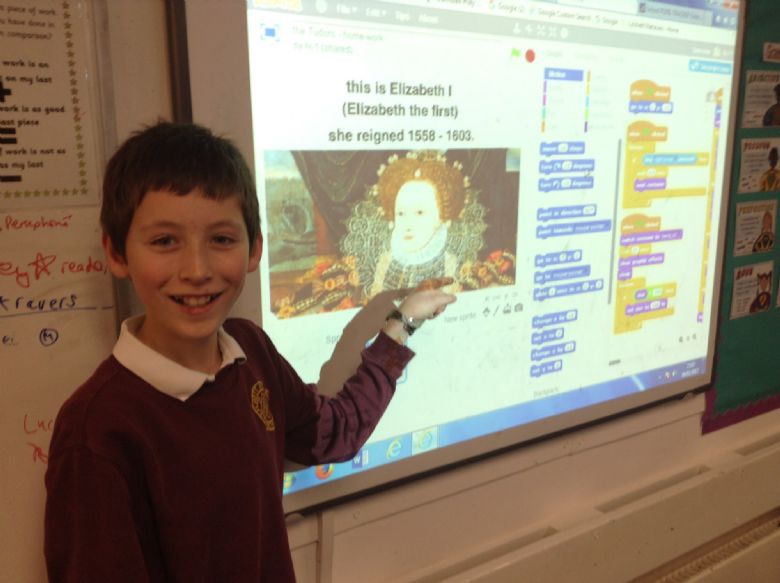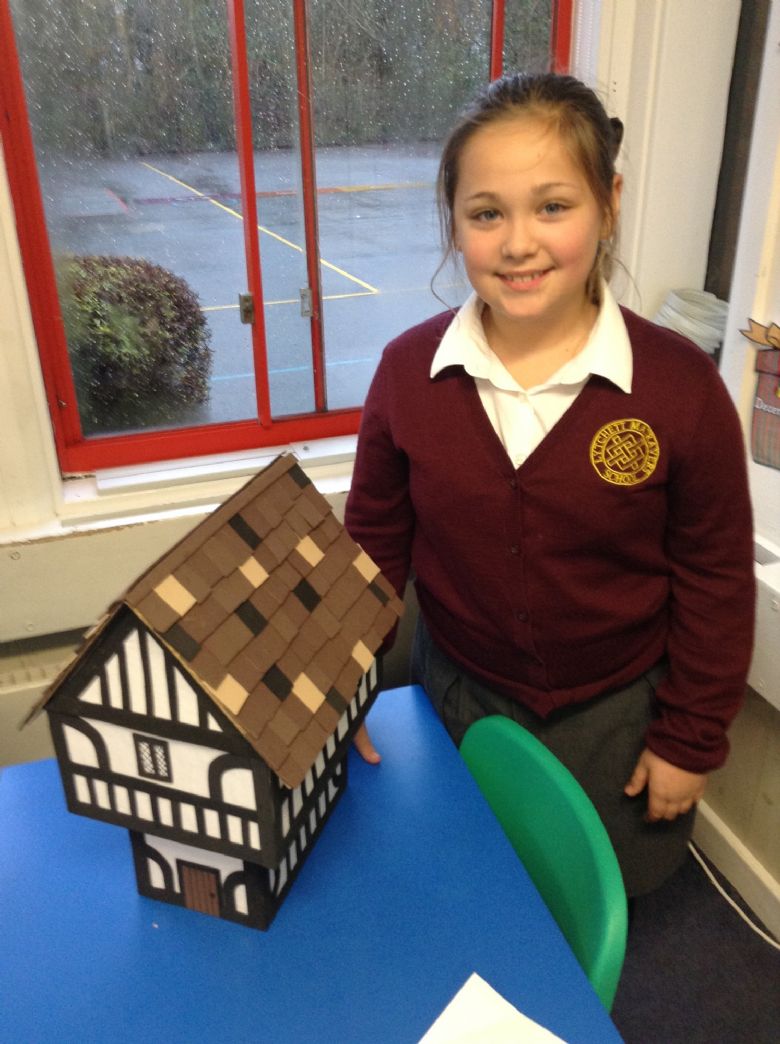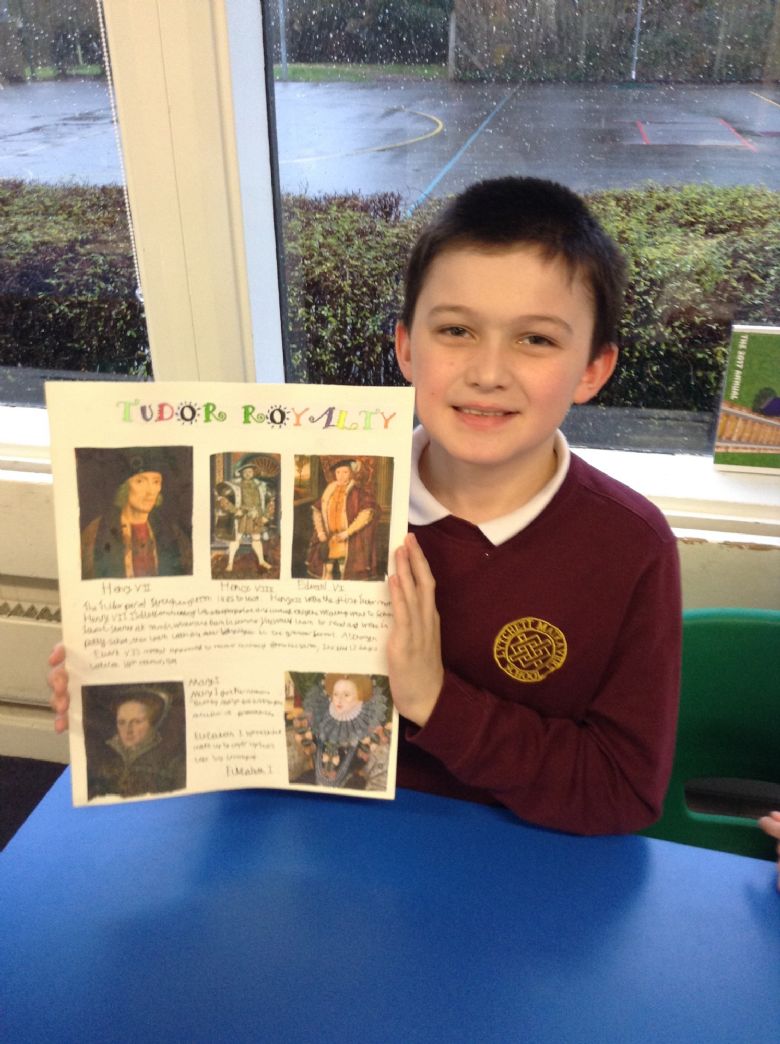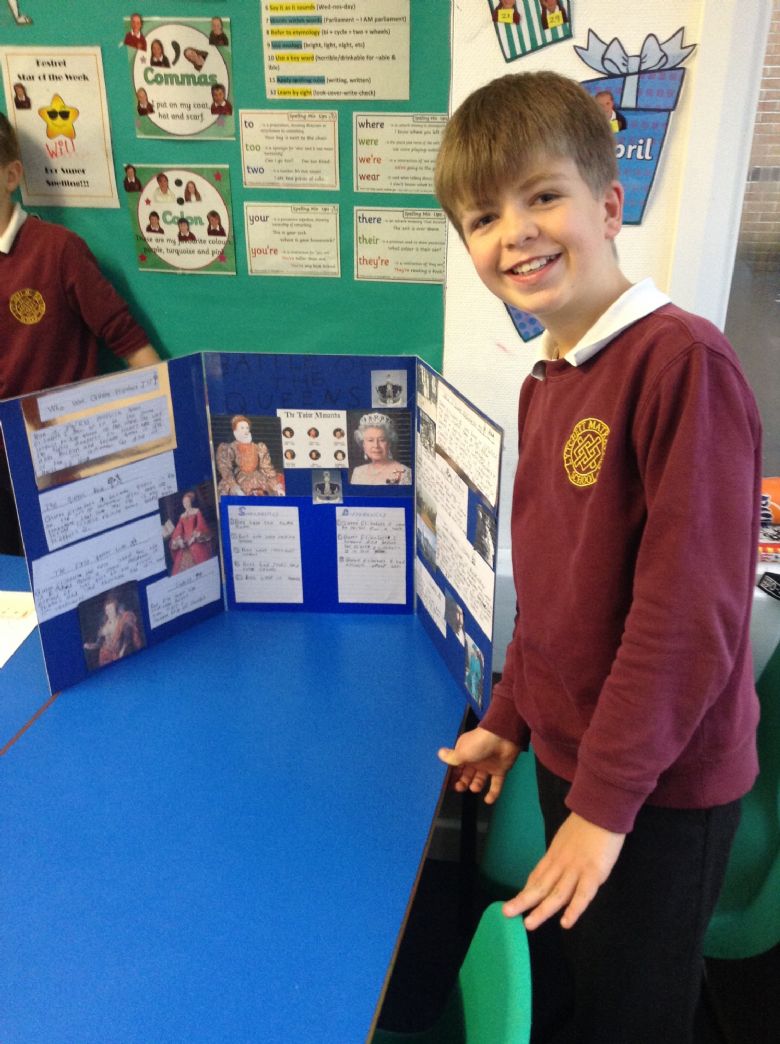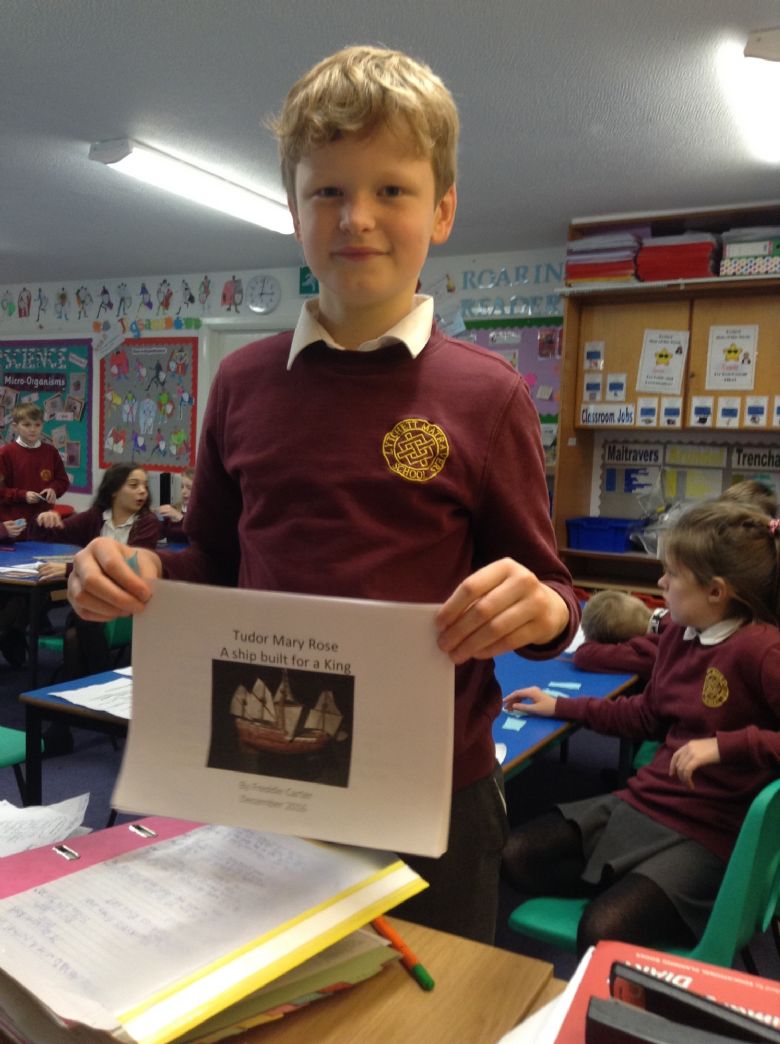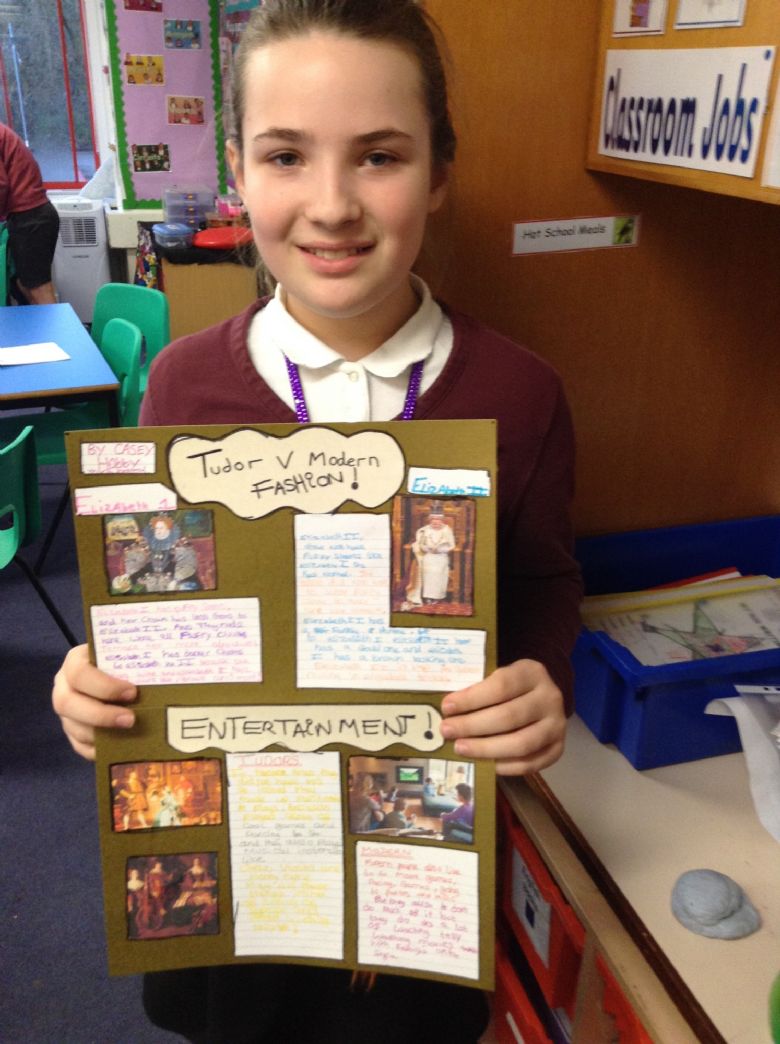 Victorian Evening Celebration
On Monday the 21st of November, Year 6 invited their friends and families to come to a Victorian evening celebration. It was an opportunity for the children to show off their learning from the past term.
The school hall was transformed into an open exhibition centre where visitors could visit stalls, sample wares and try their hand at Victorian arts and crafts. There was Victorian food to taste: including jelly and custard, cream coronets, sponge cake and plum duff.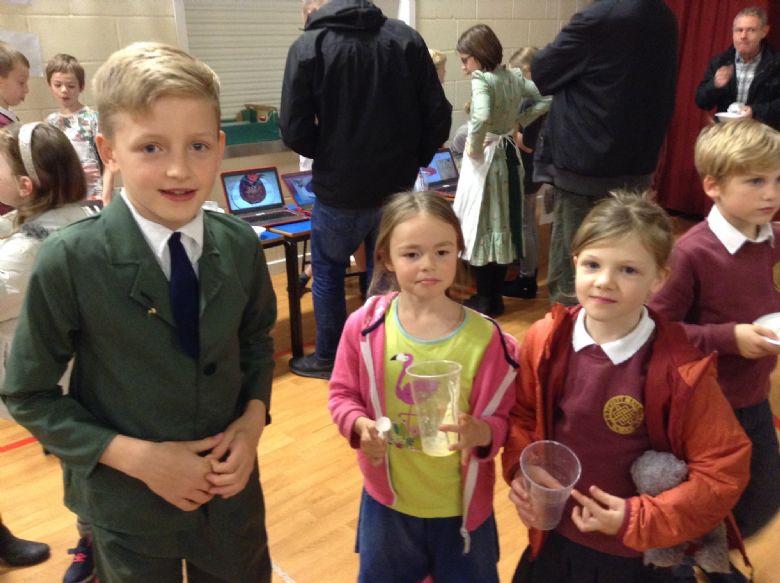 Traditional Victorian toys were displayed and you could make your own thaumatrope (a spinning optical illusion toy popular in Victorian times). An exhibition of art showed pupils' work from silhouettes to wall paper based on William Morris's designs.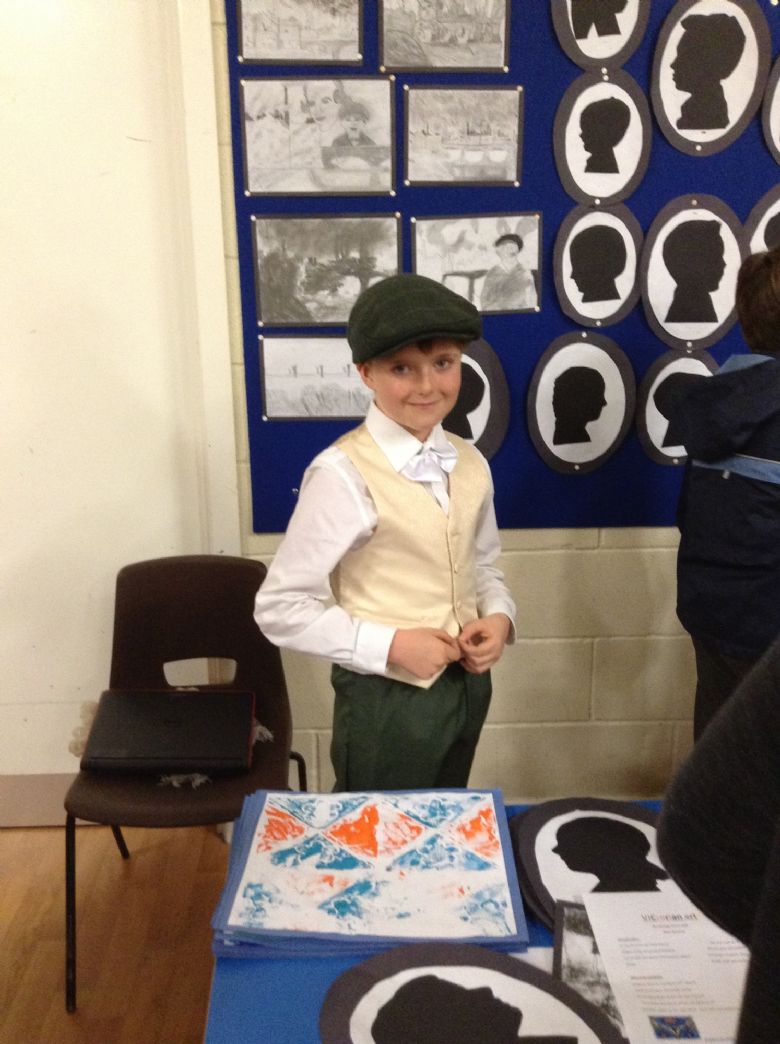 People were inspired by the engineering genius of Isambard Kingdom Brunel and attempted to build their own suspension bridges. Other stalls featured Victorian inventions and presented information on Queen Victoria.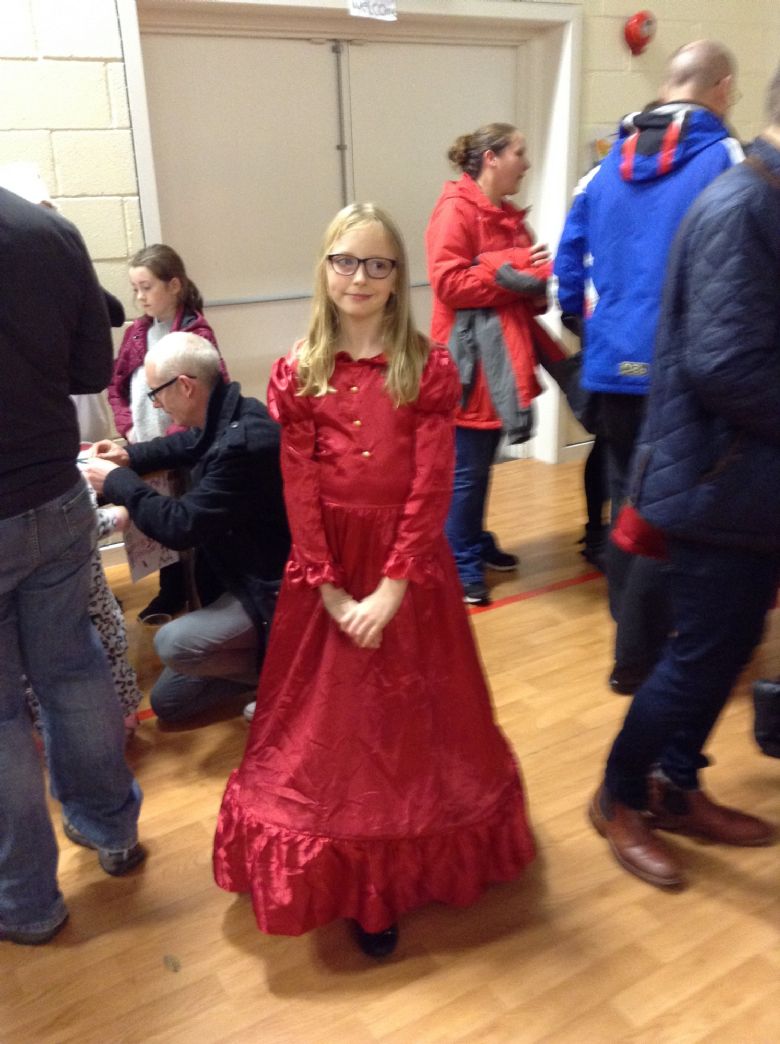 The evening finished with two performances written by the children; plays about child labour in Victorian England. The exhibition was a huge success and the staff and parents were extremely proud of the talented and clever Year 6!
Victorian Drama Day
Our Victorian Drama Day with the Treehouse Theatre, written by Rhea Moors;
On the 17th of October, we had an amazing experience; a Victorian Drama day with the Treehouse Theatre. Since, we had been learning about the Victorians, we knew all the answers to the questions!
It all began when we walked into school; the costumes were great, you could tell who the rich Victorians were and who were the poor Victorians. Toby wore a jacket and top hat and Freya wore a beautiful red silk dress. Fearn and Oliver had coal on their faces and were dressed as chimney sweeps.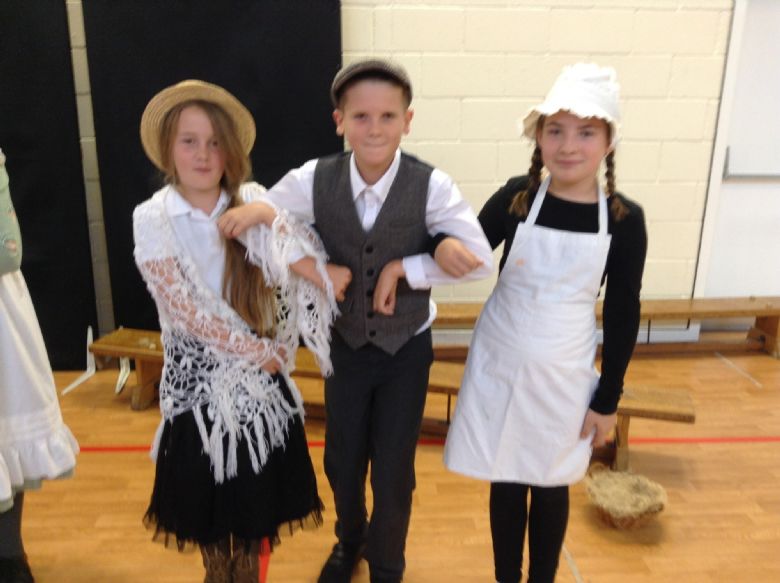 In the hall, we were split into four different groups. Each group told a different story about Victorian child workers from factory workers, miners, chimney sweeps and domestic servants. I was in group 4 and I really enjoyed it. I played a beggar called Rosie. She worked as a pick-pocket but was worried about getting caught and going to prison. Her master got angry and told her she would be best for begging. Then he caused her to go blind which meant she would make more money. I got to scream as loud as I could and run of stage which was fun.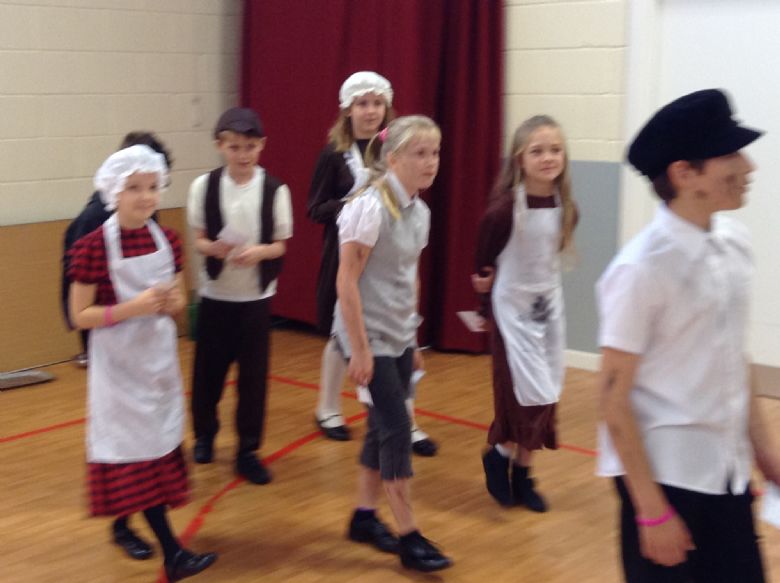 It was a great day as we also got to miss other lessons, exploring history all day! I had a laugh with my friends who were also awesome characters. At the end of the day, I didn't want it to be over. I love drama and Year 6 were so lucky to have this opportunity.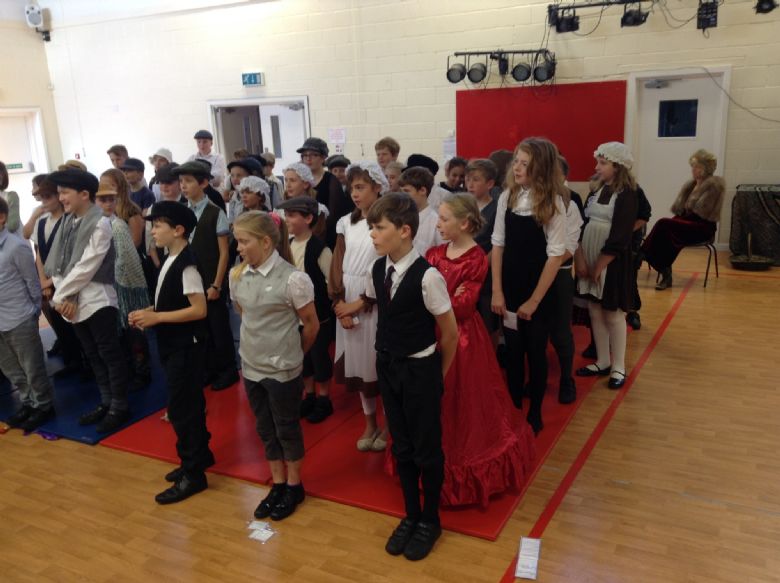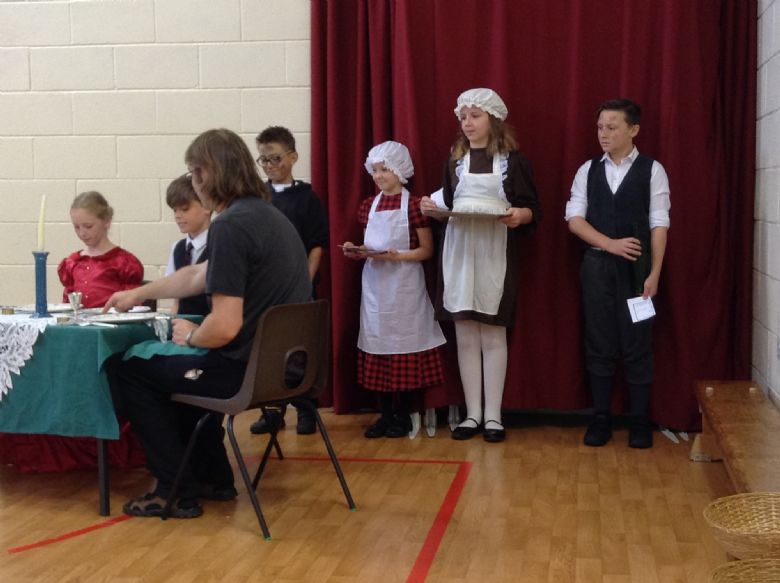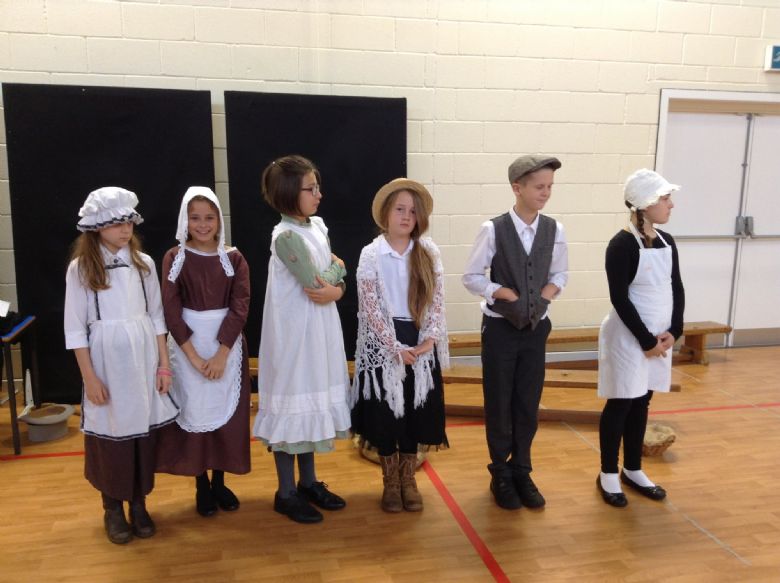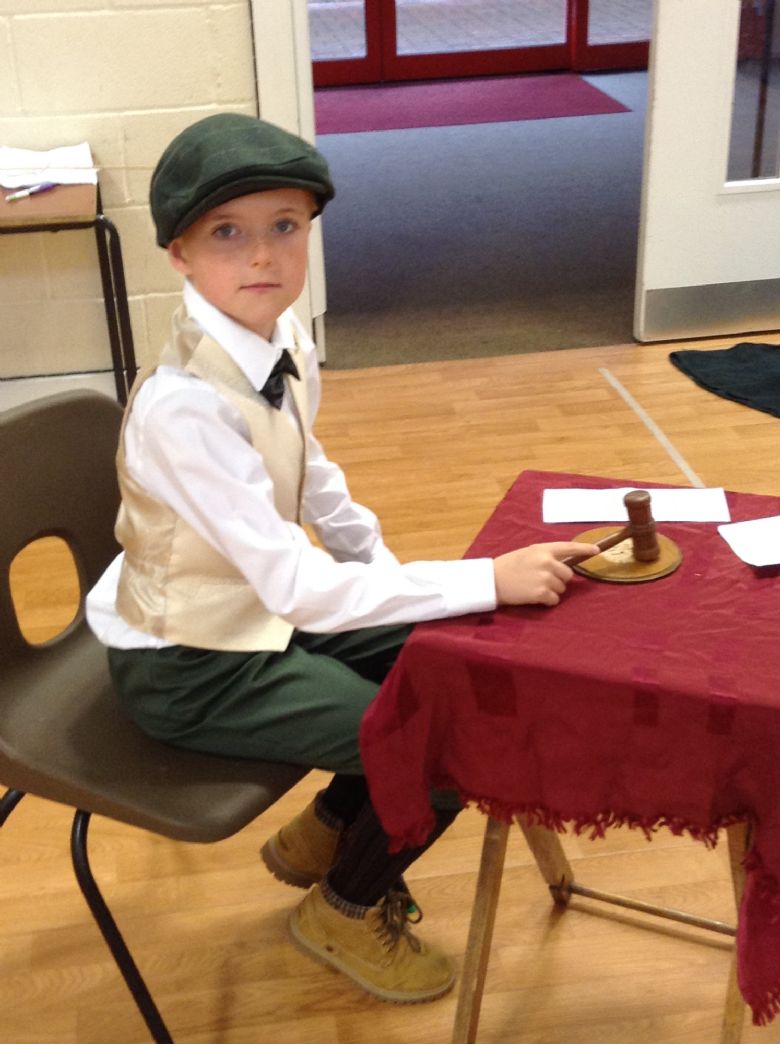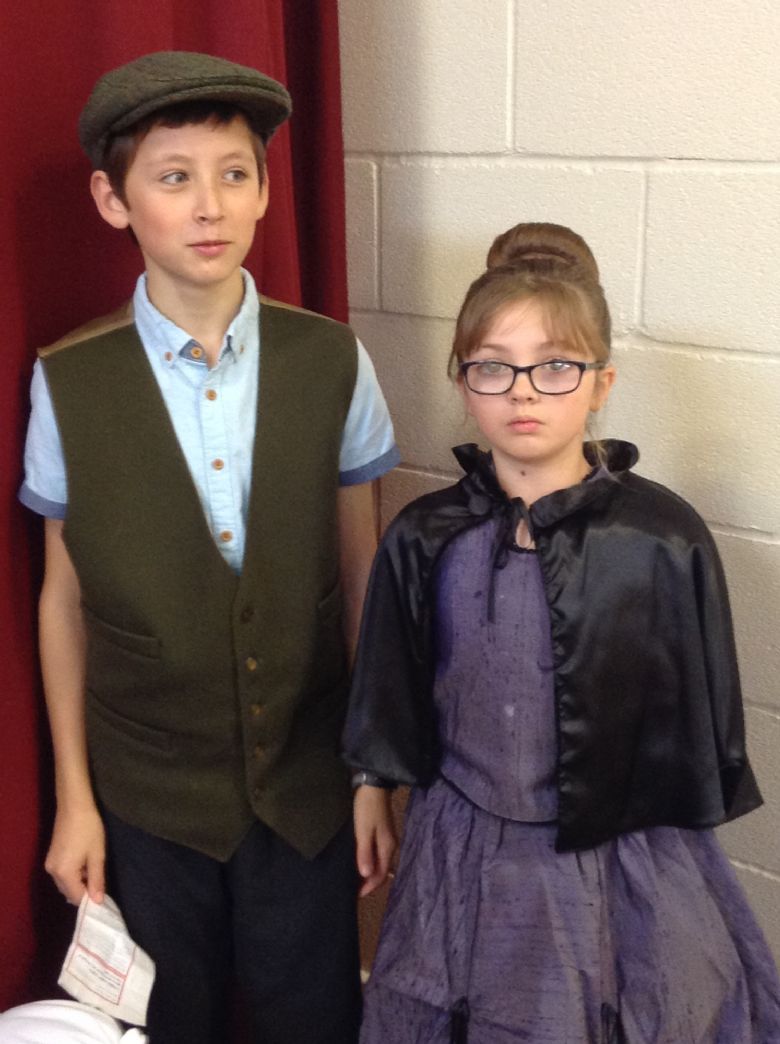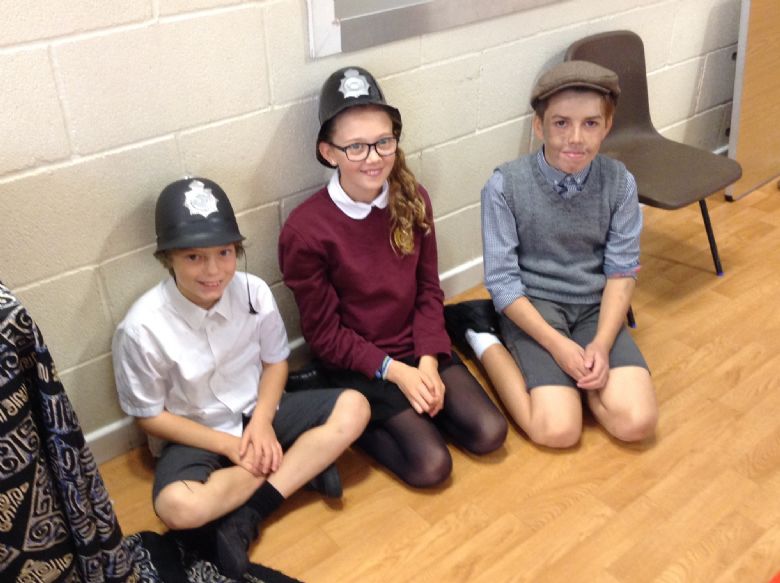 Meet the Team!