Kingfisher - YEAR 3
That's the Spirit
We had a fantastic maths lesson learning the difference between vertical and horizontal lines. We made our own plumb line to measure vertical lines and we used spirit levels the children brought in from home to find horizontal lines.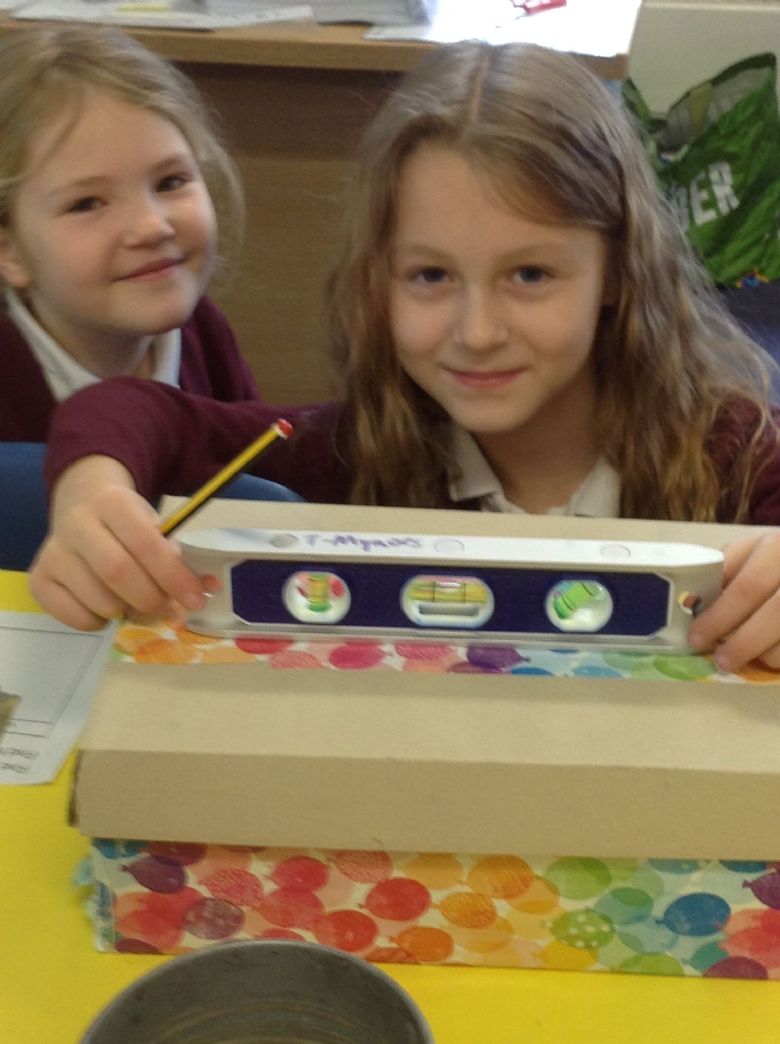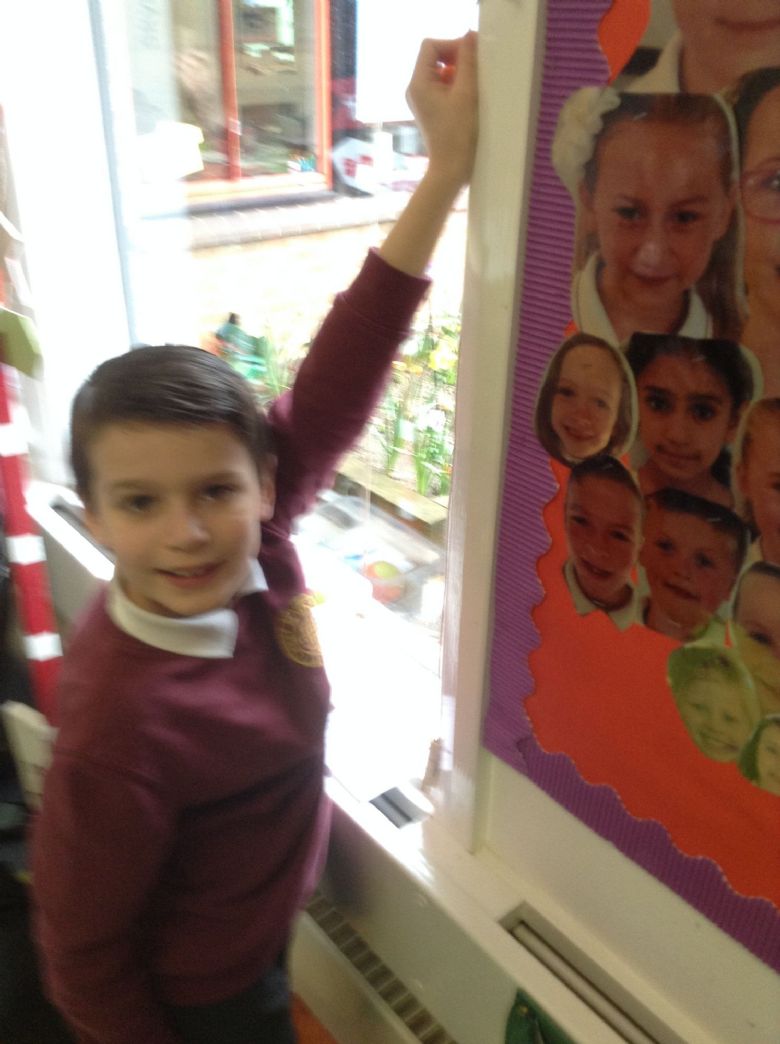 Library Visit
We visited the village library and played a great games where we had to try and remember the titles of ten different books. We also got some time to look around the library and read some fabulous books.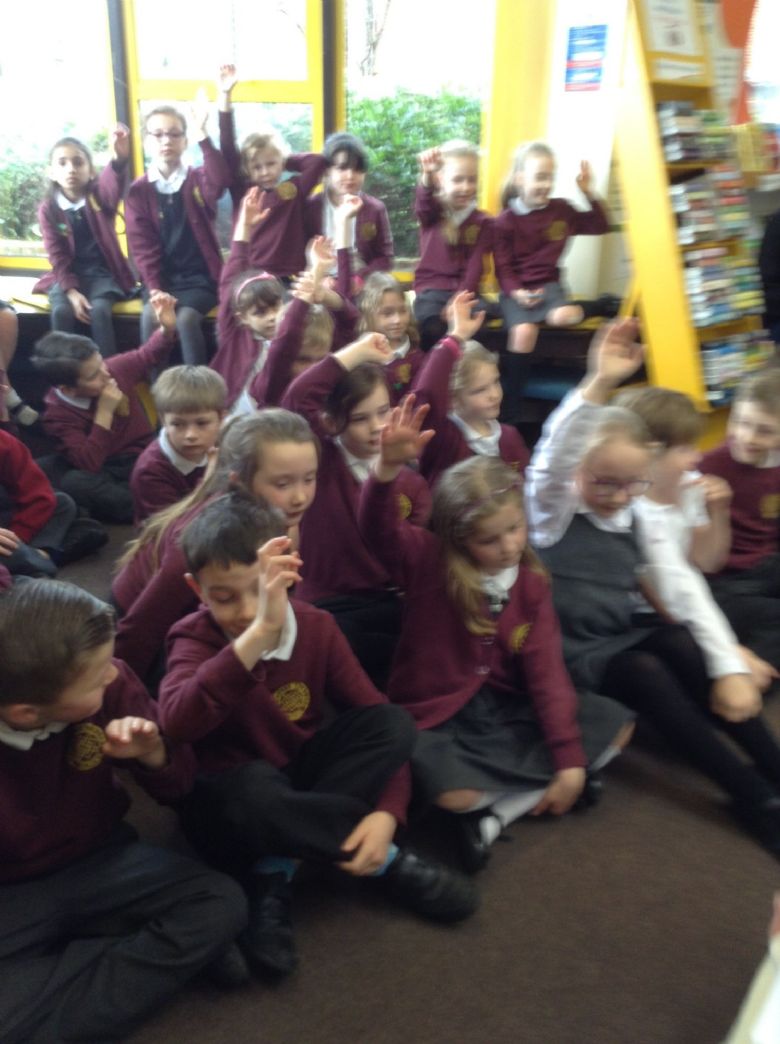 World Book Day
We enjoyed reading The Ice Monster. The children loved Mrs Curdle and they all agreed she would make a most excellent teacher. They all looked outstanding in their outfits and we had a fabulous day writing descriptions of Wormly Hall. Enjoy the pictures below: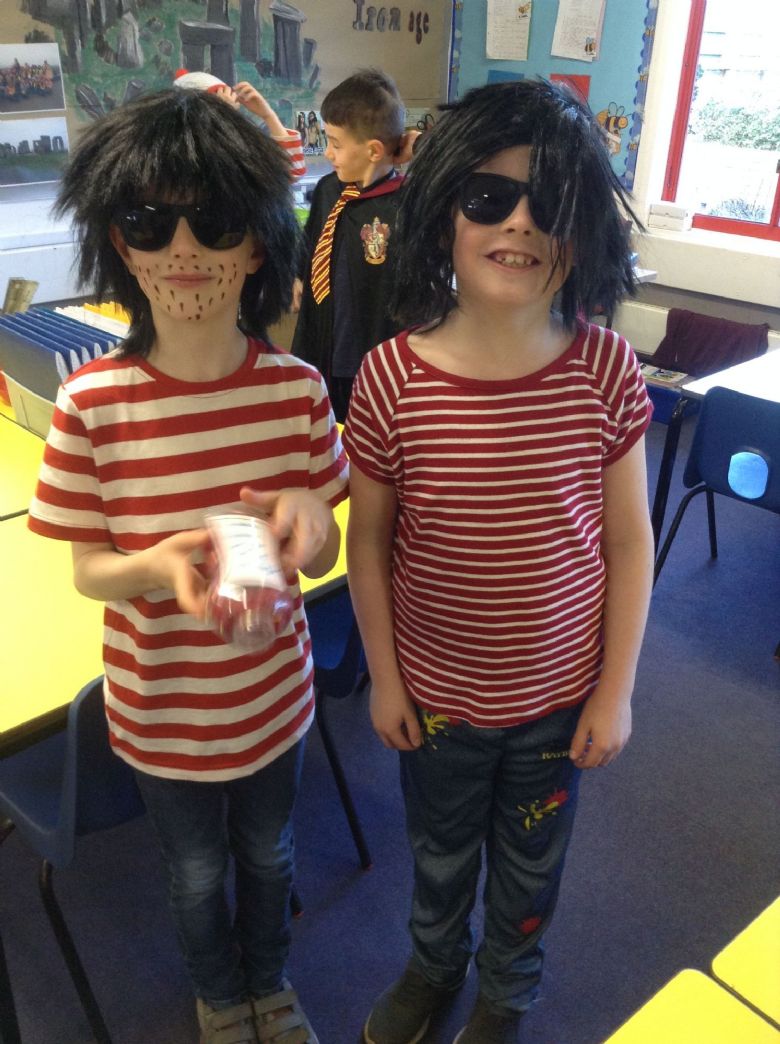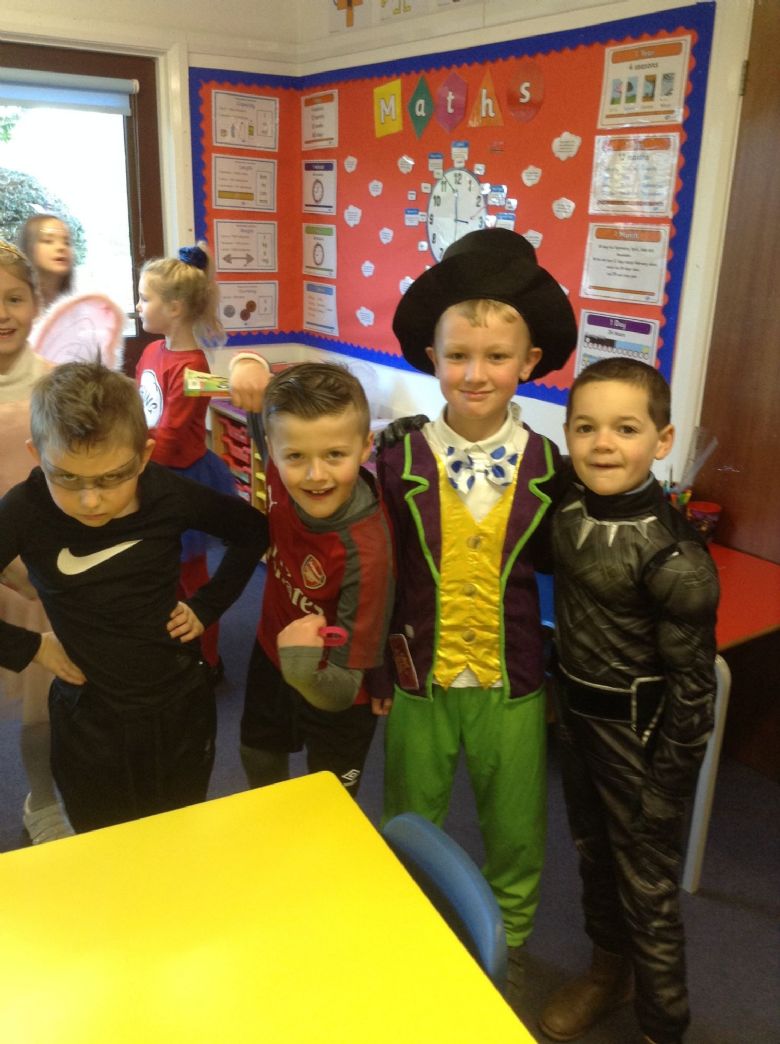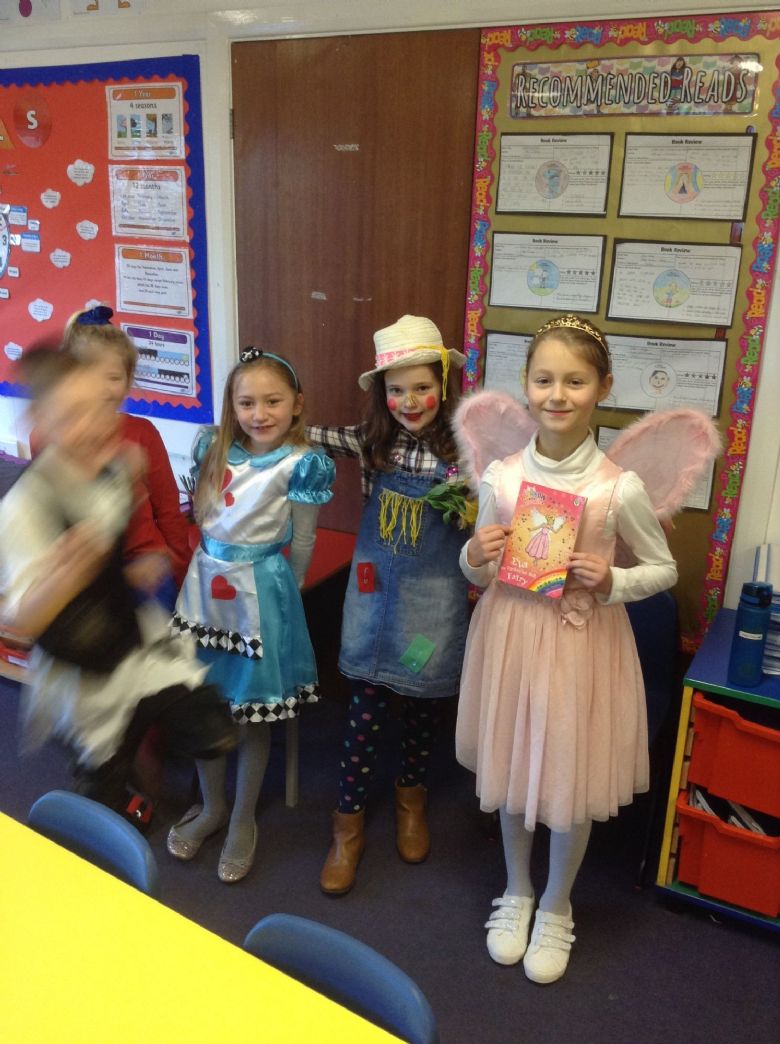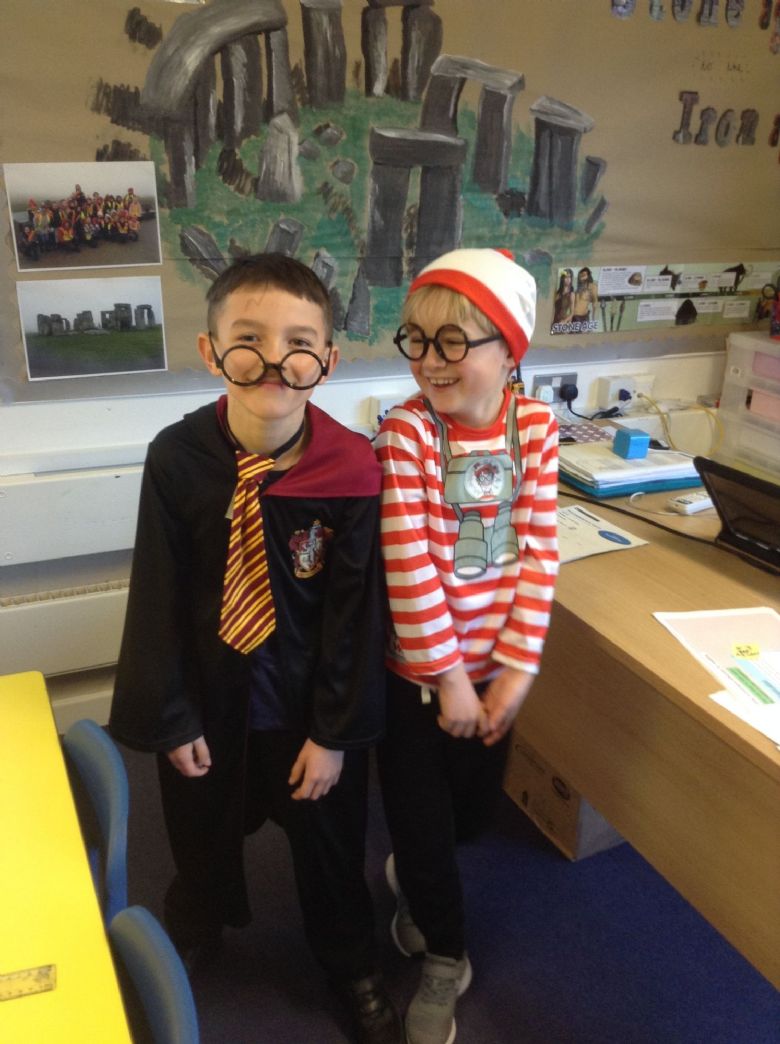 Stone Age Art
We had a most enjoyable time learning how Stone Age people used twigs, feathers and seed shells to paint. Take a look at our paintings on stones.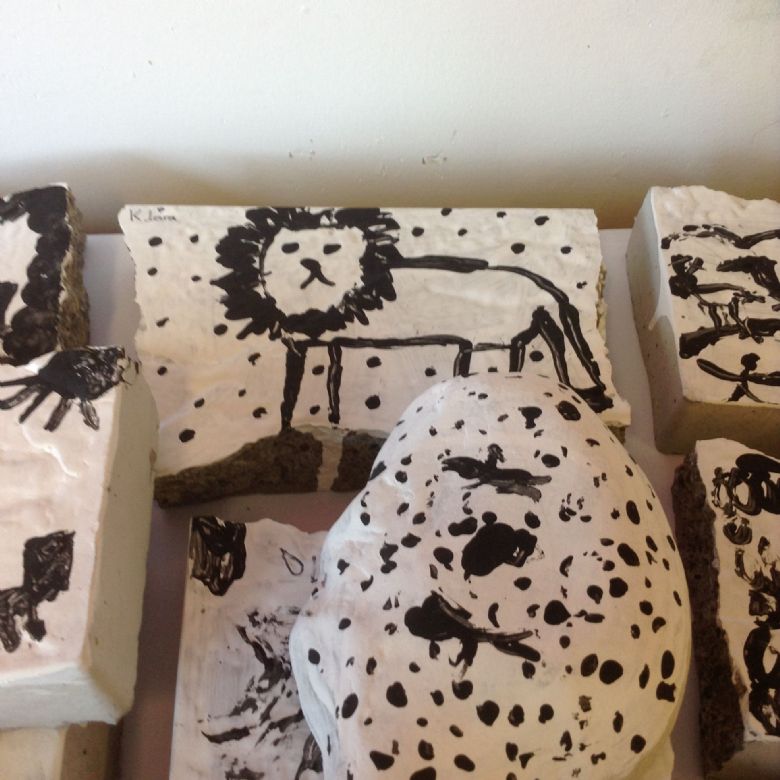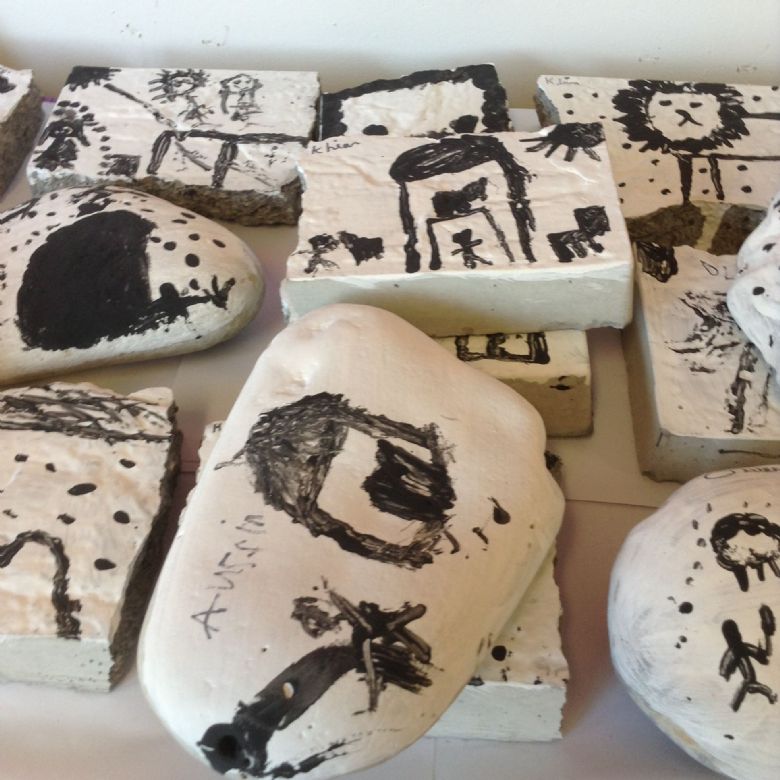 Super School Trip
Written by Kingfisher
On Tuesday the 5th February, Year 3 went on a school trip to Stonehenge.
At 8.30am, they got on a cosy coach for 1 hour and 30 minutes and in that time they played fun games to keep themselves happy.
When they arrived, they watched a short video so they knew more about Stonehenge. After the video was over, they walked for half a mile to get a minibus to the stones.
Five minutes later, they arrived at the stones. This is what they looked like. It was incredible


After seeing the stones, they went back on the small minibus because it was time to go indoors. Back in the museum, they looked for some artefacts and completed a fact sheet about them.
Finally, it was lunch and the children ate all their food but they were still hungry.
After some yummy lunch, the children did some fun activities like making bracelets out of reed, making a model of Stonehenge and building fences out of sticks.
At 2.30, it was time to go back and the children got on the coach and travelled for 1 and half hours. Sadly, when they got back they went home.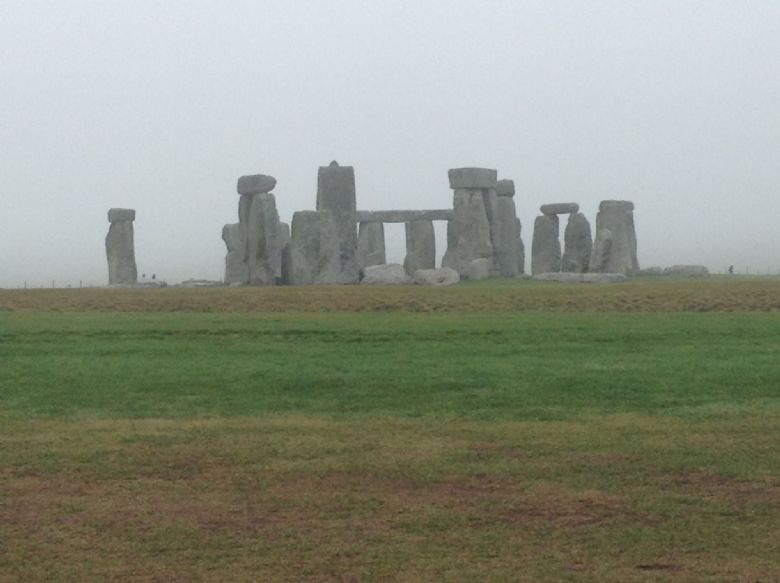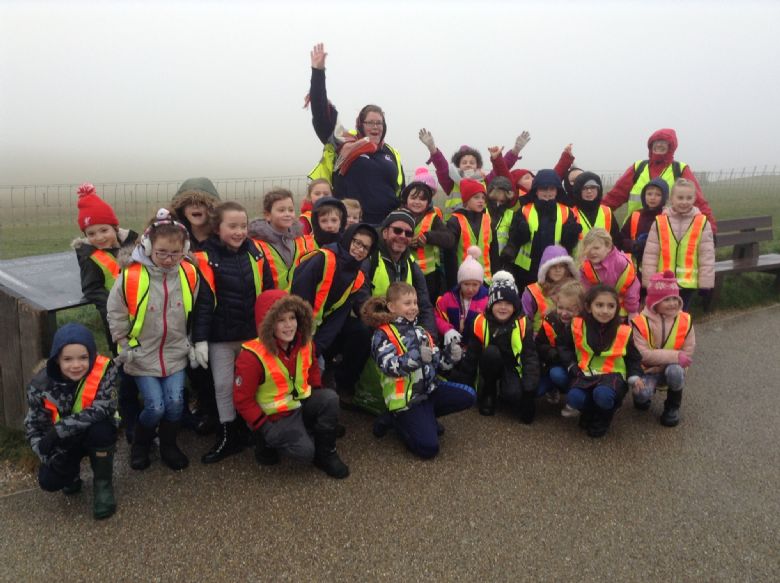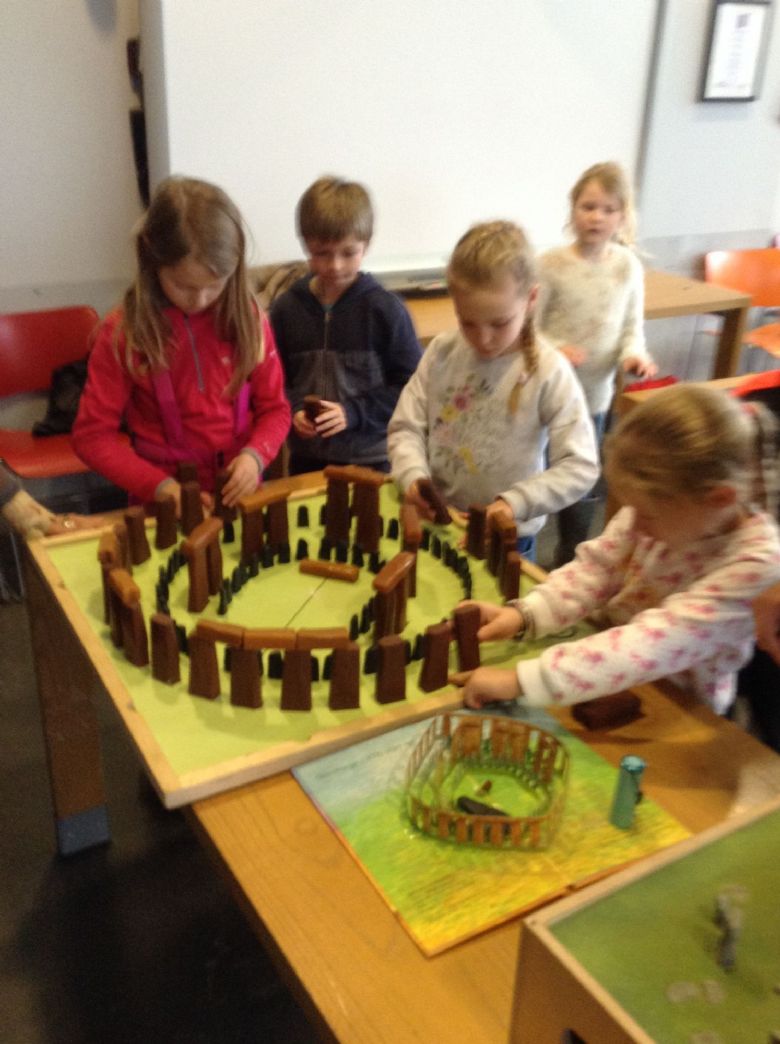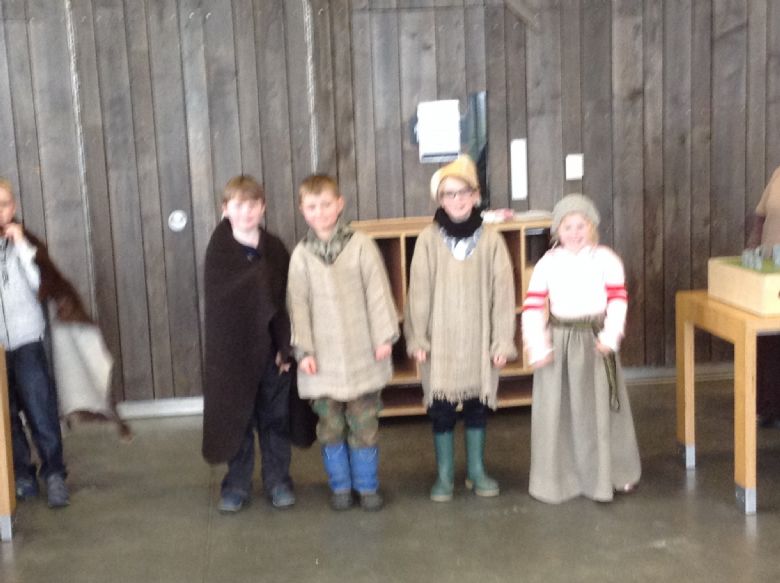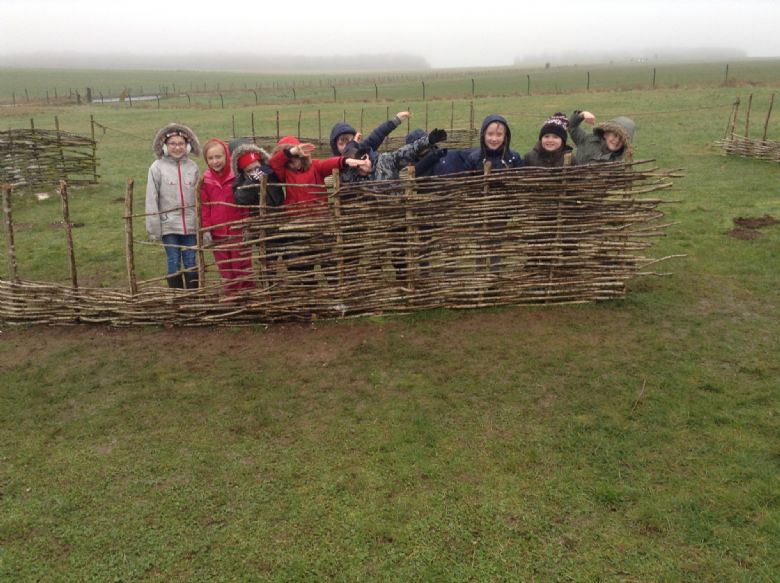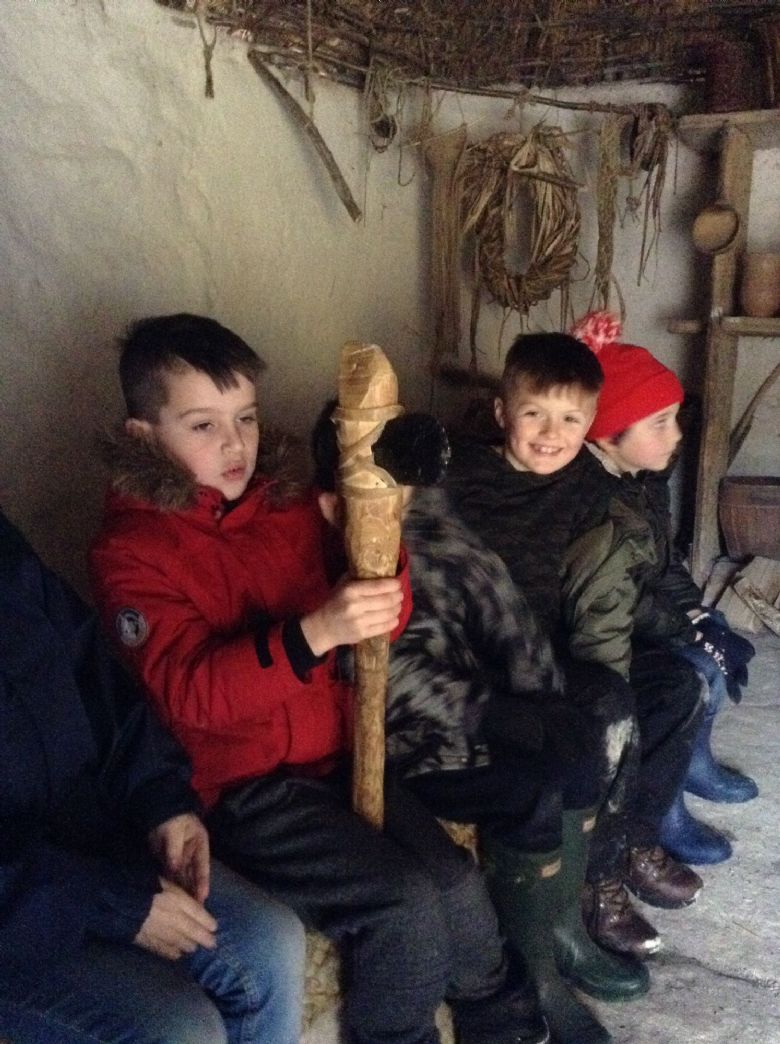 Pump Up The Volume
Today we learnt about volume and capacity. The children learnt that volume is measured in litres (l) and millilitres (ml). We put coloured water in lots of different measuring cylinders and then we carefully read the scales and recorded the volume of water in each cylinder. We also worked out how much water we would need to add to make each cylinder reach its capacity.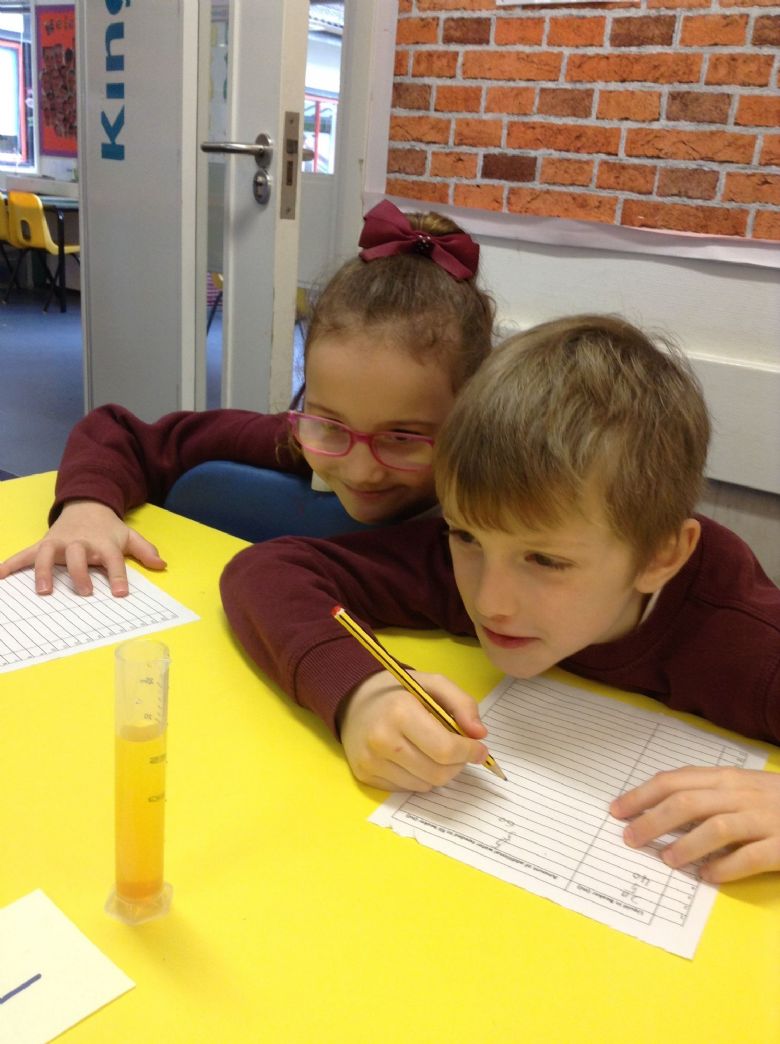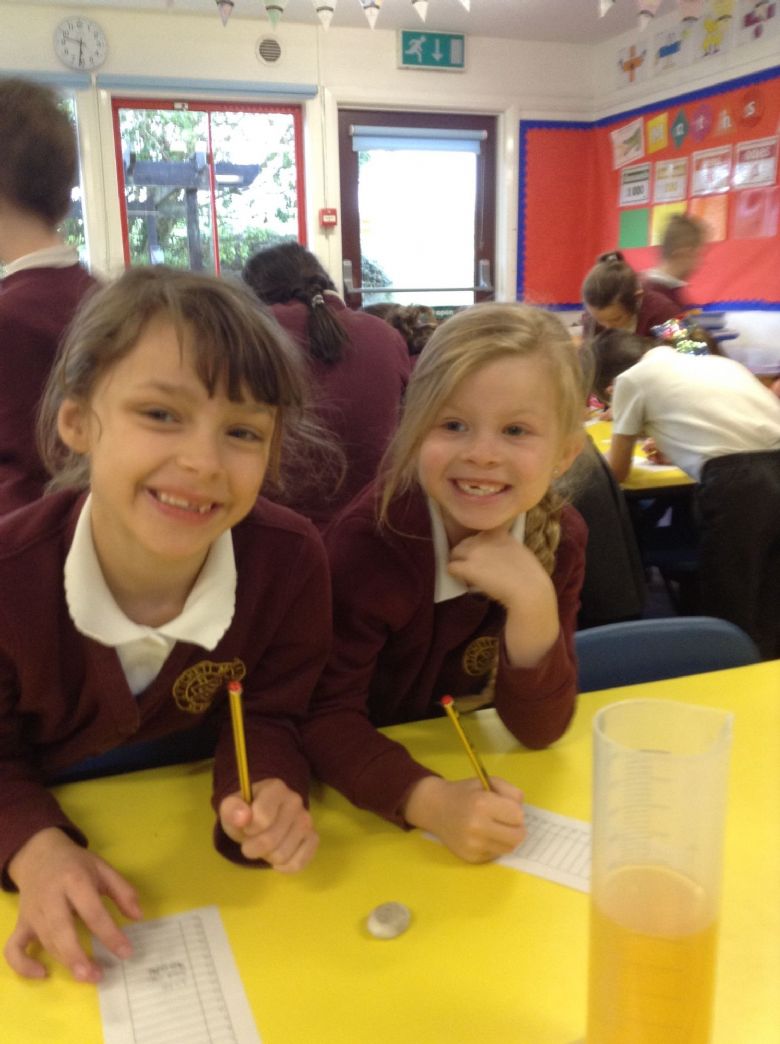 Stone Age Painters
Today we went on a walk around the school and collected items that we thought Stone Age people might have painted with. These included twigs, grass and acorn shells. We then tried to paint some Stone Age scenes using them. It was fun and we produced some fantastic artwork.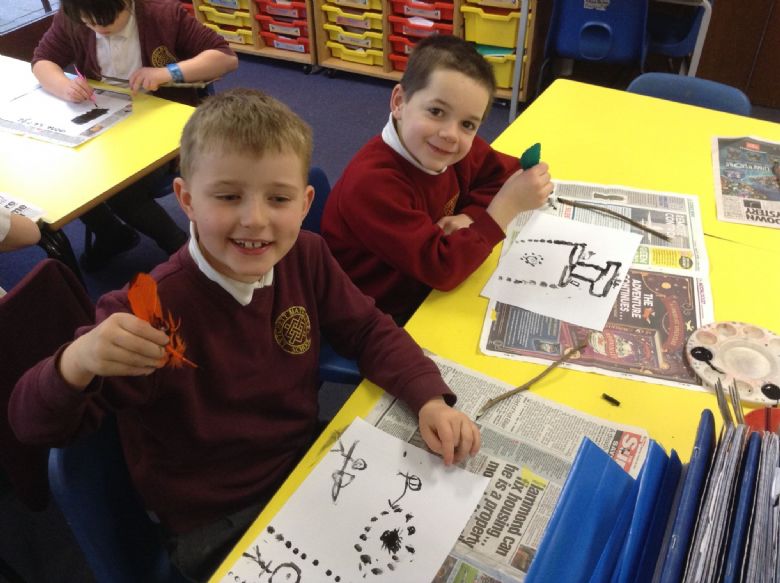 The Stone Age
We started our new topic today. The children loved pretending to be archaeologists and successfully dug up some artefacts from the Stone Age.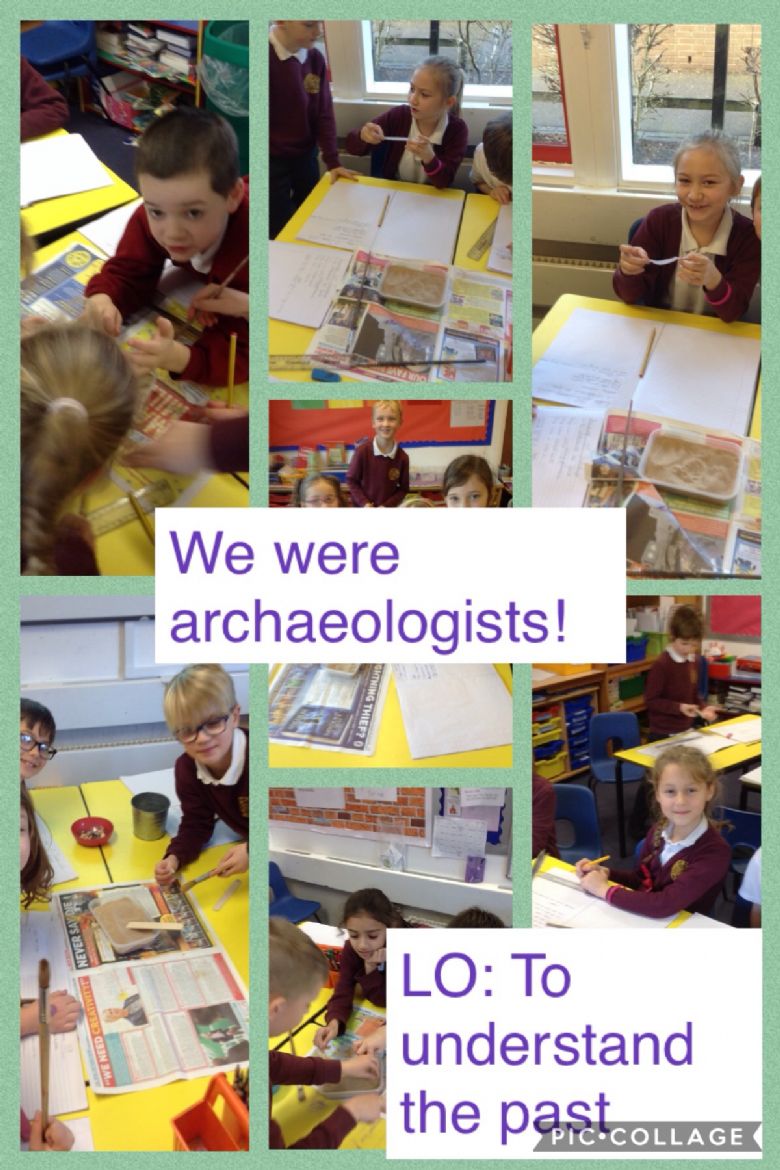 Brilliant Writing
The children worked incredibly hard on their writing this week. As promised here are a couple of examples of their amazing Aborigine stories.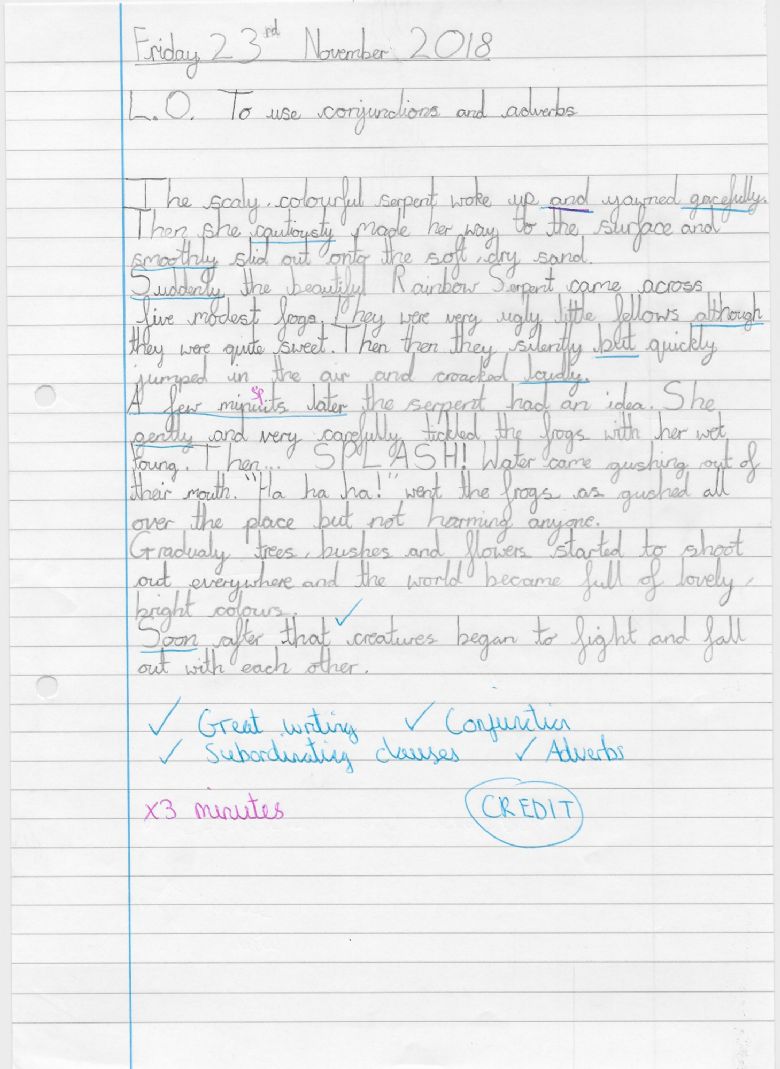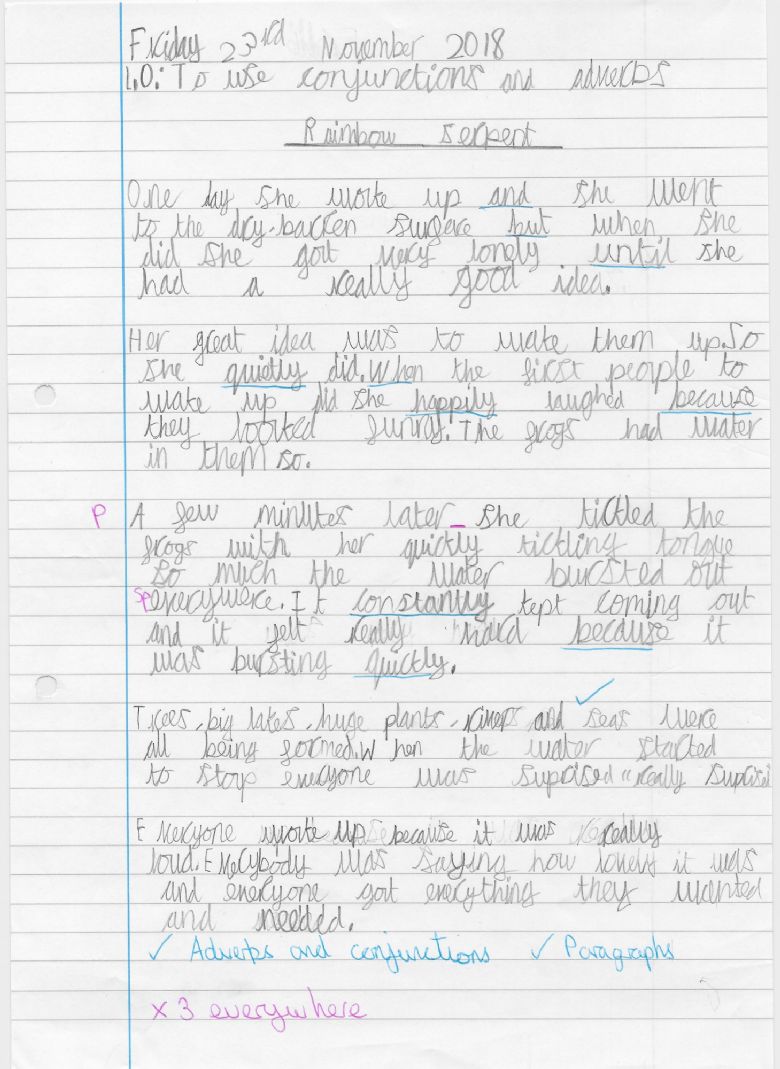 Brilliant Story Plans
The children blew my socks off today with their excellent writing plans. They planned a story based on an Aborigine tale about a serpent that created the world. They used amazing adverbs and lots and lots of conjunctions. I am very proud of them and can't wait to see their writing tomorrow. We will post an example or two for you to enjoy.
Anyone for Cake?
In maths we are learning all about fractions. Mrs Wilke bought in a cake to share with the children. Some children thought they were going to get a whole cake to themselves so they were a little disappointed when she cut it up into thirty-two pieces. However, they still managed to scoff down their slice!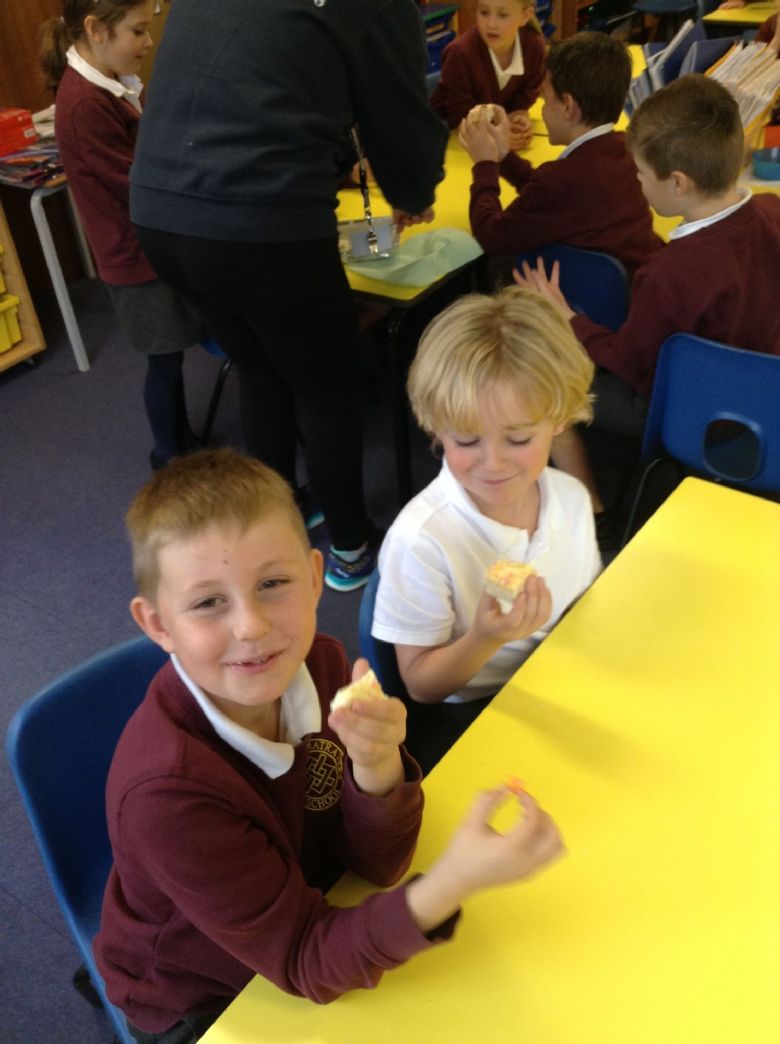 Jolly Hockey Sticks
This half term we are learning hockey. So far the children have learnt how to run, pass and tackle. They are all performing really well and it has been great to see them all improve. Next week we will be playing some competitive matches. We will post a picture of the winning team.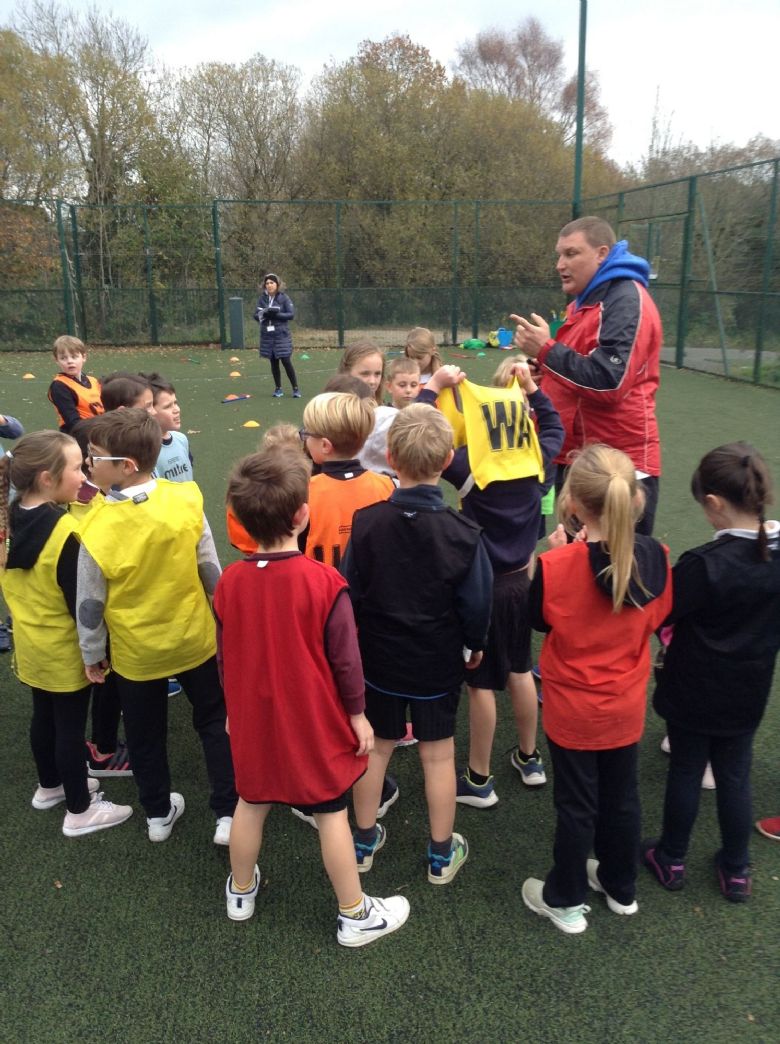 Make No Bones About It
The children have been learning all about how bones help support and protect our bodies. We have also been learning the names of the main bones in the body. The children really enjoyed drawing an outline of a body on the playground and labelling the main bones in our skeleton.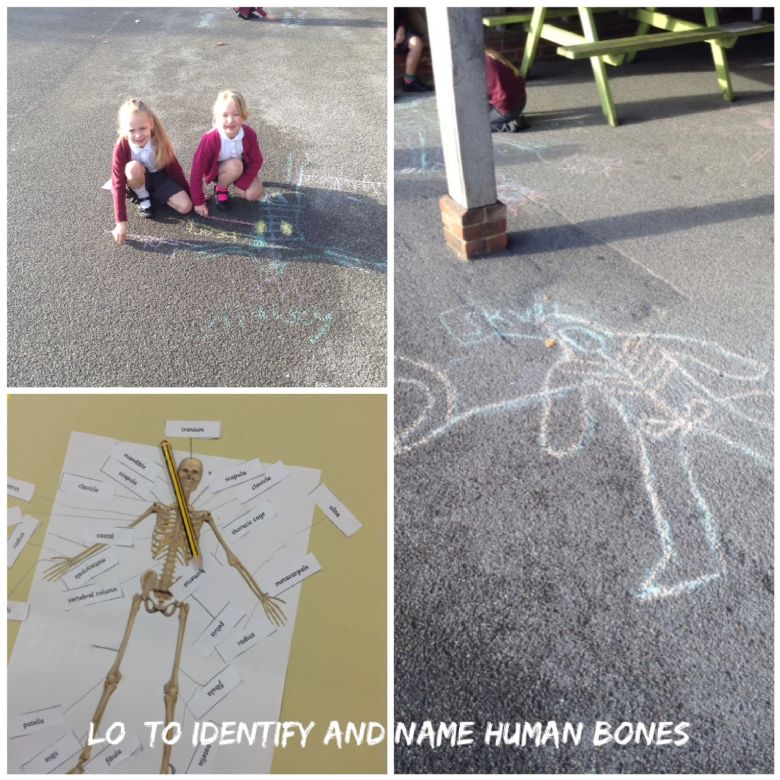 Rugby – don't forget to pass the ball backwards!
We have been having great fun working with Mr Noyce on our weekly rugby lessons. As well as learning how to take the rugby tags, we have also slowly mastered the art of passing backwards. It has been great fun and it has been excellent to watch all the children develop their skills. Congratulations to blue team who won the rugby league this week.

Parents located in Kingfisher
We enjoyed the parents visiting Kingfisher to see some of the work we have done. They helped us design and write a fact file on a country of our choice.