Kingfisher - YEAR 3
03/05/17 - Fun at the fair
The children have come back after their Easter break raring to go and get started on our new topic - Fun at the fair. So far, we have been comparing old and new fairground rides, including a spot of drama where the children enjoyed acting out different fairs through the ages.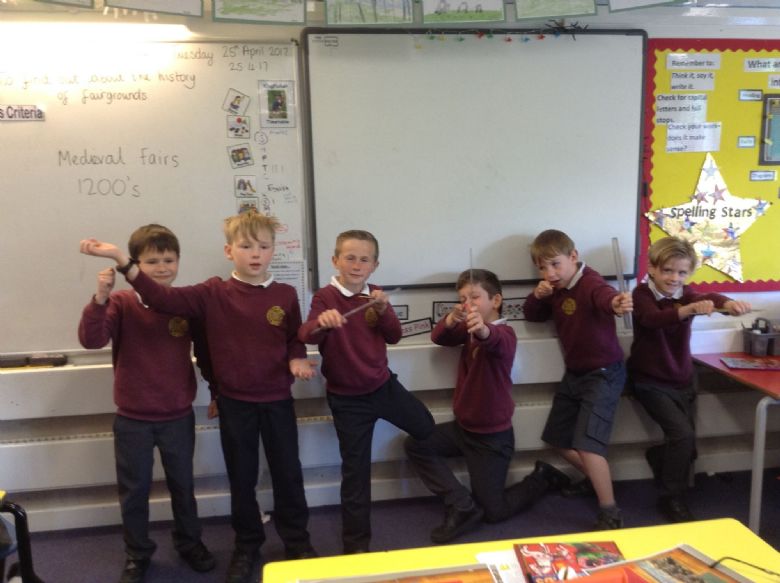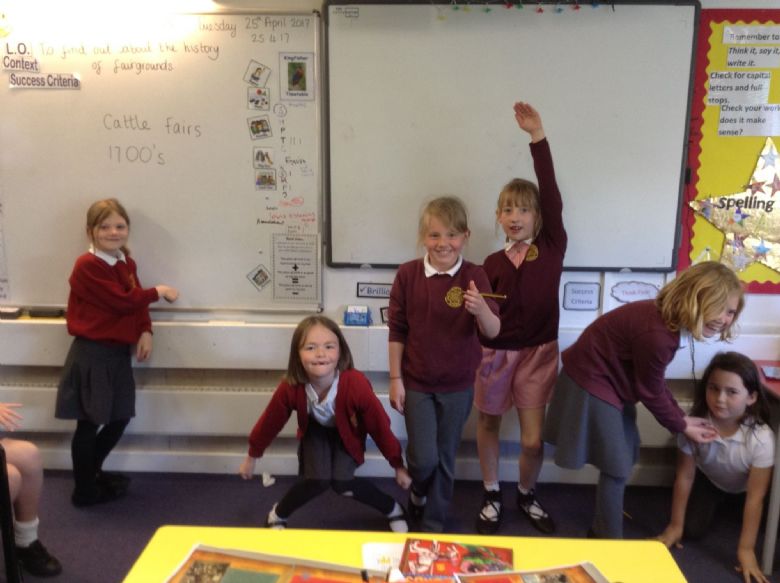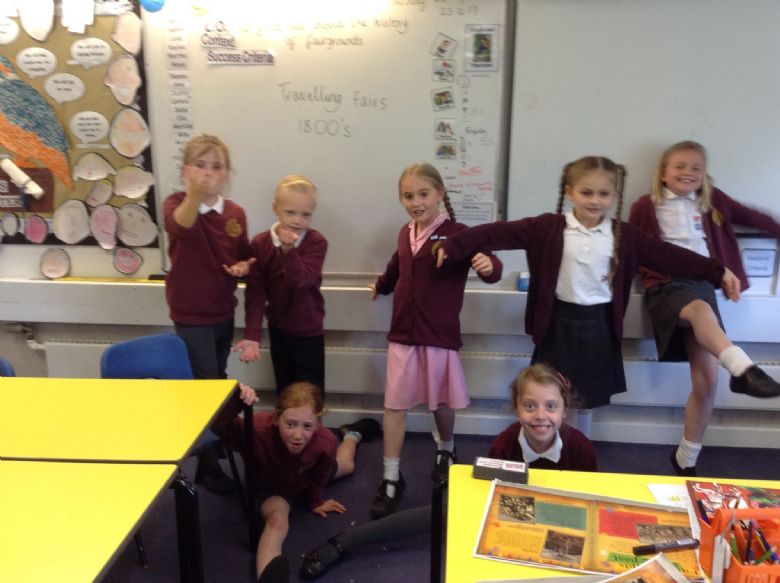 06/04/17 - From models to the real thing - STONEHENGE
We couldn't have wished for better weather for our Year 3 trip to Stonehenge to celebrate the end of our 'Time Team' topic. The children loved having the chance to see the stones close up having learnt all about them over the last few weeks. First of all, here we are with the models we made recently in the classrom, and then here we are face to face with the real thing...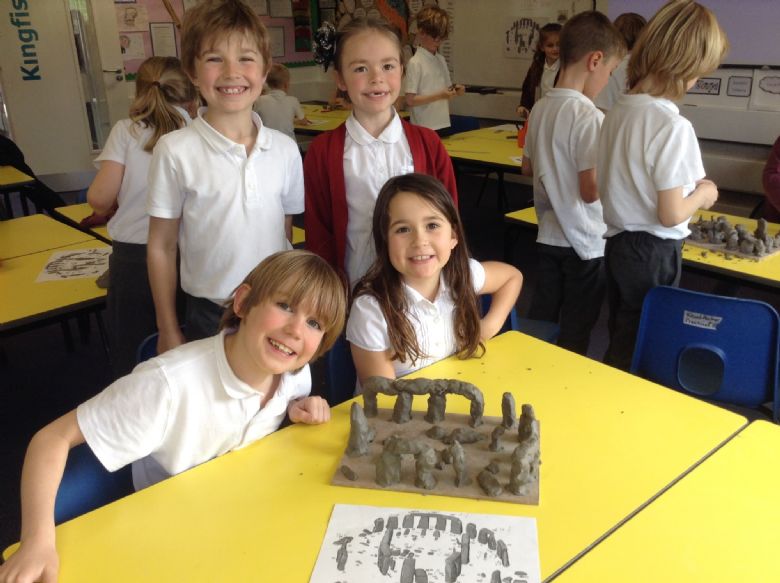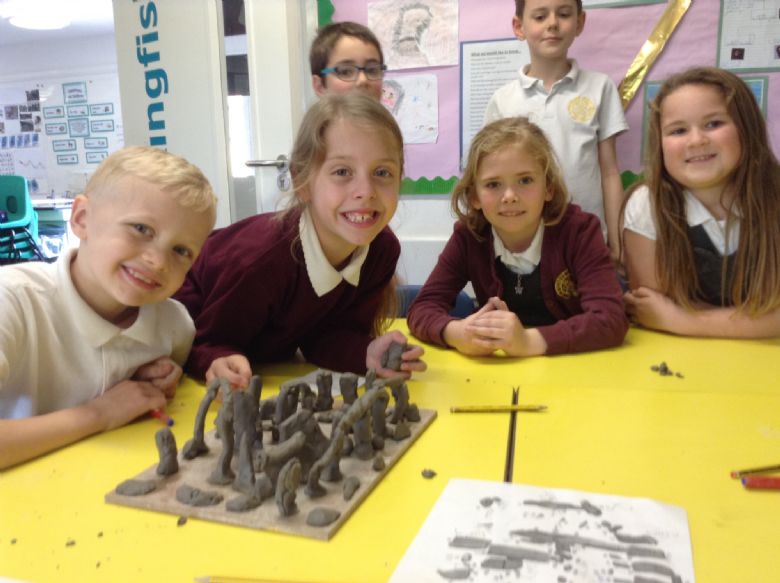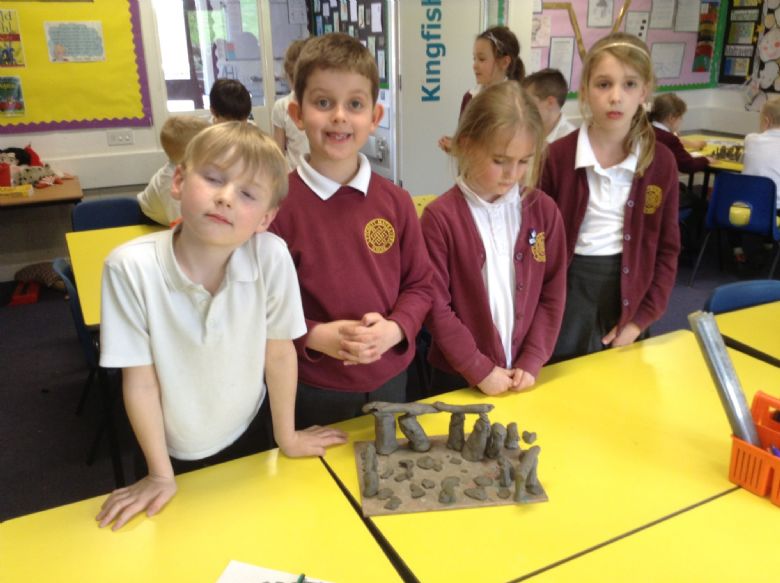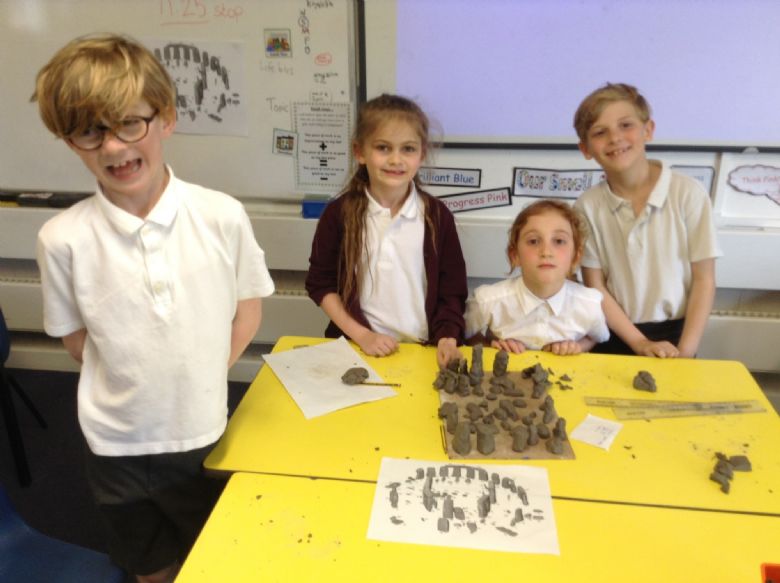 Discovering the REAL Stonehenge...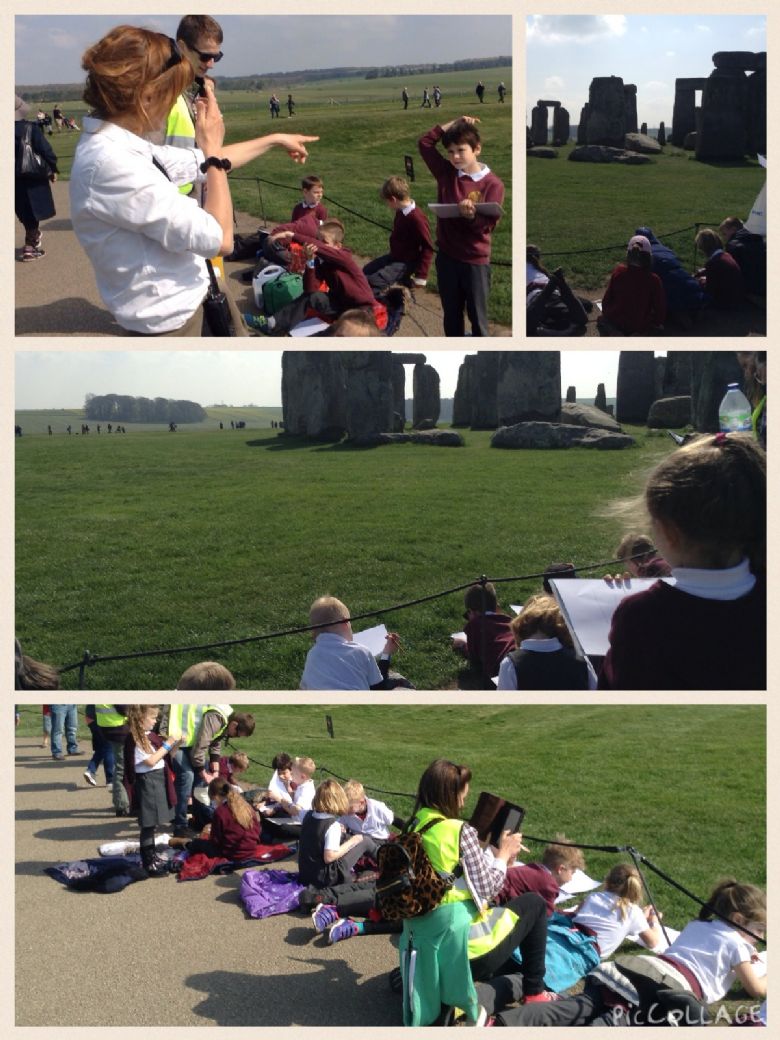 The children came up with their own questions to 'ask the experts'. This lovely lady was kept busy for a good 15 minutes! Here's Eddie asking about the first humans to have lived at Stonehenge:
After lunch, we spent an interesting time in the Education centre learning all about Stonehenge. We also got to make our own hazel fence, ropes and explore the Neolithic houses.
Finally, I wanted to pass on that I was also extremely proud to have several people commend us on the good behaviour of our children - a fantastic day all round!
10/03/17 A 'Wicked' World Maths Day
Today was a fun packed event from start to finish with lots of different activities to celebrate World Maths Day. Our focus was arithmetic and there was a magical wizarding theme to the day. Here is some of what we got up to ...
1. Quidditch Quiz Quest in the hall with the Woodpecker class - teams had to answer questions, then grab their wizard's hat, hop on a broom and zoom off to collect a Quidditch ball - the team with the most balls at the end won! Please excuse the shaky photos - it was difficult to be quiz master, referee and official photographer at the same time! The children loved this as you can see by the shouting and cheering!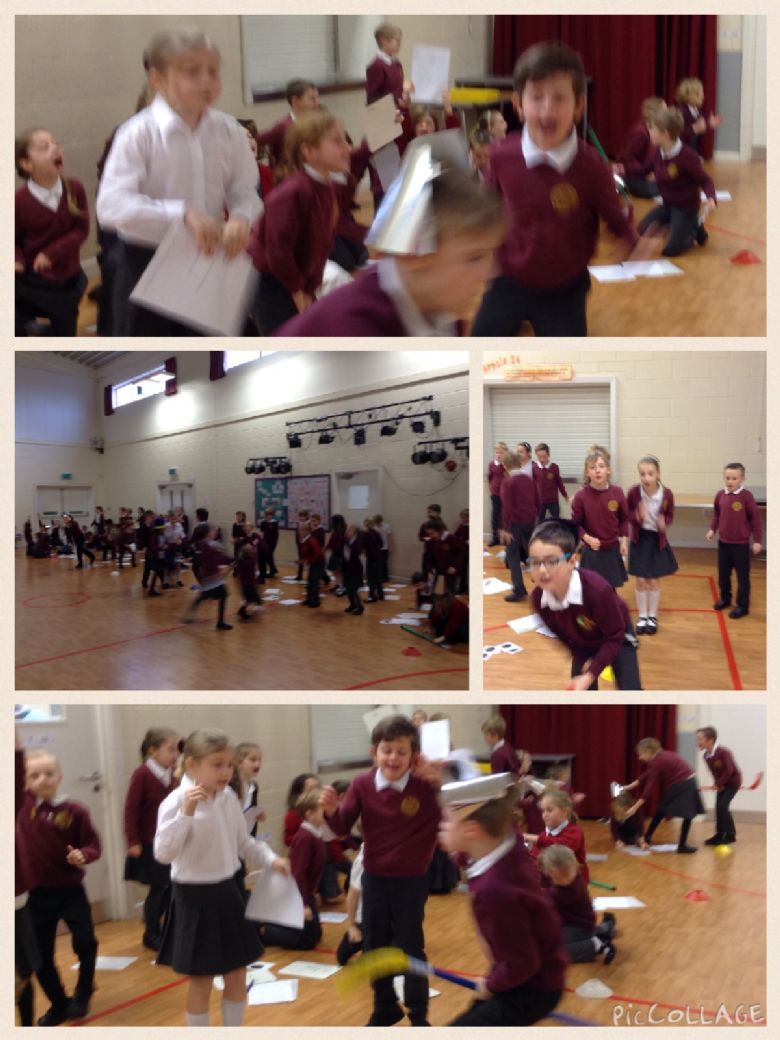 2. Times Table Treasure Hunt - who would be first to work out the answers, find them dotted around the hall and match them up with the letters? Kingfishers loved working in pairs to solve this challenge.
3. The Cauldron Challenge - children huddled together over their cauldrons in teams of 4 or 5 to work out the answers and win potions to add to their cauldrons.
4. Spellbinding Games - in the afternoon, the children were challenged to create their own arithmetic based board games which they then got to play with Year 4 Swans. As you can see, they were all very engrossed in this activity and planned, designed and created the rules together - well done Kingfishers!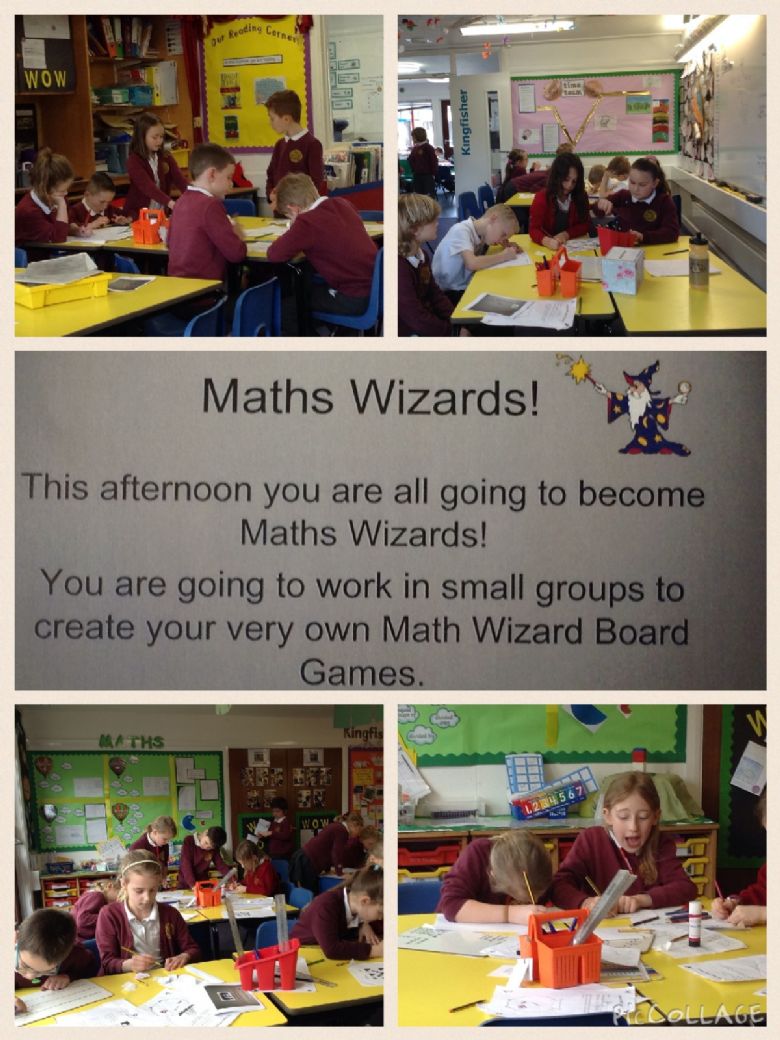 There was also time for mathematical crosswords and exploring fun websites with maths challenges. Phew! Here's hoping all your wizard mathematicians sleep well tonight :)
02/03/17 World Book Day Extravaganza
What a busy day for Kingfishers and the whole school! We were extremely impressed with all the thought, care and hardwork that went into creating and pulling together the wonderful outfits the children wore today. Take a look at us all...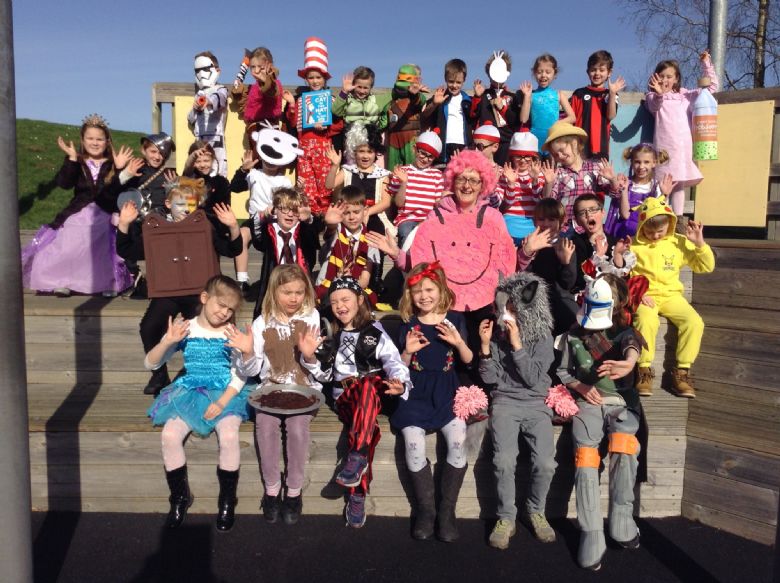 I particularly enjoyed listening to the children explain to each other which books and authors inspired them to choose their character. Many of them spoke with real passion about their favourite books, authors and characters. As you can see we had a real range including Sophie from the BFG, complete with a bottle of Frobscottle (back row), a Cat in a Hat from Dr Seuss, and Greg from 'The Diary of a Wimpy Kid'.
It was incredibly difficult to choose an overall winner across year 3 but Mr West and I agreed on Lorena Selby who dressed as Saucepan man from the Enid Blyton series of books about the Faraway Tree, complete with her favourite pancake pan. In Kingfisher class Sebastian Richards also won a special commendation for his creative outfit representing 'The Lion, The Witch and The Wardrobe' by C.S. Lewis. Also, Jasmin Gregg was recognised for her unique choclately outfit as Bruce Bogtrotter from 'Matilda' by Roald Dahl. Well done to everyone.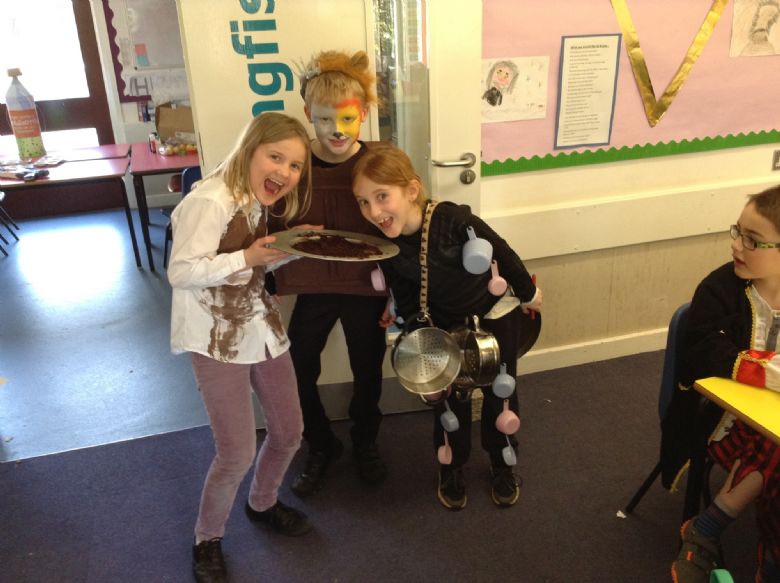 27/02/17 Spelling Stars!
We have decided to introduce Spelling Stars of the week for any child that gets full marks on their spellings. The children will put their star on the display if they have achieved full marks and the aim is to have their star on display for as long as possible! Kingfisher class are very excited about this and in our first week we had 12 stars on display so a big well done to:
Jasmin G, Darcy, Naomi, Jazmin B, Lorena, Saba, Sophie, Leila, Fletcher, Joseph, Lewis and Finley.
Keep it up for next week!
27/02/17 Multiplicationators!
Every Tuesday Kingfisher class have our Multiplicationators times table test. We have a display of all the planets and each child has their own rocket. Each planet represents a different times table and the children move onto the next times table when they have achieved three weeks full marks.
Kingfisher class absolutely love the Multiplicationators challenge and their rockets have really taken off recently, with everyone trying their best to get full marks each week, see their rocket move onto the next planet and get to learn a new times table. We wanted to share with you all how well they have been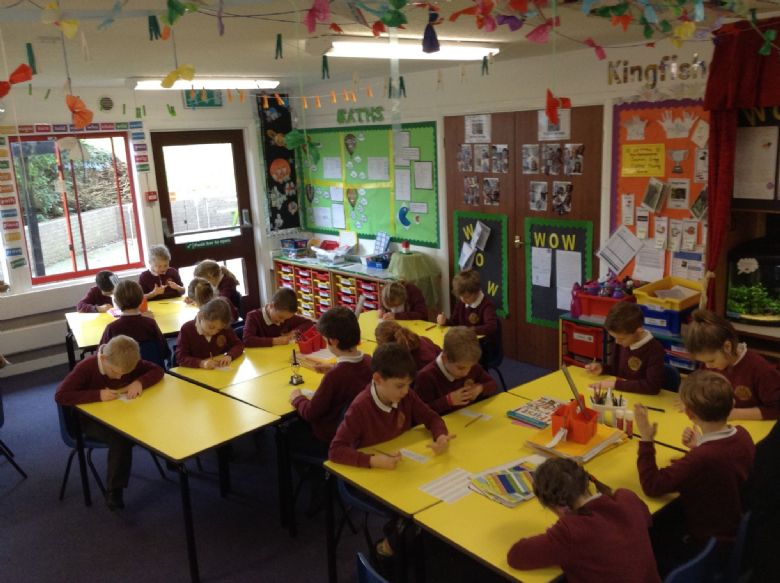 doing so a big well done to the following children who all got full marks this week:
Naomi, Amy, Ella, Matilda, Jasmin G, Darcy, Sophie, Leila, Kaylee, Maya, Poppy, Billy, Archie, Finn, Fletcher, Jude G, Lewis, George P, George L, Finley
02/02/17 - Neolithic Dwellings
We thought you would like to see the Neolithic dwellings we have been busy making with real clay and straw. We have had fun learning all about how these were actually made, then designing and producing our own models. What do you think?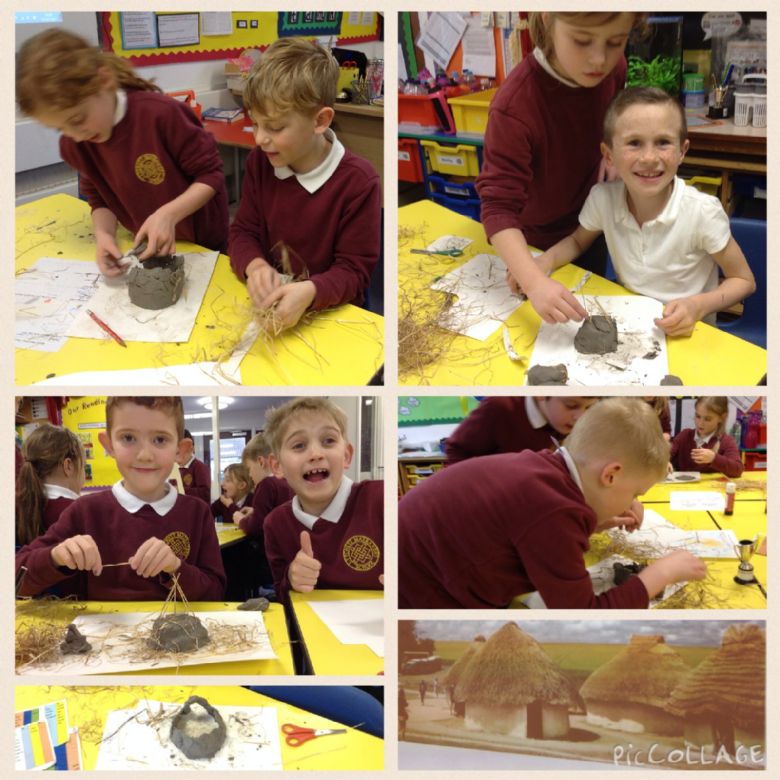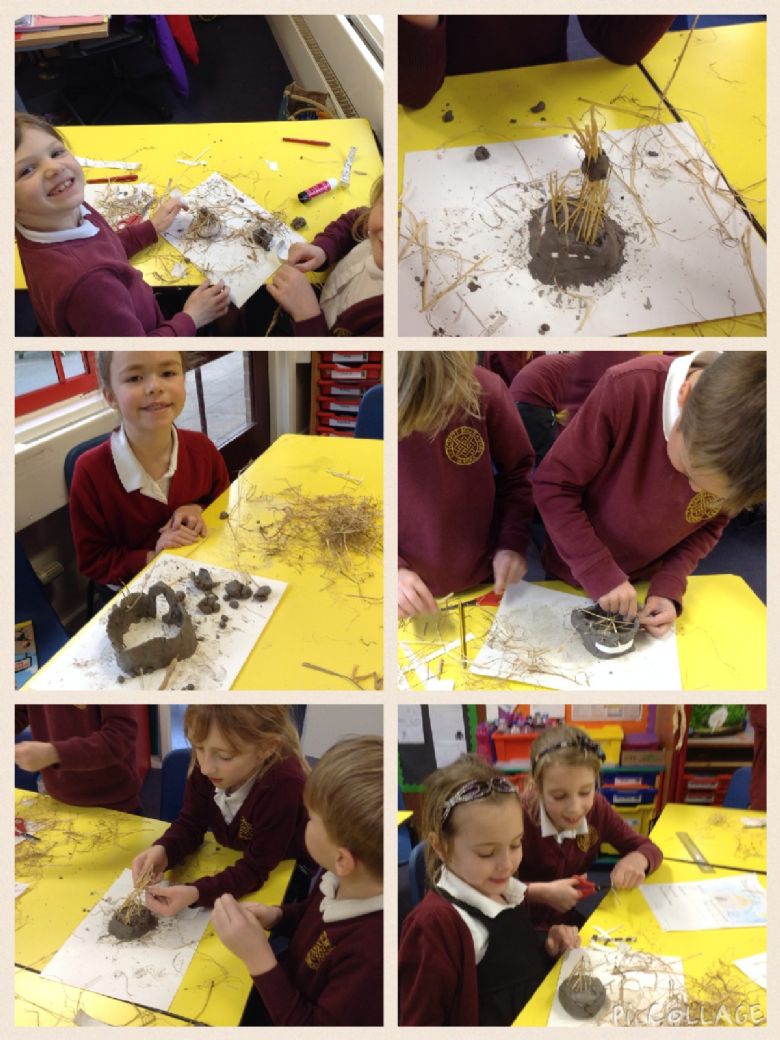 09/01/17 - Happy New Year!
We hope that you all had a fabulous Christmas break. The children have got off to a flying start with this term's new topic - Time Team! We shall be exploring pre-history and to get things going this week we created a human timeline in the playground to give us a real sense of just how long ago pre-history was!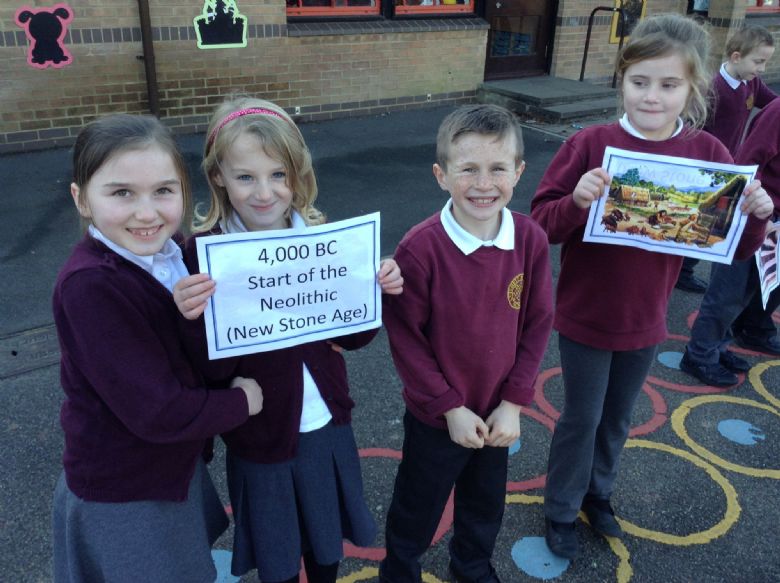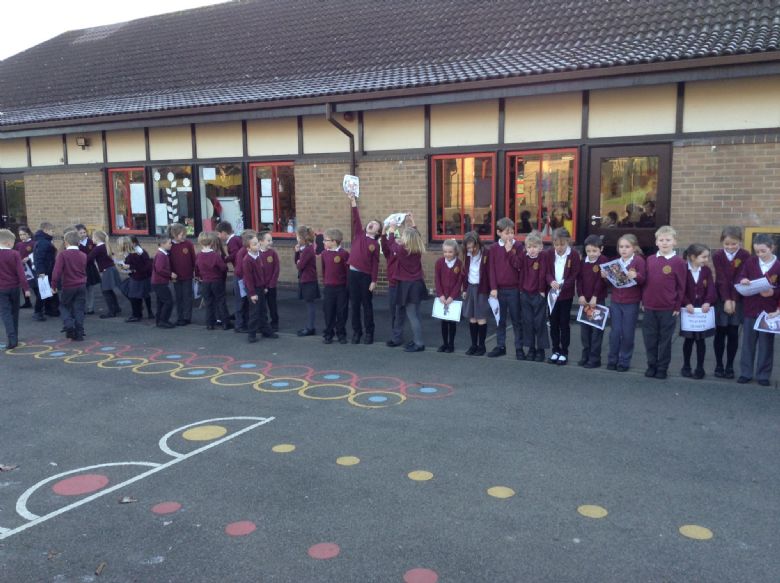 13/12/16 - Travel Fair
We had a wonderful time welcoming the families of Kingfisher children to share all the hard work they have been busily producing this term. If you came along, thank you so much for taking time out at this busy time of year - the staff and the children really appreciated it. It was fantastic to see so many of you getting involved in the activities the children had planned.
So whether you took the spice challenge, tasted a coconut, drew a turtle blindfold or pitted your wits against our knowledge in the Sri Lankan and Tsunami quizzes, we hope you had as much fun as we did welcoming you into our sweltering Sri Lankan classrooms! We are glad you enjoyed the curry and tea tasting too - clean bowls and cups all round.
If you couldn't make it this time, here's a taster of what went on and we look forward to welcoming you at our next event....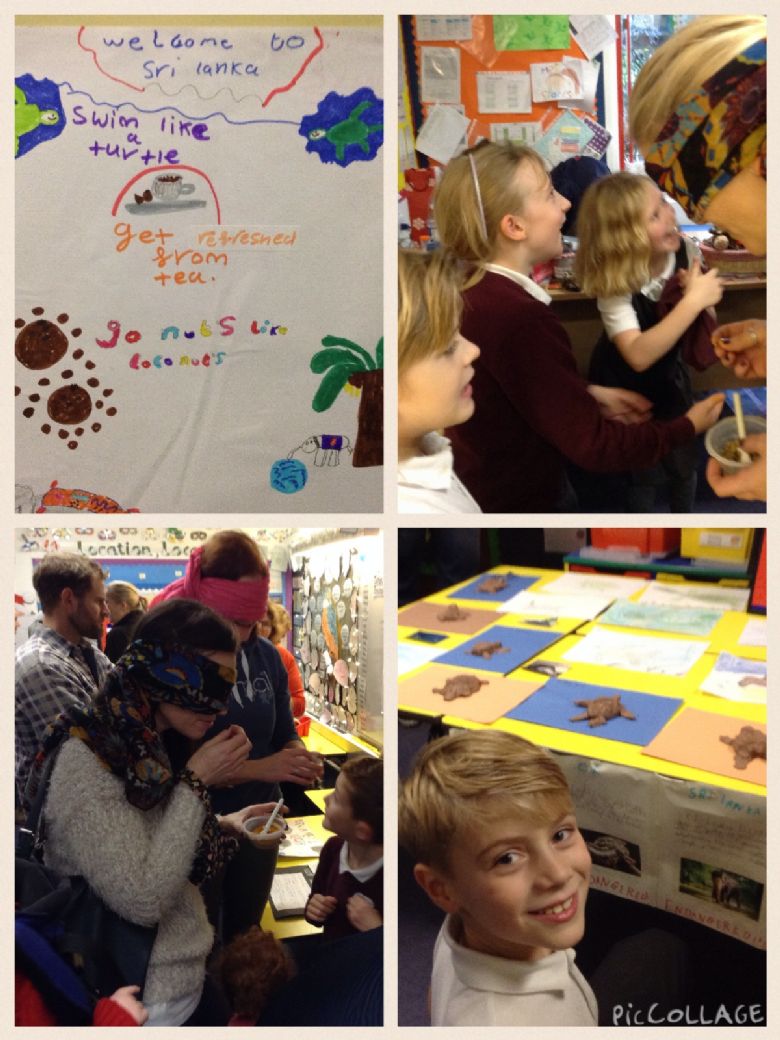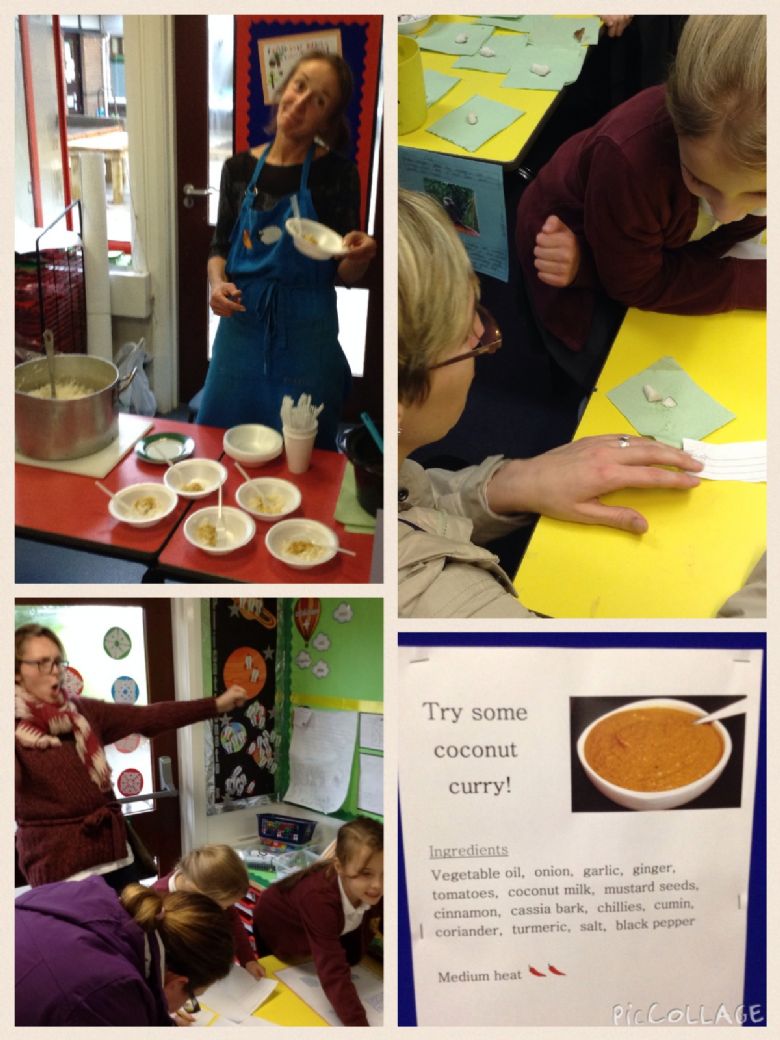 24/11/16 - Sri Lanka
This week we have been busy learning about different foods and spices as part of our Location, Location topic. We got to crack open some real coconuts and actually taste them for ourselves.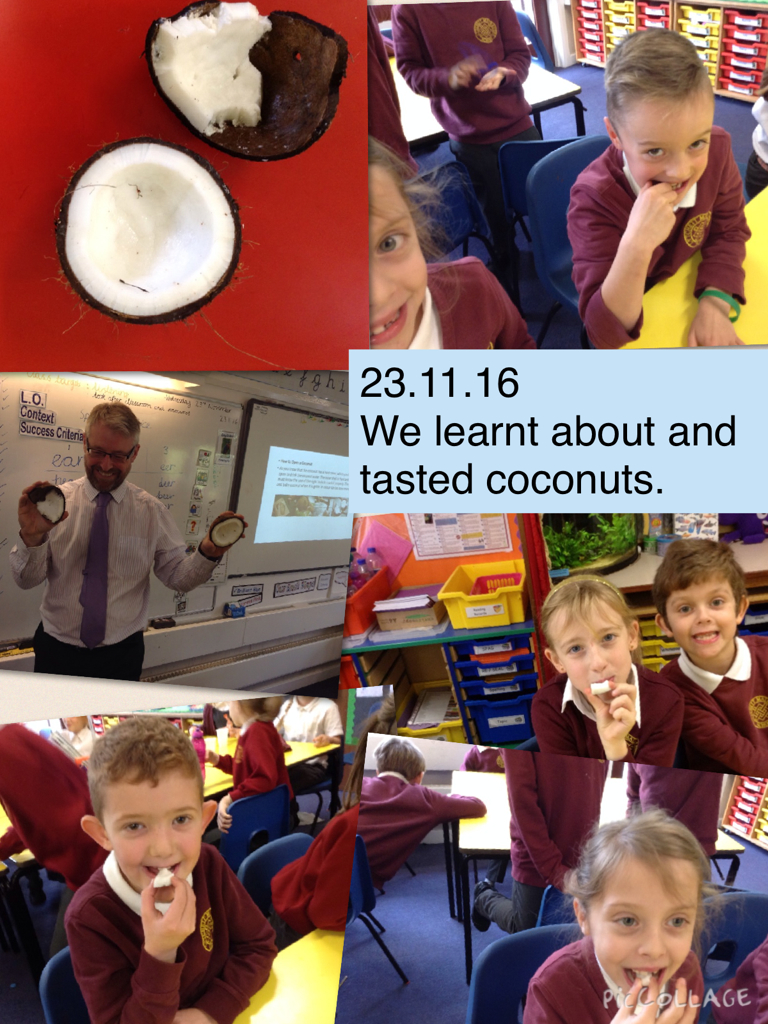 Look at the amazing spice coasters we have planned, designed and made, using real spices...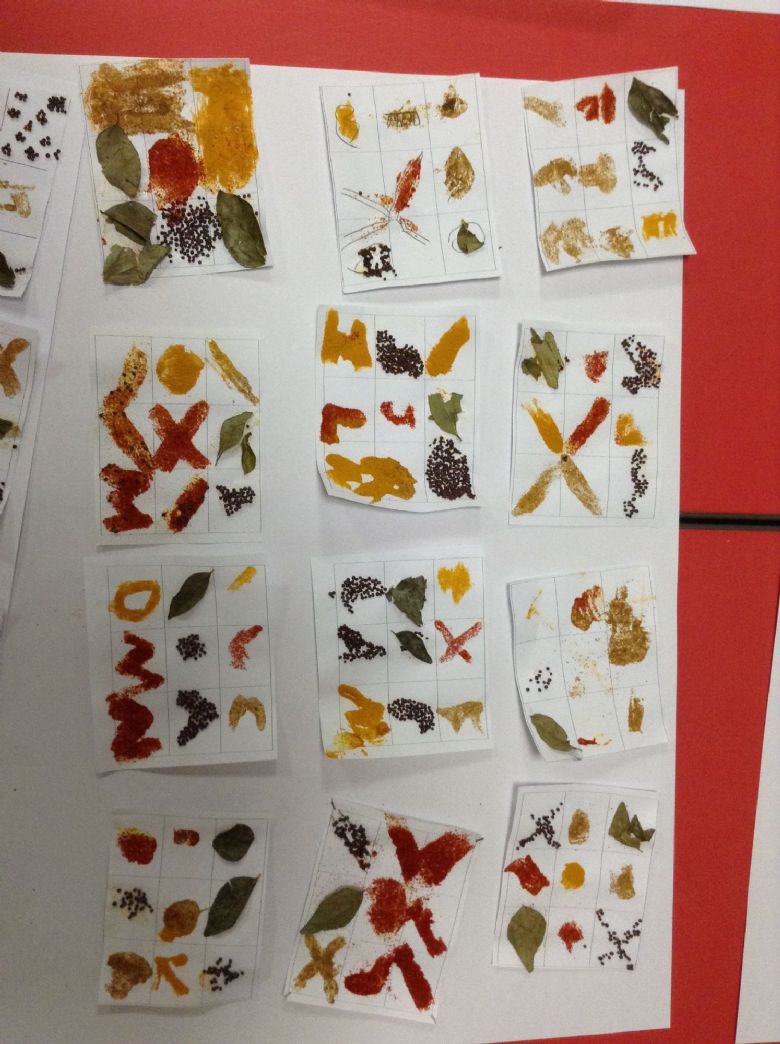 17/10/16 - Location, Location!
Today Kingfishers and Woodpeckers had a 'grand exhibition' and shared their amazing project work with each other. Children were allowed to visit both classrooms and talk to each other about their projects. Everyone had the chance to present their own work. We think you'll agree they all look fantastic.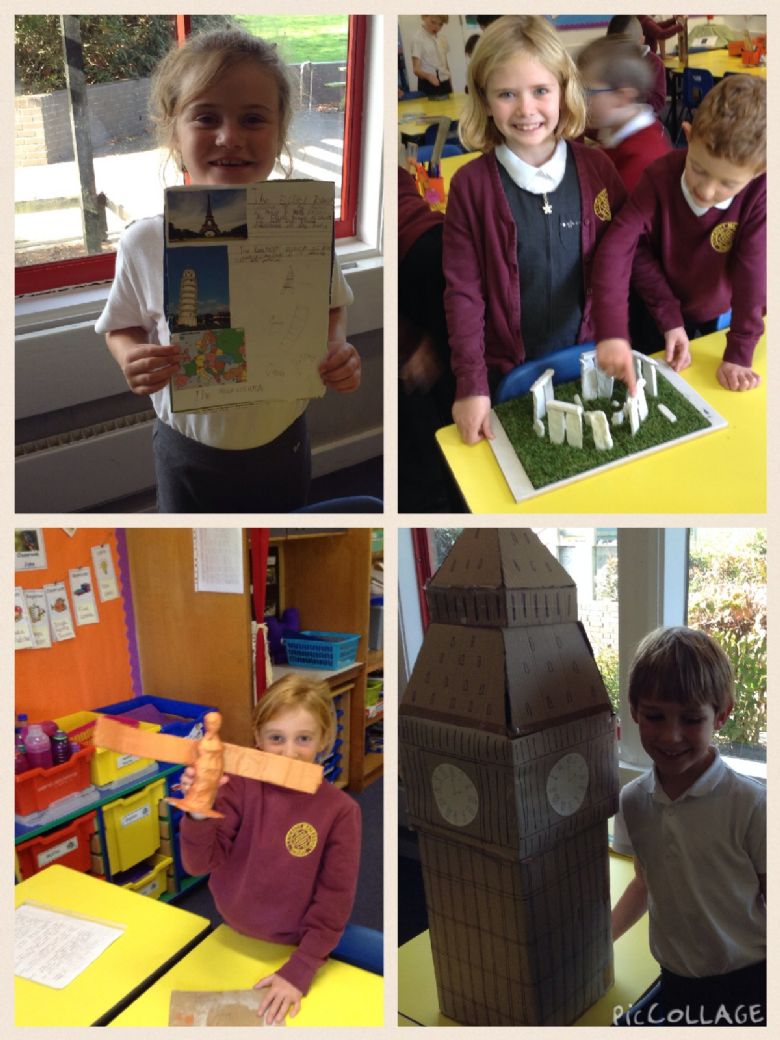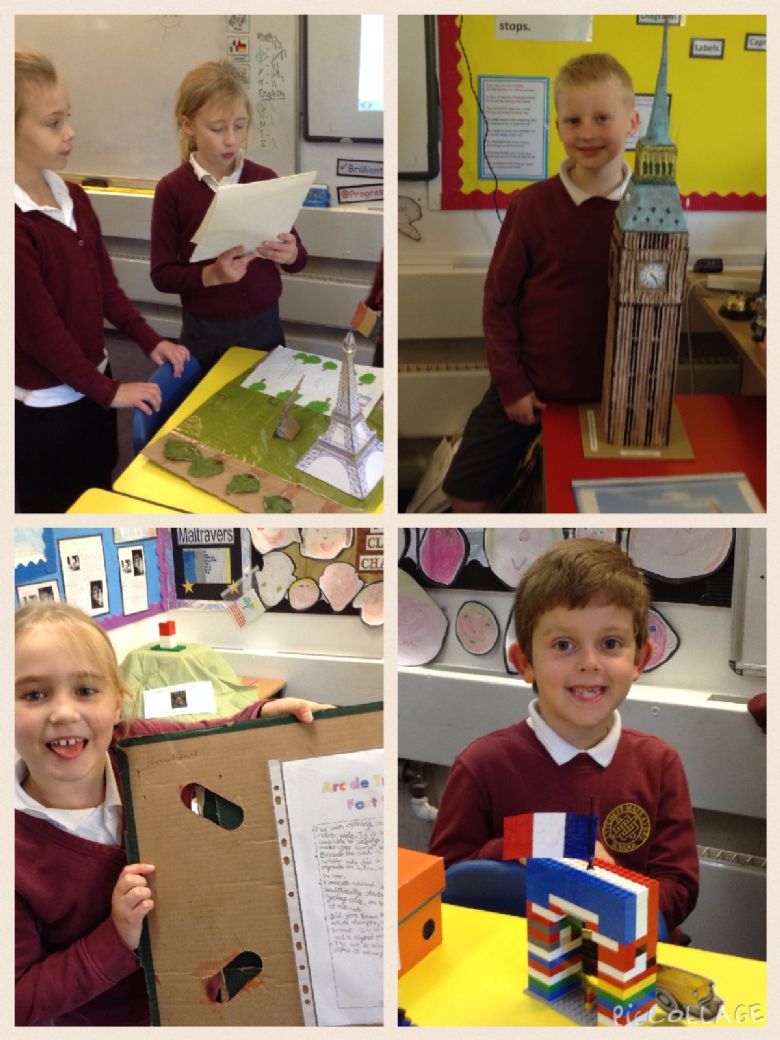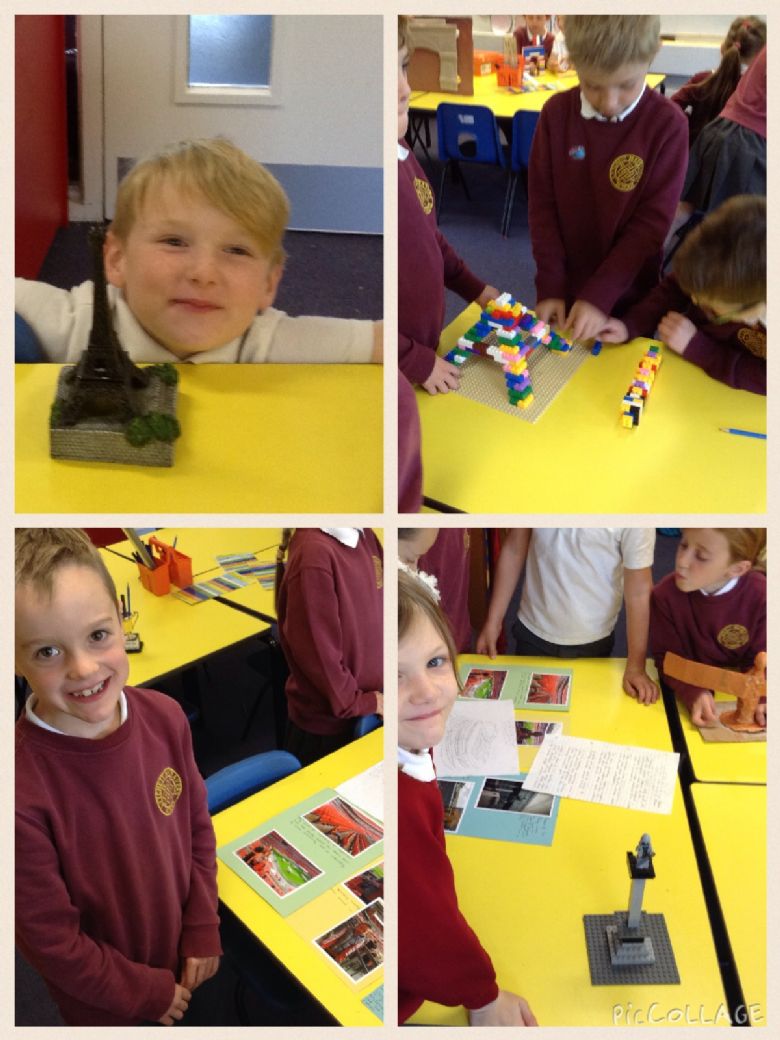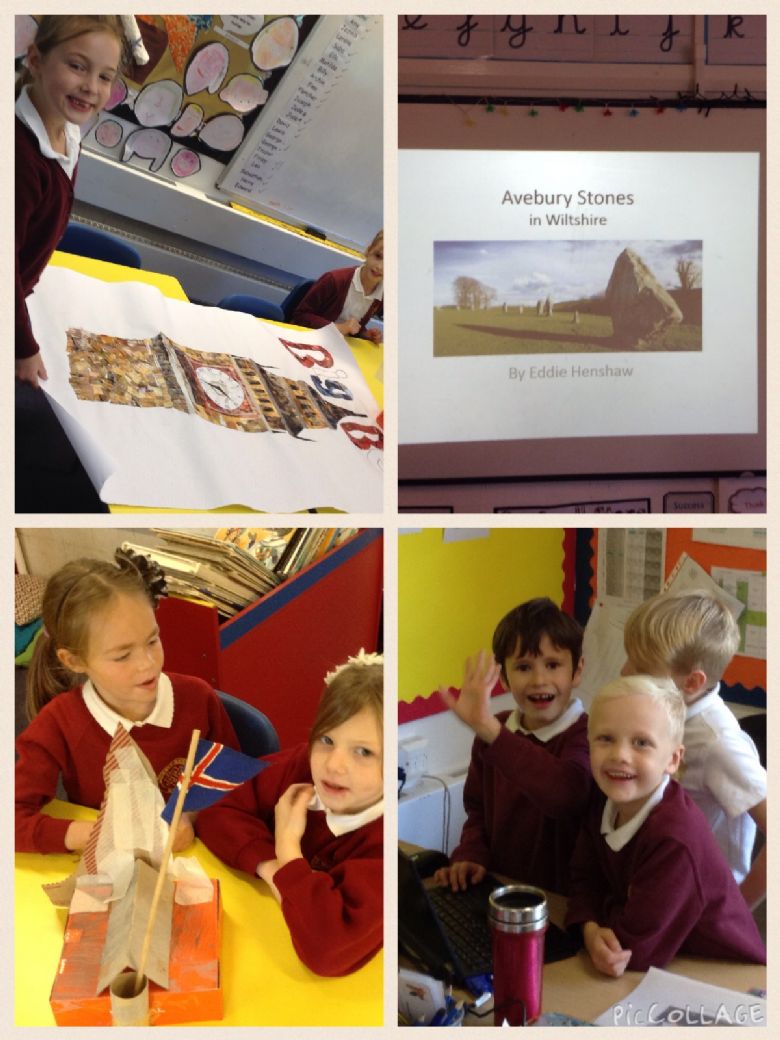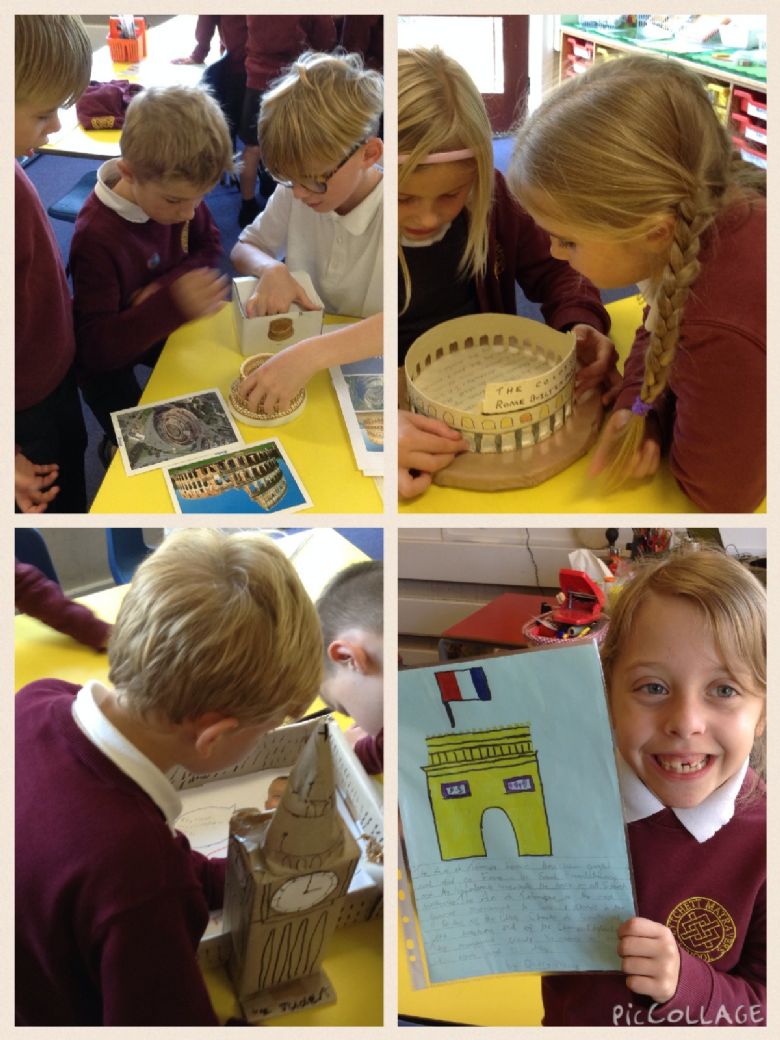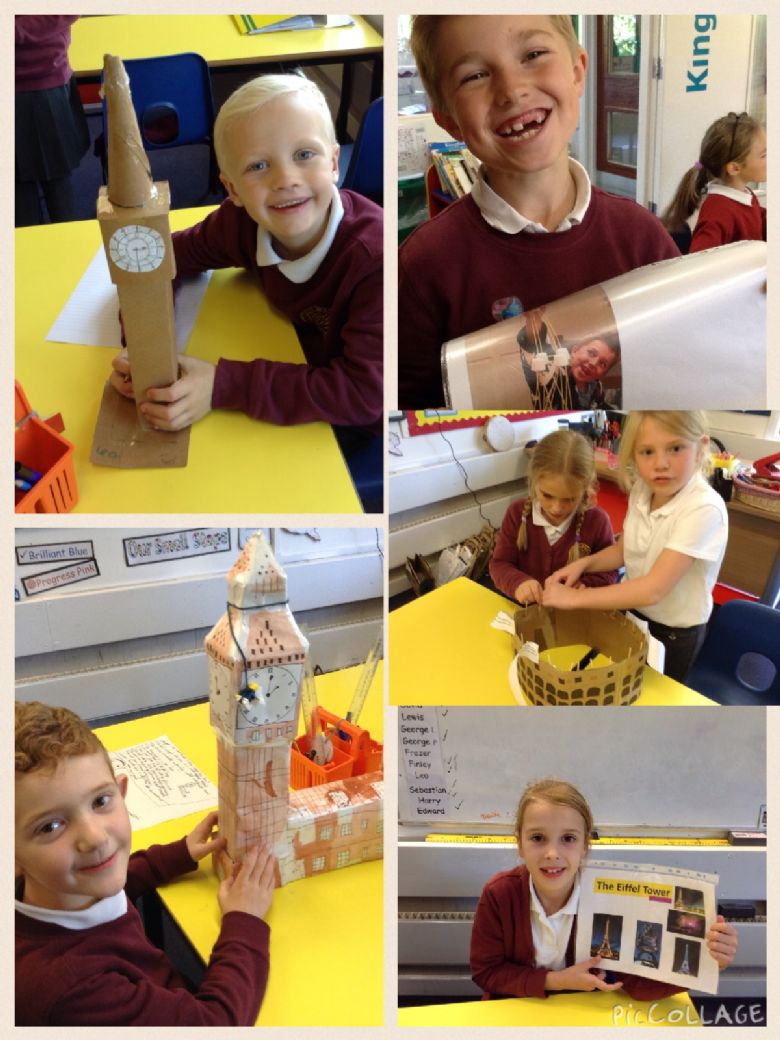 10/10/16 - Tasty Times
Today we wrote instructions on how to make a jam sandwich and after that we put them to the test - yum, yum!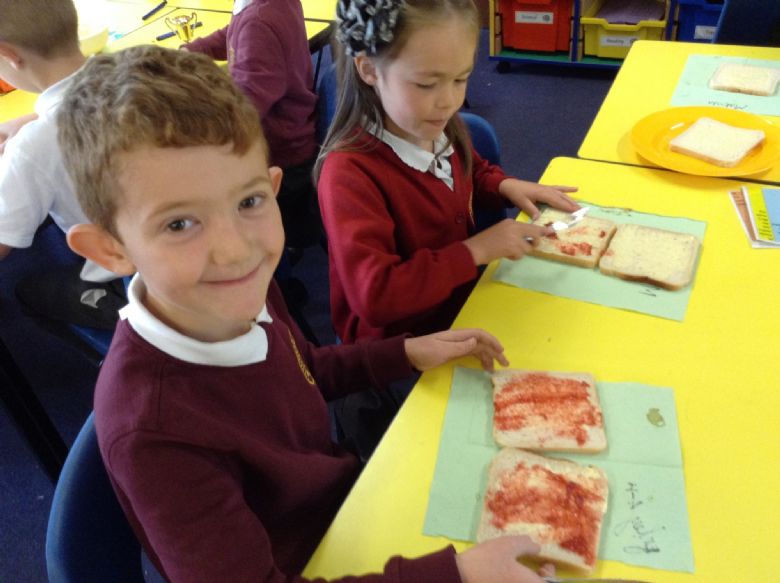 As part of our Location, Location topic, we have been busy tasting various fruits from Spain, including melon, satsumas and grapes. Some of us were brave enough to try olives!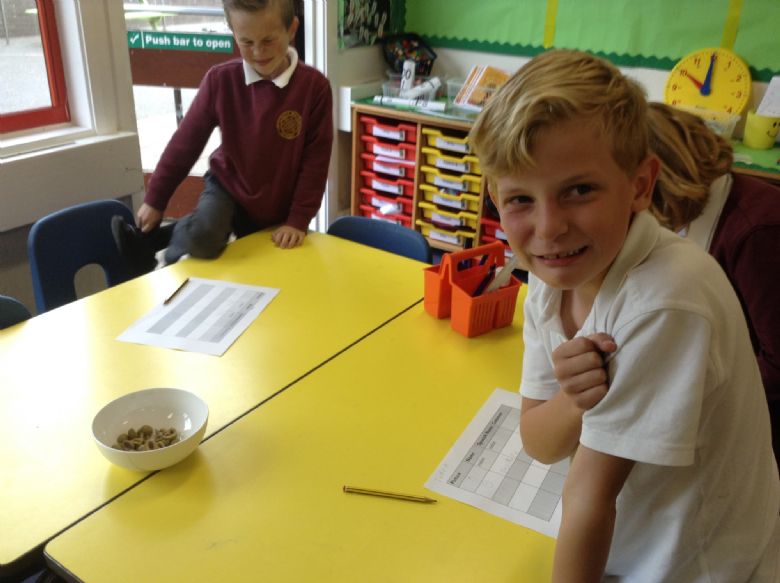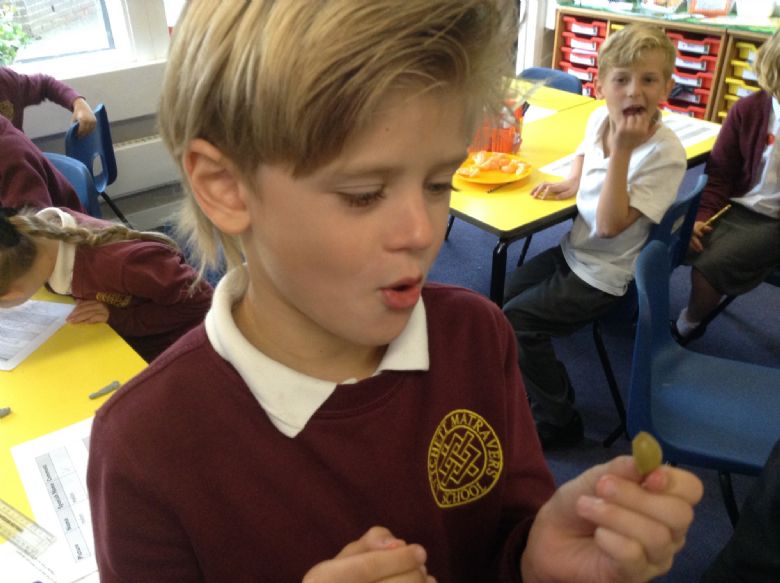 06/10/16 - We had fun creating 3D shapes in maths with art straws and Plasticine.


21/09/16 - Welcome to Kingfisher Class 2016!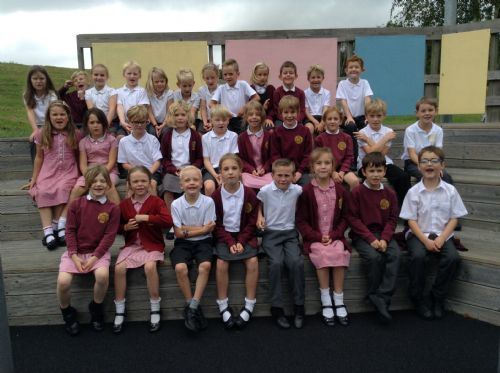 We are the Kingfishers. Mrs Stokes teaches us on Monday and Tuesday, and Mrs Odgers teaches us on Wednesday, Thursday and Friday. Watch this space to see what we have been up to.
Meet the Team!