Ladybird - RECEPTION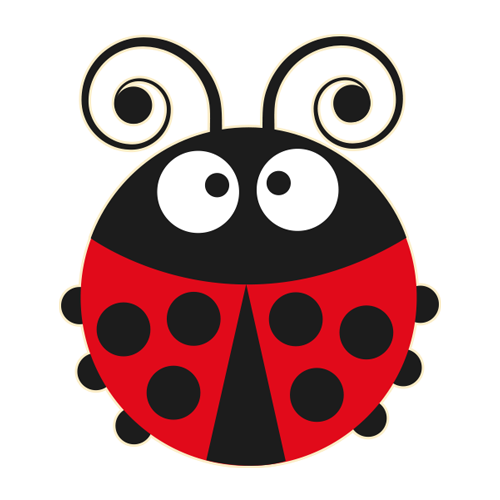 Welcome to Ladybird Class Page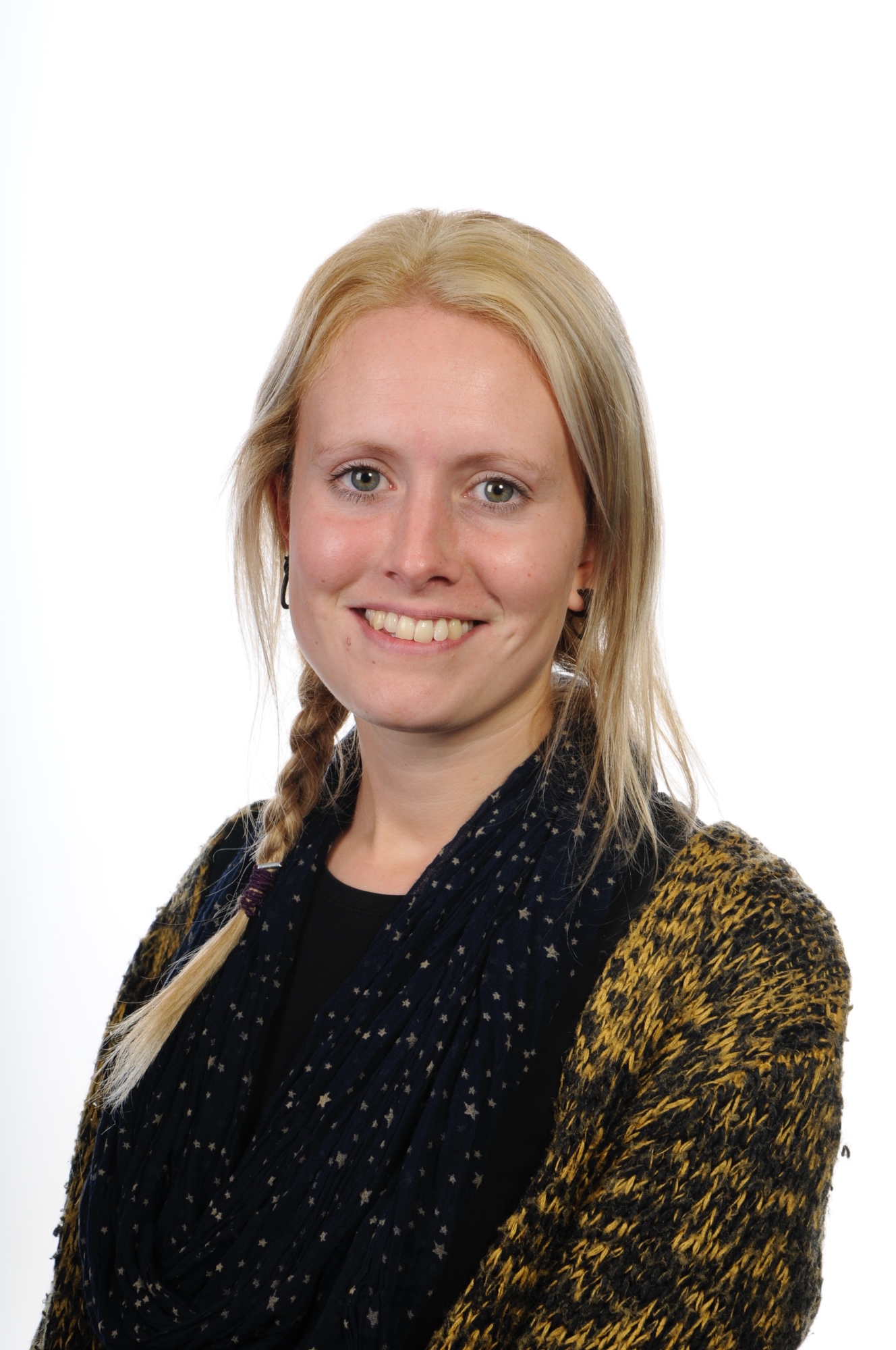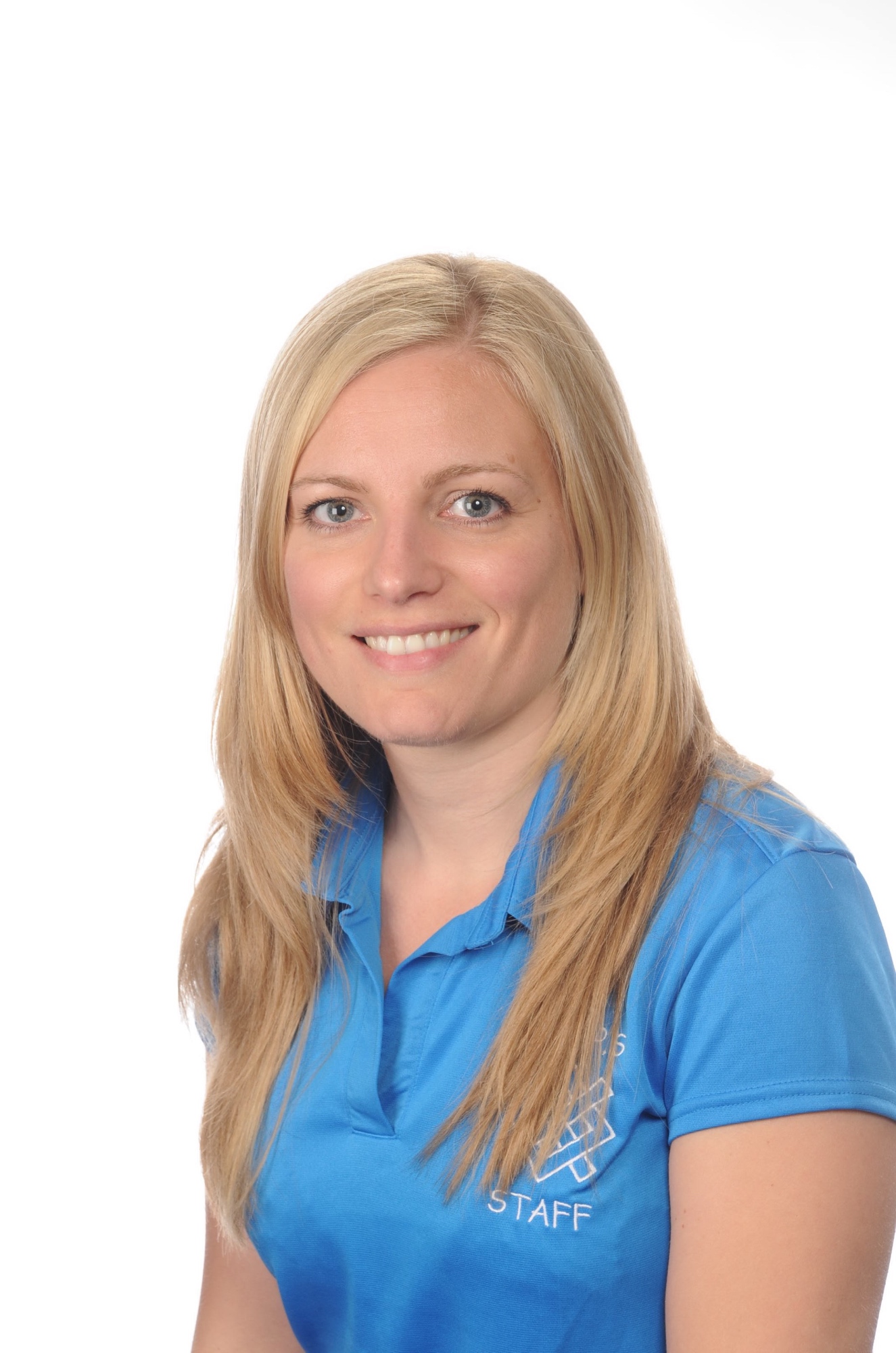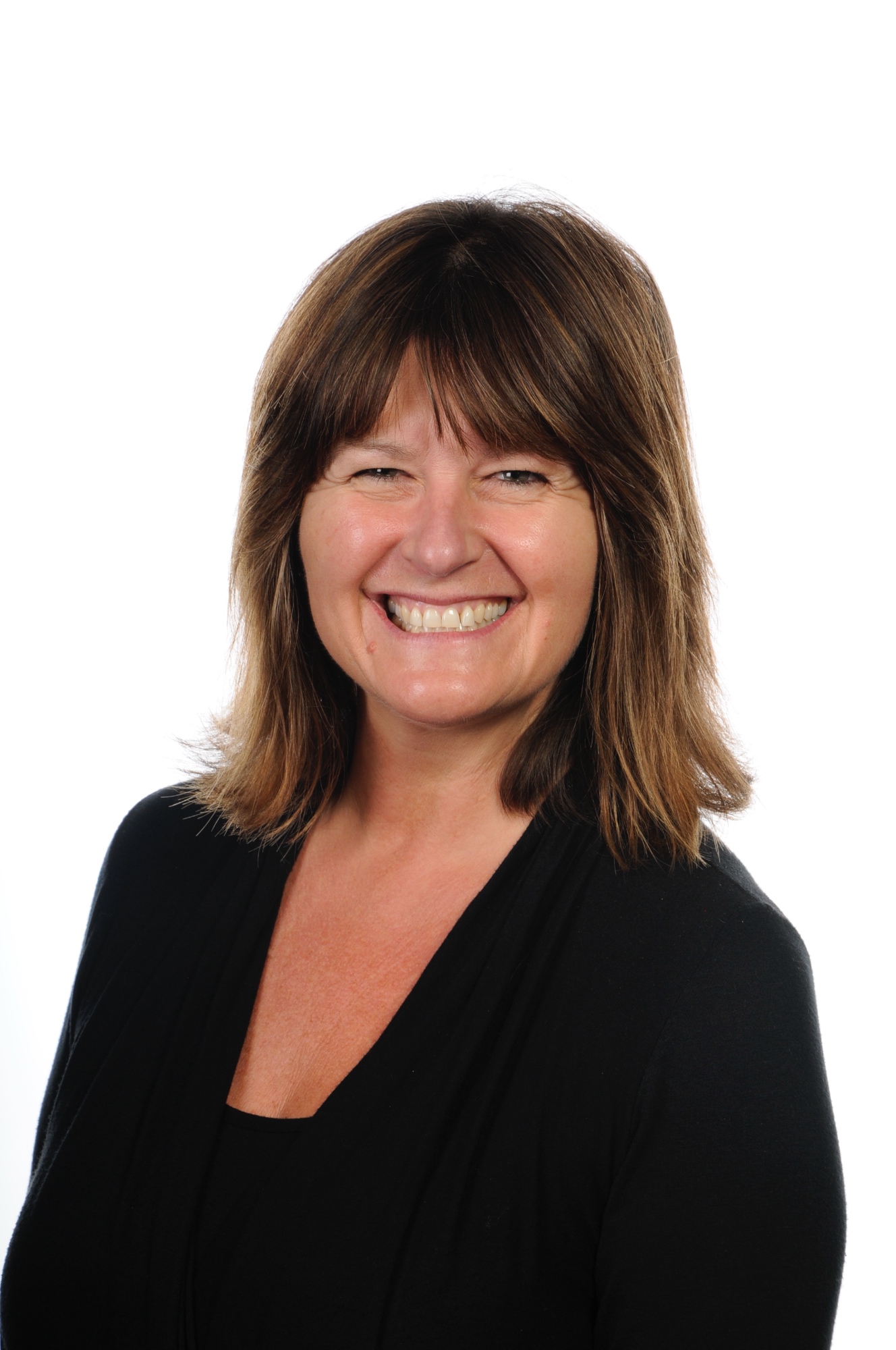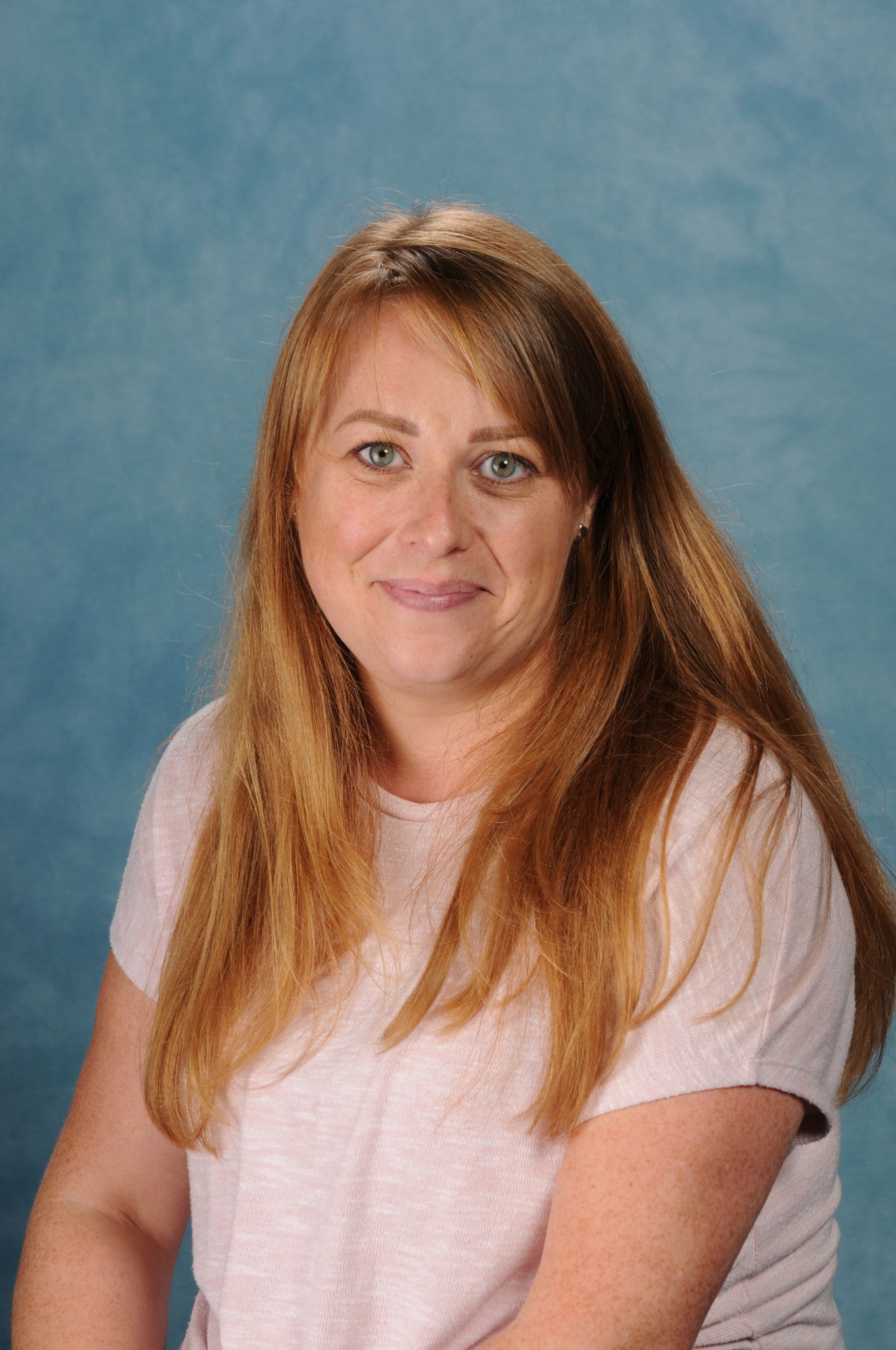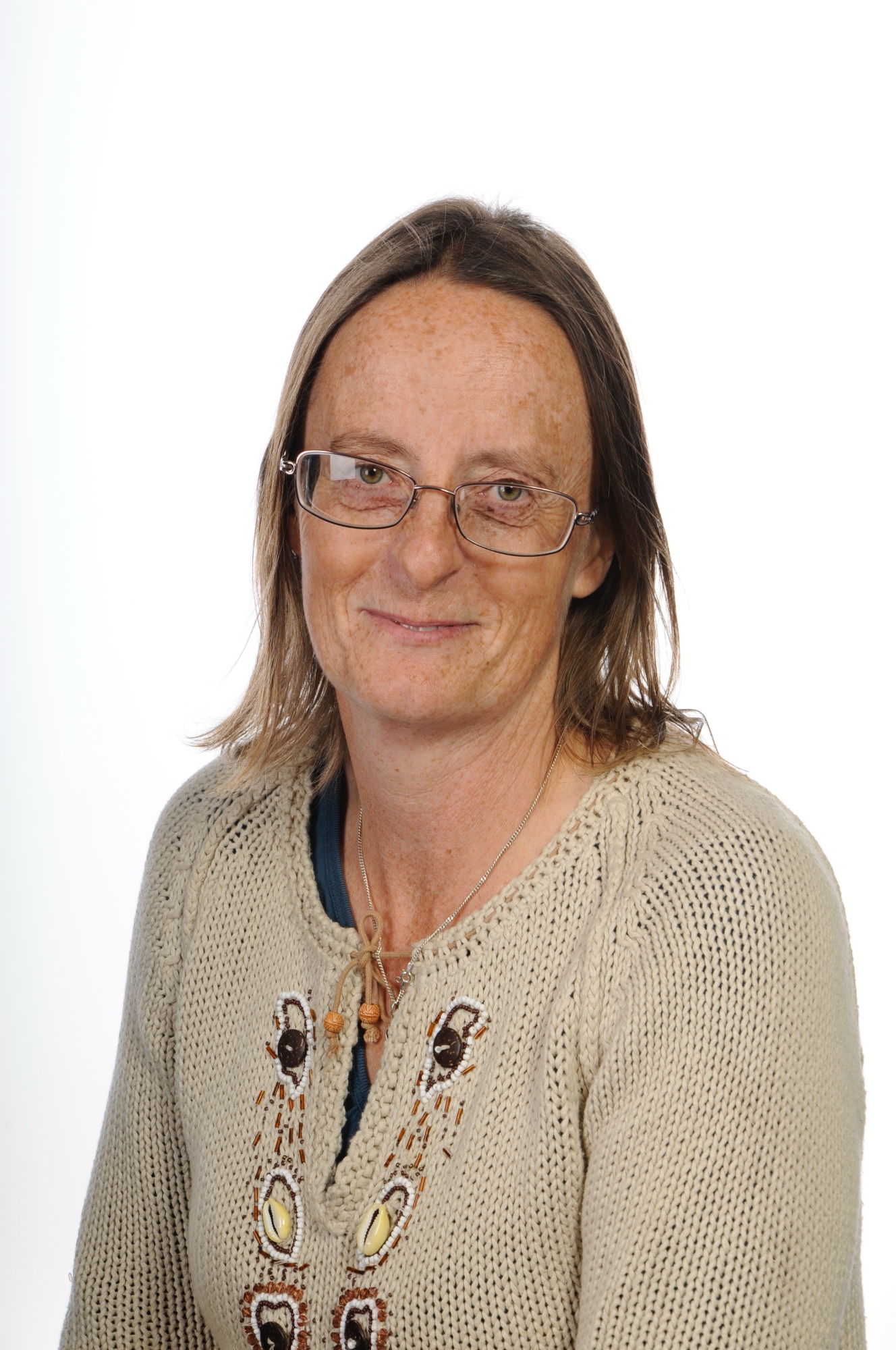 Please see the bottom of the page, for a copy of the EYFS Newsletter.
Home Learning - please scroll down for latest news.
Hello Ladybirds and Honeybees, we hope that you are all keeping well. Whilst you are at home, we will be posting ideas and videos on here, which you can use to help you continue your learning along with the pack you took home. We will post videos every few days, these will usually include a maths and phonics/writing focused activity.
In the Early Years, a lot of learning is child led and through play. We hope the resources provided in the pack will give you lots of ideas of things to do, but playing and being creative with your child is just as important. For example, give your child a range of resources such as colouring crayons, child scissors, sellotape, junk modelling/recycling materials, paper, stickers and see what they create. You can take this further, by getting them to write a label for their creation, perhaps make up a story together about it, encourage them to adapt their model - what could they add to make it fly? Make it stronger? The same approach can be taken with any model they build with their blocks or lego.
Role play is an excellent way to encourage creativity and improve vocabulary - join in with them! Let them decide what they would like to do and create it together. You don't need to have a ready made play shop, together, create props they think you would need eg: use a cardboard box and make a till, use tins from your cupboards or draw pictures of food, use one of your t-shirts as the uniform. Create price labels together using their numbers. Create signs and write labels, lists and captions using their sounds.
We don't want home learning to become a chore or a battle, as said, a lot of learning is done through play in EYFS. However, the children have had daily phonics sessions so it would be great if you could set aside some time regularly to do some reading together. Look at sounds and red words (see set 1, 2 sounds on sheet and red words). Practise reading and writing different sounds and red words. Green words are words which are made up from sounds they have learned eg: sun, chip, feet.
Spend some time looking at the videos we post every few days and take part in the learning suggested.
Take part in daily physical activity. The children love using www.gonoodle.com in school to keep active, and Joe Wicks is posting 30 minute daily sessions on his YouTube channel.
Enjoy being outside where possible and explore nature and the natural world. Encourage the children to ask questions and be inquisitive. Investigate and find out answers together.
We wish you all the best and we hope to see you soon xxx
Thank you again for the delivery of treats from Reception parents, it is appreciated more than you know! xx
Friday 3rd April.
Happy Easter holidays Honeybees and Ladybirds! We hope that you will have a fantastic time at home relaxing and playing with your families. For our last day of term we have attached the last two sounds from RWI Speed Set 2 for you to look at if you wish (there is a special appearance from Mrs Lawrence's dog!) Below are some green words with today's sounds for anyone who would like to try!
'ou' and 'oy' YouTube link: https://youtu.be/fNBARJN5zZQ
ou: ouch, pouch, scout, south.
oy: joy, soy, boys, toys.
Here is a fun maths activity you could do with ordering by size: https://youtu.be/UKMLVc0xSSE
Think about the words - tall, short, small, big, long, height, length, order, size
We won't be setting home learning over the Easter holidays. However, we have created some fun activities you could complete in the holiday. You can download it at the bottom of this page. Home learning from the last two weeks will still remain on our class pages, should you wish to access it.
Our topic next term is growing, watch the video and if you want start to talk about growing over the Easter holidays. Maybe you can spot things that grow in your house or if you go for a walk?
We miss you! Keep safe and well, love from Mrs Foster, Mrs Lawrence, Mrs Leigertwood, Mrs Coombs, Mrs Porter, Ms Hammett and Mrs Jones xx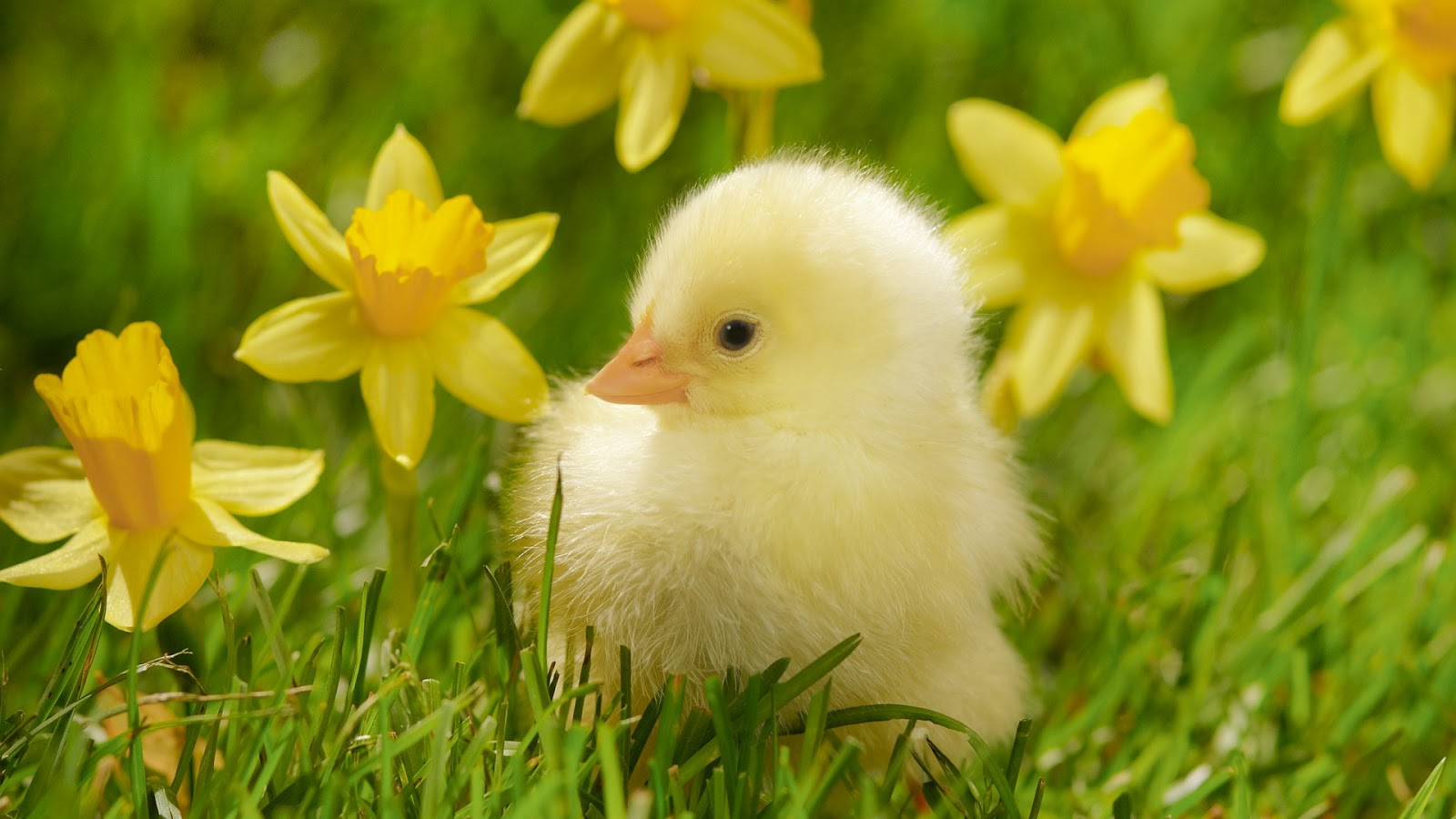 Thursday 2nd April.
It's Thursday! Two whole weeks have passed since we've all been together in school, we miss you so, so much! We hope you are all keeping safe and well, being kind to everyone at home and enjoying playing. Have you spotted any signs of Spring yet? I saw some lambs in the field yesterday, it made me smile!
Today's challenge is a different one…we get changed for and from PE lessons twice a week. Could you practise getting changed? Choose maybe a fancy dress costume, or pick some clothes to create a funky outfit! Remember to put your clothes in a neat pile, otherwise they can get mixed up! You could challenge yourself and even use a timer to try and beat your time! https://www.online-stopwatch.com/classroom-timers/
Jumpers are VERY tricky. We are not expecting you to be able to do it yourself, but every little helps!
Love from Mrs Foster, Mrs Lawrence, Mrs Leigertwood, Mrs Coombs, Mrs Porter, Ms Hammett and Mrs Jones xx
Wednesday 1st April.
Happy first of the month! April is here, the fourth month of the year - 1/4/2020. When you are out in your garden, or if you can get out doing your daily exercise, see if you can spot some signs of Spring!
There are two new videos today. One is a phonics one, looking at the sounds air and ir. See if you can think of any words with those sounds in, I've drawn some pictures for you to guess in the video!
air: fair, stair, air, chair
ir: bird, girl, third, dirt
The maths activity is looking at take away (subtraction/less than). It's a fun practical activity and will help you practise your counting too!
We hope you have been having lots of fun doing what you enjoy. Have some of you been playing with your cars? Drawing? Building? Singing and dancing? Role play? Puzzles?
Today, Kasper and I have been playing dinosaurs and we tried Cosmic Yoga earlier, it was fun!
Thank you for the treat delivery today for staff! It is really appreciated and has put a smile on everyone's face! We miss you all!
Tuesday 31st March
Happy Tuesday! Hello to all our Ladybirds and Honeybees. All the team in the EYFS are missing you all lots. We hope you are all keeping well.
There's been lots of things to keep you busy over the last week, so today spend some time going back over some of the tasks you liked doing.
Spend some time doing what you love – being outside, messy play, drawing, painting, building, junk modelling, cutting/sticking, or playing with your favourite toys!
Have you made a rainbow yet to put in your window? We have here and I can see 2 from my front door!
Please remember these tasks are just suggestions of activities that you can do during your time at home. There is no expectation. This is a strange time for us all and everything feels a little out of the ordinary! Please just do what you are able and happy to do, when you have the time.
In the EYFS the children don't sit for a long time completing tasks. Children learn best through play and the interactions they have.
Monday 30th March
Happy Monday Honeybees and Ladybirds!
Below are links to two new videos, with activities for you to do if you wish. The maths is looking at our part, part, whole model and seeing how many ways we can make a number/total. There are two new sounds to look at too. See if you can think of any words together which have the sounds in. There are some green words you can practise reading at home using the sounds:
ar (start the car) - far, bar, star, bark, dark, march.
or (shut the door) - for, port, cork, fork, torch, storm, .
We hope you have fun, whatever you choose to do. We are missing you lots and hope you are having lots of fun at home xxx
Part, part, whole video link: https://youtu.be/GReHu4FC3YU
ar and or video link: https://youtu.be/hDDsdqiV6Ss
Friday 27th March.
Happy Friday! Make sure you check out the side tab, where there is a link to Mrs Leigertwood reading a story for you to listen to! She is missing you all too.
Below are links to two new videos, with activities for you to try if you wish. The maths is looking at patterns, I'm sure you can create lots of interesting patterns with things around your home! There are two new sounds to look at too. See if you can think of any words together which have the sounds in. There are some green words you can practise reading at home using the sounds:
oo (poo at the zoo!) - moon, spoon, soon, food, room, zoo, shoot.
oo (look at a book) - look, book, cook, foot, shook, took.
We hope you have a good weekend :) We are missing you all xxx
Patterns Video link:
oo and oo Video link
Thursday 26th March.
Happy Thursday! Aren't we so lucky with this lovely sunshine? I hope you have all managed to get outside and enjoy it.
You have lots to get on with and we'll be posting some more videos tomorrow, but if you want an activity to do today, an area in the EYFS is 'Expressive Arts and Design'. As part of this we look for the children to:
- Use movement to express feelings.
- Create movement in response to music.
- Enjoy joining in with dancing and ring games.
- Sing a few familiar songs.
- Begin to move rhythmically and imitate movement in response to music.
You could spend some time listening to different types of music/songs and dancing to it! Take the children's lead and copy what they do! Does different music make them want to move differently? Sing some familiar songs together and perhaps choose a new song to learn!
Wednesday 25th March UPDATE
Hello everybody! Please see the photo below of our junk modelling creation! Can you guess the theme? l also found another 3d shape for the roof of my tower -can you find out what the shape is called? We look forward to hearing all about your creations!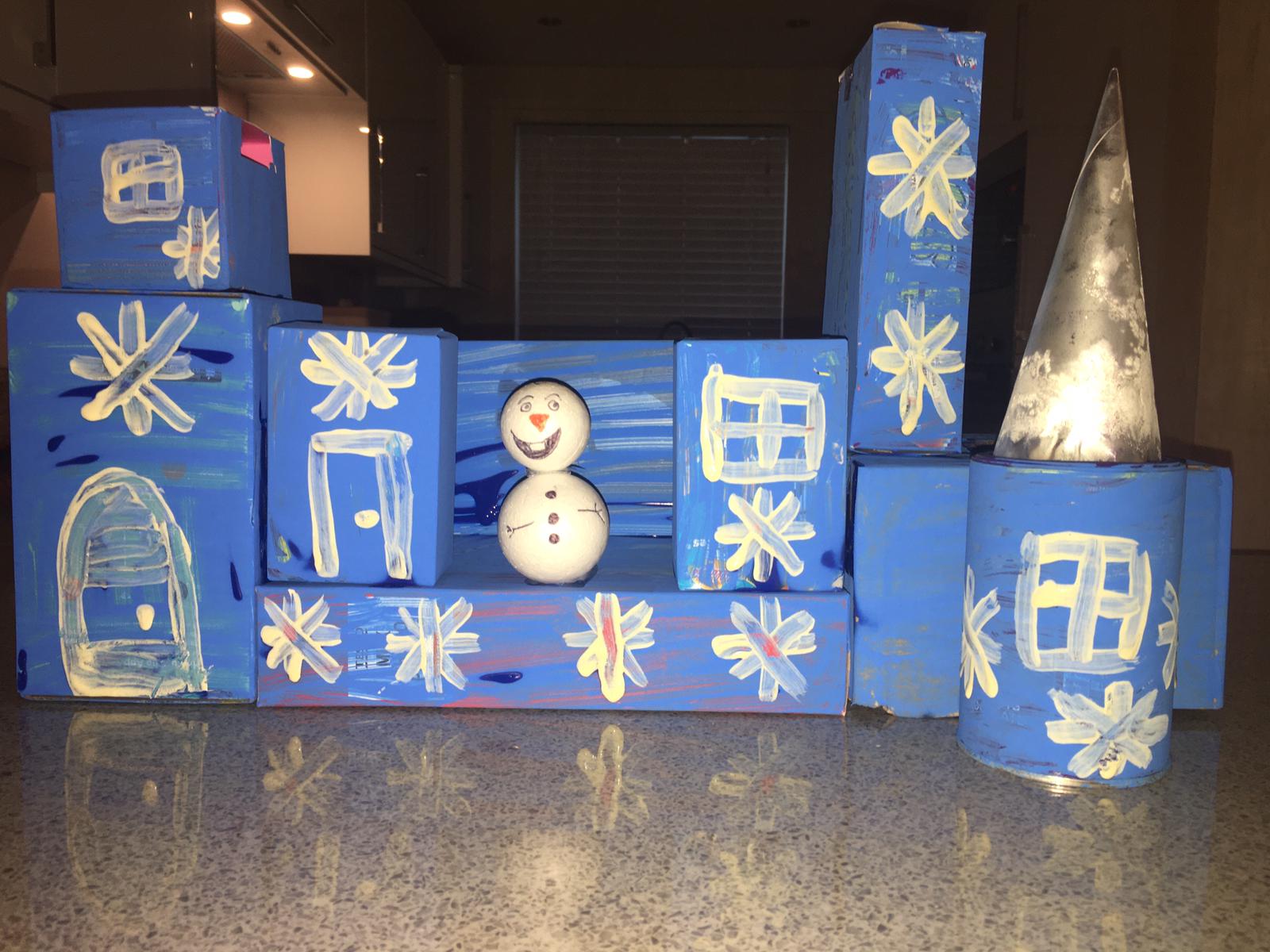 Wednesday 25th March
We hope you are all well, we had a go at PE with Joe Wicks this morning, did you? It was great fun!
Please have a look at the following videos ... Mrs Lawrence had the help of her sons who made a fantastic camera crew! We hope you enjoy making creations and looking at 3D shapes and here are some green words you could try reading using the sounds 'igh' 'ow'.
sigh high night sight flight bright
bow low row crow glow throw
Tuesday 24th March.
We hope your first day at home has been good and you have enjoyed the sunshine.
Great news! Ruth Miskin, creator of Read Write Inc, is running daily phonics lessons for children who are learning to read using RWI!
From Monday 23rd March they are scheduling Read Write Inc. Phonics lessons on Facebook and YouTube for children to watch at home, these will be available for 24 hours after being shown.
They are releasing three short Speed Sound lessons with one of their trainers every day for the next two weeks.
The films will be available at the times below and then for 24 hours after.
Set 1 Speed Sounds at 9.30 am
Set 2 Speed Sounds at 10.00 am
Set 3 Speed Sounds at 10.30 am
They will also release a film of a teacher reading a poem for Reception and Year 1 children to join in with at 2:00pm every day. The poems will be available to watch again and again on YouTube.

Parents can sign up to either Read Write Inc Facebook page or their YouTube channel.
https://www.facebook.com/miskin.education/?mc_cid=5b8869f543&mc_eid=6974981631
https://www.youtube.com/channel/UCo7fbLgY2oA_cFCIg9GdxtQ?mc_cid=5b8869f543&mc_eid=6974981631
Tomorrow (Wednesday) we will be uploading some more videos.
Monday 23rd March.
Please have a look at the following videos...as you will see working from home has gone well!!! I hope you enjoy playing the maths game and here are some green words you could try reading using the sounds 'ay' 'ee'. play may say day way spray see been seen three green sleep
Webpages to support:
Click on the link below to access free online ebooks including Read,Write,Inc and Oxford Reading Tree books to read with your children at home. All you have to do is register by creating an account and you can continue to enjoy reading at home!! :-)
https://www.oxfordowl.co.uk/for-home/find-a-book/library-page/
Children can access the site at home with their parents without having to subscribe.
Username: march20 Password: home
Please note, this does not follow the order of RWI, but can be used as an additional reso aburce with games and other interactive activities.
Twinkl Access
You can also now access free teaching and learning resources from the Twinkl website for a month, by creating an account an entering the following code: CVDTWINKLHELPS
Click on the link below to access this fantastic online resource!!
World Book Day!
Everyone looked fantastic today!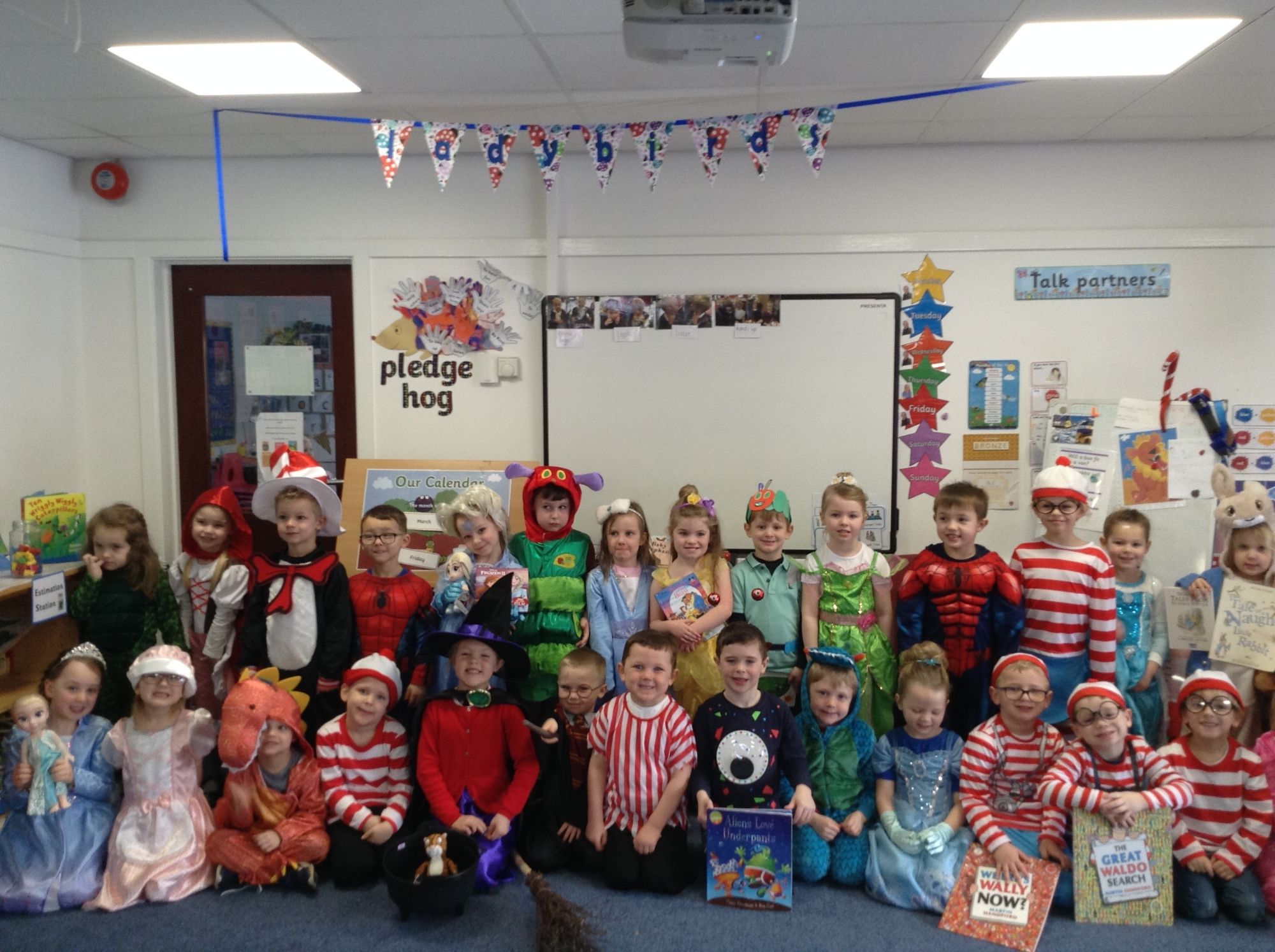 Spelling Bee!
Well done to all the children who spent time learning to spell the words. We held the Spelling Bee and the children were put in to teams of 4. The children worked as a team to spell the words that were read out. The teachers read out words to spell until a winning team was left!
We are so proud of all the children for learning to spell the words. Thank you for spending time with them to do so. We are already seeing the spellings in their writing and phonics!
People Who Help Us! Fire Fighters.
On Tuesday 25th February, the children in Ladybird and Honeybee Class were very lucky to have a visit from Jon, a firefighter. He taught us all about how to stay safe around fire and how to be safe at home. We learned what to do if there is a fire and learned different chants to help us remember!
Get Out, Stay Out, Call 999
Matches, lighters, do not touch, they can hurt us very much.
We also got to look round a real Fire Engine! We all got to have a go at squirting the water using the hose.
Thank you to Jon and the Hamworthy Fire Fighters who came to visit!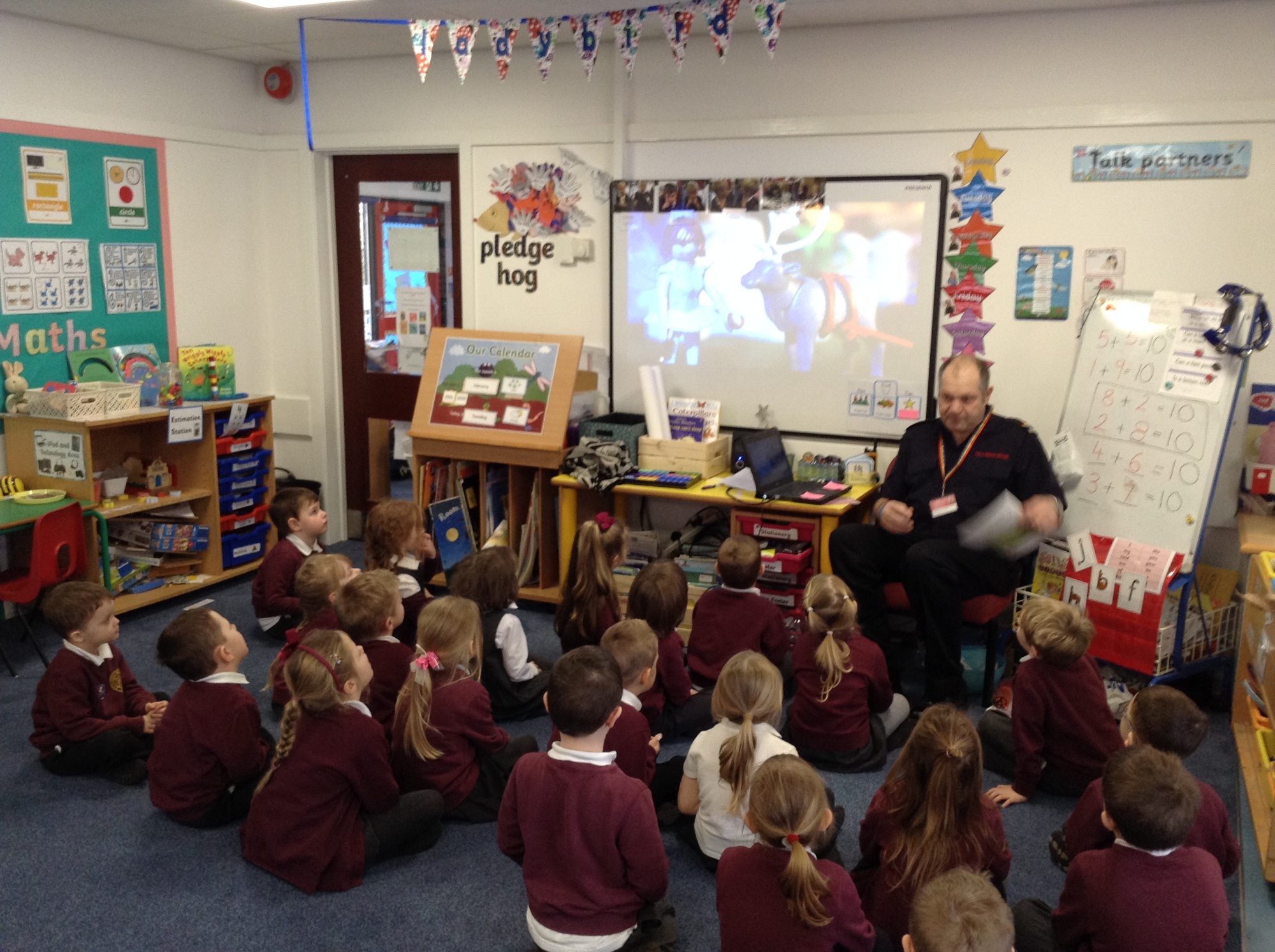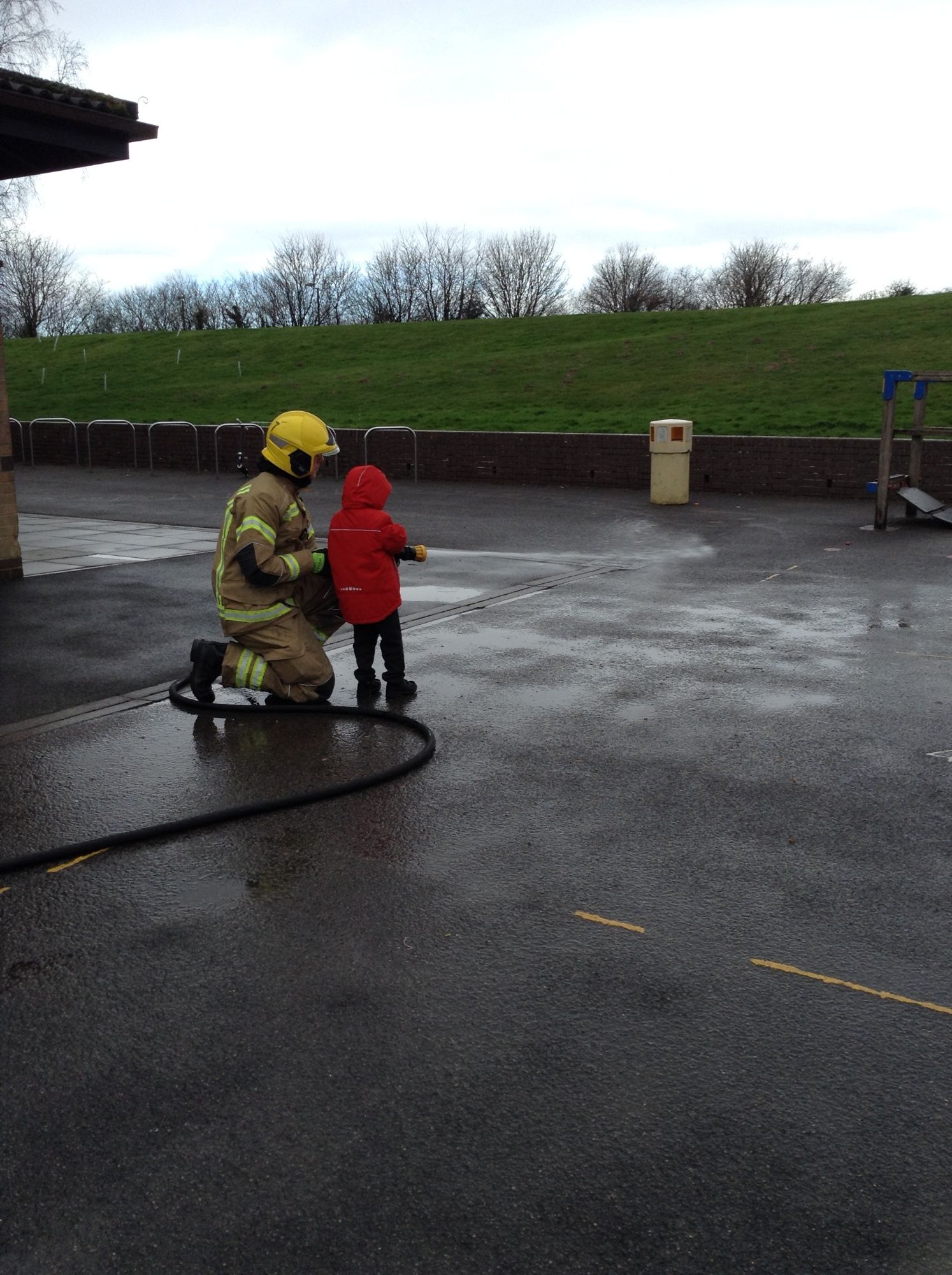 'Healthy Me' Week
As part of 'Healthy Me' week we have had a visit from the nurse to discuss hand washing and how to keep our hands healthy, we have also had a visit from our first aid team and we even had a go at applying bandages to Mr Bear and ourselves! The children have also been extremely active and have raised money by taking part in a sponsored Julia's House mile run. Thank you to everyone who has sponsored the Ladybirds and well done to them all!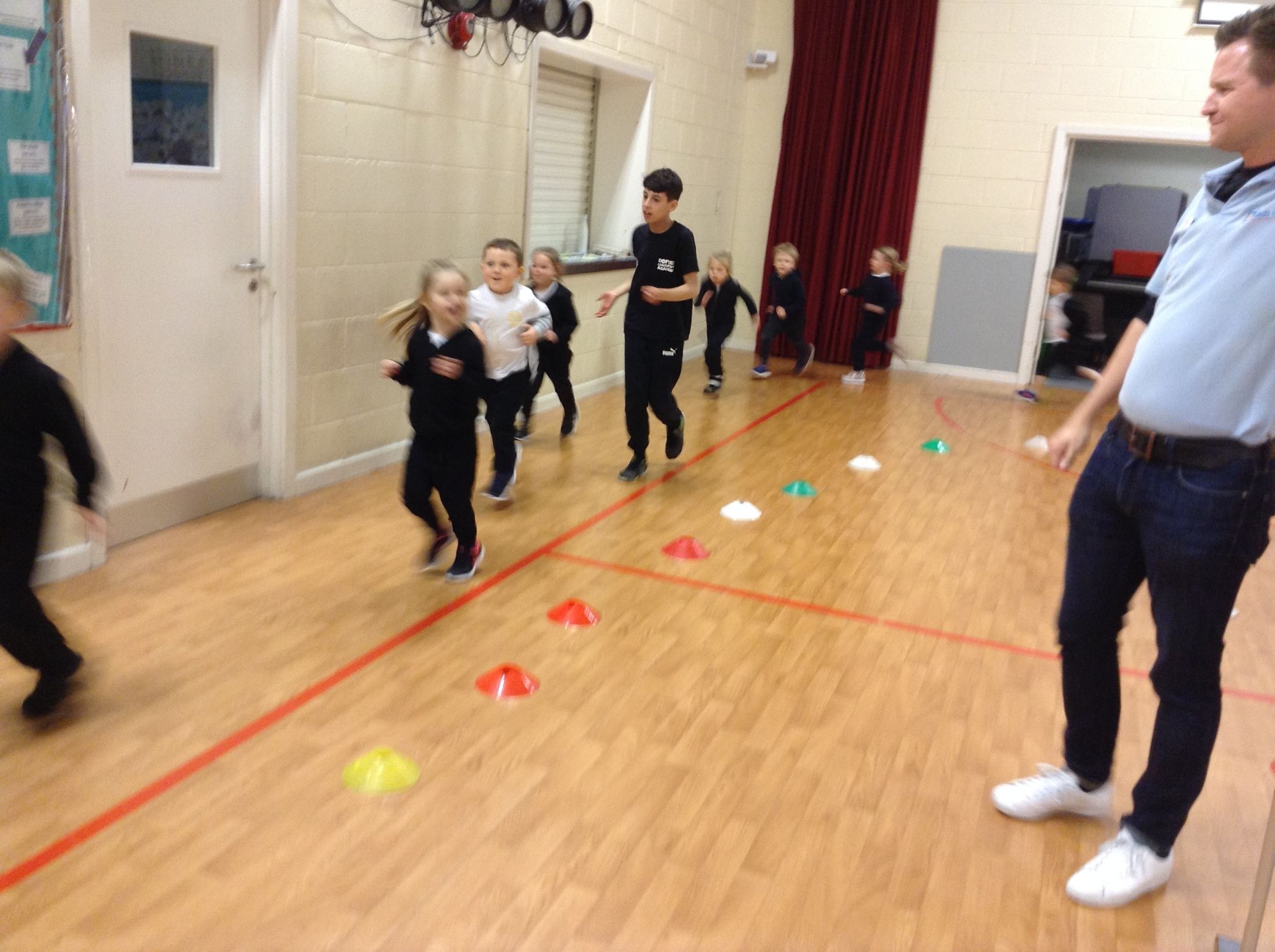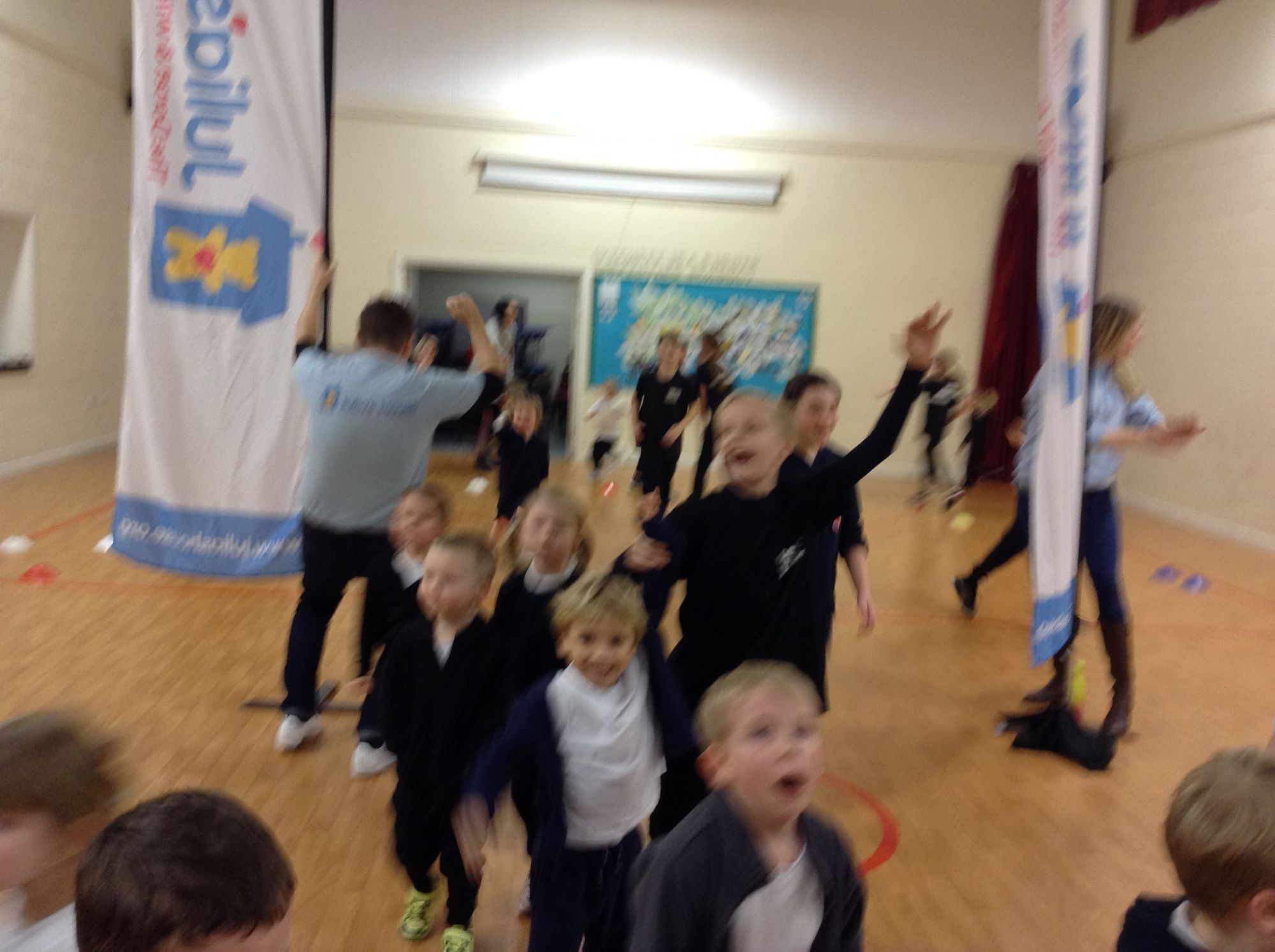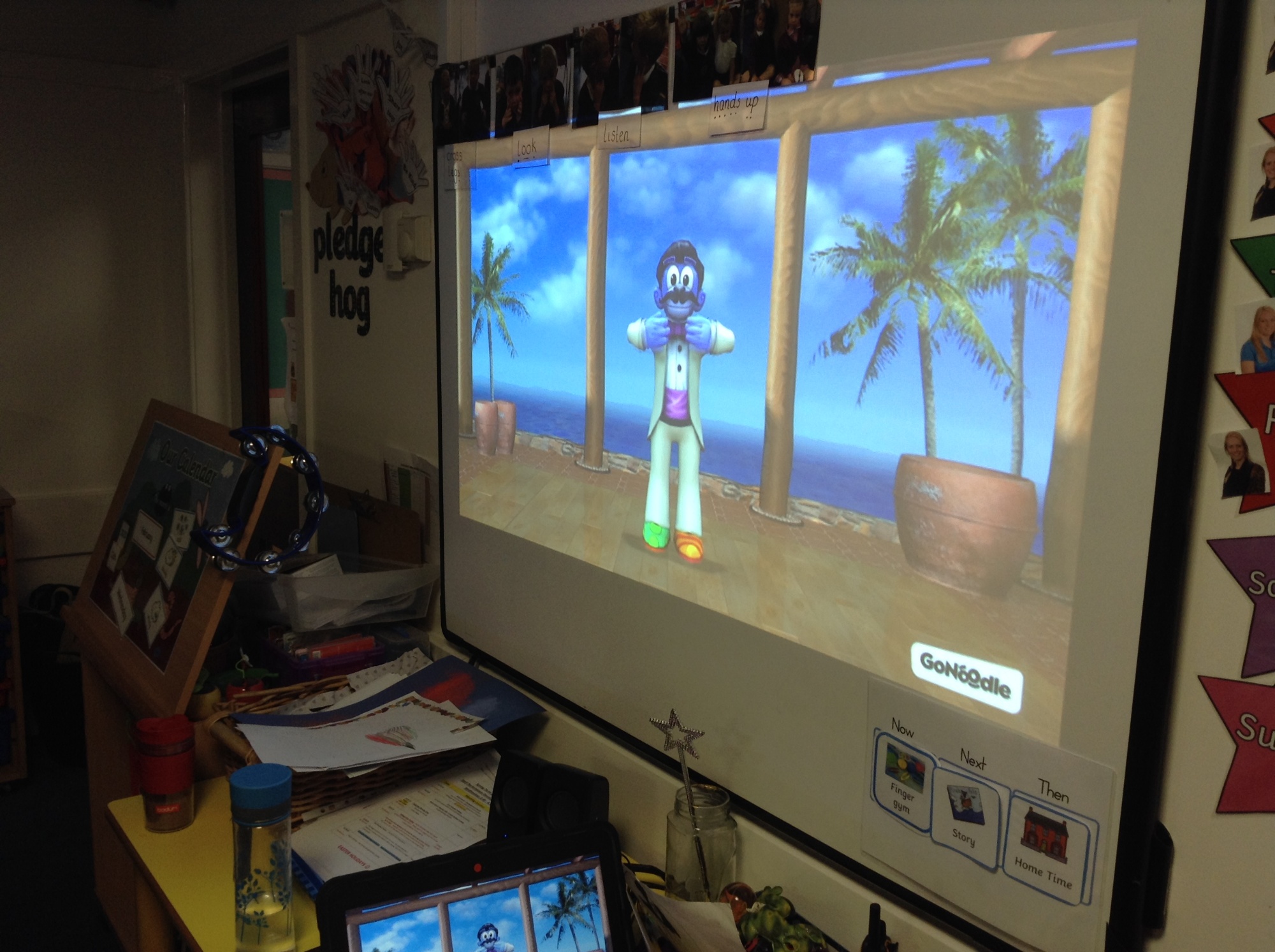 Stay and Play
Thank you to all who attended 'Stay and Play' as part of our wellbeing and 'Healthy Me' week. The children had a great time sharing with you all what it means to be healthy! We especially enjoyed making fruit kebabs, exercising whilst counting repetitions at our maths school station and creating observational drawings of real fruit and vegetables. Well done to the Ladybirds for being so healthy!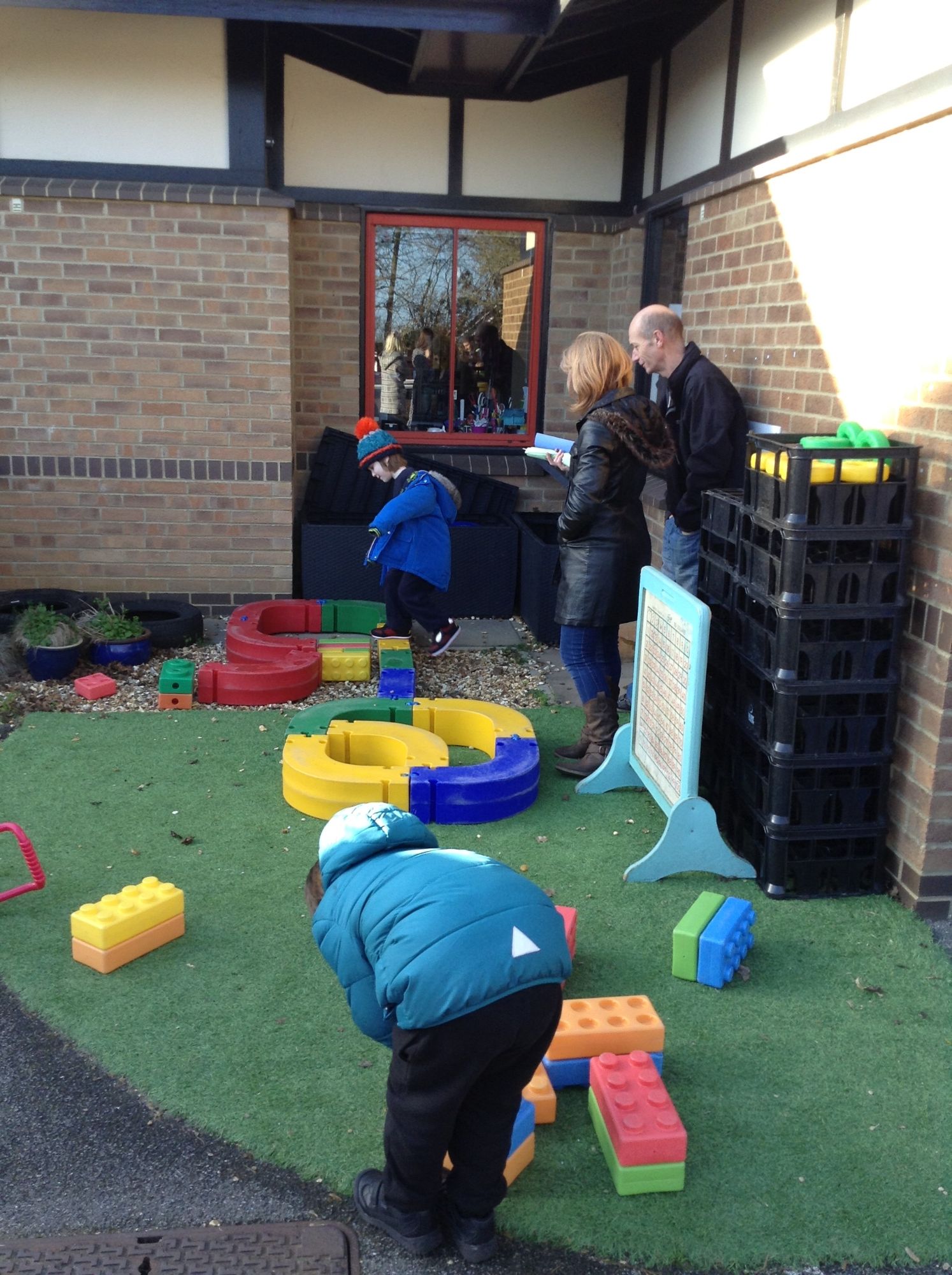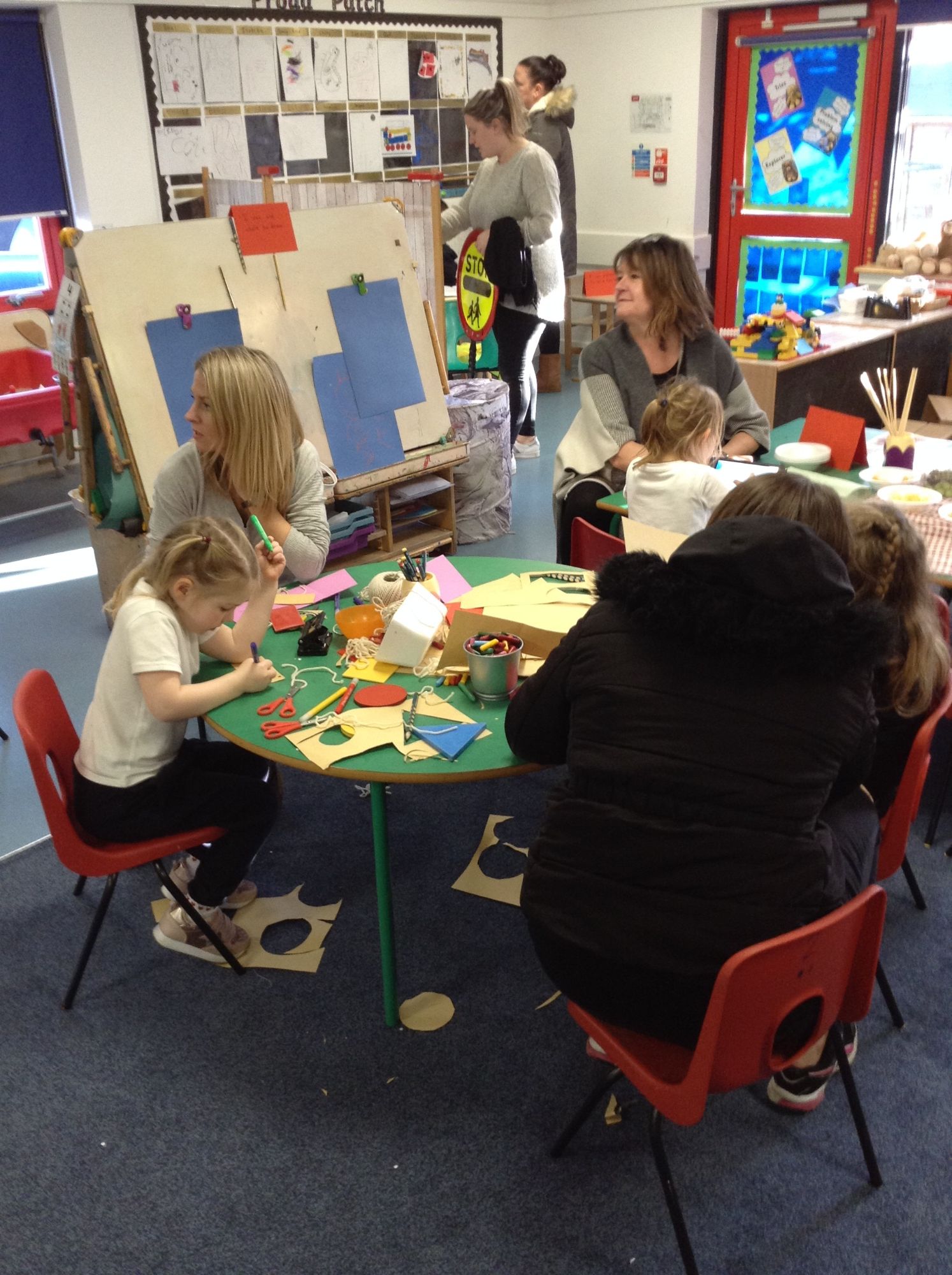 Early Years Reading Meeting
Thank you to all who could attend the Key Stage 1 and Early Years Reading Meeting. If you have questions about the Reading folder and pack, please see Mrs Foster! Resources from the meeting can be found at the bottom of the page or on the Phonics/RWI section of the Website.
........................................................................................................
Thank you to all that could join us for the Christmas themed Stay and Play on Monday. The children all enjoyed making crafts and we hope you did too!
The children are really enjoying the Christmas week at school. Here are some photos of them eating their Christmas lunch!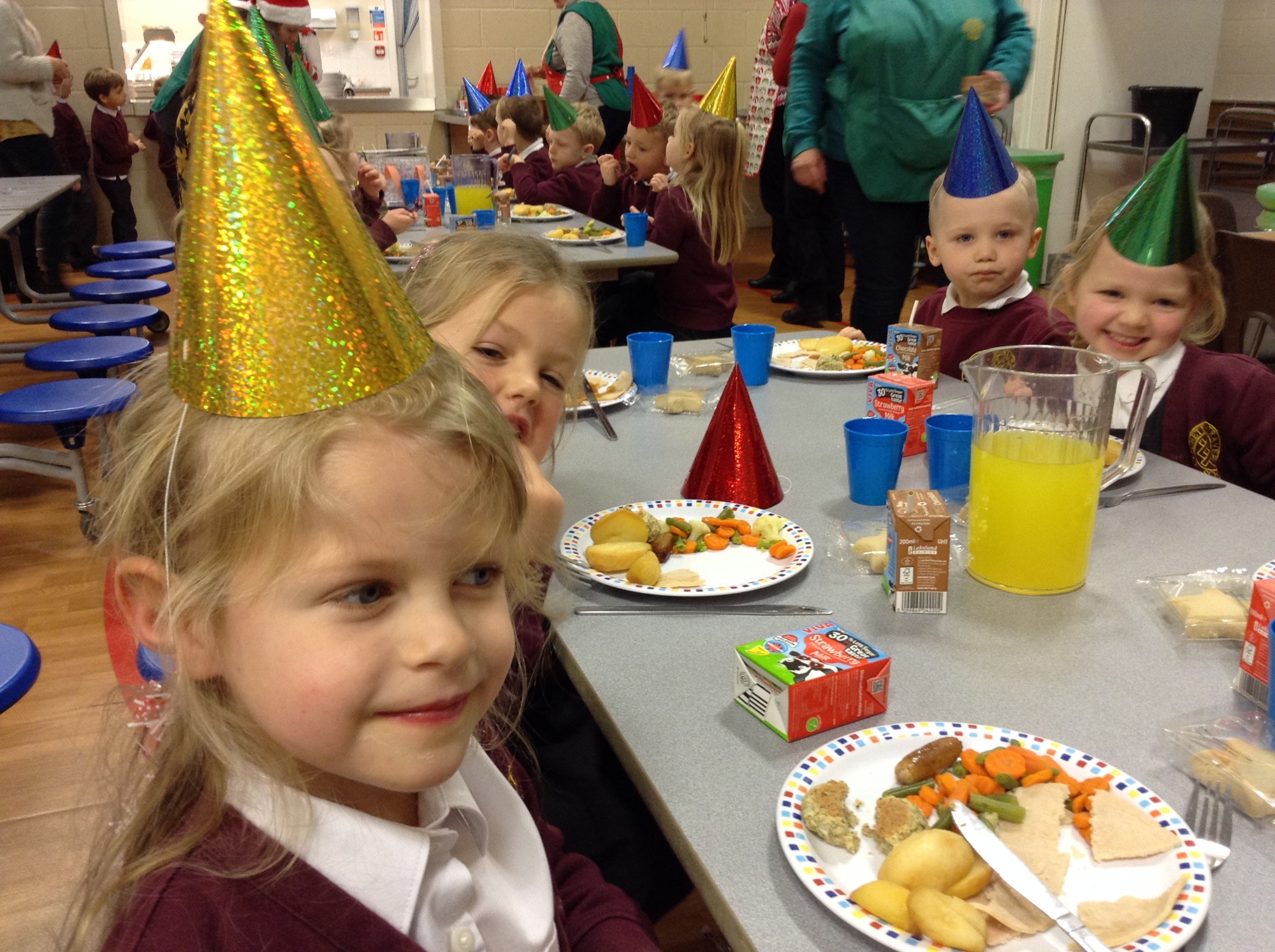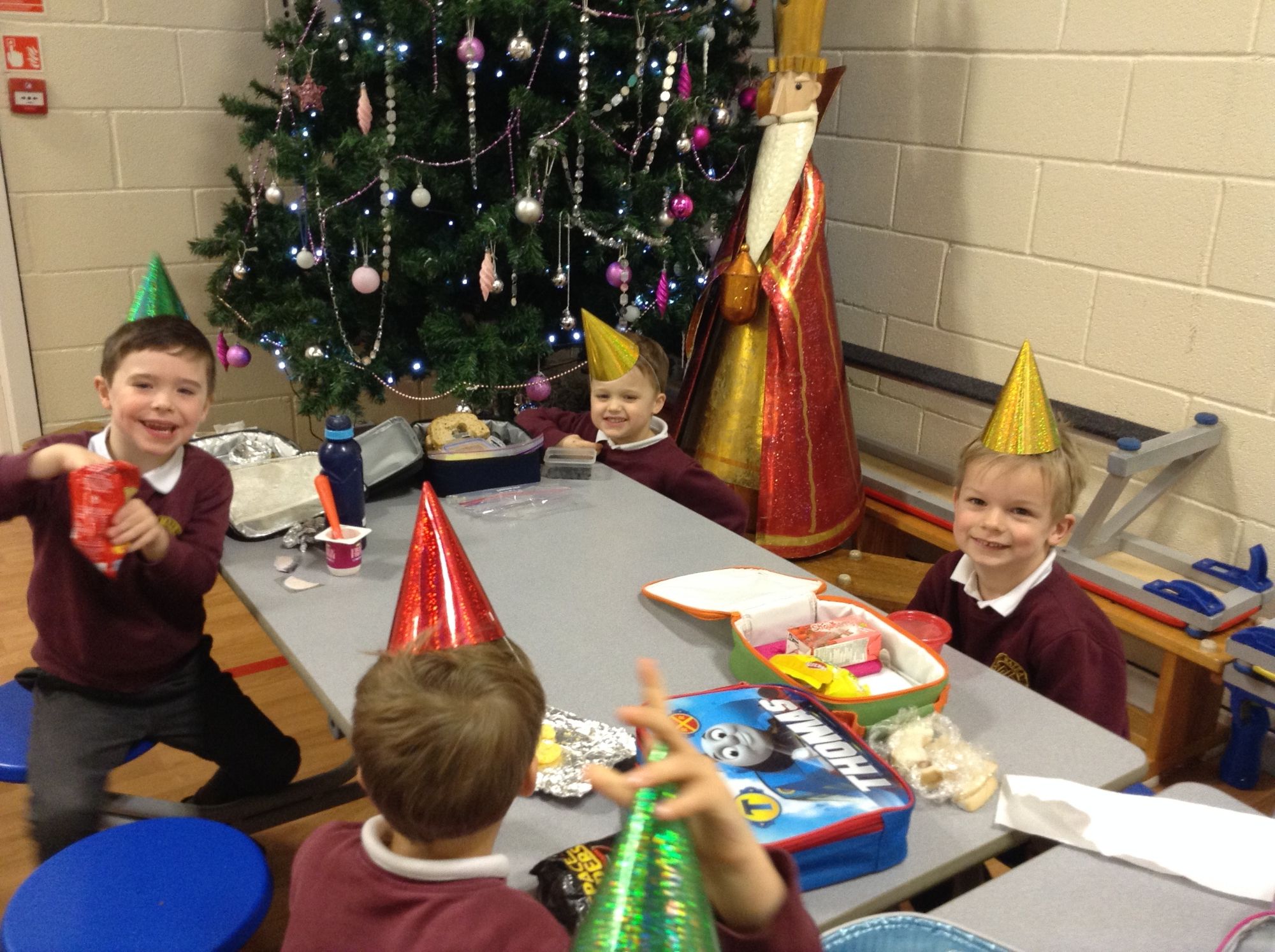 Children in Need
For our Children in Need day this year we joined in with the sporty activities and followed Joe Wick's movement work out live with the rest of the country! Well done everyone for being so active and wearing such fantastic sport outfits! We hope this inspired you to keep leading an active lifestyle. Thank you for all your support and the monies raised for such a fantastic charity!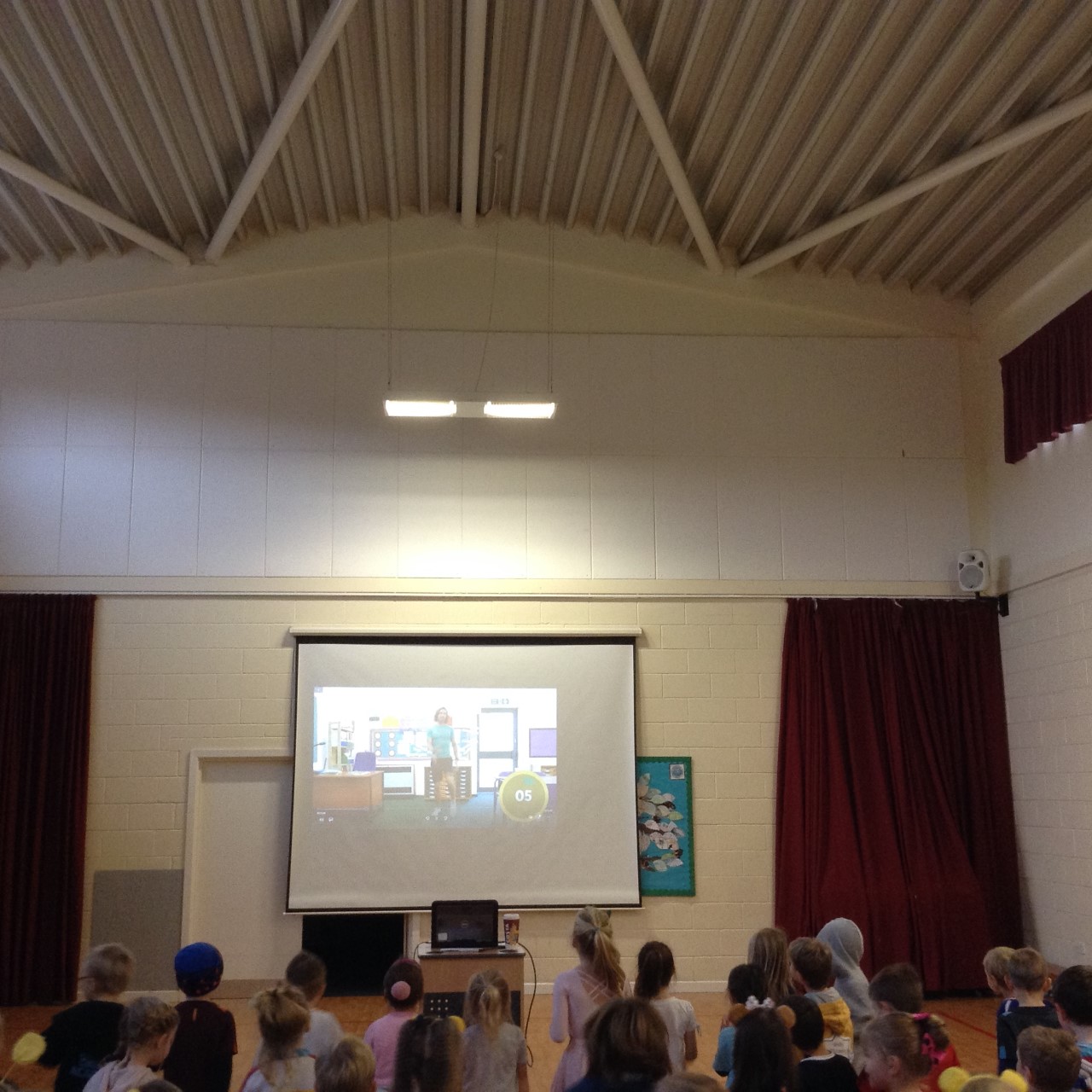 Videos for our sounds are now LIVE! These will be updated weekly. Please click on the tab 'Our Sounds (RWI)' to watch them...enjoy! If you complete any work at home, we would love the children to share it with us in school.
Handouts and the presentations from the Reading and Mathematics meeting, held on Tuesday 8th October, are now at the bottom of the class page. If you have any further questions, please don't hesitate to speak to Mrs Foster or Mrs Lawrence.
Sounds (phonics)
The children have been learning new sounds, which will help them learn to read and write!
So far, we have learned m, a, s, d, t, i, n, p
The children learn rhymes to help them write the sounds. For example, 'down Maisie, mountain, mountain.'
More information will be given at the Reading and Mathematics meeting next week (Tuesday 8th October) and watch this space for videos of the teachers, showing you how it's done!
Our WOW Wall is looking amazing!
Thank you for all the Wows so far. We love reading them!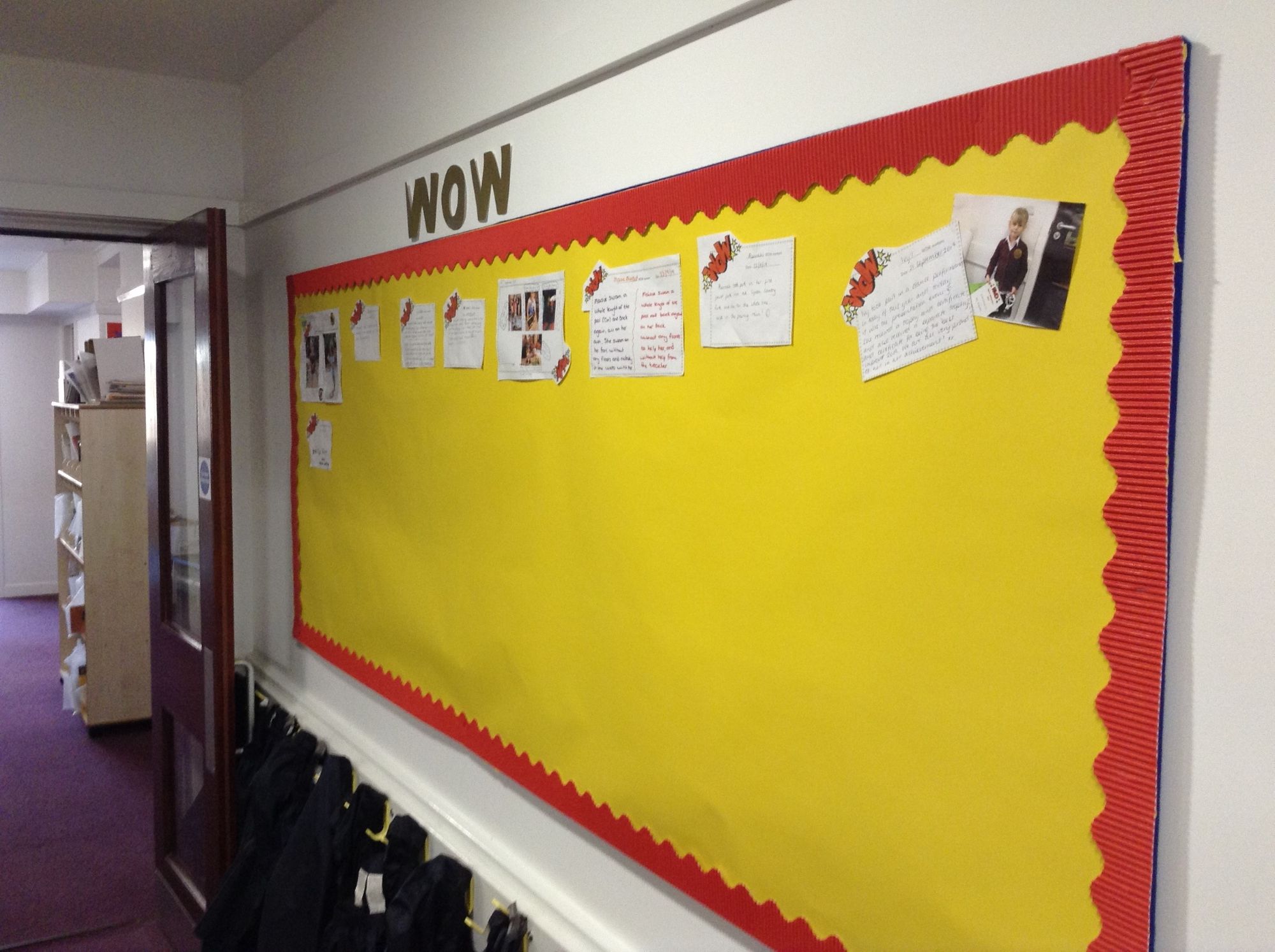 Our First Week
The children have had a great first week settling into morning routines including snack time, play time and exploring our lovely classroom! Well done Ladybird class for coming into school independently and finding your peg and tray! We are all very proud of the Reception children.
New Beginnings...
The whole of the EYFS Team are very excited to welcome the children in to school on Monday 9th September! We hope everyone has had a wonderful summer break and we look forward to hearing all about it soon!
Useful Websites and Links
www.youtube.com/user/CosmicKidsYoga
www.gonoodle.com
www.topmarks.co.uk