Ladybird - RECEPTION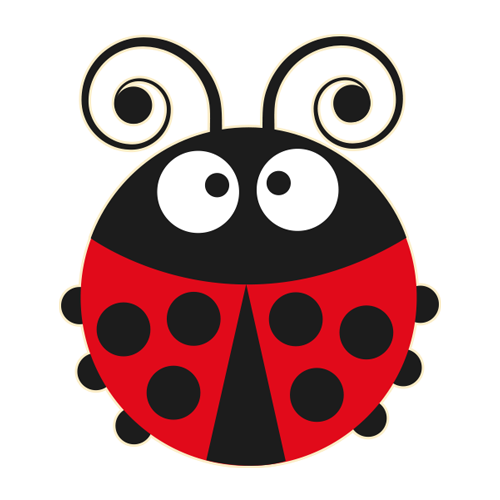 Welcome to Ladybird Class Page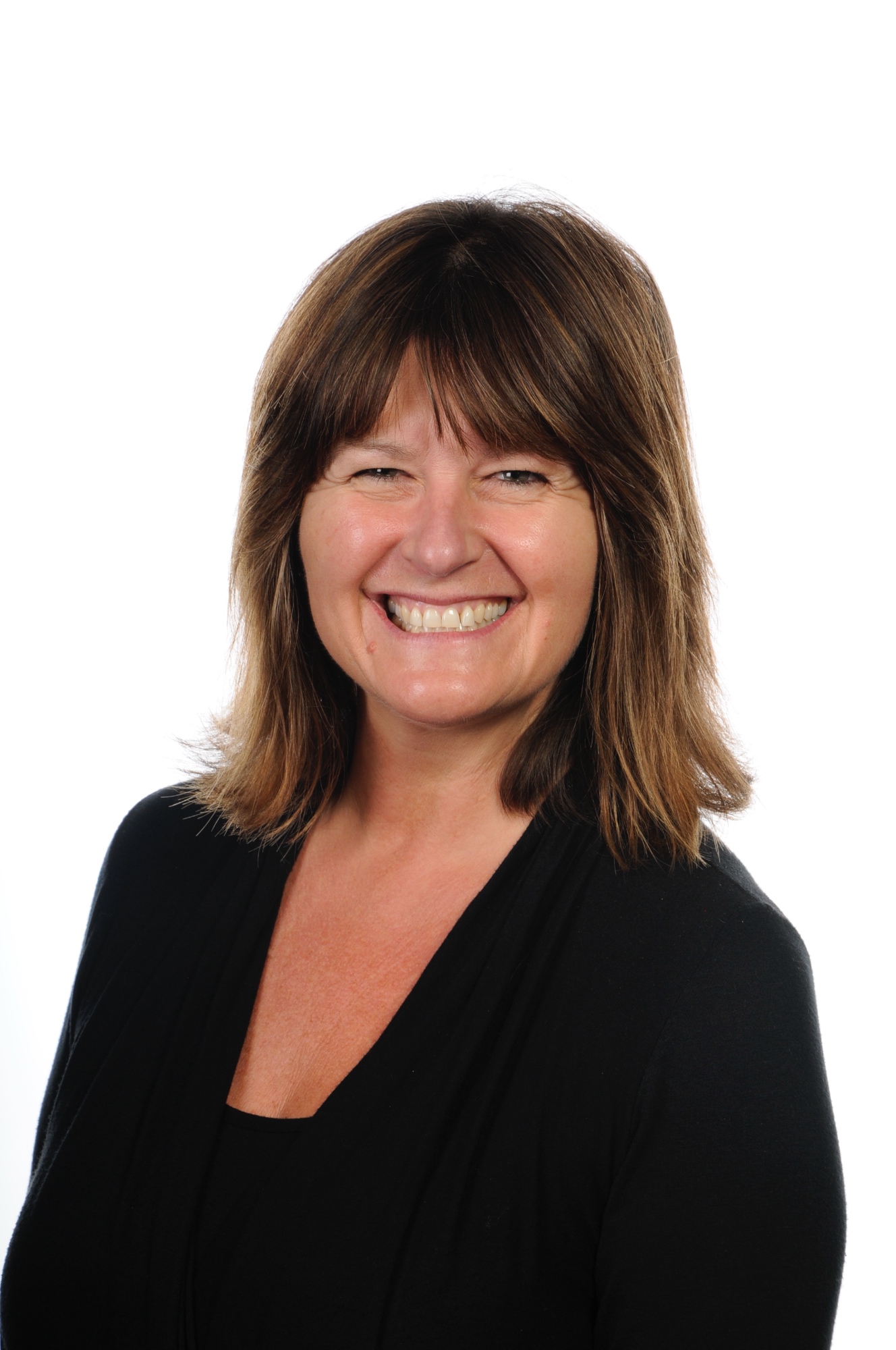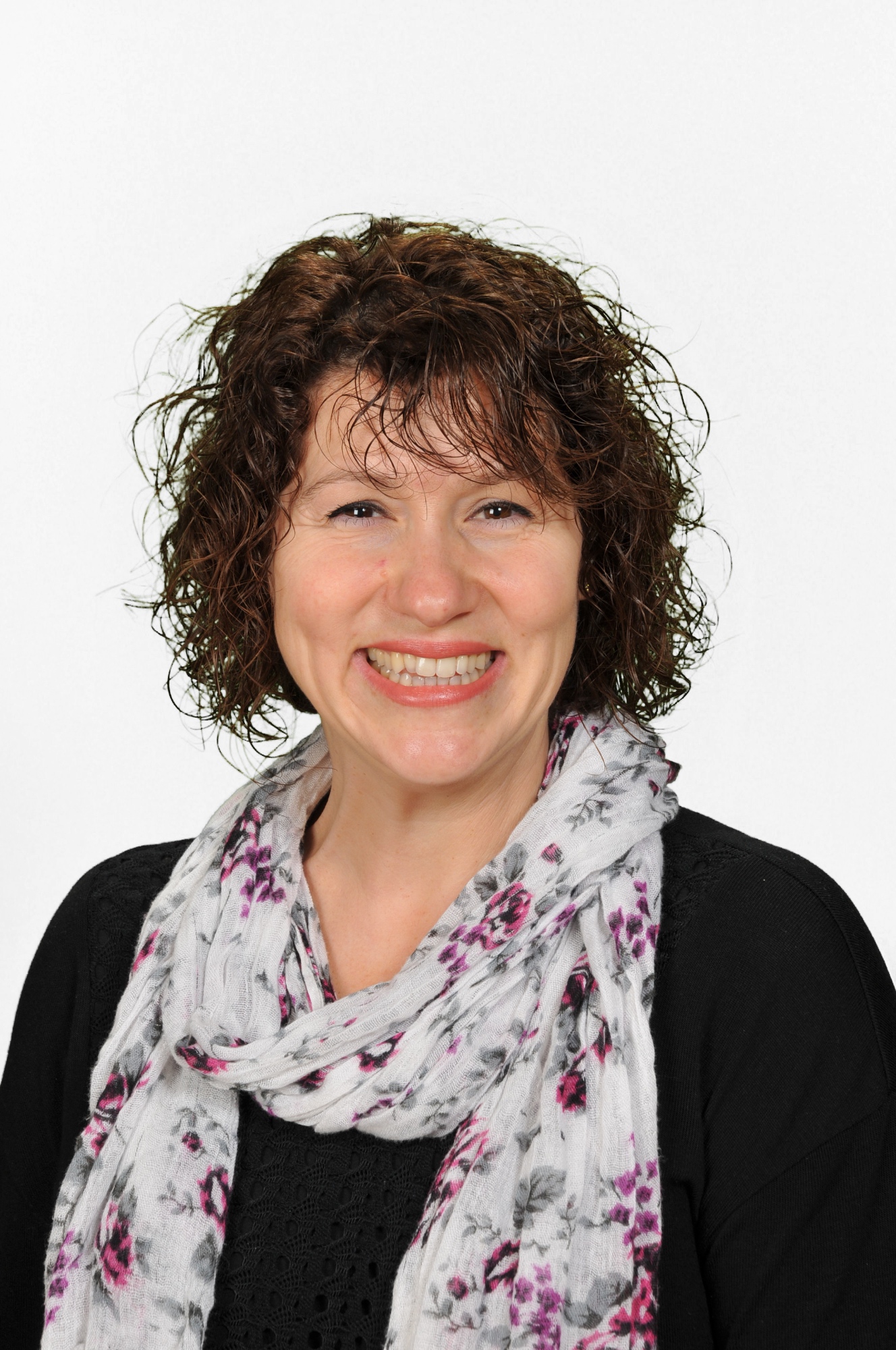 Longdown Dairy Farm Trip!
What a fantastic day out we had at the farm! We had to complete lots of activities as mini 'farmers' including feeding the goats, collecting chickens eggs and holding the baby chicks!
We finished off the day with an exciting tractor ride around the field - we had to hold on very tight!!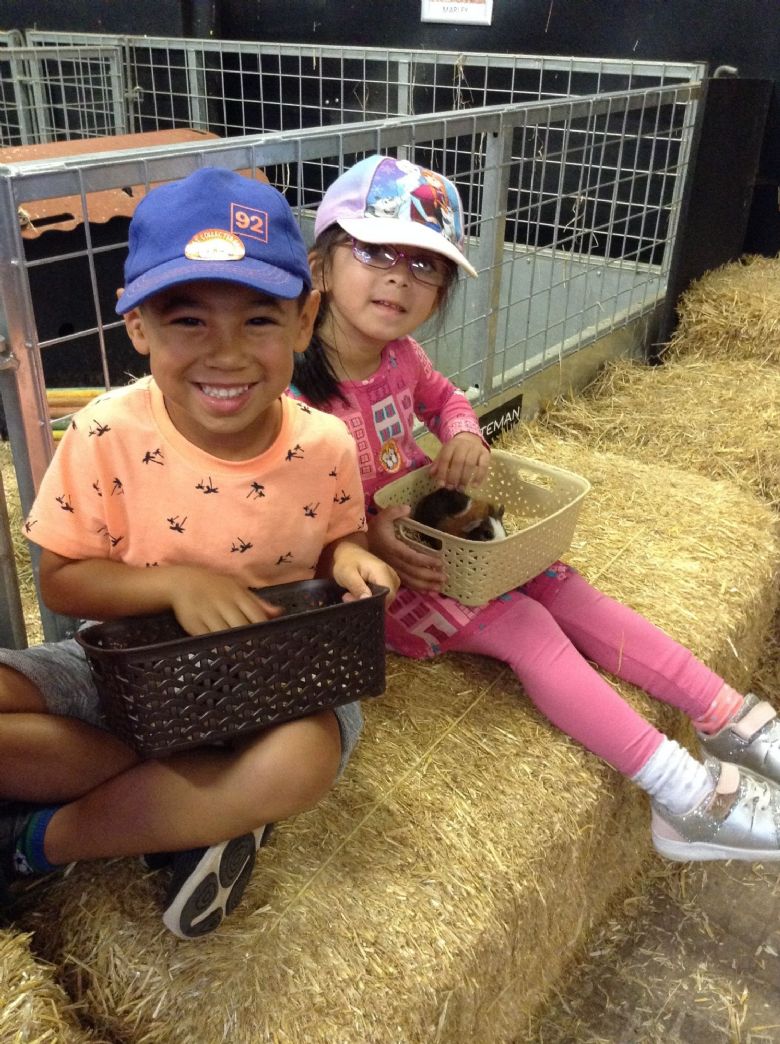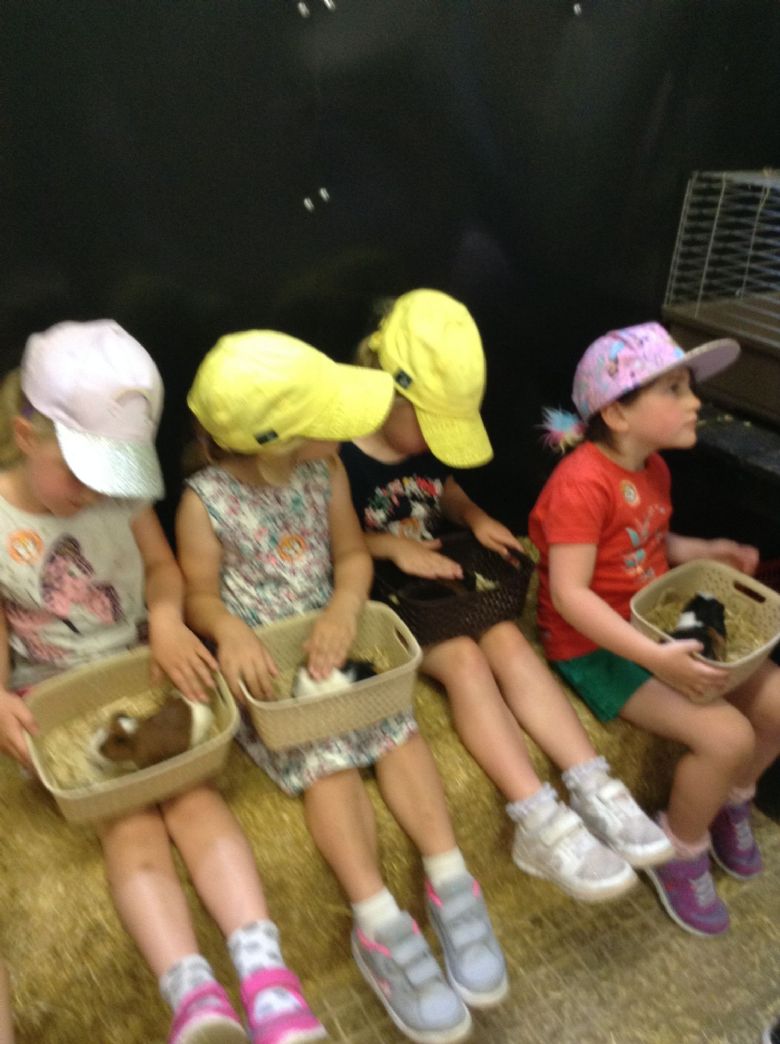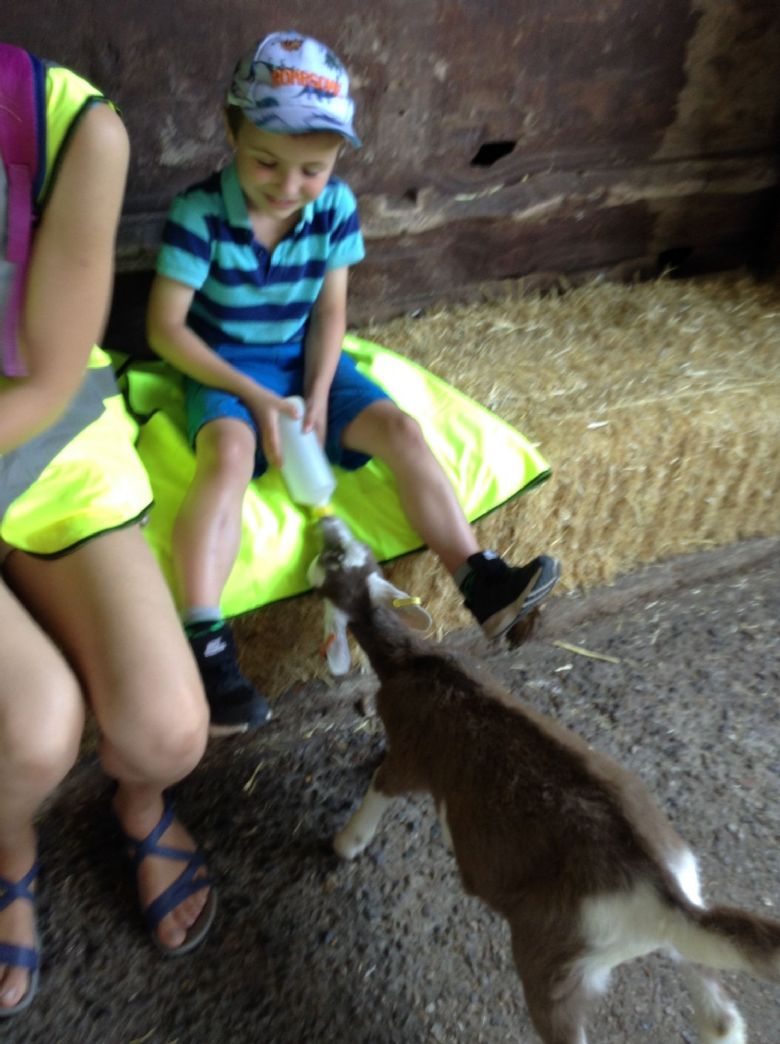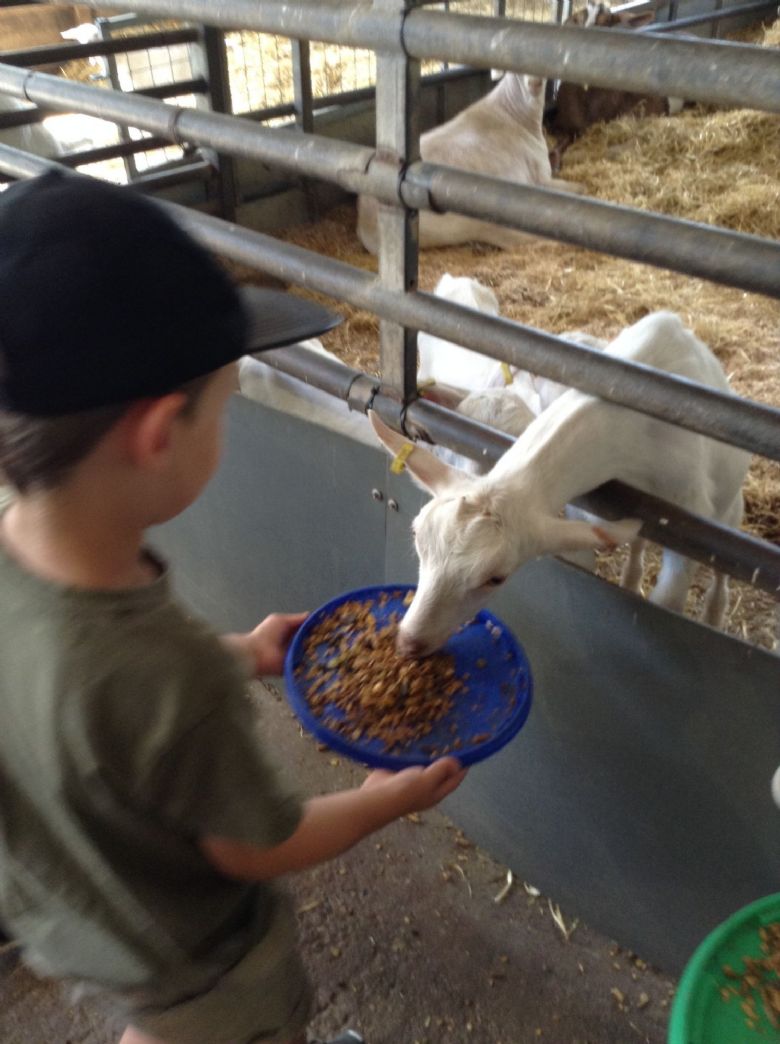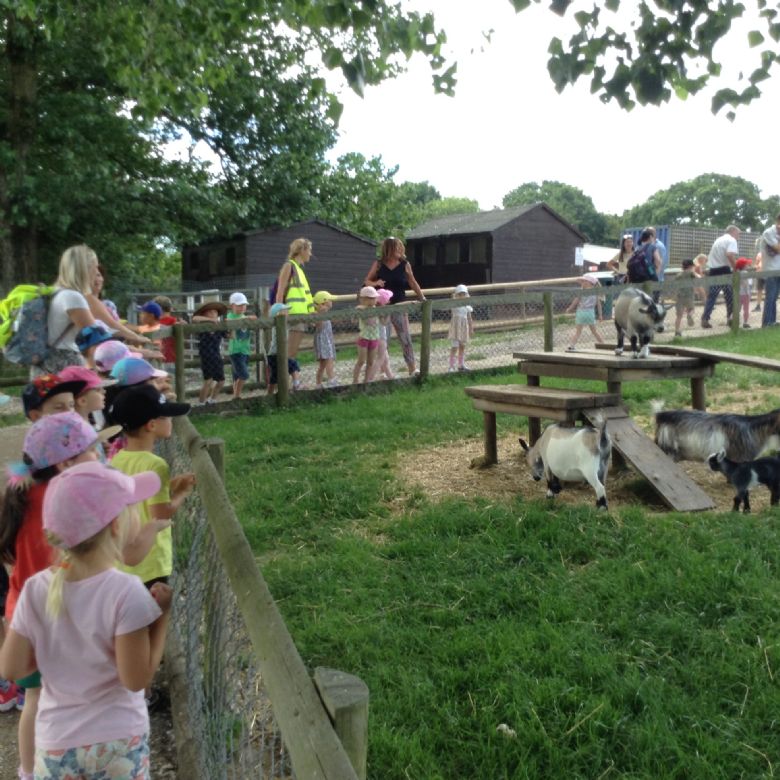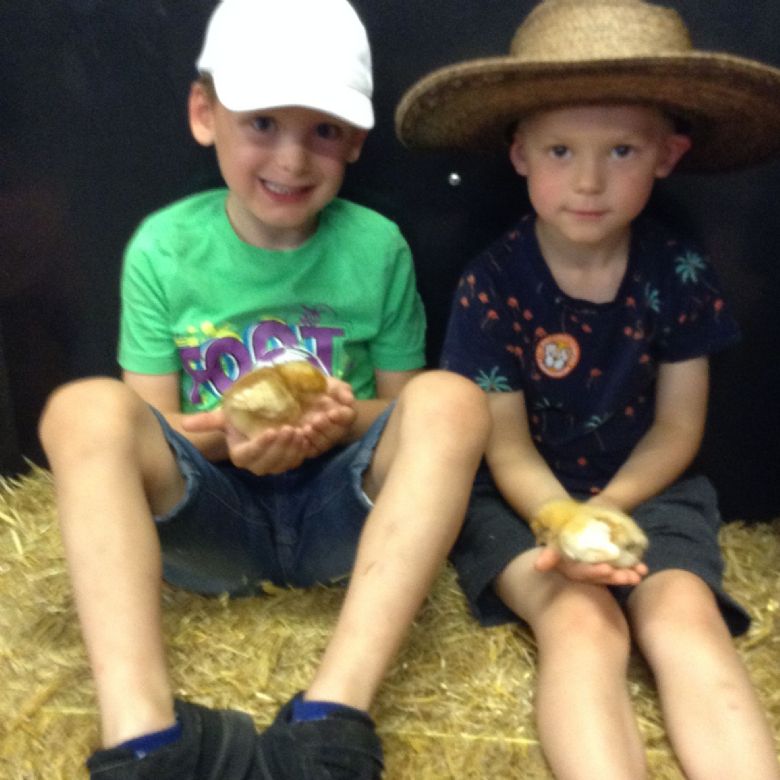 Mother's Day Tea Party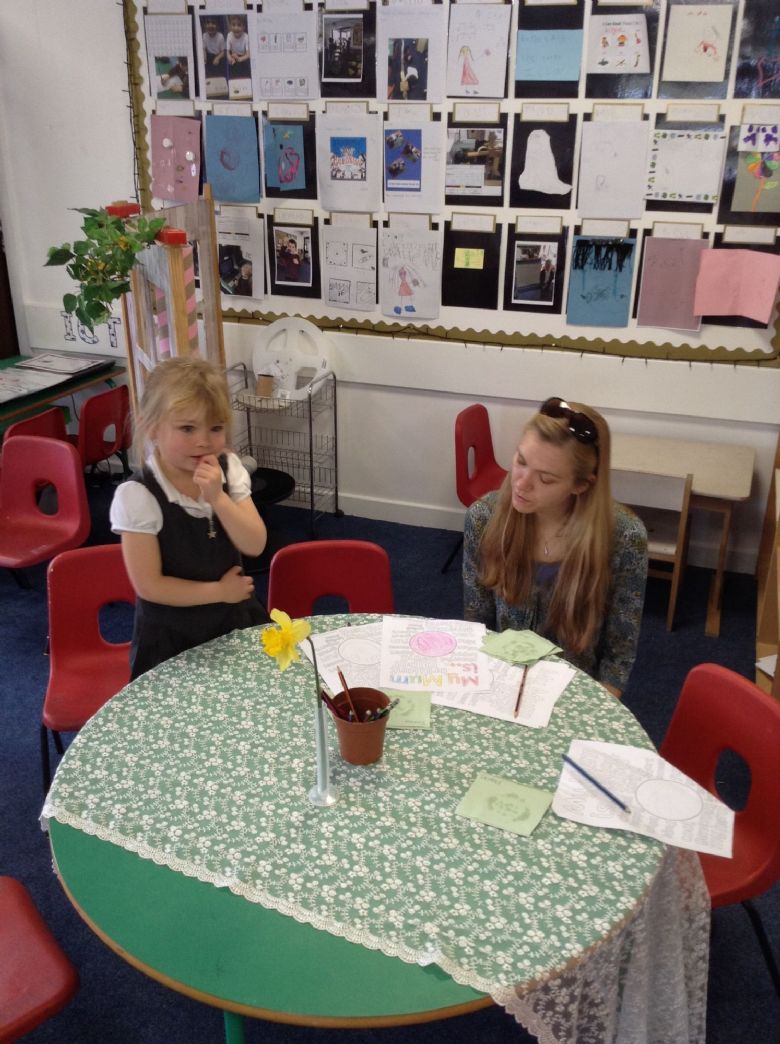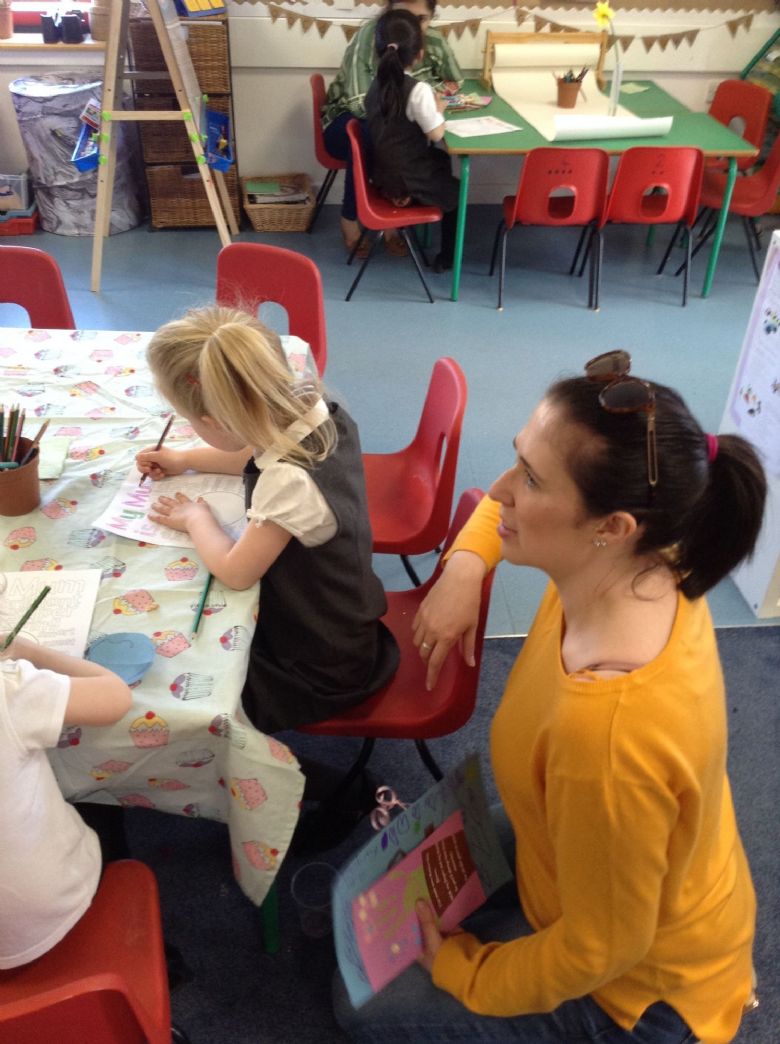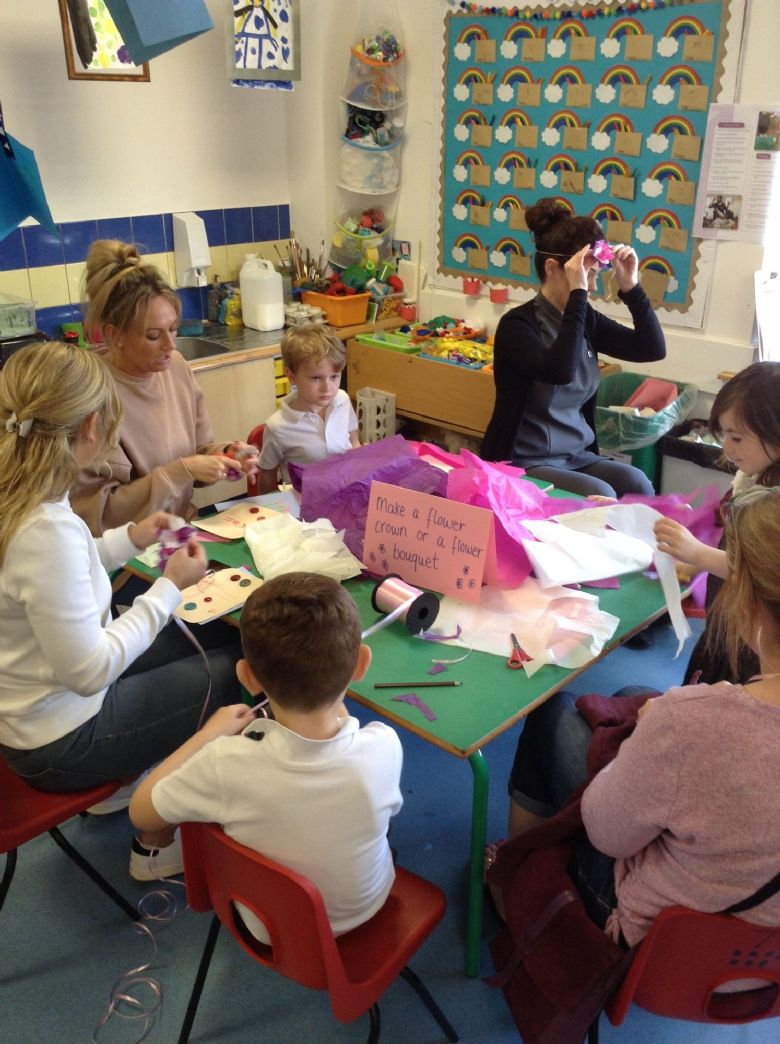 Thank you to everyone who came to our Mother's Day Tea Party! We had lots of fun making biscuits, cards and presents and hope you have a lovely Mother's Day on Sunday.
Chinese New Year
We loved having our grown ups in this afternoon to celebrate Chinese New Year. Miss Barker has been telling us all about why it is celebrated and has been telling us about Chinese traditions.
During the Stay and Play we got to eat some Chinese food, make lanterns, paint pictures, make cards and play in our Chinese role play restaurant!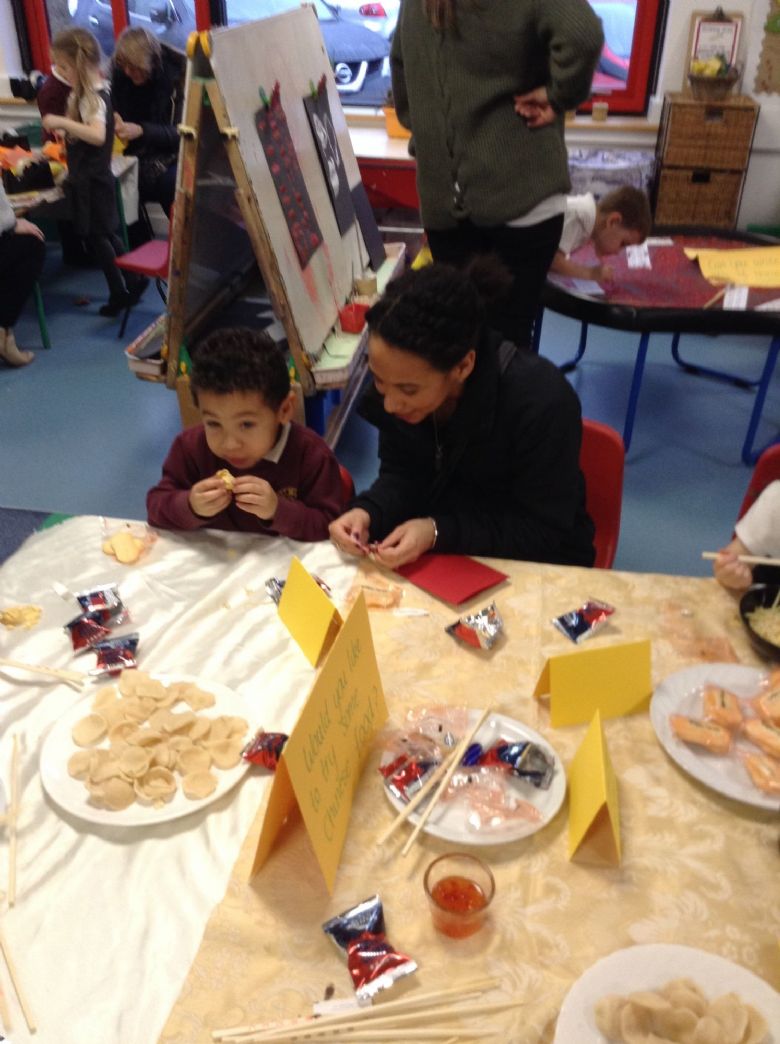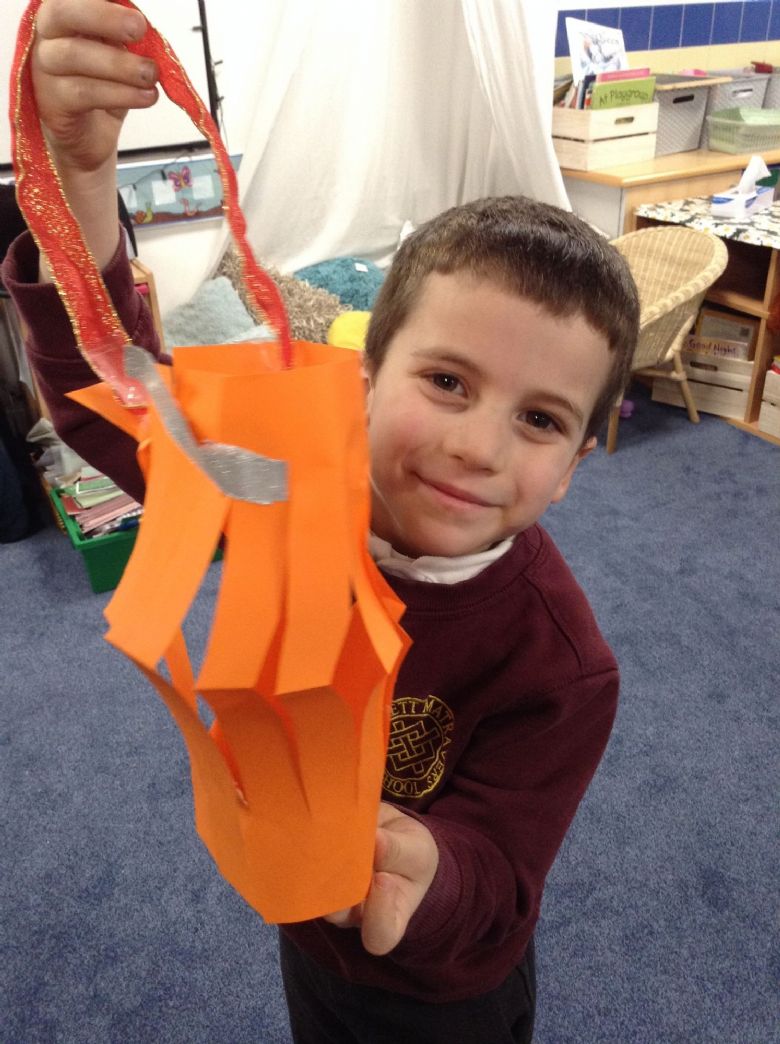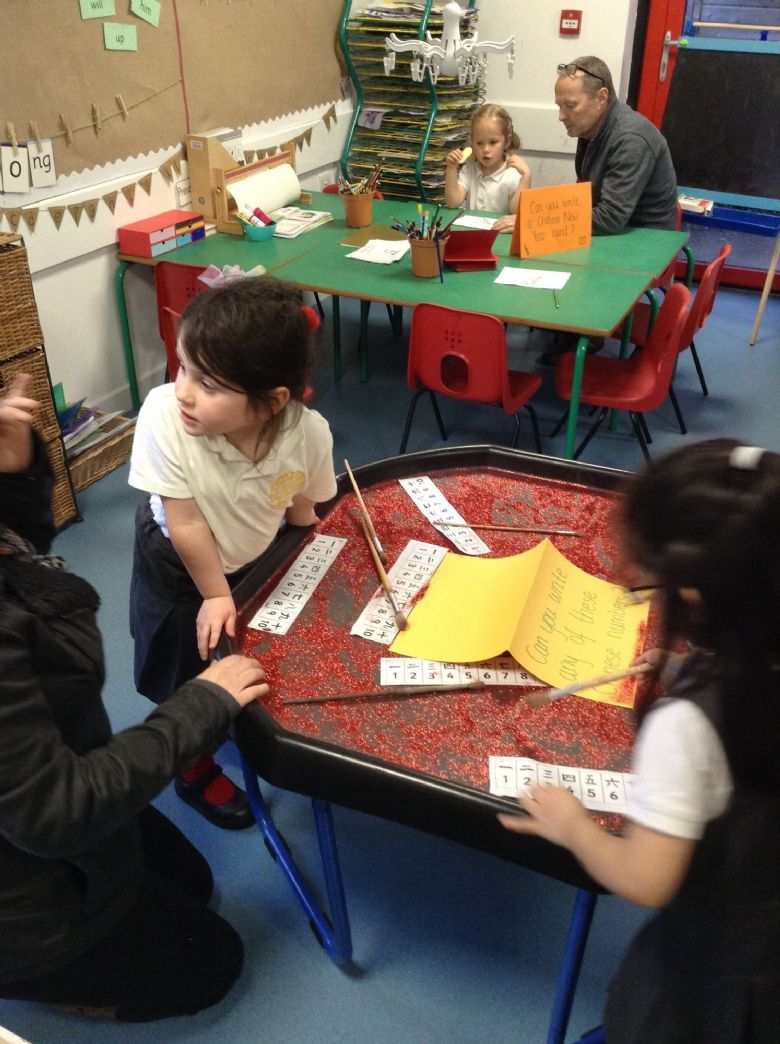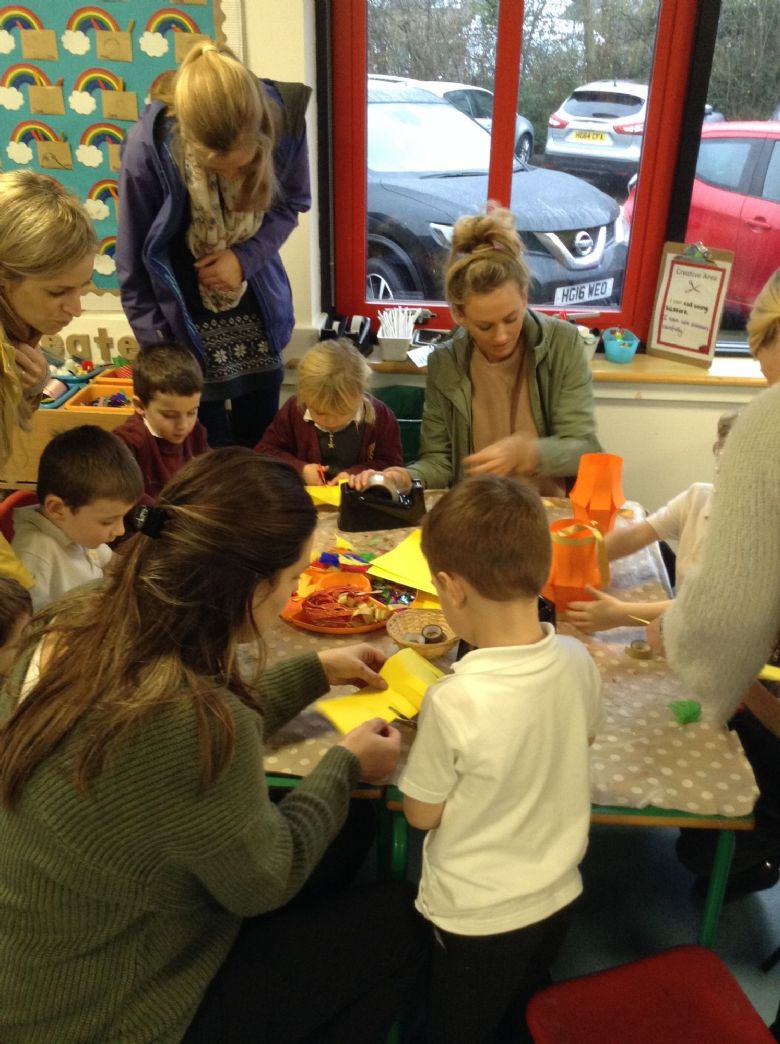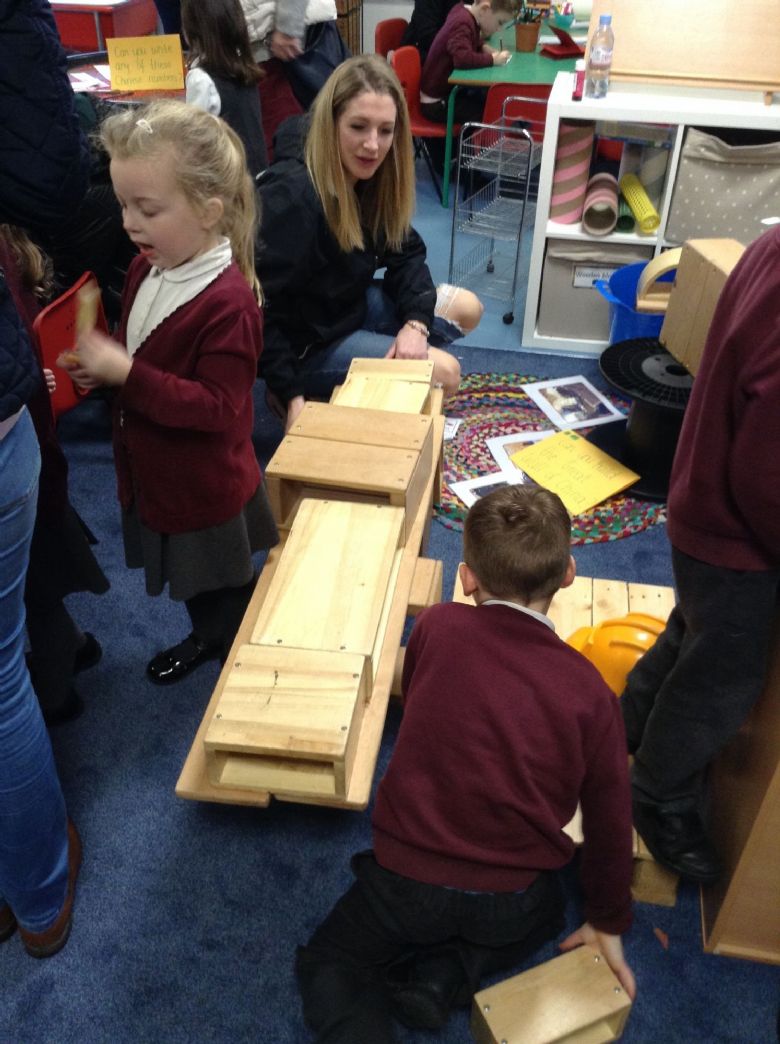 RSPB Bird Watching
On Wednesday 29th January the RSPB came into school and talked to us in assembly about different kinds of birds and which ones we might be able to see in our school grounds. We then went outside with binoculars and looked for some of these birds! We used our listening skills to listen very carefully and our careful watching eyes to spot any birds.
We managed to spot a blackbird and a few seagulls!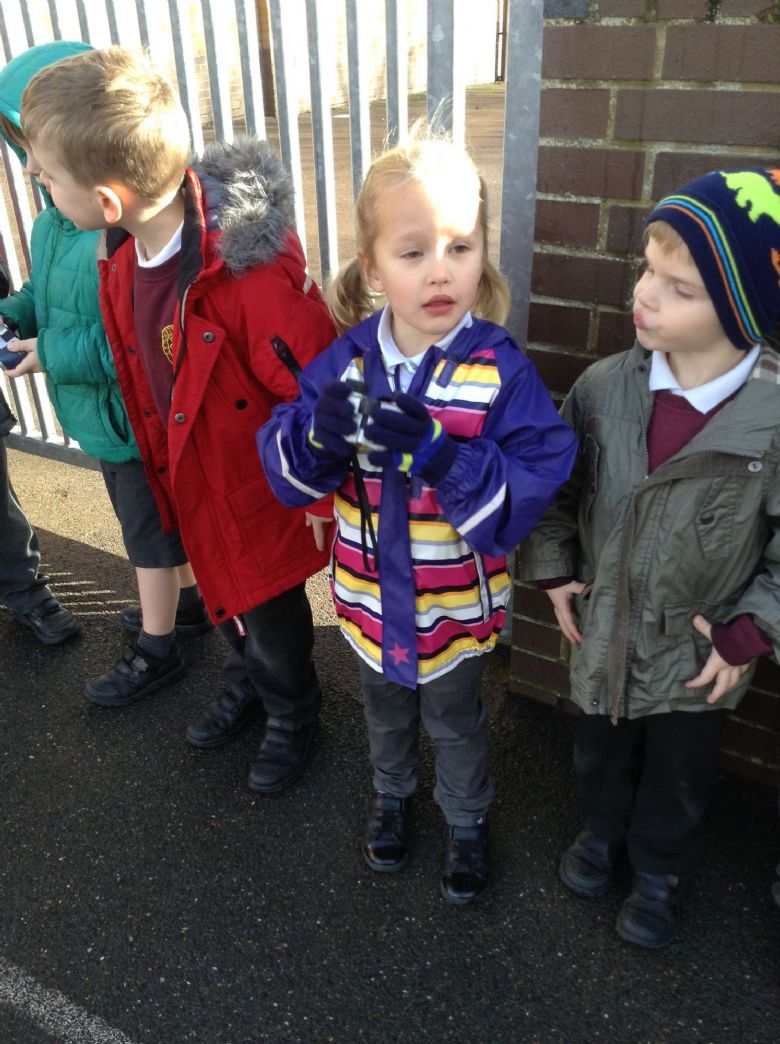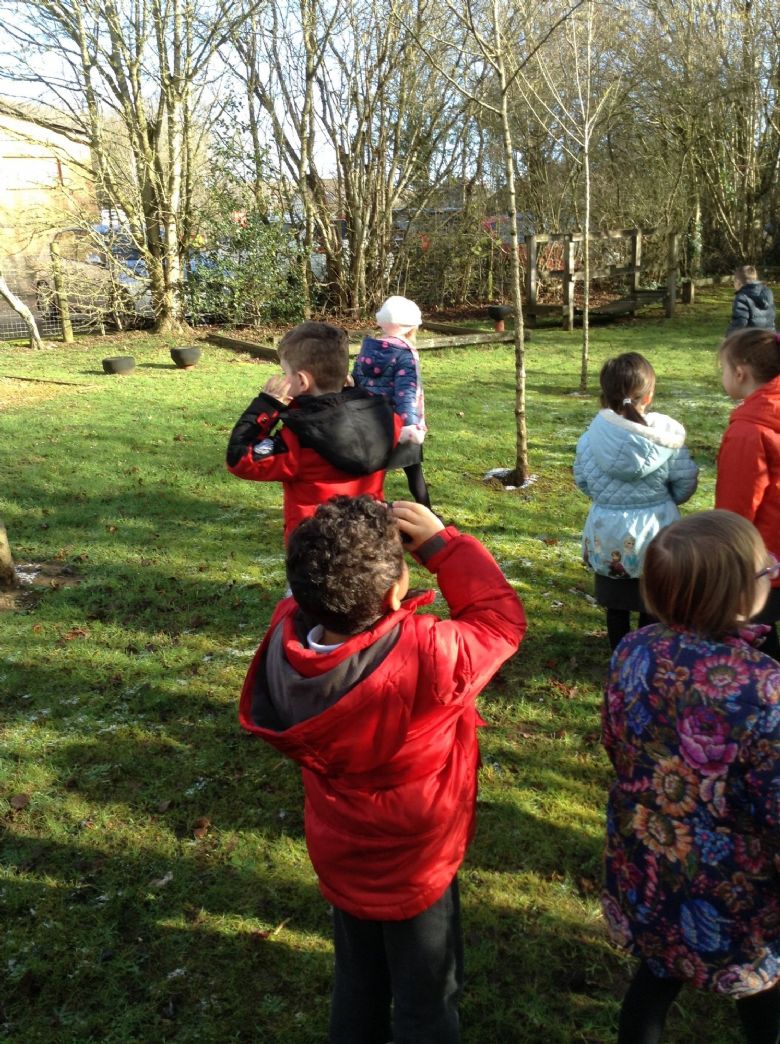 * Important Dates for the Diary *
Tuesday 5th February - Chinese New Year Stay and Play Session
Monday 18th February - Half Term Holiday Begins
Monday 25th February - Spring Half Term Begins
Tuesday 26th February - Parents Evening 1
Wednesday 27th February - Parents Evening 2
Thursday 7th March - World Book Day
Friday 29th March - Mothers Day Stay and Play Session
Monday 1st April - Class Photos
Friday 5th April - Easter Holiday Begins
HAPPY NEW YEAR!!!
We hope you have had a fantastic Christmas holiday and are feeling nice and refreshed. We have lots of exciting things to look forward to this half term and will be starting our new topic - 'People Who Help Us'.
Please remember the children will be coming into the classroom at 8.50am on Monday morning, saying goodbye outside and remaining inside completing an activity.
Reading
As you will be aware, many of the children in Ladybird and Honeybee class are now beginning to read words and simple sentences. You may have been provided with a 'ditty' book or 'ditty' sheet for your child to read with you at home. Please see the video below which helps explain how to use these with your children. We would like to ask that all reading books and reading records are kept in the children's bookbags at all times as we like to access these daily.
Christmas Stay & Play
Thank you to everyone who managed to come to our first Stay & Play session in school. We loved sharing our learning environment with you and showing you what we do each day.
We can't wait until our next one in February!



Christmas Party!
We had lots of fun at our class Christmas party. We played pass the parcel, musical statues and musical bumps! After all the fun and games we sat down to a delicious party feast. Thank you so much for providing us with lots of yummy treats to eat!

What have we been learning?
26th November 2018
Last week we focused on Shapes, Space & Measures in Maths and began to look at recognising 2D shapes, describing them and using them in pictures!
Why don't you ask us and find out which shapes we can remember?!
This week we will be looking at different sizes of objects and how we can order them by height and length.
In our English lessons we will be continuing with practising our writing and learning about the Percy the Park Keeper story - 'One Snowy Night'.
Important Dates for the Diary!
Christmas is such a busy time of the year and we have lots of exciting events coming up in school. Here is a list of some of the important events that you may wish to make a note of:
Friday 30th November - Christmas Fayre
Wednesday 12th December - School Pantomime Trip
Friday 14th December - Nativity Performance
Monday 17th December - Christmas Stay & Play
Tuesday 18th December - Class Parties
Children in Need
Friday 16th November
We had lots of spotty fun today dressing up for Children in Need and helping to change the lives of other children around the country. We took part in lots of fun activities including making our own 'Pudsey Ears', finger painting spots and singing songs.
Well done to every Ladybird for making such a fantastic effort with your outfits - you all looked incredible!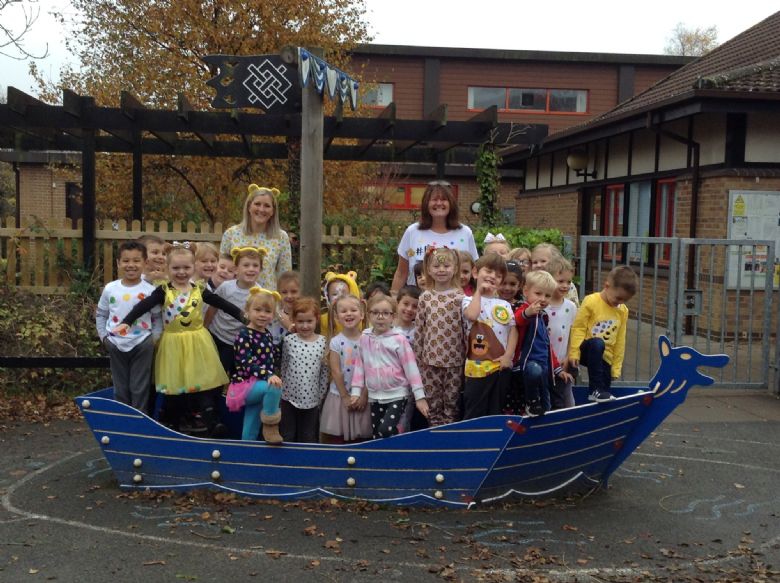 Percy the Park Keeper
Thursday 15th November
Today we had a VERY special visitor in Ladybird and Honeybee classes - Percy the Park Keeper!! We've spent the last few weeks learning all about Percy and how he looks after his park and were so excited to actually get to meet him.
Lots of us asked very interesting questions such as 'Why does a hedgehog have spikes?' and 'What do you use to fix things with?'
Thank you for coming Percy - we loved meeting you!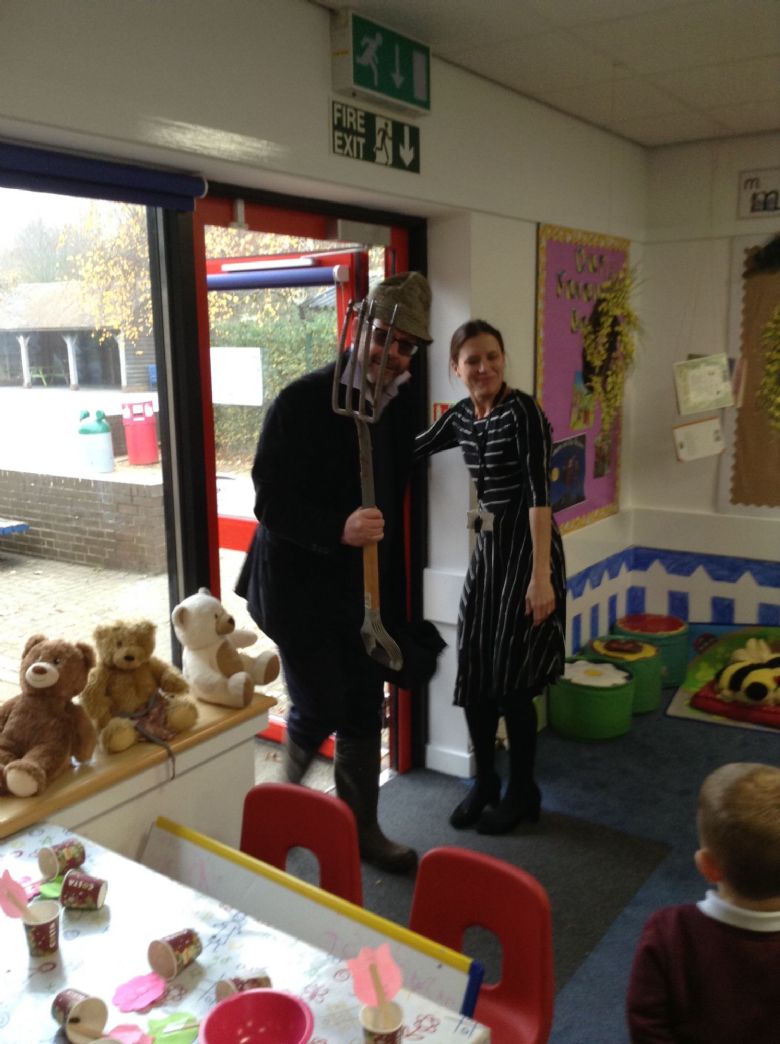 P.E.
We have been having lots of fun in our P.E. lessons with Mr Noyce. We've been able to make the most of the lovely sunny weather and have been getting active outdoors and practising skills such as running, jumping, hopping and crawling.
We have also now started our indoor P.E. lessons on Wednesday afternoons, which will be focusing on Gymnastic skills. Most of Ladybird Class are now beginning to become much more independent when getting ourselves changed for P.E. and in looking after our belongings and will continue to practise this within school.
Don't forget our P.E. lessons are every Monday morning and Wednesday afternoon - however we do like to keep all P.E. kits in school from Monday-Friday, just in case of any accidents or spillages!
If any of your child's P.E. kit happens to go missing, please do come and speak to the adults in the class directly and we will be more than happy to help :-)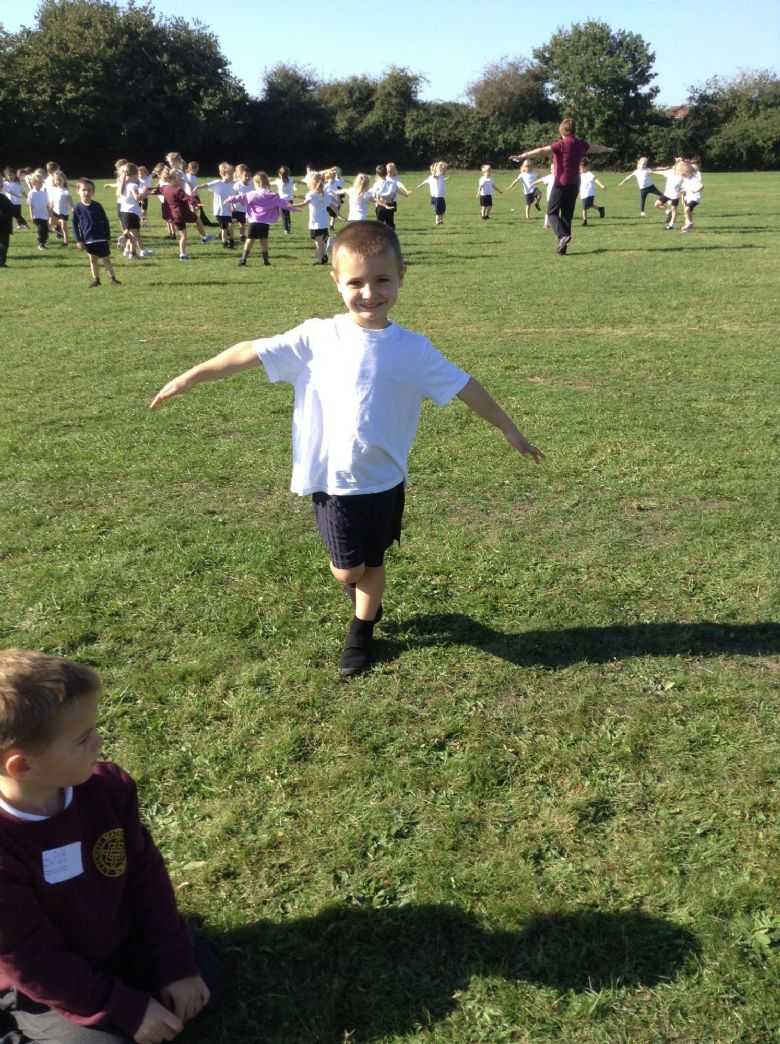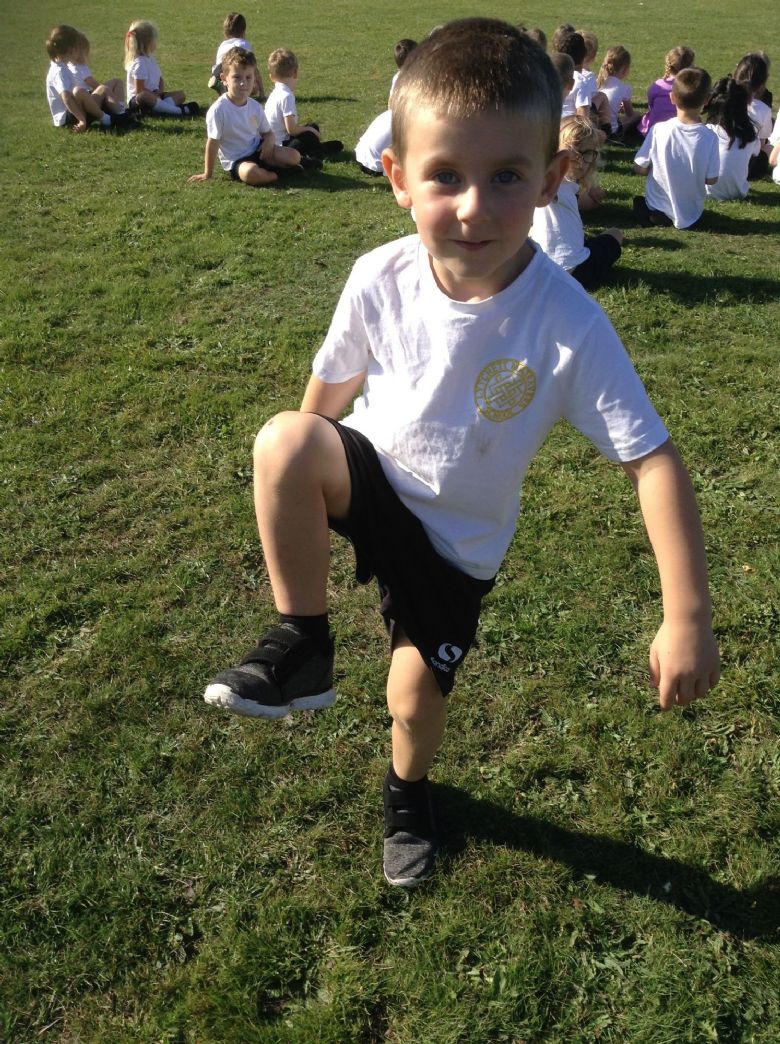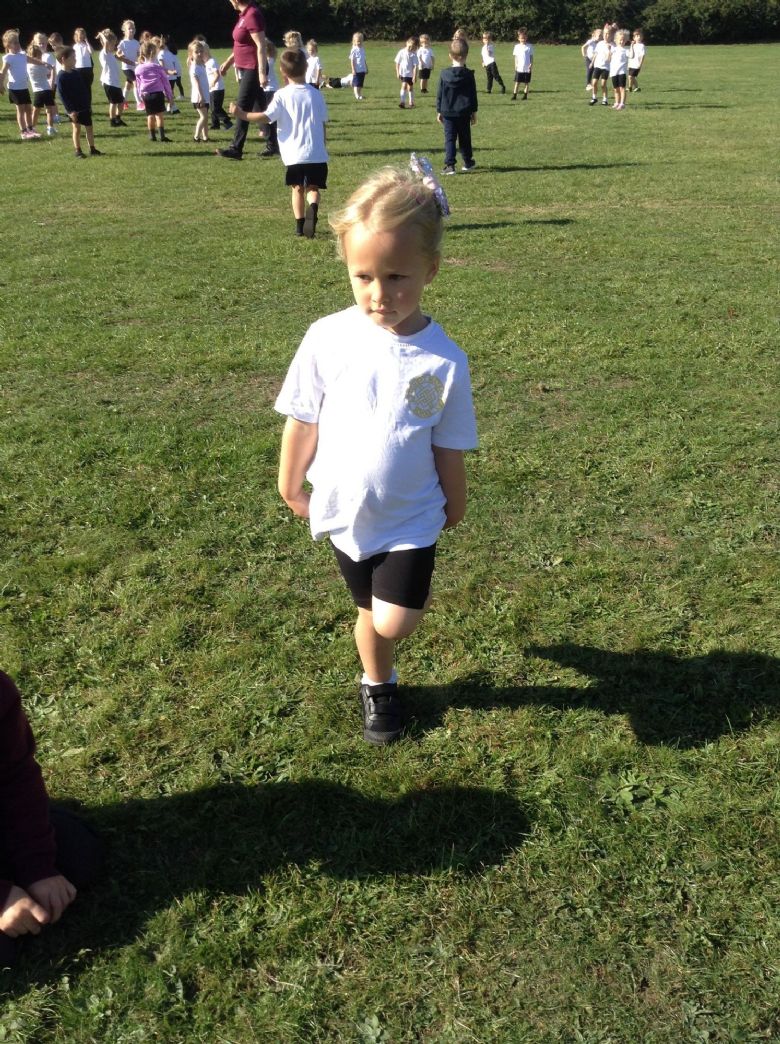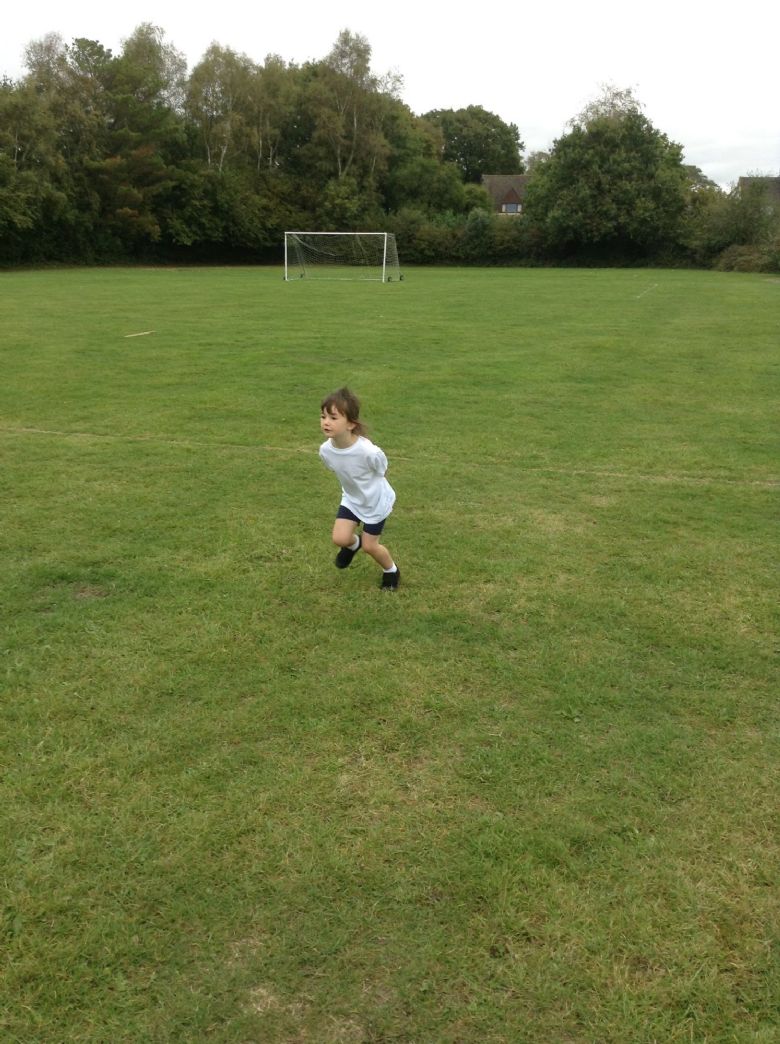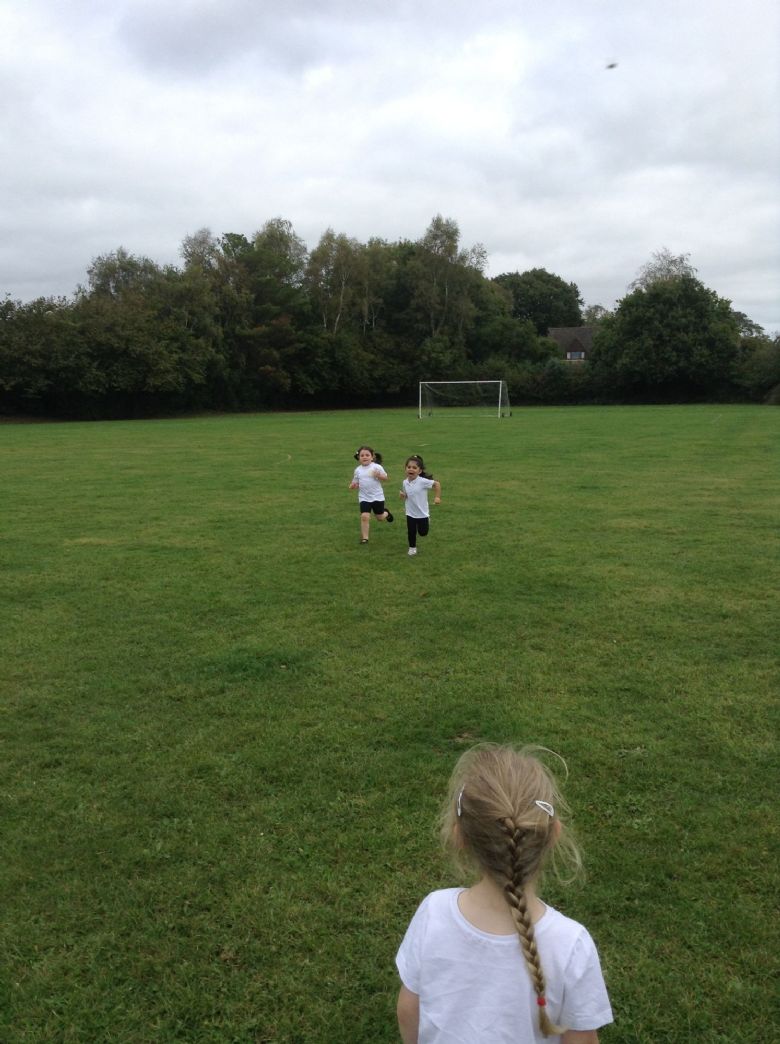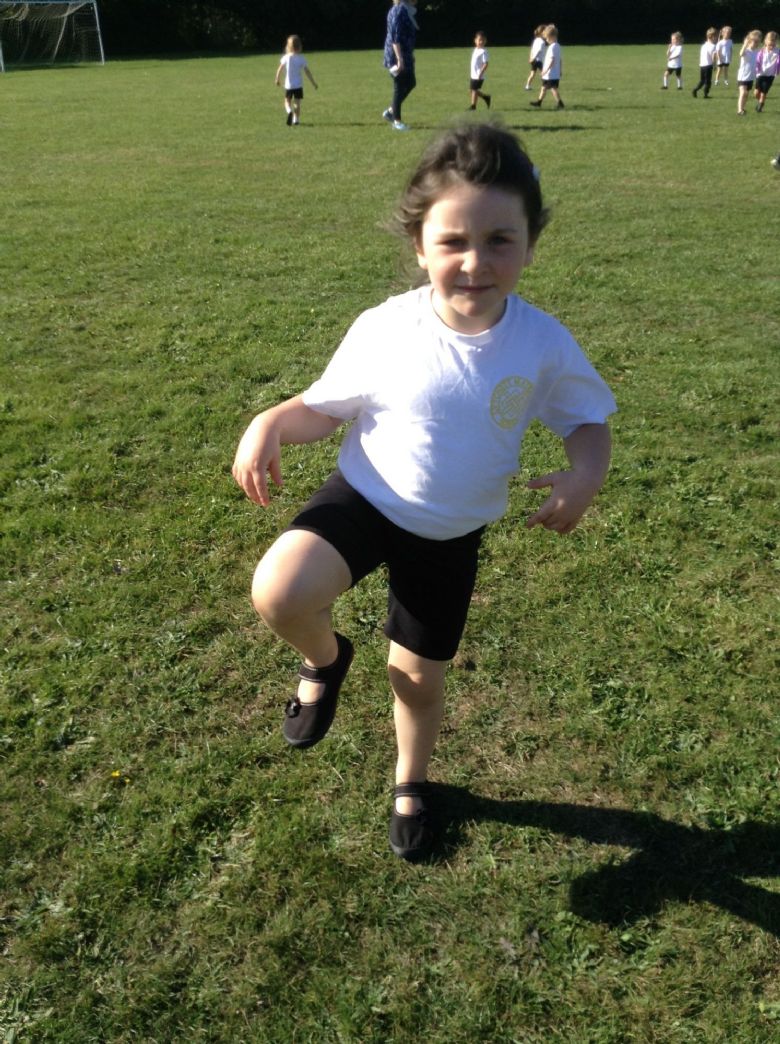 Healthy Ted
On Friday the 5th October we had a visit from the school nurse who brought along a special visitor - Healthy Ted. We chatted about how to keep our bodies fit and healthy by doing things such as brushing our teeth, eating healthy foods and doing lots of exercise!
We also learnt that Ted and the school nurse will come and visit us throughout the year to check things like our height, weight and our eyesight. We can't wait to see Healthy Ted again soon!
First Week of School
Well done to all of the Ladybirds for completing your first week at school. We have really enjoyed getting to know each and every one of you and are all very proud of how well you have settled in to school life!
We are looking forward to another week with you next week - when we will stay to eat lunch, start our P.E. and Phonics lessons and have lots more fun!
Miss Barker, Mrs Coombs and Mrs Jones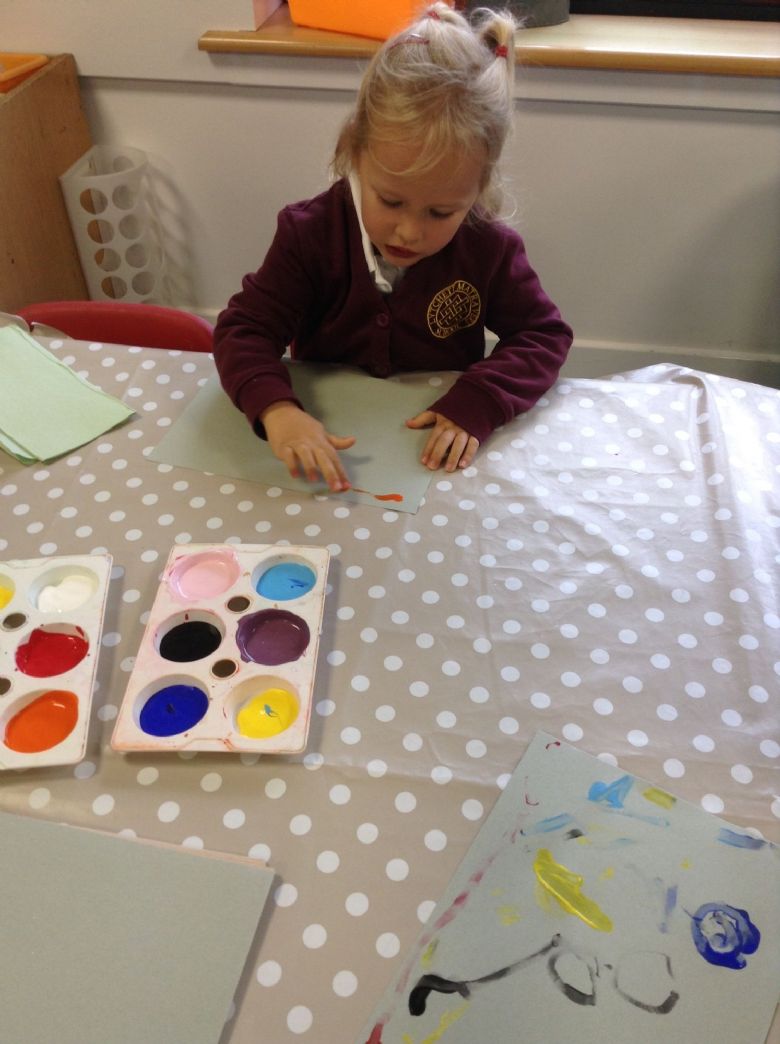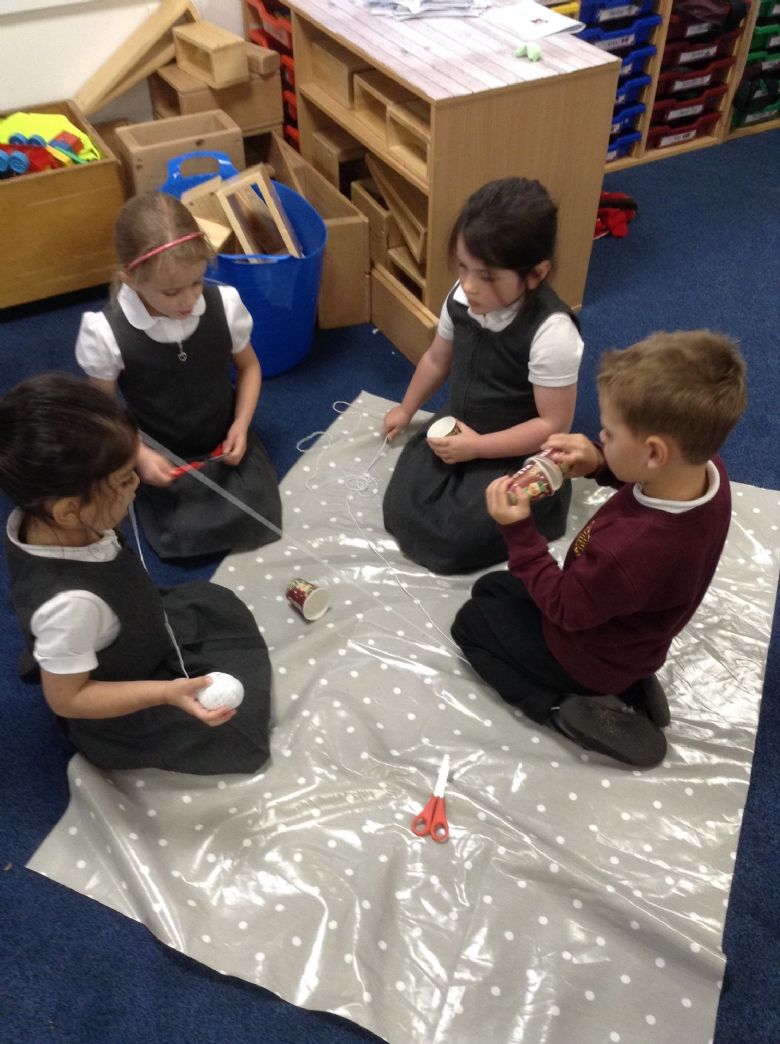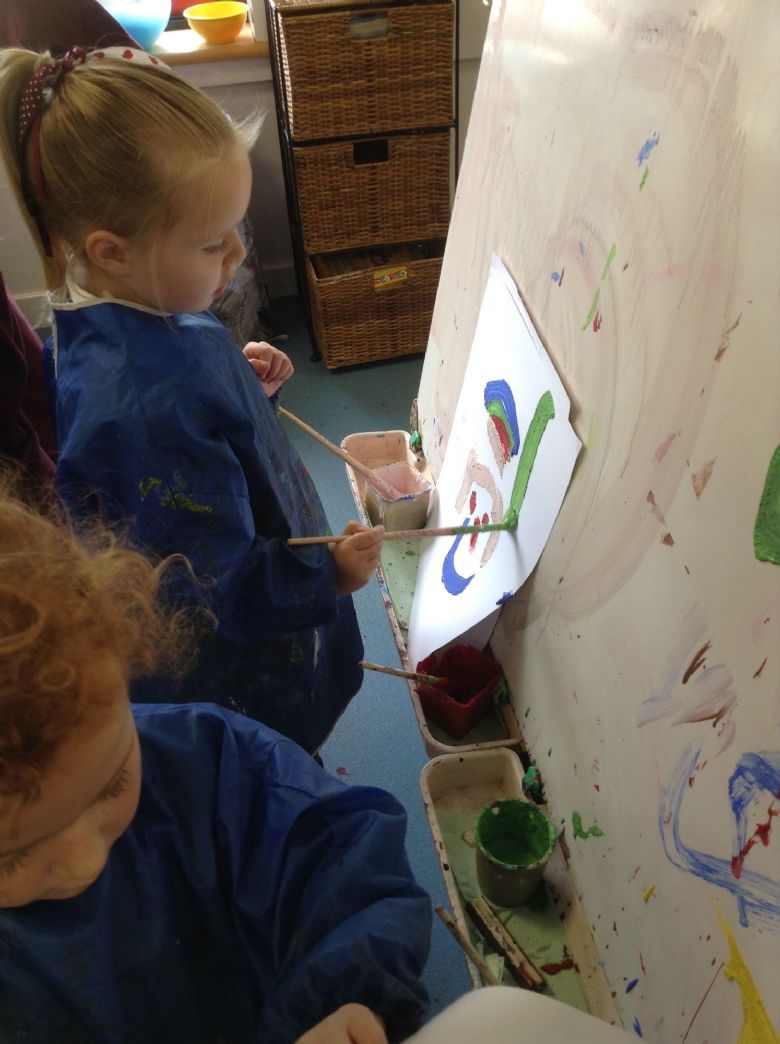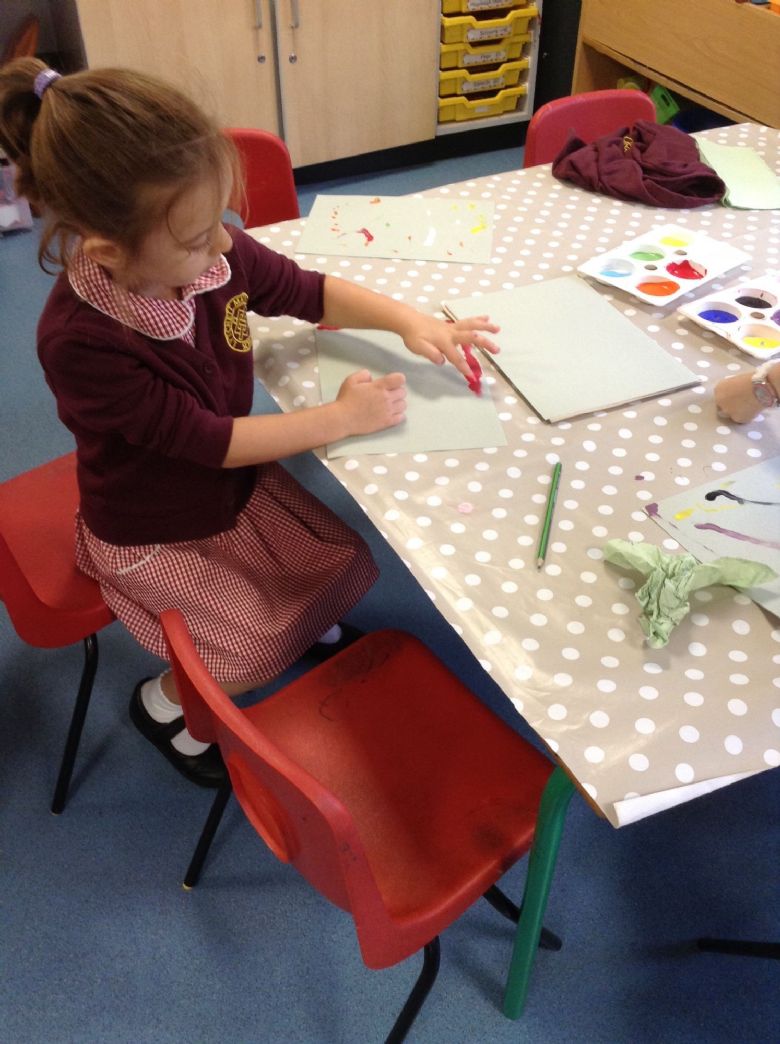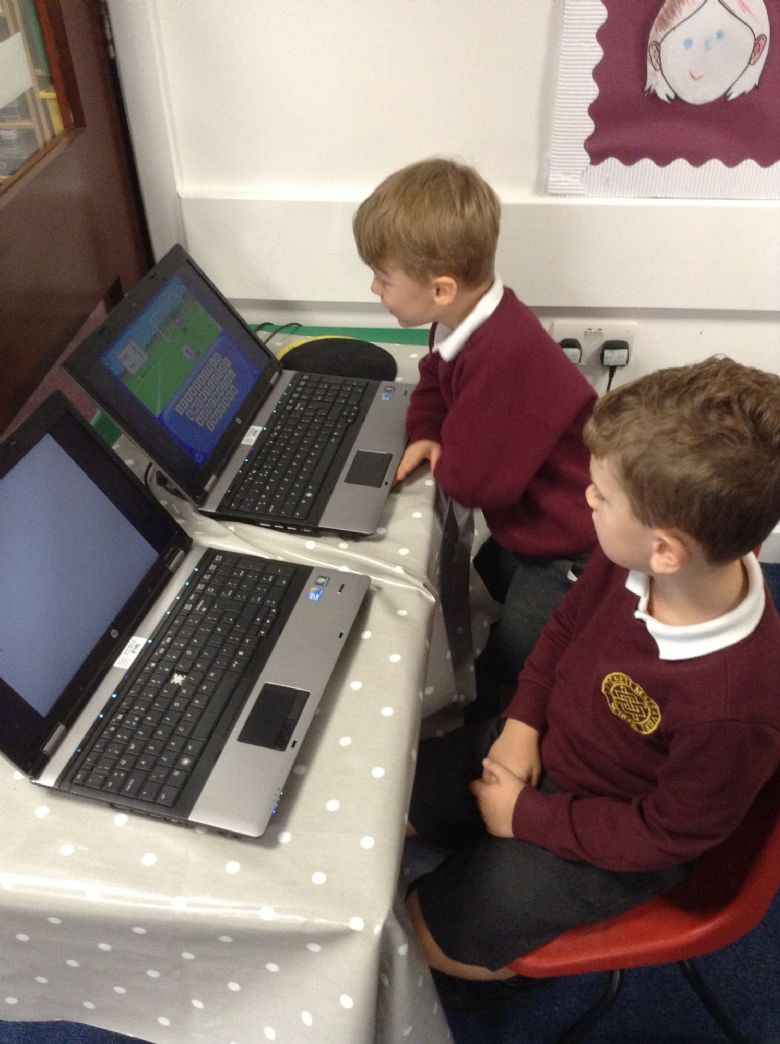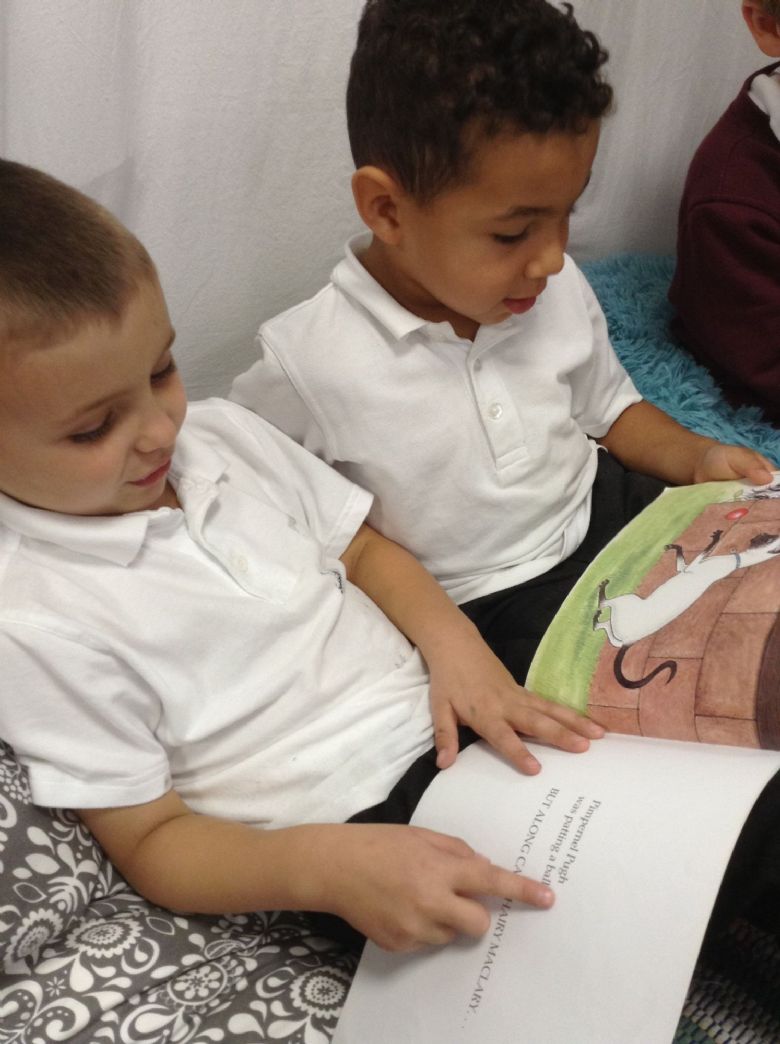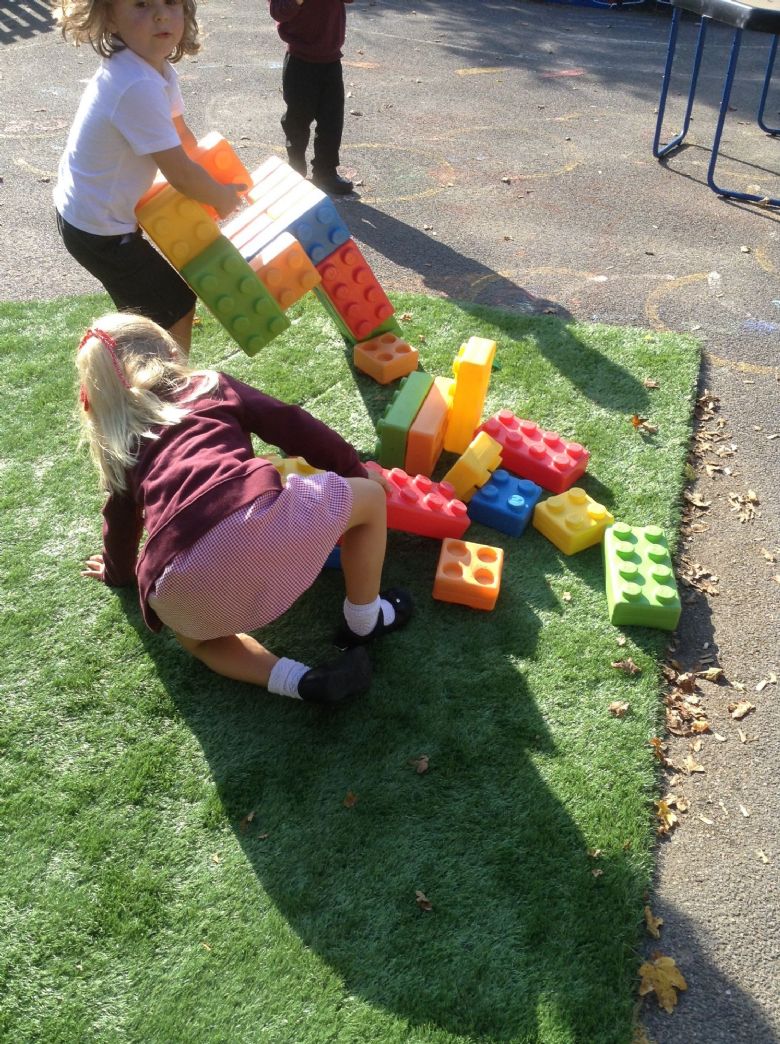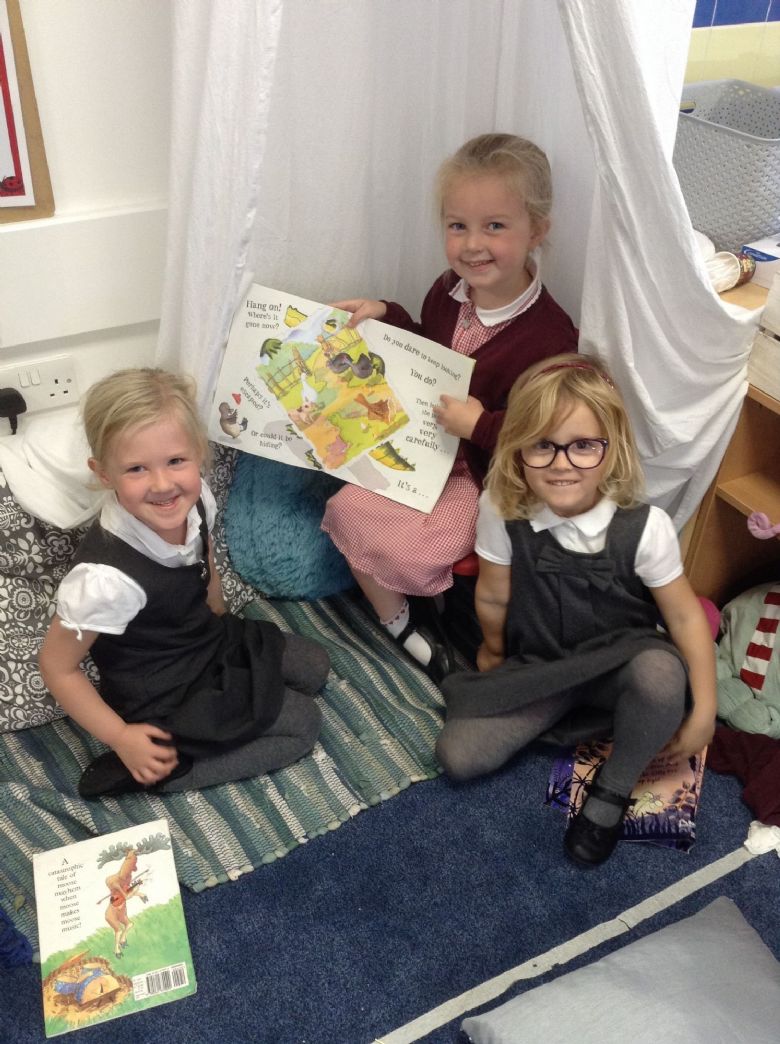 Reception Renovation!
Over the Summer holidays we have been really busy renovating both Ladybird and Honeybee classrooms and giving them a new lease of life! Take a look at the photos to see the work in progress and the finished result!
We love it and we cannot wait to share it with all of the lovely Ladybirds that will come to join us on September 11th!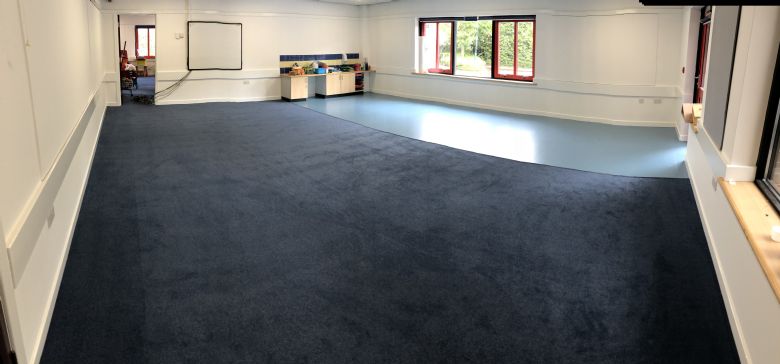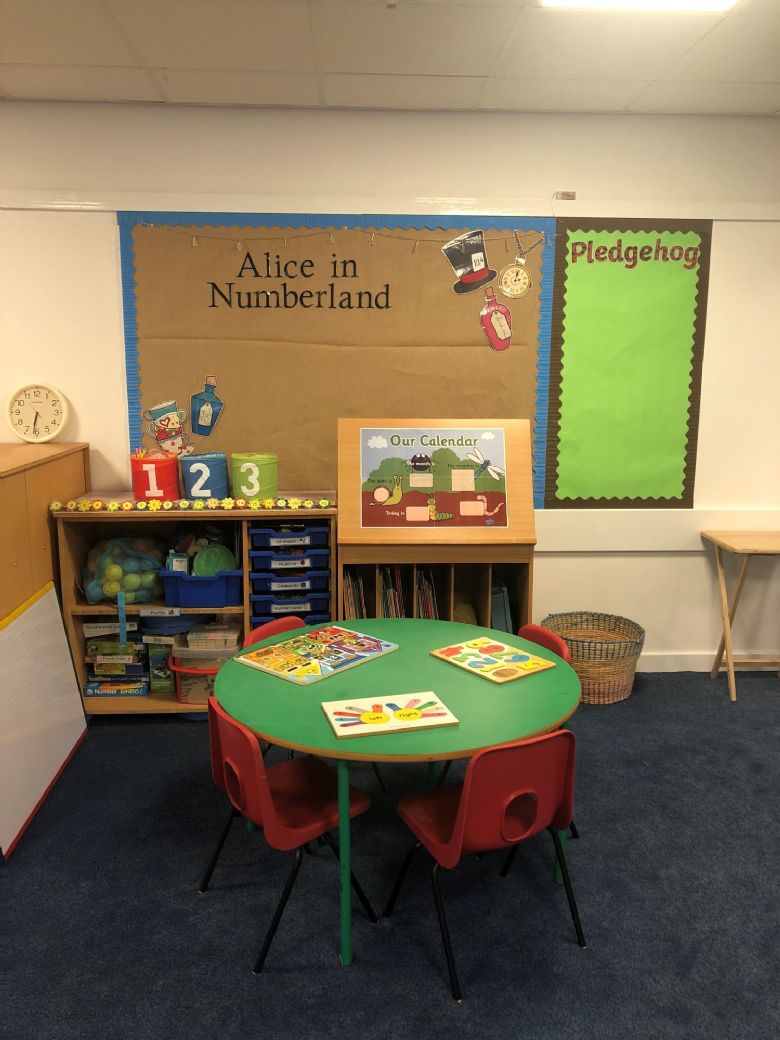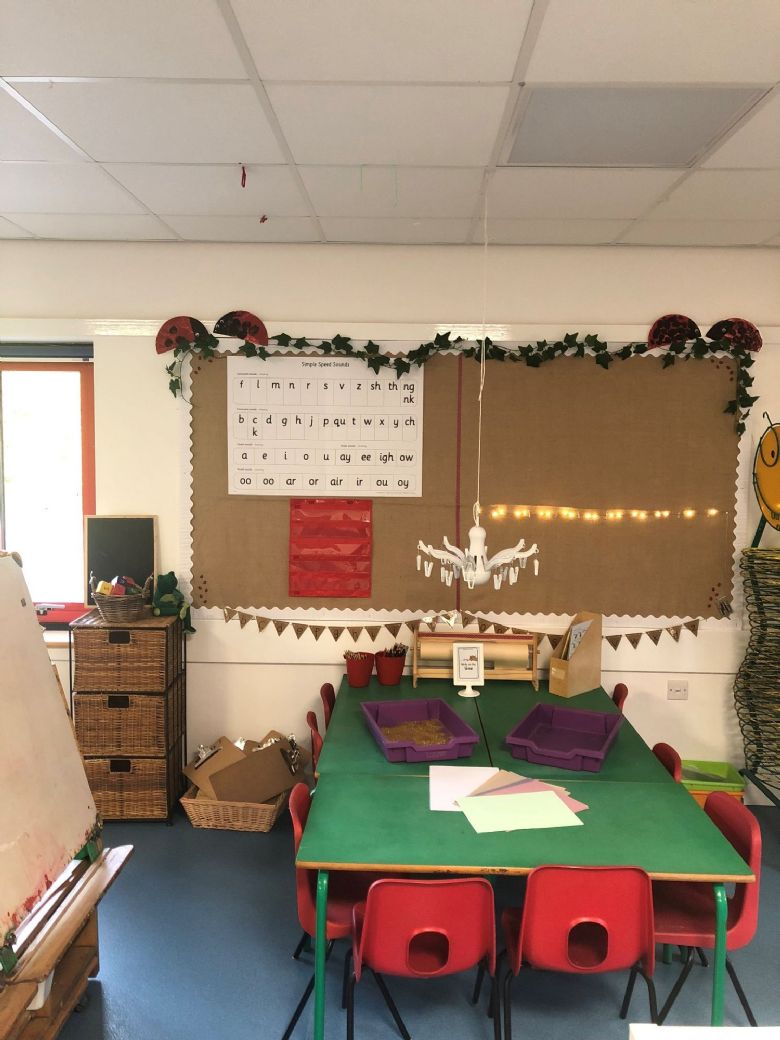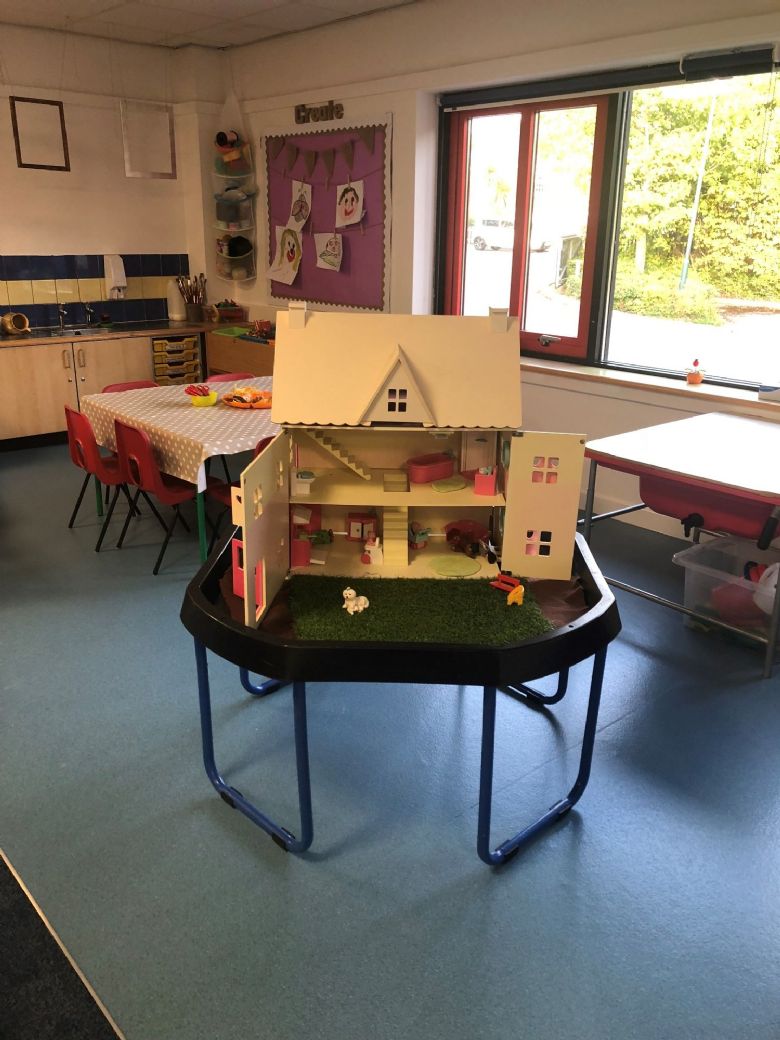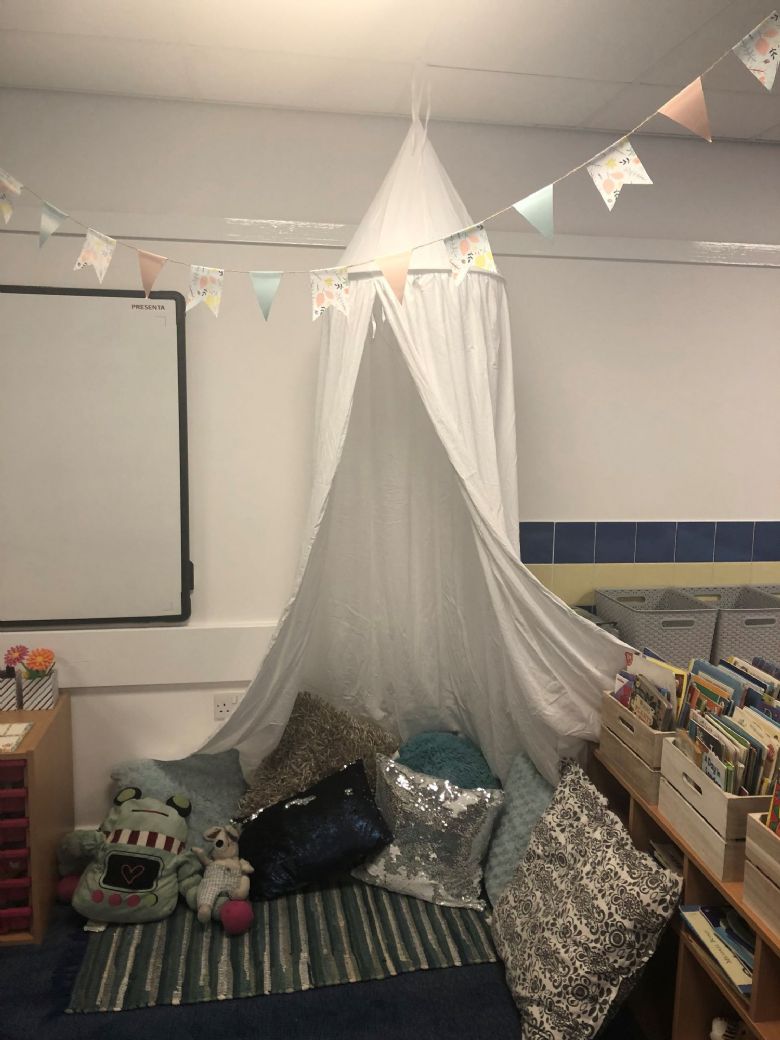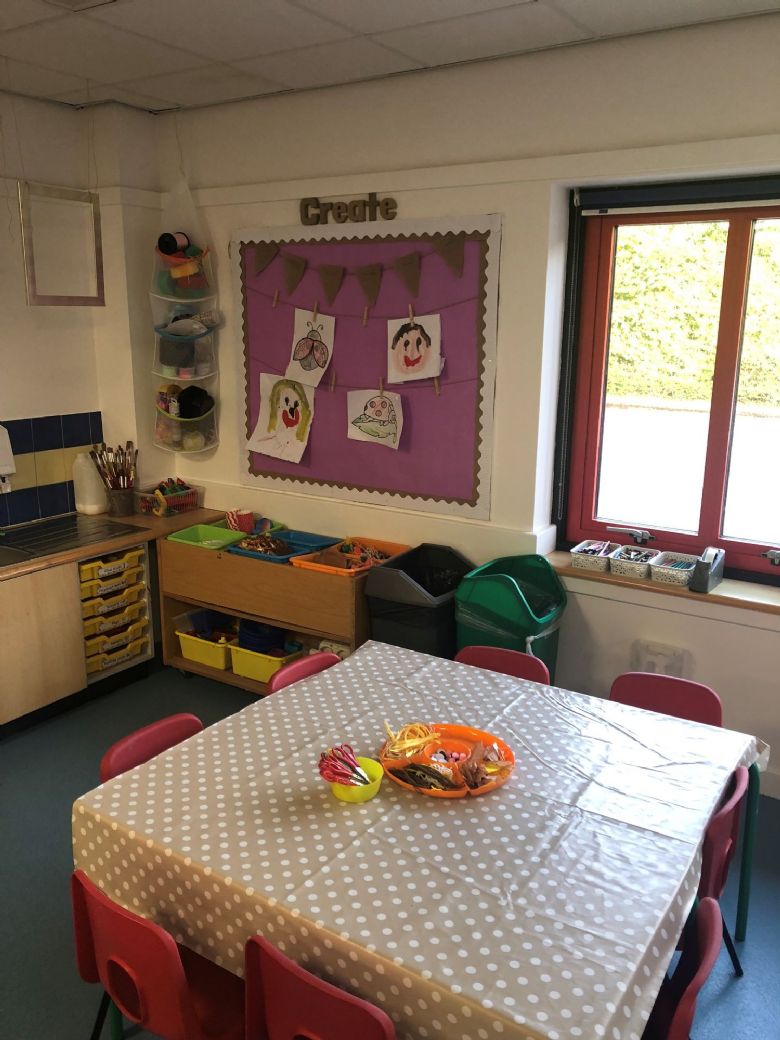 Useful Websites and Links
www.youtube.com/user/CosmicKidsYoga
www.gonoodle.com
www.topmarks.co.uk