Osprey - YEAR 5
Happy Easter Holidays
There is no home learning for the next 2 weeks (Happy Easter). Please see the bottom of the page for activities that you could complete.
However, I have set a little task if you would like to acceptt....
Class Trip
You have been so amazing with your home learning these past couple of weeks...I am taking you on a school trip today to the ZOO!!
Please follow the links and watch your favourite animals. All I ask of you (if you would like to...there are prizes for the best ones), is to complete a non-chronological report (fact file) about your favourite animal at the zoo.
I have included a success criteria that you can use when you are completing your fact file.
Title
Introduction
Subheadings
Paragraphs
Relative clauses
Parenthesis (brackets, commas or dashes to add extra information)
Pictures/ captions
Diagrams/ Labels
You can either do your reports on a the computer and upload your documents to Google Classroom, or do them written and and take a picture of them to post for me to see.
Zoo Trips...
https://animals.sandiegozoo.org/live-cams
https://www.marwell.org.uk/zoo/keep-in-touch/webcams
https://www.edinburghzoo.org.uk/webcams
https://www.countryliving.com/uk/wildlife/countryside/g31784857/live-animal-webcam-zoo/
https://www.streamdays.com/camera/view/chester_zoo
https://www.dublinzoo.ie/animals/animal-webcams/
** Update **
It has been incredible to see the amount of you that have completed your activities on Mathletics, TT Rockstars and Spelling Frame. Keep it up, Golden Raffle Tickets are coming your way!
Parents - we are hearing how hard you are working with your children at the moment. You are being amazing and whatever you're doing is the best. It is different/difficult times that everyone is facing, but we aren't expecting to see their work so please don't feel like the pressure is on you to complete everything to the highest standard....we know children work differently at home, and the work we set is there for guidance/support.
We are not expecting your English, or other work that has been set, to be handed in. However, you can keep it and bring it in when we come back to school, where you can show me what you have done. You can also post some writing on Google Classroom for us to read and comment on. There is a question on there which you can answer for me (I will be awarding points out of 100 for your answers!).
P.S. For all of your hard work, I will be taking you on (a virtual!!) class trip on Friday! Watch this space to see where we are going :)
Home Learning
Welcome to your Home Learning! I will be posting your daily work here, along with extra activities that you can complete. You will also be set weekly French and Music lessons. In your packs, you have a variety of activities; I will let you know when to complete the Alice in Wonderland work, and you can work through the SPaG and Maths Booklets when you like. I have included a blank time table, so one of your first activities could be to complete that with people at home so you can plan what activities you are going to do throughout the week.
Educational Videos/ Activities
If you are missing watching 'educational' programmes with me, I have found a few websites/ videos that you could watch.
The Blue Planet
David Attenborough narrates a natural history of the oceans (9 episodes)
https://www.bbc.co.uk/iplayer/episodes/b008044n/the-blue-planet
Blue Planet, Planet Earth (make sure your parents have watched them first just in case there are any gory parts!)
https://www.bbc.co.uk/iplayer/episode/p04thmv7/blue-planet-ii-series-1-1-one-ocean (most are available on BBC iPlayer)
The Planets
Professor Brian Cox explores the dramatic lives of the eight majestic planets/worlds that make up our solar system. (5 episodes)
https://www.bbc.co.uk/iplayer/episode/p06qj2l5/the-planets-series-1-1-a-moment-in-the-sun-the-terrestrial-planets
Science Games
Blue Planet game!
https://www.bbc.co.uk/games/nightfall
Squad up!
Play as Lava, Geo, River or Sky, join the Earth Squad and explore our planet's habitats. Work your way from Rookie to Pro on each of the game's habitats: the vibrant rainforest, the busy city and the wild savannah.
Get ready to complete the missions set by the Squad Captain, voiced by Michaela Strachan. You'll need to use your knowledge of the living world as you collect data and master your knowledge on plants, animals and the human body.
Unlock challenge badges, catch vine and swing ropes, boost your star score and earn your Earth Squad Pro outfit with this platform game.
https://www.bbc.co.uk/bitesize/topics/z6bqkmn/articles/zj7s6v4
Maths
Mathletics - You will have daily Mathletics work to complete; I will be able to how you are doing with this! If you don't score too well, have another practise. If the work isn't complete, I will set it again for you to complete the next day. I will also assign you Explore Tasks weekly, which allow to apply your thinking with trickier questions.
https://login.mathletics.com/
| | | | |
| --- | --- | --- | --- |
| Day | * | ** | *** |
| Monday | Addition | Decimals | Multiplication |
| Tuesday | Subtraction | Multiplication | Division |
| Wednesday | Decimals | Multiplication | Multiply and Divide |
| Thursday | Decimals | Division | Fractions |
| Friday | Decimals | Equivalent Fractions | Fractions |

TT Rockstars – You need to complete 5 daily sessions to complete. Remember…we want to win pizza for the class!
https://ttrockstars.com/

English
Spelling Frame – I will be setting you weekly spellings. You should practise these for 10 – 15 minutes a day. The test needs to be completed by Friday, with a score of more than 80%. You can practise any other spelling patterns that you think you need to practise as well.
This weeks spellings; Group 1 and 2 - Spelling Rule 41 and 42
Group 3 - Spelling Rule 11 and 12

Writing/ Reading – I will be setting daily tasks based on Alice in Wonderland (what chapters to read, what work/ writing to do to link to these chapters). There will be a success criteria along with these so you know what you will need to include.
You can also listen to the audio book version for free here - http://www.loyalbooks.com/book/alices-adventures-in-wonderland-by-lewis-carroll
Monday 30th March 2020
LO- To provide reasoned justifications for my views
Look at the PEE (point, evidence, explain) task in your packs - also attached below. Can you answer the questions on the questions cards using the PEE cards? Can you write these down? Check your answers.
Read chapter 2 of Alice in Wonderland ready for tomorrow.
Tuesday 31st March 2020
LO: To answer questions about Chapter 2
(Twinkl sheets)
Answers are atached at the bottom
Wednesday 1st April 2020
Read Chapter 3
LO: To write a newspaper report based on the Caucus Race.
Come up with a catchy headline.
Remember you will need to include detail on why, what, when, where, why and how the Caucus race happened.
You can use the newspaper template attached if needed- don't worry if you just want to write it down on a piece of paper.
The Features of a Newspaper:
Headline: • Short and snappy and try to tell the story in as few words as possible. • They sometimes use: pun, alliteration, word play.
Orientation • The opening paragraph in a newspaper is called an orientation. This paragraph is short and uses two or three sentences to tell the story in a nutshell. • Orientations answer the following questions: What? When? Where? Who? and sometimes Why?
Main body of text • This tells the story in more detail. • It is written in past tense. • Language is formal/impersonal – don't use personal pronouns or give the author's opinion. • Includes interviews with eye witnesses – a mixture of direct and reported speech. • Interviewees need to be given their full name, age and in some cases, their residence. Include these details in between commas (or brackets).
Reorientation • This brings us up to speed with what is happening now. • It often moves from past to present tense. • It is short like the orientation.
Language Style • Formal/impersonal • Sensational words that exaggerate • Don't use 'I interviewed' try 'When interviewed, Alice told this newspaper…'
Edit and check you writing- can you use parenthesis for extra detail?
Thursday 2nd April 2020
Read Chapter 4
LO: To write a diary entry
Think about what happens in this chapter and all the different characters that Alice meets. How does Alice feel with rabbit bossing her about? Why did Alice drink from the bottle? How did she feel when she started growing? Then continued to grow? How did she feel meeting the different characters- Bill, Dinah Caterpillar?
Success Criteria:

included an introduction to set the scene and create atmosphere

used adventurous vocabulary to describe the places where the events take place

written in the past tense

used personal pronouns: I, we, my, me

talked about important events

talked about feelings, reaction and opinions from Alice's point of view

used time conjunctions (before, after, as, when, while, until, since)

used paragraphs to organise the events

used inverted commas to quote direct speech
Friday 3rd April 2020
Skills – Standard English exercises
LO: To use Standard English correctly
Look through Skills PPP (attached below)
Then, work through Skills booklet pg 33-35 in your packs –
Check answers
A VIPERS booklet for you to work through for every chapter has been attached at the bottom.
http://www.cleavebooks.co.uk/grol/alice/won01.htm (chapters online if any chapters missing)
French
Hello Year 5,
I hope you enjoyed creating maps and giving directions.
Today, you are going to revise the weather.
Firstly, can you write the English or draw a weather symbol for these French weather phrases. If you want to make the activity a little easier, use the worksheet attached (if you can't print, you can still draw it on a piece of paper)
Il neige
Il y a du soleil
Il y a des orages
Il fait froid
Il fait chaud
Il pleut
Il fait beau
Il y a du vent
Il fait mauvais
Use this video clip to remind yourself how the weather is spoken https://central.espresso.co.uk/espresso/modules/t2_le_monde/video_weather/video_weather.html
Login in to watch
Username: student10871
Password: lmps123
Extension: Choose any country. Use the map to present a weather forecast for it. Record yourself presenting the weather forecast.
Or
Play the weather fortune teller game.
To finish: Sing the weather song.
Music
Hi everyone! Hope you are all well. This will be the last of the lessons on Viking Saga Songs.
I would like you to try to remember the different Viking realms that we talked about:
Jotunheim - land of giants, frost and ice.
Midgard – home for humans. Earth!
Asgard – home of the gods. A golden citadel.
Helheim – Land of evil!
Bifrost – the rainbow bridge connecting Asgard and Midgard
Yggdrasil – the tree that connects all of the realms.
Do you remember that you planned a piece of music that would reflect one of those realms? You discussed what all of the different realms would have been like and the different sounds that could have shown that.
I would like you to listen to the "listening music" at the bottom of the web page I've put below. The piece is an extract from the 3rd movement of Symphony No 5 by Jean Sibelius. Ignore the questions next to it! Please listen to it, it's a really lovely piece and quite short. It was said to have been inspired by swans taking off.
https://www.bbc.co.uk/teach/school-radio/music-ks2-viking-saga-songs-7-birds-of-the-north/zmb3y9q
Now think – which of the Viking realms could it represent and why? Try to think about the instruments that are being used, the tempo, dynamics and timbre (the quality of the sound – is it dull? Sharp? Wooden? Metallic?)
Try to explain to someone at home which Viking realm you think it would suit and why. You don't have to write anything down this time.
Have fun!
Miss Wells
PE
Joe Wicks' PE Lesson - Every morning at 9am, Joe Wicks will be doing a half hour PE lesson on YouTube. I will even be joining in with this! Please ask permission to use this as it will be live on YouTube.
https://www.youtube.com/user/thebodycoach1
Active at Home programme (free resource) - some of the games and skills you can adapt in the garden or home.
https://online.succeedin.co.uk/public/index/638
Go Noodle – It is free to join! Create your own account and explore the range of videos.
https://www.gonoodle.com/
Just Dance – There are loads of different Just Dances online; these are however on YouTube, so please ensure you have supervision/ permission when you are using these.

Extra Activities and Links
Maths Game - Guardians: Defenders of Mathematica
https://www.bbc.co.uk/bitesize/topics/zd2f7nb/articles/zn2y7nb
Free Audio Books
Create a new account to listen to thousands of books. You can download an app as well called World Book eBook
https://worldbook.kitaboo.com/reader/worldbook/#!/
https://www.oxfordowl.co.uk/for-home/find-a-book/library-page/
Project Platinum Challenge – What level can you achieve?
Twinkl – Offering free membership for a month. Lots of resources to print (for example, science, topic and mindfulness).
Use code UKTWINKLHELPS
Espresso (videos, challenges and coding)
www.discoveryeducation.co.uk
Click "Login" and select "Espresso" or "Espresso Coding"
Username: student10871
Password: lmps123
Free Online Courses - https://www.khanacademy.org/?fbclid=IwAR13gDlAoxYrHnINRCGb8Bq9ebv-5dtQvGD7DOPIM_PdG29LDz8DtbzrwPI
Other Websites
https://www.bbc.co.uk/bitesize
https://collins.co.uk/pages/support-learning-at-home
Maths tasks
https://whiterosemaths.com/homelearning/
Art:
http://www.kidsites.com/sites-edu/art.htm
Geography
https://www.mirror.co.uk/travel/news/best-virtual-tours-landmarks-museums-21705841
Science
https://www.scienceforkidsclub.com/
Meet the Osprey Team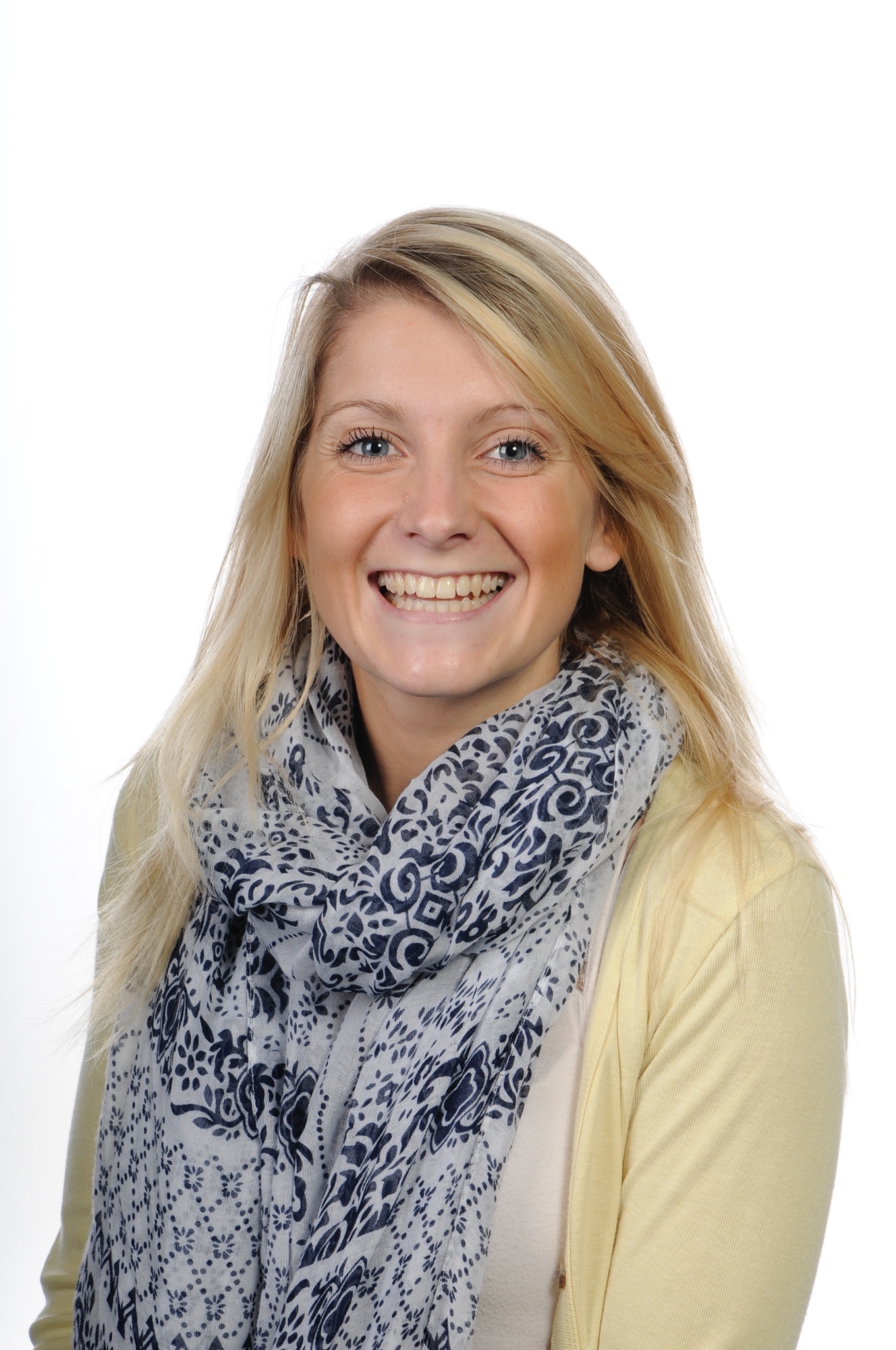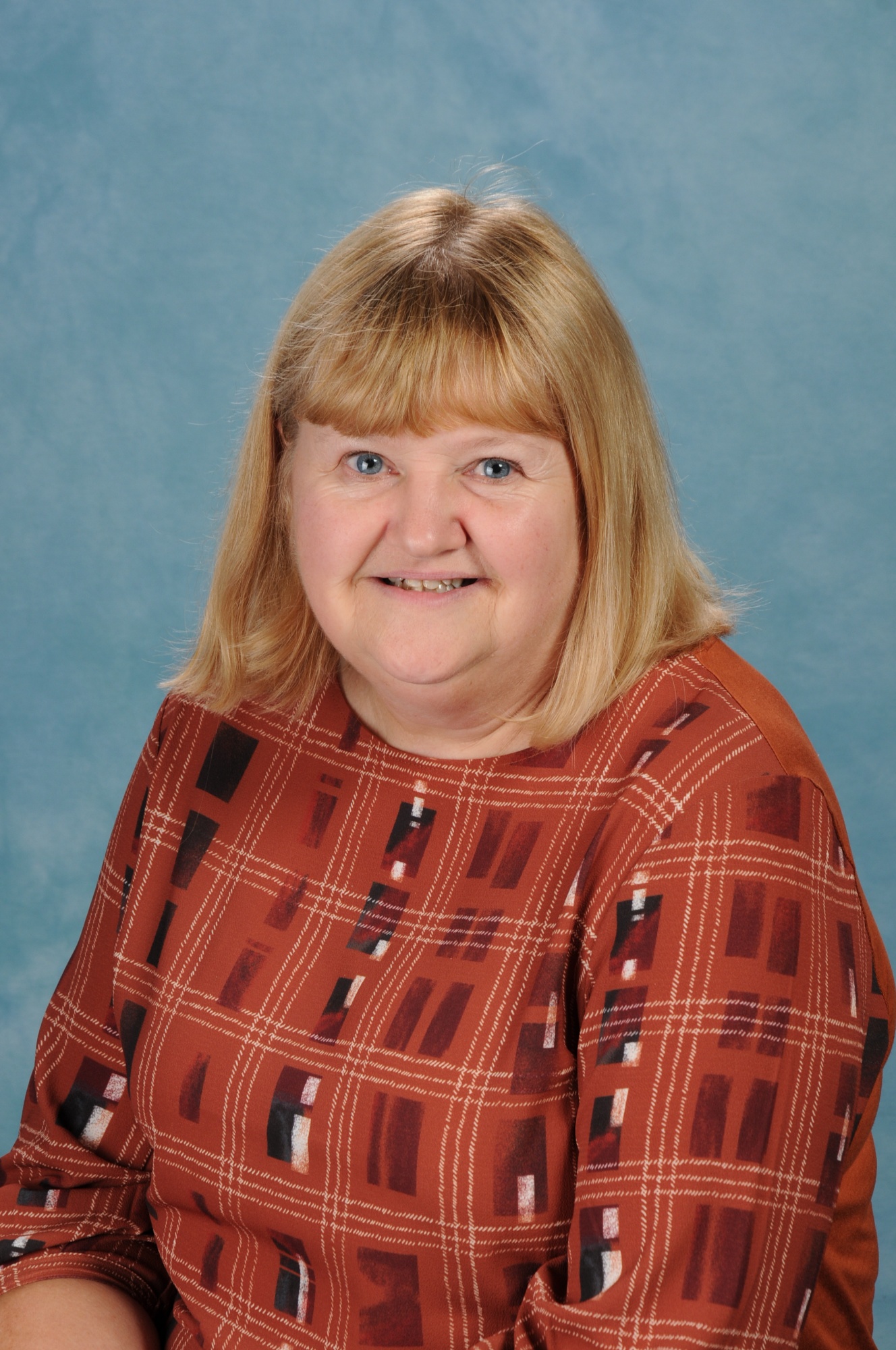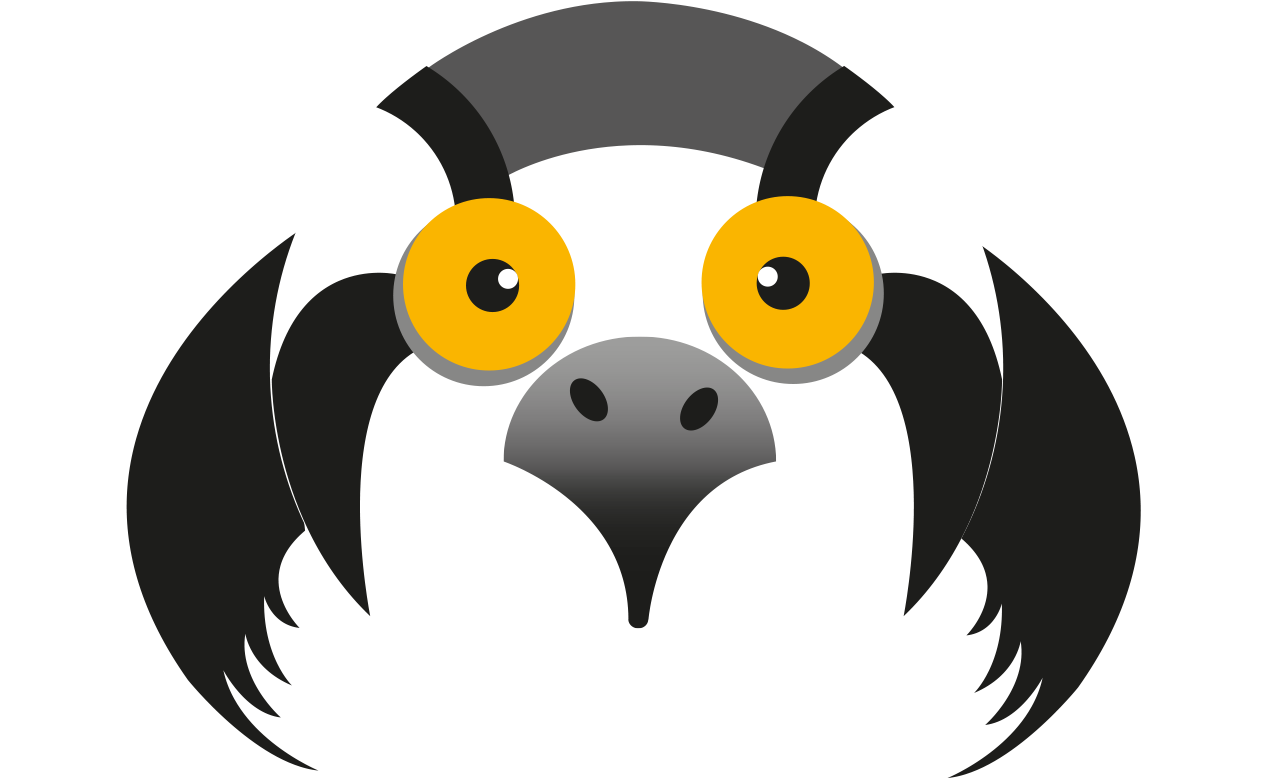 Healthy Me Week
First Aid Training
We had First Aid Training with Ray, where we learnt how to bandage an arm, put someone in the recovery position and all about the brain.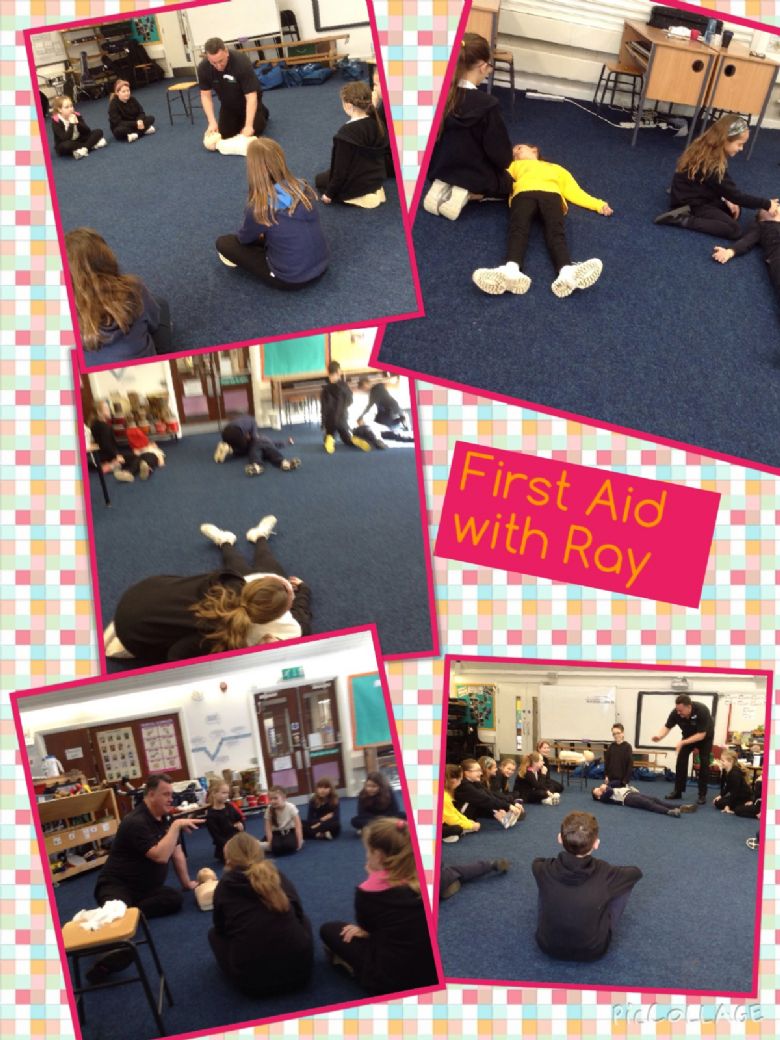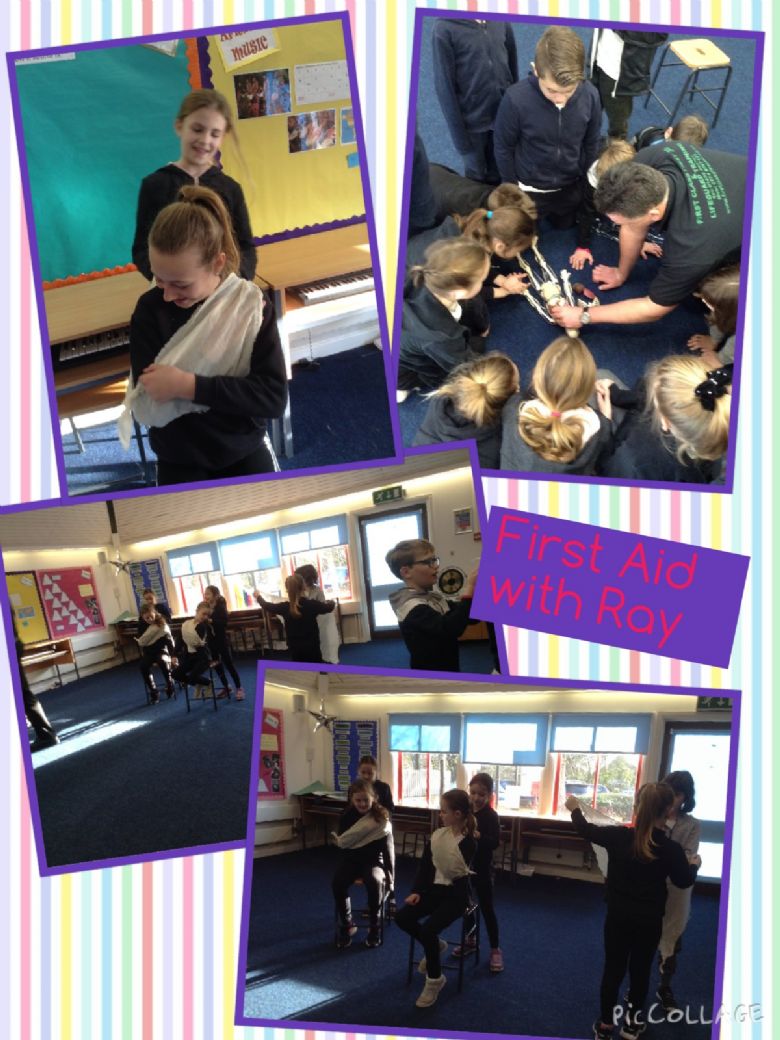 AFC Bournemouth - Food f0r Football Talk
We learnt about the different food groups and what meals footballers have pre-match, before the match and after the match, to help them performance at their best!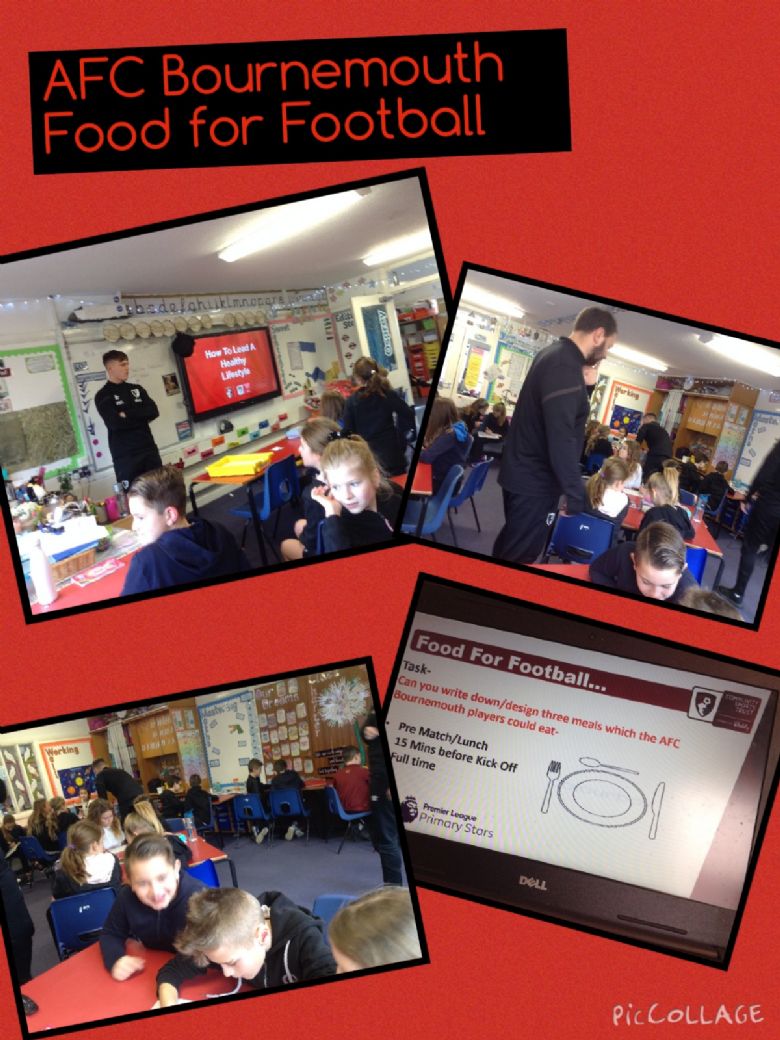 Julia's House Run - Go the Extra Mile
To kick start the week, we had Julia's House in to do a fun run. The weather prevented us from going outside, so we stayed in the hall to run laps while listening to music. Julia's House were cheering us on and said how amazing our determination and attitude was.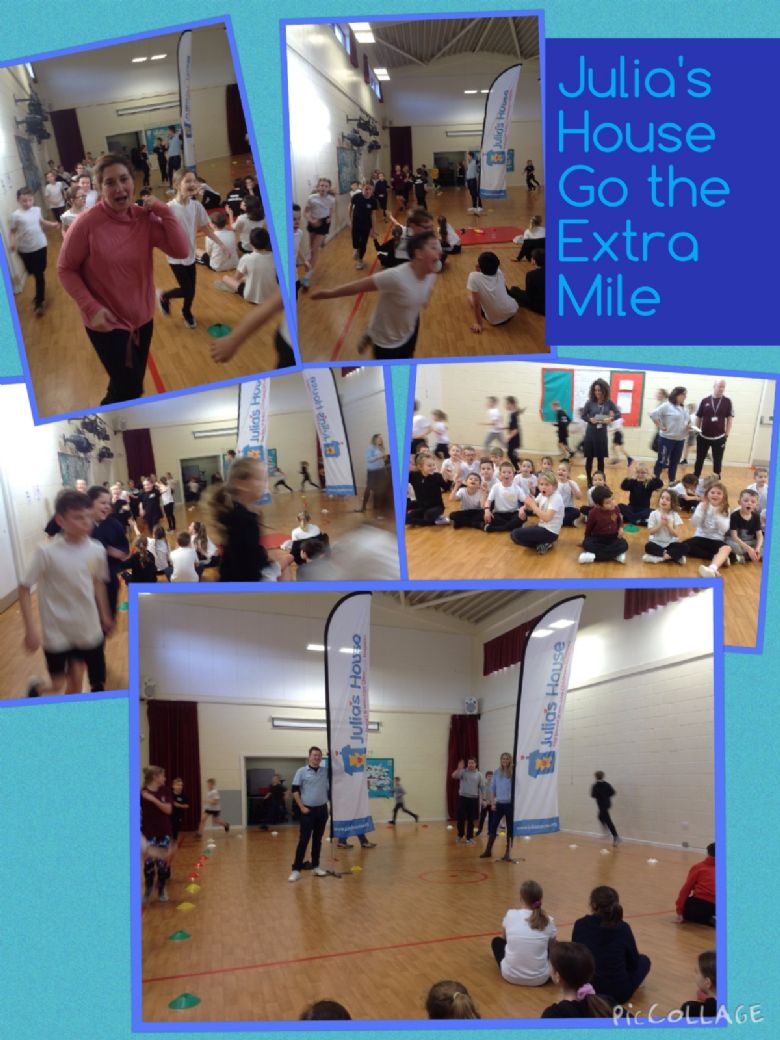 Dancing in PE
In our PE lessons, we have been learning the Haka. We learnt one and then added our own sound effects to it. To develop the movement, we use canon, unison and repetition.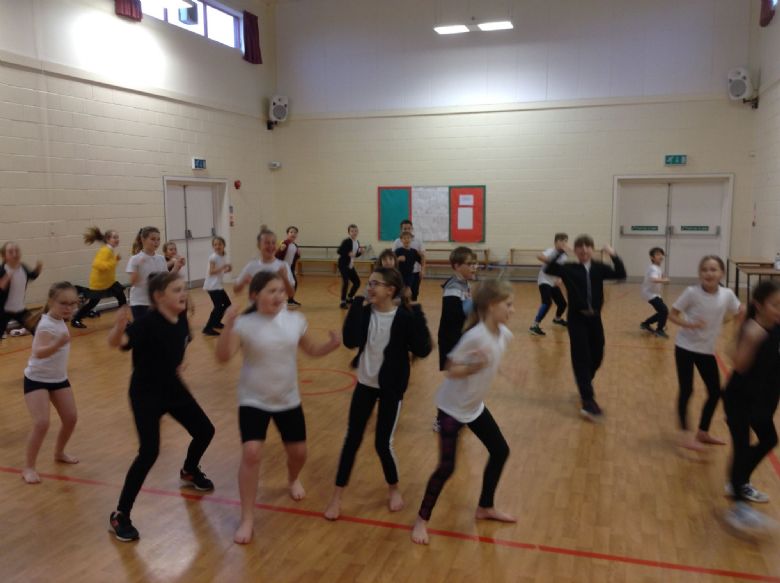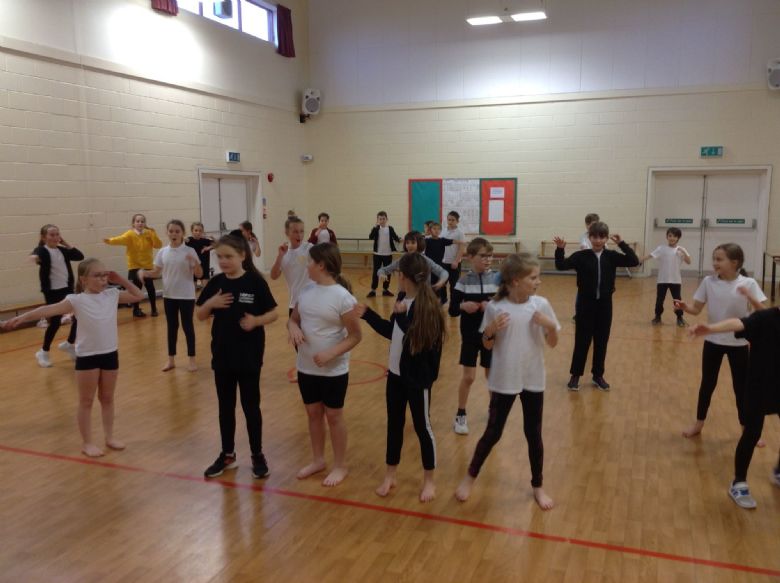 We have also been doing some Just Dance - we have pretty awesome skills!
Anglo-Saxon Broaches
In Topic, we have been learning about Anglo-Saxons and Vikings. We have enjoyed learning about how and why they invaded Britain, and what influences they have had. We also researched and designed our own Anglo-Saxon broach, where we used paper mache and metallic paint. We then created a modern-inspired broach!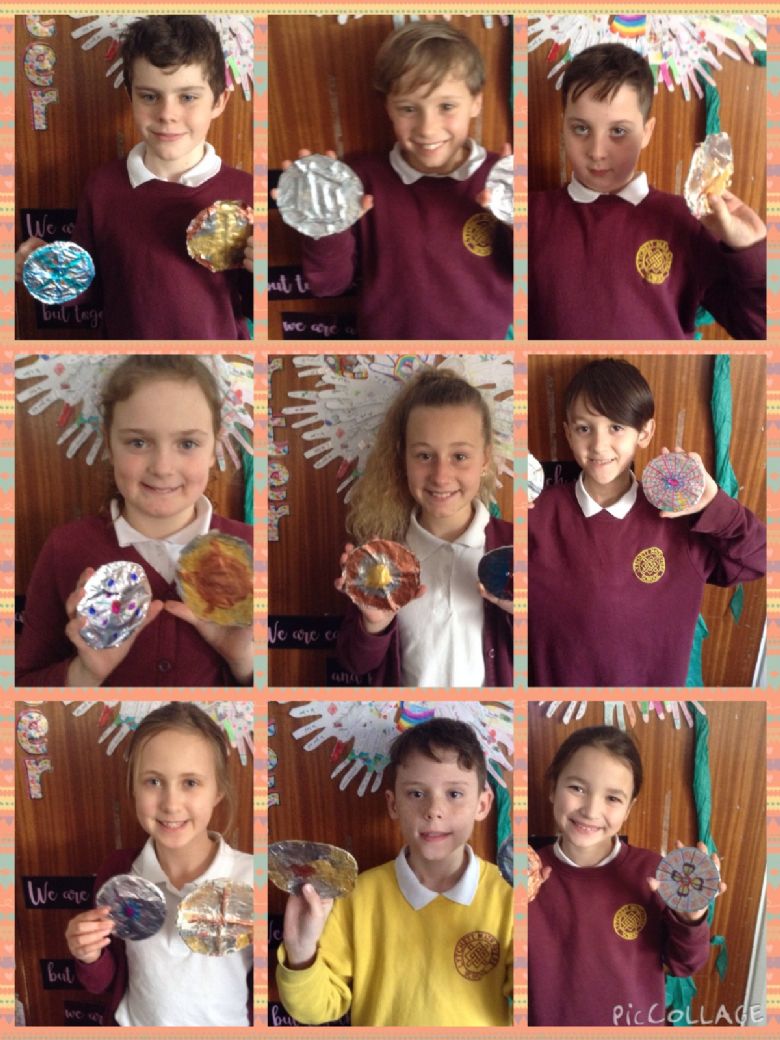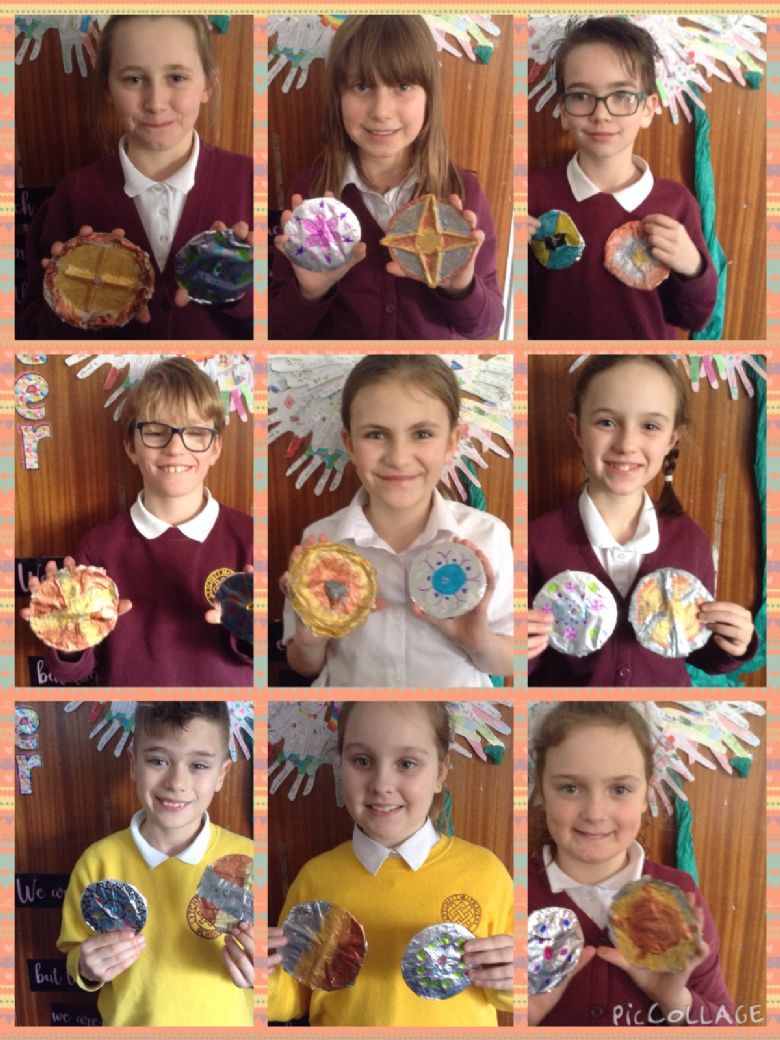 Christmas Disco Ready!
We had a great time at the disco - even though lots of us were feeling poorly!
We even got to have some of Miss West's glitter!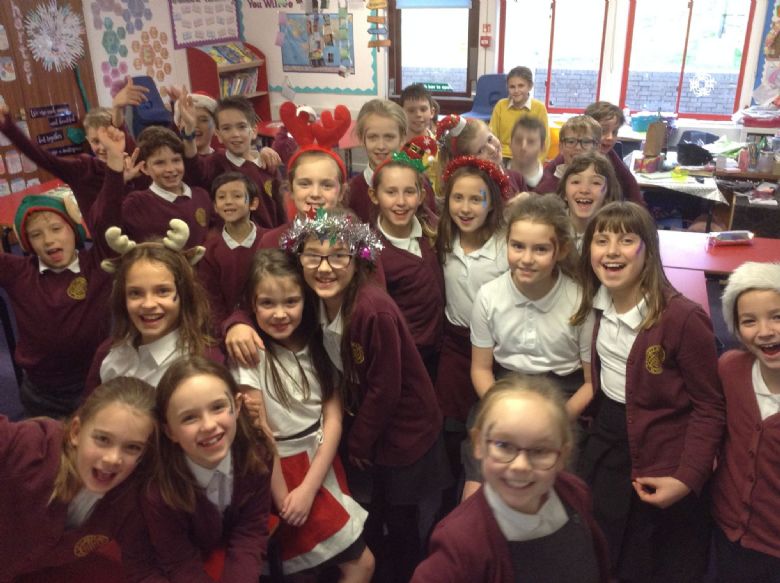 Year 5 Stargazing Evening
On Thursday 21st November, Year 5 children, parents, grandparents and staff all gathered to gaze at our fascinating solar system. We arrived in our onesies (Mr France even managed to find one!) and begun the evening. We shared some of the great work that we have been doing about Space during our Science lessons – sharing the order and information about each planet.
We looked at each other's Phases of the Moon projects, which created an exciting buzz! Everyone was blown away by the amazing work done by parents and children. Even though there was a little bit of rain, we were able to use our iPads to explore the solar system. We were able to search for planets and constellations, and the app would find them for us!
The evening came to a warming end whilst a cup of hot chocolate and a biscuit was enjoyed by all!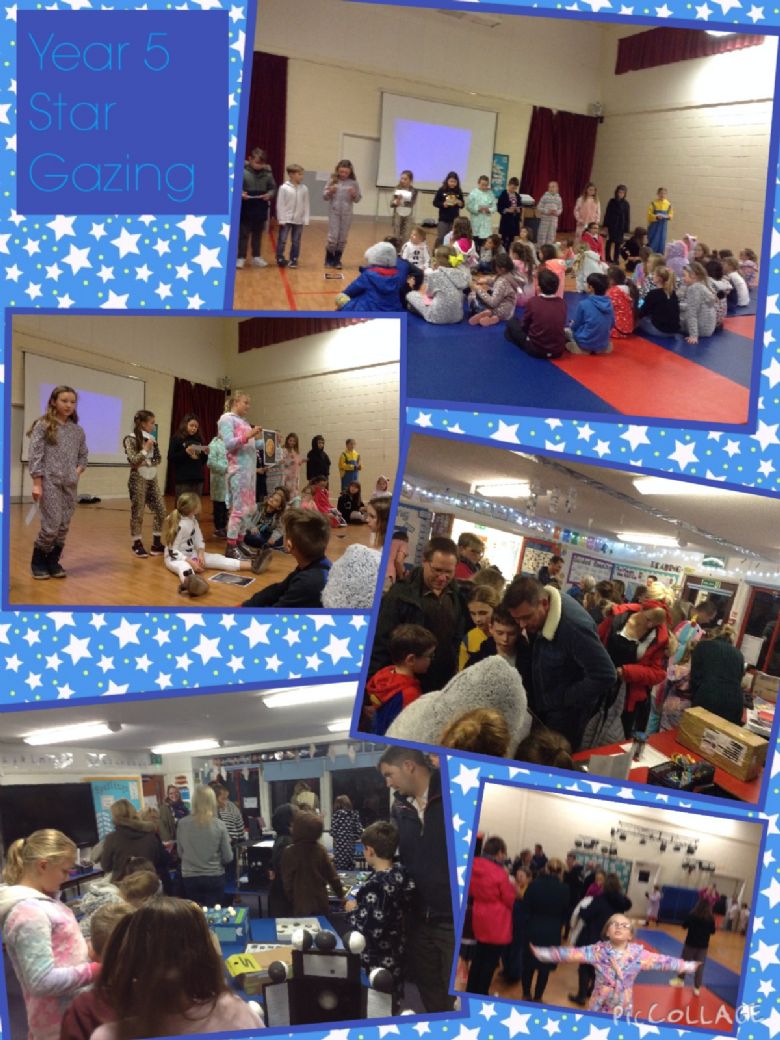 Our Amazing Phases of the Moon Projects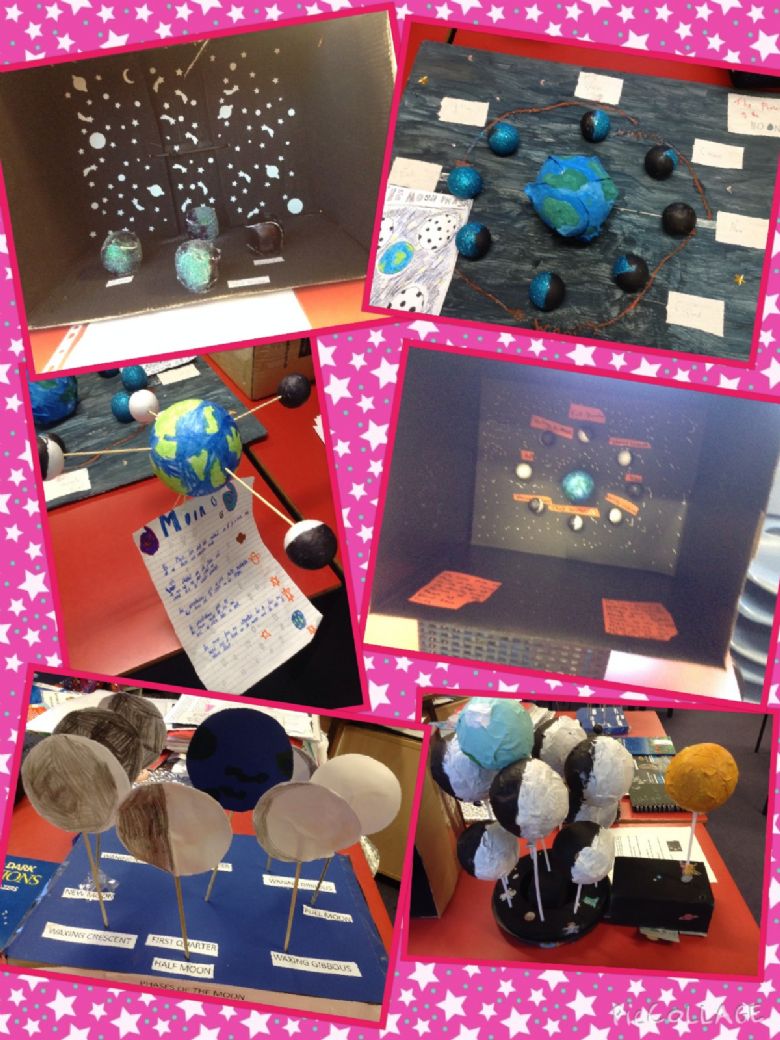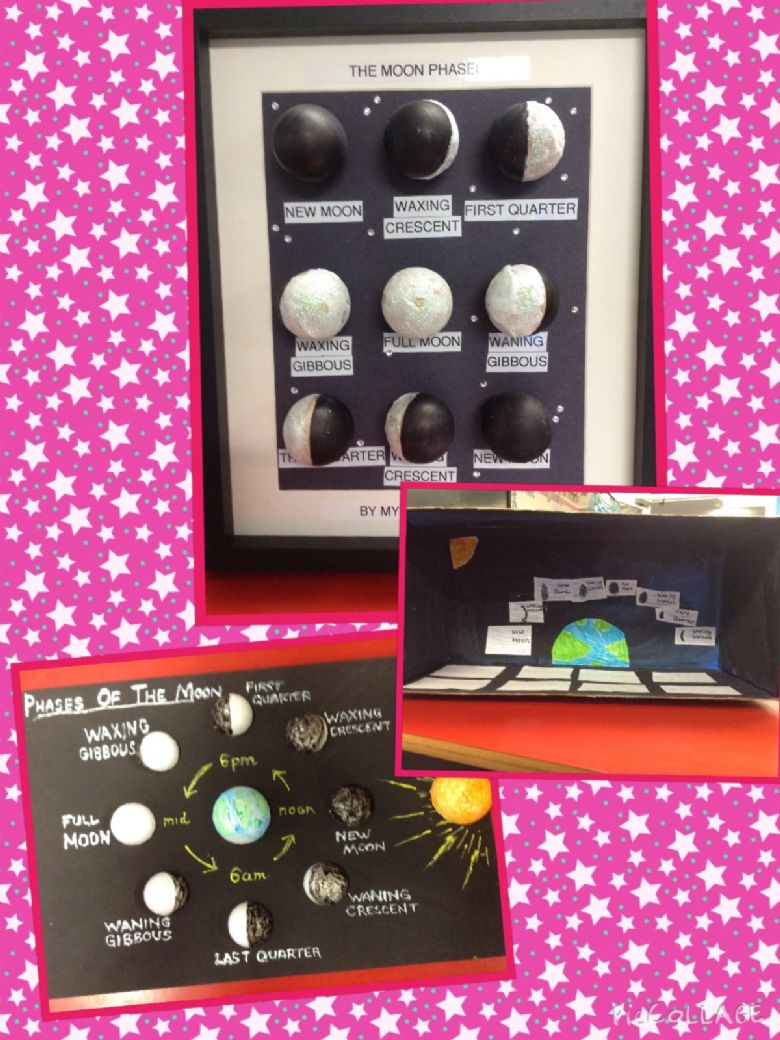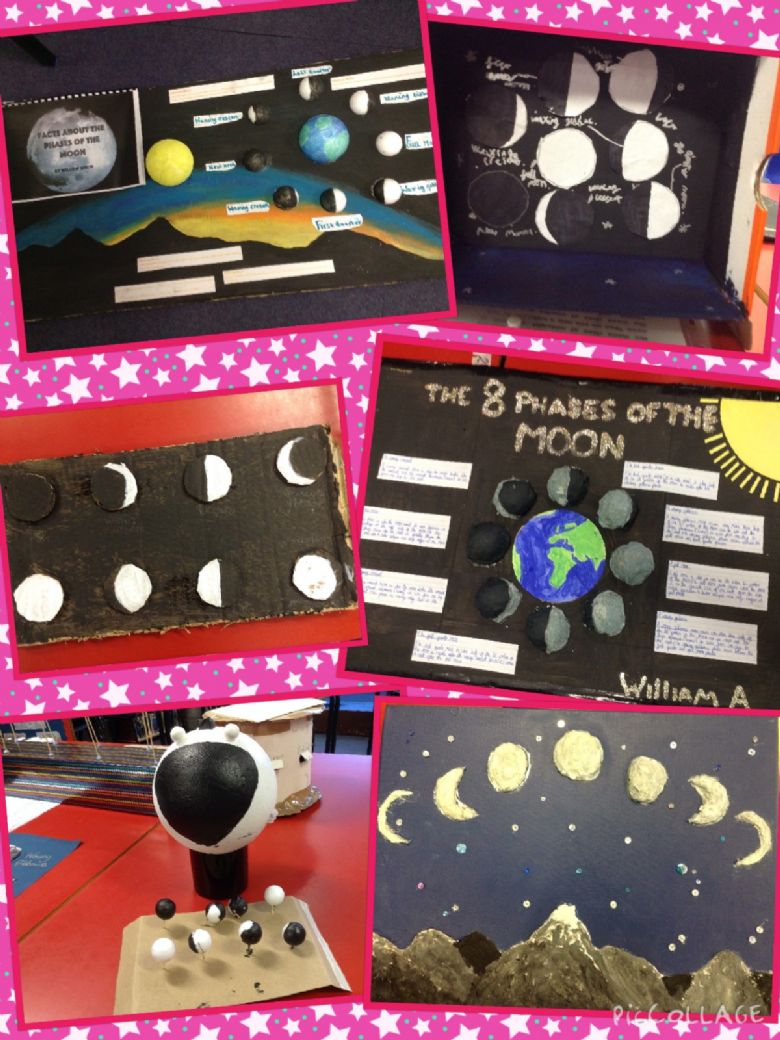 Children in Need
We dressed up as 'Sporty' to raise money for Children in Need this year. To go with the 'Sporty' theme, we went into the hall with the rest of KS2 and complete an Active Eight with Joe Wicks. It was great fun and it got our bodies working!
We also had a winner in our class for the Best Dressed!
Silk Painting
We created a 'Space' painting on silk. These are going to be our calenders for next year.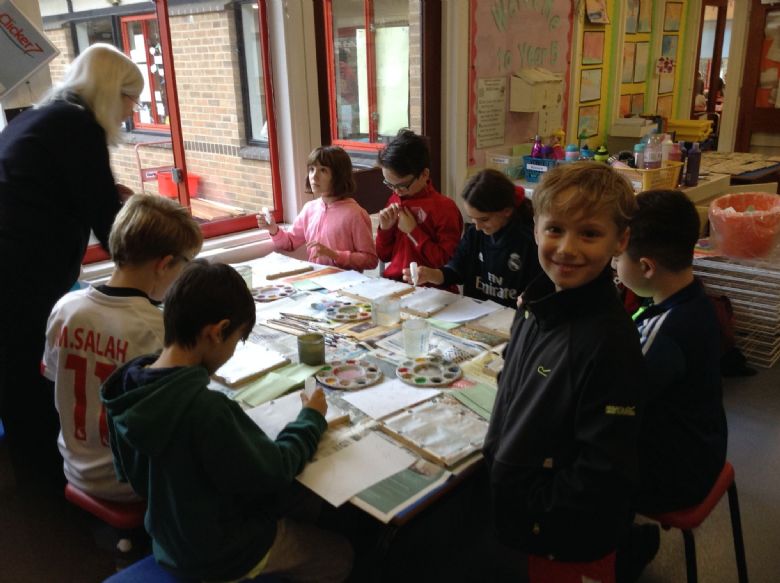 Learning to Speak Greek
We were very lucky to have a Mum come in to teach us Greek. She is actually from Greece so we were able to ask lots of questions. She let us write our names in Greek and the taught us how to greet each other in Greek.
Kalimera!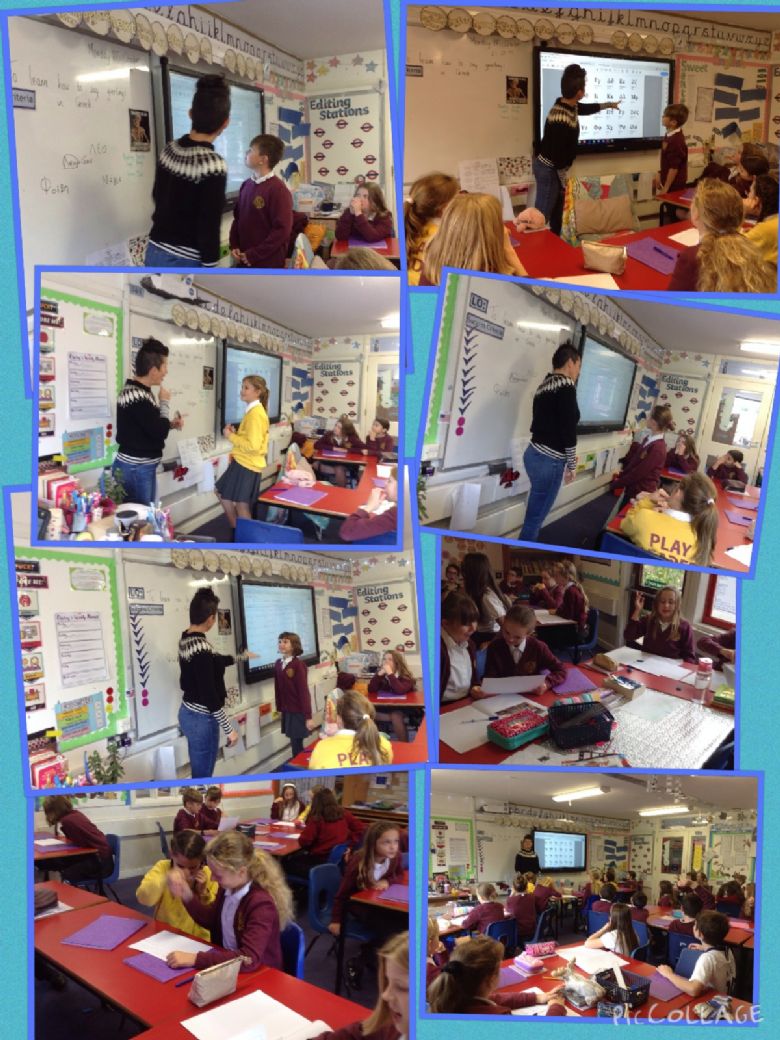 Ancient Greek Drama Day
We had a fantastic day with Treehouse Theatre Company learning about War and Peace in Ancient Greece.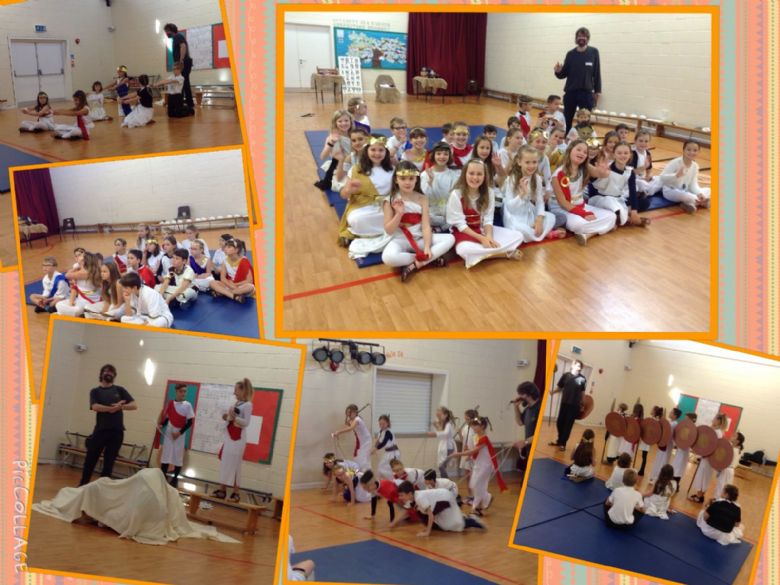 Hidden Figures
For our next Reading into Writing Topic, we are looking at Hidden Figures, written by Margot Lee Shetterly. We became members of NASA where we discuss what we already knew and what we would like to find out about the Space Station.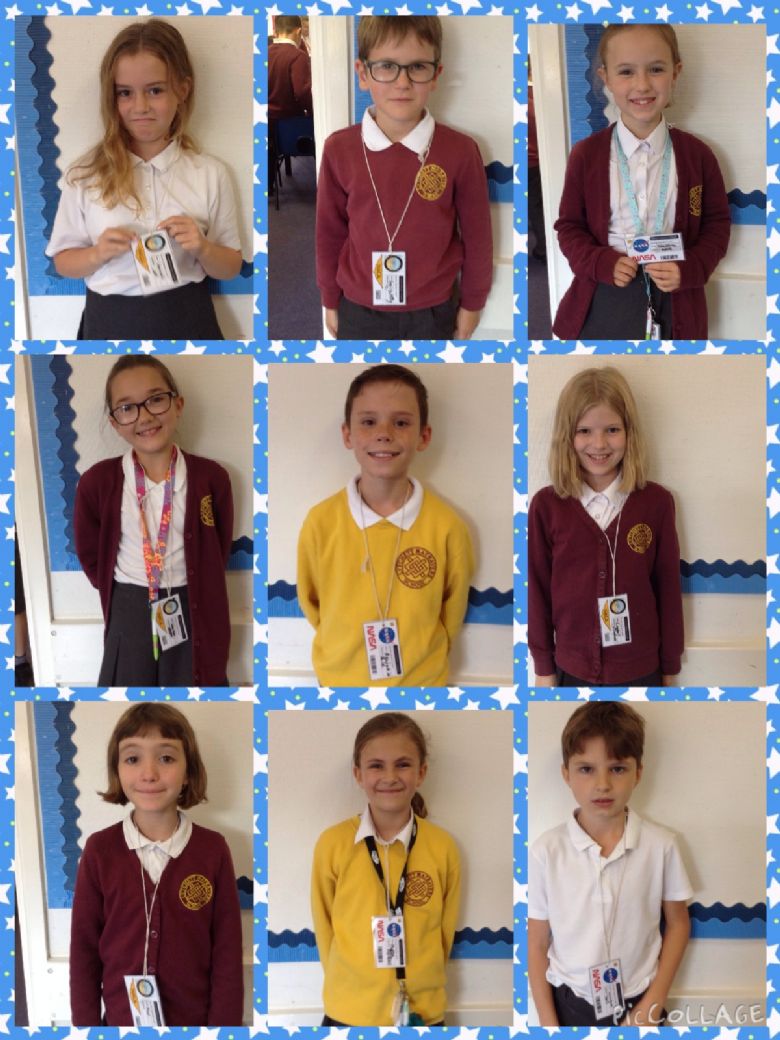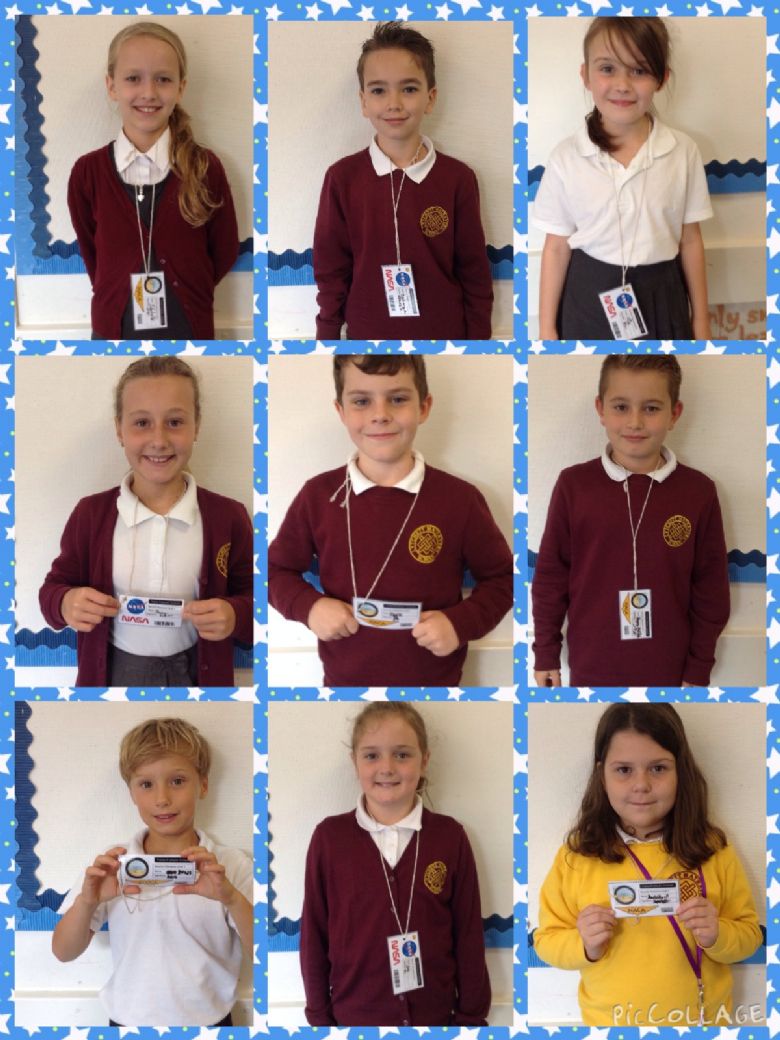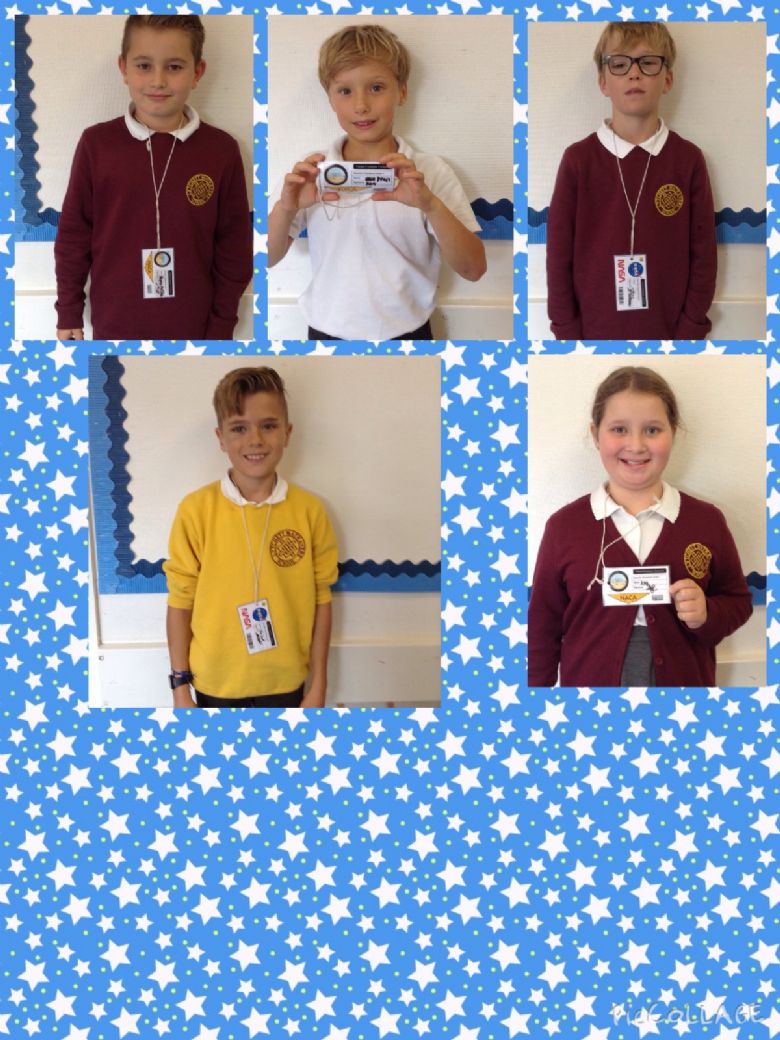 Osprey Bronze Ambassadors
Here are the new Bronze Ambassadors from Osprey class. We have had to apply for these roles and we are very excited to start them!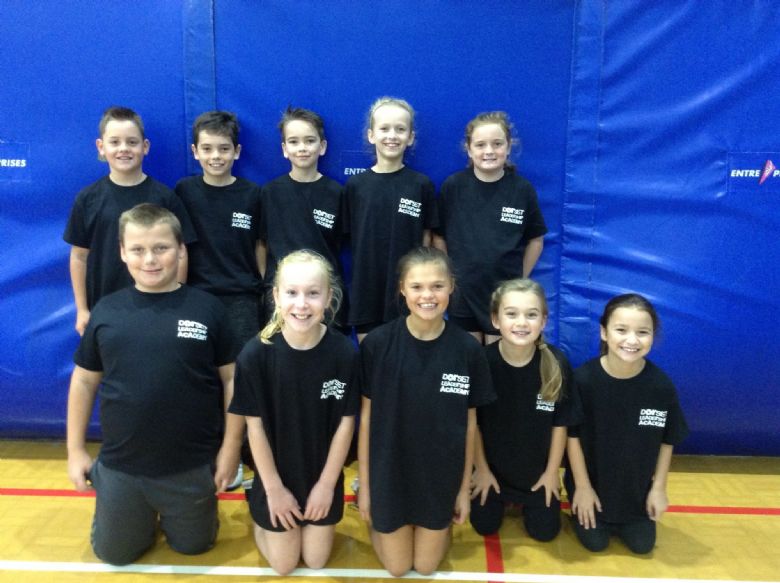 Football
This half term, we have been doing football in our PE lessons with Miss West. We have been practising dribbling, passing, shooting, tricks and turns, and defending. we are looking forward to playing matches against each other.
Swimming
This term, we are going swimming!
It has been a fantastic start and we have been really excited to get back in the pool and further our swimming skills, working towards the national curriculum standards.
Meet the Teacher
We had a lovely afternoon when our parents came in to meet Miss West. They were able to have a look around the classroom and join us in making a Greek pot.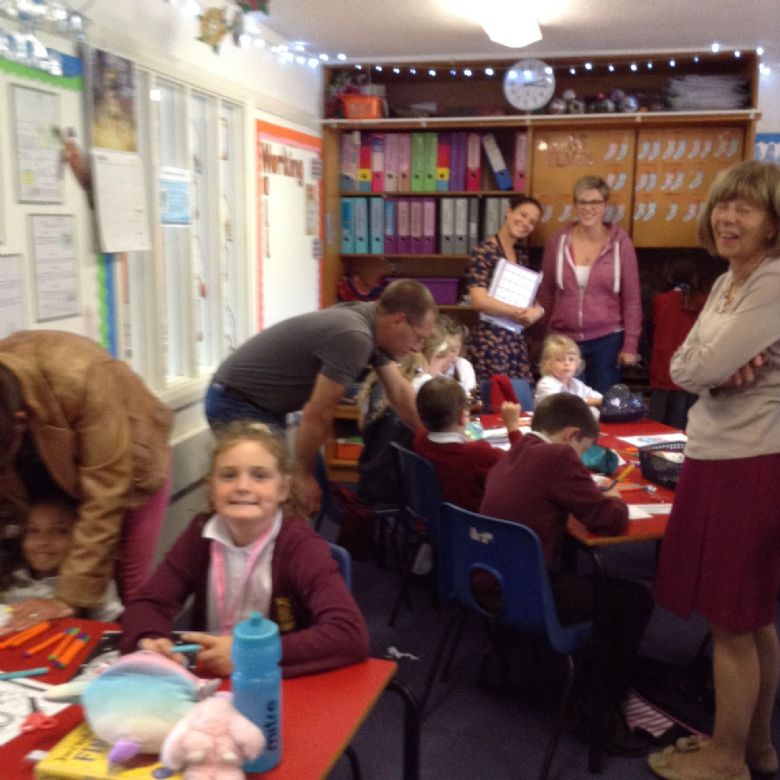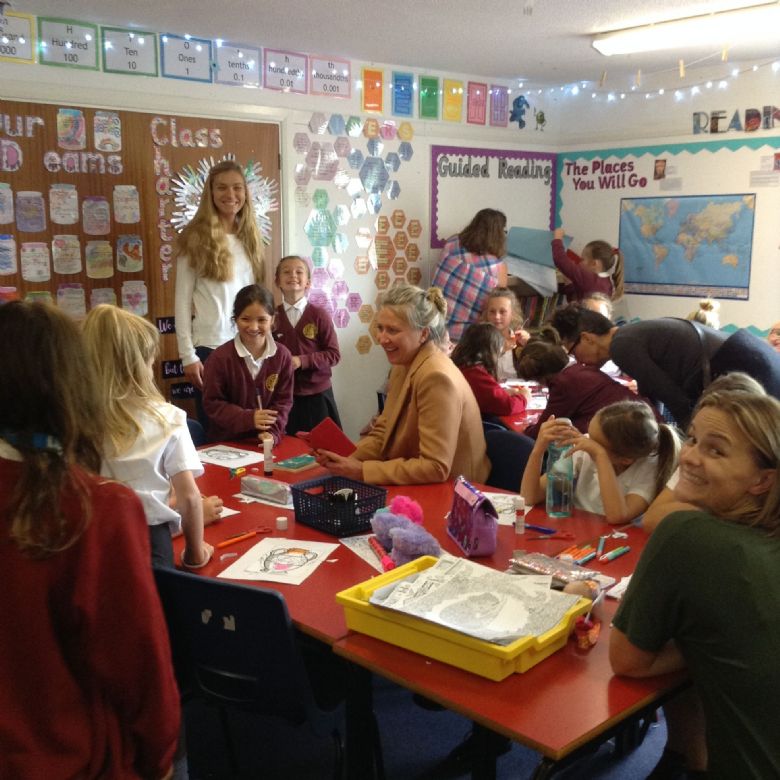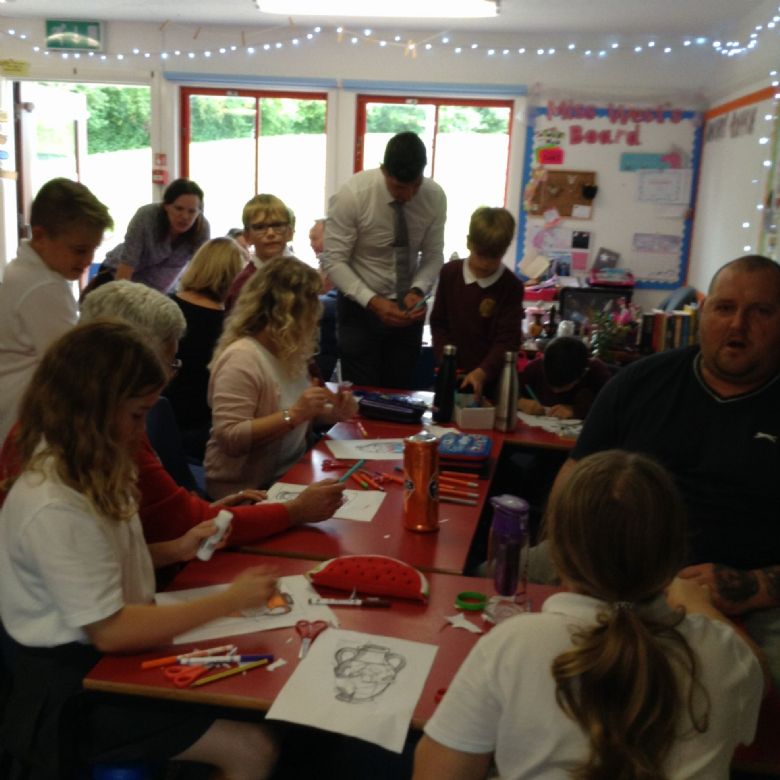 Meet Shelly
In Osprey, we are proud to sponsor a hawksbill turtle. We researched and created a fact file about these turtles and why they are in danger.
Did you know, hawksbill turtles go back to the same beach where they hatched to lay their own eggs?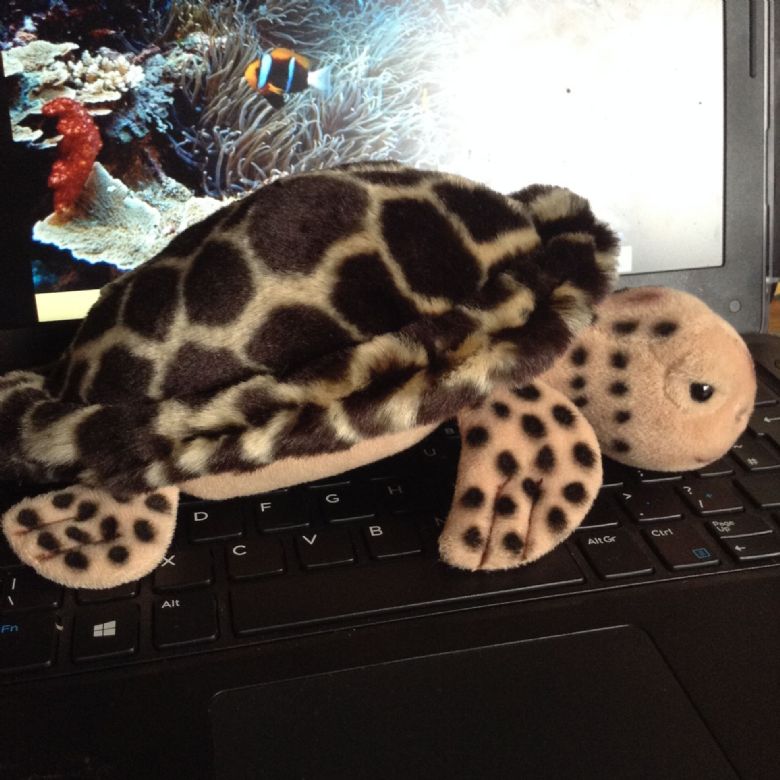 Class Charter
We created our Class Charter, which we will follow throughout the school year, to make our classroom have the best learning environment.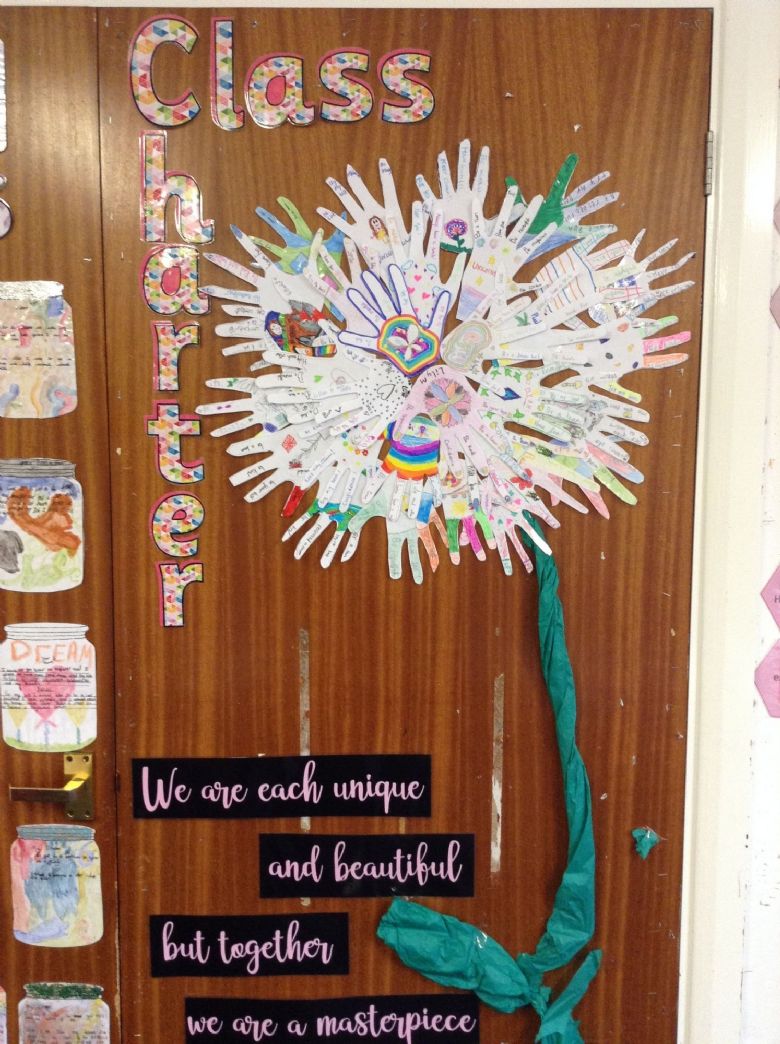 Our Dreams
We created dream jars where we wrote our dreams for the year and the future. We even added glitter to some of them, to add an extra bit of sparkle!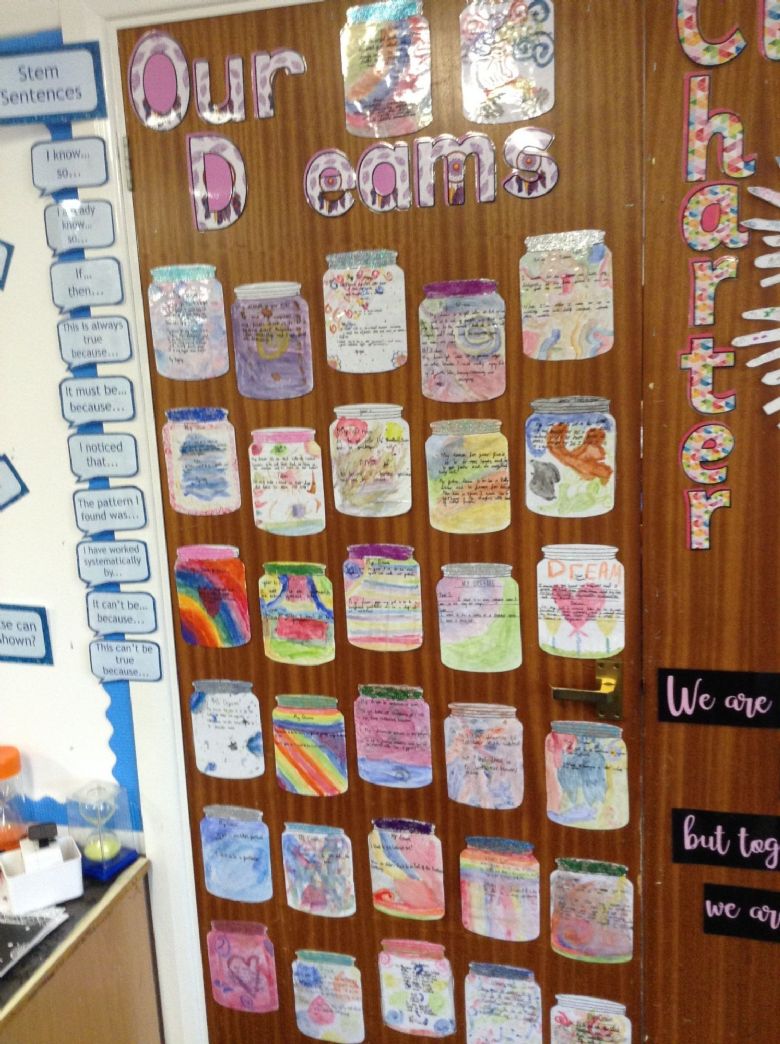 Friendship Recipe
We created a friendship recipe where we designed a poster to explain what ingredients are needed for a good relationship.
Collaboration Challenge
We were set the challenge of trying to make the strongest bridge only using 3 pieces of paper. We had to work together and test the strength of our bridges. One bridge was able to hold a pot of paint!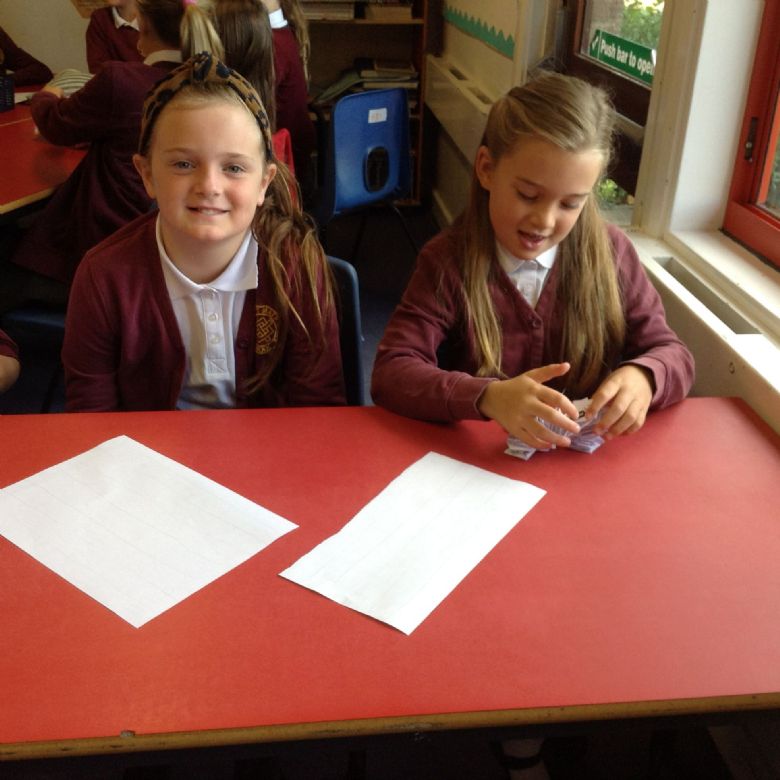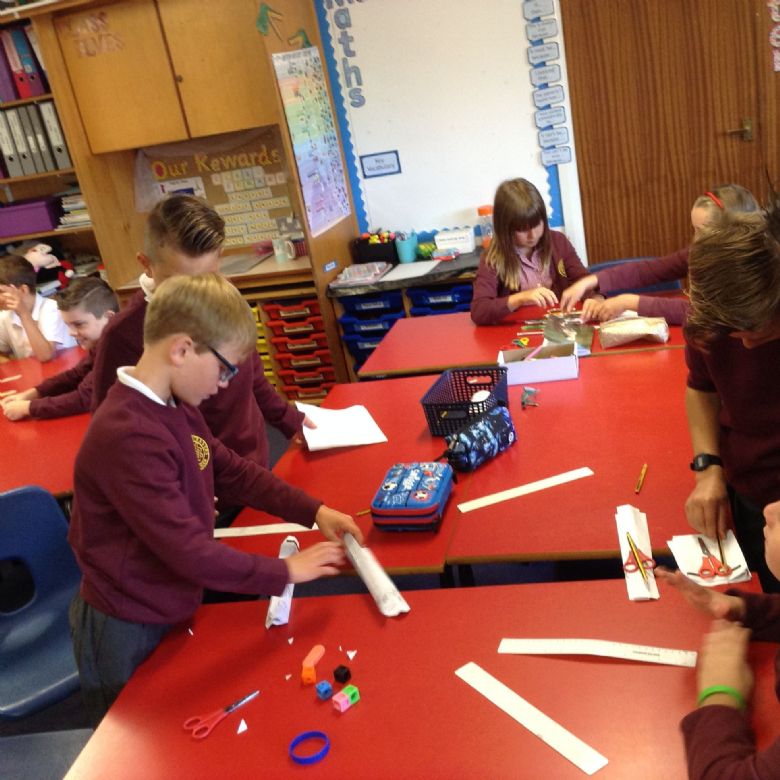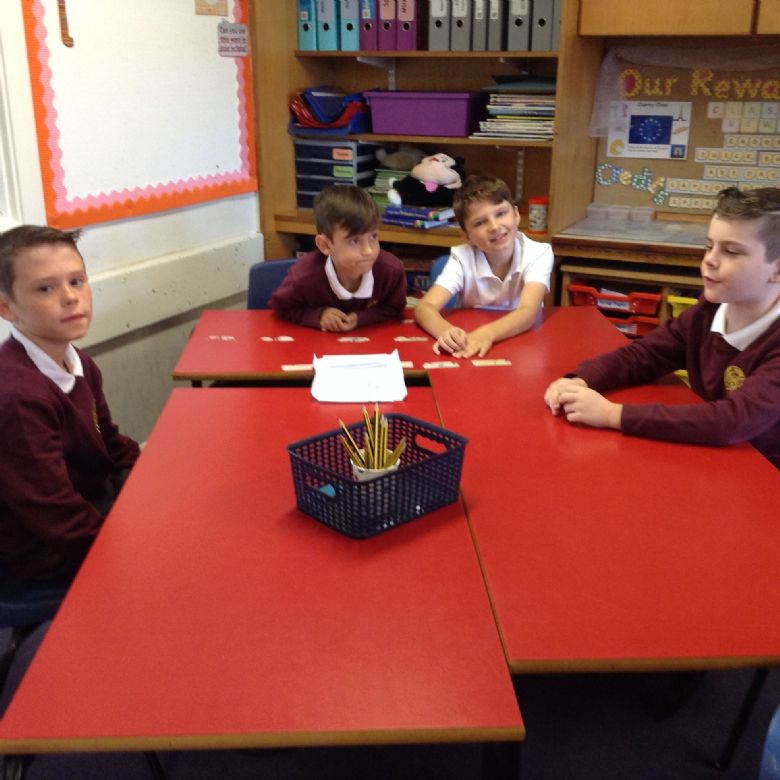 Summer Projects
We shared our Summer Projects that we made over the summer holiday. Everyone put a lot of effort into them and we all had a lovely summer.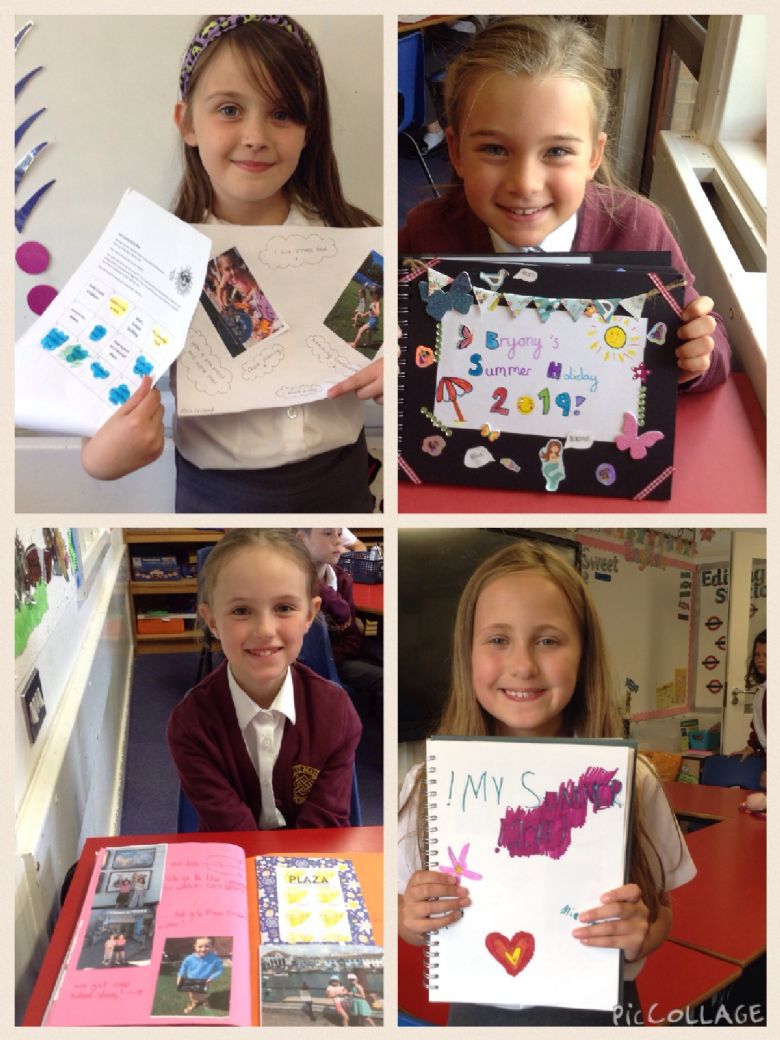 Meet Osprey Class
We would like to introduce the new Osprey class! We have had an amazing first day at school and we cannot wait to see what the year brings.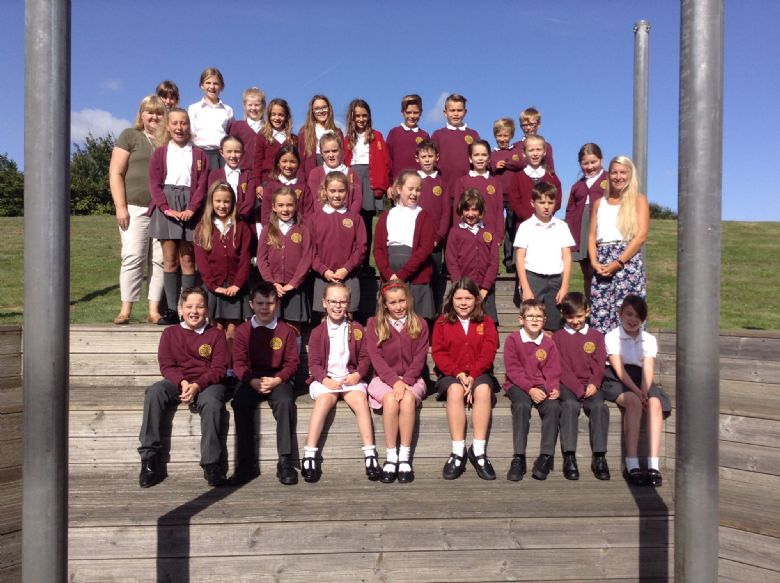 We hope you enjoy Year 5 and learn lots too.
Key Dates
Swimming - starts on the 17th September for 10 weeks-last date 26th November 2019
Greek Drama Day - Wednesday 16th October 2019 (Greek dress required)
Star gazing evening - 21st November 2019 6pm-7pm
Pantomime – Wednesday 18th Dec 2019
Lulworth Cove - June 2020 - date to be confirmed