Personal, Social, Health, Economic Education (PSHE)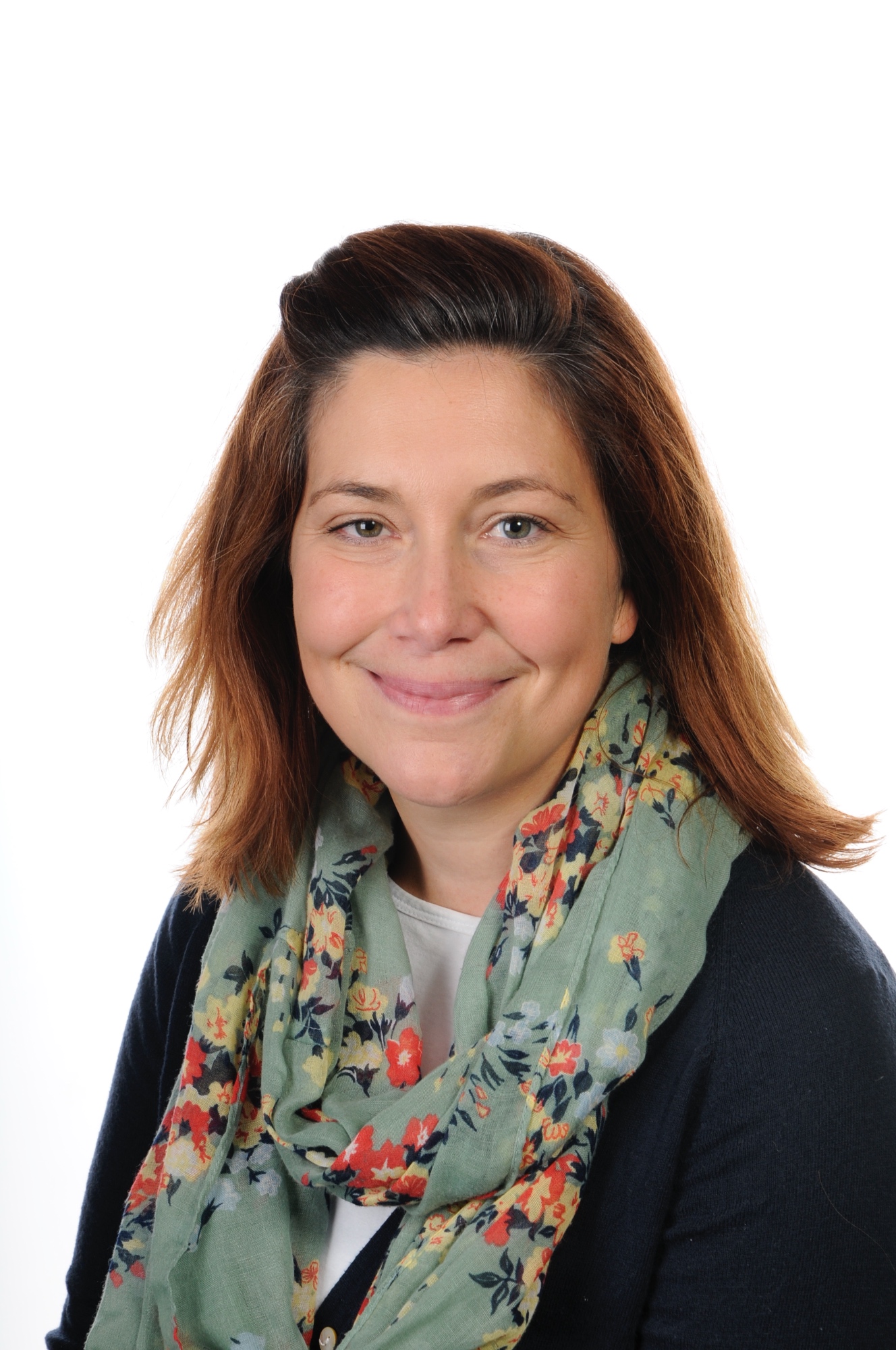 Personal, social, health and economic (PSHE) education is an important and necessary part of all pupils' education. At Lytchett Matravers Primary School we believe that it's very important that our pupils get an excellent, broad and well balanced education that will teach them the necessary skills and prepare them for the future.
We seek to use PSHE education to build, where appropriate, on the statutory content already outlined in the national curriculum, the basic school curriculum and in statutory guidance on: keeping safe education, drug education, financial education, sex and relationship education (SRE) and the importance of physical activity and diet for a healthy lifestyle.
At LMPS, we use the Jigsaw, the mindful approach to PSHE for our pupils. This brings together Personal, Social, Health and Economic education, emotional literacy, social skills and spiritual development.
To supplement our PSHE throughout the school we like to try and focus on particular areas of the curriculum.
Life Education Van 2019
Harold and the Life Education Van came to visit Lytchett Matravers Primary School. The Life Education Van is a charity that provides health, well-being and drug education to children aged 3-13 years. Their aim is to help equip young people with the knowledge, skills and self-confidence to form positive healthy attitudes and make healthy choices.
All the children participated in a fun and interactive lesson, which is part of a series of age appropriate lessons, to understand the wonders of the human body and how to look after it. All the children love going into the mobile classroom, learning and having fun at the same time. In Reception, Year 1 and 2 they learnt about keeping their bodies healthy, feelings, being a good friend and the safe use of medicines. Then the older children in Key Stage 2 (Year 3 -6) think and discussed the effects and risks associated with the use of drugs, including medicines, alcohol and tobacco. They also learnt about choices that can affect health and well-being, skills of friendships and how to cope with bullying and peer pressure.
All the children love going into the mobile classroom, learning and having fun at the same time. They children enjoyed their sessions especially meeting Harold the giraffe!
For more information on the Life Education Van you can visit the website: www.lifeeducationwessex.org.uk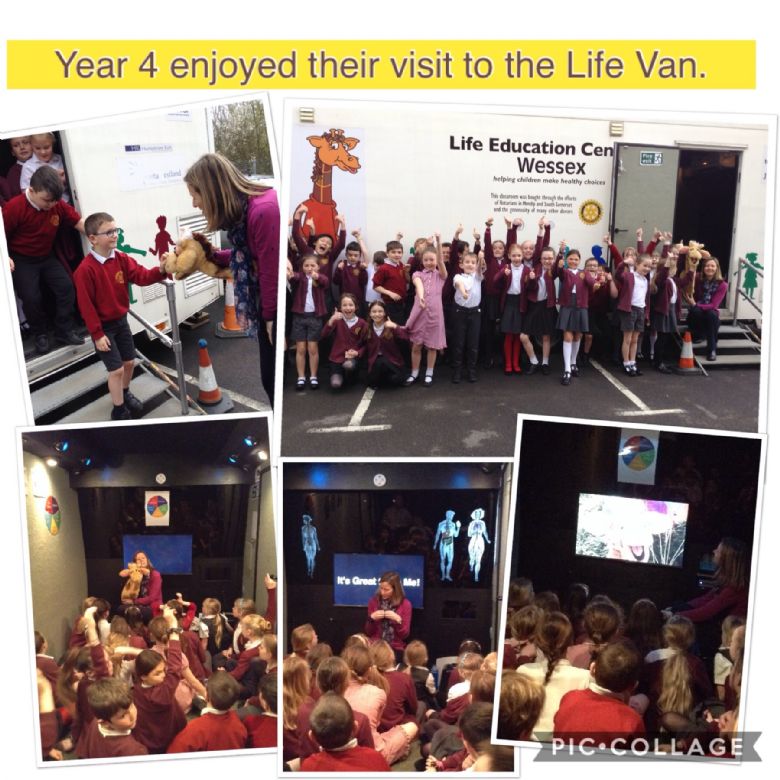 Coming Soon....March 2019 a visit from the Life Van Bus. We are all looking forward to meeting Harold again and learning about our bodies and lots more.
During the Autumn term 2018 we focused on 'Celebrating our Differences' which incorporated Anti-Bullying. The school got involved with the national campaigns of 'Odd Sock Day' and 'Anti-Bullying Week'.
Odd Socks Day!
On Monday 12th November you may have spotted something unusual hanging up around school- lots of Odd Socks.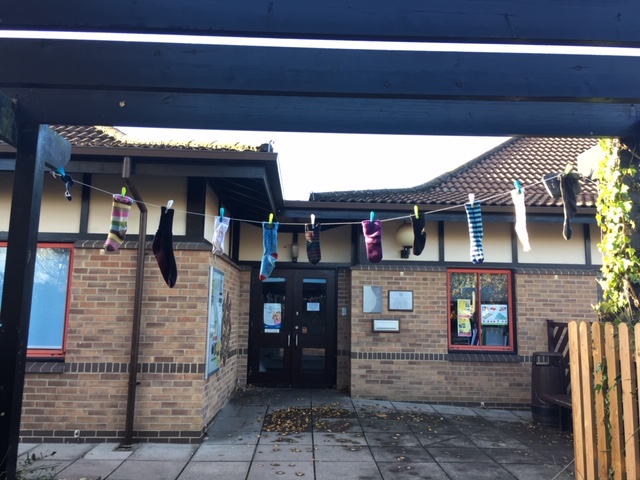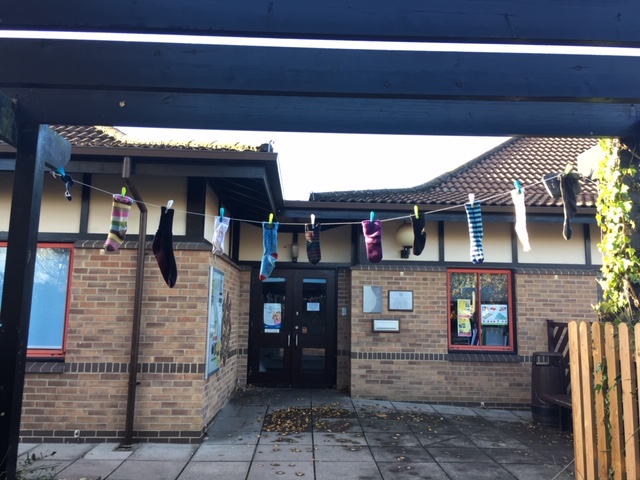 Odd Sock Day was designed to be fun! It's was an opportunity for all of us to celebrate our individuality and express ourselves. There was no need to wear or buy expensive costumes. All we had to do to take part is wear odd socks to school. All the children and teachers really enjoyed coming into school wearing odd socks.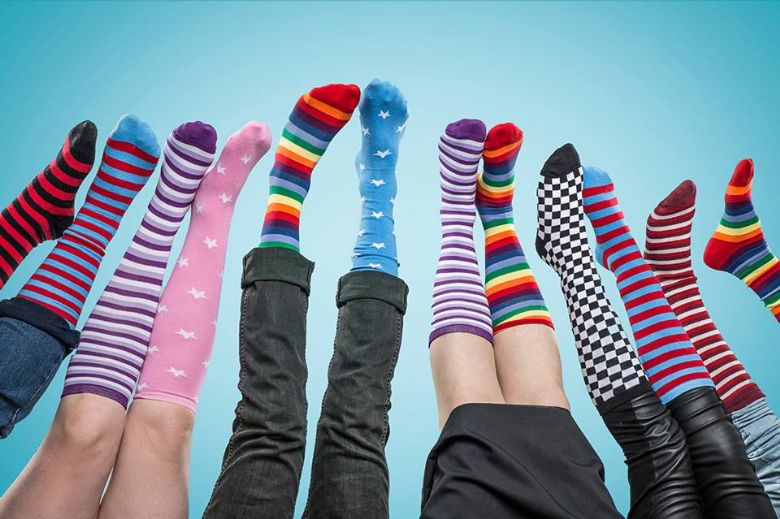 The Student Voice helped Mrs Gould with the whole school assembly where we told all the children about Odd Sock Day. We also shared the message that it is important that we all appreciate each other's unique qualities and allow each other to be ourselves. The Student Voice were fantastic and Mrs Gould was very proud of how well they spoke up in front of the whole school.
Anti-Bullying Week
Odd Sock Day was also the launch of the national Anti-Bullying week. This year the theme was 'Choose Respect'. Throughout the week all the children did different lessons on the difficult issue of bullying and how it is important that we choose to respect the feelings, wishes and feelings of others. We all need to make the right choice and make sure that we all feel happy and safe in and out of school. The children were also taking part in a competition organised by the Student Voice to design an anti-bullying poster. The Student Voice are going to choose the two best designs and those designs are going to be made into posters that you will see up around school very soon!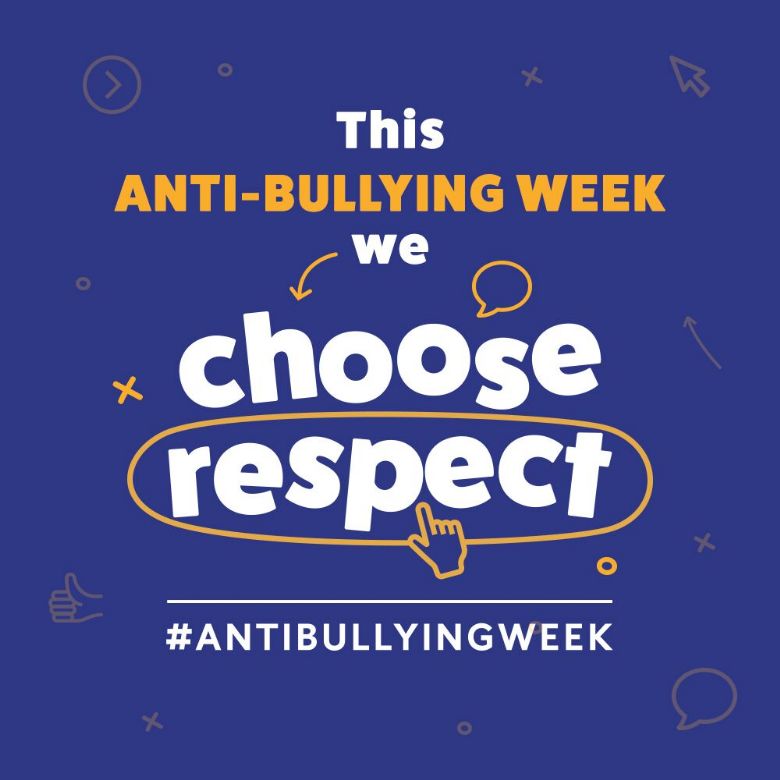 The Jigsaw Scheme of Work.
Want to know more about Jigsaw follow the link...
www.jigsawpshe.com/#welcome-to-jigsaw-pshe
Designed as a whole school approach, Jigsaw provides a comprehensive scheme of learning for Foundation Stage to Year 6. It provides well-structured and progressive lessons for each half termly topic.
Autumn 1- Be Me in My World
Autumn 2 – Celebrating Differences
Spring 1 – Dreams and Goals
Spring 2 – Healthy Me
Summer 1 - Relationships
Summer 2 – Changing Me
Jigsaw holds children at its heart and its cohesive vision helps children understand and value who they are and how they fit and contribute to the world.
Sex and Relationship Education (SRE)
Sex and relationship education (SRE) is an important part of PSHE education and is statutory in maintained primary and secondary schools.
If you wish to discuss any part of the PSHE curriculum please do not hesitate to contact Mrs Gould.