Play Leaders
Meet Our Wonderful Play Leaders
Look out for our Play Leaders in the playground! Our school Play Leaders wear jumpers that are gold with a maroon school emblem (the opposite to our normal school jumpers). They have a very important role within our school, supporting children out on the playground and helping them with their play. The Play Leaders work closely with Mrs Murray, Mr France and Mrs Dominey to make sure all of our children feel safe in the playgrounds and have many exciting games to play during break times. Our children know that they can always go and talk to a Play Leader if they are upset or want to learn a new game!
They are there to make sure we feel safe and happy at play times and they do a fantasic job.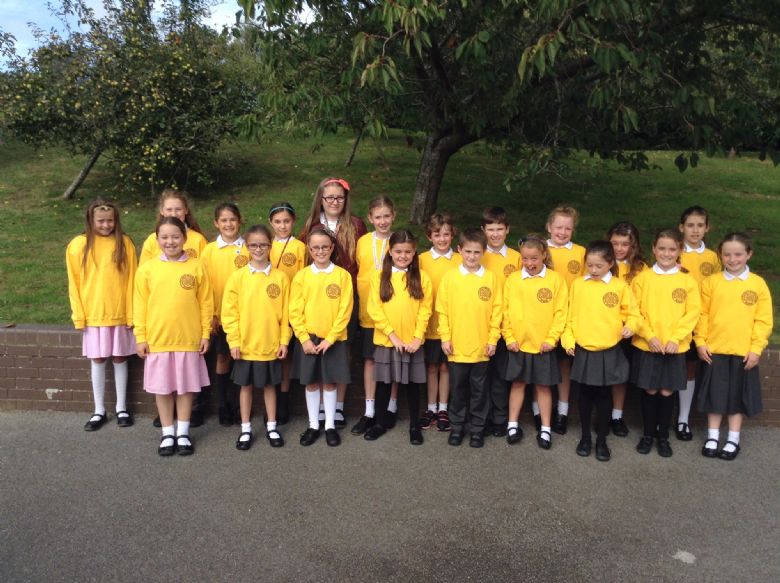 ARTICLE 19: 'We have the right to be safe' ARTICLE 31 'We have the right to play and relax.'
Our Play Leaders led assembly during the first half term in October, to introduce all the new play equipment in the KS1 playground. They said that we must respect others and the toys so we can all enjoy them as part of our right to play and relax, safely.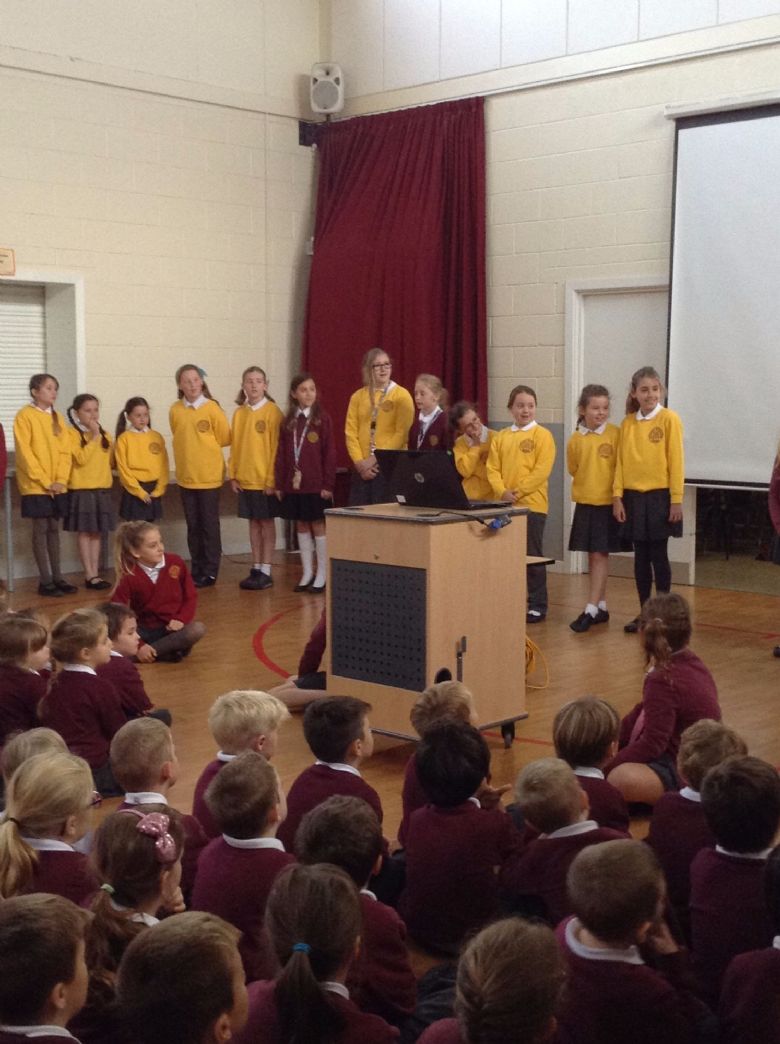 ​