Religious Education (RE)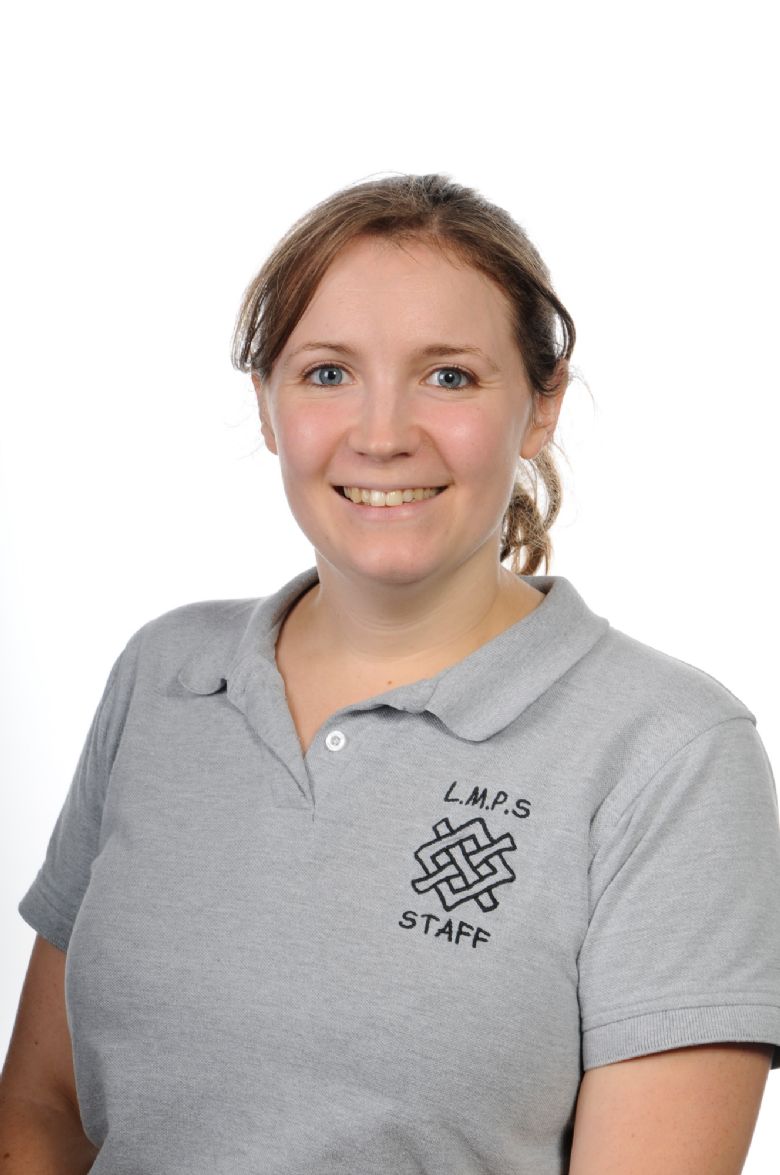 Religious Education (RE) is taught across the school from Reception to Year 6. At Lytchett Matravers Primary School we believe that RE is an important curriculum area that enhances the children's understanding and acceptance of different religions and cultures. RE is taught discretely within the timetable and linked across the curriculum where appropriate. The teaching of RE can also be closely linked to Article 14 'Freedom of thought, belief and religion' of The UN Convention of Children's Rights.
The children will experience and learn about different religions including: Christianity, Buddhism, Islam, Judaism, Sikhism and Hinduism throughout their Primary School journey. In addition, the children will gain an understanding of important religious festivals and how they are celebrated including: Harvest, Diwali, Easter and Christmas amongst others.
We are keen at LMPS to encourage and maintain links with our local church, St Mary's and the Vicar Reverend S Partridge. This enables us to offer varied experiences for the children to meet and learn from our local Vicar.
Our Easter Work!
All year groups have been learning about Easter in their RE lessons this week. Year 1 have been creating comic strips about The Easter Story, Year 2 have been ordering the events of Easter and Year 4 have been writing newspaper reports about the resurrection of Jesus. Year 5 have made board games about the important days in Holy Week and Year 6 have looked at the emotions felt during The Easter Story.
Monday 26th March
The Reverend Partridge came in today for a special Easter themed assembly. The children from each year group were able to take part in acting out 'The Last Supper'. Then we enjoyed a song with Reverend Partridge on the guitar!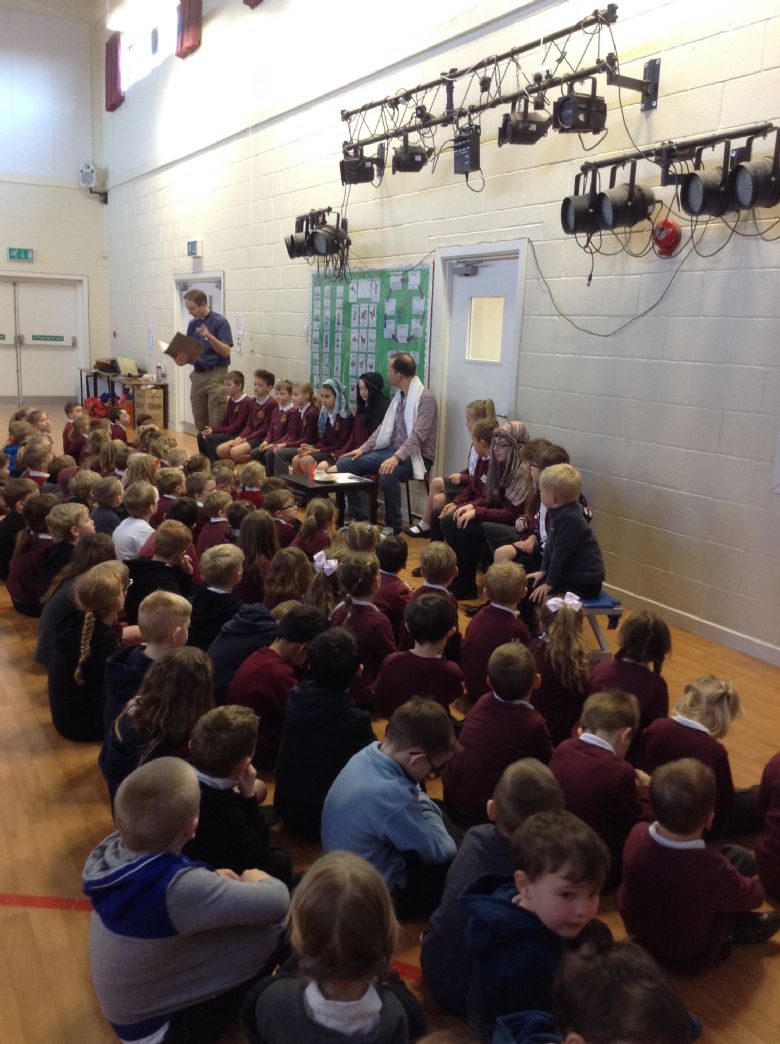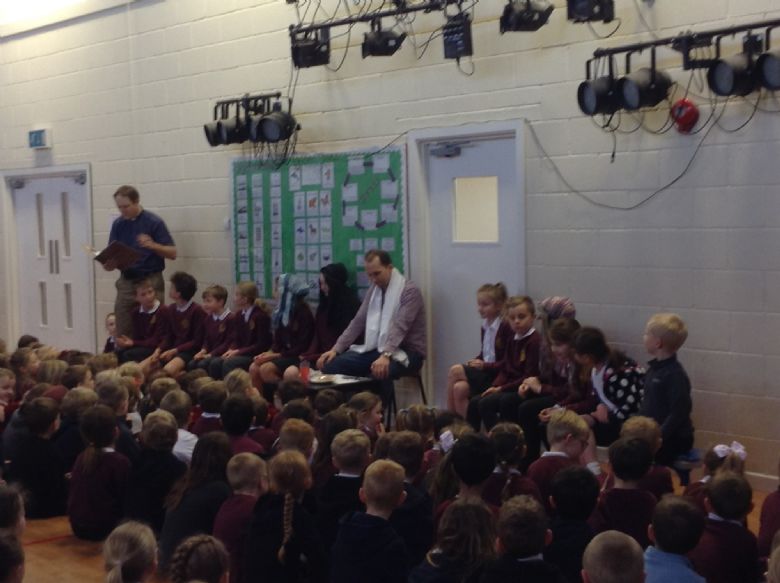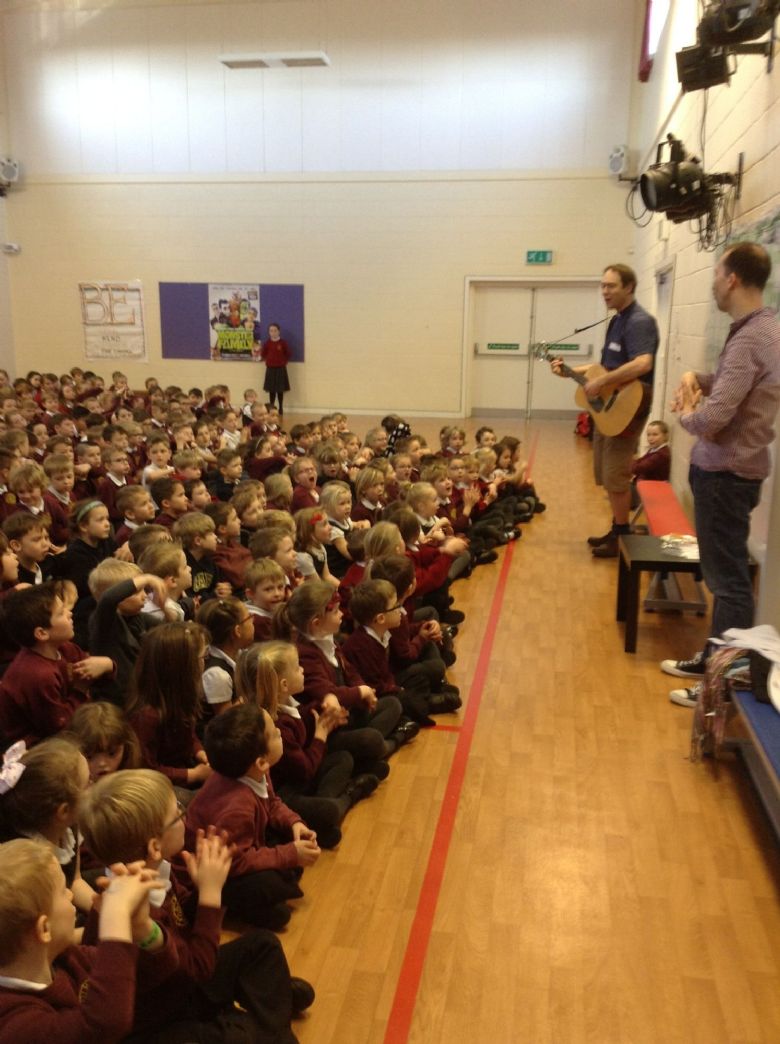 Wednesday 28th February
Today we had another visit from our Vicar Reverend Partridge. He came in for our whole school assembly to share a Bible story, here are the pictures! All the children really enjoyed the assembly and love getting involved in acting out the stories. Our next assembly with the Vicar will be a special Easter assembly on Monday 26th March!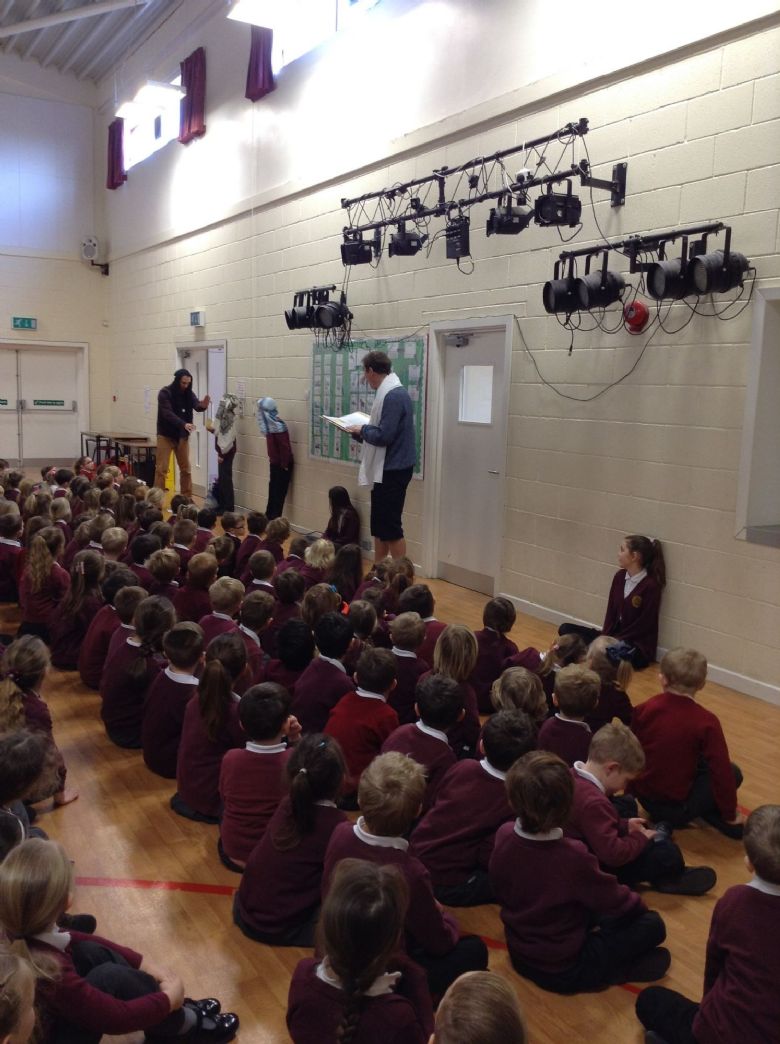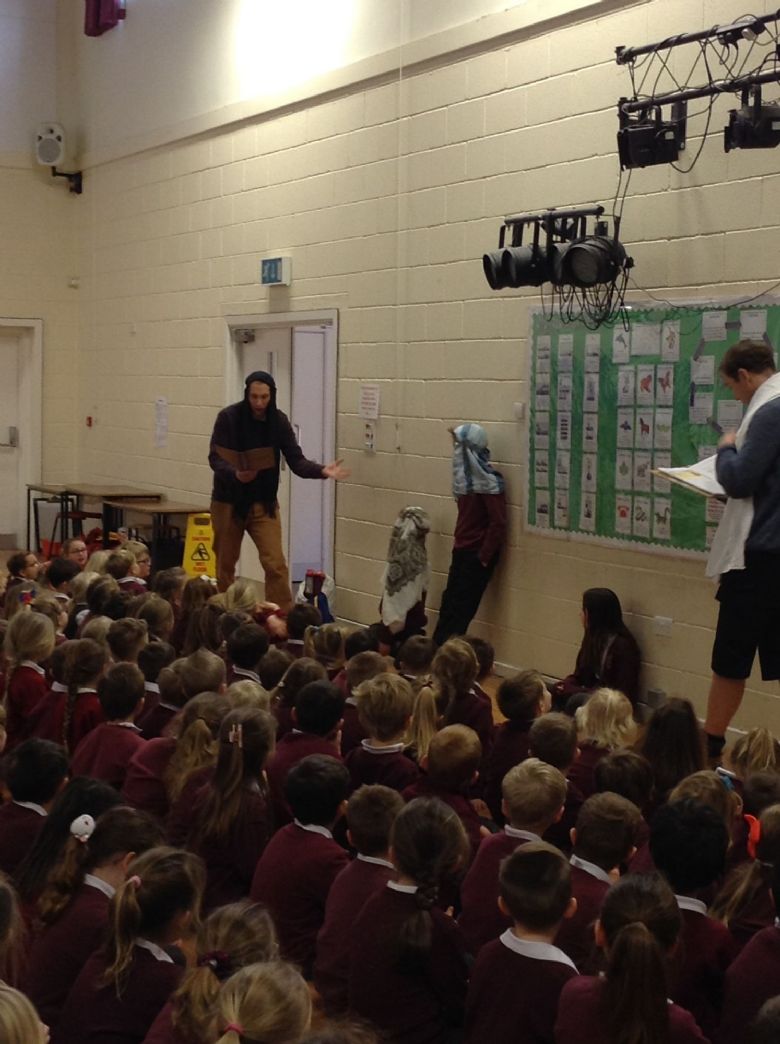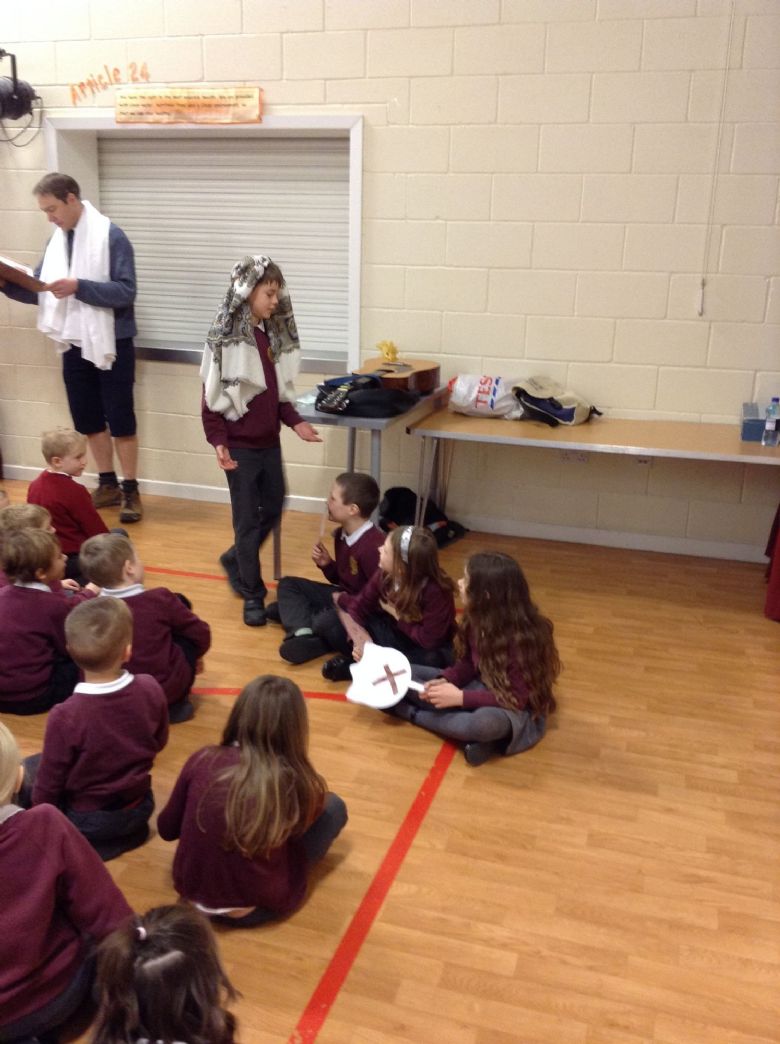 To mark Harvest this term, Year 5 gathered apples of all different varieties from our orchard and handed them out to the children after our Harvest assembly. In addition to this, Buzzard and Osprey class had a visit from the Reverend Partridge who gave an RE lesson all about the importance of Harvest. He talked about The Creation Story, the covenant (promise) that Noah made and even brought in a traditional wheat sheaf Harvest loaf used in the church service! The children thoroughly enjoyed learning from the Vicar and had several questions for him.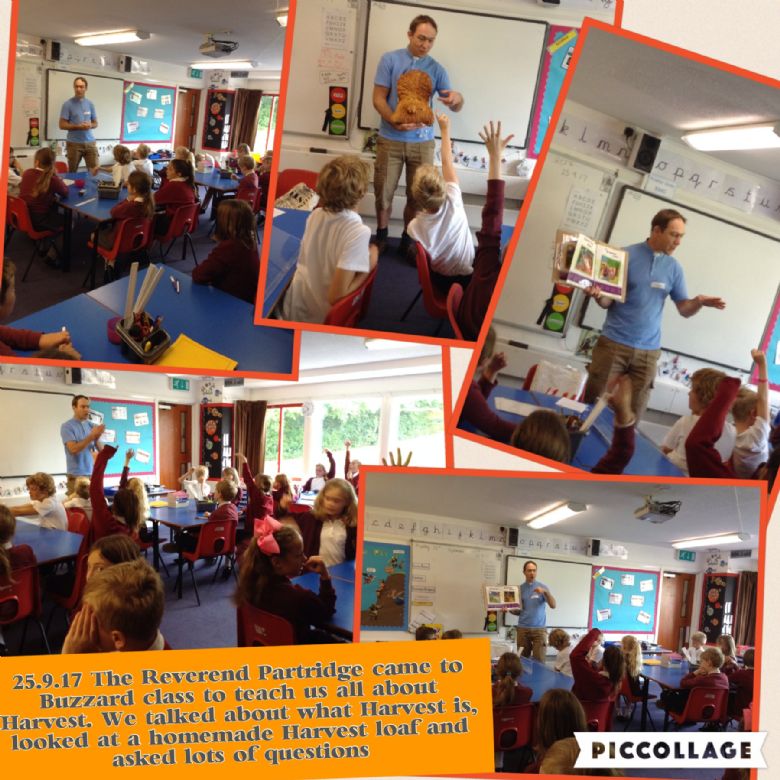 We had a special Christmas themed assembly from Reverend Partridge to round off the Autumn term. We really enjoyed taking part in the retelling of The Christmas Story! Looking forward to seeing Reverend Partridge for our next assembly in the new year- Wednesday 24th January!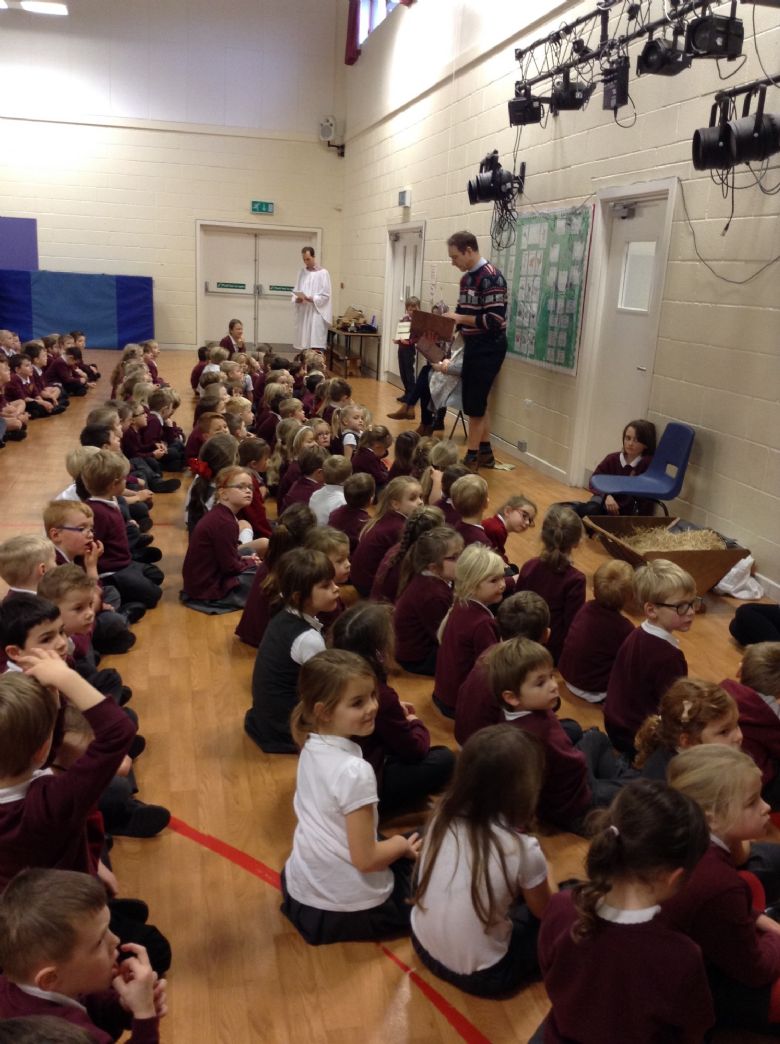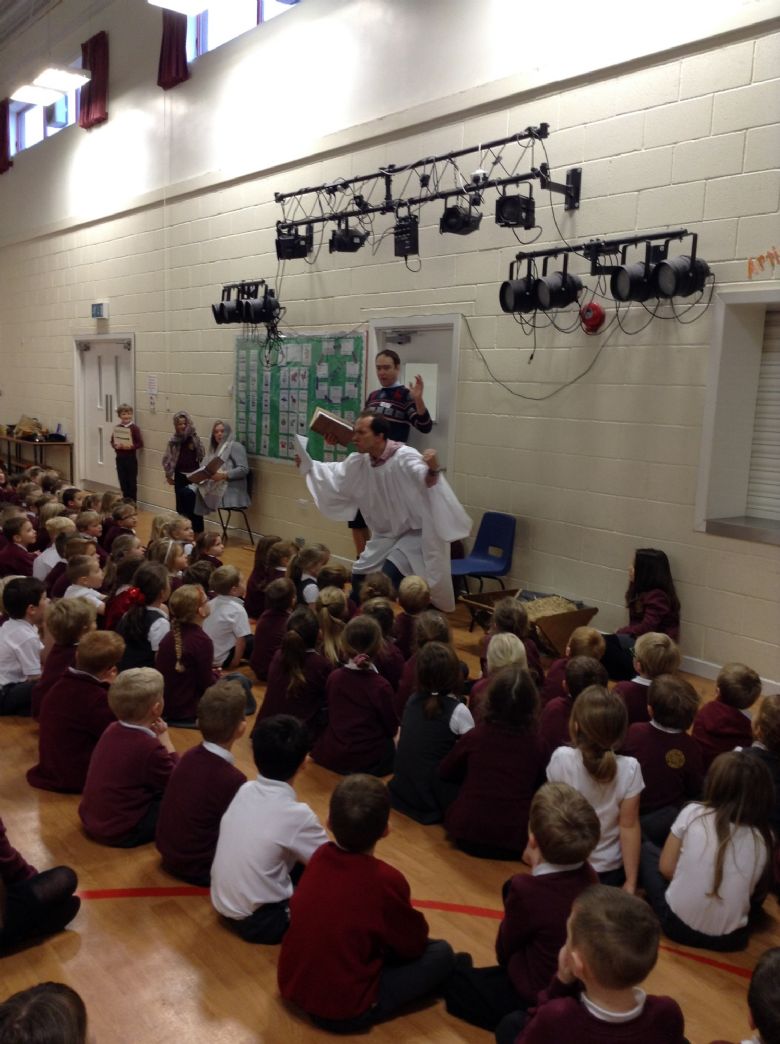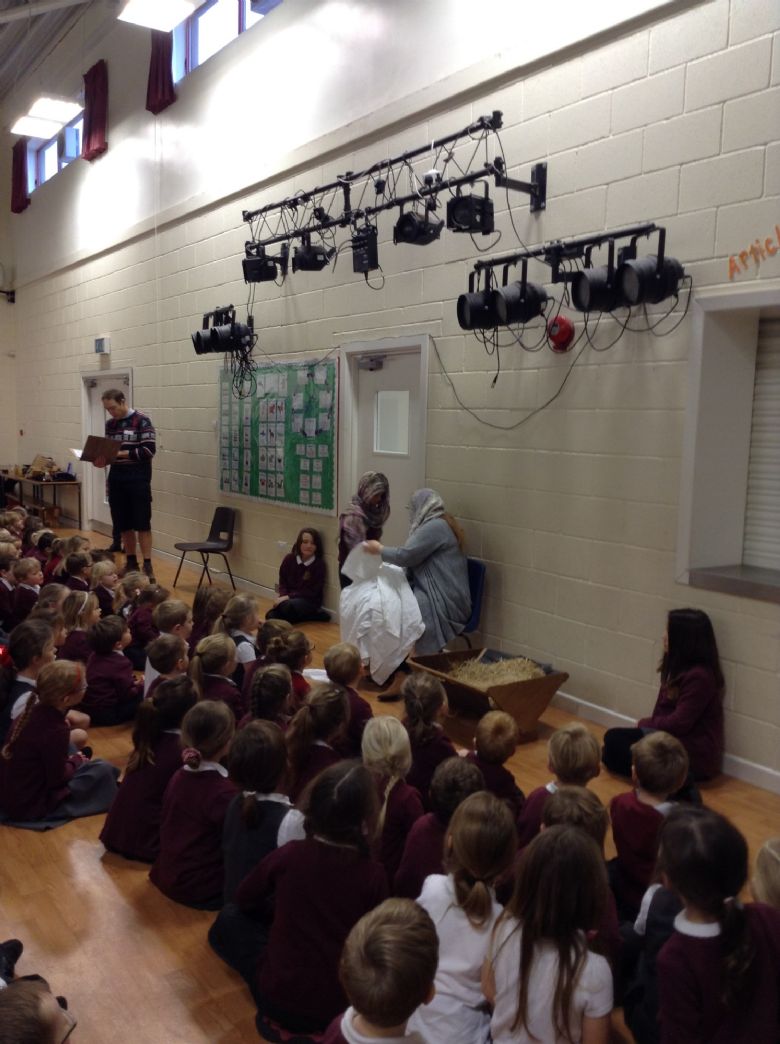 You can download our Curriculum Map for all subjects by clicking on the document below. This document clearly outlines the key learning objectives for Religious Education (RE) in every year group.