Skylark - YEAR 2
Take a look at some of the wonderful learning that has been taking place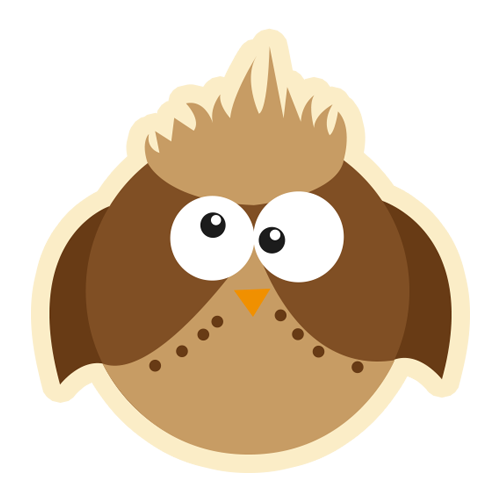 in Skylark Class, Year 2, with Mrs Murray and Miss Winkworth.
You can access our Year 2 Curriculum Map by clicking on the document at the bottom of this page.
WELL-BEING WEDNESDAY!
What a fantastic day we have had learning about well-being and what this means. Here are some of the brilliant activities we have done today. Thank you so much to Mrs Helm for organising the day and all the lovely helpers we've had to make it so special.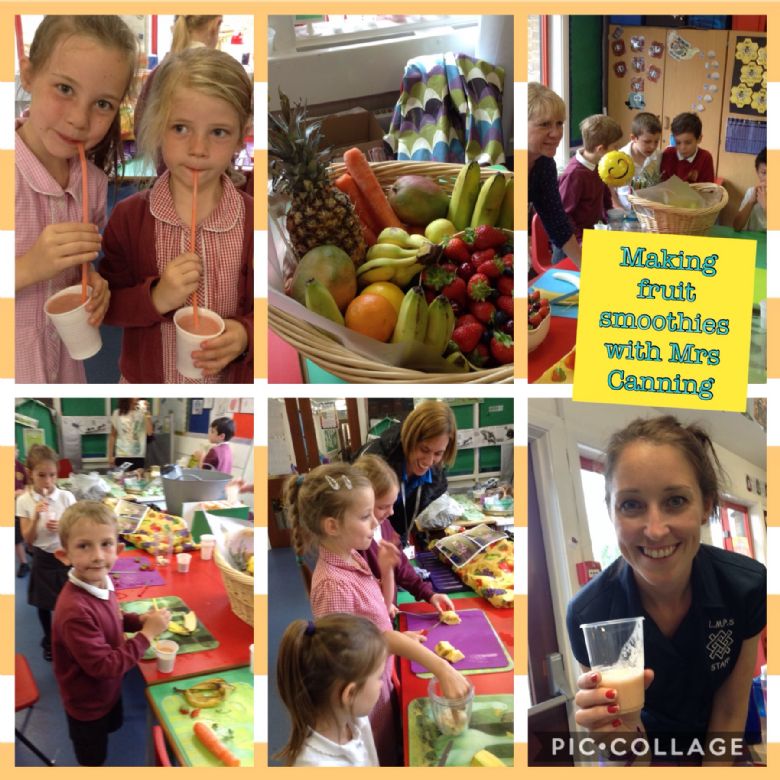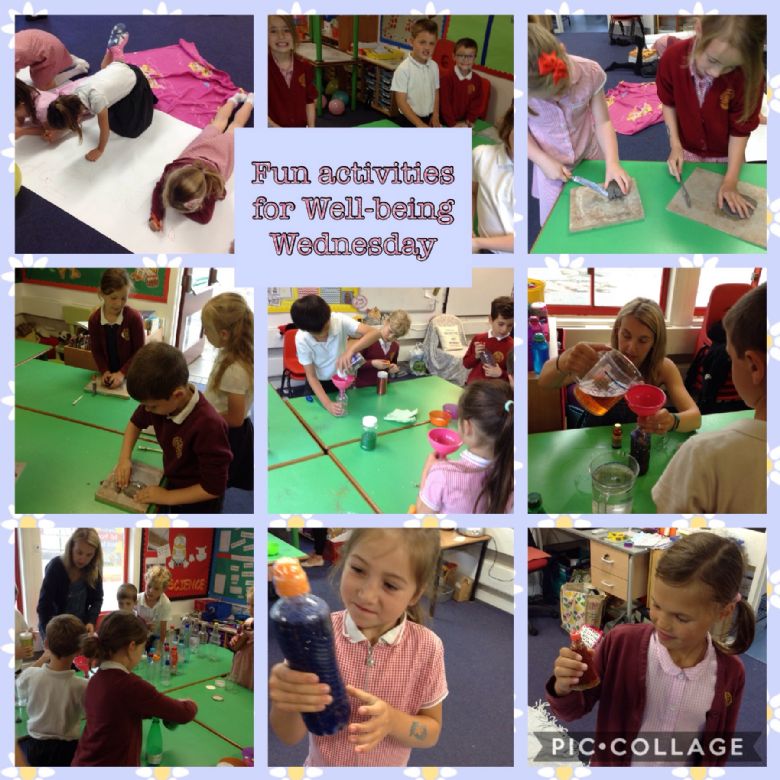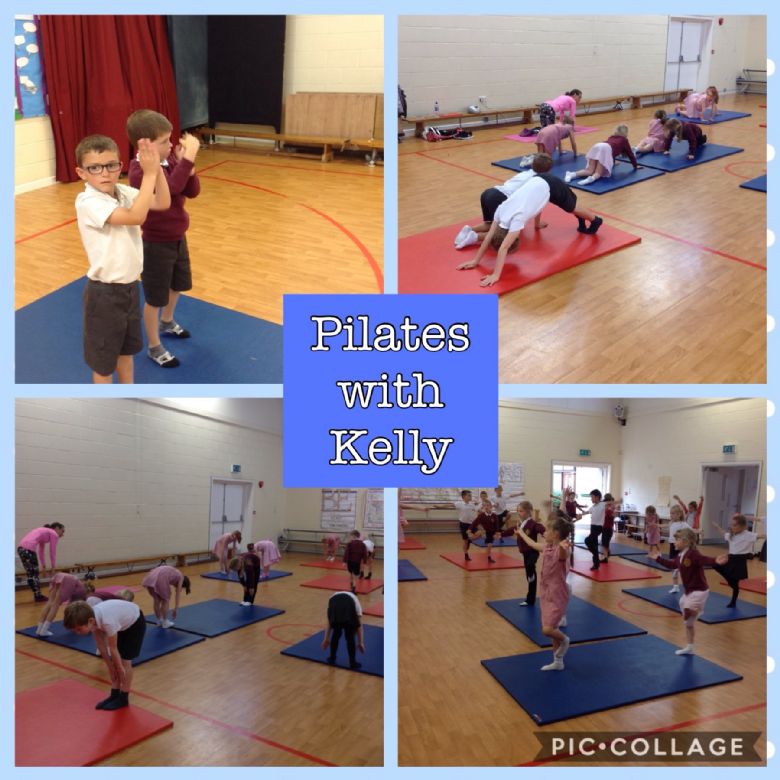 Thank you to the wonderful parents and grandparents who came to support us with our sewing today; we really needed your help as it was very tricky! We had great fun though and we're very proud of our creations.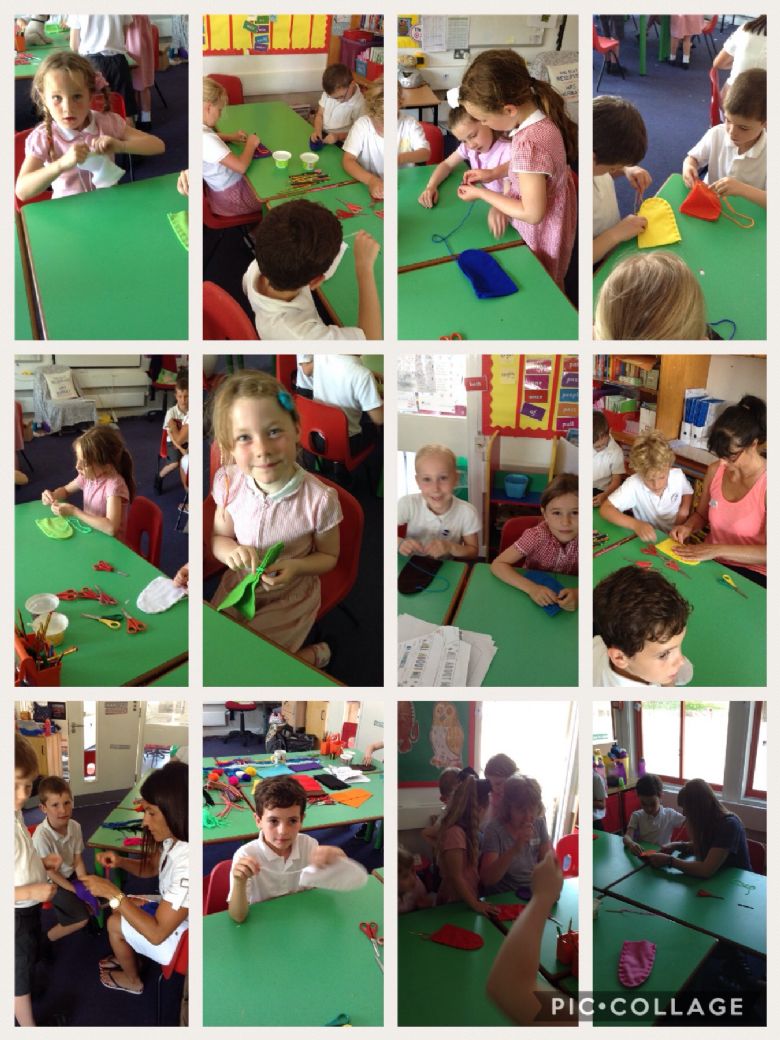 Our fantastic mini-beast puppets!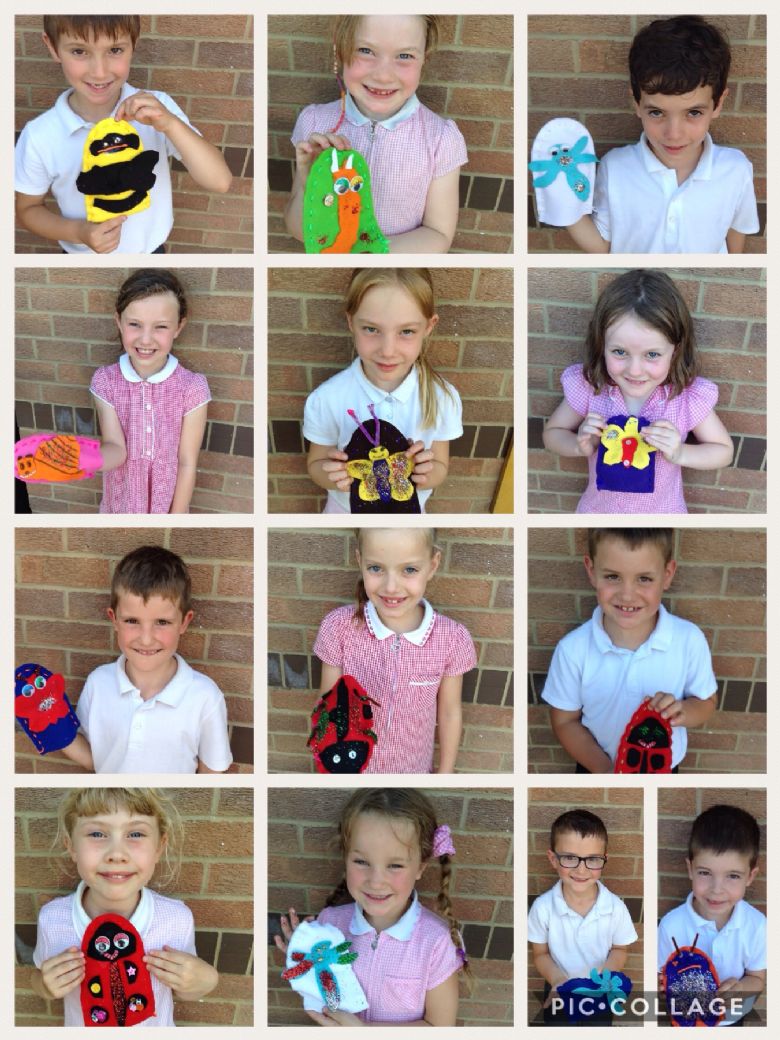 SPORTS DAY! Wow, you all made Miss Winkworth and I so proud, with your 'have a go' attitudes. Well done Skylark Class. Here are a few of the Year 2 podium photos: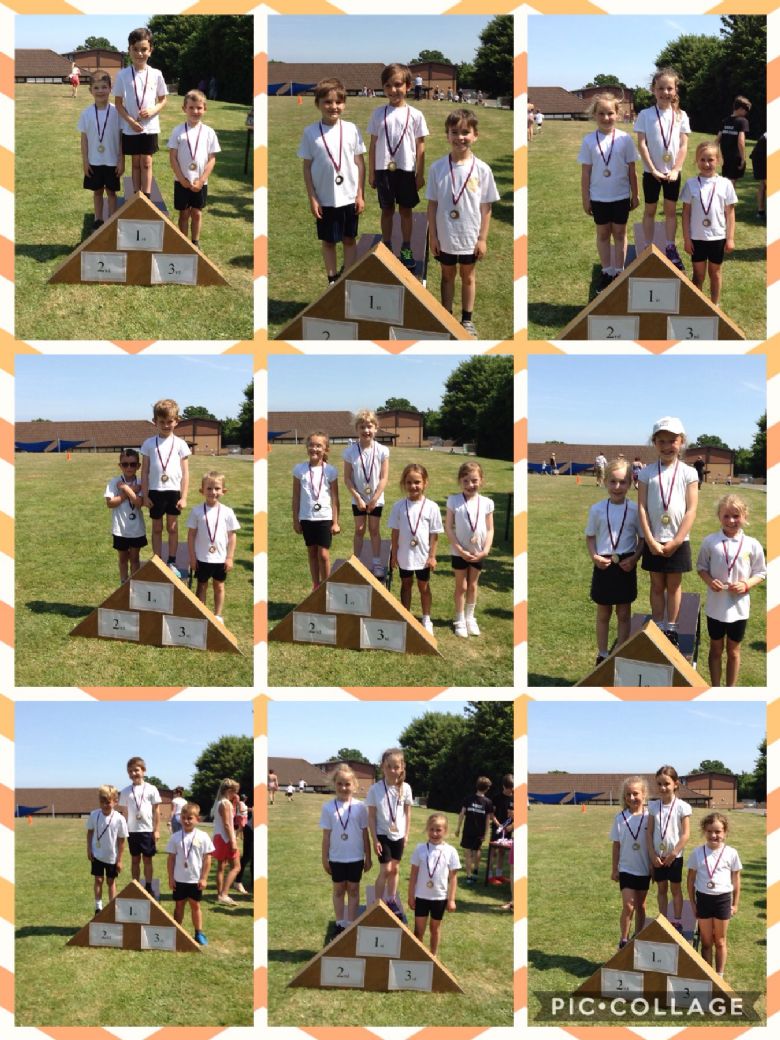 Dress as a teacher day was great fun! We raised lots of money for Marie Curie, Cysytic Fibrosis Trust and Comic Relief!
Mrs Murray and Miss Winkworth enjoyed guessing who you were!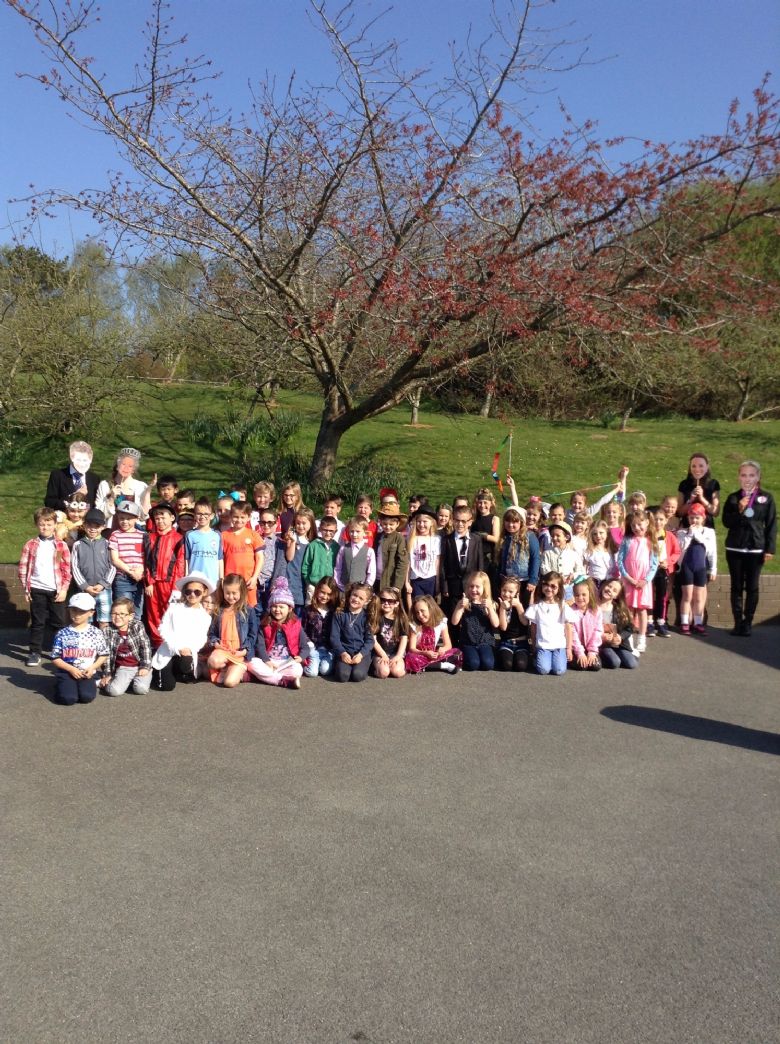 Meet the Year 2 Team's 'Royal Family'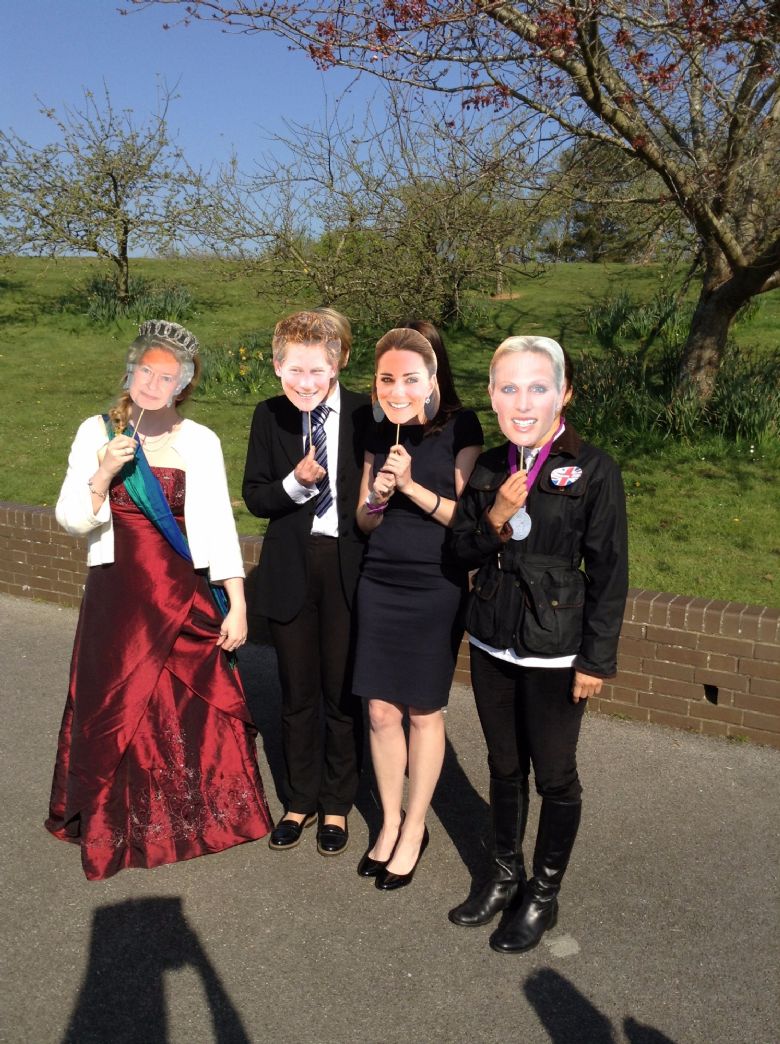 Today we had a phonics disco where we practised writing our tricky words in lots of different ways, including glitter, water with paintbrushes and chalk.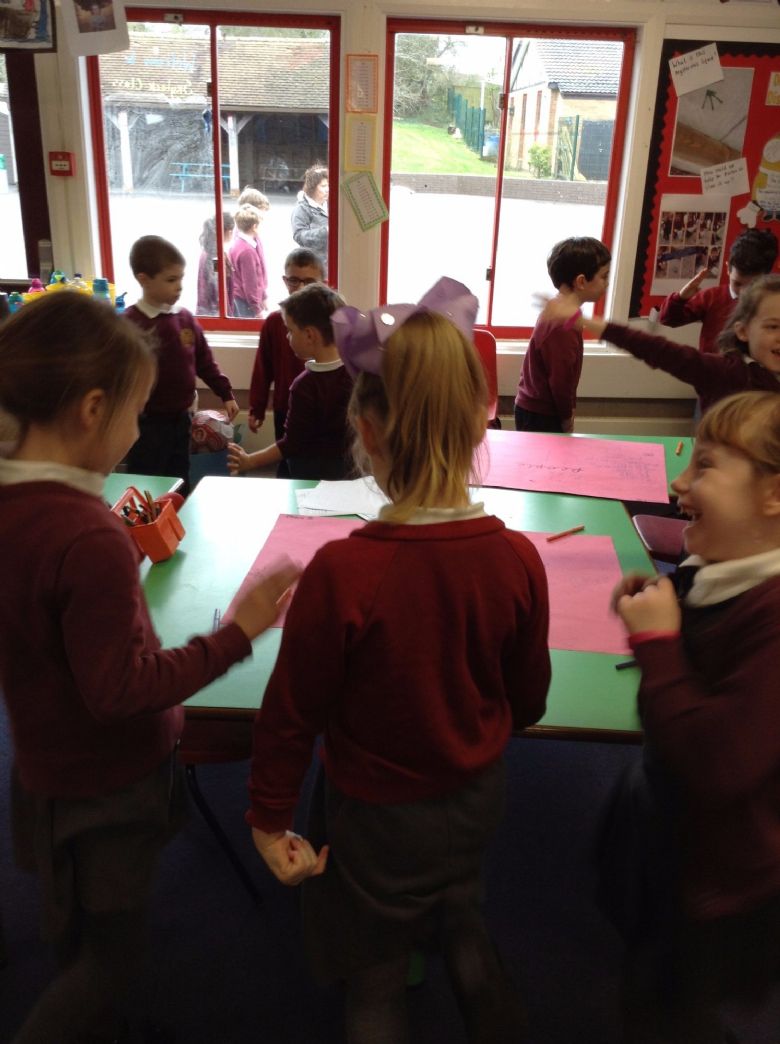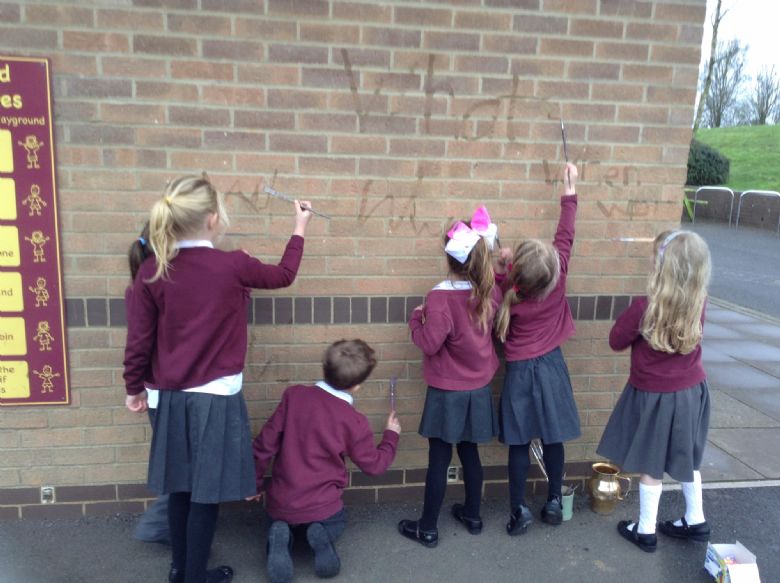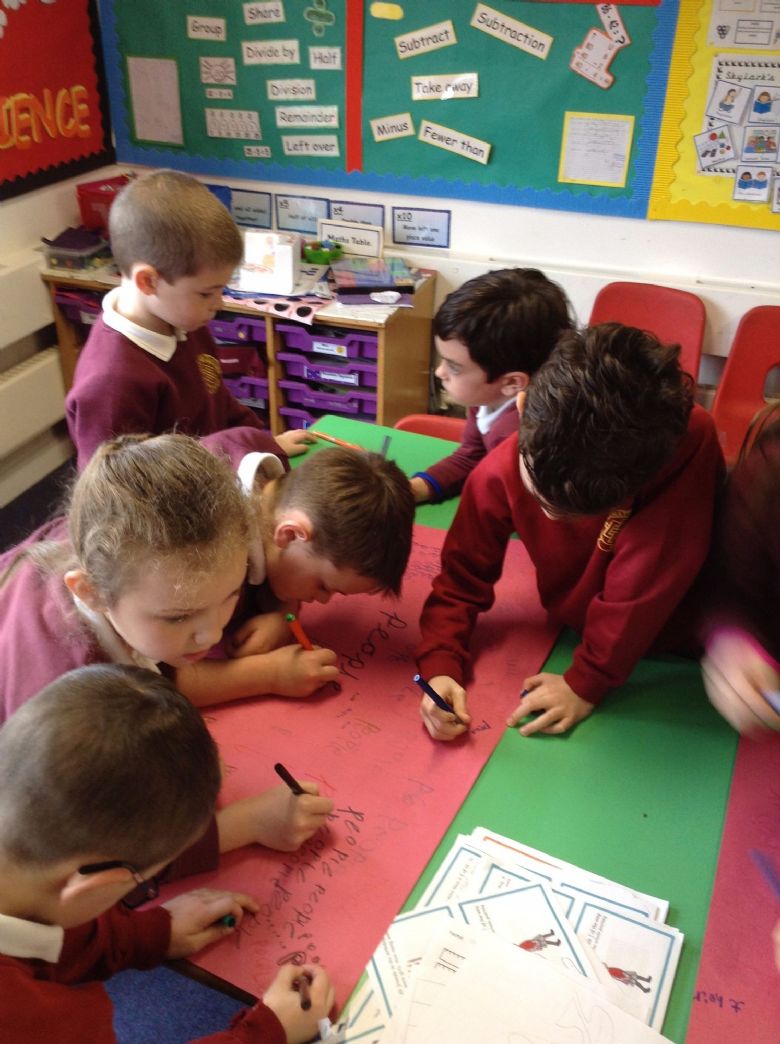 We are really enjoying reading The BFG by Roald Dahl. We got to hot seat Sophie and The BFG and ask them lots of questions to inspire our writing.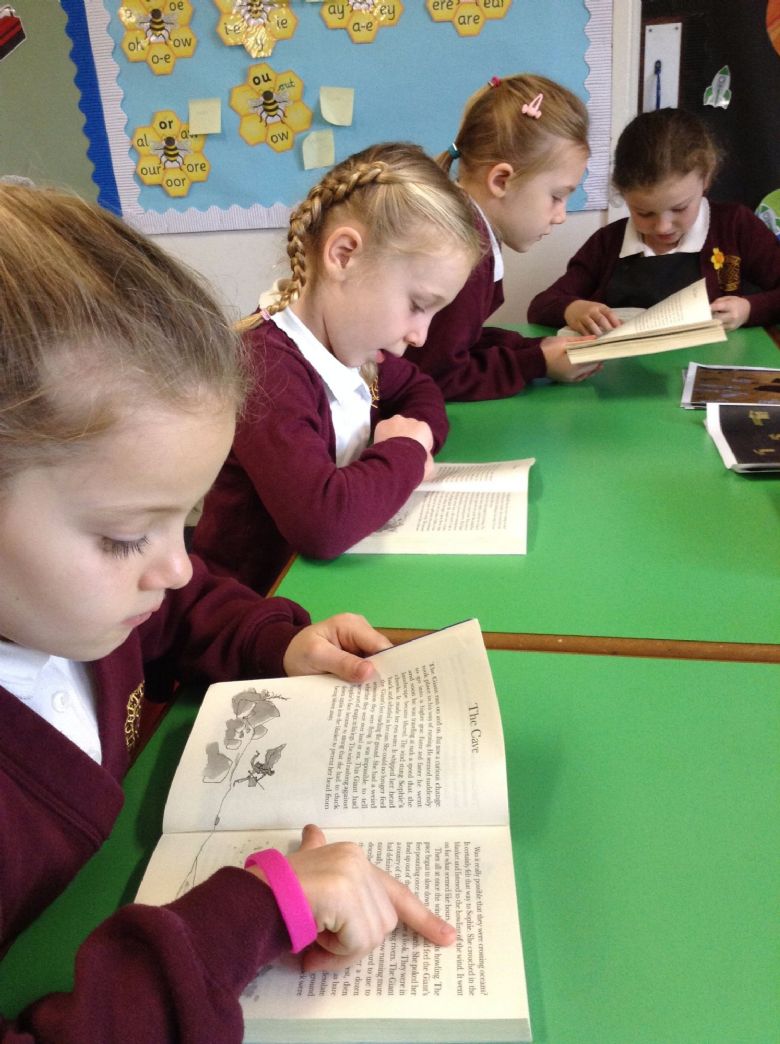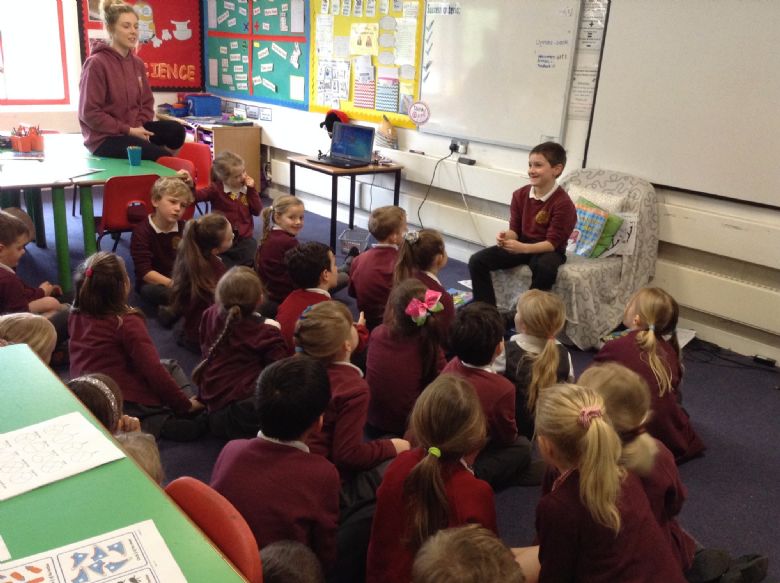 We were surgeons in English today, performing contraction surgery! We had to make a careful incision to remove the vowel and then bandage the word up with an apostrophe!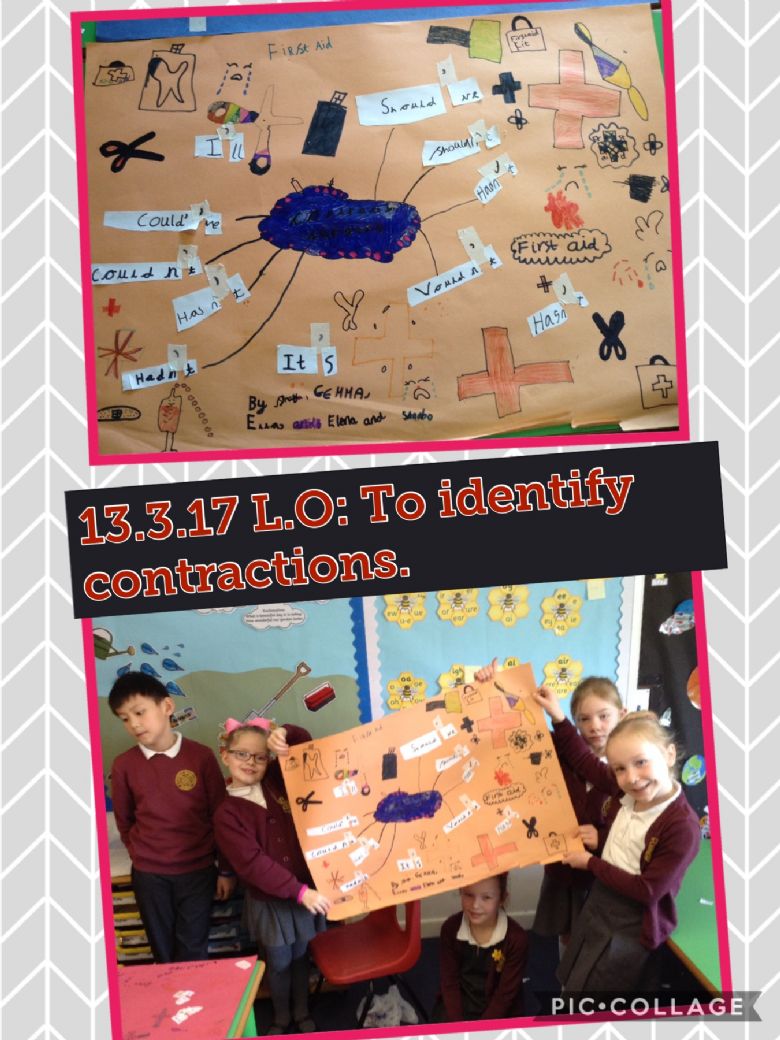 Did you know we are learning to knit?
We have the most generous and supportive parents at our school and the Year 2 team really do appreciate this. Jacob's Mummy has very kindly given up her time to teach our children to knit and make hats for the newborn babies at Poole Hospital (which she has been doing for years). This is just amazing!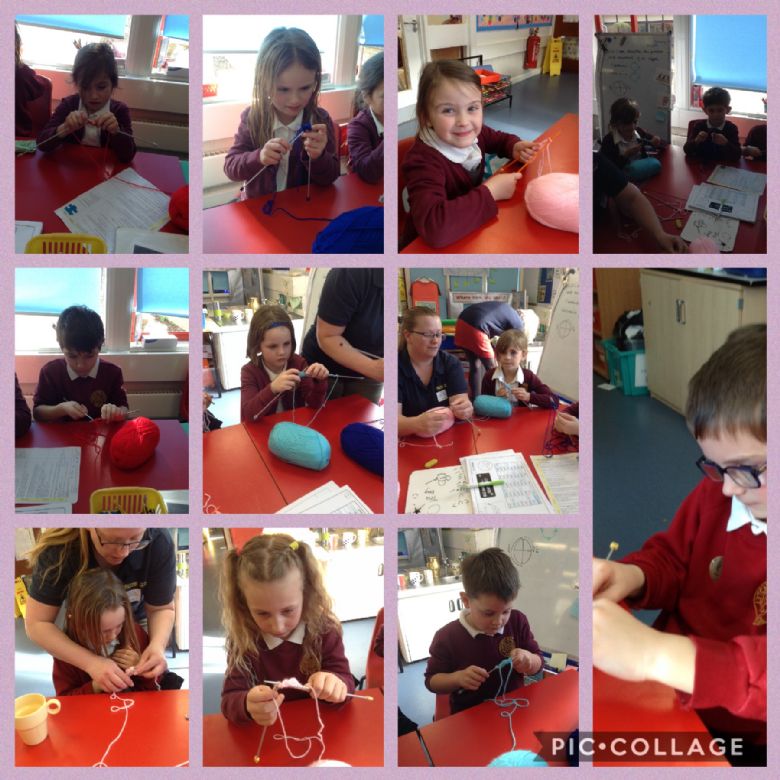 World Book Day!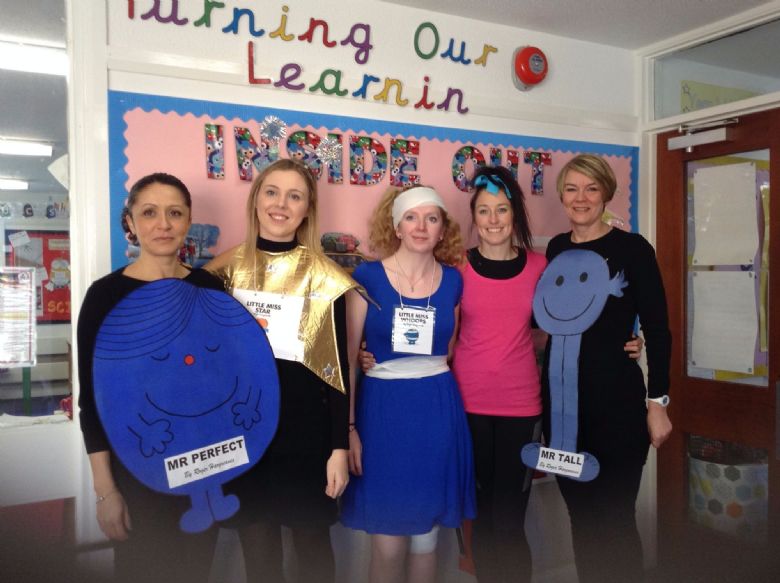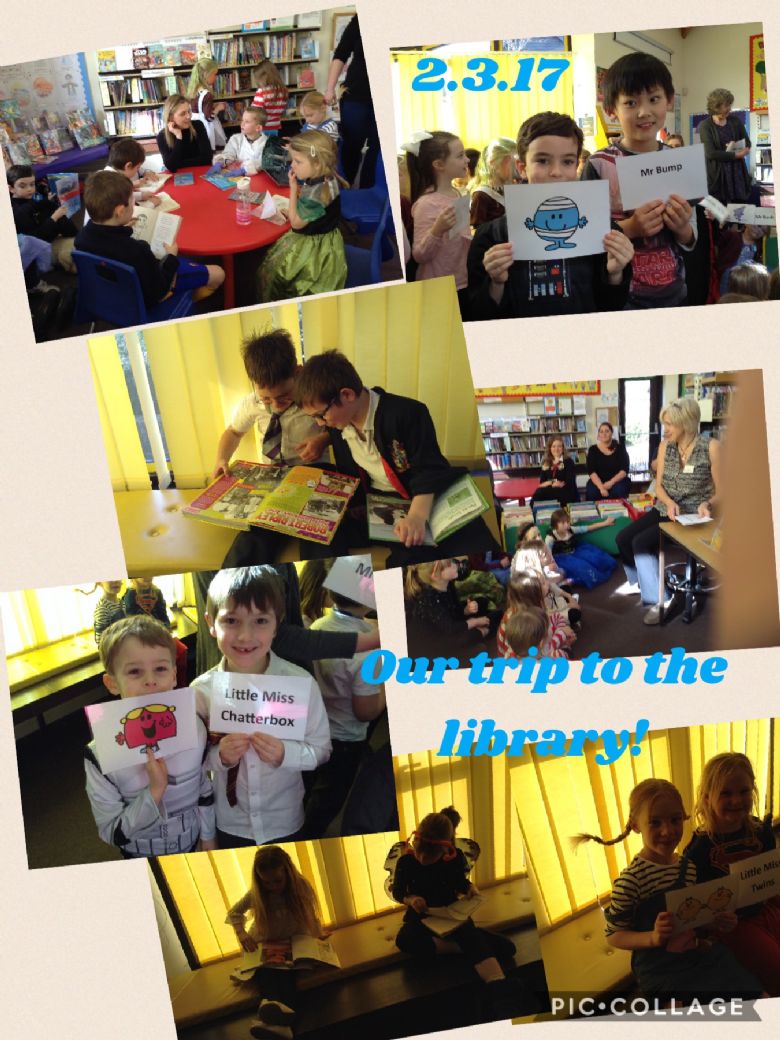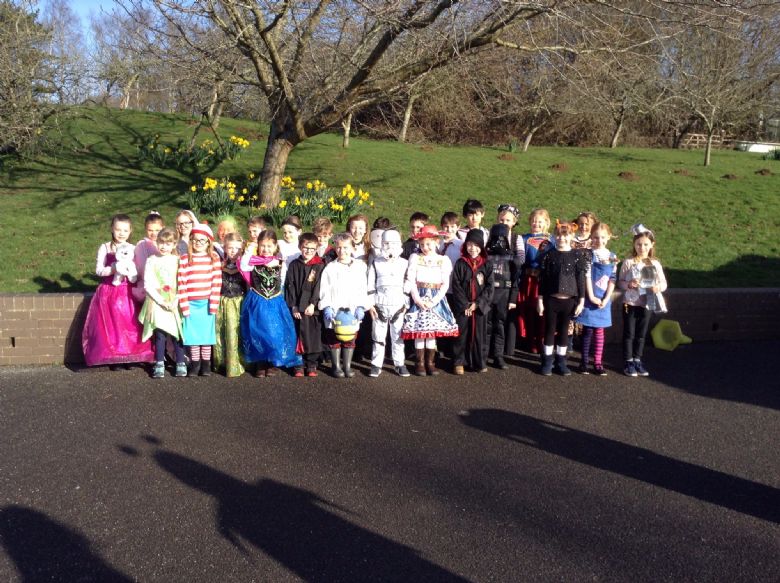 In PSHE this week, we looked at the lasting damage that unkind words can cause and we all agreed to try to be kinder to each other. It was so lovely to hear all the nice things the children had to say about each other!
Thank you so much to the parents who were able to come in to share some of our learning about China. The workshop was brilliant fun and the children loved performing to you.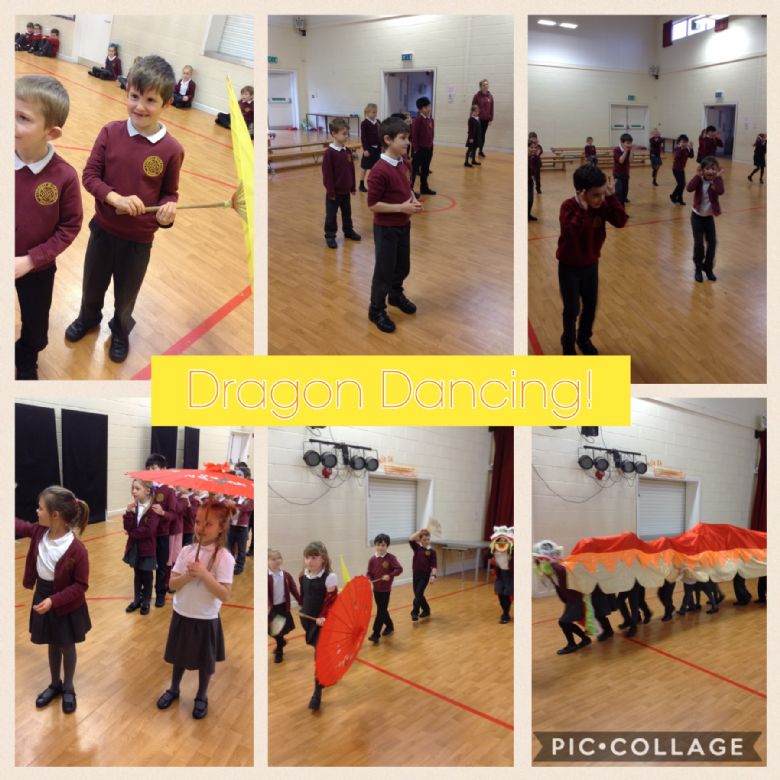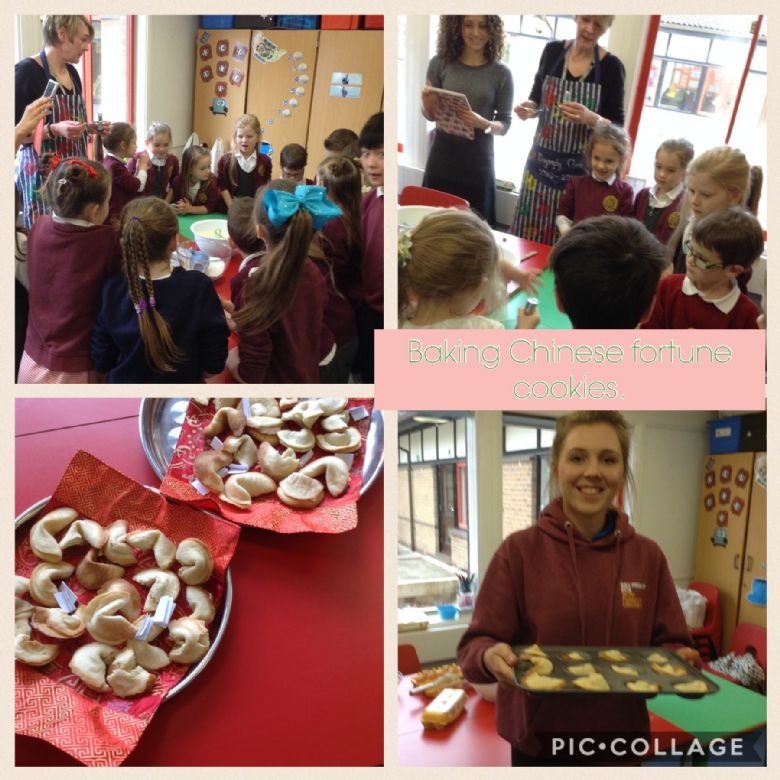 Miss Winkworth, Miss Adeney and I were amazed with the effort you all put into your China projects. We could tell that you had learned so much because you were in charge of your own learning and it was such a pleasure to watch you sharing all that you found out. Well done everyone!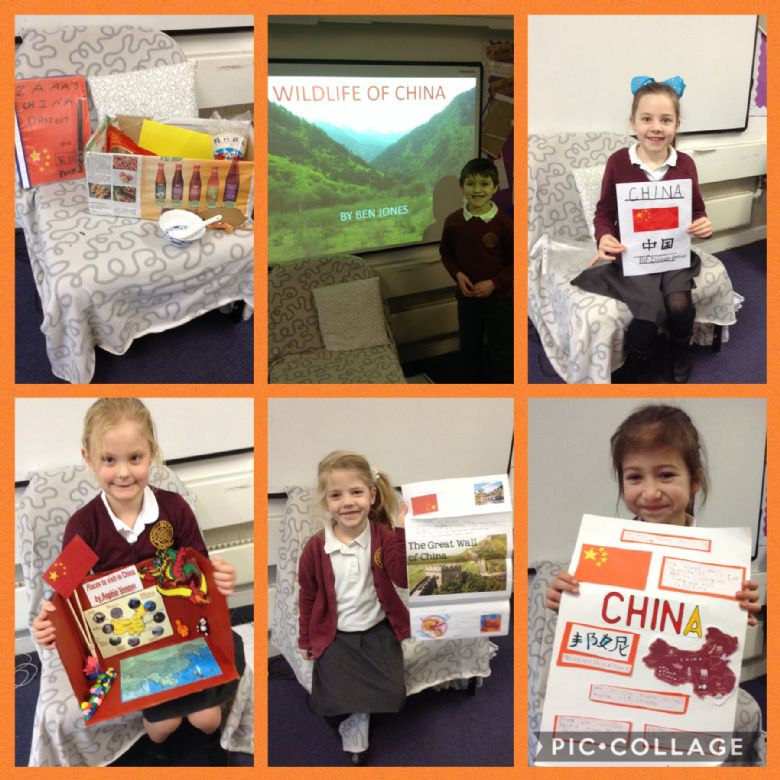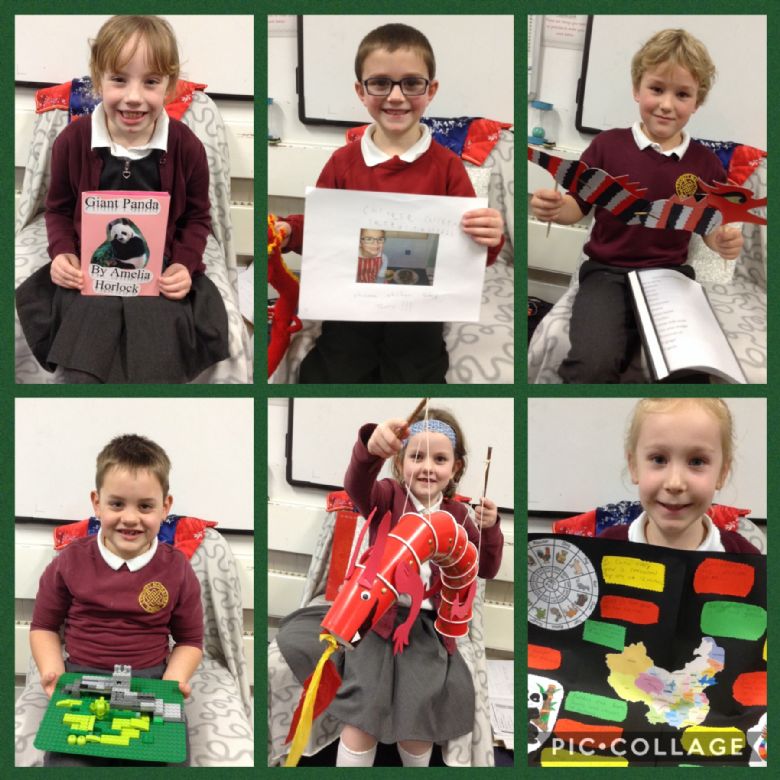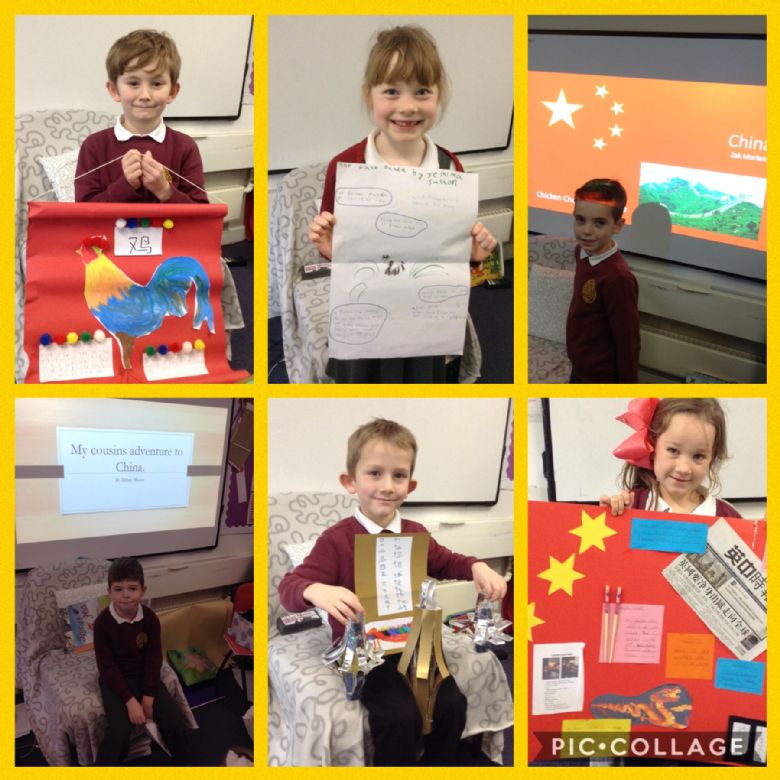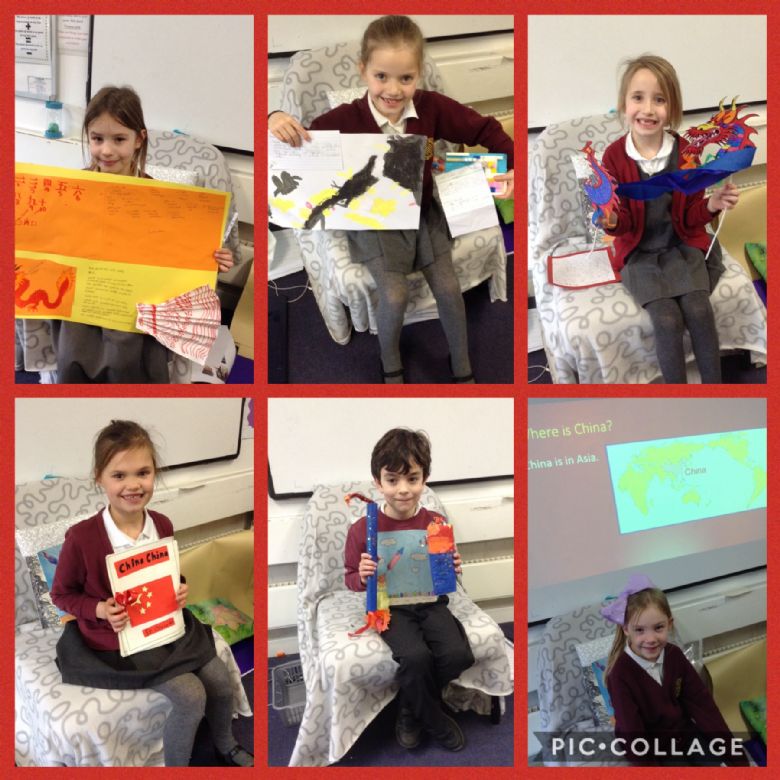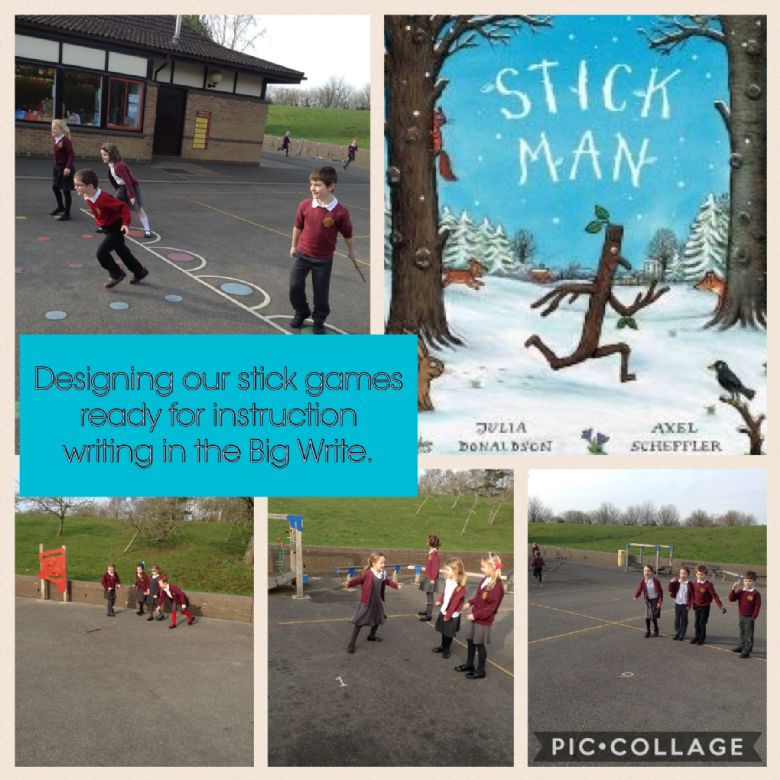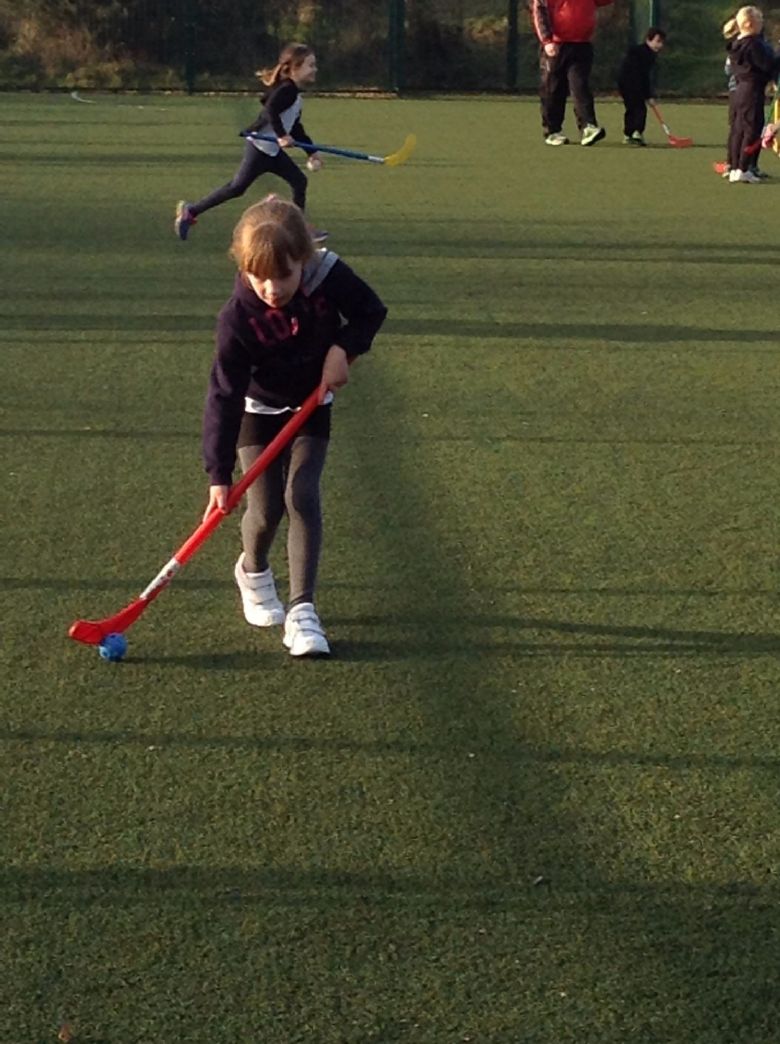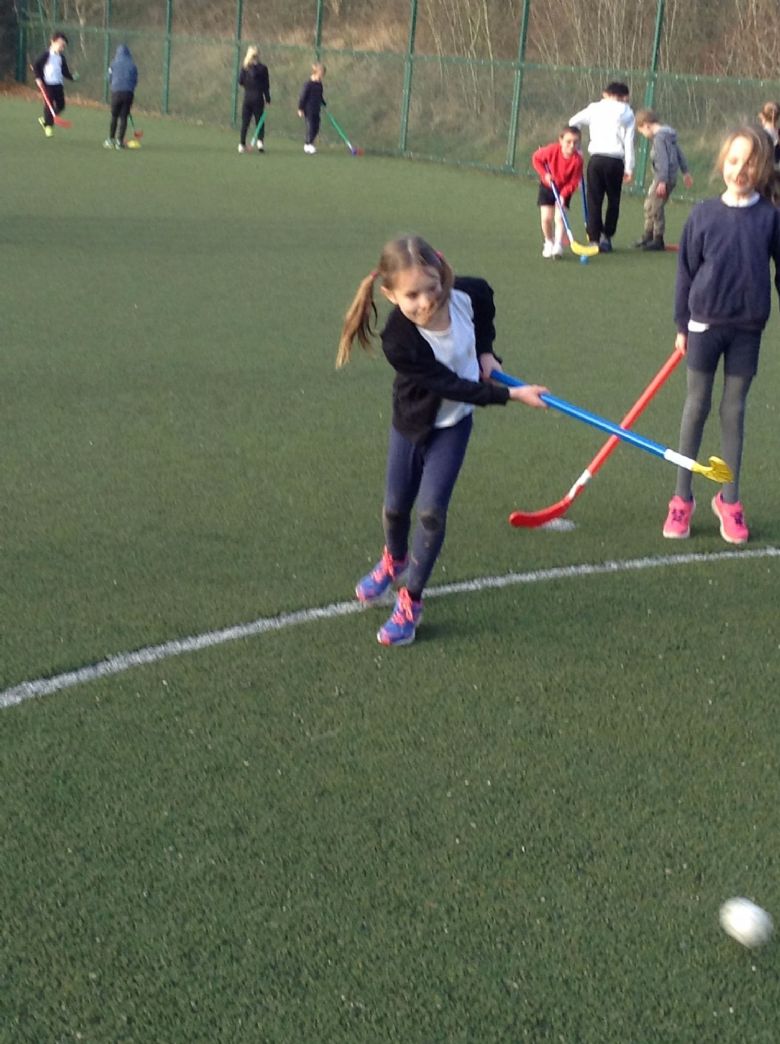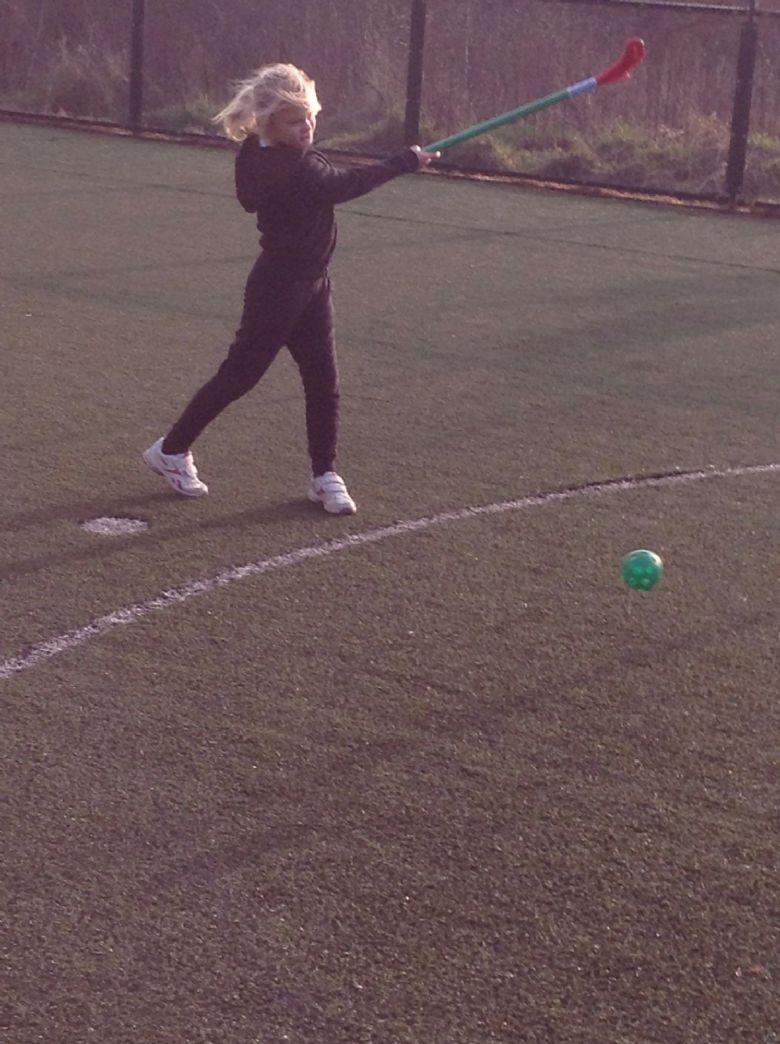 We had a fantastic time in Games with Mr Noyce, learning how to shoot in hockey.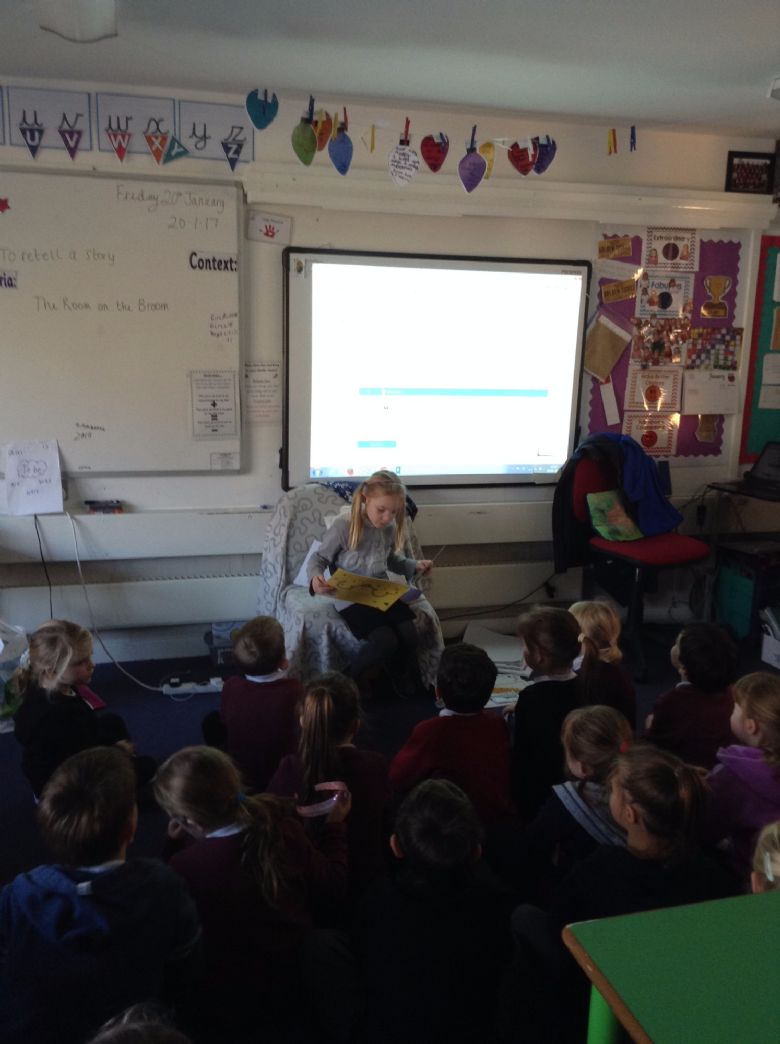 Thank you Elena for bringing in a Julia Donaldson book to read to the class.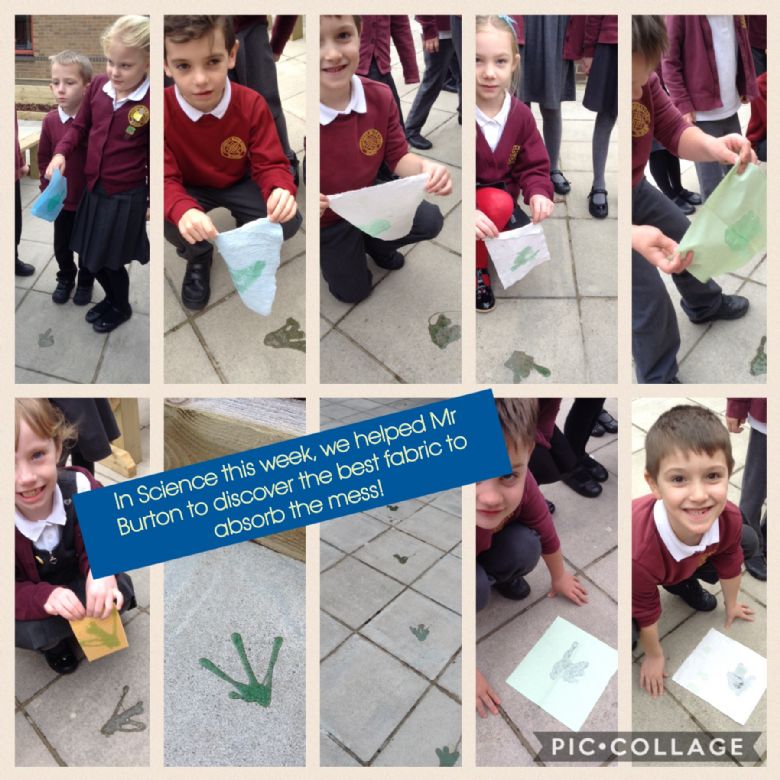 Did aliens visit our school?
Whoever it was, they left quite a mess!
Can you remember which Julia Donaldson character visited us today to make a potion?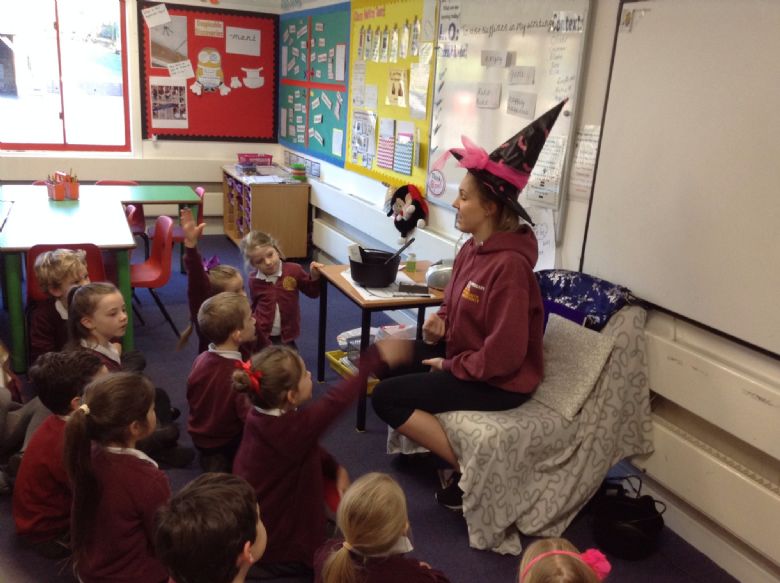 We are really excited to be starting our new topic for this half of the Spring Term - China China! We have already jetted off to Asia on a jet plane and travelled the 5055 miles to Beijing!
We will be inviting you in to share some of our learning... more details to follow soon.
As it is Chinese New Year on 28th January 2017, there are some local events that are free so you can join in with the celebrations, including Chinese dance shows! The Sovereign Centre in Boscombe has events 11am-2.45pm on this day.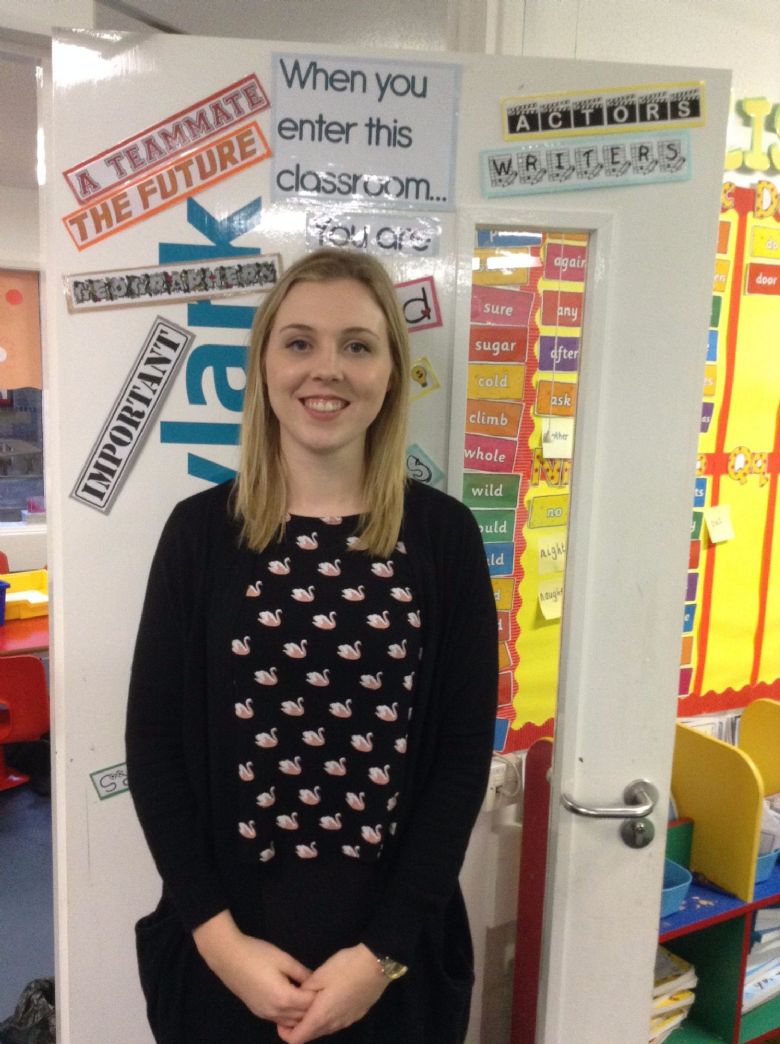 Hello my name is Miss Adeney and I am going to be working in your child's class, for the next 10 weeks - I am in my final year of Plymouth University studying to become a primary school teacher.
I am really looking forward to getting to know you and your children and being part of this wonderful school.
The children of Skylark Class decided that they wanted to do a 'Random Act of Kindness' advent calendar instead of eating more chocolate! We sent Christmas cards to the residents of Waypoints Care home. (Thank you to Oliver's Mum for delivering them for us.) The residents were really happy and sent us all Merry Christmas posters and a lovely box of chocolates! It made us feel all warm in our tummies!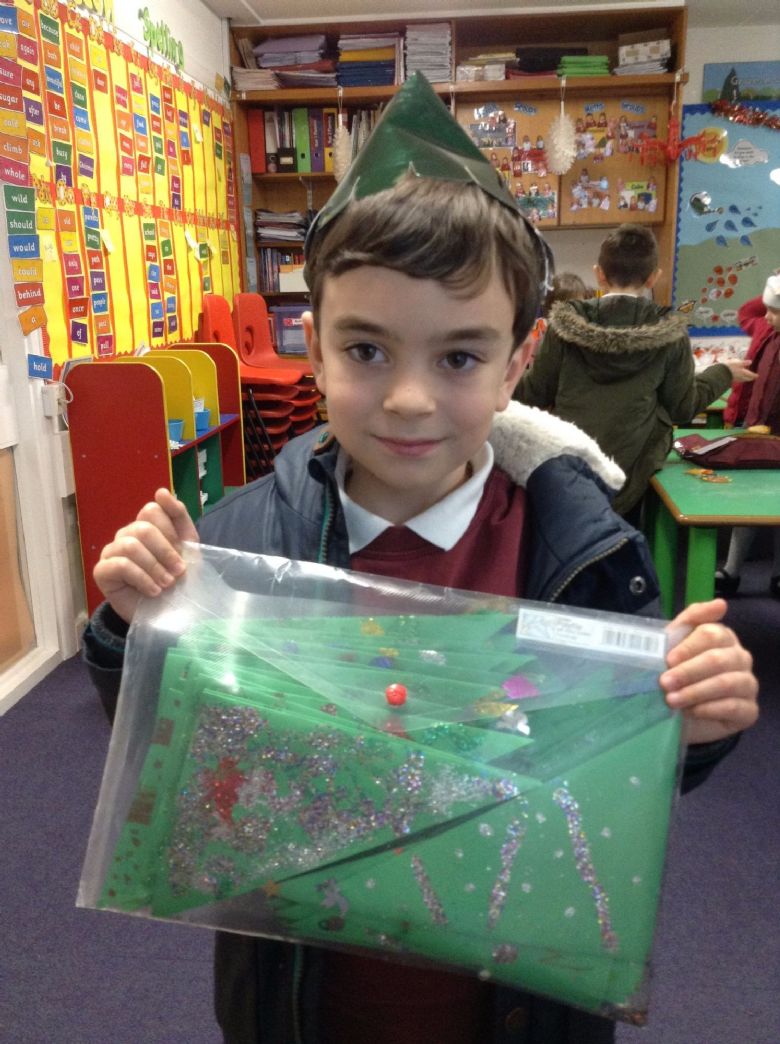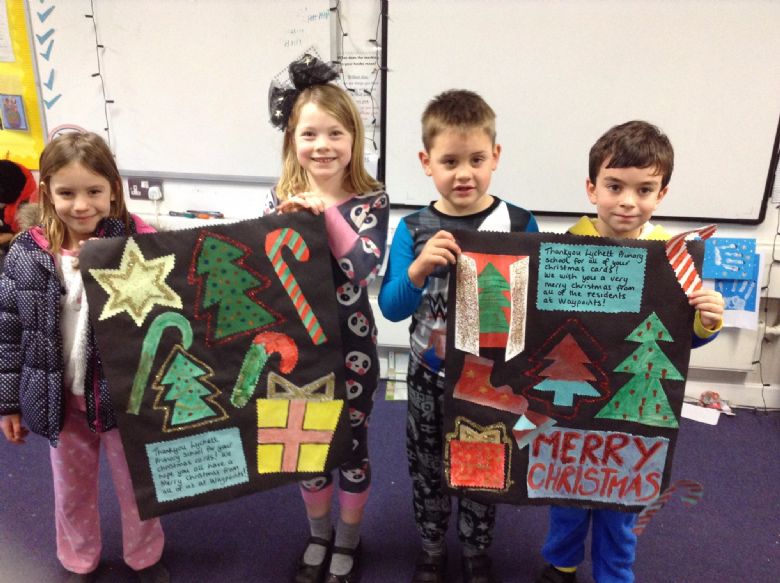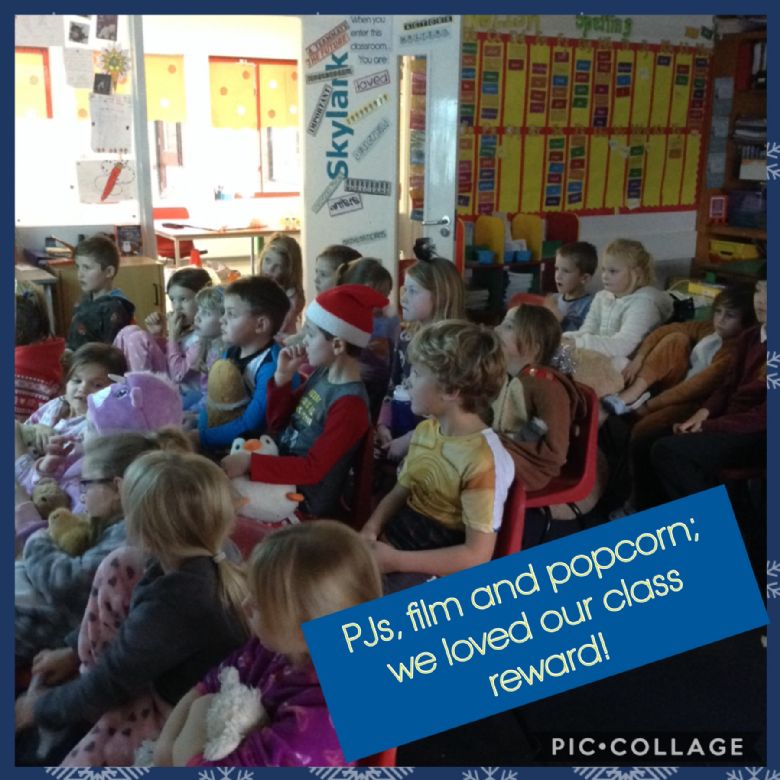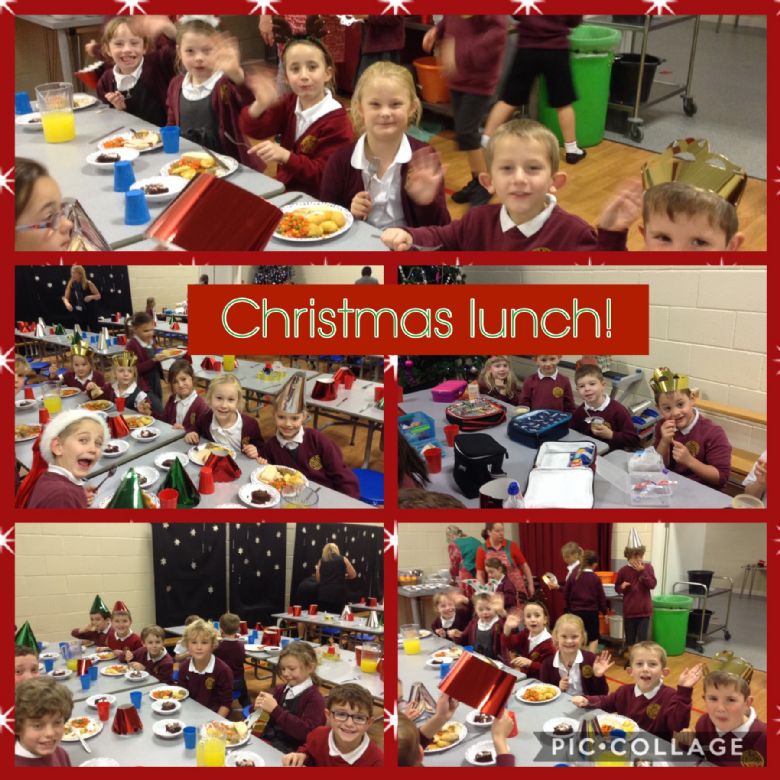 Thank you to Shaobo for bringing in some Chinese sweets for us to try; they look very yummy!
It's beginning to look a lot like Christmas.....
Miss Winkworth is a very clever elf; we can't wait for all our other little elves to arrive at the workshop tomorrow!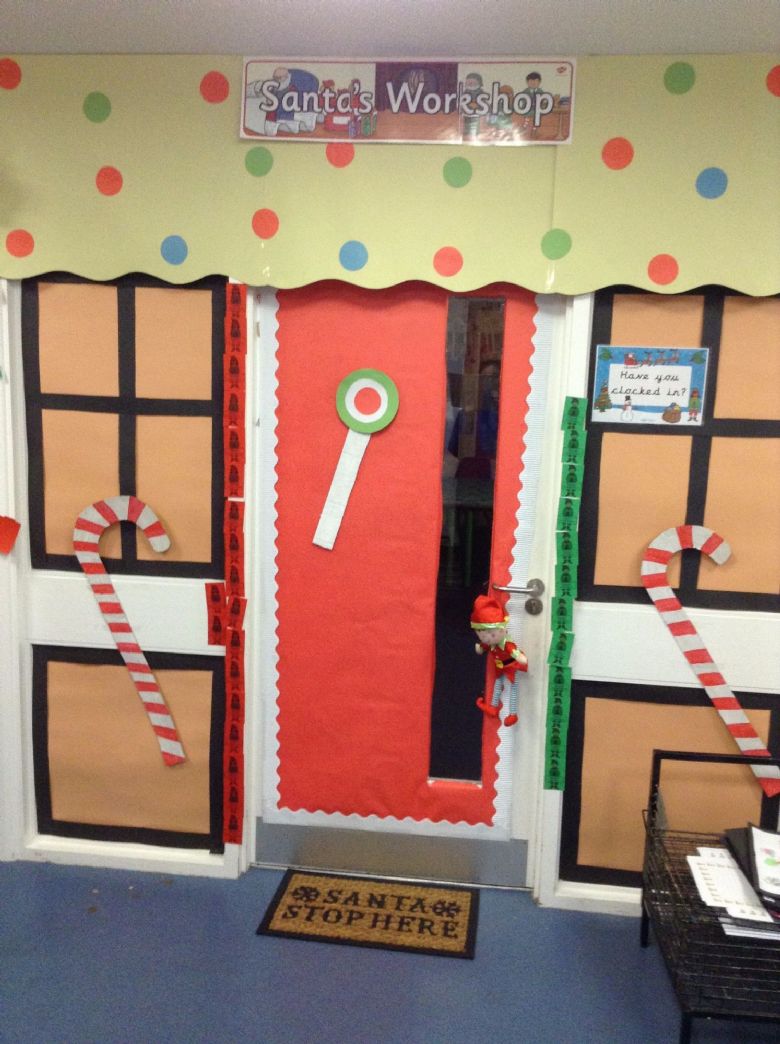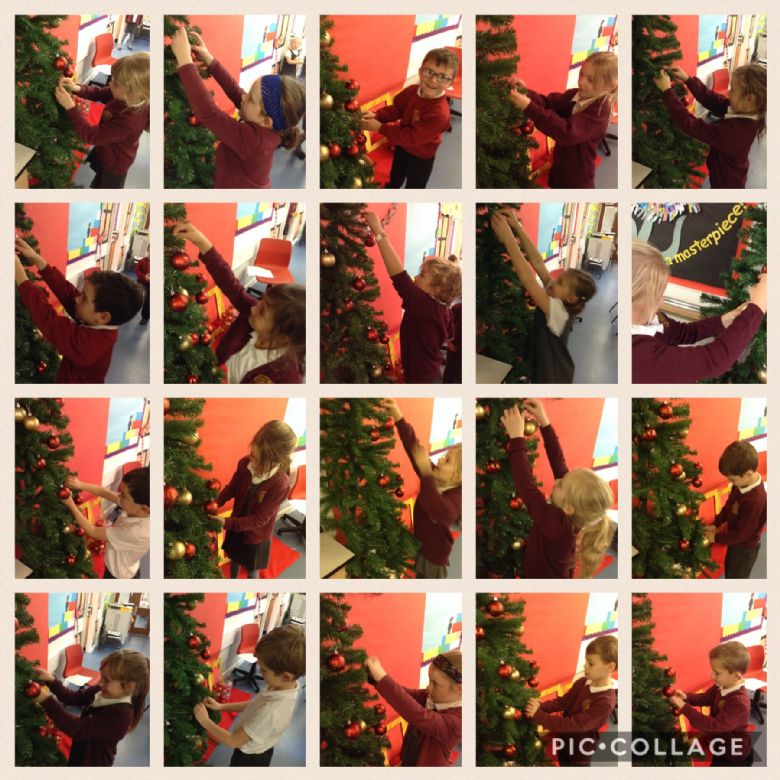 Check out our fantastic snowmen and women we made today using socks!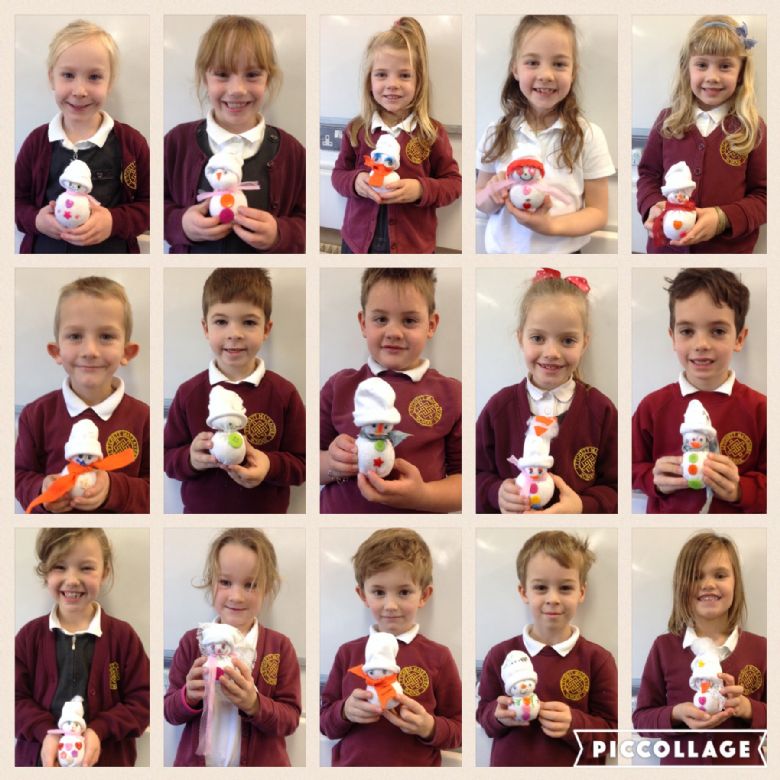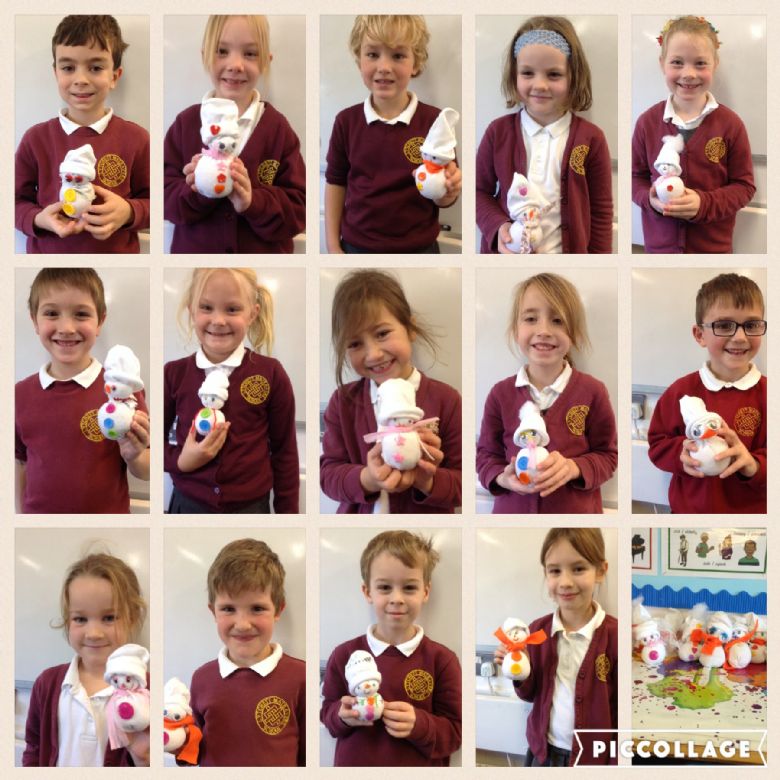 We are a Rights Respecting School: Article 31
We have the right to relax, play and take part in a wide range of artistic activities.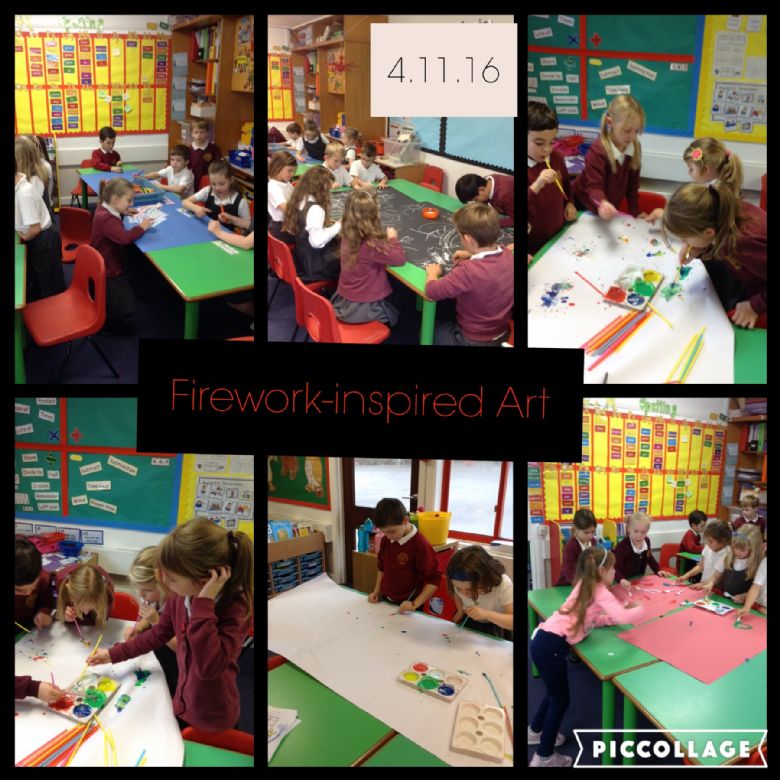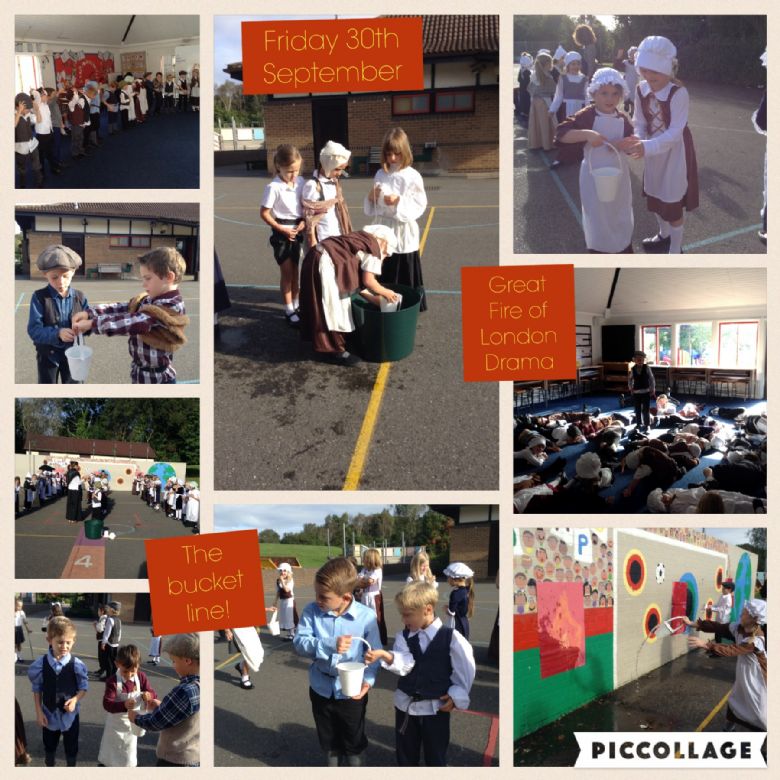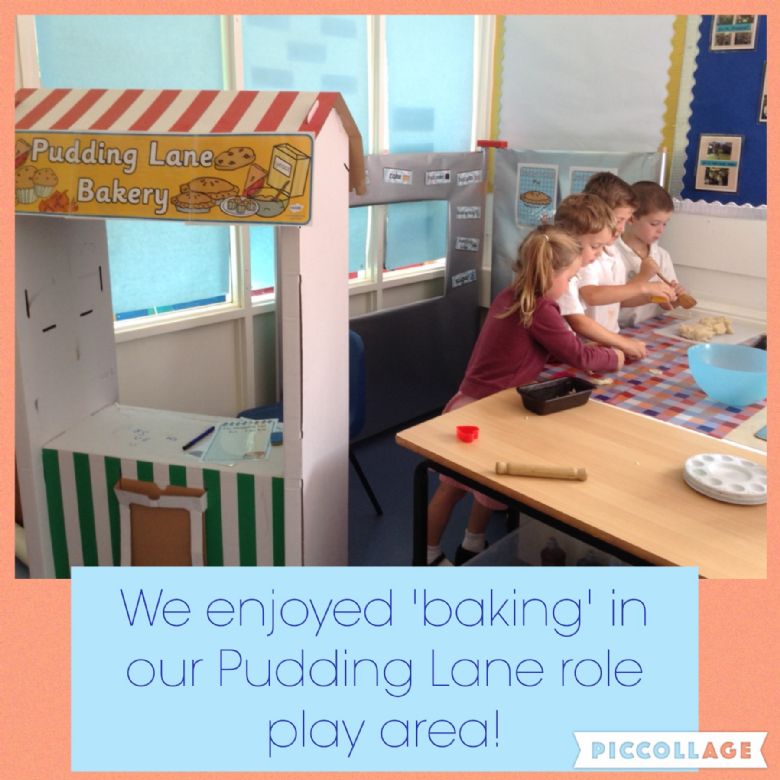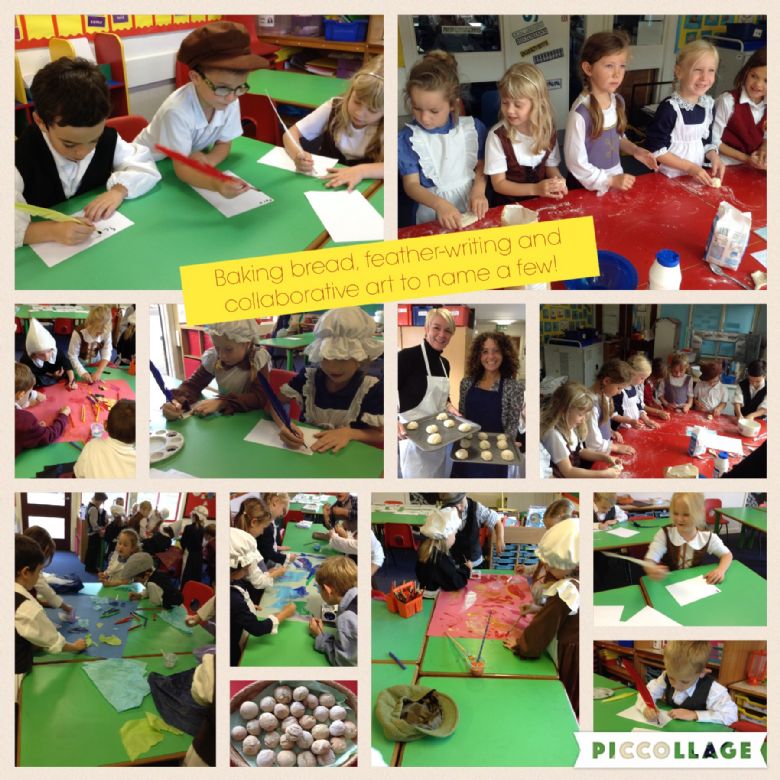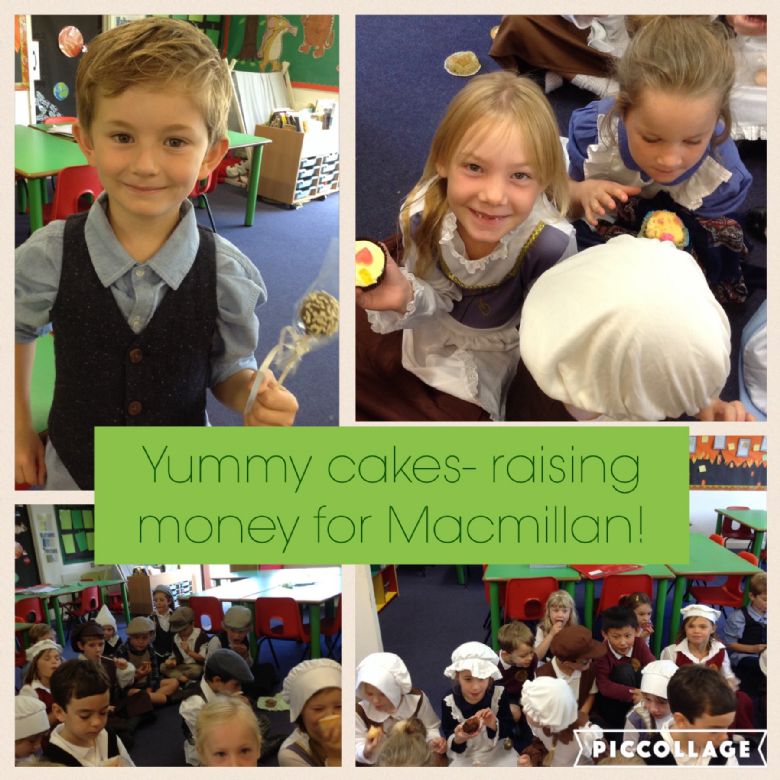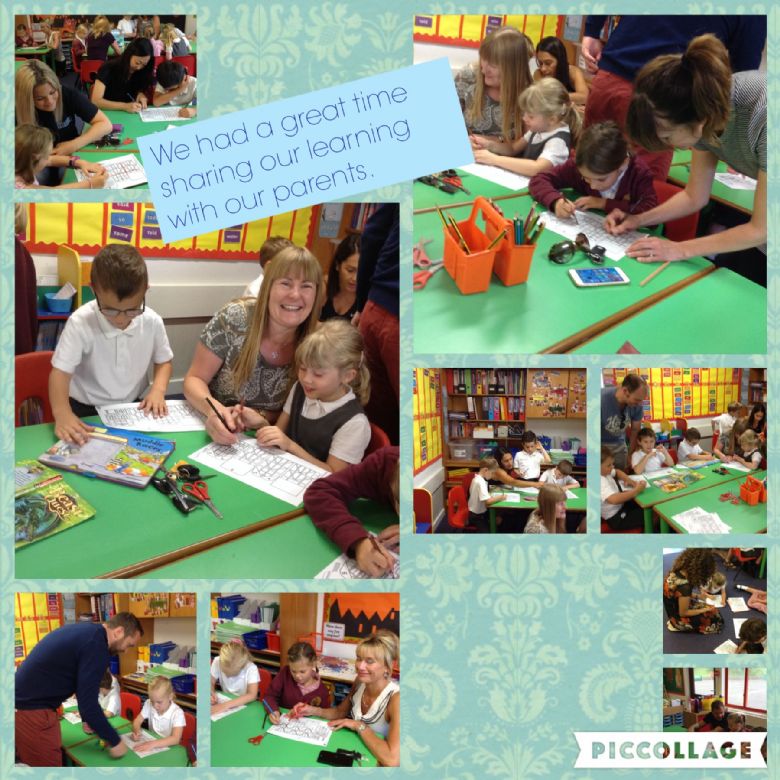 Welcome Skylark Class!
Well done for completing the Summer Reading Challenge at the village Library!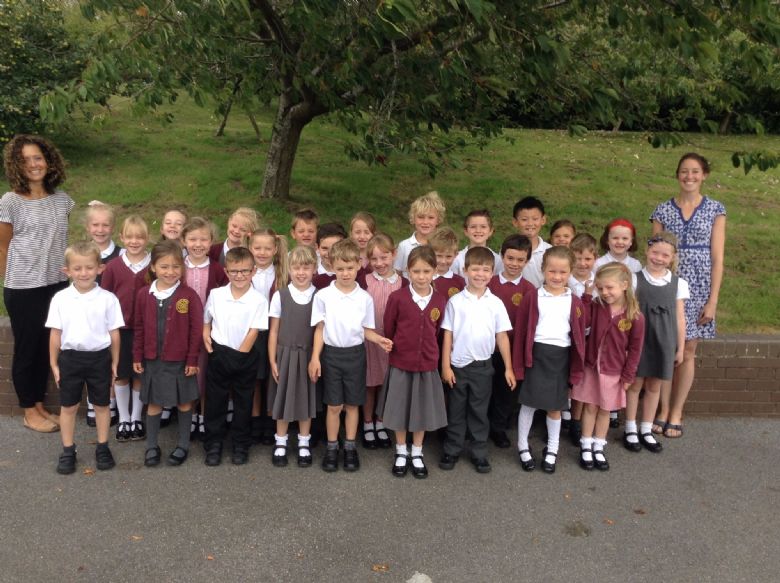 Meet the Team!