Skylark - YEAR 2
Welcome to the Skylark Class Page
Home Learning!
Morning everyone! Well, that's almost 1 week of home schooling done! I hope you are enjoying it and you Mums, Dads and carers are finding it ok. If you are finding it challenging (I am and I'm a teacher!), try to find other things to do like cooking and weighing out the ingredients, make up fun challenges that you know your child will enjoy. Please do not add guilt to the list of emotions we are facing right now!
I know I haven't seen many people but I have been hearing some of you are keeping in touch! It was great to hear that Zoey and her friends were talking to each other and setting up an art project between them! It was also great to hear that Freya's friends sang happy birthday to her so she didn't miss out! Hope you had a great day Freya.
Well, today we are are going to keep things simple as I think yesterday you had a lot to do!
English Activity
LO: To write a sequel.
Success Criteria: To write in sentences using story language.
To use words and phrases we have been practising all week.
Using the video you have been watching all week, write what happened to the little girl who found the bubbles at the end. What happened? Where did her bubble take her? Did she leave the bubbles at the end for someone else on the beach who looked sad? Who was it? Remember it is fiction - anything can happen!
Extend your learning.......... Read your story to someone. It can be to your mum, dad or phone someone in your family you know might be a bit lonely and read it to them!
Reading Activity
Choose a book you have at home. Read it to, or with an adult and talk about it. It can be one you already know. Did you like it- why? Who is your favourite character? Which bit would you change? What words do you think were good? Were there any adjectives or verbs that you could do better.
OK, there is no challenge today! just enjoy the sunshine and have fun!
I was in school today and went to check on the tadpoles! You will be happy to know they were all happy and were swimming around eating the weeds and enjoying the sunshine!
Can you spot the tadpoles??? You have to look carefully but I promise they're there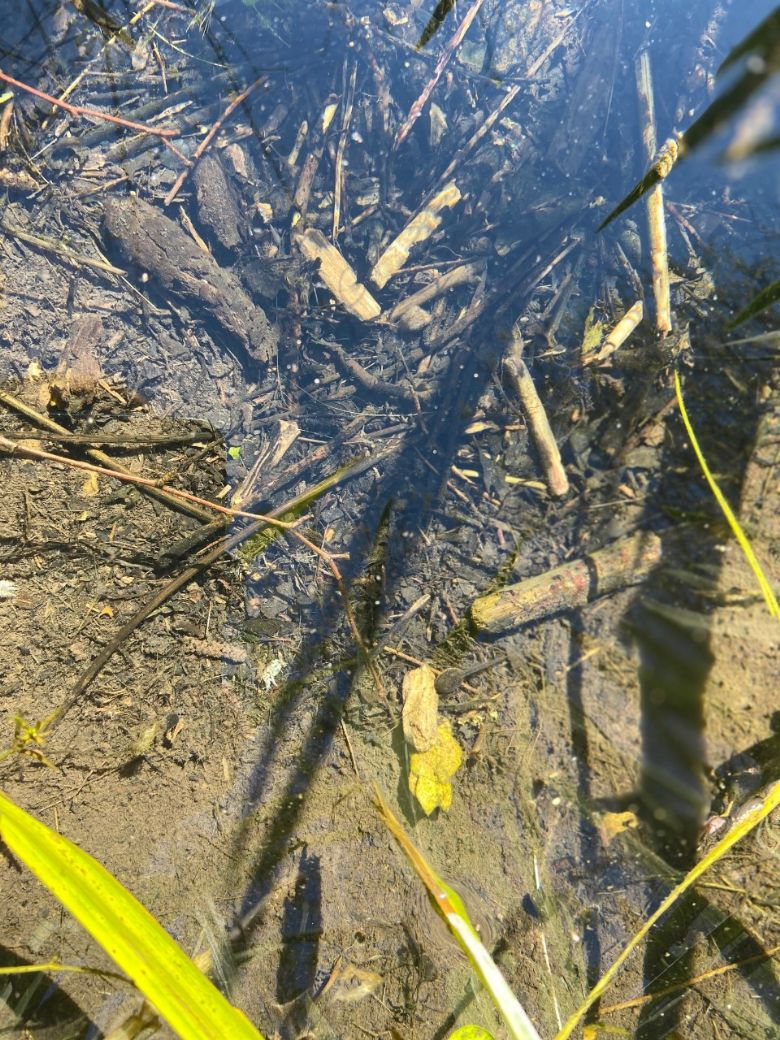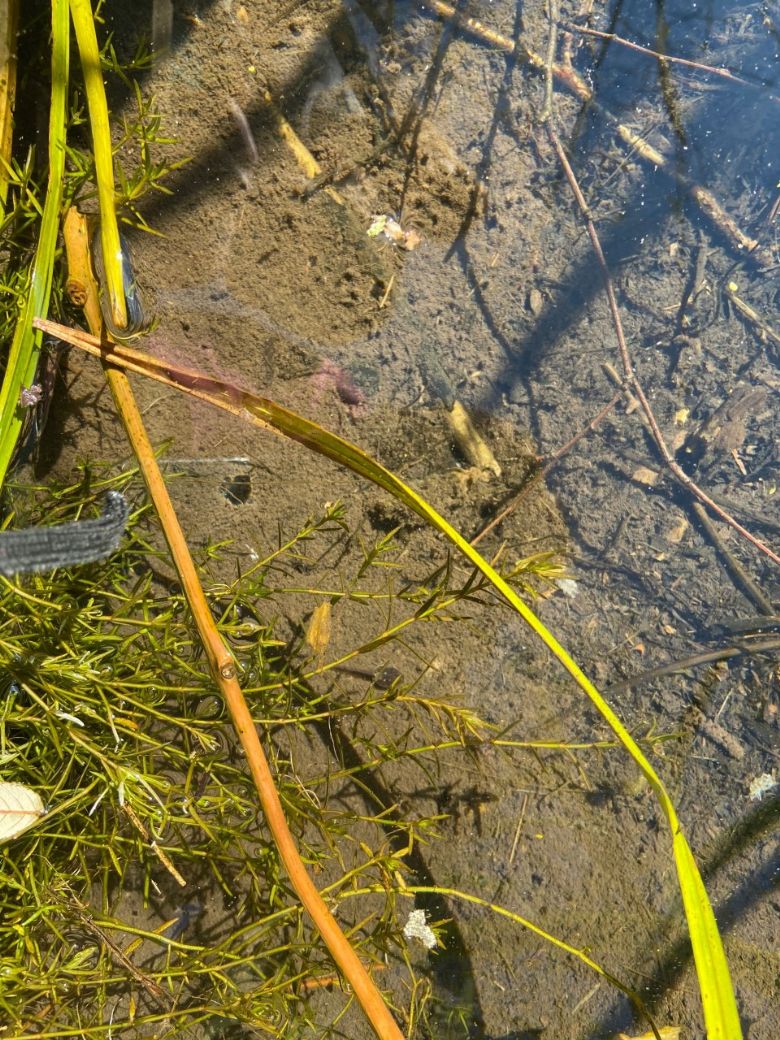 Have a lovely weekend!
Miss Reid and Miss Rodell
Thursday 26th March
Morning everyone. I hope you had a good day yesterday. Did you build a den? Did you add that to your diary? Aren't we lucky with the weather! Mums and Dads, you are doing great!
English Learning today
Learning Objective: To write a story.
Success Criteria: To follow the sequence of the story.
To use all the vocabulary we have been practising the last few days.
Watch the video
https://www.literacyshed.com/bubbles.html
As you are watching the video, talk out loud what is happening. What can you see (setting) what is the character doing? How is she feeling? Using the lovely vocabulary you have been practising, can you write out the story in sentences. If you have some paper, you could make it into a book.
Extend your learning.........Read your story to Grandma/Grandad or someone in your family that you can't see at the moment over the phone/Skype/FaceTime. Make sure your Mum and Dad are OK with this first. Illustrate your story. You may need to play the video more than once to remember what the setting/character looks like.
Reading Activity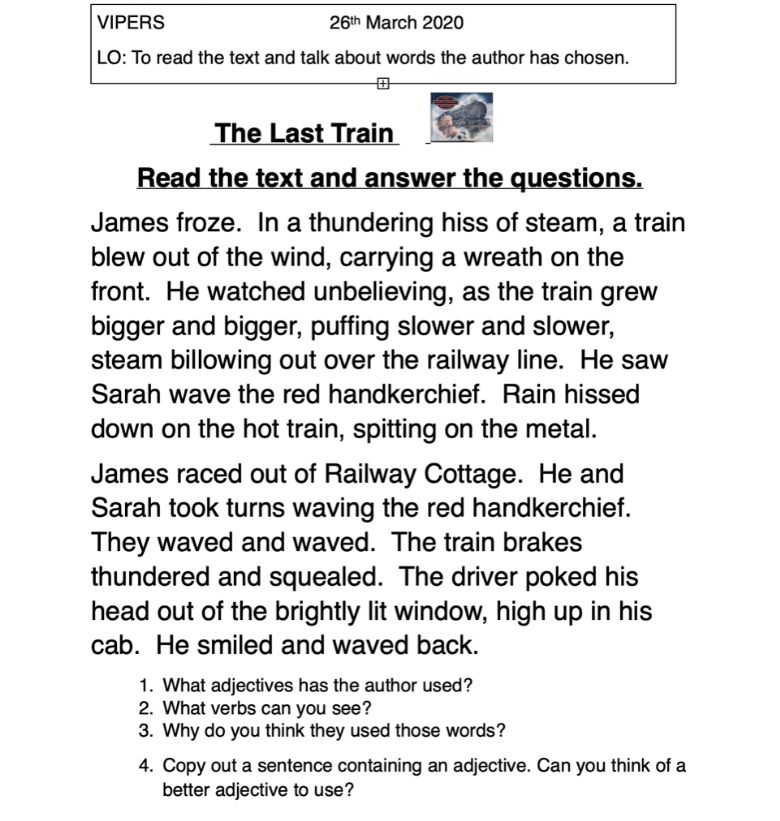 Keep reading other books too. There are many online if you don't have any. See your learning packs for links.
Today's Fun Challenge!
Get out into the Garden! How many signs of spring can you see? Can you see buds forming on the trees, spring flowers, insects flying, birds collecting twigs? How many mini beasts can you find enjoying the sunshine? Remember if you remove anything from it's natural habitat you must look after it and put it back where you found it!
https://www.bbc.co.uk/bitesize/topics/z6882hv/articles/z9fkwmn
Here is a minibeast identification mat to help you name what you find! Happy hunting!!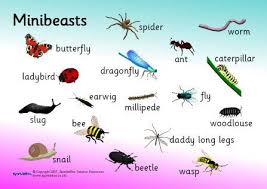 Hi everyone, here is your music lesson for today. Miss Wells
Year 2 Music Lesson 26.3.20
We have been thinking about pitch this term. Do you remember the pitch lines you drew for the crows this week?
Choose another animal – here are some ideas.
Elephant
Shark
Bumble bee
Worm
Can you draw a pitch line for that animal? Remember not to make it too complicated!
Would it be high or low pitched?
Can you sing the pitch line or play it on an instrument?
Perform it to someone at home – does your sound match the picture?
Hi Year 2, here is your french lesson from Madame Markham
Year 2 French for Thursday 26th March
We have been looking at French shops especially la boulangerie (bakery). We found out some of the items they sell including croissant, pain au chocolat, éclair, baguette etc. Maybe the children might like to try eating some of these (if you can find any in the shops!!!).
For your French lesson, I would like you to imagine you are visiting a French market and you need to go to the fruit (les fruits)and vegetable (Légumes) stall.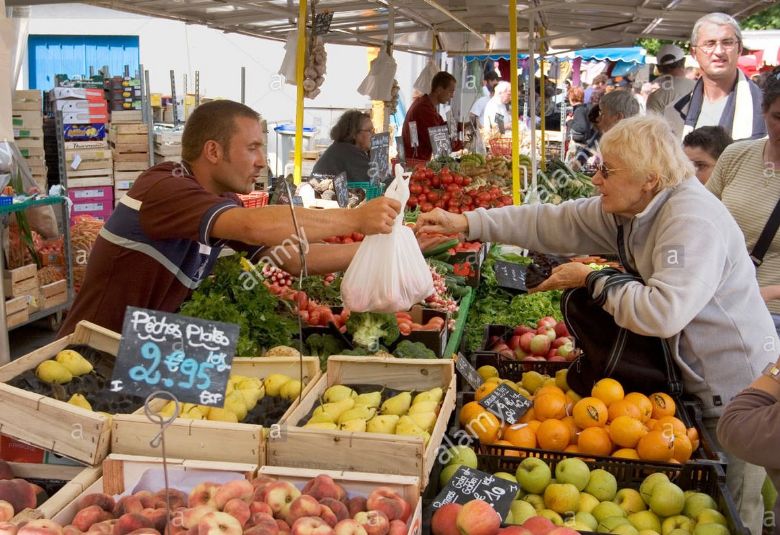 Draw the stall and find out what at least five fruits and vegetables are called. Label your picture. You could find words using the internet (Google translate) or a French dictionary or vocabulary book if you have one at home. If you are using a translation website, please type in the word 'a' before the word so that you can find out if it is un or une. E.g. a banana = une banana.
Bonne chance et merci beaucoup!
Madame Markham
Wow! That is a lot for one day! I forgot it was Thursday and that it was french and music day too. Please do not feel you have to do this all today- save some for a quiet time!
Will talk to you all again tomorrow.
Be good for your adults, stay safe.
Miss Reid and Miss Rodell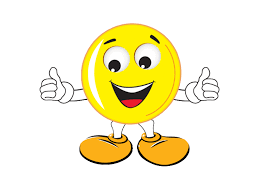 Wednesday 25th March
Morning Skylarks!! Here I am giving you all a wave! Am missing seeing you all.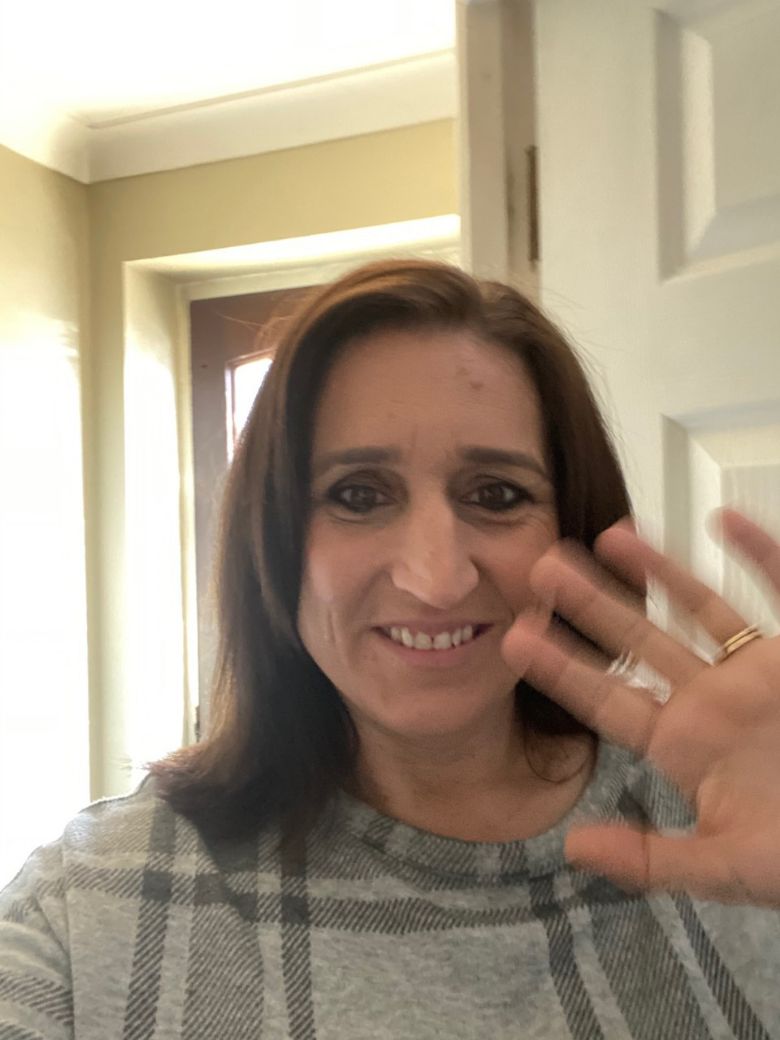 We hope you are all enjoying this beautiful sunshine and are doing your home learning. We are trying to keep it fun and will be building in some extra little challenges for you. These might not be sit down, pen and paper activities but ones that will get you talking, cooperating and enjoying your time in your house and garden as we all need to stay at home now. Please be good for your adults!
Keep up with your online learning too! Well done for everyone who was on Mathletics, spelling Frame and TT Rockstars yesterday - we are looking every day at who has been logging on.
English work today
Learning Objective : To describe a character
Success Criteria: To write in full sentences using noun phrases
(A noun phrase is using an adjective (describing word) to describe the noun (name of something)
To use inference.
(Inference is when you use clues such as expression, actions, body language and events in the story to make a judgement about something and where the text does not state it specifically)
Watch Bubbles again and focus on the girl.
https://www.literacyshed.com/bubbles.html
Can you describe the girl in full sentences? Are her feelings the same at the start of the film and at the end? Remember when you are describing a character you can talk about what they look like and how they are feeling. Build on the vocabulary you used yesterday and use adjectives to describe nouns you are talking about. Remember our key word 'because' to back up your ideas.
Extend your learning................... Using different coloured pencils, underline nouns, adjectives and verbs in your sentences.
The sad, little girl wandered slowly because she was all alone.
Can you see what adjectives, noun and verb I have used?
Reading
Little by Little is a story about a young otter called Scramble. This is an extract from the beginning of the book. Read it and answer the questions. Remember to back up your ideas with explanations.
Learning Objective: To make prediction based on what you already know.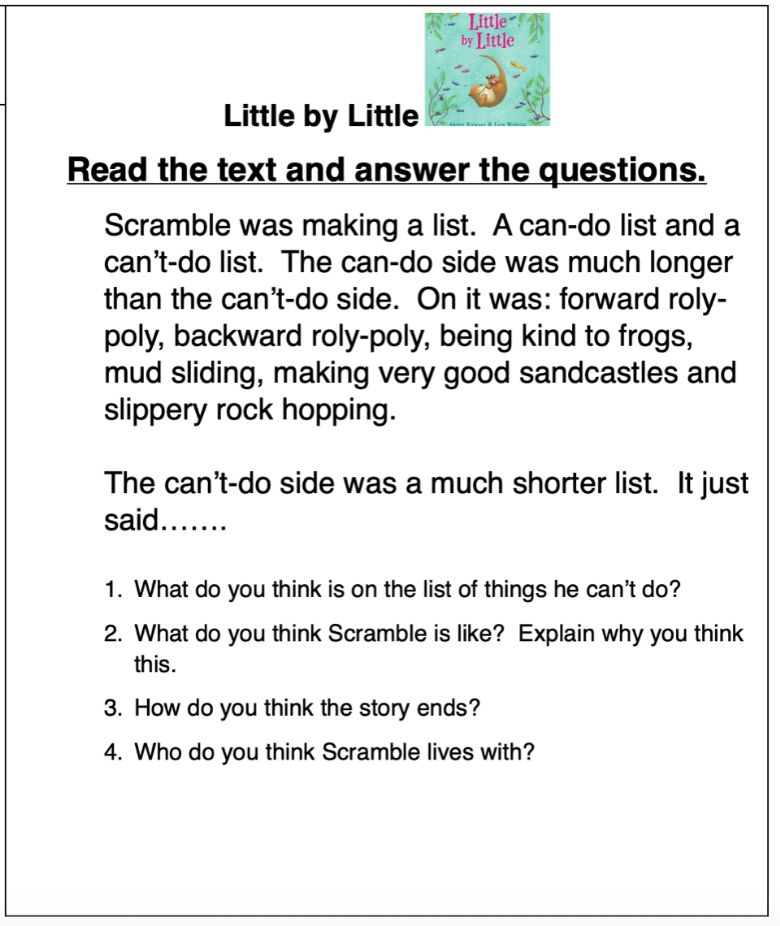 Remember when you are at home for a long time, it important to exercise too. Joe Wicks is doing a daily PE class for the children but get Mums and Dads joining in too! It's amazing what a bit of exercise does for your well being and mental health.
https://www.thebodycoach.com/blog/pe-with-joe-1254.html
TODAY'S FUN CHALLENGE!!
As the weather is so beautiful - get outside!! Build yourself a den that is big enough for 2 people to have lunch in! Use an old sheet over a table, or over the washing line! It doesn't have to be pretty - just fun! You can take your reading books in there and read to your teddy! Once it is built enjoy it and give your grown ups some well deserved peace!
Enjoy!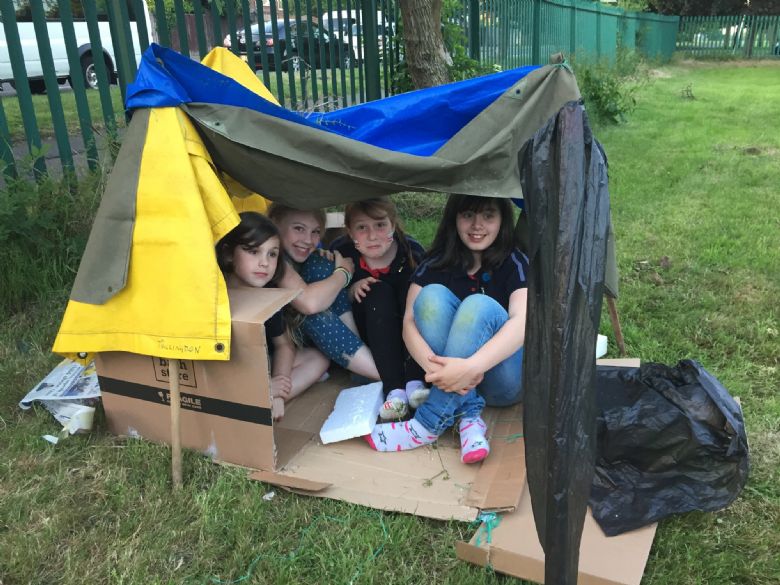 Have a good day!
Miss Reid and Miss Rodell
Tuesday 24th March 2020
Morning everyone! I hope you enjoyed starting your diary yesterday! Keep going! You don't have to write much and it doesn't have to be done every day.
Rainbows!
If you were at school on Friday, you coloured in a rainbow to put in your windows for people on the street to see. I know Neve has already been spotting them in the village. They are a sign to show others that you are thinking of them and they spread a little bit of happiness! You can also use them to give your walk a purpose - although please respect the social distancing advice if you are going outdoors.
Today we are starting with a quiz based on things we have learnt through our topics this year. If your adult doesn't know the correct answer, you have to prove you are correct by researching it and proving you are right! If you do not know an answer, look it up with your adult. Good Luck! There are some tricky bonus points to be had!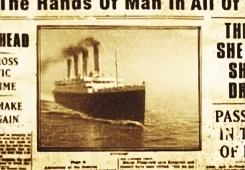 TOPIC QUIZ YEAR 2!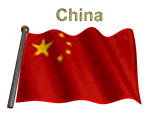 1.Which continent is China in?
2. Who else landed on the moon with Neil Armstrong?
3. What was the name of the captain of the Titanic?
4. Where was Titanic built?
5. How did they stop the fire spreading in 1666?
6. What Year did Titanic set off on it's maiden voyage from Southampton?
Bonus points for date and month!
7. What year did the Great Fire of London start?
Bonus points for date and month!
8. What did Samuel Pepys bury in his garden?
Can you remember everything?
9. What did Lowry paint?
Bonus point for the name of the one you tried to copy!
10. We celebrated Chinese New Year! What is the animal for 2020?
Bonus question!
11. What was the name of the Baker on Pudding Lane where the fire started?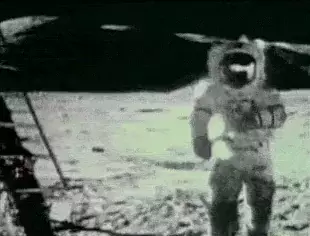 English work today
Learning Objective : To describe a story setting.
Success Criteria: To write in full sentences using noun phrases.
(A noun phrase is using an adjective (describing word) to describe the noun (name of something)
Eg, The sad girl walked along the golden sand
Watch this video.
https://www.literacyshed.com/bubbles.html
Today I would like you to watch this video all the way through and then watch it again. Which setting do you like the best? The beach? In the air? Underwater?
Pause the video at your favourite setting. Think about how we described the setting in Tadpole's promise. What adjectives can you use in your sentences? Be creative- boring adjectives such as 'nice', 'big' etc are not allowed!
Think pink pen! Capital letters, full stops, handwriting, spellings!
Reading
Read a story today to, or with your adult. Can you talk to your adult about the setting of the story. What words has the author used to describe the setting? Were your descriptions better? Why? Talk about it!
As the weather is so beautiful make the most of it and now get outside! Fresh air and exercise is good for you! Maybe you could help with some jobs in the garden!
Remember Mathletics, TT Rockstars and Spelling frame too!
Have a great day everyone.
Miss Reid and Miss Rodell
Every day, we will be updating this page with activities and challenges for the children to complete. Whilst home learning will be different to learning at school we hope we will provide you with work that is easy to follow and will not cause battles at home. Setting a routine every day will help so your child knows what is expected. We will try to make it as fun as possible to avoid any unwanted battles! We will add links to learning platforms as we go......we could add loads now but we really don't want to overload you all in one go. English tasks will have a learning objective so you know what is the learning intention behind that activity. Please also continue with mathletics, spelling frame and TT Rockstars.
Are you missing usernames and passwords?
Usernames and password reminders were sent home in the home learning packs. However, If you are missing passwords for Mathletics, Spellingframe or TT Rockstars please email resetpass@lmpsdorset.co.uk and we will send you usernames and passwords as soon as possible.
So Mums and Dads and carers, its over to you........ set boundaries and expectations and stick to them, praise your child - words mean far more than you think. These are unprecedented times and whilst it can feel very uncertain and strange, try to enjoy this quality time with your child.
With Very warmest wishes,
Jacqui Reid and Hannah Rodell
TOP TIPS WORKING FROM HOME WITH YOUR CHILD FROM THE YEAR 2 TEAM!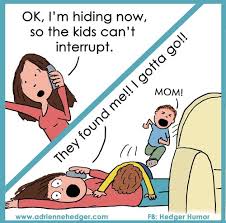 * Routine
It's not the summer holidays. Keep bedtimes and mornings the same.
*Get prepared........the more you prepare, the less they'll pester!
Investing time in getting prepared will hopefully allow you some work time.
Have a jug with water in and plastic cups and healthy snacks they can help themselves to.
Set up 'work' stations for the children, books, colouring, drawing, lego, or things you know your child loves and will engage in. If possible have 1 for each child to avoid squabbles. (not always easy I know!)
* Sit down with the children and set out ground rules and expectations. Stick to them! You may battle for a couple of days but will be worth it in the long run when they know you mean it.
Set a timer where the children know you are not to be disturbed. Unfortunately 4 hours will not work! Break it into small chunks.
Reward positive behaviour regularly - not with sweets, but 5 minutes of your time, a cuddle or a positive word.
*IT IS OK TO PUT THE TV ON!!!
Ok, so not all day but you don't need to add guilt to the stress of working from home. The BBC have talked about putting on some educational programmes.
* Burn off excess energy
As long as we are allowed outside, go to the park for half an hour.
Let the children play in the garden if it is a safe environment for them to be in alone. (watch ponds) Set little challenges that will give you peace. How many snails can you find, find 10 things that begin with 'd' etc......
These are just some ideas we thought might give you some peace! It's a big adjustment for all of us! Good luck!
Well here we go........
Monday 23rd March 2020
It is surreal that I'm writing this! Morning everyone! We are missing you all already!
So today, we are keeping it simple! Like we said in our home learning packs, these are interesting times! So today you need to write day 1 of your diary. Your learning objective is: to explain how you are feeling! Are you feeling strange that we are telling you what to do from home? Are you really excited that there is no school? Are you feeling a little strange that we aren't in school? Are you missing seeing your friends? Are you missing Miss Reid not being able to work our new TV? When you are writing, imagine our pink pen is lurking! Have you started your sentences with a capital letter, are you using your Year 1 and 2 spelling words? (the list is in your learning packs) Have you used adjectives to describe how you are feeling? Have you used verbs to tell us what you are doing? Remember your handwriting too! Tall letters tall and long letters long! See, even from home we expect lots! :-)
Please log on to Mathletics. Miss Rodell has set you some tasks to complete today. Also log on to TT Rockstars and practise your times tables. If you are taking the TT Rocktars challenge KEEP GOING!! We are doing so well and we were top of the table!
Have a lovely day everyone. Although we now have no SATs to do, completing the practise papers we gave you in the packs will help you with your learning. PLEASE be good for your mums and dads and do your work well.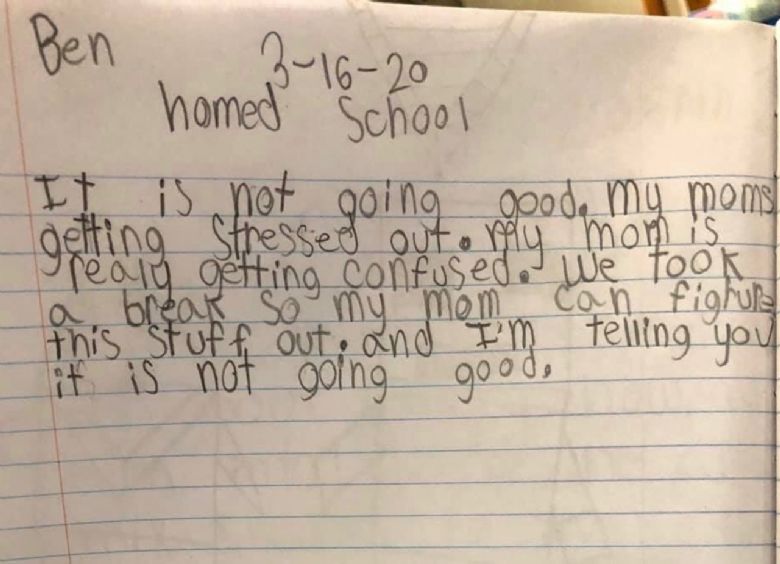 Mums and dads.........this was written by a child in America! Please don't stress, we know this is different to anything we have done before.......Keep your sense of humour.
Very best wishes,
Miss Reid and Miss Rodell
Have a lovely day............Now it is time to get Matty and Harry working!!
The Clock Tower 07.10.19
Over the past week we have enjoyed watching the short film The Clock tower as a part of our English lessons. The story follows a little girl who controls The Clock tower with a dress made from the clocks cogs but when she goes outside time stops! On Monday we wrote messages to the girl in the tower to cheer her up and sent them to her on balloons. Follow the link below to watch The Clock tower, your children will be able to tell you more about the story and what we have been learning in English.
https://www.youtube.com/watch?v=dHNKZ0qGXM0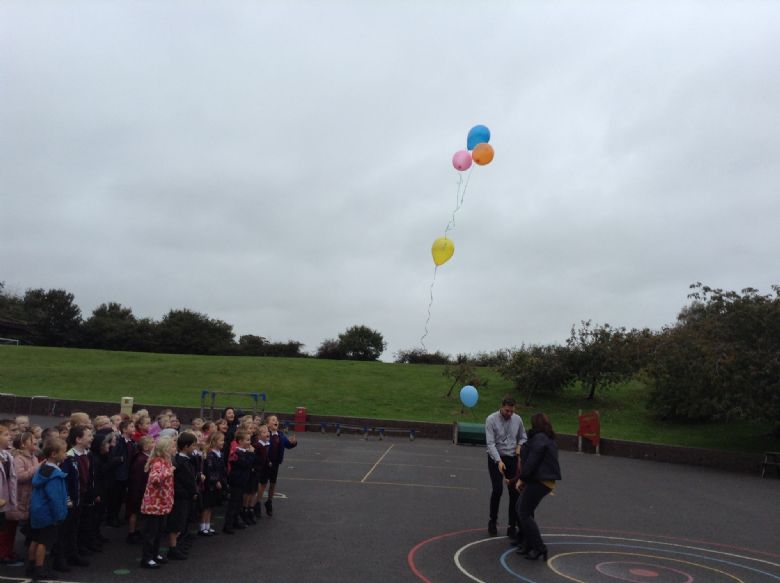 Welcome to the new Autumn term!
The children have been back for a week and have settled brilliantly into Year 2!
Autumn Term 2019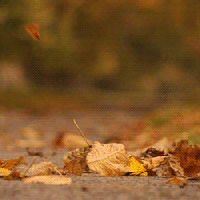 This half term, our topic is FIRE FIRE! The children will be learning all about the Great Fire of London. They have already met Samuel Pepys and have written him a letter and sent it via our time machine. We are hoping it still works and that we get a reply on Monday!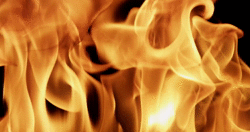 FIRE FIRE!
London's burning, London's burning,
Fetch the engines, fetch the engines,
FIRE, FIRE
FIRE, FIRE
Pour on water, pour on water.
What is factually wrong with this song?
PE - Wednesday and Friday but please ensure your child's PE kit is in school every day.
Thank you to all of the parents that came to our meet the teacher meeting on Monday. As requested, the powerpoint from the meeting and the VIPER style reading questions we spoke about are at the bottom of this page.
Any questions, please do not hesitate in contacting a member of the Year 2 team.
Happy Reading!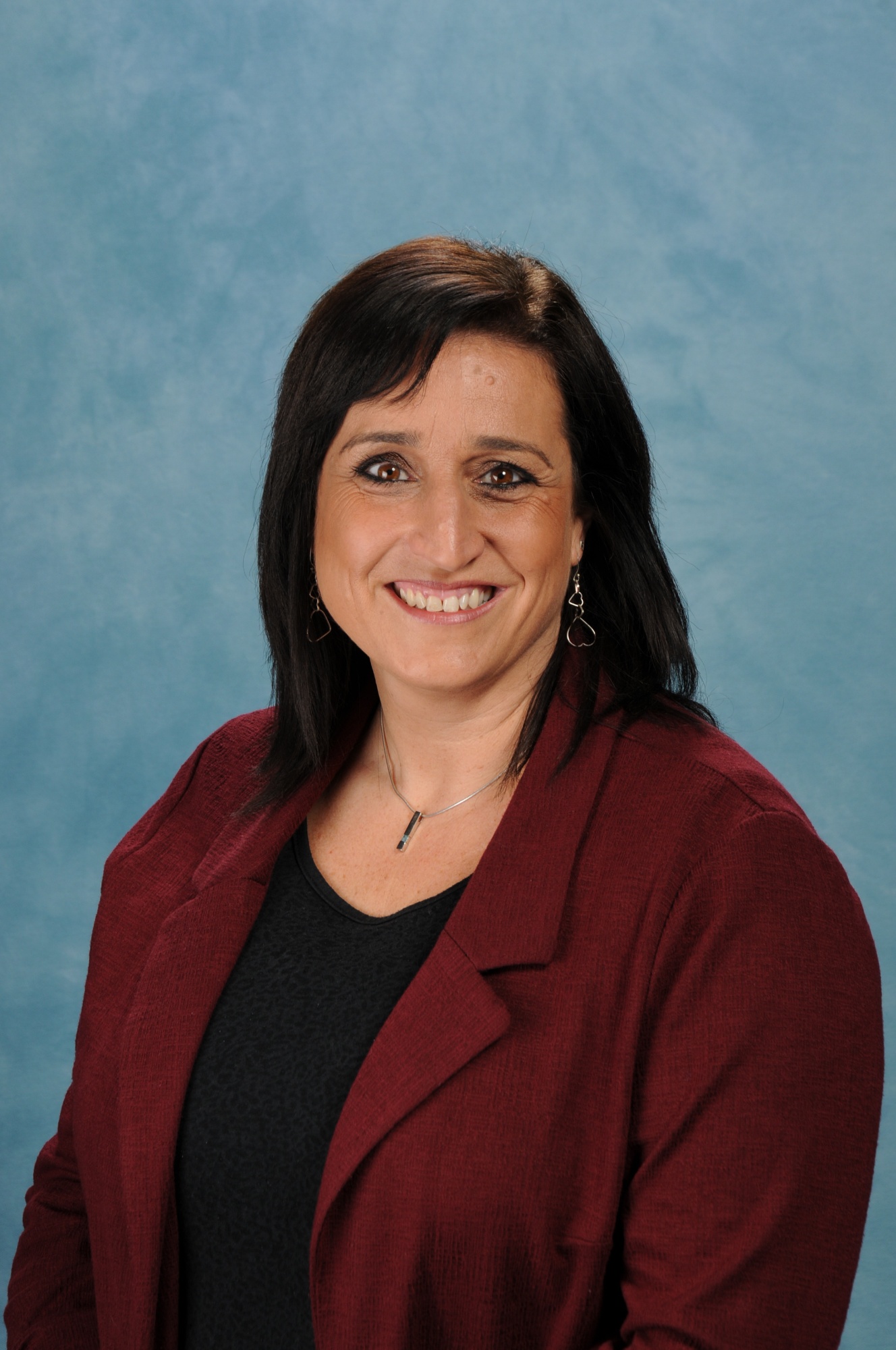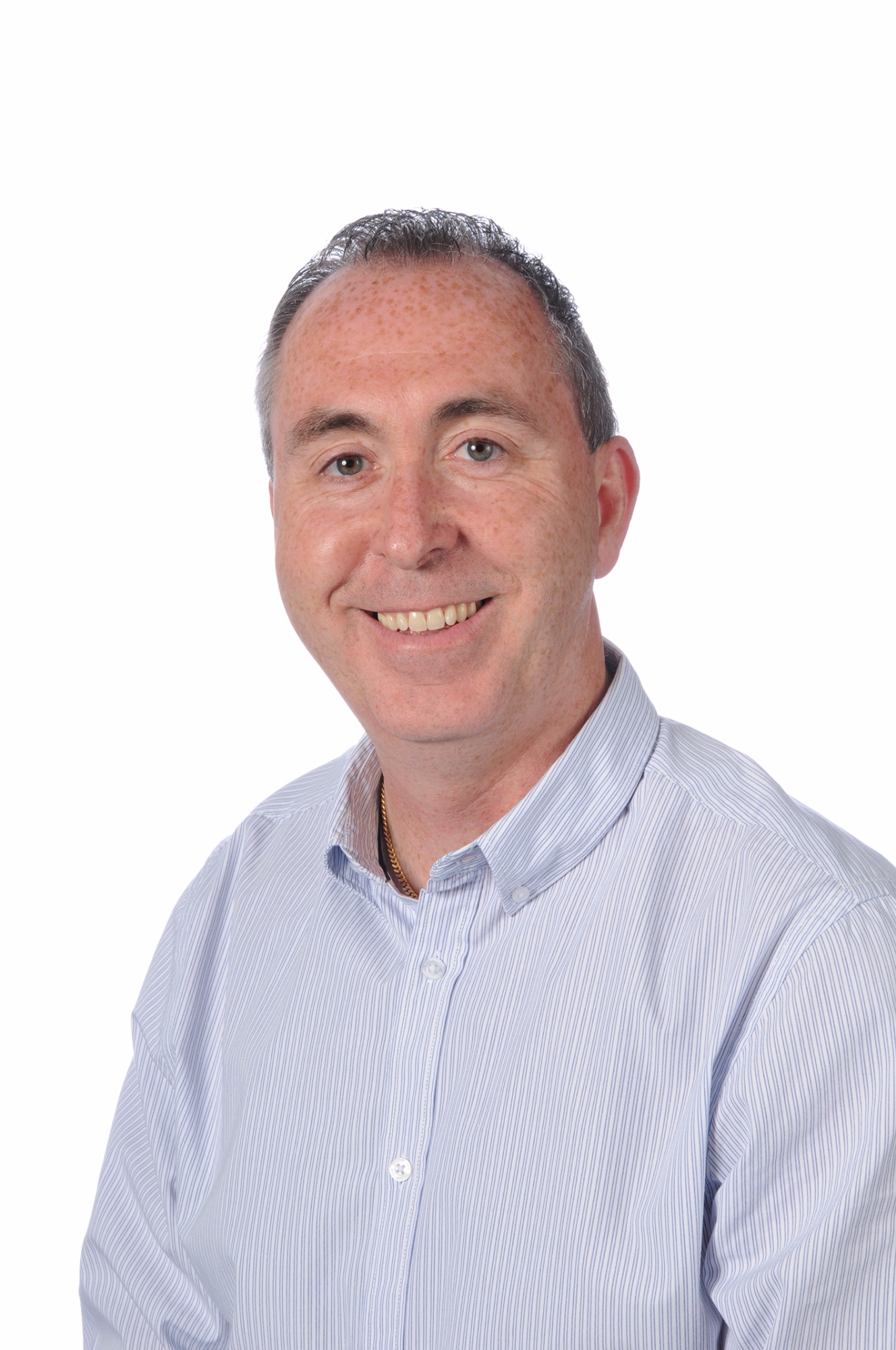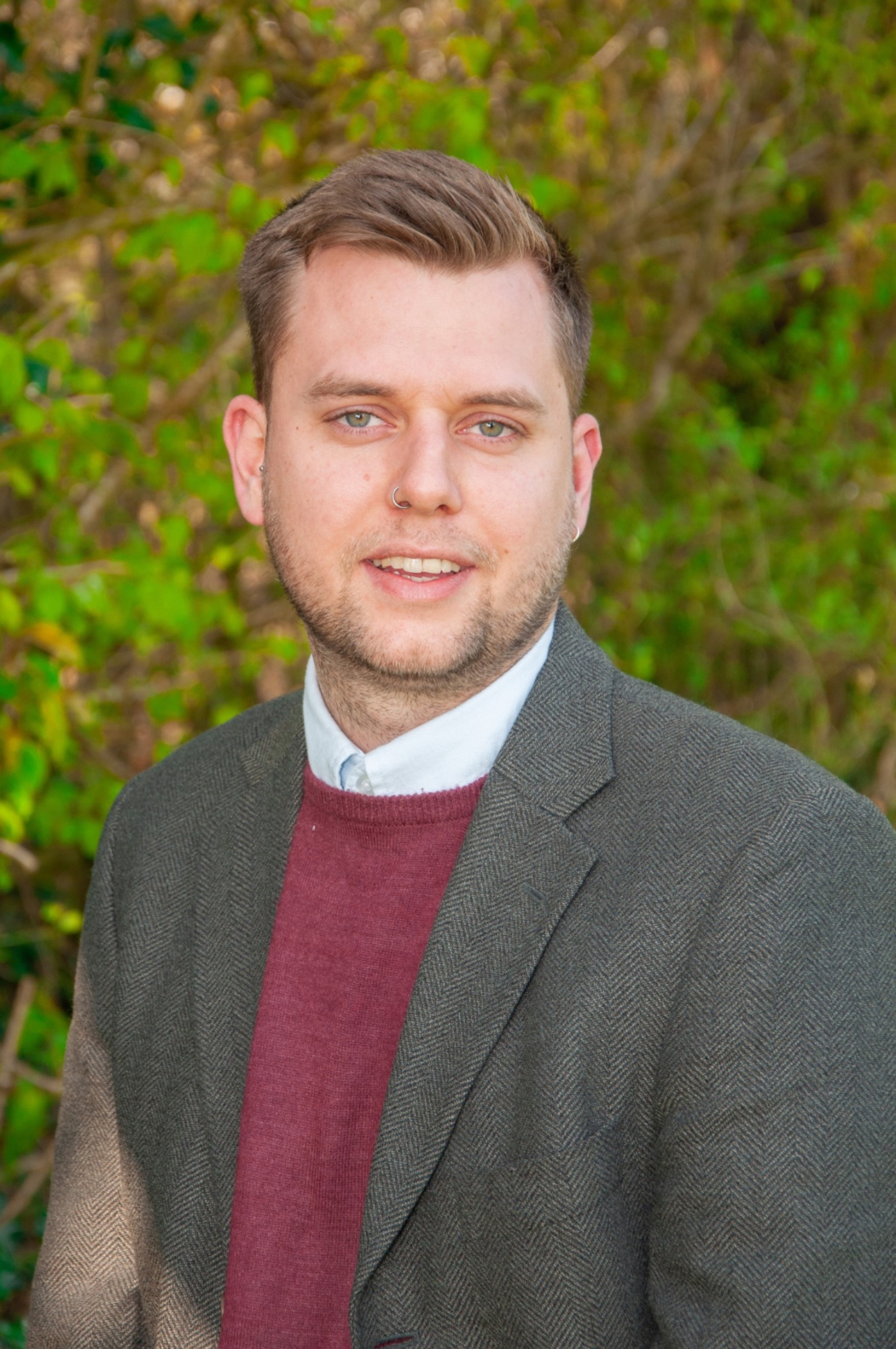 You can access our Year 2 Curriculum Map by clicking on the document at the bottom of this page.