Student Voice
As a Rights Respecting School, it is really important to us that the children in our school have a chance to be heard and listened to.
Article 12 of the CRC: "We have the right to have a say in all matters affecting us, and to have our views taken seriously."
Child of Hope Assembly
Today we were lucky enough to have a visit from Bex and Moses from our chosen charity 'Child of Hope'. We were able to present them with the cheque of money that we raised as a school from our Spelling Bee and our recent non-school uniform day.
We are pleased to announce we raised a fantastic £758.56! Well done to everybody for raising this incredible amount of money for a wonderful cause - you are helping to make a difference in other people's lives. As a Right's Respecting School we recognise how important it is to help others less fortunate that than us and this is something close to our hearts.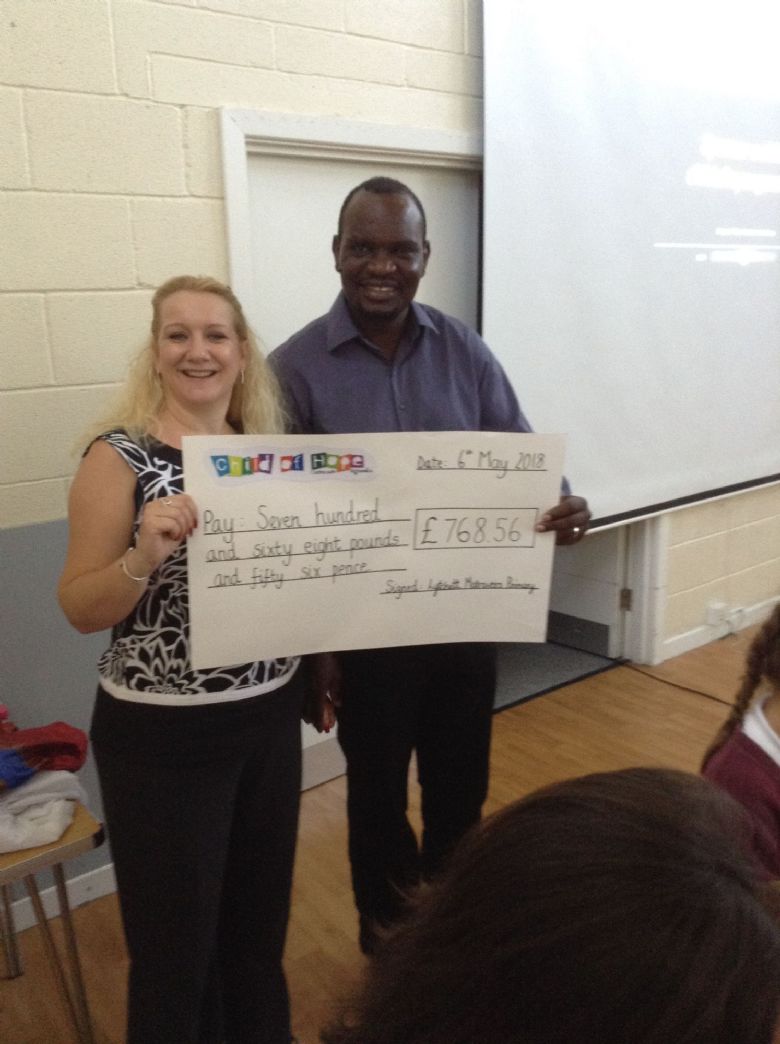 Meet Our Student Voice for 2017 - 2018...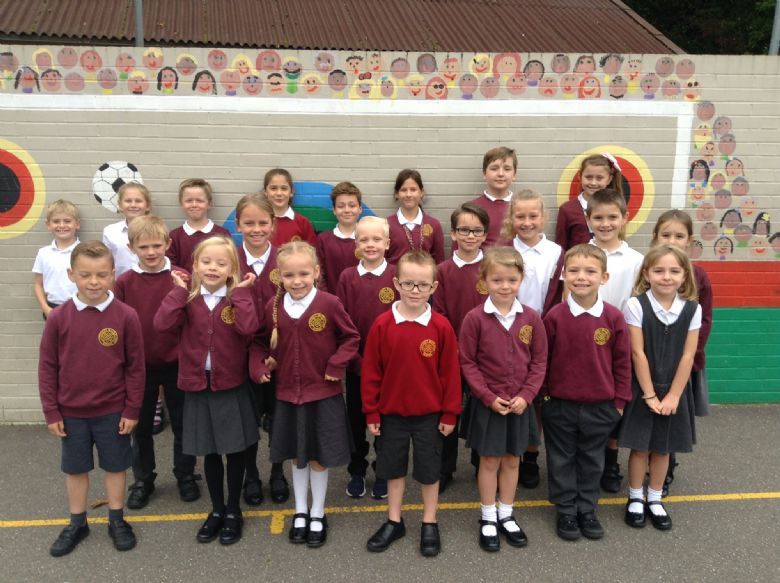 Two children have been voted from each class in Years 1-6 to make up our Student Voice. It is a really important job in our school. We meet regularly as a group, to discuss the views of the children, and after each meeting the class representatives report back to their classes to discuss any issues raised.
This means every child in our school has the opportunity to have their say and to be heard through the Student Voice. Our Student Voice also lead the Rights Respecting group in our school to make sure that all of our children know their rights and can enjoy them in our fantastic school!
To find out what we have been discussing please read our minutes by clicking on the documents at the bottom of this page.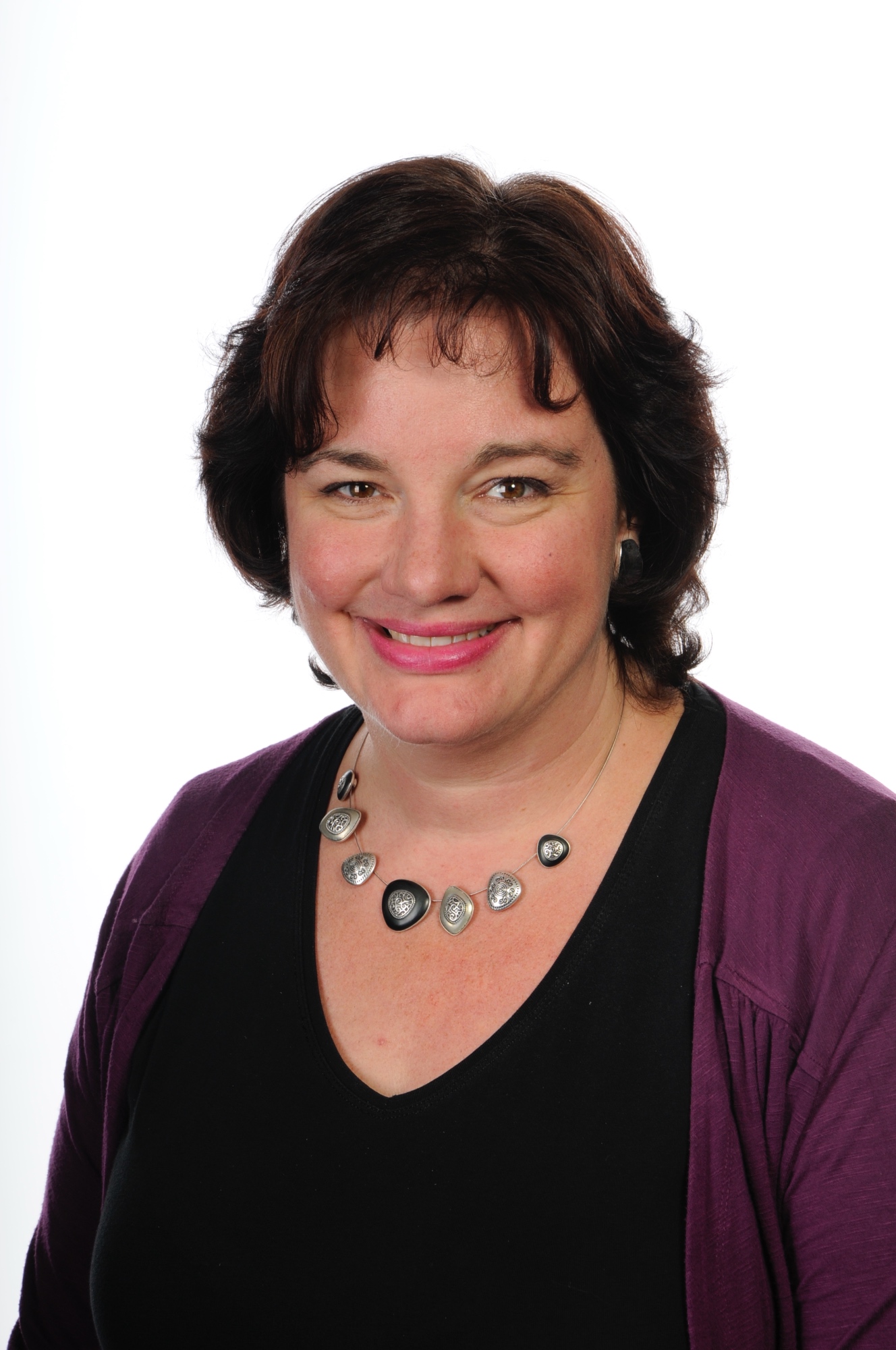 Dress as a Celebrity Day
Friday 7th April
Wow what a fantastic day we had seeing everybody dressed up as different celebrities. Thank you to everybody for making such a wonderful effort and for donating money to our charities as chosen by our Student Voice - Marie Curie and Cystic Fibrosis Trust.
Each class teacher had a tough decision to make in choosing a winner for best costume. Here are some of the winners below;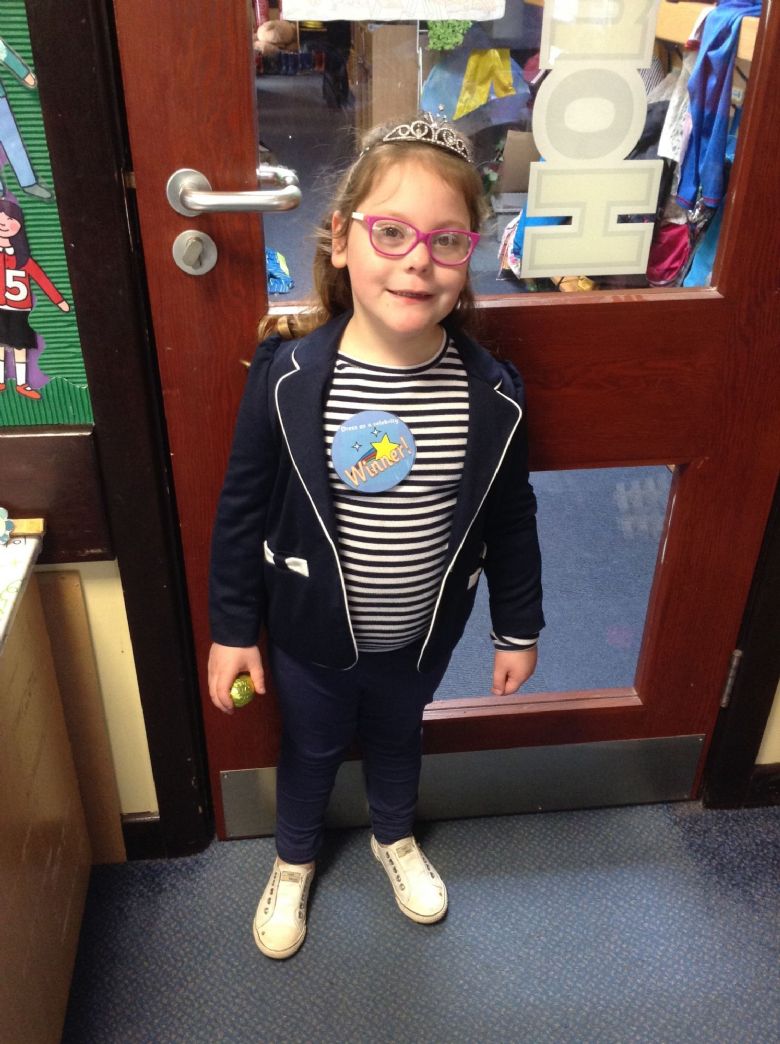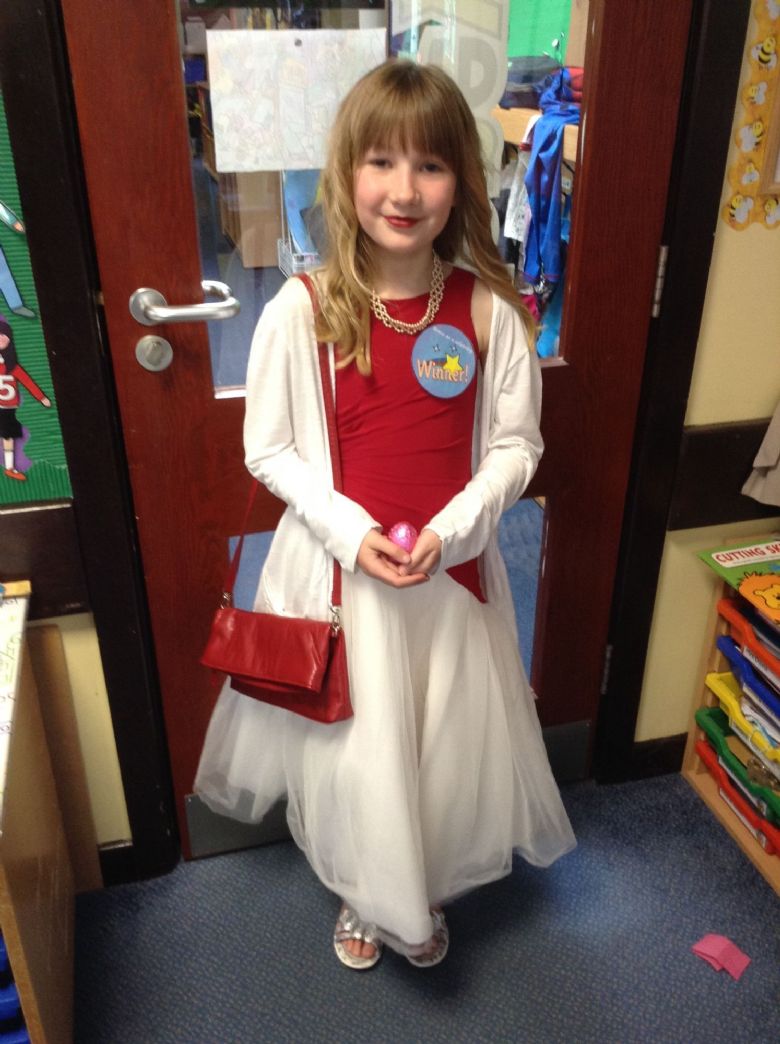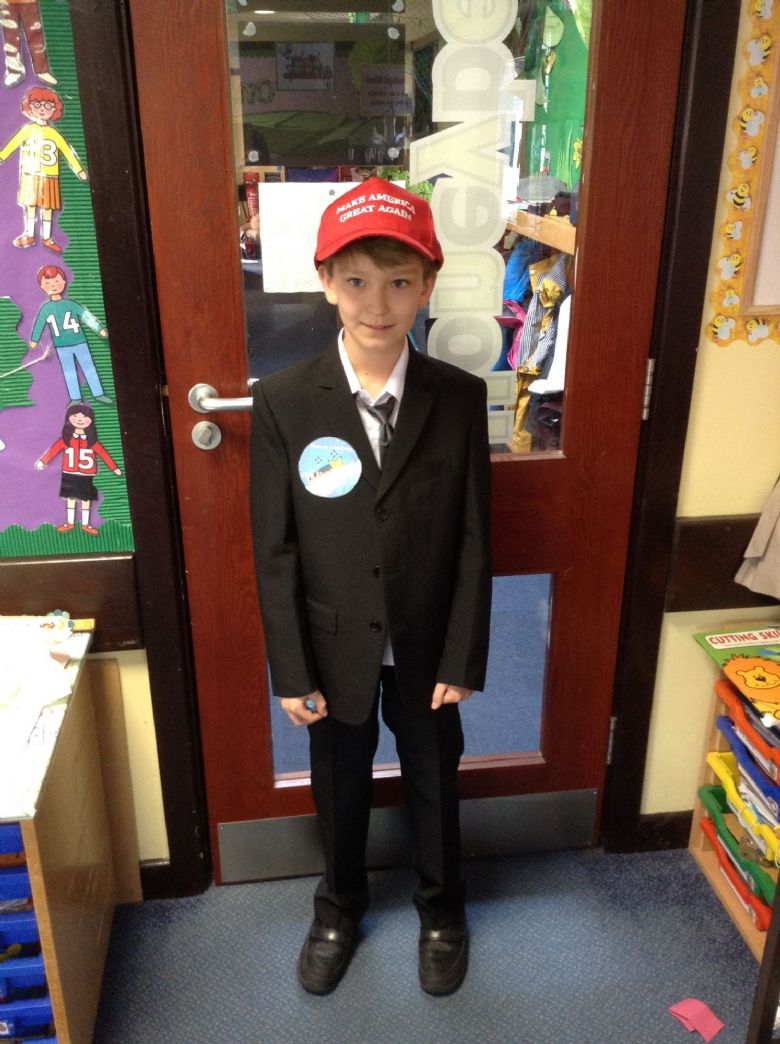 'Kate Middleton' 'Taylor Swift' 'Donald Trump'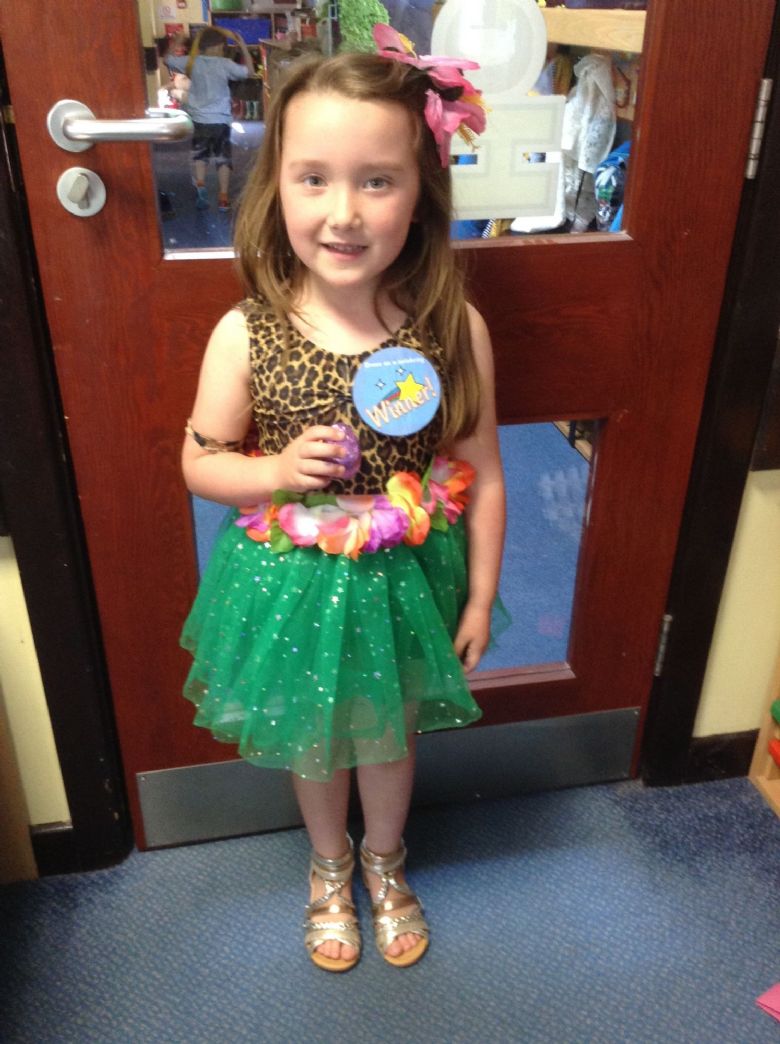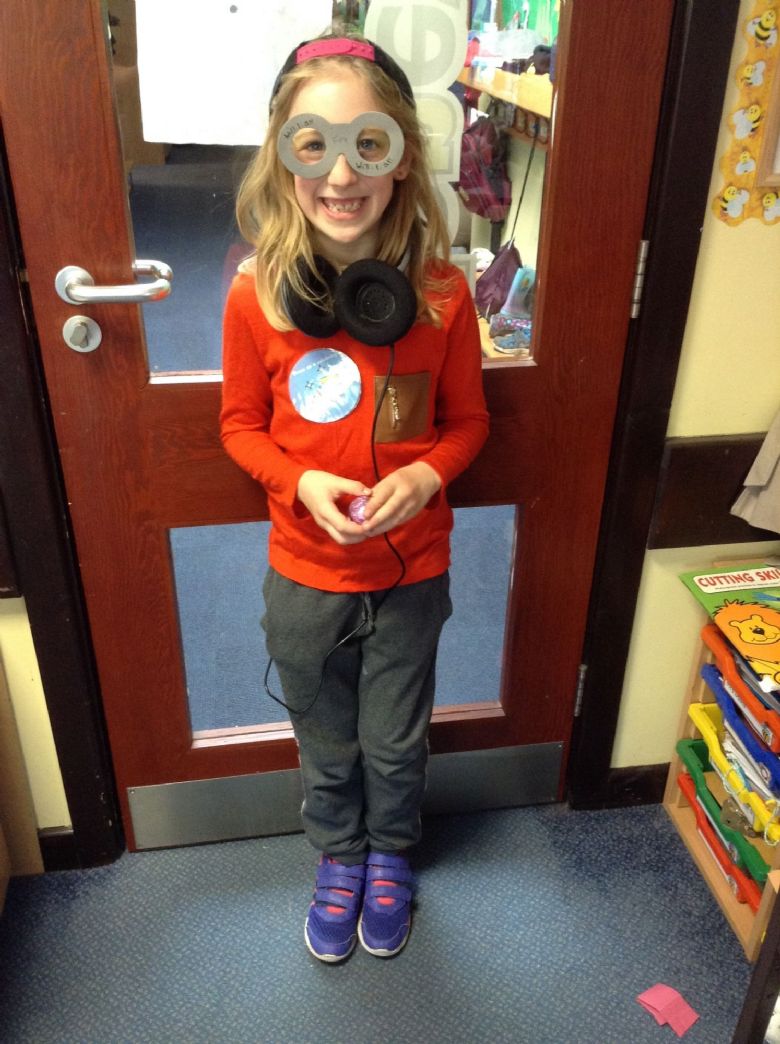 'Katy Perry' 'Will.i.am'
Red Nose Day 2017
Thank you to everybody who came along and bought a 'Red Nose' from school and helped raise money for Comic Relief. We had a special Comic Relief assembly on Friday 24th March in which we all put on our noses and posed for a whole school photo!!
We raised a fantastic £225 so thank you!!
Student Voice: 2016/17
The pupils have spoken and the Student Voice has voted; we will be suporting four more charities this year: Julia's House, Cancer Research UK, Cystic Fibrosis Trust and Marie Curie. We have now asked our classes to come up with some unique and fun fund-raising ideas, so watch this space!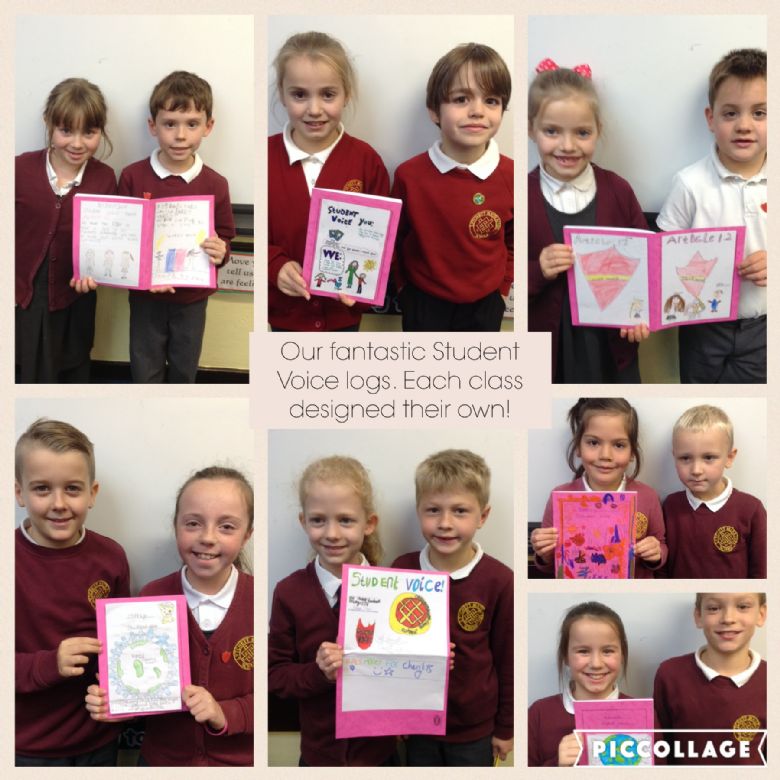 CHILDREN IN NEED: Friday 18th November 2016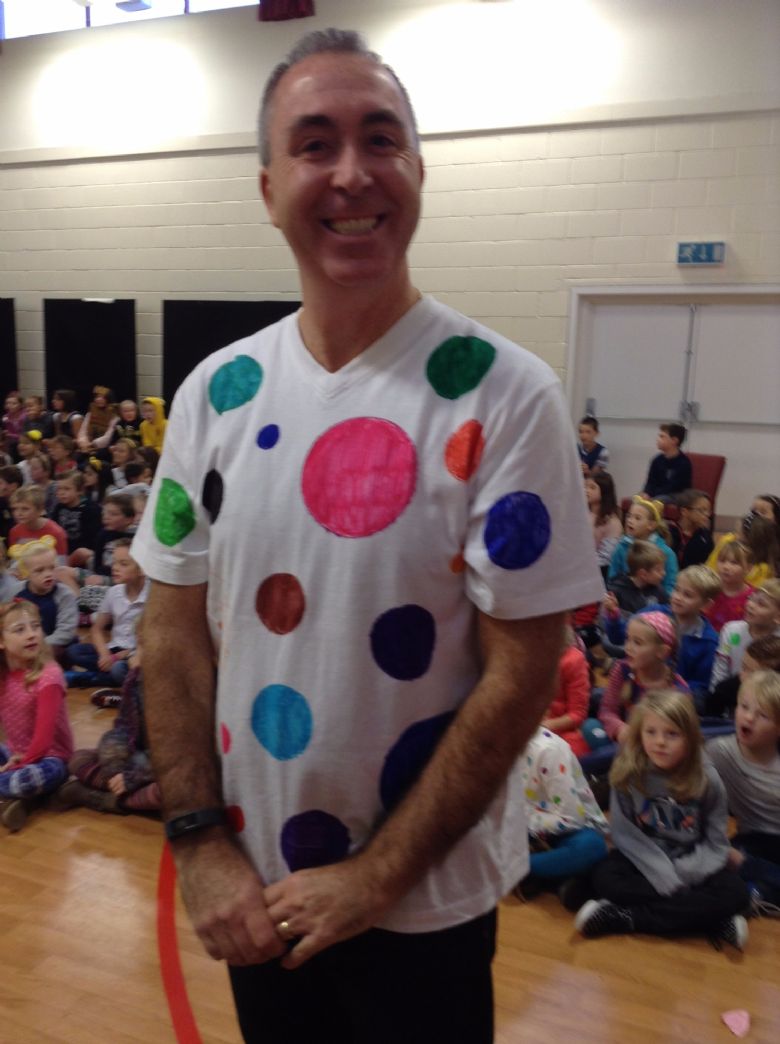 Thank you so much for all the donations towards Children in Need this year.
We raised a fantastic £436.42.
We absolutely loved seeing the efforts you went to with your 'spotacular' creations. Here are the fancy dress winners (and Mr Spence!)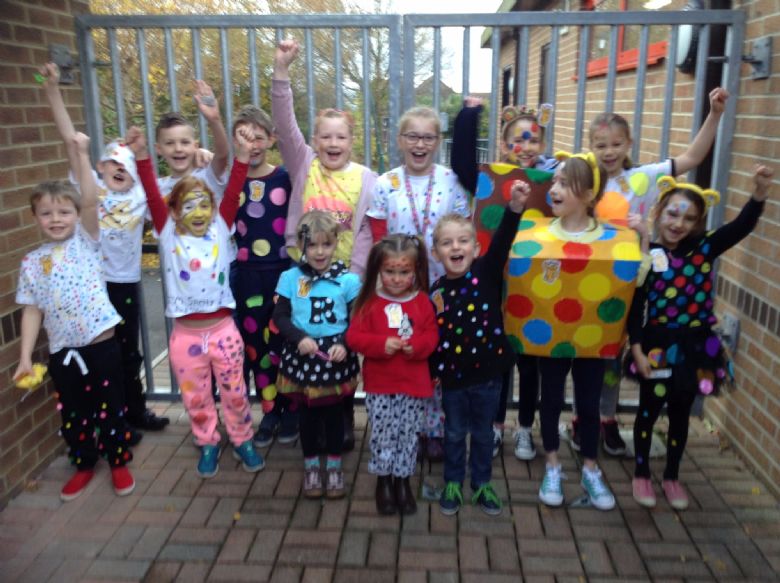 MacMillan Cake Sale 2016
The members of the Student Voice voted to support MacMillan with a cake sale in school on Friday 30th September. We cannot thank you enough for the wonderful display of cakes and donations, which helped us to raise £247!
Well done to the Student Voice for all their help on the day!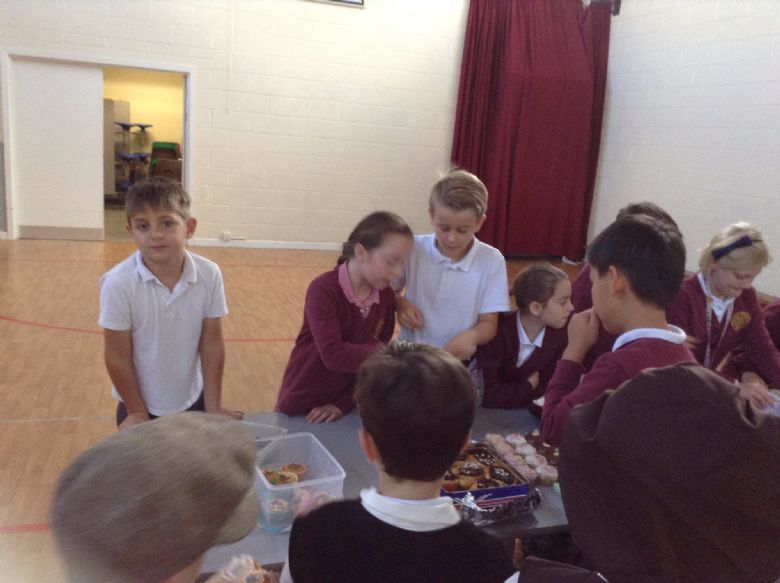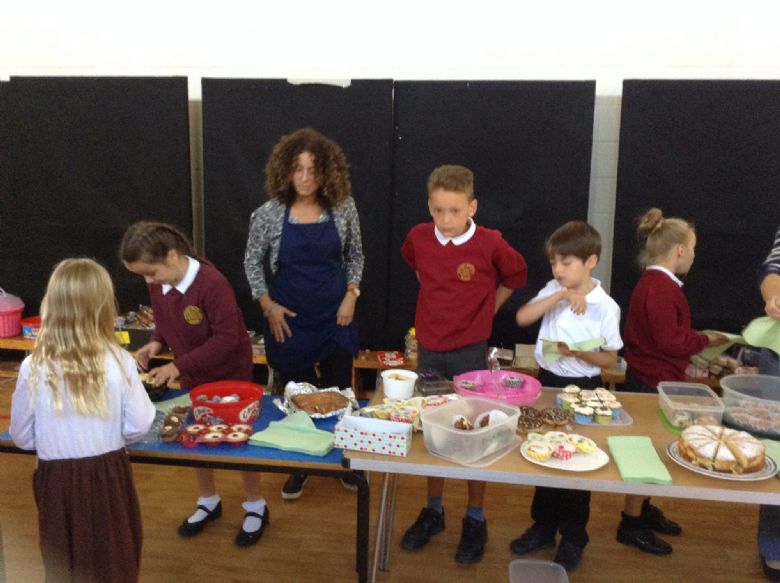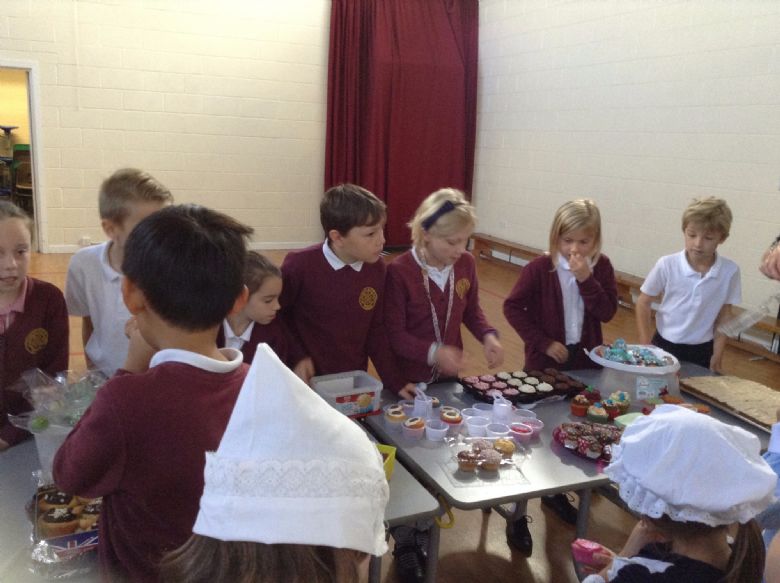 Student Voice: 2015-16
The children of the school shared the charities that they would like to support with the Student Voice and the charities we have chosen to support this term are: Cancer Research UK and Julia's House. Thank you to Harriet and Joe, who have explained why these charities do such a great job.
Julia's House:
Julia's House is the only children's hospice charity in Dorset. It helps children with life-limiting illnesses from newborn to the age of 18. Julia's House was opened in March 2006 and has grown to have 70 nurses and carers. Julia's House is caring for around 100 children. They rely on public funding and fund-raising for over 95% of the money it needs to run the service. (By Harriet T-M)
Cancer Research:
Cancer Research UK is a cancer research charity whose aim is to reduce the number of deaths from cancer. It tries to find more information about prevention, diagnosis and treatment of cancer. They fund scientists, doctors and nurses in part of their effort to beat cancer sooner.
Cancer Research UK's work is almost completely funded by the public, whether it's events or community fund-raising. Over 40, 000 people have become volunteers! (By Joe)
**Thank you so much**

The Student Voice have voted to support Children in Need, this Friday - Please read the Parentmail letter from Harry for details... We raised an incredible £469.29 to give to Children in Need. The children all looked fantastic dressed as super heroes!
A PRODUCTIVE START!
At our first meeting the Student Voice decided that as a Rights Respecting School, we could not ignore the crisis in Syria and that we wanted to help. Therefore, we have voted for our Autumn term fundraising proceeds to go to UNICEF to support their work in the Syrian crisis. The Student Voice also really wanted to support Mrs Bellows, who is running the Bournemouth marathon on behalf of the children's ward at Poole Hospital.
Thank you so much to all the parents and carers who made a contribution towards our nominated charities, by supporting our non-uniform day last Friday... we will publish the total amount raised once the pennies have been counted!
We raised an incredible £408.15! Thank you so much for all the generous contributions. The money has been split and the cheques sent off to both charities: The children's ward at Poole Hospital and UNICEF to support the crisis in Syria.