Woodpecker - YEAR 3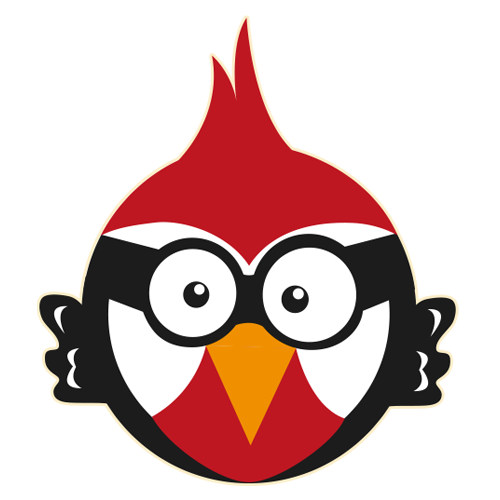 Fun at the Fair!
Summer term is here and Woodpecker class are excited to be learning about our new Fun at the Fair topic. We will be learning about the history of fairs and theme parks, fairs and theme parks around the world and how modern fairground rides work. As part of our topic, we hope to visit Paulton's Park later in the term to learn about their rides and try them out for ourselves. Stayed tuned for more information soon!
Marvellous Maths!
Woodpecker class were very excited for World Maths Day this Friday. We started the day with a Quidditch Quiz that saw both Year 3 classes frantically calculating on their whiteboards before racing across the hall with wizard hats and 'broomsticks' to win Quidditch balls for their teams!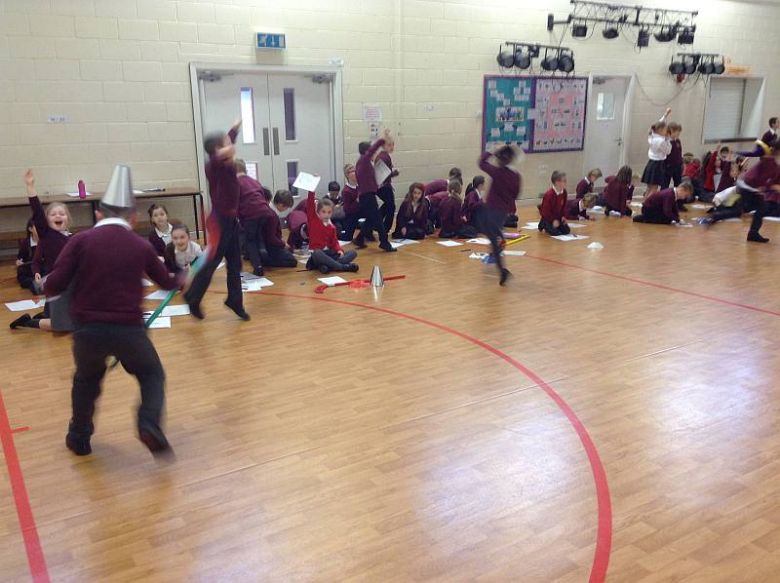 After break we had some fun with maths using board games, ICT games and a tricky maths crossword for those who really wanted a challenge. In the afternoon, both Year 3 and Year 4 had a go at designing and making their own maths board games and we teamed up at the end of the day to have a great time playing them together.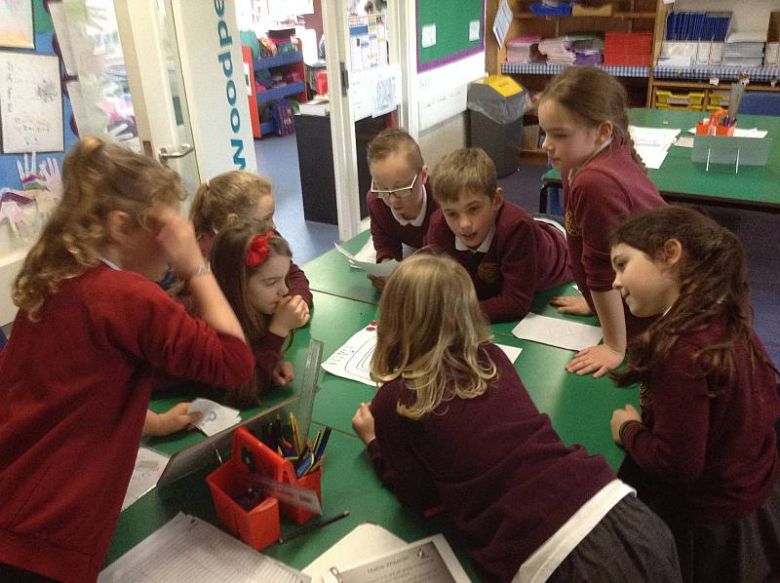 Quote of the day from Thomas: "This is my favourite day of the year apart from Christmas and my birthday!"
Was the Stone Age Better Than Now?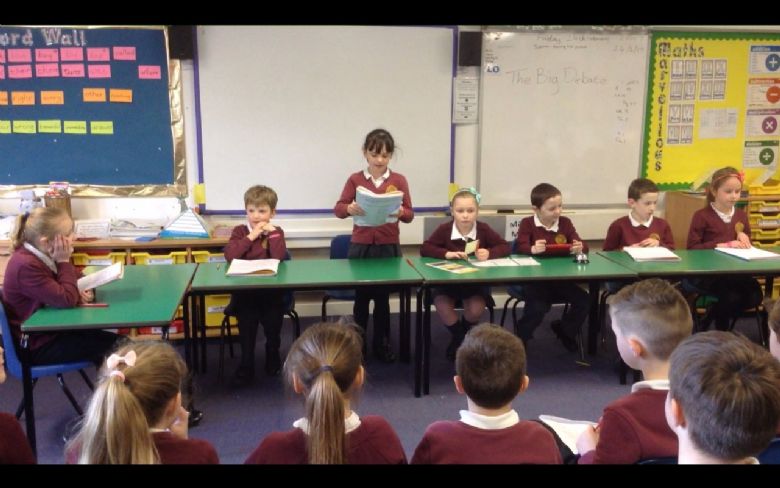 Last week in Woodpecker class we replaced our usual Big Write with a Big Debate. We started by learning how a debate works with the help of some Lego figures and watching selected highlights of a debate about whether books or computers are better. Armed with this knowledge, we wrote and practised our arguments for and against the motion "This class believes it was better to live in the Stone Age than to live now."
The Big Debate on Friday was skillfully chaired, with both the proposition and opposition teams giving some convincing justifications for their arguments. After some very thoughful and probing questions from the audience, the final vote was held and the motion was defeated by a significant majority. We can safely say that this class would much rather live now than in the Stone Age!
Woodpeckers go Mesolithic!
We have been learning about the Mesolithic period this week in Woodpecker Class. After learning how Mesolithic people in Britain lived, we imagined a day in a Mesolithic life. Then we went Mesolithic ourselves by putting on the Star Carr headdresses we made and imagining what they might have been used for.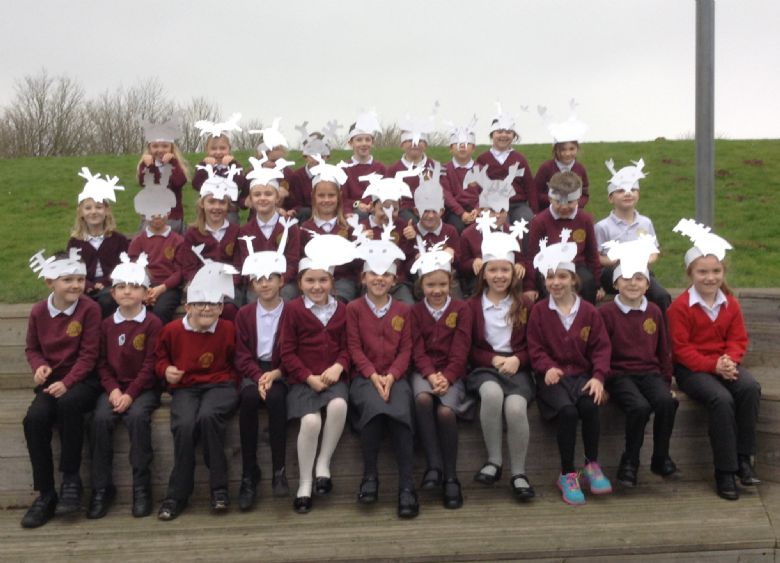 Where did we come from?
Our topic in Year 3 this term is Time Team. We are studying Prehistory in Britain from hundreds of thousands of years ago in the Stone Age right up until the end of the Iron Age, when the Romans invaded Britain.
We have already made a human timeline of prehistory in the playground and learned how Stone Age people made tools from flints and other stones. The children wanted to know where Stone Age people had come from, so we looked at the human family tree beginning with Australopithecus (which they were determined to be able to pronounce!) and ending with Neanderthals and modern humans. Here are some of the sketches we did of our early human ancestors.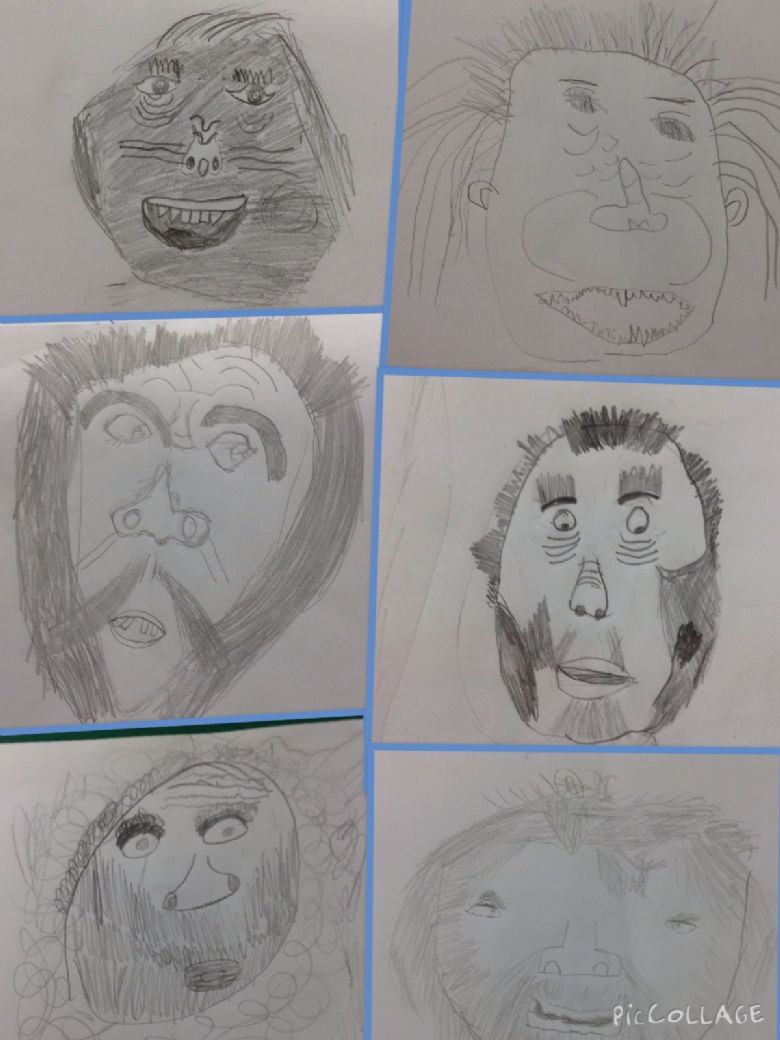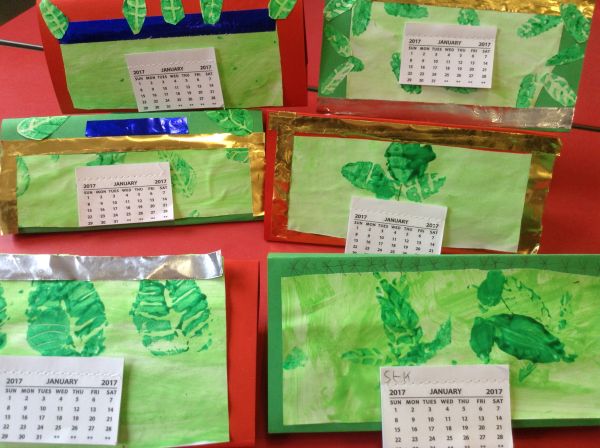 A Merry Christmas and a Happy New Year to all from Woodpecker class!
A Taste of Sri Lanka
Thank you so much to everyone who was able to come to our Sri Lanka Travel Fair today. The children were thrilled to see so many people there and to share their amazing home learning projects with you as well as everything they had learned about Sri Lanka at school.
Quite a few of them went home with a new appreciation for tea and curry too!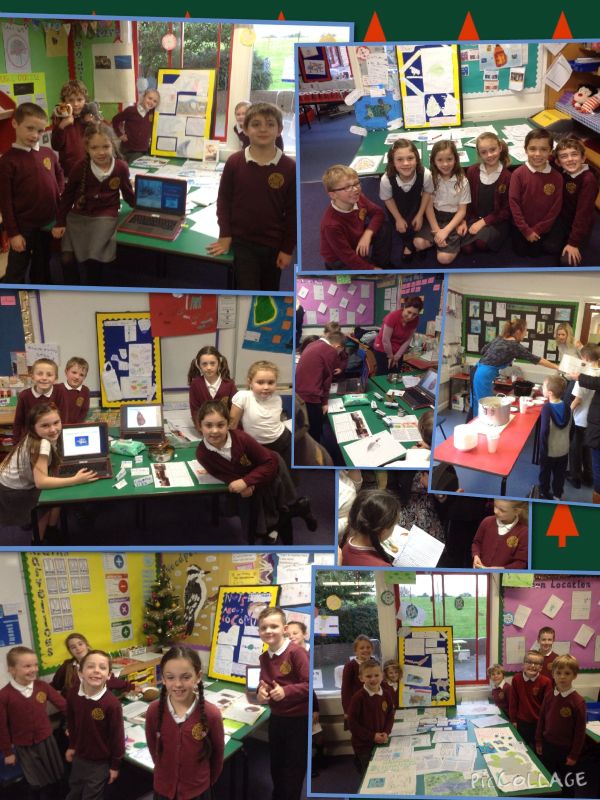 Vive la France!
To celebrate a term of fantastic French learning with Madame Markham, Buzzards and Woodpeckers got together one afternoon to share their new French vocabulary. Children in Woodpecker were excited to see their friends from Year 5 and a great time was had by all!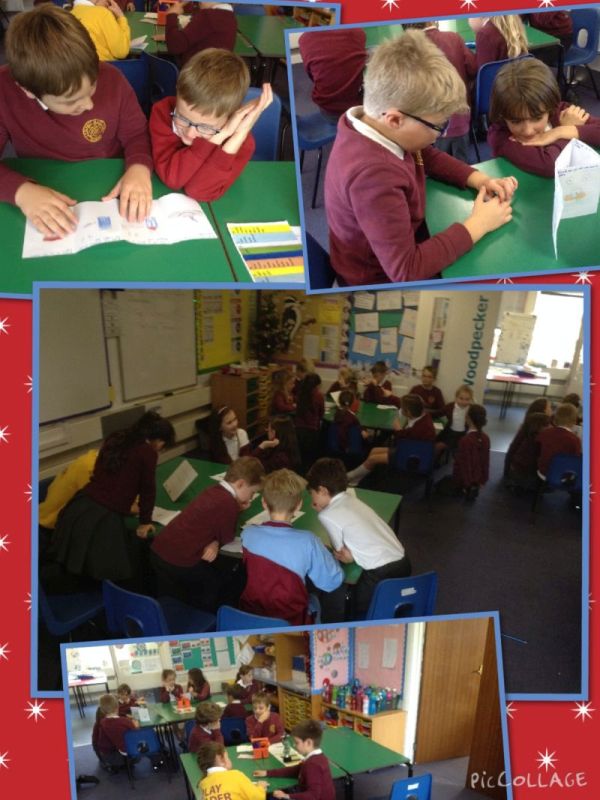 Location, Location!
Today Kingfishers and Woodpeckers had a 'grand exhibition' and shared their amazing project work with each other. Children were allowed to visit both classrooms and talk to each other about their projects. Everyone had the chance to present their own work. We think you'll agree they all look fantastic!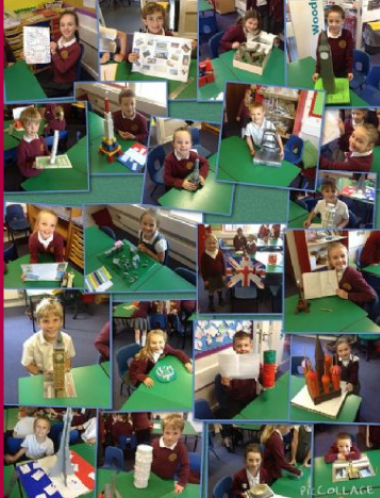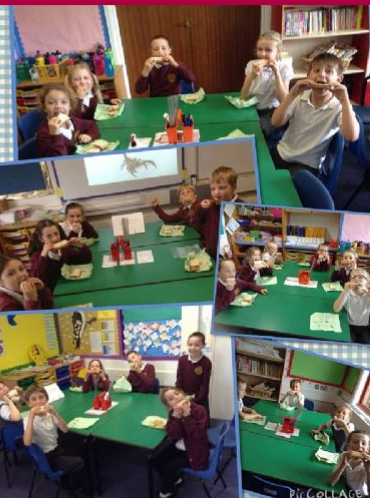 Jam Sandwiches!
Last week was jam sandwich week! We looked at how to write really good instructions, then spent time writing and improving our own instructions for making a jam sandwich. On Friday, we used the instructions we had written to make sandwiches for ourselves and, as you can see, they were delicious! This challenge really made us think about how to write clear and detailed instructions!





Bridges and Buddha
Earlier this year, the children in Woodpecker Class spent time building bridges (literally), using only paper and sellotape as part of our Location, Location topic.
They also learned about the life of Buddha in R.E. and used the amphitheatre to re-enact his story.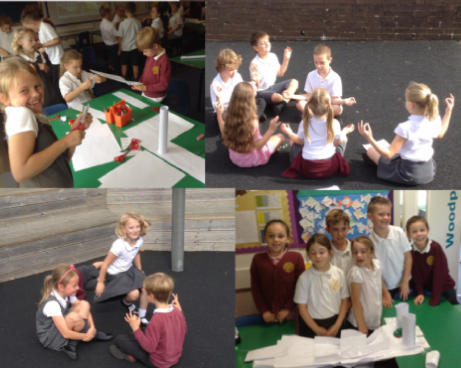 Welcome to Woodpecker class 2016!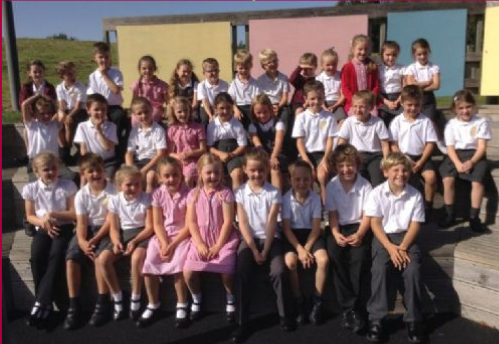 Our Topic this term is Location, Location.
We will be finding out about different countries in Europe and further afield.
Our P.E. days are Tuesday and Thursday.