Yr4 Go Sailing with RSPB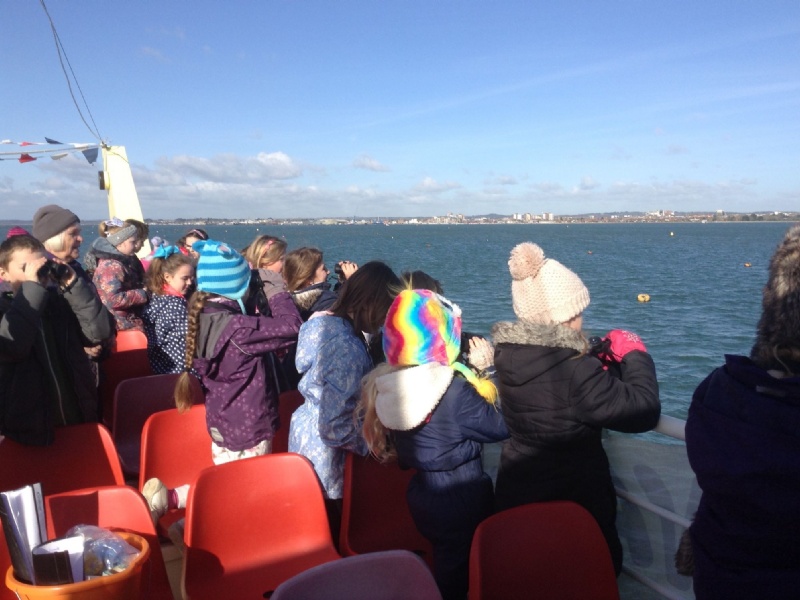 Our Boat Trip Around Poole Harbour - written by Amelia Sibley (Puffin Class) On Friday 24th February, Year 4 had an amazing morning sailing around Poole Harbour. The tide was high and the harbour water was clear blue. I was really excited. I like watching birds, especially on a boat!
When we went on the boat, one of the RSPB volunteers told us the rules of being on the boat to keep us safe. He told us how to use the binoculars he lent us. When we went to the top of the ship, we had already reached Brownsea Island Lagoon. There were lots of cormorants and avocets huddled together. We saw a couple of boats bobbing on the water.
Then we went down to have our snacks. Once we had finished our snacks, we went back up to try and find a bird. We saw a little egret and spoonbills in the distance. After a while, we went down again and headed back to school.
My favourite part of the day was when I saw spoonbills because they are my favourite bird, and I really wanted to see one. Thank you to the teachers, the RSPB volunteers and the parent helpers for making the trip possible!
By Amelia Sibley (Puffin Class)