Reception's trip to the Farm!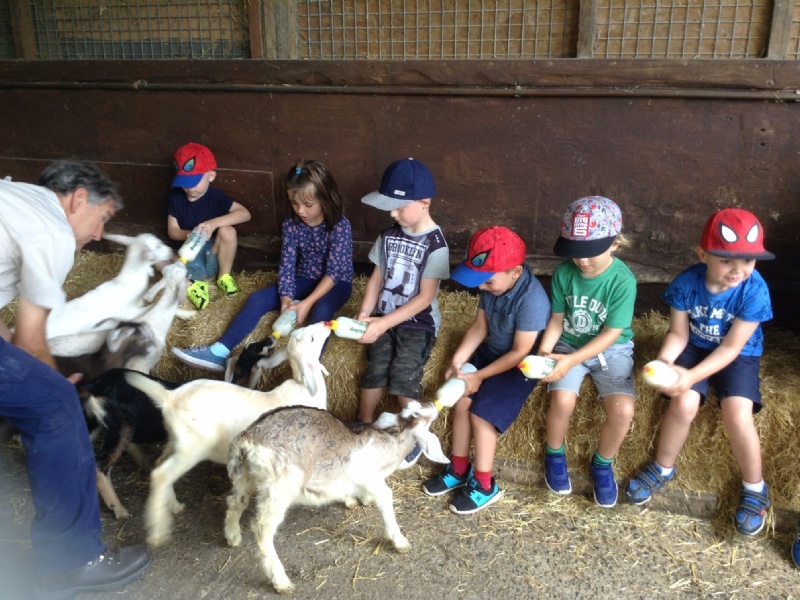 Wow! What a fantastic day out Honeybee and Ladybird Class had out at Longdown Dairy Farm.
The children spent the day in the sunshine working as Farmers and carried out lots of different jobs. From feeding the baby goats their milk to collecting eggs from the hens – we certainly had our work cut out! After all of our hard work we enjoyed a well-earned picnic on the grass before the coach journey home!
The Reception Team.