Student Voice - visit to the Food Bank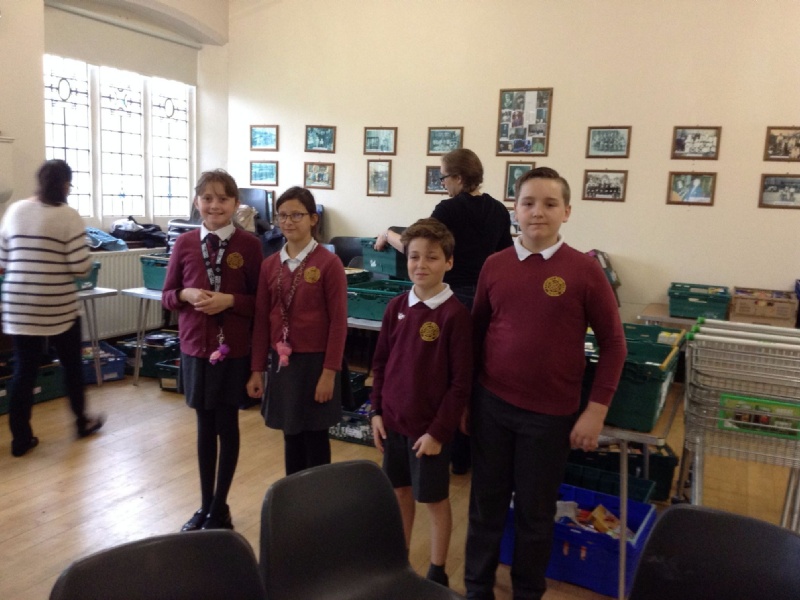 On Friday, 13th LMPS held a collection for the food bank in Poole. After loading up the generous donations from pupils, four representatives from the Student Voice went to the food bank to learn about the distribution of the much-needed supplies.
When the children arrived, they helped to unload the food and the staff at the food bank sorted through the food, looking at the different types and the best before dates on them.
The staff explained that the food is then made available for people who need it to come and collect. The food bank provides people with packs of food, to last them for a few days. It can also help people will supplies such as formula milk. Brendan Gregory, Y6 Student Voice, said it was really interesting to learn about the food bank. "I didn't realise how many people in our area are struggling and go hungry. Even a little donation of a packet of pasta and a jar of a sauce can help. It was great that LMPS children can make a difference."
Mrs Hancock and Miss Barker – Student Voice Leads