Water Sports and Climbing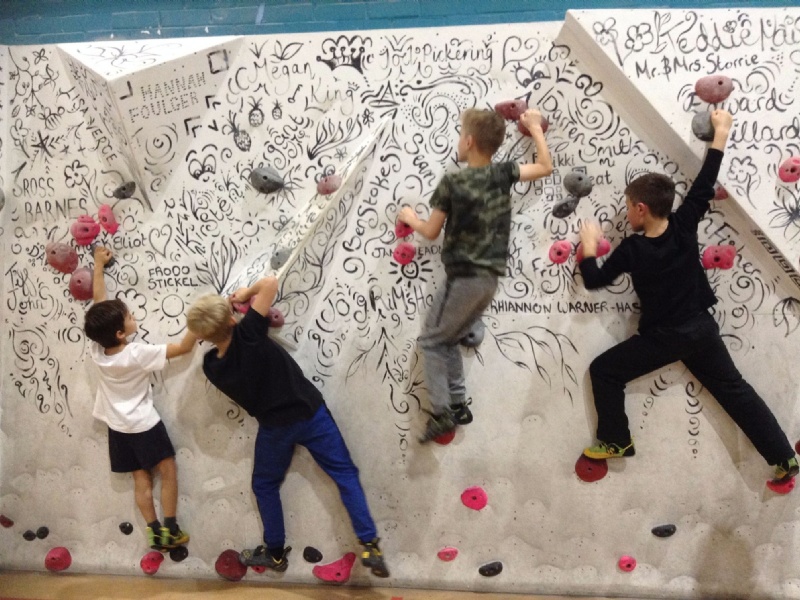 It has been a busy half term on the water with children from Year 5 and 6 taking part in a sailing taster session and children from Year 3 and 4 enjoying four sessions of kayaking, paddle boarding, sailing and raft building.
Year 5 and 6 - Sailing
We had perfect sailing conditions for our sailing taster with clear blue sky and a nice gentle breeze. The children amazed me, once again, with their ability to master the basics of sailing in just two hours. Almost everyone stayed dry, avoided any major collisions and succeeded in sailing around the course, mostly with beaming smiles.
A massive 'Well Done' to all of you for your courage and confidence on the water and for looking after each other when those gusts became a little bit scary! I look forward to seeing lots of you in the Spring for the 6 week RYA course.
Year 3 and 4 – Multi sports
Can I start by congratulating the children for their impeccable behaviour during the 4 week multi-watersports sessions. The instructors at Rockley Watersports made a point of telling me what a pleasure it was to teach you.
It sounded like you had an enormous amount of fun with each activity but the raft building was a particular favourite as you had to build, float and then race your rafts.
We'll have more multi-watersports fun in the Spring, so look out for emails after Easter if you too would like to experience all these wonderful watersports activities.
Key Stage 2 – Climbing
What an amazing climbing facility, just on our doorstep in the Dolphin Centre. All of the children's mouths dropped open when they saw the climbing and bouldering walls at 'The Project Climbing Centre' in Poole.
After the very important warm up and instruction on how to fall safely, our fearless children gripped and stretched as they clambered their way up and across the walls. Some were like speedy ninjas, whilst others carefully chose their route. At the end of the session there were boos of disappointment – no-one wanted to stop! You were all incredible. Well done!
We will have another climbing taster, on a different weekday, after Christmas and if anyone would like to join in the fun this term, children at LMPS can gather together for a 6 week club on Mondays from 5-6pm starting Monday 6th November.
Mrs Cotterill – Outdoor Education Lead