A Pudding for the Chimney Sweep - The Y6 Christmas Production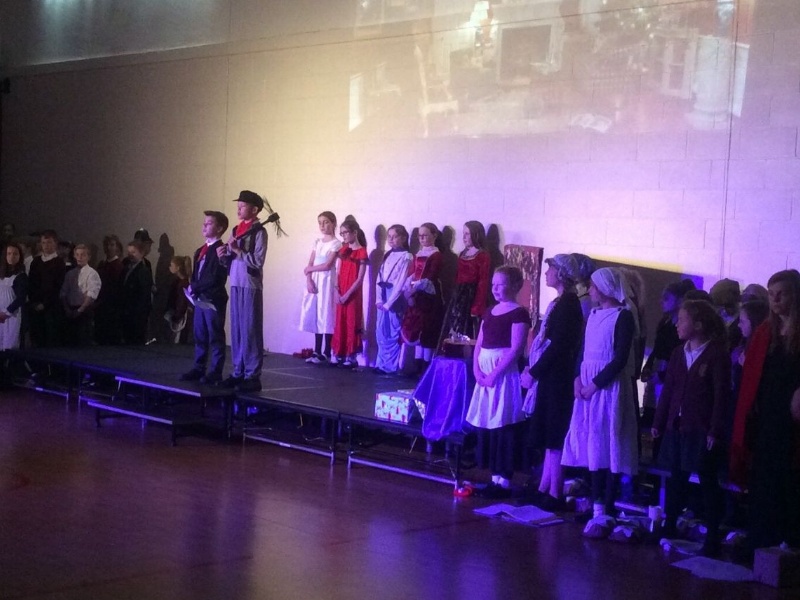 On Thursday, December 14th, Year 6 performed a heart-warming musical about a young chimney sweep in Victorian England.
The story also featured townspeople, a rich Victorian family, factory workers, orphans in a pie shop and three nasty villains. The hall was transformed into a Victorian village with stunning stage sets including a Victorian fireplace and a large sign for Mrs Perkins' Pie Shop. The acting, singing and dancing was incredible. The music for the performance had been arranged by Mrs Lympany who comes to LMPS every week to lead a singing assembly. She worked very hard arranging dances, solos and duets for the children and her efforts were rewarded with a spectacular performance. We are very lucky to have Mrs Lympany and very grateful for all she does for our school. A Pudding for the Chimney Sweep was a wonderful way to end the term and to start the Christmas holidays. The Year 6 staff are very proud of their creative and talented pupils!
The Year 6 Team.