Kick Boxing Champions!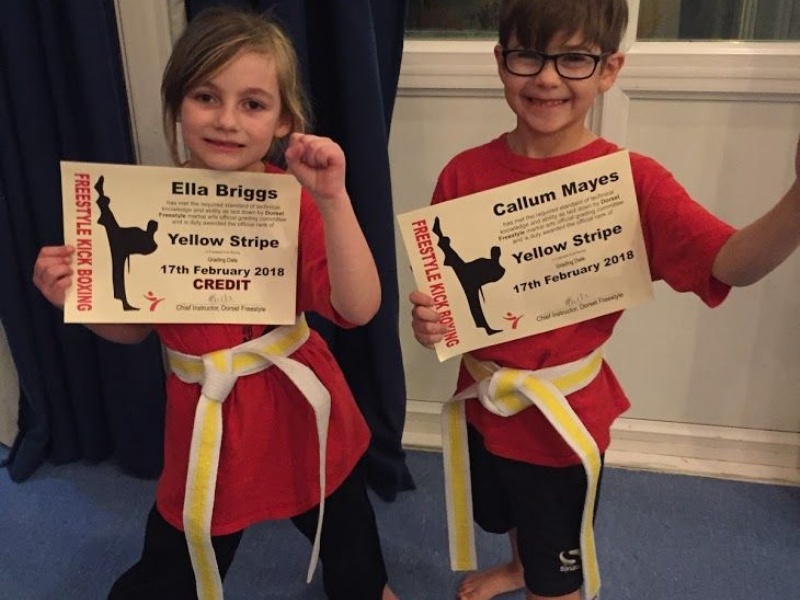 Everyone at LMPS are very proud and excited to share a special achievement that pupils (current and old!) have made!
Callum Mayes (Nightingale), Ella Briggs (Nightingale) and Zoe Triggs (Kestrel) took part in their Kick Boxing grading on 17th February 2018.
This was the first grading that both Callum and Ella had taken part in, since joining Dorset Freestyle Martial Arts in October 2017. Both Callum and Ella passed their grading to achieve Yellow strip. Callum with a Pass and Ella with a Credit, Callum missed a credit by 0.5 of a mark, but he was more than pleased with passing. Zoe also passed her grading on the same date to achieve her Yellow Belt with Green Strip, which is fantastic. What an amazing achievement from them all! They have really shown dedication and determination in this sport.
Well done to them all! A special mention to Jake and Erin too, past pupils at LMPS.