Netball Qualifiers and County Finals!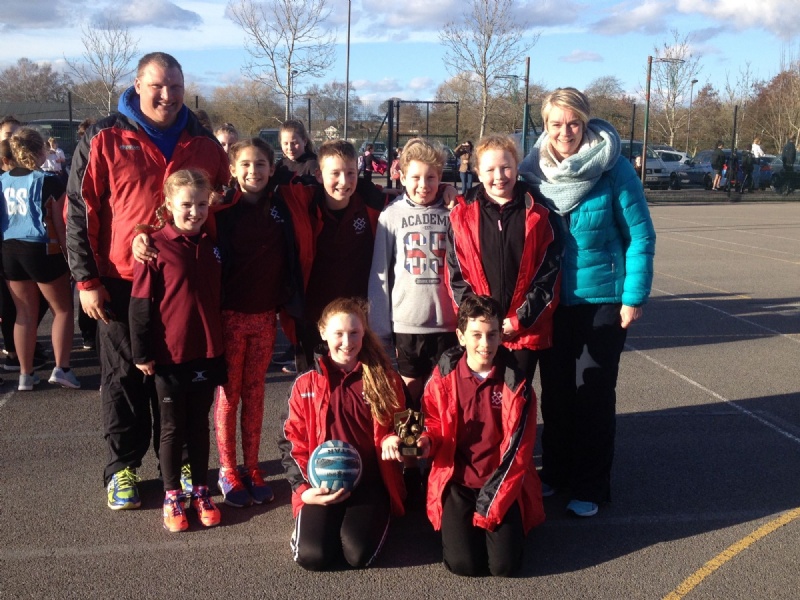 The past few weeks have been very exciting for our netball team! On Thursday 8thMarch, 7 of the netball club went to Allenbourn Middle school, to take part in the School Games Qualifier.
This was a tournament against other schools in our pyramid and East Dorset, with the top two teams going through to play at County Finals. The team were amazing!! They won every match and got through to the final, which was against Allenbourn Middle. Despite both knowing they had made it through to County Finals, both teams fought hard, with the final score 1:1. The umpires then looked to the overall goals scored throughout the tournament…would you believe it was neck and neck! Fantastically, Lytchett won first place overall, as they had conceded less goals during the afternoon. On to County Finals it was!
On Wednesday 18thApril, the LMPS Netball Team attended the Level 3 High 5 Netball County Finals Tournament, representing East Dorset alongside Allenbourn Middle School. The tournament took place at Sir David English Sports Centre. The team played really well all day and although we didn't place overall, our netball team was outstanding and the children gave everything until the very end. Showcasing great sportsmanship and team work!
The best thing about the day, was the respect, determination and resilience of our children, who, after losing the first few games, came back fighting to win their last! Here are the scores from the tournament;
GROUP 1
Match 1: LMPS vs Downlands 4 – 5
Match 2: LMPS vs Highcliffe 1 - 2
Match 3: LMPS vs Broadstone 3 - 4
Match 4: LMPS vs Park school 1 - 6
Match 5: LMPS vs Thorners 3 - 1
As you can see, they were so close!
Proud is an understatement! Year on year our children are making superb progress. LMPS have qualified for the County Finals for the past 4 years. This team of 7 dedicated players have worked so hard this year and they should be very proud of everything they have achieved.
A huge thank you to the parents and grandparents who transported and supported our children and school. Without you, fixtures and experiences such as these would not be possible.
Another thank you to Mrs McKenzie and Mr Noyce for all of their hard work and support with our Netball Team this year. Thank you to Mrs Dominey too, for supporting the team on the day.
Congratulations children!
We would also like to take this opportunity to say well done to all the children who have attended netball club this year and played in friendlies and tournaments. We have been really impressed with the dedication the children have shown. Mrs McKenzie, Mr Noyce and I have really loved watching the progress each child has made over the year. We hope to see you Year 5 children again next year at the club!
Mrs Foster
Assistant Headteacher