'Can Do' Water Sports Festival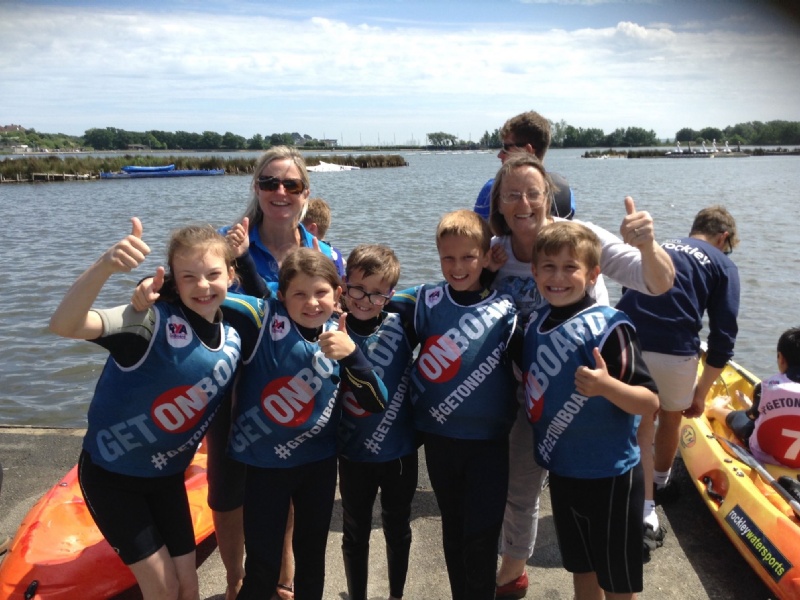 When I first announced to this group of children that they would spend a day at Poole Park learning how to sail and then compete in kayak races, the first comment I heard was, "I've always dreamed of kayaking".
We are so fortunate living by the sea and every year Rockley Water Sports Centre provide the opportunity for selected children to have a go at water sports to prove that, however daunting the thought, children really can do more than they think they can.
After initial fears and worries, all of the group survived bumps with other boats, tumbles into the water, the fear of being out of control and the tight, uncomfortable wetsuits and buoyancy aids!
I could not have been more proud. Everyone gave it their all. Going it alone on a sailing boat and the determination to get ahead of other kayaks when racing was incredible considering this was the first time on the water for all but one of our children.
This experience proved that anyone 'Can Do' anything when they put their mind to it however scary it sometimes seems. I think the children realised this when wearing the Bronze Olympic medals of Niki Birrell, the Paralympic Sailor from the London and Rio Olympics.
Mrs Cotterill
Outdoor Education Leader