Dorset School Games Sailing Festival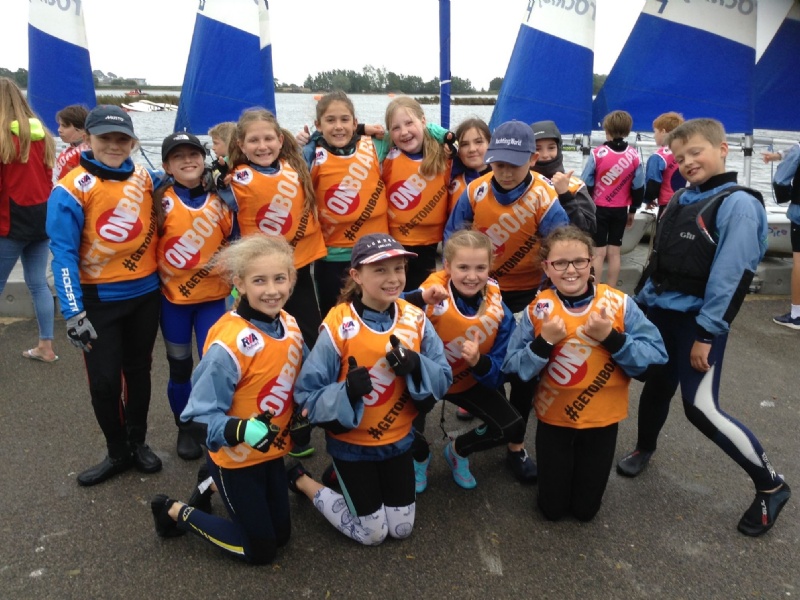 Our final sailing event this year was the Dorset School Games which again took place with Rockley Watersports at Poole Park. This was a serious event. Competitive racing against many other schools!
Our, now fully qualified, RYA sailors had a tough task. It was windy with some very strong gusts and they were up against many club sailors who competitively race most weekends. Unfortunately it was not our year for medals, but the nerves at the start of the races turned to smiles and laughter (mostly!) at the end as they relived the near misses, capsizes, sailing backwards...
I think everyone learnt a lot too. After the initial disappointments and frustrations in the opening heats everyone realised how lucky they were to be with their friends experiencing many different water sports. They also realized how far they had come. Learning to sail in just 6 weeks to racing against other schools (racing is a skill taught to Level 3 sailors) is a great achievement.
We are incredibly proud of everyone's progress and perhaps more importantly, their camaraderie and the joy of sharing a wonderful experience with each other.
If anyone in the current Year 4 and Year 5 would like to have a go at sailing next September, look out for the emails at the beginning of the new school year inviting you to a Sailing Taster Session for two hours one evening in Poole Park.
Finally, a very big thank you to all the parents who have transported their children to Poole Park, who have made it possible for their children to go sailing.
Mrs Cotterill
Outdoor Education Leader