Creative Arts Curriculum Week!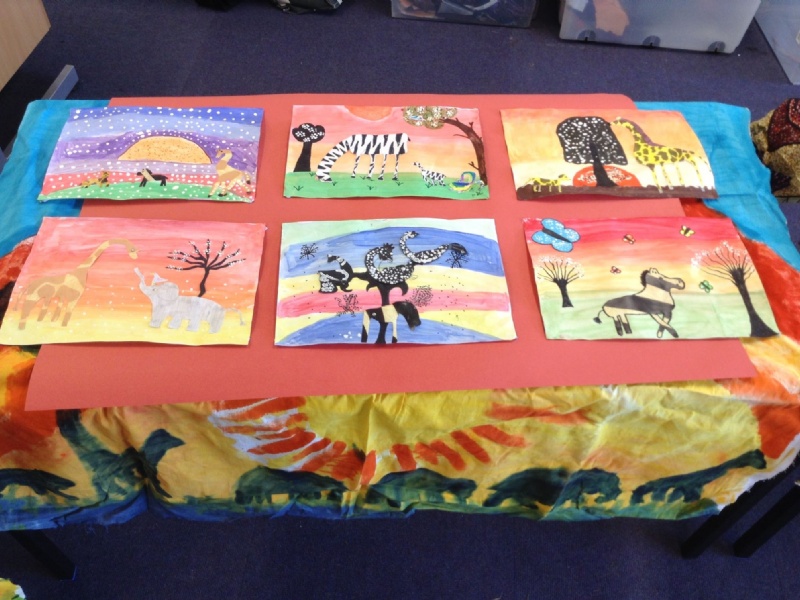 We have had another fantastic curriculum week, this time celebrating a love of Creative Arts. Educating children in Art and Design develops a number of different skills far beyond drawing and painting.
Children are able to develop crucial skills such as imagination and creativity, visual thinking, problem solving and analytical skills and autonomy.
The children have been able to experience a wide range of Arts including printing, sewing, metal stamping, sculpting and dance. It has been amazing to see the work produced within each class and the skills the children have learned. Basing the theme on 'Around the World' the children have been able to not only learn artistic skills but they have also developed their knowledge about countries and traditions around the world.
We would like to thank all of the volunteers and helpers for giving up their time to come in and pass on their valuable skills and knowledge onto our children - without this our Curriculum week would not have been possible! Here are a few comments from the children about the week:
'I liked Creative Arts Week because we got to make clay masks and I've never done that before.'
'I loved being creative for a whole week and we got to learn about countries too!'
'I enjoyed learning about different art in other countries. It was interesting.'
'I loved learning different songs and dancing.'
We are looking forward to sharing the whole school artwork with you, using the pebbles which the children brought in from home - thank you again for providing the children with these.
Miss Barker
Art and Design Leader