Odd Socks for Anti-Bullying 2018!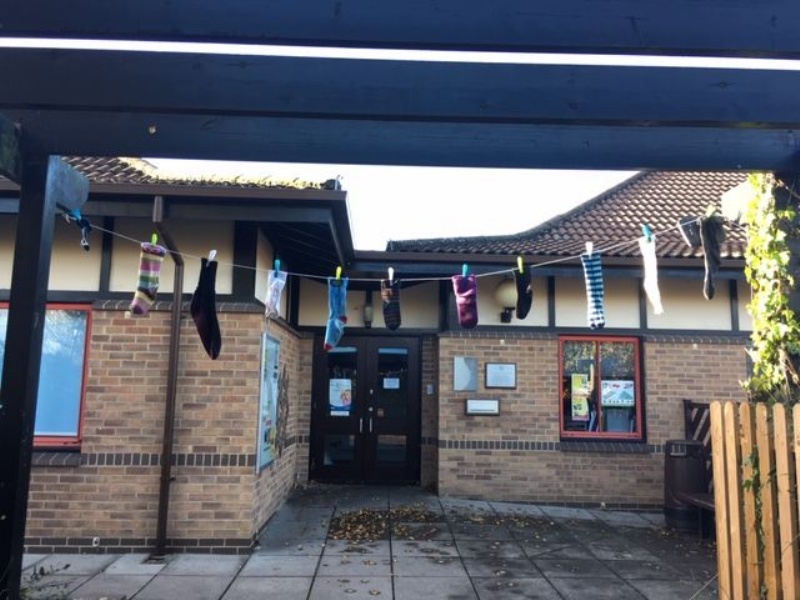 On Monday 12thNovember you may have spotted something unusual hanging up around school- lots of Odd Socks. Odd Sock Day was also the launch of the national Anti-Bullying week. This year the theme was 'Choose Respect'.
Odd Sock Day was designed to be fun! It's was an opportunity for all of us to celebrate our individuality and express ourselves. There was no need to wear or buy expensive costumes. All we had to do to take part is wear odd socks to school. All the children and teachers really enjoyed coming into school wearing odd socks.
The Student Voice helped Mrs Gould with the whole school assembly where we told all the children about Odd Sock Day. We also shared the message that it is important that we all appreciate each other's unique qualities and allow each other to be ourselves. The Student Voice were fantastic and Mrs Gould was very proud of how well they spoke up in front of the whole school.
Throughout Anti-Bullying week all the children did different lessons on the difficult issue of bullying and how it is important that we choose to respect the feelings, wishes and feelings of others.
We all need to make the right choice and make sure that we all feel happy and safe in and out of school. The children were also taking part in a competition organised by the Student Voice to design an anti-bullying poster.
The Student Voice are going to choose the two best designs and those designs are going to be made into posters that you will see up around school very soon!
Mrs Gould & Student Voice