Netball Squad Soar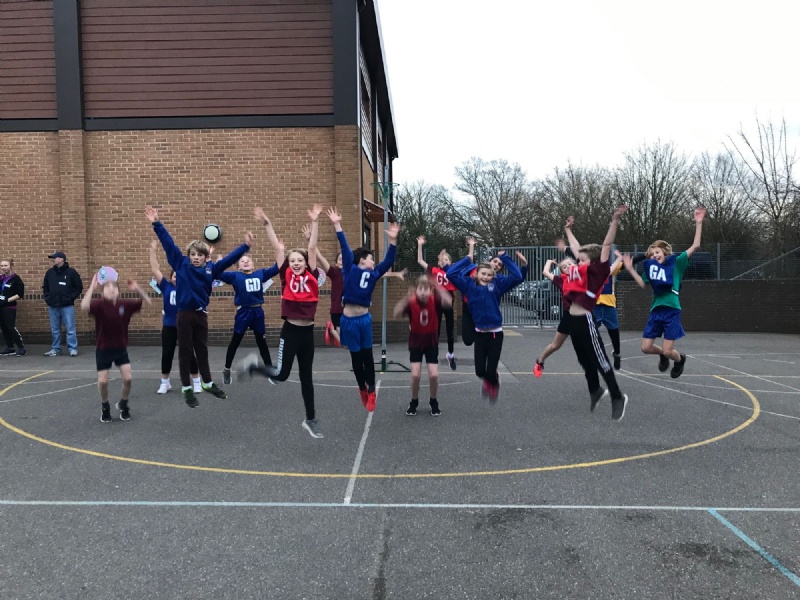 This half term, our Year 5/6 LMPS Netball Team have begun their league matches, against schools across Poole, Bournemouth and Dorset. They will have 6 League matches to play in total.
The team has worked extremely hard and all children were outstanding sportspersons in both matches played to date. The attacking and defensive play was excellent across the court. We were all very impressed. So far, they have played against Manorside Primary School, winning 14-0 and Longfleet Primary School, winning 7-1.
I am always so proud of our children here at Lytchett Matravers Primary, but since being back from Maternity leave, I continue to be overwhelmed by the level of play, support, sportsmanship and care shown by our dedicated team.
I would like to say a special thank you to Mr Noyce and Mrs McKenzie for giving up their time to work with our children and support Netball Club. Without these adults, our children would not be able to shine and experience opportunities like these. We are very lucky to have such dedicated staff, as well as children.
Every child who attends Netball Club will have had the opportunity to compete against another school by the end of the year. Wish us luck for our future matches!
A final thank you goes to you, our parents, for supporting us at matches, transporting them to fixtures and by allowing your children to attend Netball Club every Tuesday. We now have over 30 children attending Netball Club, every Tuesday afterschool and the level of skill we are beginning to see is exceptional. Thank you for your continued support.
Kindest regards,
Laura Dominey
Deputy Headteacher