World Book Day 2019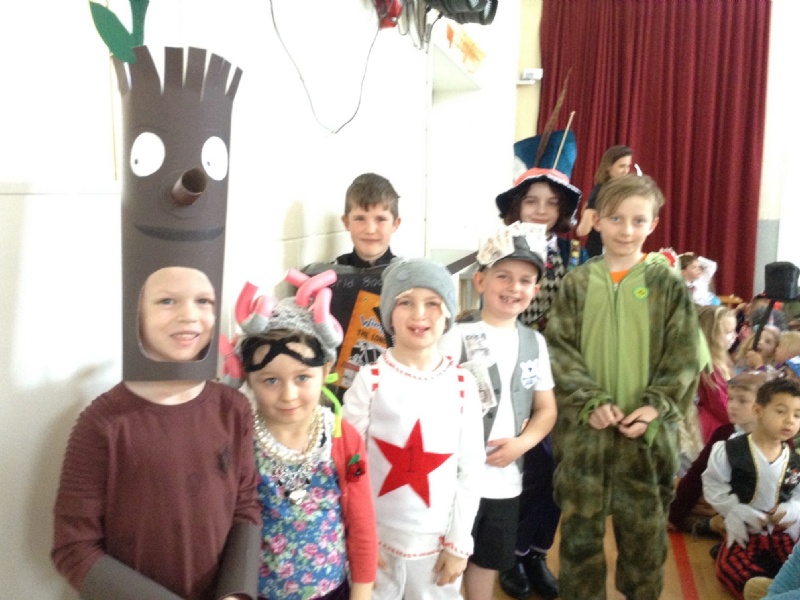 COLOURFUL and vibrant characters from the world of literature were brought to life by pupils and staff at Lytchett Matravers Primary School. From fairytale characters, crossed dressed boys, to the amusing characters from David Walliams's books- the school was full of well-loved and animated book characters!
Now in its 22nd year, World-book day is the biggest worldwide celebration of authors, illustrators, books and reading- taking place in more than 100 countries across the globe.
Children and staff thoroughly enjoyed the day- where they experienced a range of exciting and enjoyable activities based around the amusing books written by David Walliams. His fantastically creative and hilarious stories are a must read if you have not read them yet.
All classes have already made a visit, or are soon to make a visit to our local village library. Mrs Thomas prepared a task for each class to do in the library. One of the tasks was to decide which book, from different genres, they would choose to read by looking at the front cover, blurb and extracts from the text. The children love going to visit our local village library, as they learn more about the library system and look at all the fantastic books available for us to borrow.
We thank you, the parents and guradians, for all your efforts with the children'soutfits. The chidren looked incredible and it was a really hard choice to choose the most creative outfits.
The staff also got creative, as we were all dressed as different David Walliams book characters! The winning year team for the best costumes went to the Year 3 Team this year. They were dressed as charcters from 'The Ice Monster' by David Walliams.
"Children nowadays don't believe in magic. They are forever watching TV and playing computer games. They never look to the skies anymore."
David Walliams