EGYPTIAN DRAMA DAY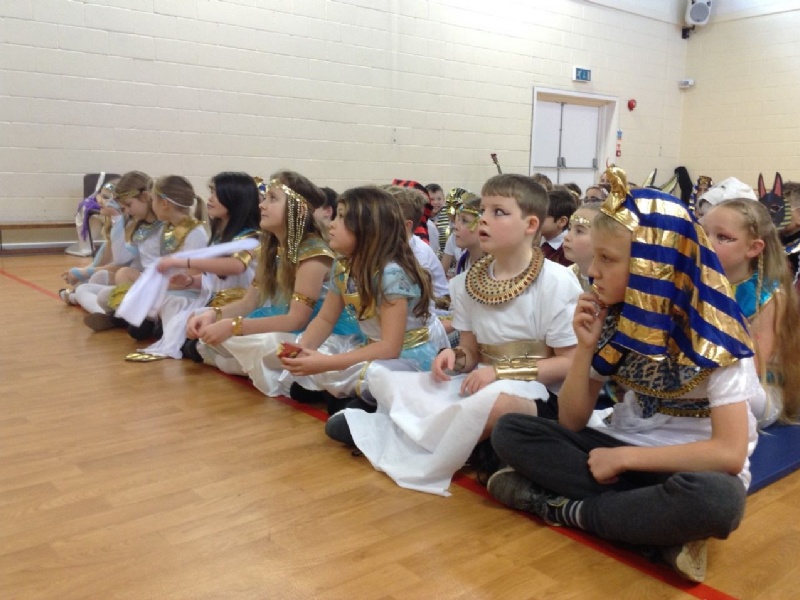 On Tuesday 4th of February, Year 4 welcomed Ben from the Treehouse Theatre Company. He whisked pupils on a magical journey back through time, where they explored the wonders of Ancient Egypt.
The children looked amazing in their wonderful costumes and were soon swept along by Ben's great enthusiasm. From the Great Pyramid in Giza to the love story of Anthony and Cleopatra, Ben brought history to life for our children. There were smiles all round as the children rehearsed their lines. Each group created a scene from a different part of Ancient Egyptian history.
The morning's hard work paid off, as in the afternoon the children all came together to perform the play-in-a-day! We all learned something new from every scene. The details that Ben wove into the story were a great way of learning more about this fascinating period in history. I am sure that the children enjoyed Ben's great sense of humour and fun. As a result will remember information from this day for a long time to come!
This drama activity is just part of this term's history focus on Ancient Egypt. It will provide an excellent stimulus for future learning across the wider curriculum. The Year 4 teachers look forward to the new learning that this experience has inspired.