Whole School Christmas Dinner!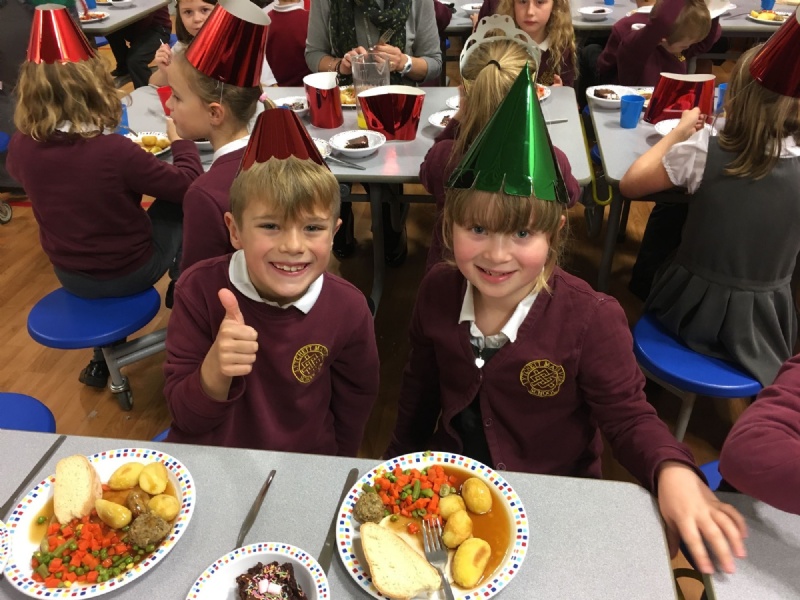 On Monday 12th December Lytchett Matravers school hall turned in to a festive canteen! Where children had either ordered a special festive menu from our school kitchens, or brought in a special packed lunch! Teachers and children sat down together with Christmas music playing to tuck in to some delicious food. There were even Christmas hats for everyone!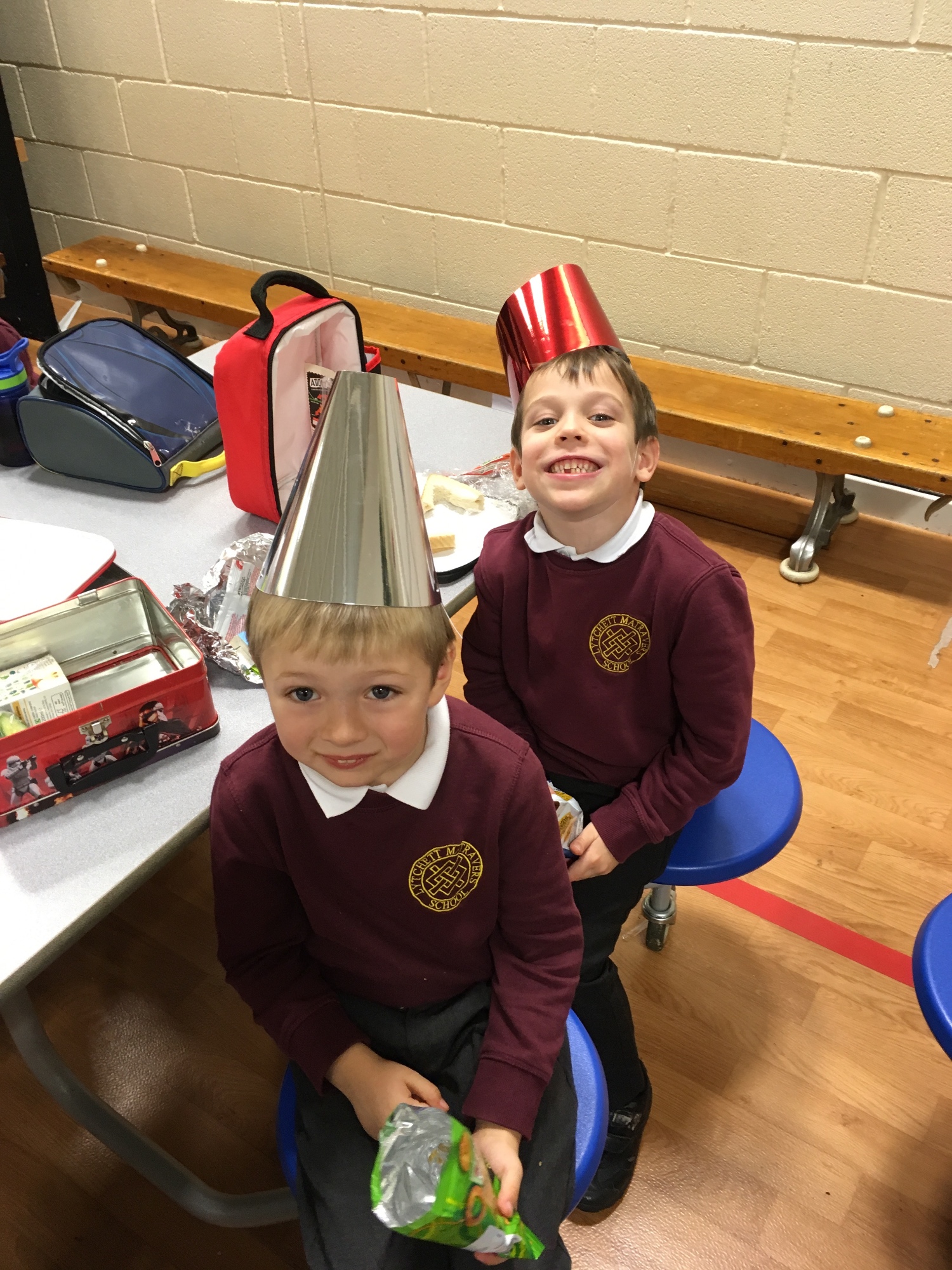 A big thank you to the Kitchen Team and all of the Lunchtime Supervisors who, not only helped to cook and serve our special Christmas lunch, making it such an enjoyable lunchtime today, but who do so every day when we are at school!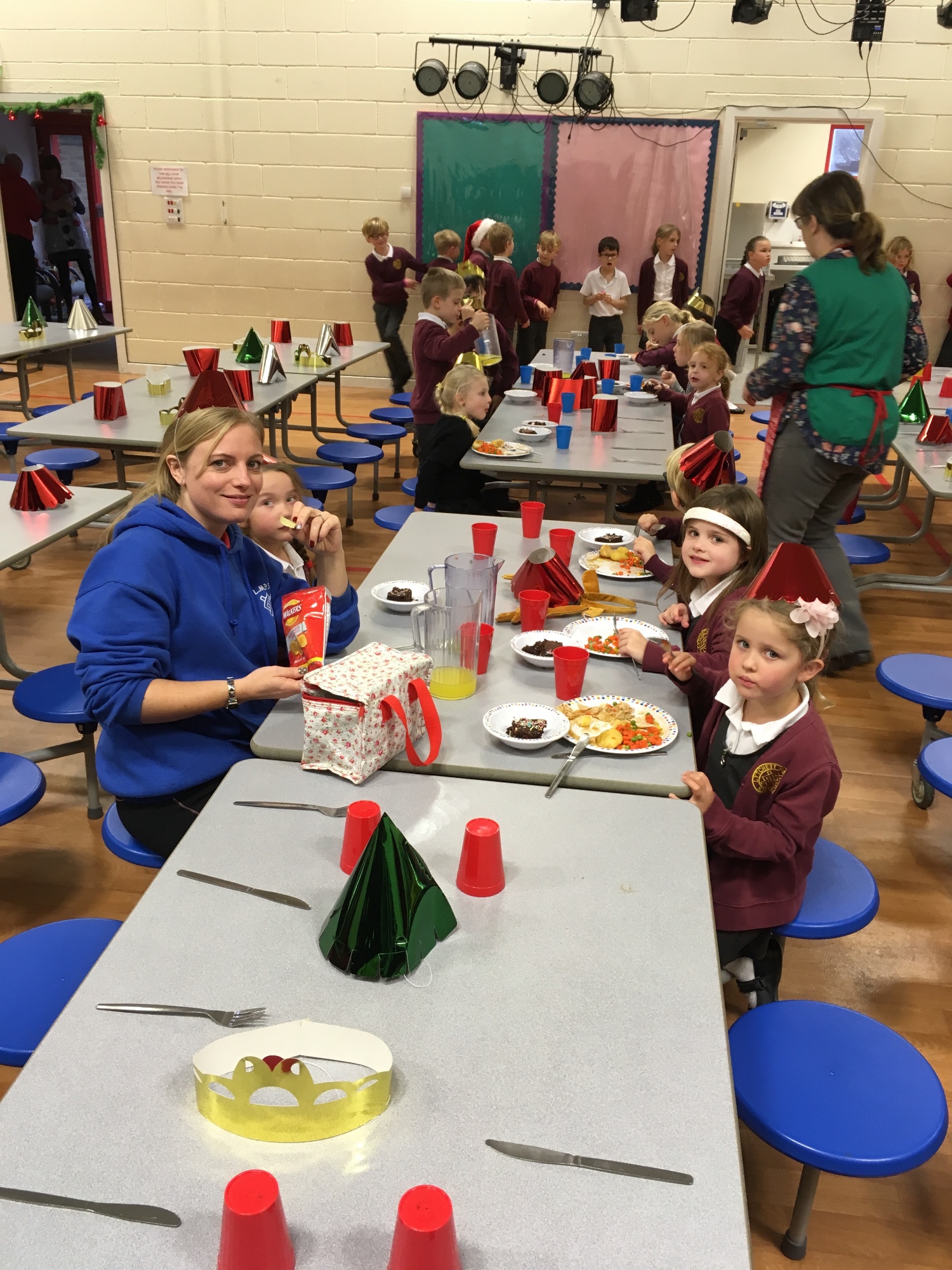 Thank you very much; Mrs Galdwin, Mrs Cooper, Mrs Clinch, Mrs Elvin, Mrs Fellows, Mrs Fowles, Mrs Garman, Mrs Griffiths, Mrs Jenkins, Mrs Martin, Mrs Matthews, Mrs Moors, Mrs Rawlings and Mrs Young, for EVERYTHING you do all year round to help our children at lunchtimes. We really appreciate everything you do.
Merry Christmas everyone!
All at LMPS