Meet our Bronze Sports Leaders!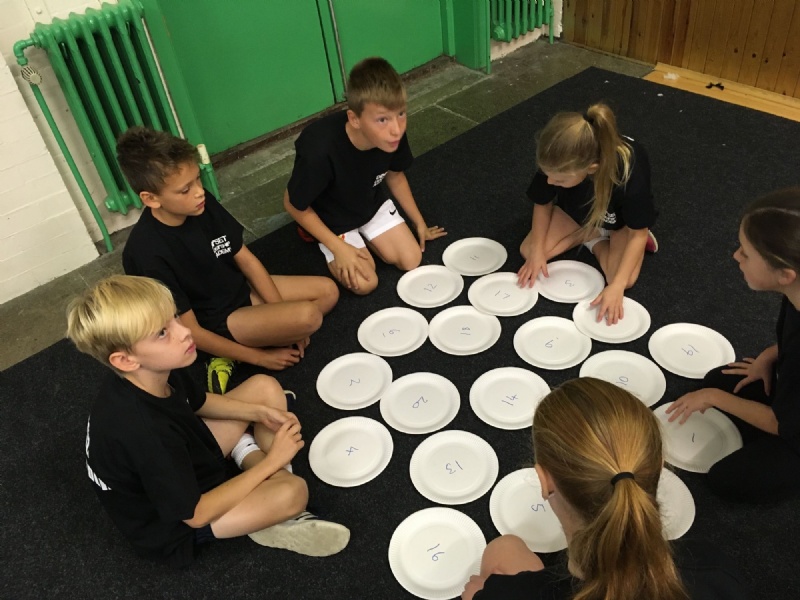 On Tuesday 18th October we sent six Year 5s over to Poole high to attend the Poole and East Dorset Primary Leadership Academy to receive training on becoming Bronze Ambassadors.
There were 16 schools there with over 100 students learning about the role of a sports leader and becoming a bronze ambassador. The day was split into 4 sessions. One on communicating and working as a team, One on planning and designing new ideas, then 2 practical sessions which involved one on learning new playground games and the second one on adapting the games to suit the participants needs.
The children took part whole heartedly and were enthusiastic in their participation in these sessions. At lunchtime a comment was made that "this is nothing like we thought we were coming to do its way better, were learning great new things".
The days was led by the Dorset SGO's but were assisted by Sports leaders from Poole High School who then led many of the smaller parts of the sessions. At the end of the day the children were challenged with going back to school and trying to use the skills and knowledge they had learnt to help us develop PE further. We look forward to hearing their new ideas at our next Sports Leaders meeting after half term.