Fixtures & Results
Year 4 Tag Rugby Festival
On Friday 17th March we took a team of Year 4's to the Rippa Rugby Year 3/4 Tag Rugby Festival. Most of the children in the team have been coming to Tag Rugby club, however, a few came along having never played before. There were 13 schools there, from across Dorset.
The morning session was based on developing skills in a fun and friendly way. The children worked alongside children from other schools and with coaches from local rugby clubs. They worked on their skills of catching, passing, attack, defence and the rules of tag rugby. Our pupils participated fully and really enjoyed the sessions.
After lunch, the schools were divided into two pools for match play. We played six matches and won all six!
Year 5 and 6 Cross Country
On Monday afternoon, children from the Year 5 and Year 6 were able to take part in a cross country event at Canford School. This was the first event we have been able to attend since 2019 and the children were all clearly ready for the challenge as they were bursting with both excitement and nervous energy.
The mainly flat, grass course was around 2km and the children definitely rose to the challenge of a race situation. Macie said "It was really enjoyable, fun and there were lovely views. I would definitely do it again." All the children gave it their very best effort and left no energy unused by the time they crossed the line. We were so proud of the efforts of all the children. Achievements and goals in running are different for everybody and I think everyone felt proud of their race position. Evie-Mae explained, "I was nervous but I was happier once we started. The area where we ran was interesting and fun."
A particular mention, though, goes to Percy who came second for the Year 5 boys, winning a silver medal and the overall score for the Year 6 girls was very close to winning a team medal.
Year 6 County Finals Netball
Wow! What a tough final! We came 7th overall in the county, which is a phenomenal achievement. The team continued to put in 100% effort throughout the whole afternoon; playing a total of 10 games.
Year 5 Football Festival
Well done to the Year 5 boys, who attended a football festival at Ferndown Upper School, where they played against 7 other teams. This was their first ever game as a team, without any training! The perseverance was incredible to see. Well done!
East Dorset Y6 Netball Tournament
After winning all of their matches and winning the tournament overall, they have secured their place at the county Finals; taking place on Wednesday 30th March! Good luck!
Year 2 Multi-skills
We would like to say a massive well done to Emily who attended a multi-skills event, where she joined a team with another school and represented our school with all the values we expect.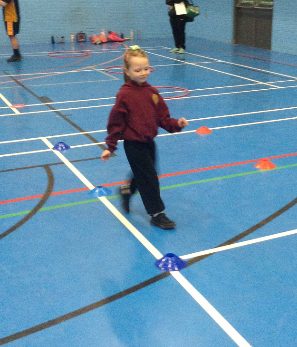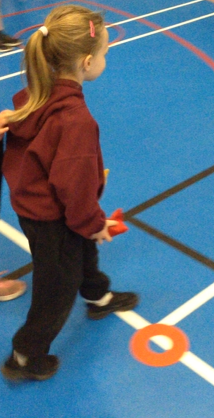 Tag-Rugby Tournament @ Christchurch Rugby Club
During the morning, our two teams played five matches, in their pools, showing spirit, scoring great tries and making superb tackles. Lytchett Reds were put through to the Trophy competition and Lytchett Blues took part in the Plate competition. Overall, Lytchett Reds, undefeated for all of their matches, came a fantastic second in a tightly fought competition for the Trophy and were extremely excited as they collected their medals. Lytchett Blues came fourth in the Plate competition, winning six, drawing three and only losing one of their matches.
Yr6 Indoor Athletics
Our Girls and Boys attended a friendly competition with other Poole schools, where our girls came 1st, and our boys came 3rd.
We then attended our East Dorset School Games, where the competition was fierce. We came 7th overall, and we were very proud off all that they achieved.
Extra-Curricular PE
At LMPS, we provide a wide range of sporting fixtures throughout the calendar Year. We are affiliated into PEDSSA (Poole and East Dorset School Sport Association) to provide our Inter School sporting fixtures of which we are in the East Dorset area for all our School Games Qualifiers.
We are very lucky that our staff give up their time to allow us to provide all these sporting opportunities for the children.
Currently we have these members of staff leading clubs:
Year 3/4 Football: Mr Holroyd and Mr Noyce
Year 3/4/5/6 Netball: Mrs Dominey, Mrs Foster and Mr Noyce
Year 5/6 Football: Mr France and Mr Noyce
Year 5/6 Rugby: Mrs Gould and Mr Noyce
Year 5/6 Cross Country: Mrs Markham and Mr Noyce
Year 3 Swimming: Miss West and Mr Noyce
Curriculum
During our Key Stage 2 PE lessons each child has been given a colour team that they represent for the whole school year. The children are placed into one of the following 6 coloured teams: Blue, Red, Black, Green, Yellow and Orange.
At the end of every half term, once all the skills for the sport have been taught, we hold a mini tournament. The results from each class will then be added the other class in that year group to make a whole year group result table, before finally being added to the main whole school results table. This is located on our PE display board and is updated by our Bronze Ambassadors.
After Christmas, Key Stage 1 children will also be placed in to a coloured team for their PE lessons.
At the end of the Year their we present a trophy to the winning coloured team.
Although we play regular tournaments we always make sure that during our PE Lessons the children are continually trying to demonstrate the School Games values, which are listed below:
Passion, Teamwork, Honesty, Determination, Respect and Self Belief.