Music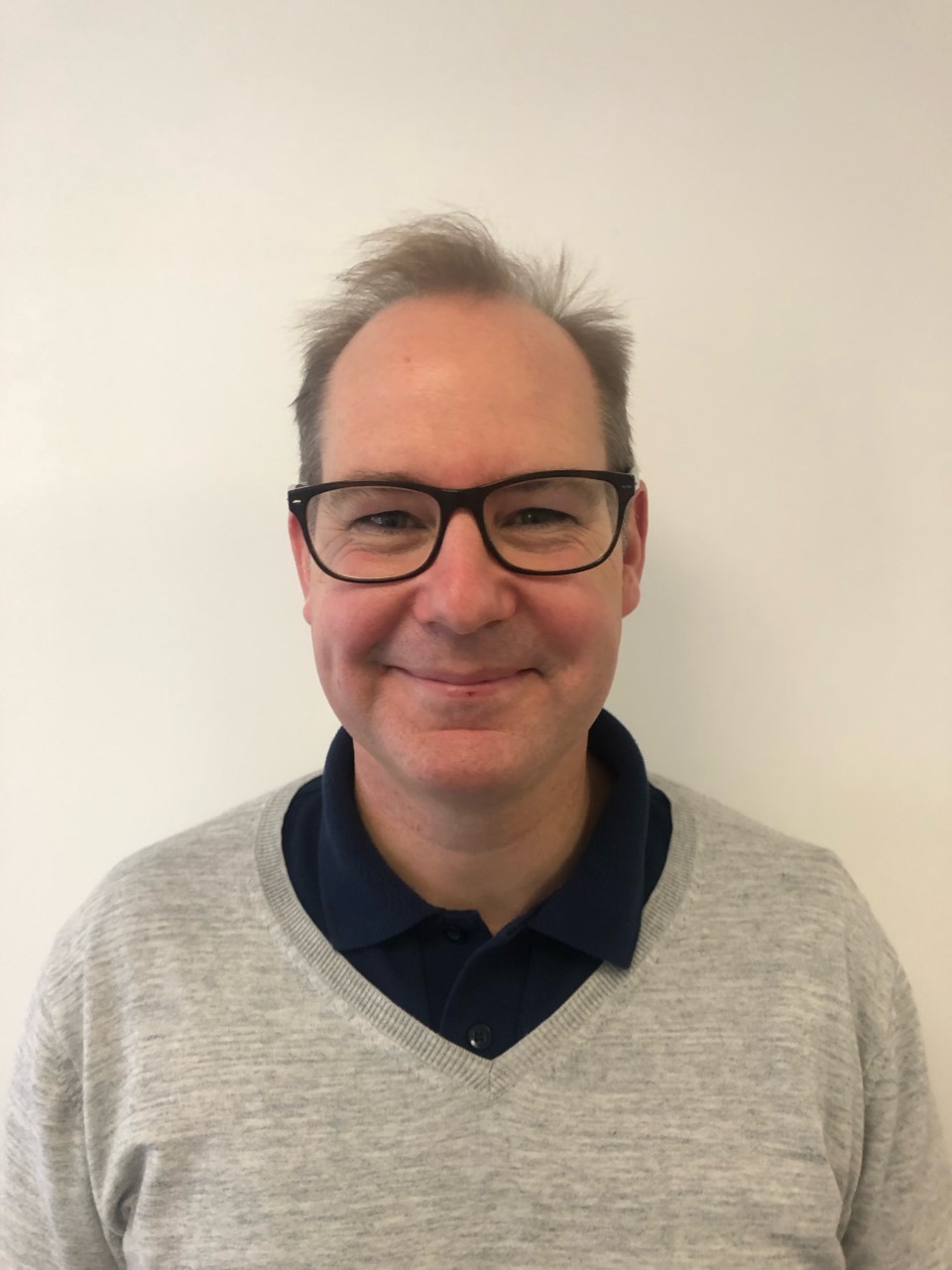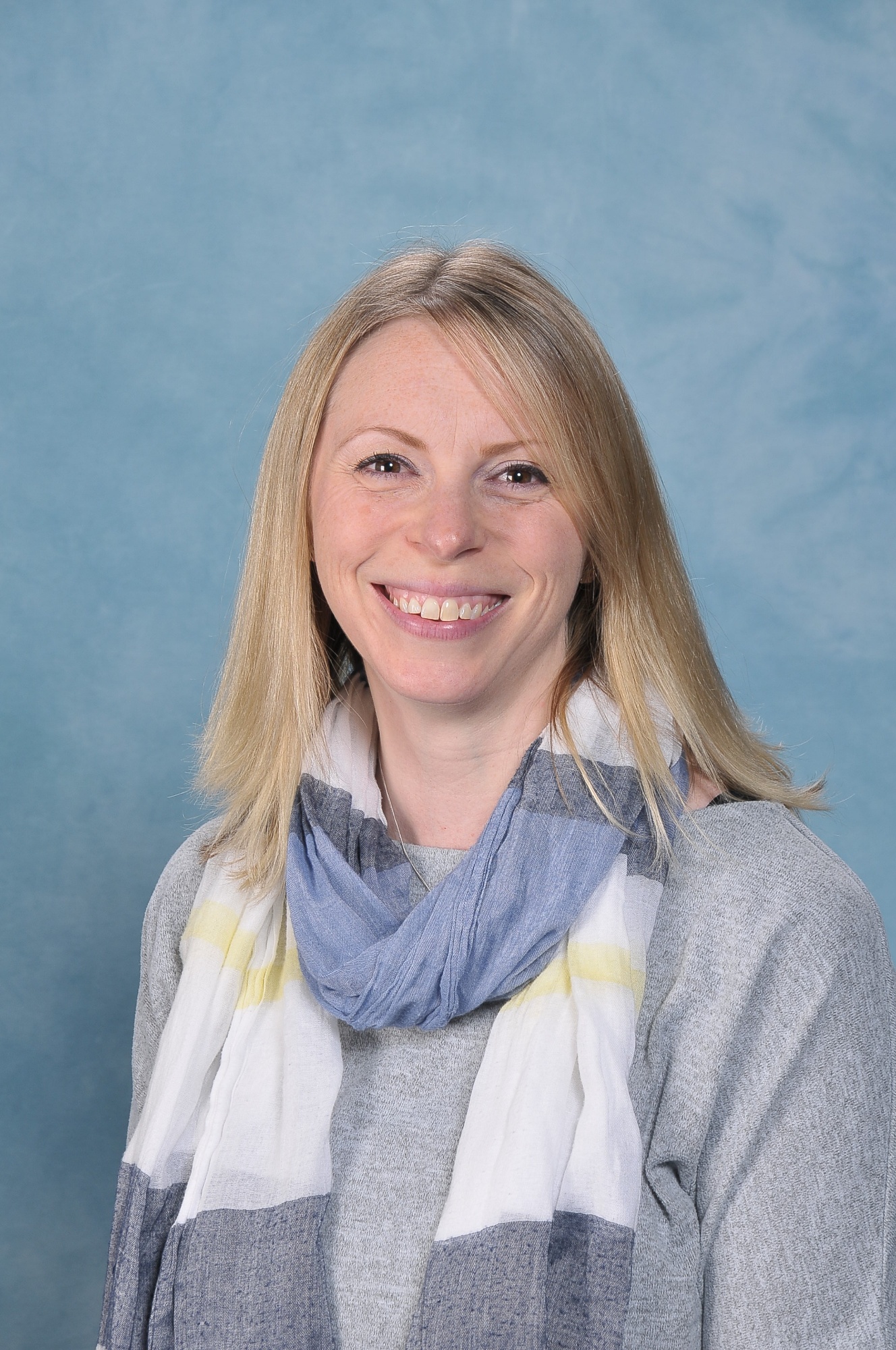 At Lytchett Matravers Primary School, we believe in music for all.
Curriculum
At LMPS we aim to engage and inspire pupils to develop both a love of music and their talent as musicians. We aim to develop a critical engagement with music, allowing them to compose, listen to and perform a wide range of musical styles both in individual and group settings.
Every child in Lytchett Matravers Primary School receives one music lesson a week from Reception to Year 6. This takes place in the lovely, spacious, well-equipped studio. There are several keyboards, xylophones, glockenspiels, metallophones and a wide variety of percussion instruments. A diverse range of topics are covered and often alongside the wider curriculum within each year group, where appropriate. Children enjoy taking part in a wide range of musical activities including singing, playing instruments, listening to and appraising music, playing games and performing.
At present, each year, Dorset Music Service supports a Musicianship Programme for a year group for a term. This gives the children the opportunity to learn to play a musical instrument free of charge for a term. If the children wish to continue with those lessons once the programme has finished, they may be able to do so.
Year 4 Brass Concert
This week was the final week for Year 4's Musicianship Programme, where they showcased their new skills to parents and friends in a small concert. We are so proud of the positive attitude the children have maintained through the programme and of the fantastic progress they made! Learning to play any instrument takes dedication and perseverance and our children have demonstrated this in spades. It is wonderful to see that so many children wish to carry on with their brass lessons after Easter. Well done Year 4!
ORCHESTRA PERFORMANCE
Our orchestra performed to the rest of the school in assembly, entertaining them with two quirky pieces; Shrimp Society Samba and Doily Daydreams. Since Covid, our orchestra has become significantly smaller and we are working hard to build it back up to its former glory! However, our small ensemble performed beautifully, with a little support from Mr Bilby and Mrs Markham.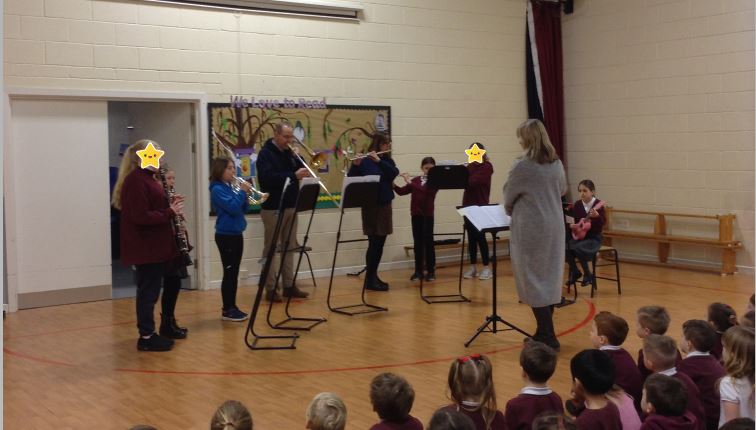 KS2 Choir at Castle Farm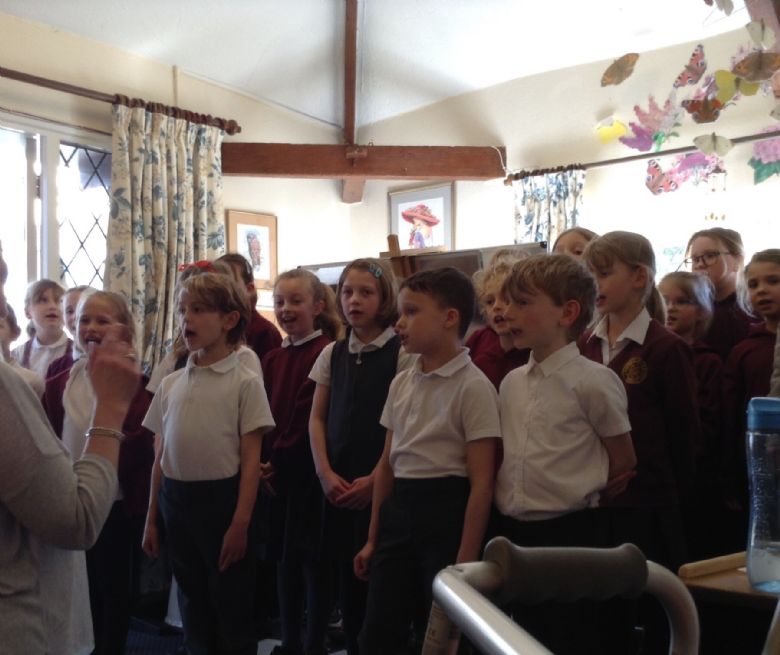 Members of our KS2 choir sang to the residents of Castle Farm Care Home and then mingled with them and chatted while enjoying some refreshments. It was a really lovely afternoon - the children sang beautifully and behaved impeccably. One of the children came away saying, "'I've made a new friend and her favourite colour is purple!"
The feedback from the staff and residents was fantastic and we are looking forward to our next visit!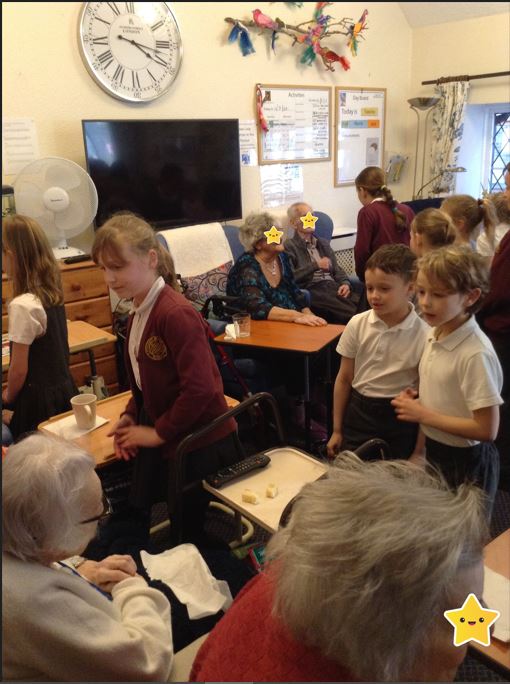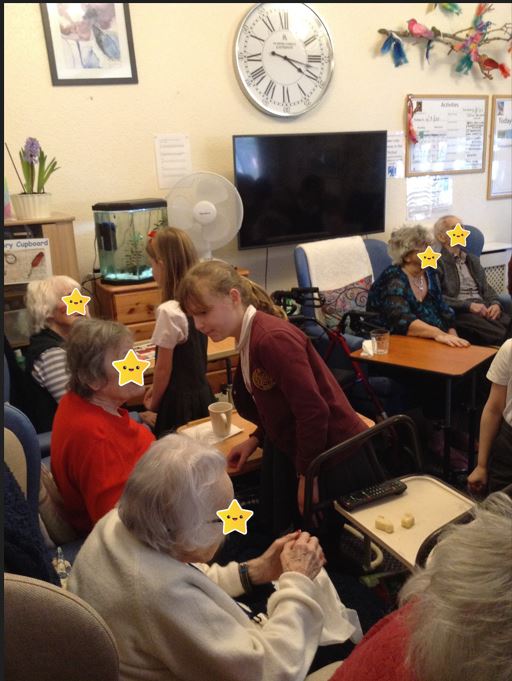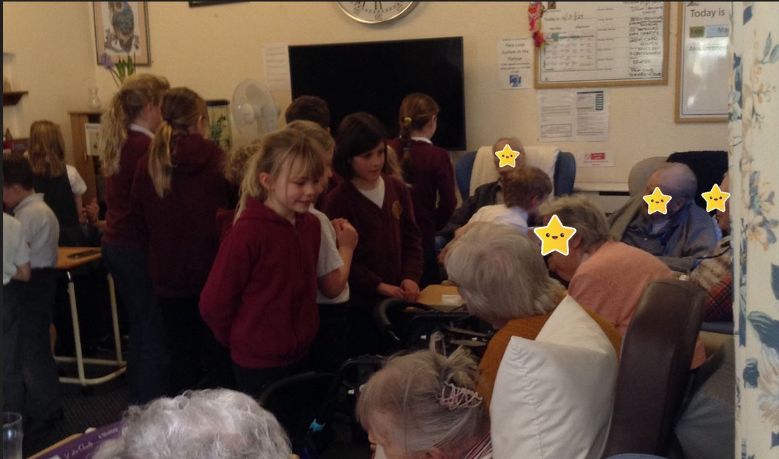 FUNDING FOR MUSIC LESSONS
Dorset Music Service have released information regarding funding support for music lessons. Please click on the link below to take you to the Changing Key funding page.
Changing Key Funding Applications
BRASS MUSICIANSHIP YEAR 4
Year 4 pupils have started their ten-week Musicianship Programme on brass instruments, led by Mr Bilby. They are all very keen and have been able to produce some great sounds! Please do encourage your child to practise regularly at home - even 30 seconds every day can make a huge difference. Information regarding continuation of these lessons will be coming very soon. Please do not hesitate to contact us if you have any questions.
Instrumental Lessons
At Lytchett Matravers Primary School we have a wide variety of private instrumental lessons available, that take place in our music practice room or the studio, and are offered from Year 3.
Drums - Mr Bennett
Woodwind - Mrs Neagle
Piano - Mrs Storey
Brass - Mr Bilby
Ukulele – Mrs Storey
Violin – Mrs Glaser
Guitar - Mr Gibson
Children that have been learning an instrument for at least one term are encouraged to bring their instrument to their whole class curriculum music lessons.
Musical Clubs at LMPS
Lytchett Matravers Primary School offers the following musical clubs:
| | | | |
| --- | --- | --- | --- |
| Club | When | Teacher | Children |
| KS2 Choir | Thursday after school | Miss Wells and Mrs Markham | Years 3, 4, 5 and 6 |
| Orchestra | Tuesday lunchtime | Miss Wells, Mr Bilby, Mrs Markham | By invitation |
---
Performances
Throughout the year, there are a variety of opportunities for all children to perform a musical item to an audience. We hold termly assemblies where the children can exhibit their newly acquired skills to an audience of fellow students and parents.
We work closely with our partner schools in the Lytchett Pyramid to take part in workshops.
We also work collaboratively as a school staff team to put on a wonderful end of year musical performance which involves choir, orchestra, dancers, actors and stage crew.
--------------------------------------------------
Below you can find the following documents;
A guide to music at Lytchett Matravers: This document guides you through the private instrumental lessons on offer at Lytchett Matravers and also includes a slip that you can complete to give to the office if your son/daughter is interested in taking up a musical instrument.
Music Curriculum Intent Statements for EYFS/ KS1 and KS2 for 2022-23
Web Pages & Useful APPs
The following web pages/apps may be of interest to you.