Nightingale - YEAR 2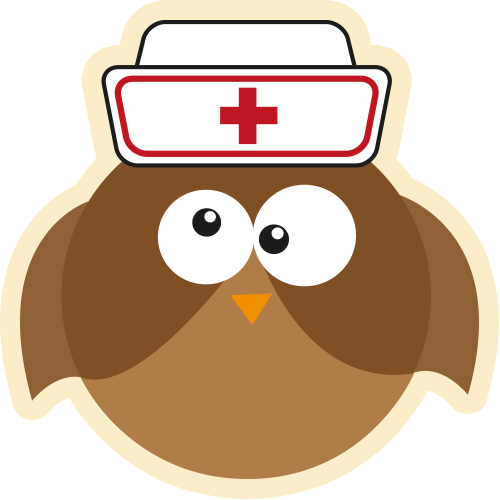 Welcome to Skylark Class!
Week beginning 7th December
Well, time is flying by! Just over 1 week to go. We have been working hard though but are looking forward to lots of Christmas activities next week. This week, we are learning about the Christmas story and the reason we celebrate Christmas. There is a crossword attached to the bottom of this page about the Christmas story if you want to have a go!
Week beginning 30th November
Well, Christmas really feels like it is beginning to start. Advent calendars are up and naughty elves seem to be invading the classrooms everywhere. It seems a little early to be starting but after this year it is nice to put some sparkle in the world!
We have been learning about advent and the reason behind the tradition.
This week, we are learning about instruction writing. The features and the words that are used. The children are getting very good at using imperative verbs. Ask them to give you instructions to draw something. See how specific they can be! Have fun!
Week beginning 9th November
This week, homework will be to continue with online learning.
Recycling in Science!
In Year 2, the children learn about materials and their properties. They look at the different uses materials have and why different things are made from different things. We have extended this to look at recycling different materials and why we need to recycle as much as we can. This week, the children will be learning about how plastic can harm the wildlife in our oceans. If you want to extend your child's learning, you could research this more.
Remembrance
On 11th of November we will be holding a minutes silence to remember soldiers who gave their lives for our freedom and for soldiers past and present. The children will be learning about why we wear poppies and learning about why we wear them. This will be age appropriate but it is vital our younger generation learn the significance of this event.
Week beginning 2nd November
Welcome back to the second half of the Autumn term! We hope you had an amazing week and are ready for a fun filled 7 weeks of learning.
Health and wellbeing
The children have all seemed happy and settled through our first half term even though we are experiencing different times. Some of the children have been talking about the new lockdown, so today we have reassured the children that school is open and that they are safe if they only touch their own things and keep washing their hands. The children's happiness and well being is very important to us so we hope we have put some minds at rest.
TT Rockstars
Apologies if your child has been given all of the times tables on TT Rockstars. It was set to half term, then re-set itself during the week off. This meant that some of you have been bombarded with some really tricky work- it should now be back to normal. Thank you for your patience.
This week the children are learning about The Gunpowder Plot.
There is a quiz attached in documents at the bottom of the page should you wish to complete it.
Have a happy and safe bonfire night. I am sure there will be many home firework displays. The children have also be learning about the Fireworks code.
Stay Safe and Enjoy!
Week beginning 19th October
HALF TERM IS AROUND THE CORNER!
Well done children and parents! We have made it to half term. Can we genuinely thank you for your patience and cooperation this half term, it has been very different to normal and everyone has faced the challenge with a smile so we thank you for that.
So, the children have been worked SUPER hard this half term and all seem happy and enthused with their learning which is great to see. Please have a chilled half term.....go and kick in Autumn leaves, find some conkers, toast marshmallows on the fire and get plenty of fresh air.....the cheapest and healthiest way to burn some energy!
Homework is being set this week and will be due in the Monday after half term.
We have also found a lovely Autumn scavenger hunt. It IS OPTIONAL but it looks a lot of fun!
You can find it at the bottom of this page.
The children will be sent home with an additional reading book this Thursday - reading is so fundamental at this stage. Remember though, reading is not confined to books and pinning your child down! Read signs, menu's, labels, print around the supermarket. There are so many reading opportunities all around you.
As we know, Halloween falls in half term. For those of you who like to partake in this celebration, here are some fun activities that you can do safely at home seeing as the traditional trick or treating won't be happening this year
https://www.parents.com/holiday/halloween/games/halloween-activities-for-kids-you-can-do-at-home/
So, please let us take this opportunity to wish you a very happy and safe half term and we look forward to more fun and learning on 2nd November.
Miss Reid and Miss Rodell and the Year 2 team.
Week beginning 12th October
This week we have been writing sequels to Goldilocks and the 3 bears. You'll be amazed what Goldilocks gets up to when she grows up. The children really have lovely imaginations.
Please keep on with the online learning. I know some children are finding it tricky. If this is the case, concentrate on x2 for their times tables. Group pasta into 2's and practise counting in 2's. try ti get quick recall when playing with the pasta.
Thank you all for all the effort that is going into reading at home. I can't tell you how much difference it makes to the children. Reading is a big focus in year 2 as it underpins so much that we do. Just a reminder, the red reading folders need to be in on a Monday and a Thursday please.
Have a lovely week and keep spotting those signs of Autumn!
Week beginning 5th October 2020
This week we have continued learning about Goldilocks and the 3 bears. The children have created wanted posters and have written a letter as Goldilocks apologising to the bears for her behaviour. In science, the children have explored materials and their properties and have designed new houses to rebuild London after the fire. They had a walk around school and looked at what our building is made of and how it is better than wood and straw and tar. The children did a great job and were using some great vocabulary.
As part of our topic, the children have been learning about modern day fire safety and although we should never have a fire like 1666 again, it is important to know that fire can be dangerous. The children have learnt about fire safety and have been making safety posters.
Later this week, the children will be learning about Autumn. When you walk or drive home, take some time to talk to the children about what you see, what they notice, how are things changing around them?
The children have settled so well and are growing so much in confidence. They are remembering our new routines well.
Have a lovely week everyone
Reading
Hopefully your child brought a reading book home this Monday. These books need to be returned on Thursday. The books are then left for a few days and the children will be given a new book on Monday. Please feel free to read books from your local library and home books Thurs-Sunday. We know this is not the normal way of working but we are working hard to minimise germs. Red reading folders only need to be in school Monday and Thursdays. Thank you so much for your cooperation.
Homework.
Please see the tabs to the left for your child's homework. Homework is set Wednesday and needs to be completed by the following Monday. Please allow time for your child to complete the tasks, they are designed to enhance learning within the class that week and really will help your child. As with everything technical, there may be teething problems, please bear with us.
Our Topic
The children are already getting their teeth stuck into their new topic. It never ceases to amaze me how much the children love learning about this and are so enthusiastic. If you wish to allow your child time to research more about The Great Fire of London, it will help with their factual written work and help them understand what we are doing.
Here is a fun quiz based on facts we have learnt so far!
1. When did the fire start?
2. Why did the fire start?
3. What made the fire spread so quickly?
4. What was the name of the street the fire started on?
5. What was the name of the baker?
6. Who buried valuables from the fire?
One extra point if you can say what he buried.
7. How do we know about the events of the fire?
8. How many days did the fire burn?
9. How did the fire stop?
10. Why didn't they dial 999?
Welcome back!
Welcome back everyone. It is great to be back at school. We have spent the last few days getting to know each other and our new classrooms. Well done to you parents as the children have all come back happy and ready to learn, we know it has not been easy.
Watch this page for further updates as to what we get up to.
PE days are Monday and Friday, so please ensure you child comes to school in kit on those days.
Meet the Team!