Rights Respecting School (RRS) and Multicultural Education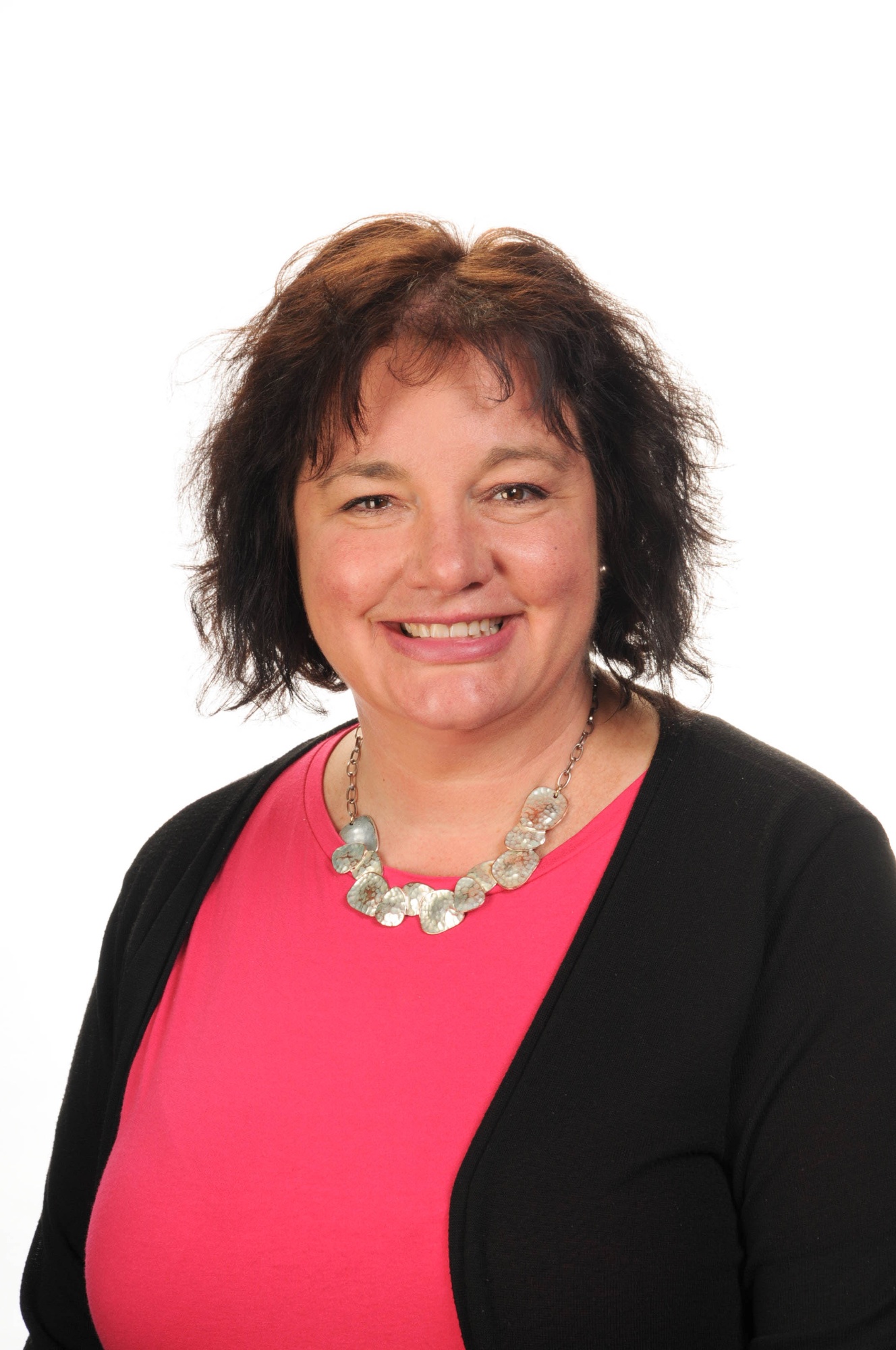 Lytchett Matravers Primary School is proud to be a Rights Respecting School as recognised by UNICEF.
We gained our Recognition of Commitment (ROC) Award in 2015 and we are absolutely thrilled that we earned our Level 1 Award (March 2017). Jilly Hillier, on behalf of UNICEF, assessed our school and you can read her full report at the bottom of this page. Currently, we working towards obtaining Level 2. We are so grateful to the children, parents, staff and governors for embracing our mission to become a Rights Respecting School.
Please see the documents at the bottom of the page for a quick guide to a Rights Respecting School. The pupils of LMPS have also written their own guide, which can be found by scrolling to the bottom of the page.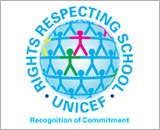 Our Steering Group, leading the work we do in school is made up of our Student Voice, our Eco Team, Mr France, Mrs Dominey, Mrs Blake, Miss Barker, our school governors and Mrs Hancock. They work very hard alongside all of our staff members to ensure the Rights Respecting ethos is embedded throughout our school.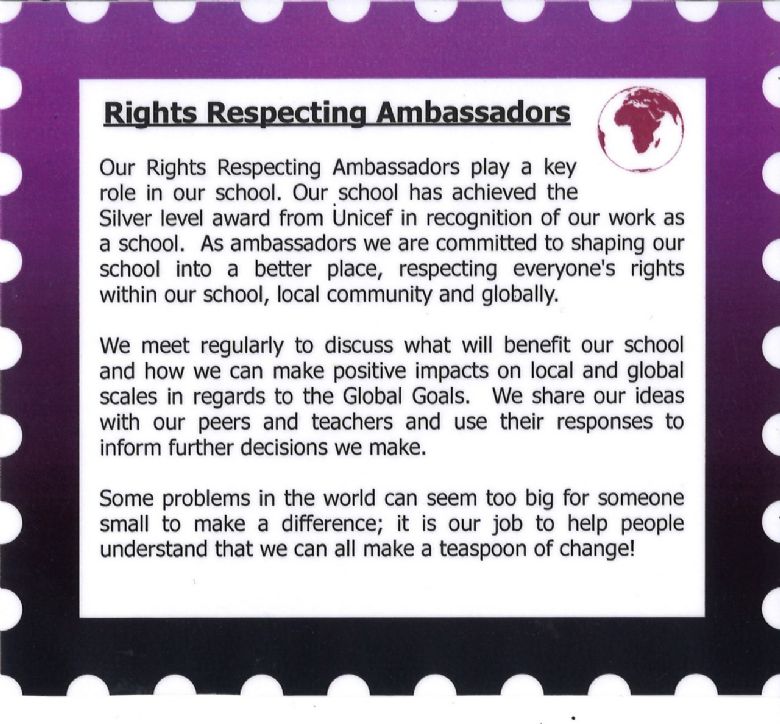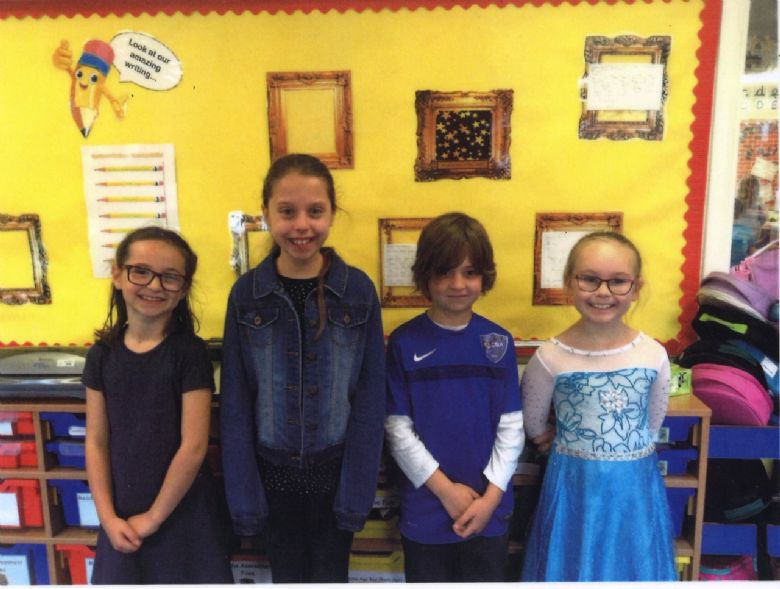 The Student Voice, alongside the Rights Respecting Ambassadors, have voted to support the charity Child of Hope as our second charity for the Spring term (following the February half term break). Child of Hope is a charity making huge improvements for slum children and their families from its school in Eastern Uganda – by providing free education, healthcare, welfare, food and clothing to children from the poorest and most vulnerable families. Bex Okotel, a former LMPS pupil who founded the school with her husband, will be visiting LMPS during the summer term to work with our children to teach them about life in the slums of Uganda.
The Student Voice and the Rights Respecting Ambassadors consulted with the school about fund raisers and they would like to do a sponsored Spelling Bee in conjunction with World Book Day 2020
This year we will celebrate World Book Day on Friday, 6th of March and we would like to ask each child who chooses to dress in non-school uniform to make a donation. The children can dress as a favourite book character or author or just come in their own clothes. The money raised from the donations will be divided between Child of Hope and our own school – the children have requested that we use the money to buy more books for our school.
On, Friday 14th February, there was an assembly about the Spelling Bee. Each child was given a list of appropriate words to learn by their teacher; over the next few weeks, the children can learn their words at home. During the week of 2nd March, each class teacher will have a Spelling Bee where the teams will work together to decide the correct spelling of the words on white boards. Being part of a team will allow all children to join in, working together to support each other – no matter how many words they have learned. The winning teams of each class will then compete in one of four Spelling Bees (Reception, Key Stage 1, Lower Key Stage 2 and Upper Key Stage 2) on Friday, 6th March when they can come to school in non-school uniform. Learning the words and taking part is not compulsory, however we do hope that as many children as possible will take part in this fantastic challenge. There will be certificates for everyone who takes part and prizes for each Key Stage winner. We are very excited about this opportunity to improve our spellings, raise some money for a good cause and have fun!
Global Goal Bingo
What are the Global Goals?
In 2015, world leaders agreed to 17 goals for a better world by 2030. These goals have the power to end poverty, fight inequality and stop climate change. Guided by the goals, it is now up to all of us, governments, businesses, civil society and the general public to work together to build a better future for everyone.
As a Rights Respecting School it is our responsibility to help our community and wider area because we have a duty to Global Citizenship. The goals can seem HUGE and we can feel like we are too small to make a difference and this is where our teaspoon of change comes in. Yes these goals are huge and we cannot solve all the worlds problems on our own but working together if we can each make some teaspoons of change in our own life we can work together to make a bigger impact. This year our Rights Respecting Ambassadors have chosen to focus on Goal 15- Life on Land.
Goal 15- Life on Land
Protect, restore and promote sustainable use of terrestrial ecosystems, sustainably manage forests, combat decortication, and halt and reverse land degradation and halt biodiversity loss.
As well as work in school we are encouraging all children to take part in our Global Goal Bingo to help make teaspoons of change at home.
Here are some examples of how you and your child can help make a teaspoon of change:
Reduce your use of paper. Avoid printing and substitute it with electronic devices or carriers.
Don't buy products tested on animals: Check the labels on the products you buy.
Recycle paper, glass, plastic, metal and old electronics.
Clean your local parks and forests.
Compost. Composting food scraps can reduce climate impact while also recycling nutrients.
Who has made a difference?
Take a look at who has already started to make some teaspoons of change.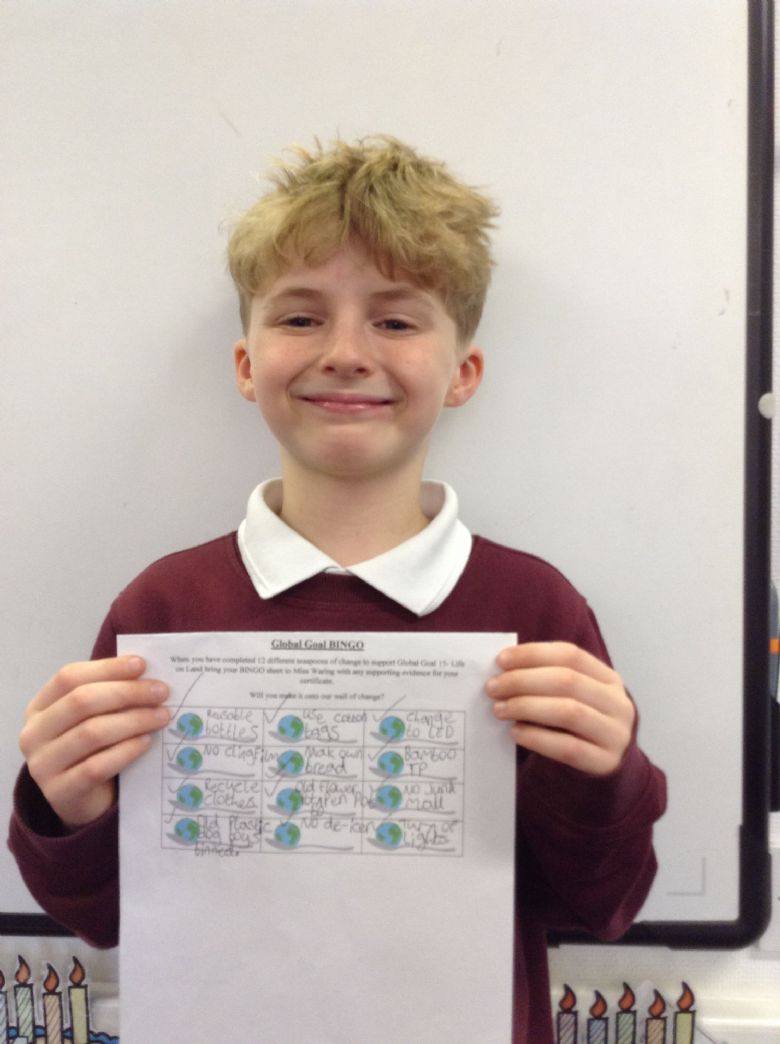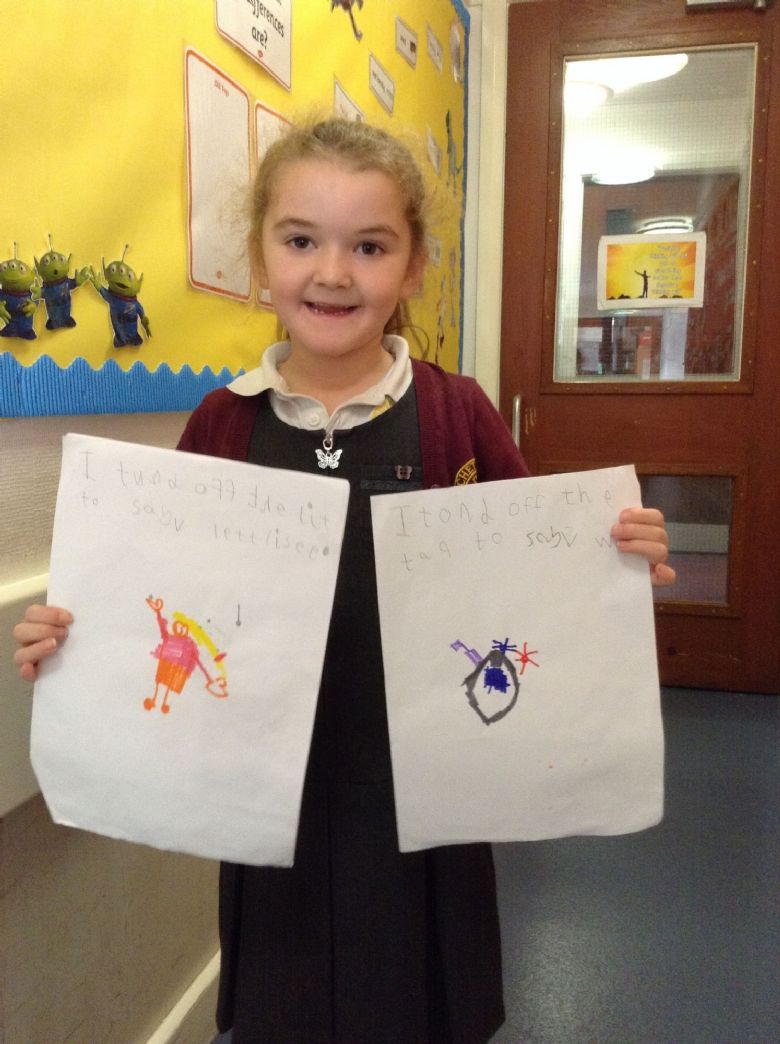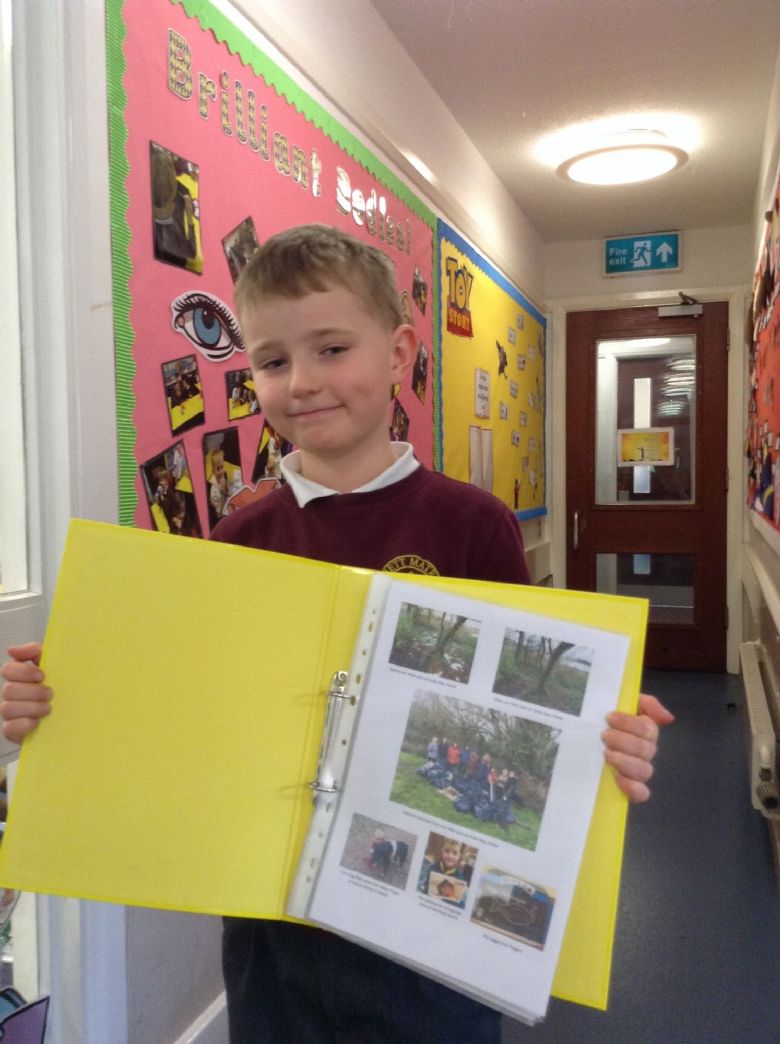 Are you up for the challenge?
If you and your family are up for taking the challenge and want to support life on land please find the Bingo sheet attached at the bottom of the page. Please bring your completed Bingo grid to Mrs Hancock with any supporting evidence when you have a full house!
What is the Rights Respecting Schools Award (RRSA)?
The award recognises achievement in putting the UN Convention on the Right of the Child (UNCRC) at the heart of a school's practice to improve well-being and help all children and young people realise their potential.
The award is based on principles of equality, dignity, respect, non-discrimination and participation. The initiative started in 2006 and schools involved in the Award have reported a positive impact on relationships and well-being, leading to better learning and behaviour, improved academic standards and less bullying
Learn more at: https://www.unicef.org.uk/rights-respecting-schools/about-the-award/what-is-the-rights-respecting-schools-award/
Being a Rights Respecting School, we believe, helps our pupils become confident, caring and responsible young people both in school and in the wider world. By learning about their rights, our pupils also explore how they need to respect these rights and stand up for the rights of all children in the world as global citizens.
Why Multicultural Education?
A Multicultural Education refers to any form of education or teaching that incorporates the histories, texts, values, beliefs, and perspectives of people from different cultural backgrounds.
Article 31: We have the right to relax, play and take part in a wide range of cultural and artistic activities.
We celebrated Black History Month in October. Each class learnt about a famous black person such as Rosa Parks, Nelson Mandela, and Martin Luther King. We had an assembly to share our work: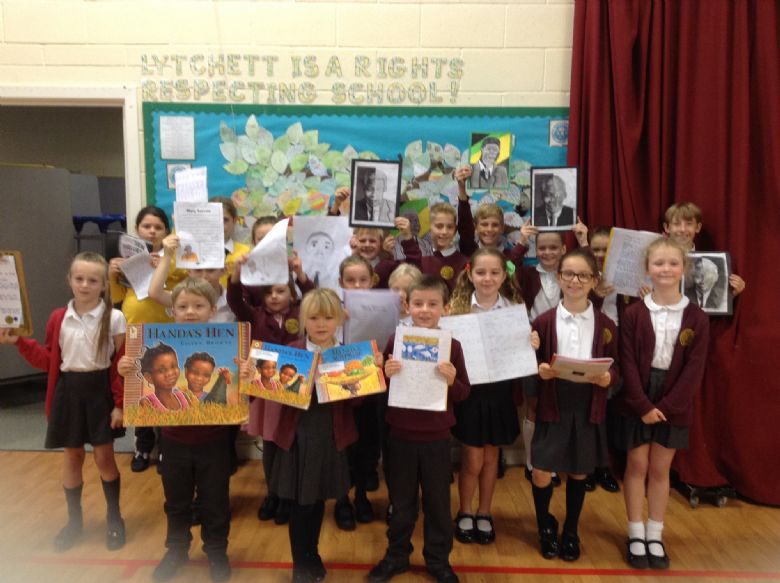 If you would like more information about the RRSA and our Multicultural Education or would like to become involved in our Rights Respecting group, please contact Mrrs Hancock.
Our Whole School Charter
We have created a Whole-School Charter, which you can see in our office area and in the main school hall. In addition to this, each class has created their own Class Charter, in order to establish the rights each child has in school and the behaviour that is expected of the children, in order to respect the rights of themselves and others around them.
Reception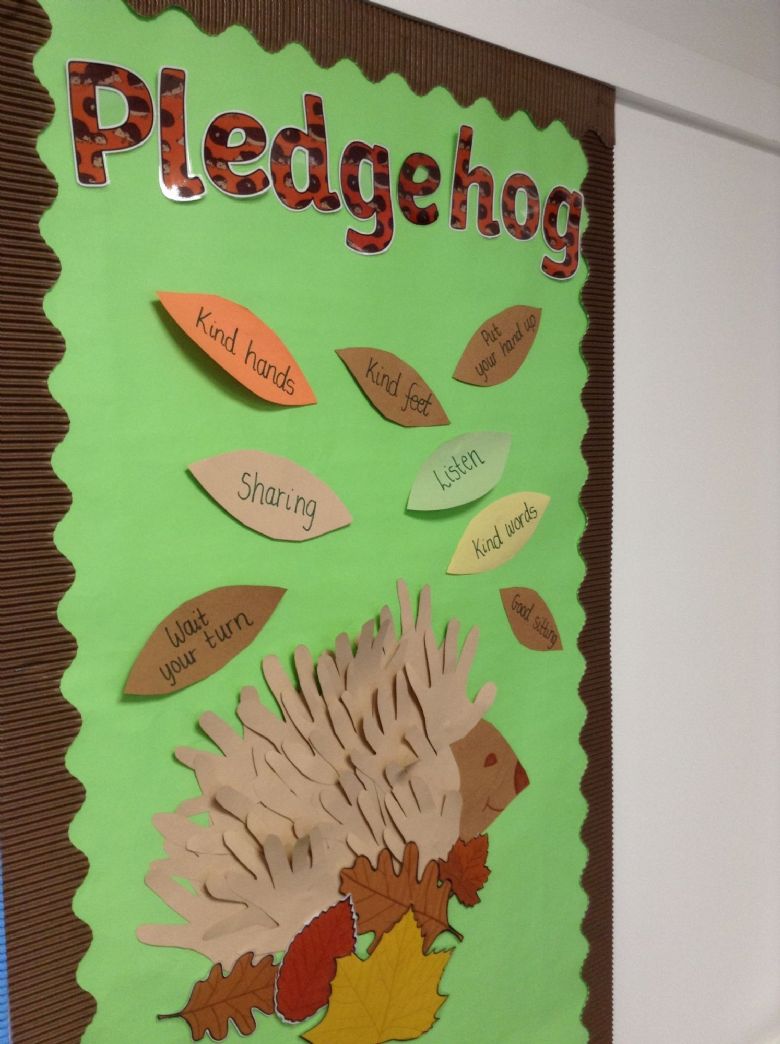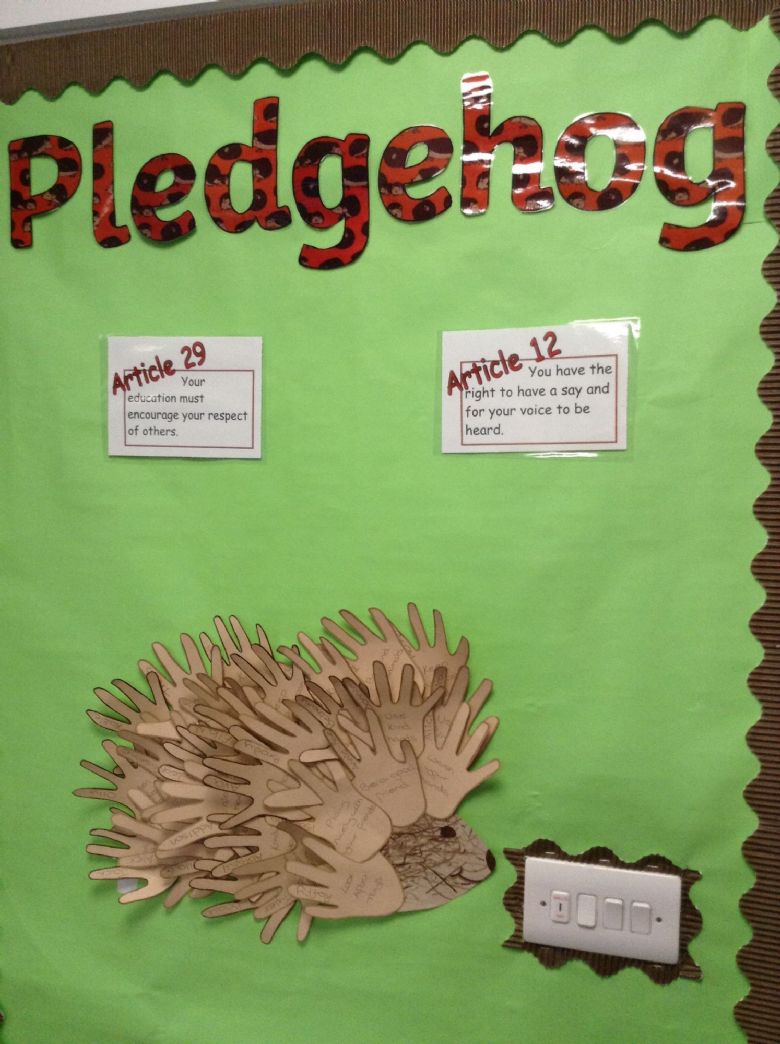 Year 1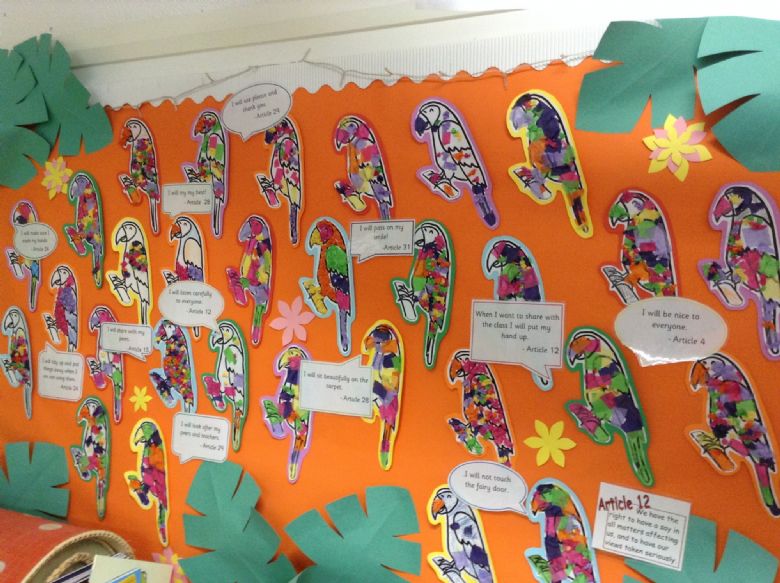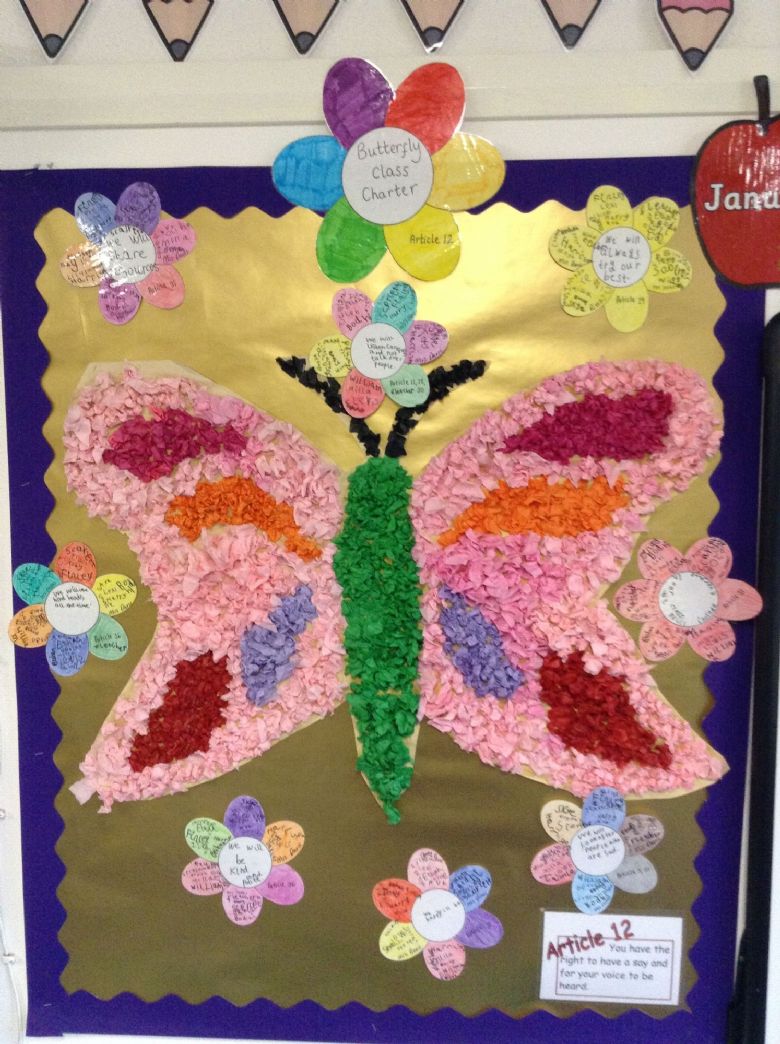 Year 2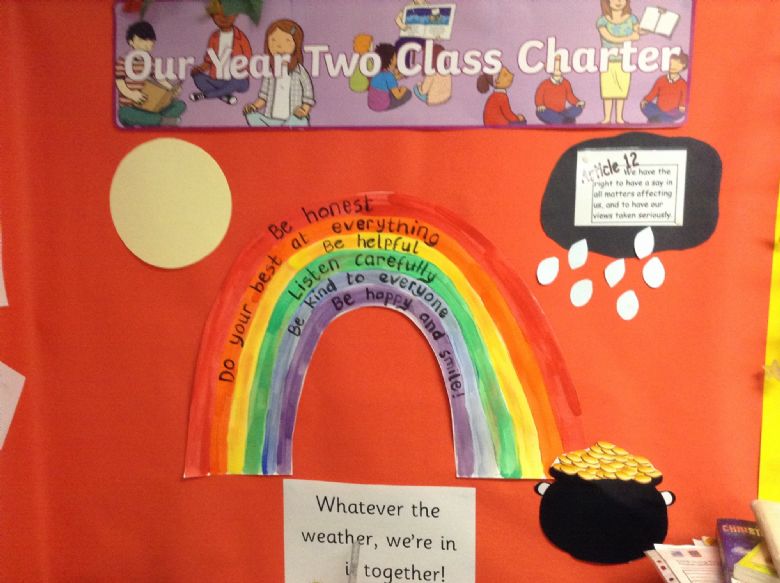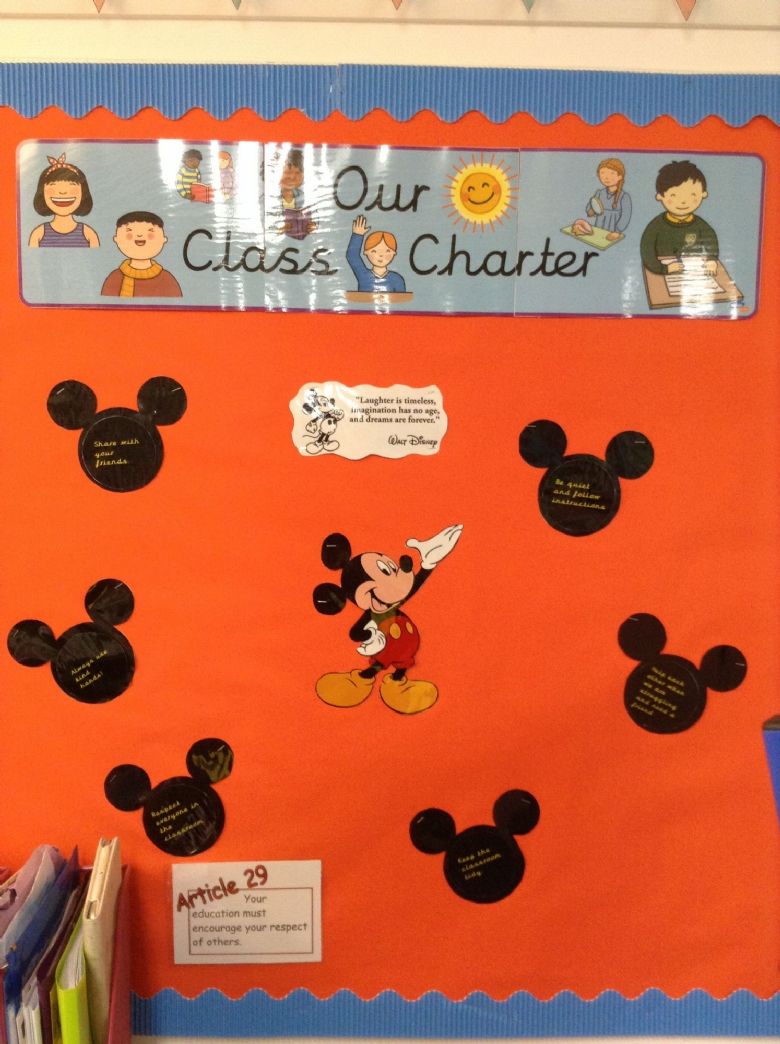 Year 3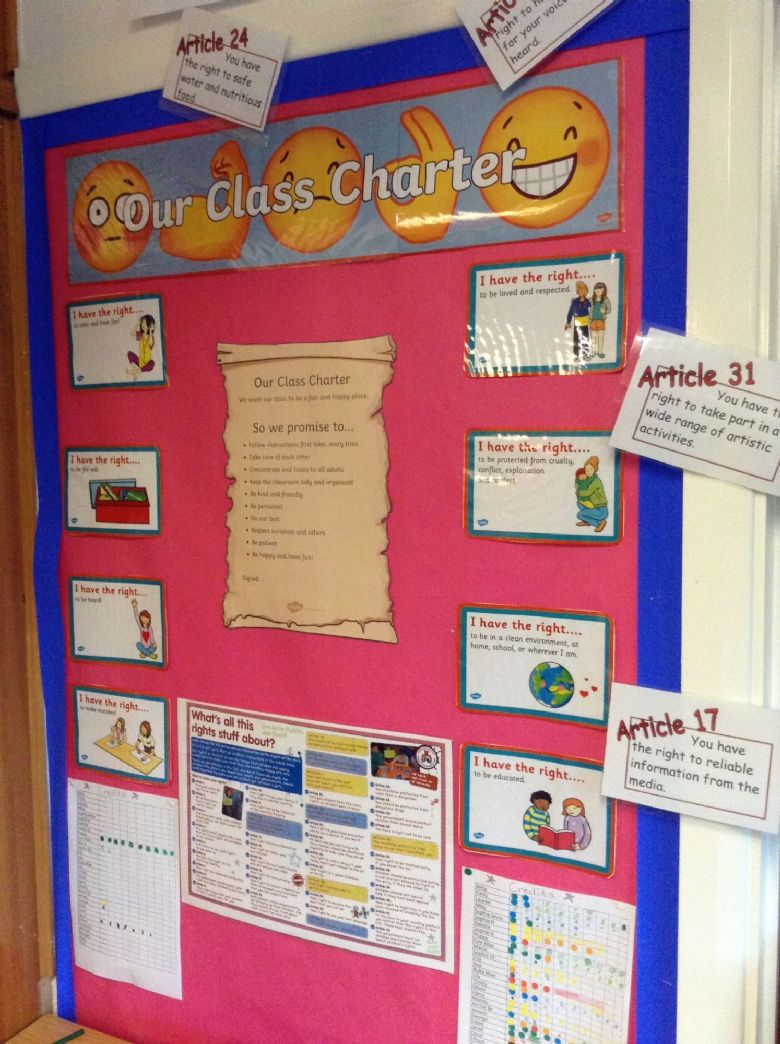 Year 4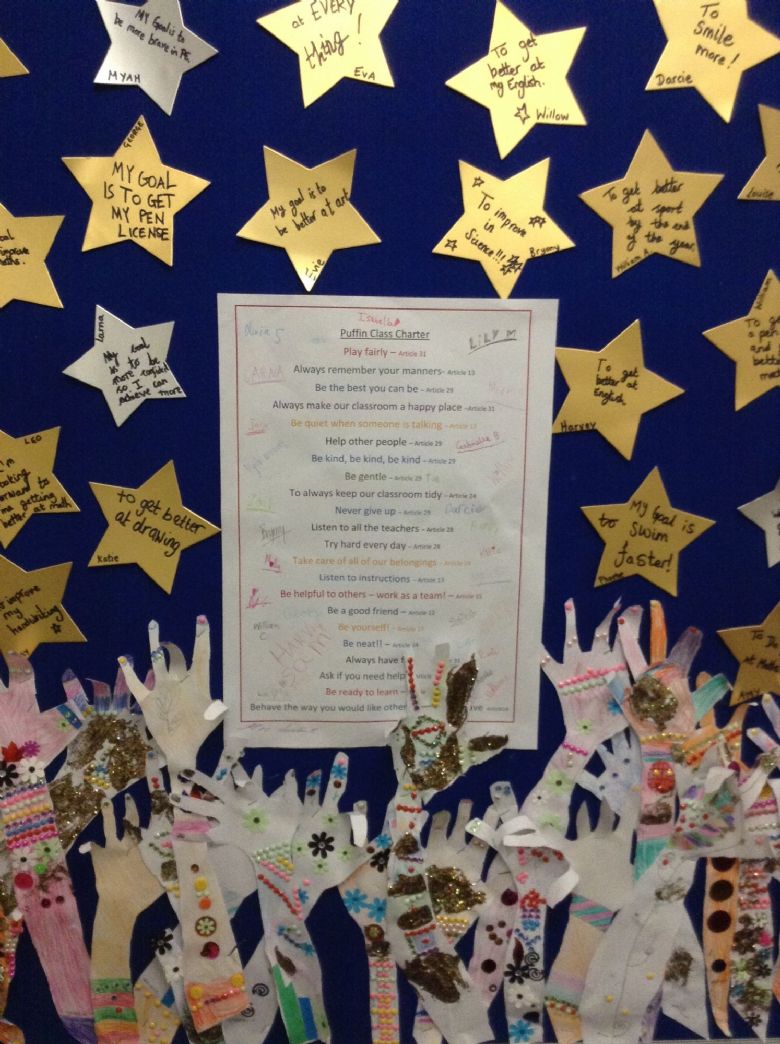 Year 5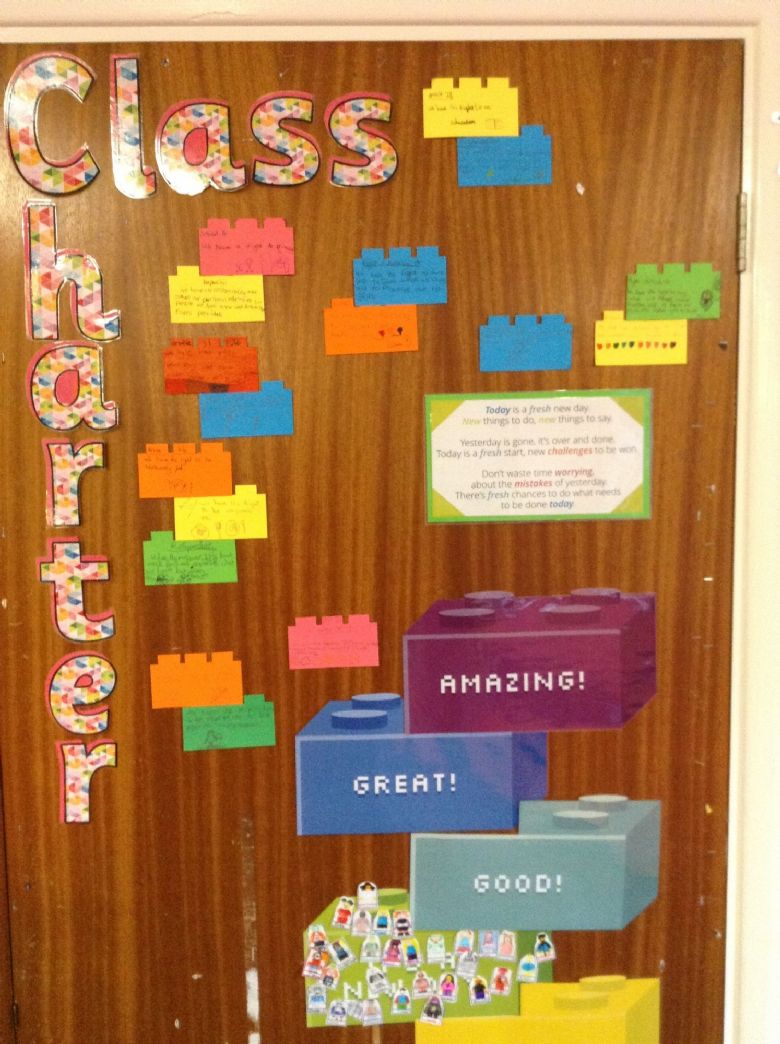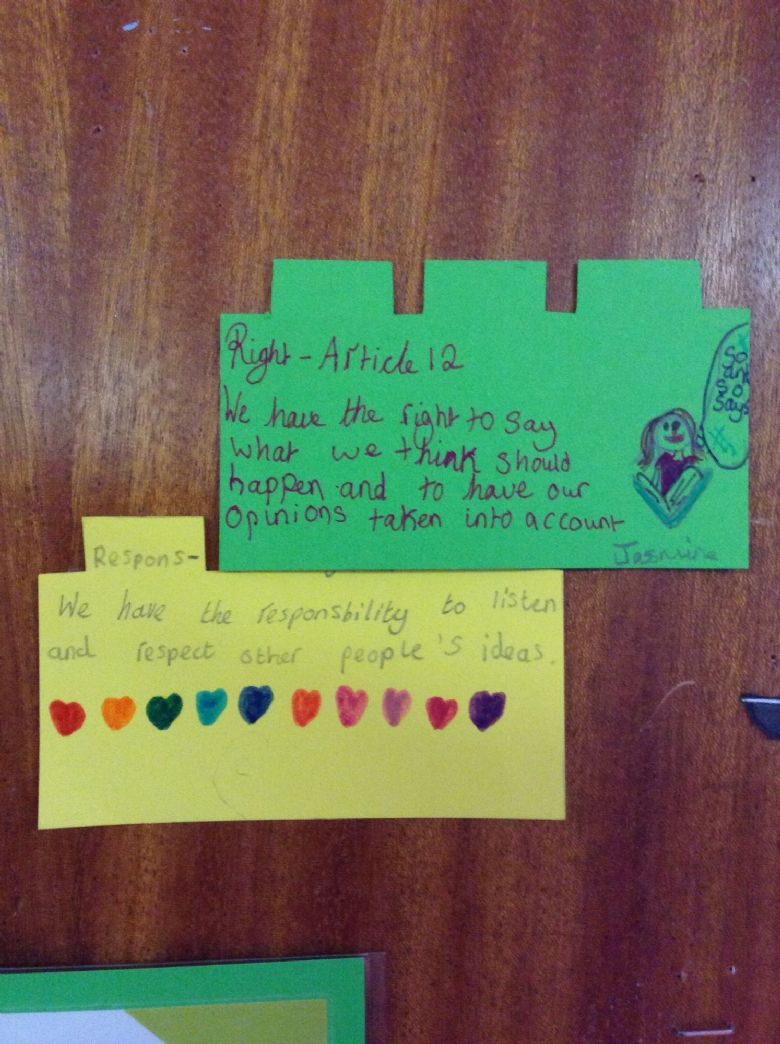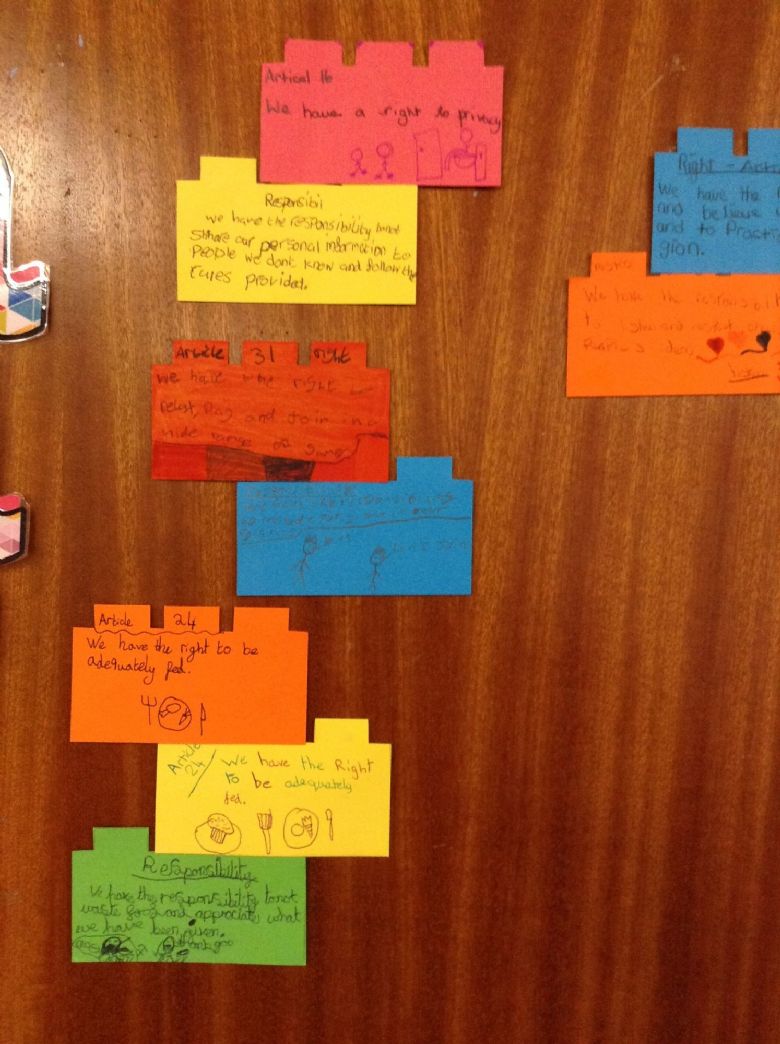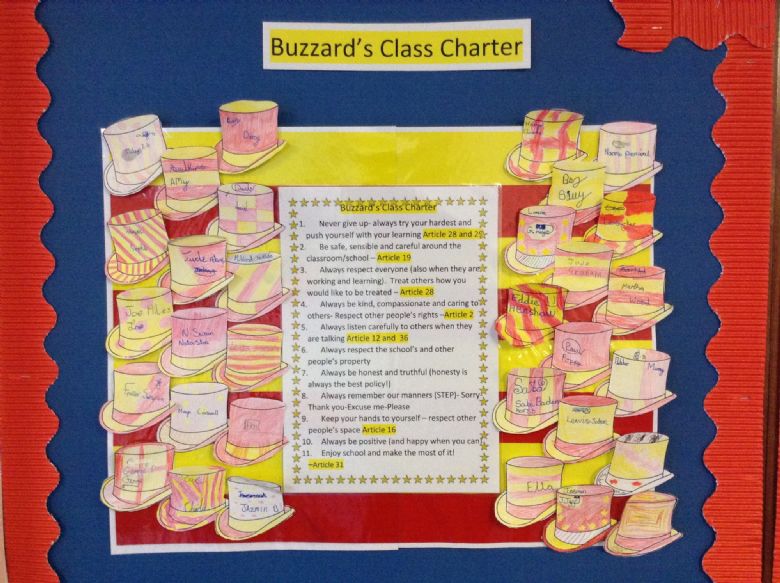 Year 6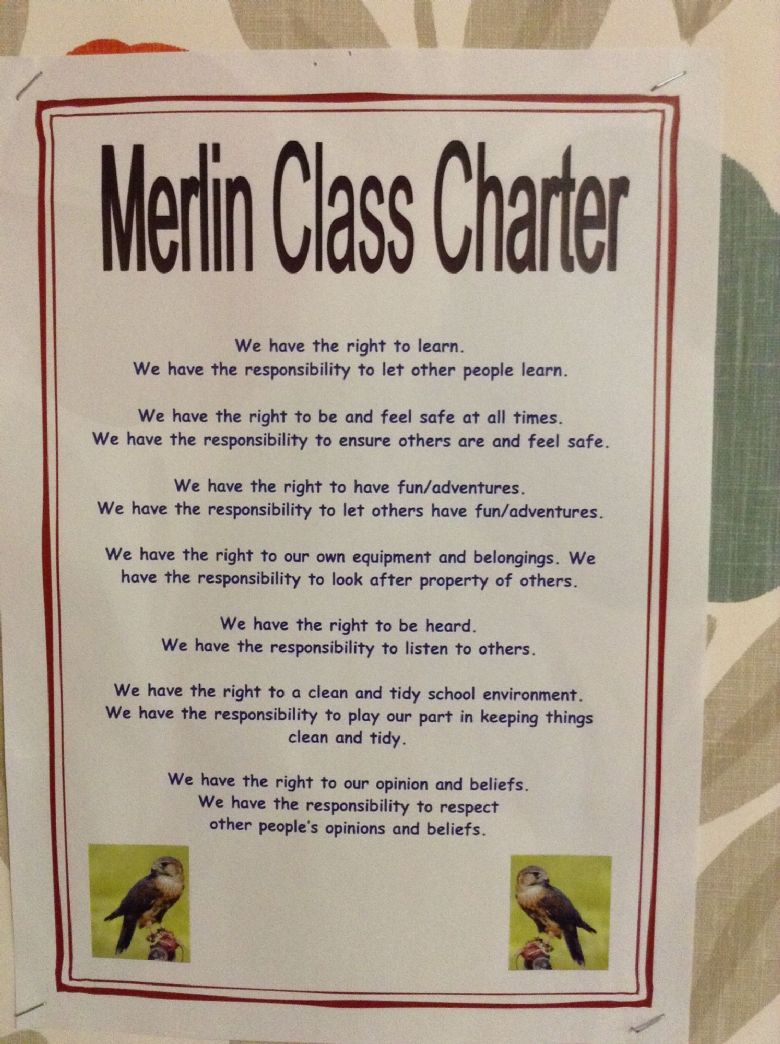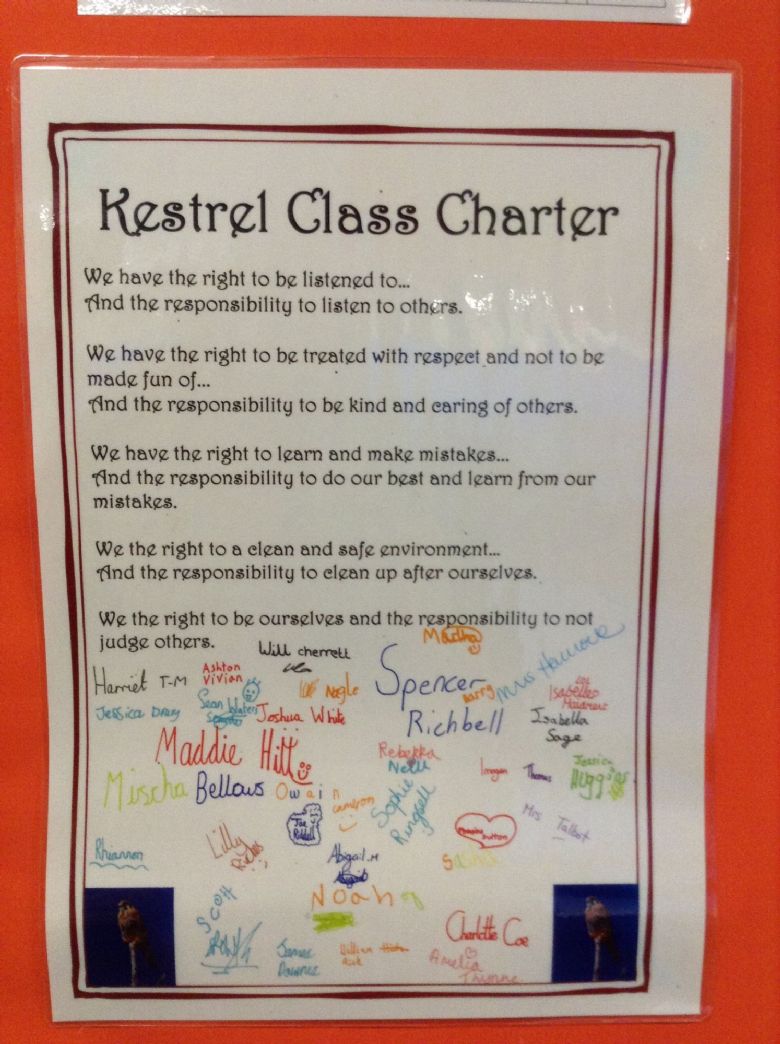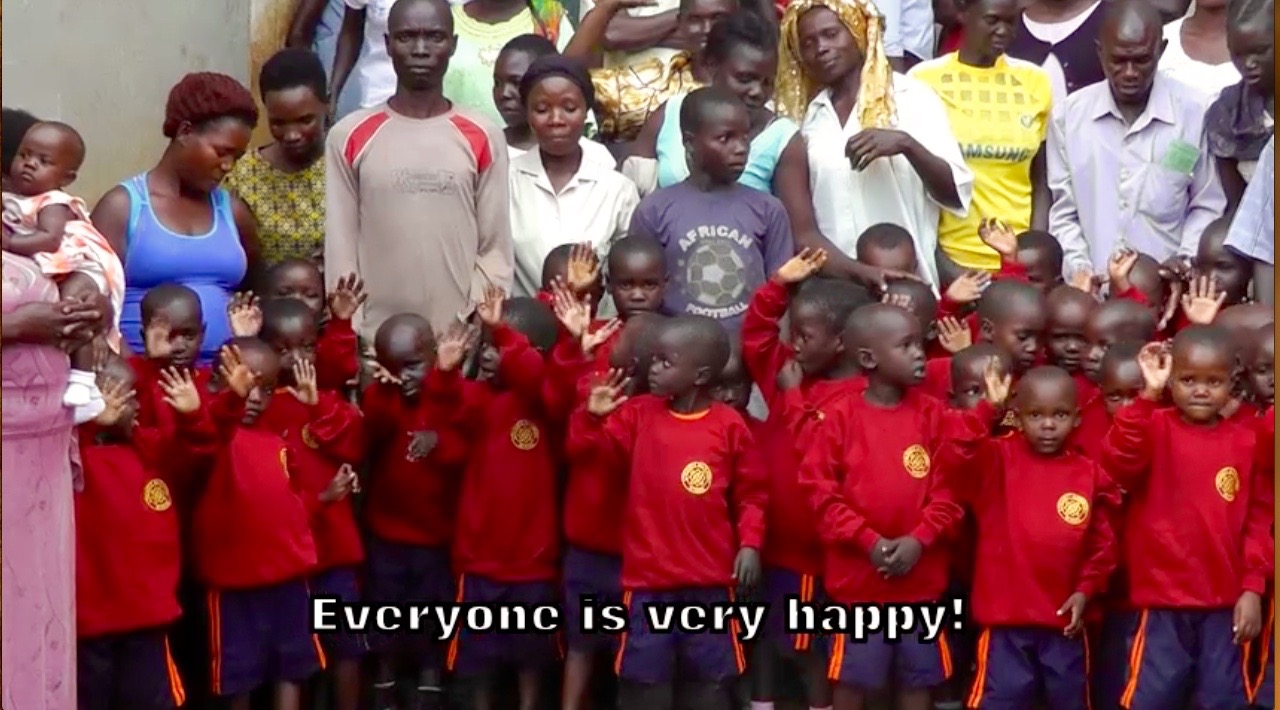 REWARDS: At LMPS we believe that the successes of all children should be celebrated. Credits are awarded for achievements across all areas of the curriculum, as well as oustanding behaviour. If a child earns 10 credits, they are then awarded a merit certificate by Mr France in our celebration assembly. Each merit earns 10 points for the child's house (Arundel, Trenchard or Maltravers). Once two Merit Certificates have been earned, they can be exchanged for a Non-School Uniform token! This token gives the child the right to wear Non-School Uniform whenever they wish, for one day only - simply hand it into the office when you arrive!
SANCTIONS: A or B Marks may be awarded if a child does not respect the rights of themselves or others. Please find our Behaviour, Bullying & Cyberbullying policy document below for more details.