Year 6
Industrial Revolution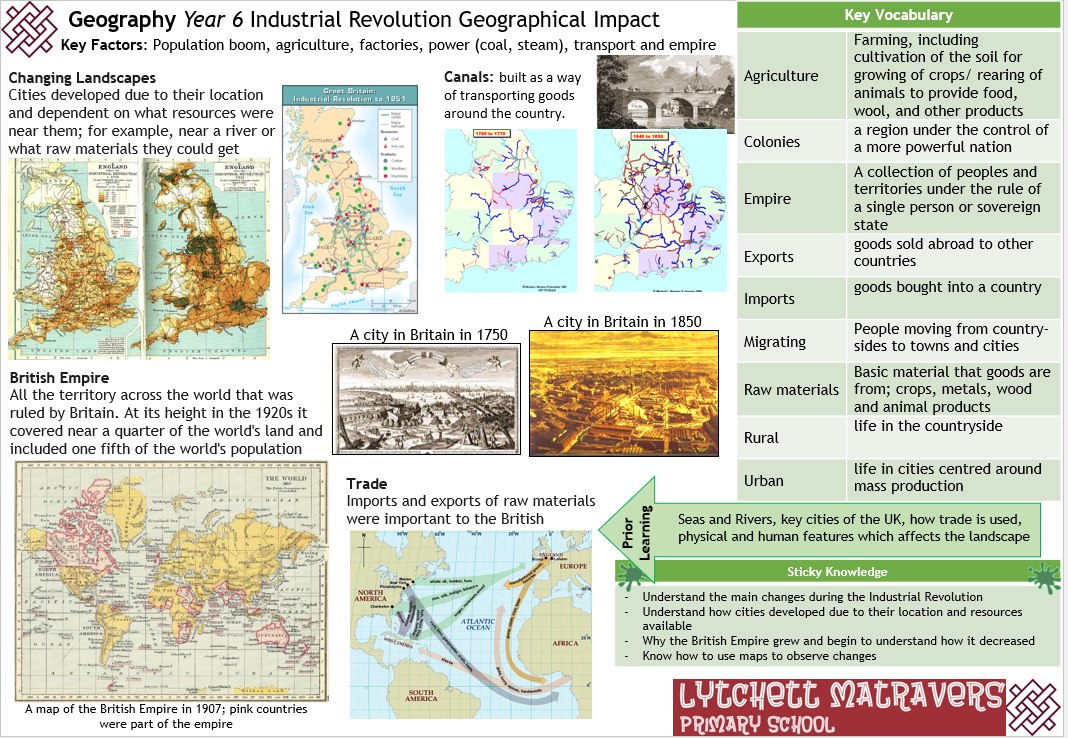 In this unit, children will deepen their understanding of the Victorian times, where they will be exploring the geographical impact from the Industrial Revolution. They will understand the main factors in the creation of Industrial Britain and locate key locations; key cities, rivers (and how these were important), exploring the use of canals. They will understand how the British landscape changed during the Industrial Revolution, and how the British Empire grew during due to trade.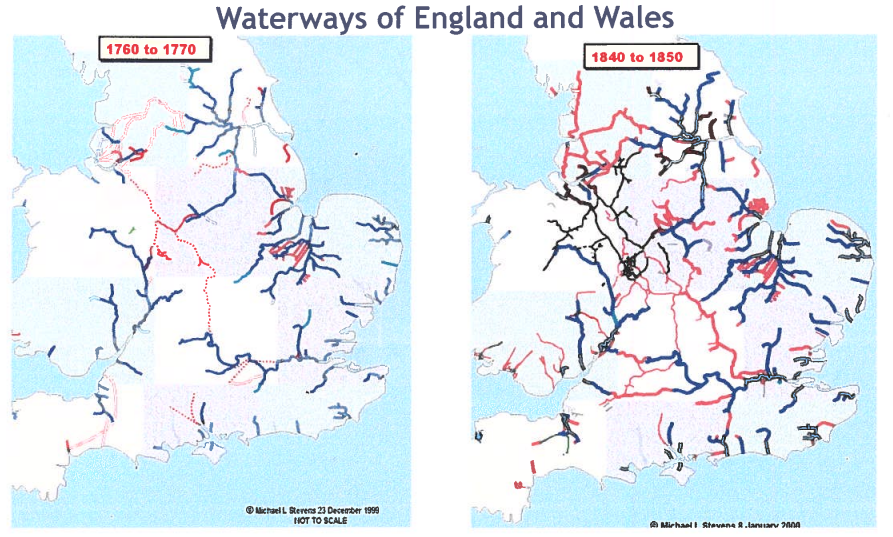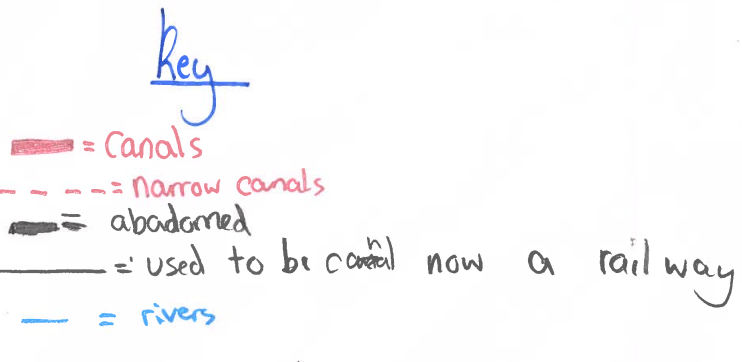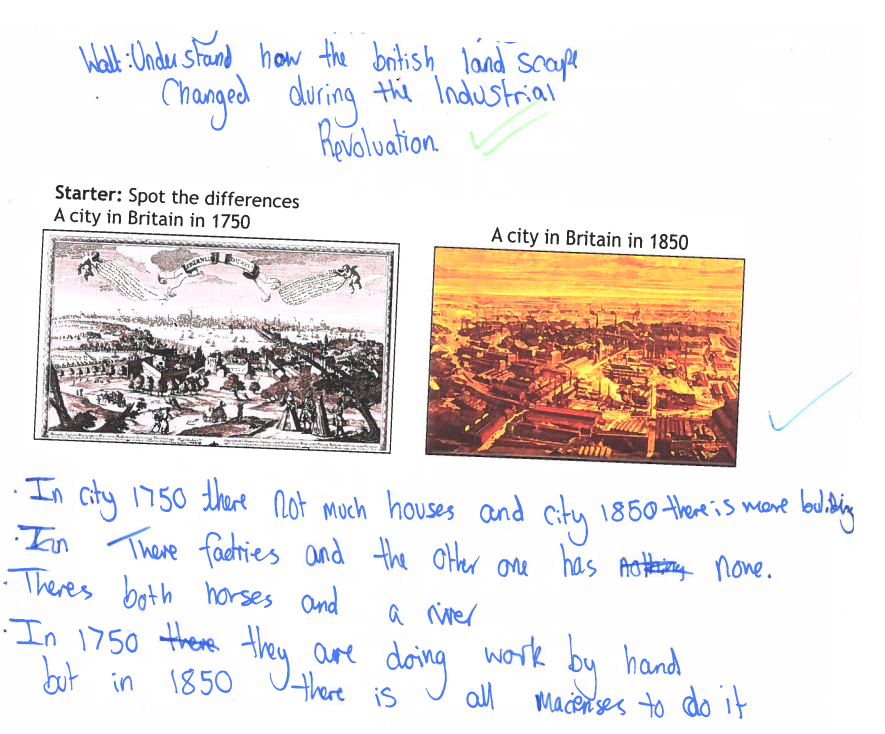 Trade and Economics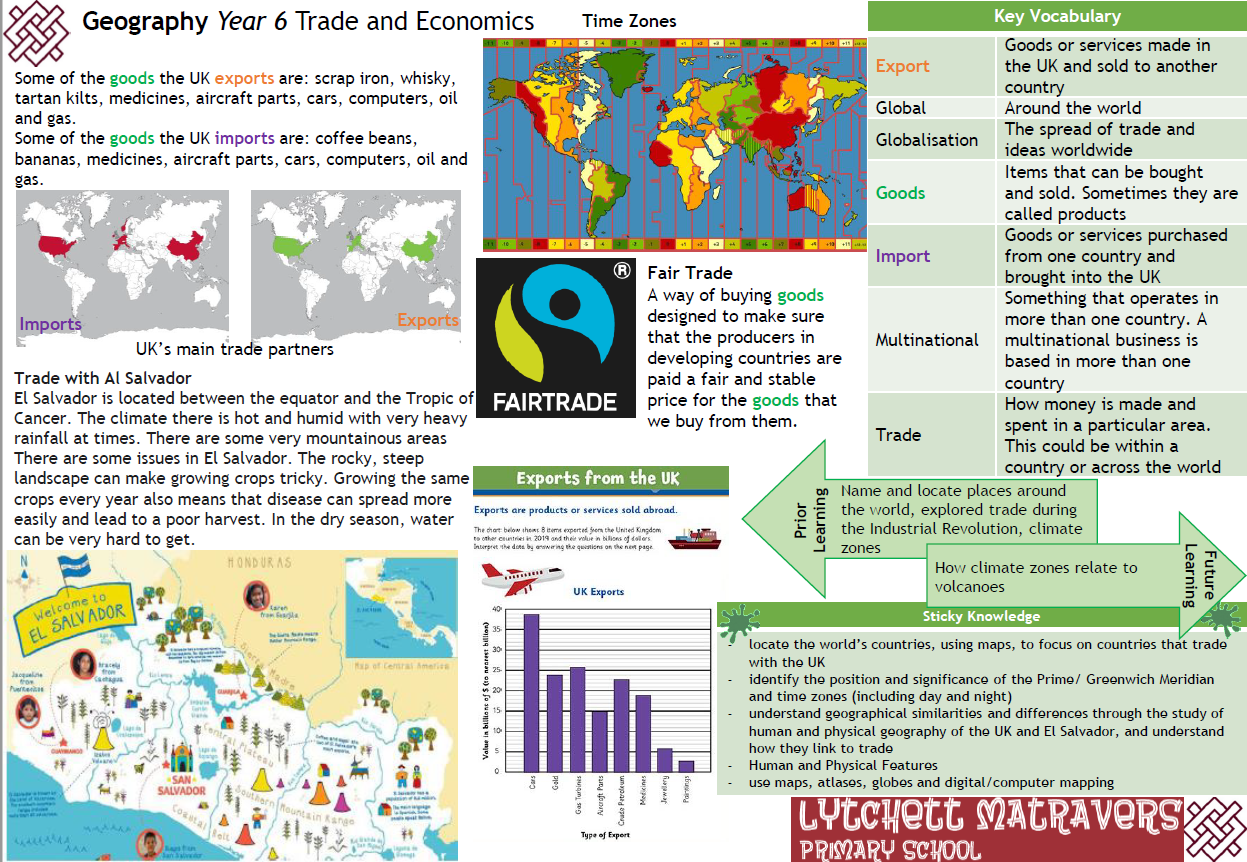 Children find out about how goods and services are traded around the world. They will explore the UK's trade links today and in the past, finding out about goods imported and exported and the methods of transport used. Through a more detailed look at one of the UK's trade partners, the children will learn about the benefits of trading internationally, as well as the risks to this area. The children will also learn about fair trade and why it is important in a global market.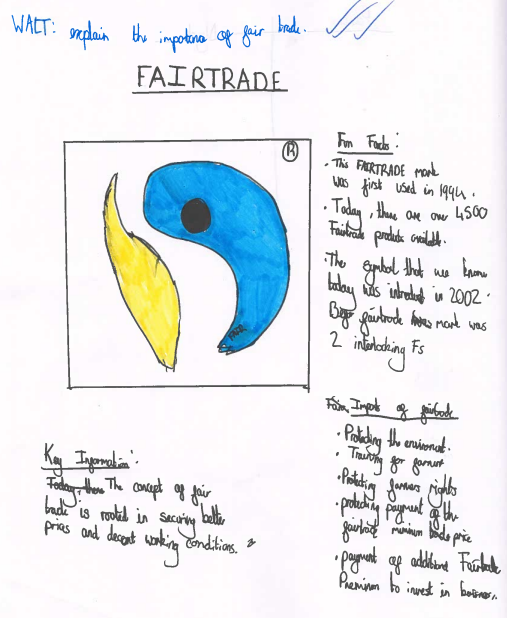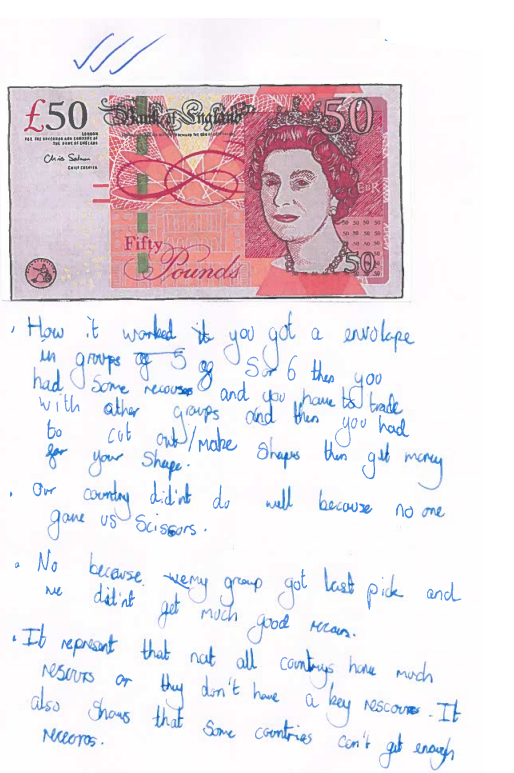 Natural Disasters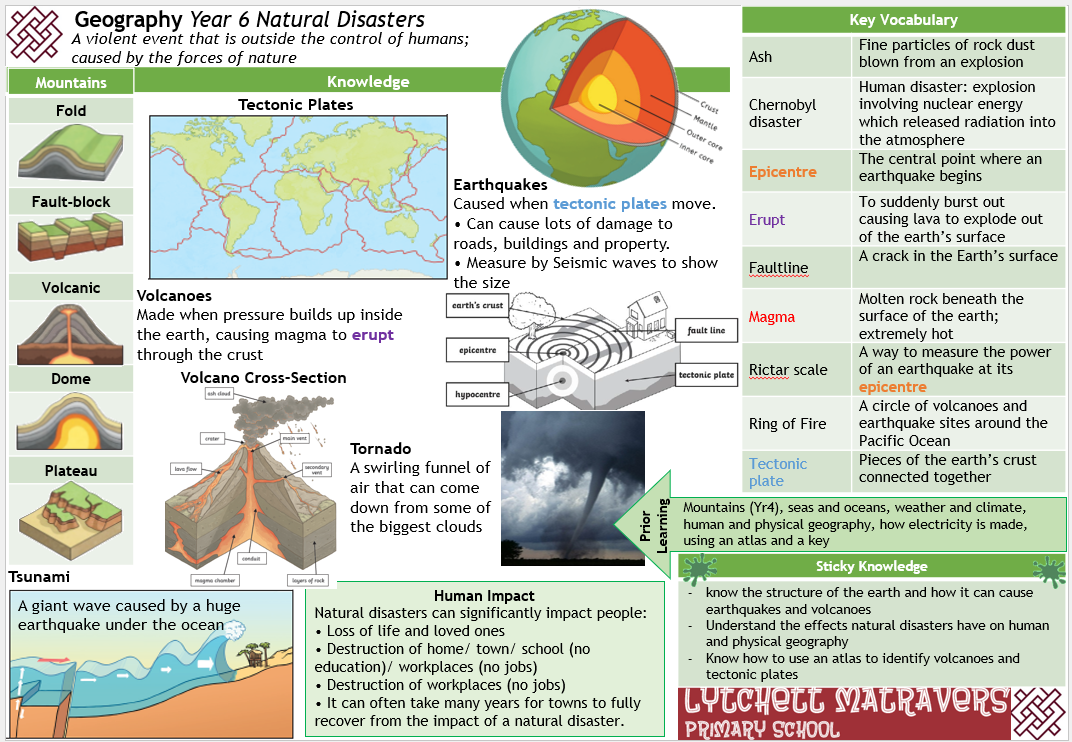 Children will learn about the destructive powers of nature, from volcanoes and earthquakes to tsunamis and tornadoes. Through discussion and practical tasks, children will learn about how and why these natural phenomena occur, and the ways in which they affect people and the environment. They will learn how mountains and volcanoes are formed. In the final lesson of the unit, they will find out more about Chernobyl and its impact on Eastern Europe and the rest of the world.